There's a reason why the concept of parents as superheroes exist. But as far as this concept goes, it can be difficult for mums and dads to be glued to their children at all times. This is why infant care devices such as baby monitors can be of great help to parents.
Gone are the days when baby monitors used to be audio-only devices that allow you to listen to your child from another room. These days, they come with a host of features that is so vast, you might just be able to do away with any other baby gadget in your nursery. Think it impossible? We took a look at one of the most innovative baby monitors - the iBaby Care Monitor M7 - of our time to see how it actually performs.
What's in the box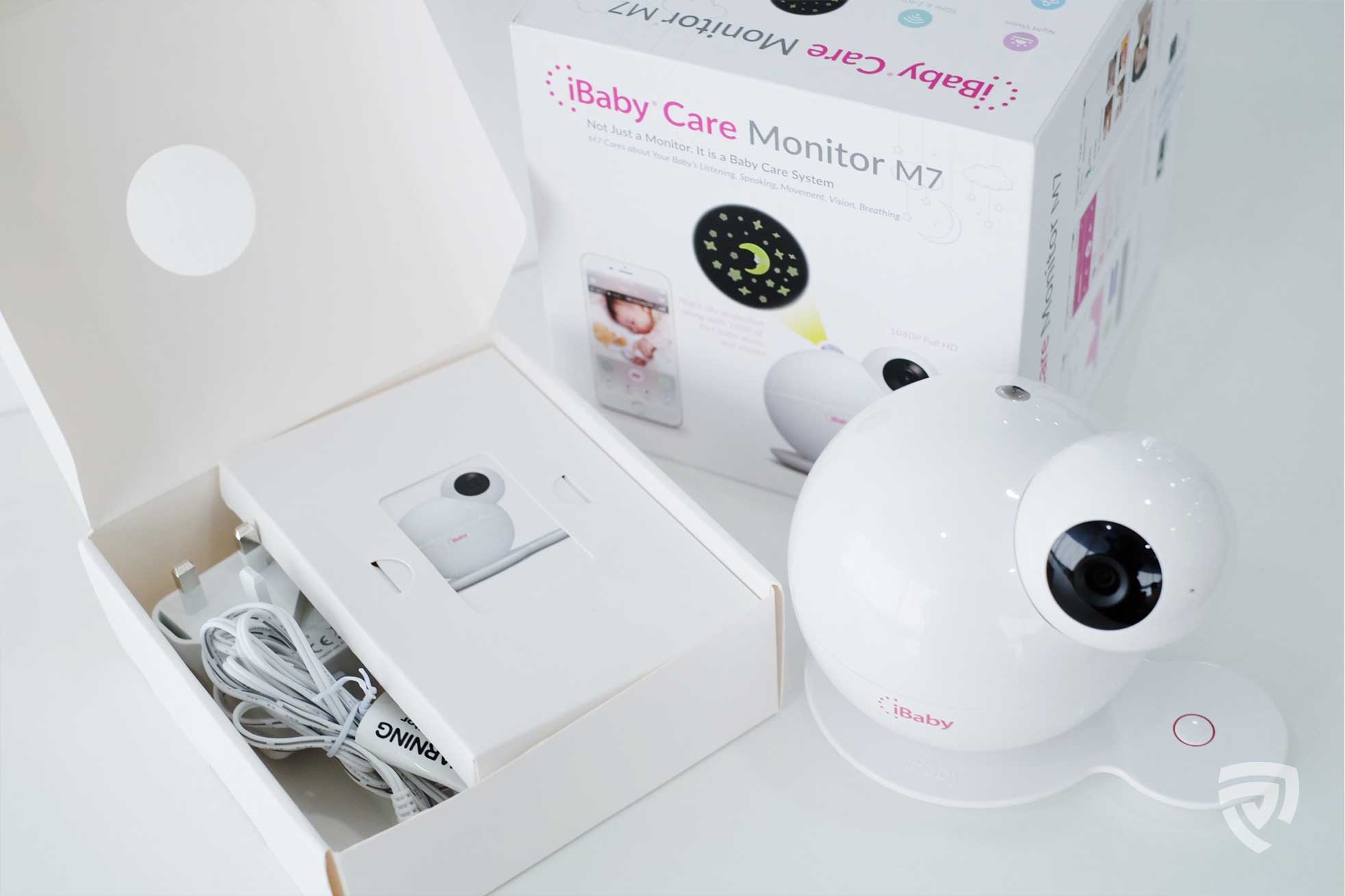 1 Baby Monitor
1 Camera Base
1 Quick Start Guide
1 Power Adapter
What can an iBaby Care Monitor M7 do?
1080 high definition video
Moonlight display onto the ceiling
Air sensors to detect CO2 & TVOCs
SOS button to ask for help
Dual band wireless router support 2.4 / 5 GHz
Air quality, temperature and humidity sensor
Play in-app lullabies or record your voice
360 degree pan and 110 degree tilt
High quality built-in 2-way audio
Cloud storage and sharing option
Social sharing (Facebook, Twitter)
Motion and sound alert notifications
Night vision LED lights
Unlimited users can access and view
Setting up
iBaby claims that the installation of the M7 can be completed in 60 seconds. While I did take longer than a minute to set up our unit, it was not a process that was difficult, and anyone should be able to manage it.

To begin, users will have to download the "iBaby Care" app that is available on the App Store or Google Play. Once the app is launched, simply follow the on-screen instructions to complete the installation process. This will include having to connect the baby monitor to a smart device such as your phone or iPad via a USB cable (if you're an Apple user), or having to enter the Wi-Fi password when prompted (if you're an Android user), and then connecting it to a power source using the given power adapter.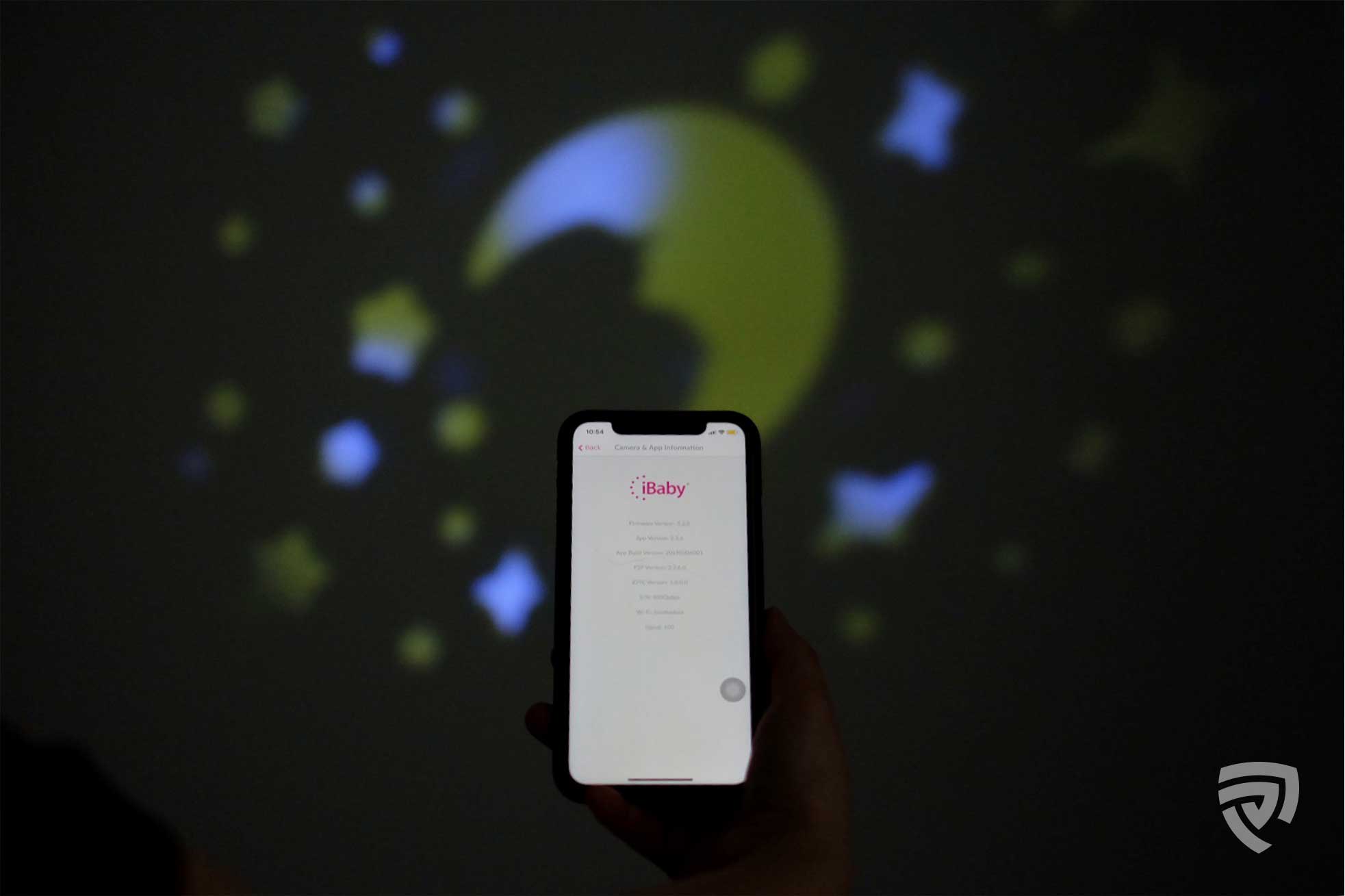 At the end of this process, your M7 unit will be connected to the same Wi-Fi network as your smart device where you will have access to the monitor's video feed, and should be ready for use.
Performance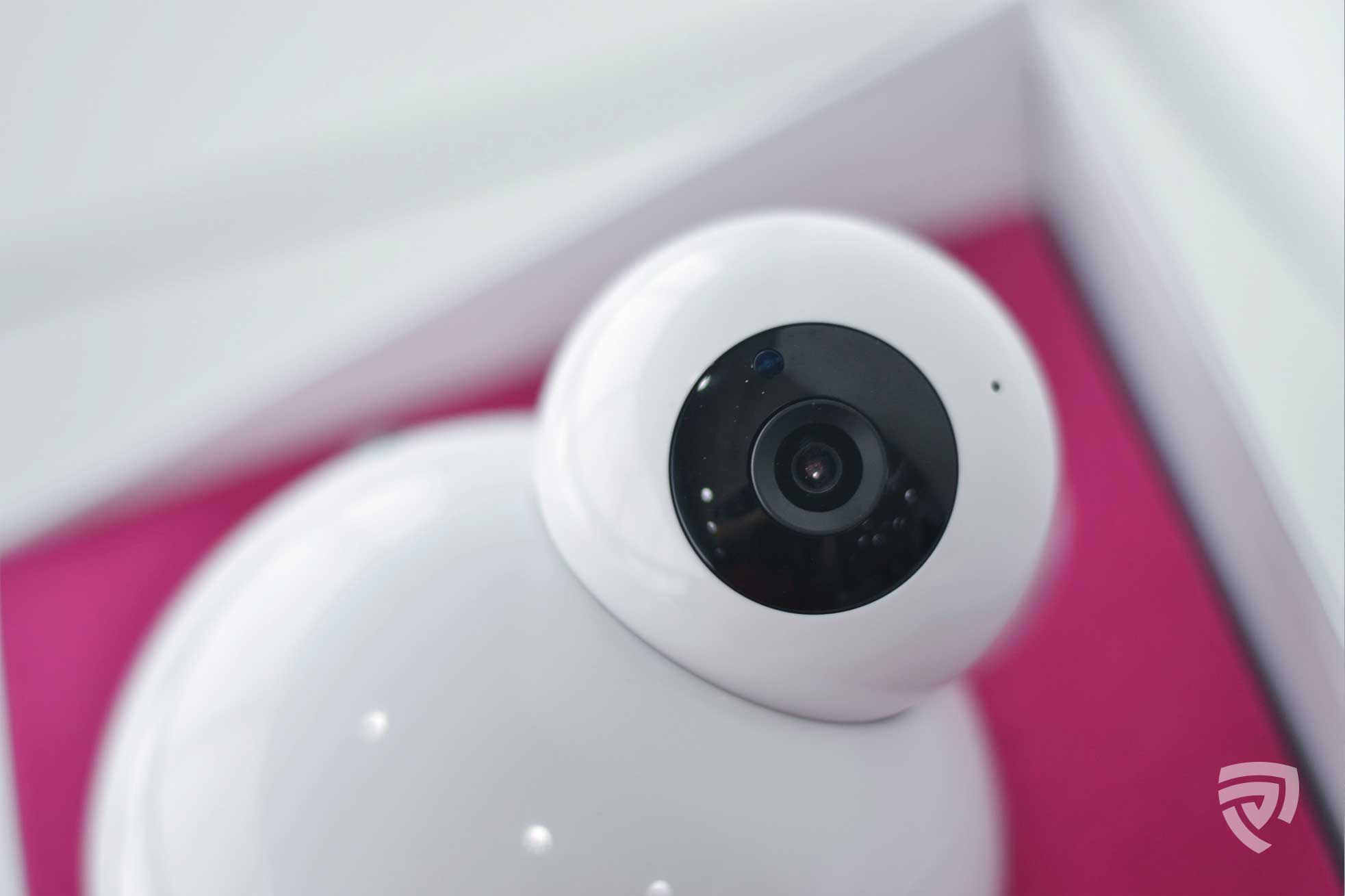 While it is common for most baby monitors to use 720p cameras, the M7 offers 1080p high-definition video resolution. This can also be scaled down to 640p and 720p respectively for faster performance. The camera is capable of panning 360-degrees and tilting 140-degrees, allowing for a full view of an entire room.
Controlling the position of the camera can be easily achieved using your smart device. Simply swipe from left to right or upwards and downwards to have the camera move accordingly. Night vision is also possible in darkly-lit areas as the camera is equipped with infrared night vision. This function can be conveniently turned off or on, or set to auto via the app to suit your preferences.
Apart from being able to take snapshots of what is on-screen, there is also a video recording function on the app that will allow you to take video clips of your baby - great if you would like to document your child's activities!
Sounds and light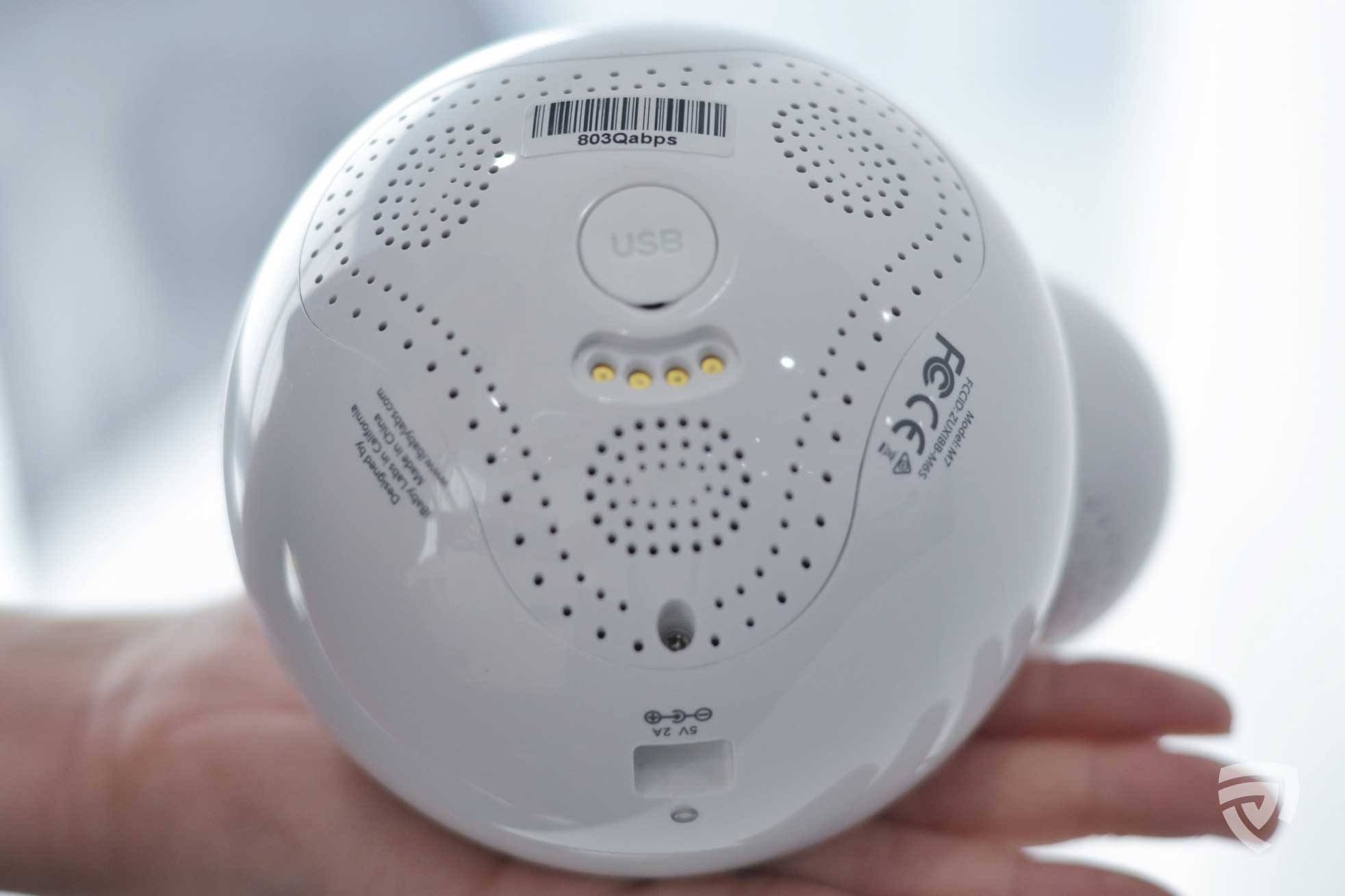 One of the best functions of the M7 is its speaker feature which allows for a comprehensive list of things. Among this would be the ability to listen to the sounds in your baby's room, speak via the microphone and play music, stories and sounds over the monitor's speaker to soothe your baby. It is also possible to run a two-way call using the monitor and your smart device by holding down the help button on the camera base.
Although the speaker did not transmit audio that was as true-to-life as we would have preferred, it performs sufficiently adequate and still translates everything in a clear and audible manner. However, be prepared to face delayed transmission and echo.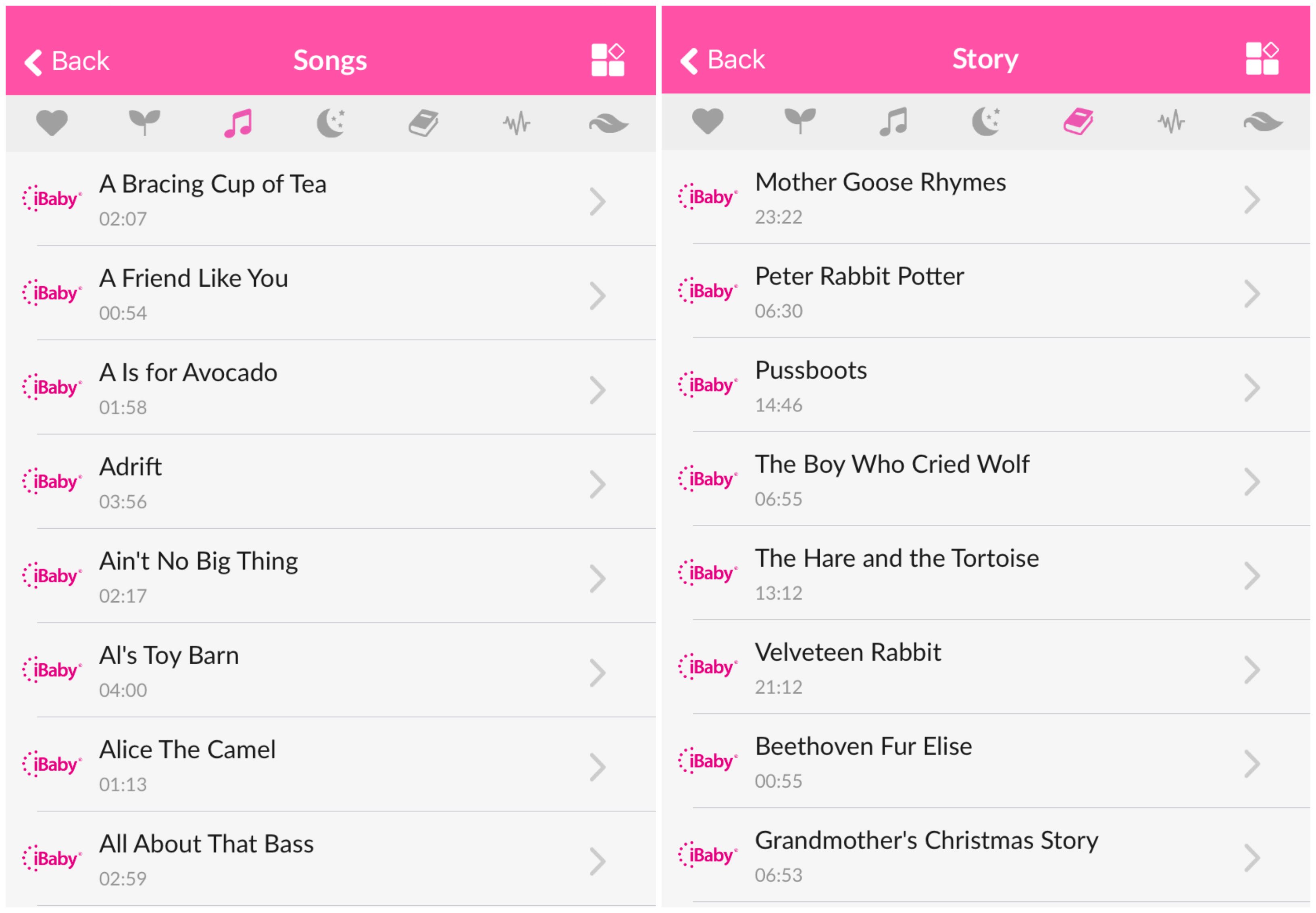 The monitor comes preloaded with a library of 1000 free songs, sounds and stories, all categorised from pregnancy to 6 years old to make it easier for you to know which selections would be best suited for your child. It is also possible to import music from your own library or to do your own recordings - ultimately granting you unlimited use of the speaker feature.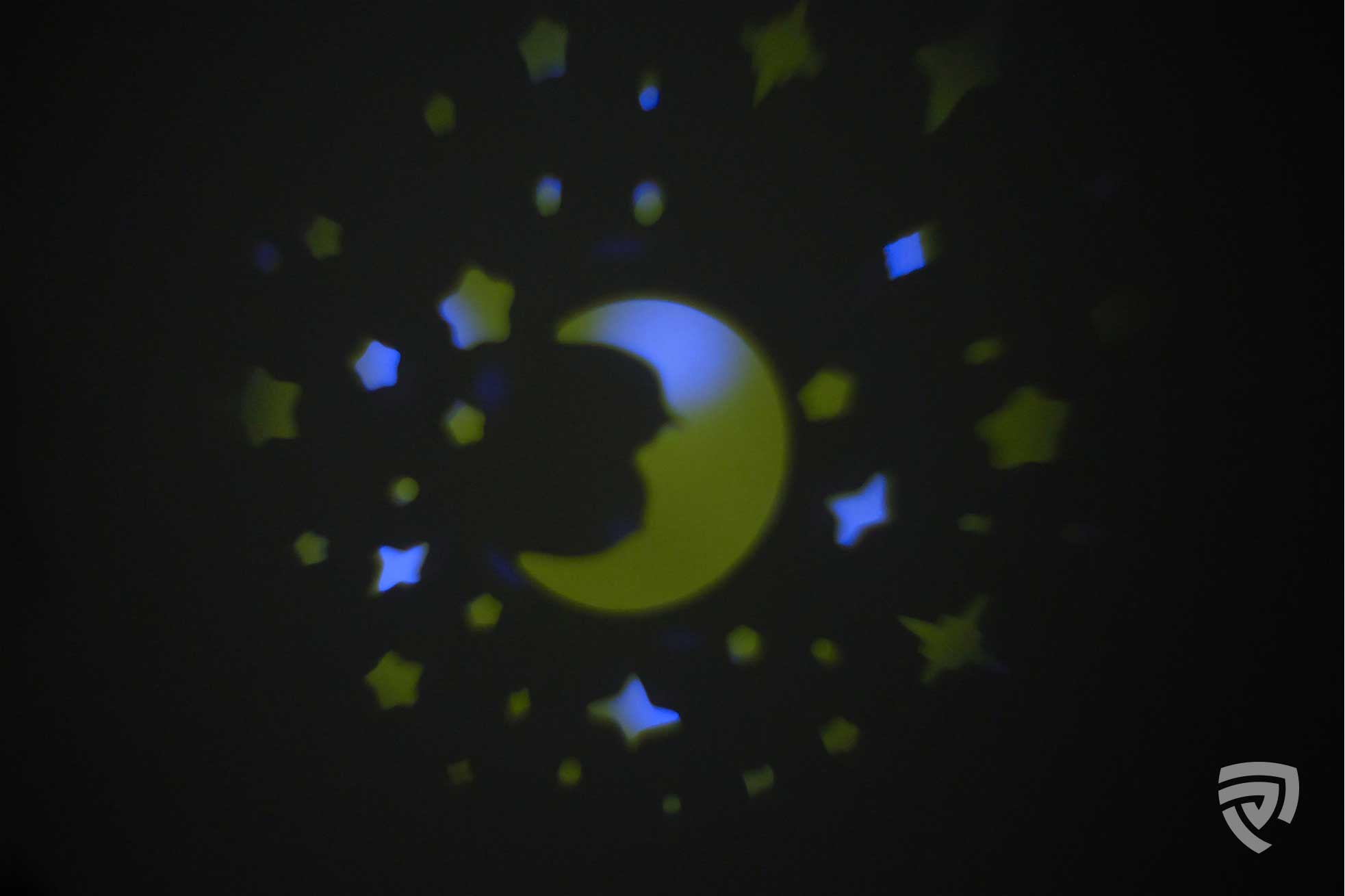 Apart from that, the monitor is able to project moonlight display on the ceiling of your baby's nursery using a control on the app. A fun bonus feature to have, you can now say that your little one sleeps under the stars!
Alerts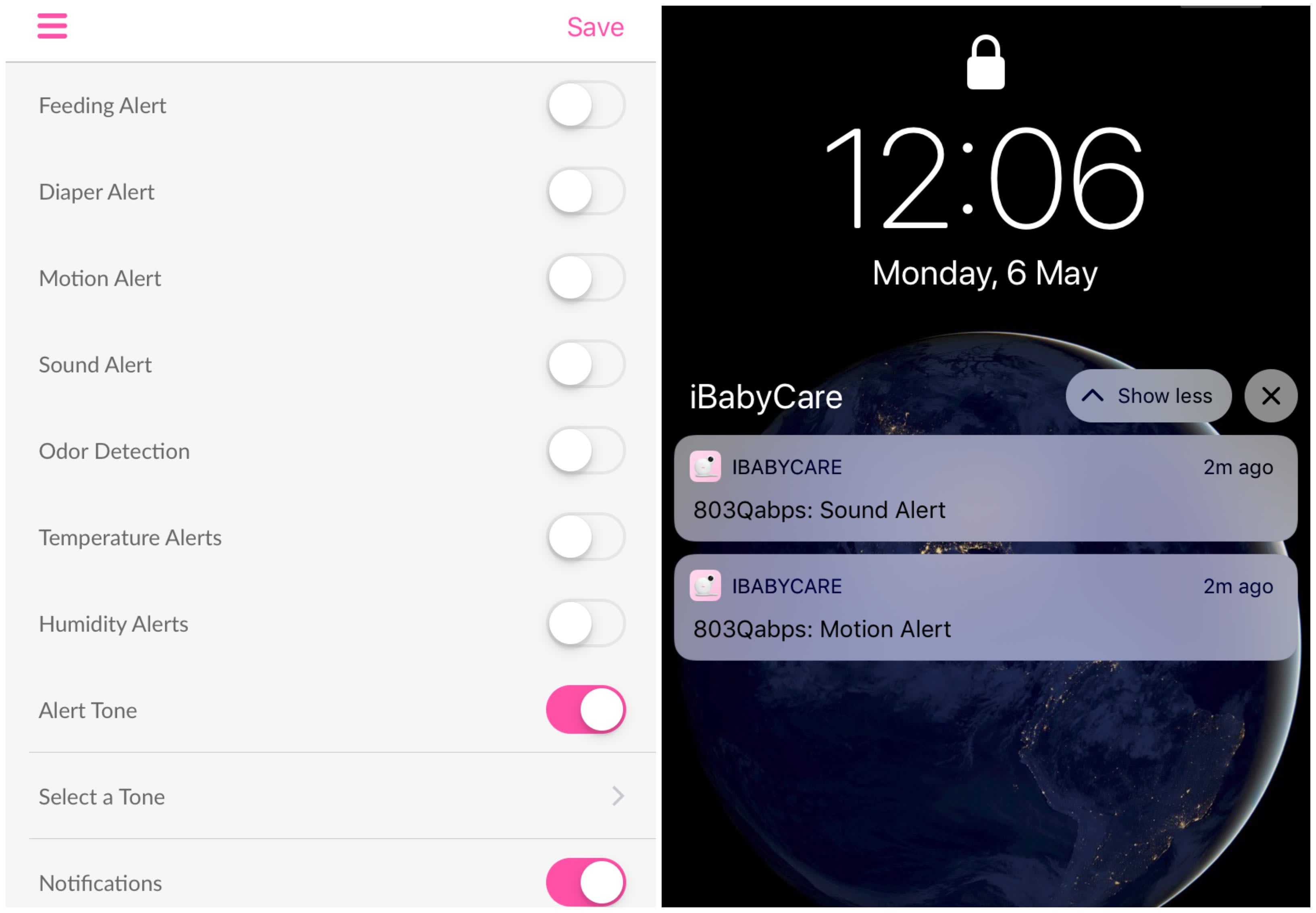 To help you stay on top of your day, the iBaby app is helpful to send you feeding and diaper alerts at intervals set by you. Other smart alerts that the monitor is capable of are motion, sound, temperature and humidity alerts as well as odor detection. In the latter, the monitor sends you an alert if it detects that the air quality in the room is not good. The higher the sensitivity rating that you set, the more sensitive the monitor will be.
Customising the alerts is simple as they can be easily toggled on or off as you desire. You can even customise how you'd like the notifications to appear on your smart device - whether photo, video or alert only. The video alert records 15 seconds of footage while the picture alert takes 3 shots of what is happening on the feed, and stores them on iBaby's free cloud storage. This function sets the M7 apart from other baby monitors. It is also extremely helpful for working parents who might not always be with their baby during the day. 
The app also stores up to 100 recordings on cloud before replacing them with newer files. To retain any footage, simply save it into your phone's media gallery for easy access!
Air quality sensor
The M7 also has a TVOC air quality sensor that offers real-time readings of the temperature and humidity levels of its surroundings. In general, it classifies air quality into excellent, fair, moderate and bad. When low air quality is detected, an alert is sent to your device to notify you of such conditions. 

The helpful thing about having a TVOC (Total Volatile Organic Compounds) sensor around is that it immediately informs you when dangerous compounds are around your baby. Unbeknownst to us, this could easily be caused by cleaning products and air fresheners in your house. Hence, it is great to ensure that your baby's nursery is safe before placing them there to sleep.
Our thoughts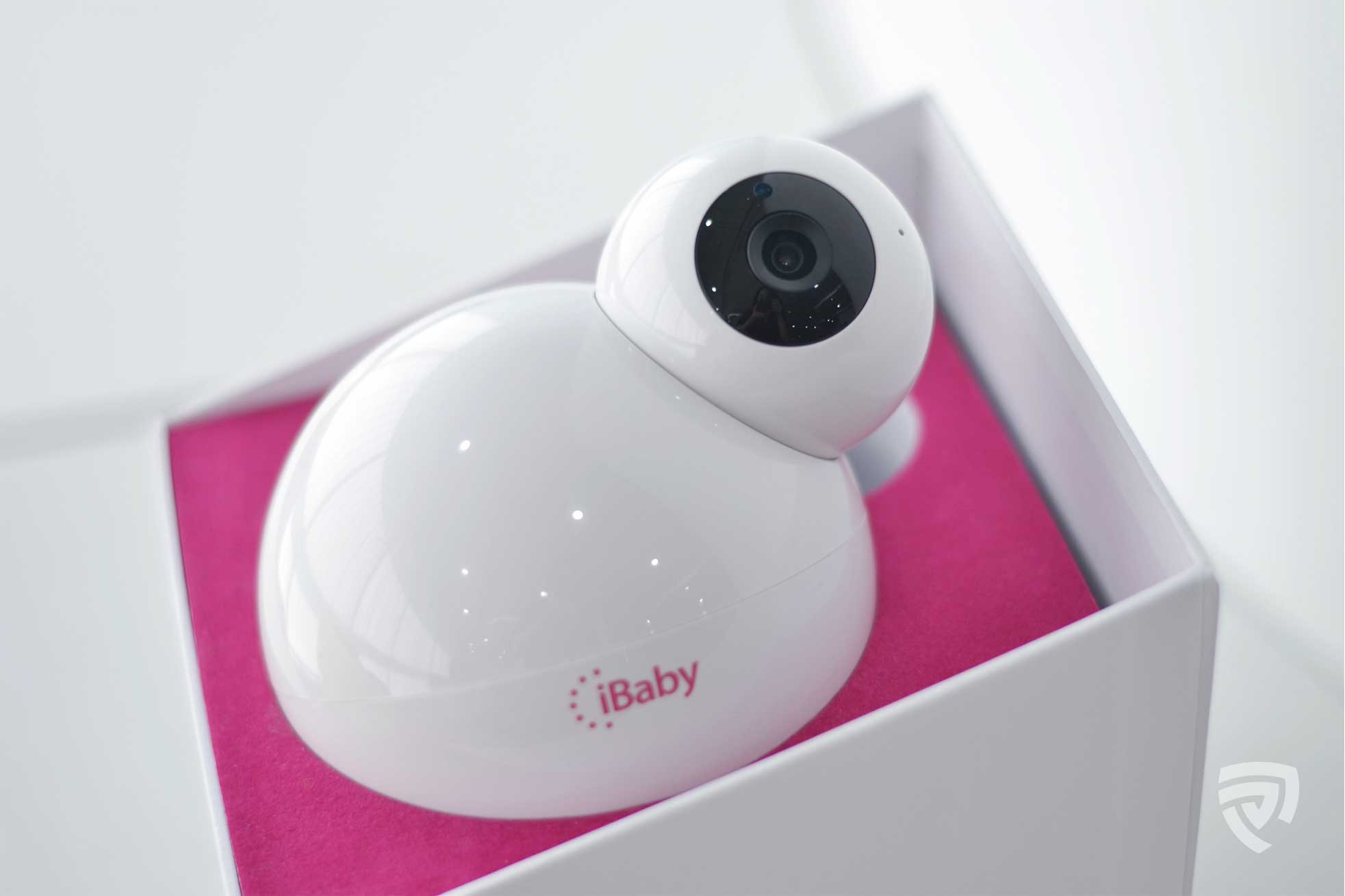 With such an exhaustive list of features, it is almost difficult to believe that the M7 would be able to do everything it claims to be capable of. We personally like that the battery life of the monitor is not one that we'd ever have to worry about as it functions by being plugged into a power source. Additionally, although the live feed is Wi-Fi-enabled, it can also be viewed using your device's data. Should the transmission be slower than usual, simply lower the video's resolution for quicker performance.
It is also possible to share the monitor's video feed with an unlimited amount of users. This means that even up to grandparents, everyone can have access to look after your baby! Simply have new users download the iBaby app and register for an account, and the main user can then send an invitation to the secondary user.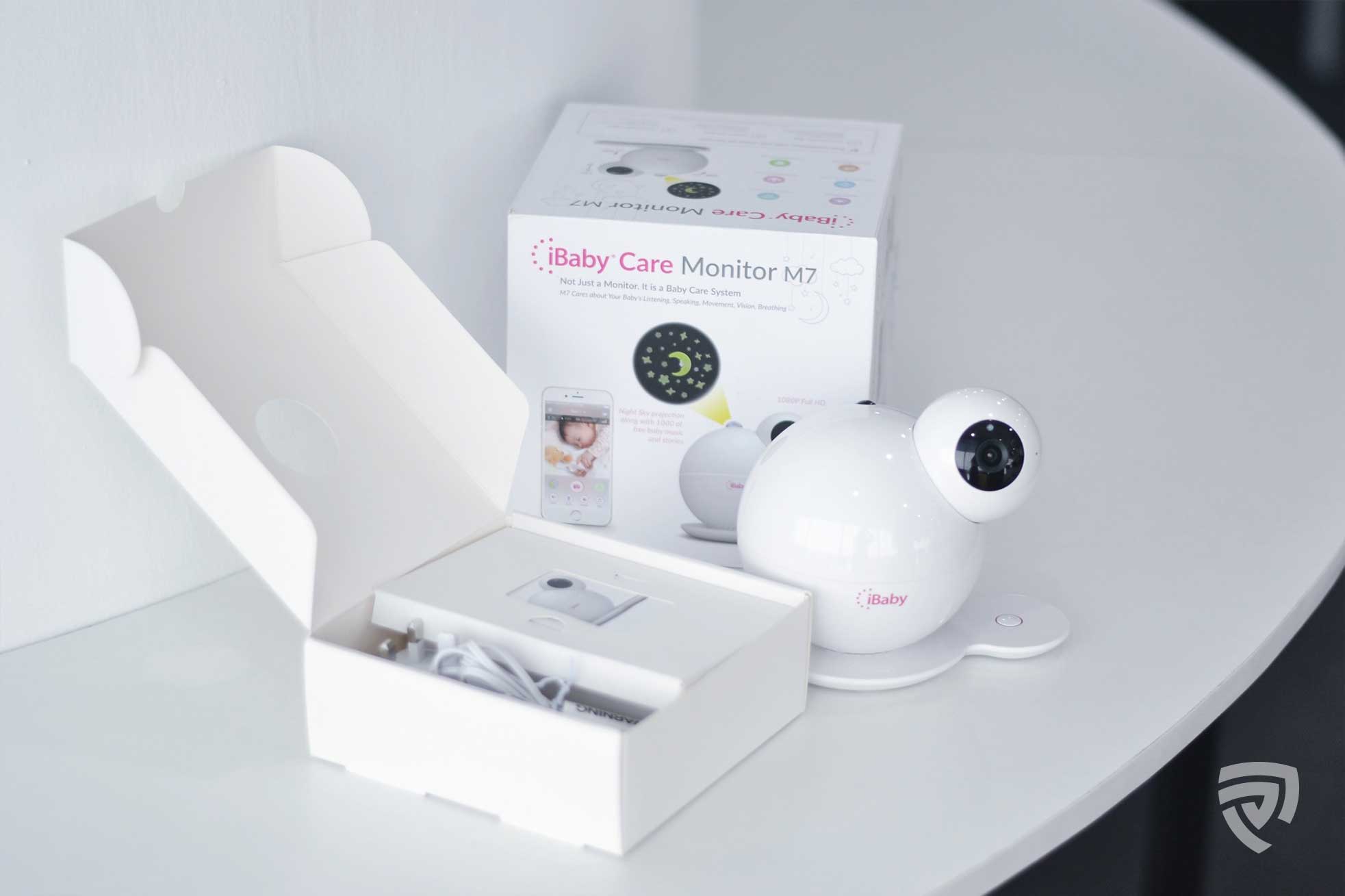 Bear in mind that as you would not want feed transmission to be interrupted, it would be more convenient if you connected your monitor to a smart device that is not your primary one. Additionally, as the M7 runs on Wi-Fi, parents should educate themselves on measures to take to protect their unit from hacking or potential security breaches.
Interested buyers should also take note to only purchase from authorised resellers listed on iBaby's local site. As the M7 is globally popular, many parenting outlets have sought to directly import them from America. However, only those that are purchased from authorised resellers and the website are covered under local warranty, with power plugs designed for use in Singapore. 
All in all, the iBaby Care Monitor M7 has proven that its central focus is your baby, and that's exactly how it should be. Its system combines the best of most baby monitors into one to ensure that you are given a great amount of assistance, helping to ease your responsibilities as a parent. While it doesn't unload you of every worry that you might have when it comes to your baby, it is still helpful to keep you ahead of things, even if just slightly.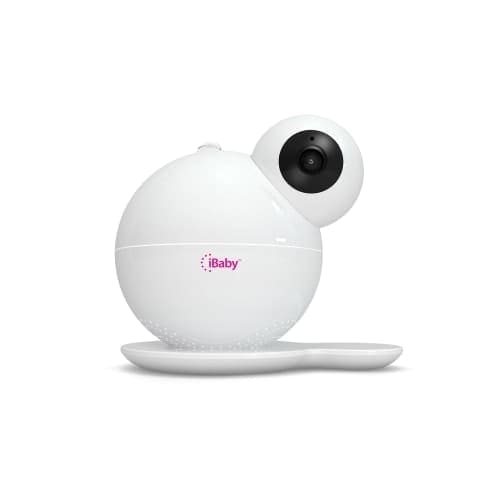 From

SGD259.00
Check iBaby Care Monitor M7 price below:
add_circle
User-friendly app
add_circle
Unlimited music, stories and sounds
add_circle
Customisable smart alerts
add_circle
TVOC, CO2, temperature and humidity sensor
add_circle
360 degree pan and 110 degree tilt camera
remove_circle
Susceptible to security breaches
remove_circle
Delayed audio transmission
remove_circle
Audio quality not true-to-life
The iBaby Care Monitor M7 encompasses a wide range of abilities. It is possibly one of the most innovative baby monitors to-date and might just be what you need to lighten your load as a parent.