Your father, daddy, papa, or whatever you call the man who raised you, deserves gifts, too. If you're unsure about what to give him on June 21, 2020 (Father's Day), you're in luck because we've listed 25 gift ideas that will make your old man smile.
Enjoy this guide that's sure to help you choose the perfect present for your old man. Plus, we made sure that the prices are reasonable. Every son, daughter, and wife will have no excuse to leave without something on their hands this Father's Day.
PS: Still need more gift ideas? Check out our other best father's day gift ideas and recommendations!
---
How to Choose a Gift for Father's Day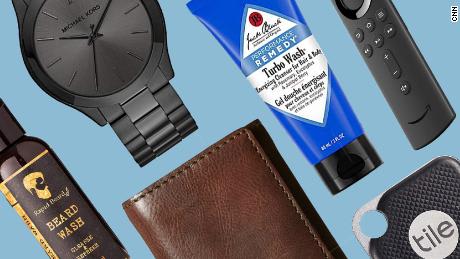 Father's day is fast approaching! A few days from now, it's all about the gift for the real hero of the house. With that being said, there are so many products you can buy online, but which one is the right one for him? Well, this guide should be of utmost help.
His Needs
The first thing you need to consider when buying a present for your dad or husband this Father's Day is his needs. Nothing can go wrong with purchasing an item that he will use on a daily basis. Not only will it make you happy as you see him use it, but it will also make his life a bit easier.
So choose a product that he needs. If he goes to the office and consistently forgets about his phone, a smartwatch should be a great choice as it works as a reminder and is always on his wrist.
His Passion
Another almost zero-risk gift that your father will appreciate is a gift that contributes to his passion. If the product can help with that, then it should be an excellent choice.
For example, if your dad loves listening to music or working or even both, then a wireless headphone should work wonders for him.
Your Budget
Of course, not all readers here have day jobs or have enough money to spend expensive gifts. Remember that there are several options above that won't break the bank. Consider how much you can spend without putting yourself in a bad financial situation.
---
Conclusion
Father's Day is an opportunity for you to repay your father for his kindness and love. It doesn't really matter what you buy; it's about the act itself. It shows that you appreciate what he does for your family and you'd like to thank him for that through gifts. As long as you're doing it from the heart, any gift is going to be well treasured.