You can have all the best and most intuitive touchscreens in the world. But if you are using a PC or a laptop, you can't deny the fact that a mouse remains crucial as part of your computer peripherals. Here, we cover the 10 best mouse available based on different needs.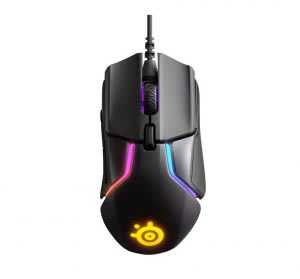 Steelseries Rival 600
₱ 3950.00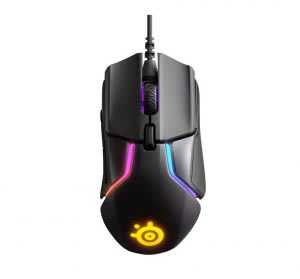 This Steelseries flagship mouse boasts three side buttons, all strategically positioned to fit your right thumb as you press them. Its weight is also customisable based on how heavy or light you want your mouse to be, with removable sides that allow you to add or reduce eight of the 4g weights placed on the inside.
Other highlights include a DPI count up to 12,000 for more accurate tracking, an ergonomic design that gives you a comfy grip suitable for prolonged gaming sessions, and aesthetically-pleasing, full RGB lighting which illuminates the mouse.
---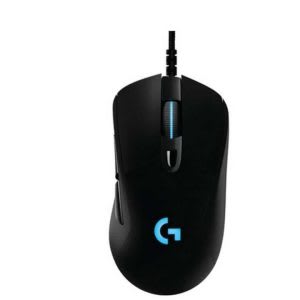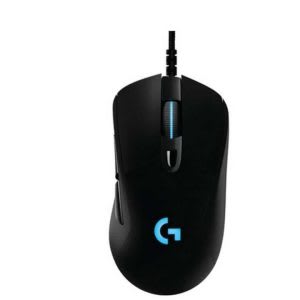 Tracking accuracy matters when it comes to playing shooting game like Counter-Strike: Global Offensive (or better known as CS: GO). Among the recommended mouse out there is the Logitech 403, which boasts a tracking speed up to 500 inches per second. It is ergonomically built for long hours of gaming and has six strategically-placed programmable buttons for easy configurations.
---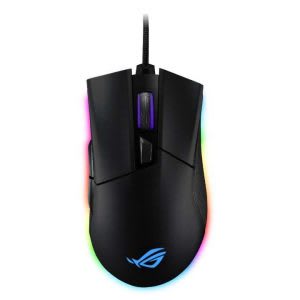 Corsair M65 Pro RGB
₱ 3599.00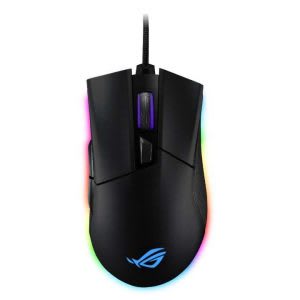 The Corsair M65 Pro RGB is specially designed for serious gamers who play first-person shooters a.k.a. FPS. It boasts an adjustable weight system, allowing you to remove as much weight as necessary for a lighter, yet easier gliding and movement of the mouse.
You can also customise your DPI liking up to 12,000 -- another must-have feature for any FPS games for precision shooting mode. And speaking of precision, the mouse even comes with a well-positioned Sniper button on the thumb area. This gives you more control over the aim, which is ideal for long-range shooting to fire an accurate headshot.
---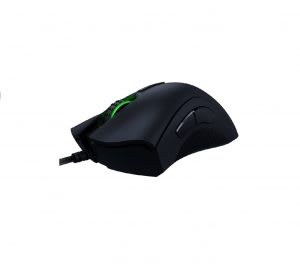 Razer Deathadder Elite
₱ 3499.00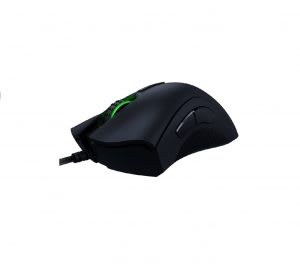 Competitive online games like PUBG and Fortnite deserve a good mouse. Among them is the Razer Deathadder Elite, which boasts an incredible 16,000 DPI optical sensor for different movement speeds and precision aim. You can even customise different colours to your liking with the Razer Chroma, ranging from the brand's iconic green to electric blue.
The Razer Deathadder Elite is also lightweight and comfortable enough for long-hour use, thanks to its ergonomic design. It has 7 programmable buttons that allow you to configure different settings like game profiles, performances and add-ons using the Razer Synapse 2.0 software.
---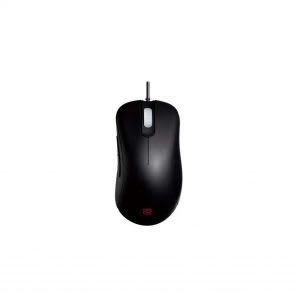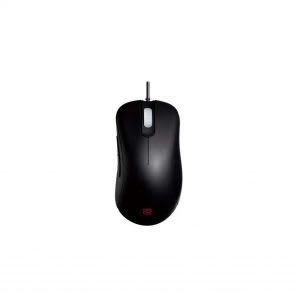 Whether you are a professional or casual DOTA 2 player, you should invest in a quality mouse built for gaming purpose. One such mouse that fits the bill is the Zowie EC2-A. It has an excellent build quality that gives you a comfortable grip and an ergonomic design made suitable for most hands.
At just 93g, this mouse is light enough to enable you to move and glide the mouse quickly. The Zowie EC2-A may have been light on features, but at least it has enough essential settings including customisable CPI and lift-off distance.
---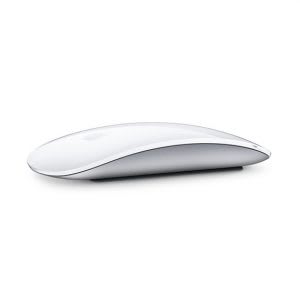 Apple Magic Mouse 2
₱ 4400.00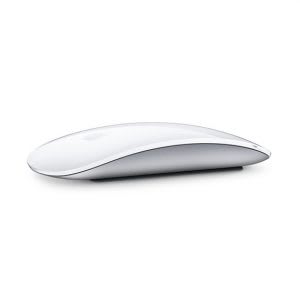 This aesthetically-pleasing Apple Magic mouse boasts a minimalist design that complements your Macbook well. It also eliminates the usual physical button markings often found in PC and laptop mice, relying on fingertip gestures to activate the mouse. This gives you a more tactile, yet seamless touch as you move and glide the mouse around.
The Apple Magic Mouse 2 even eschews the traditional optical sensor system in favour of more consistent laser technology. Best of all, the mouse is cable-free as it runs on rechargeable batteries.
---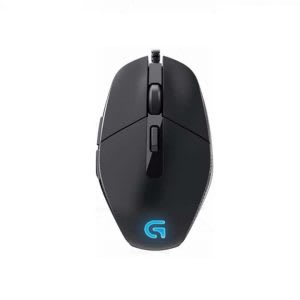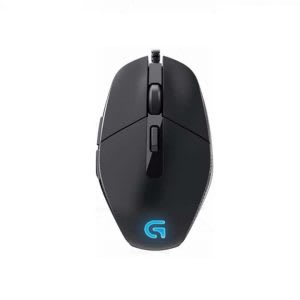 The Logitech G302 boasts a lightweight design to make your hand feel comfortable as you click and move the mouse around. It also comes with 6 programmable buttons, giving you the freedom to customise different settings including assigning macros like inserting new commands, change or add keystrokes, add delays and enabling automatic Game Detection mode.
---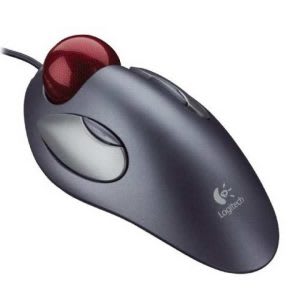 Logitech Trackman Marble
₱ 1359.00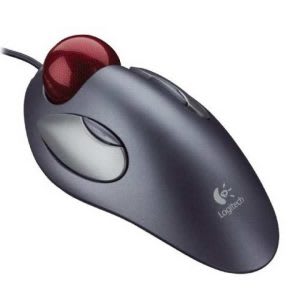 Depending on the models, a regular mouse can cause physical strain on your arm and fingers if you use it for long hours. Which is why a trackball mouse is invented to curb the problem.
Take Logitech Trackman Marble for instance. It is built ambidextrous, meaning you can use it comfortably on either side of your hands. There's also an oversized ball located in front of the mouse. It allows you to track and scroll smoothly while offering precise accuracy and speed at the same time.
---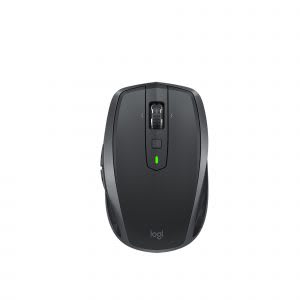 Logitech MX Anywhere 2S
₱ 3850.00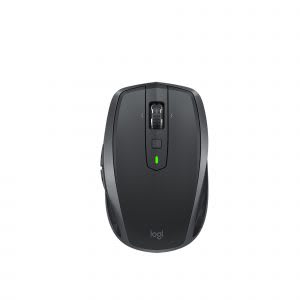 Two words: versatility and portability. That pretty much sums up the Logitech MX Anywhere 2S. Its compact design makes it travel-friendly, while wireless connection gives you fuss-free user experience. It even uses a rechargeable battery that can last up to 60-70 days on a single charge.
The Logitech MX Anywhere 2S also features 7 customisable buttons and adjustable DPI up to 4,000, allowing you to track seamlessly regardless of any hard surfaces.
---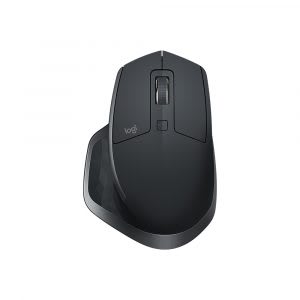 Logitech MX Master 2S
₱ 4500.00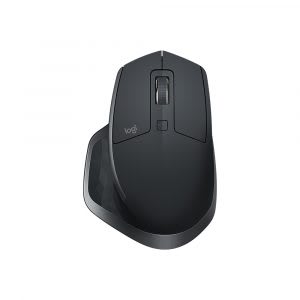 The Logitech MX Master 2S is designed for productivity and also made to fit most hands comfortably. It works on most flat surfaces, even on glass, thanks to its precision sensor system. The mouse comes with 7 programmable buttons where you can assign different keyboard shortcuts.
And that is not all. It also boasts an integrated thumb wheel located on the left side of the mouse for horizontal scrolling purposes. This is particularly useful for those who frequently use Excel to scroll your document side to side across the spreadsheet.
---
Disclaimer: The pricing shown is just a good indication of how much these products are worth. The prices could change based on the e-commerce promotions that are going on. If some of the products are not available, do email us at [email protected] Thank you!