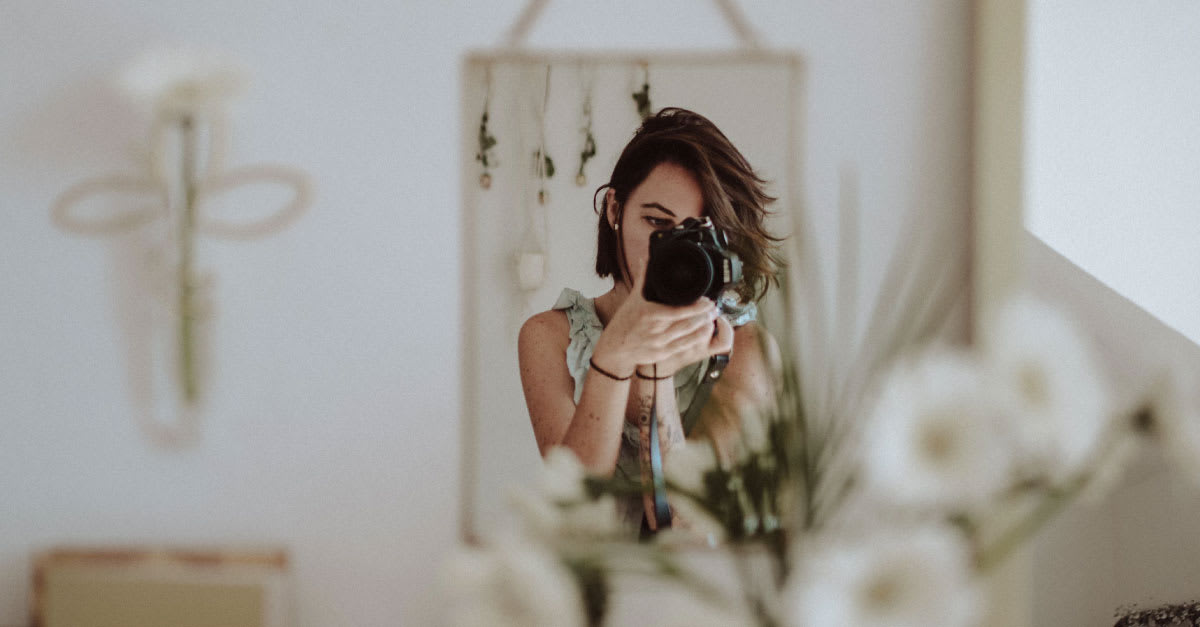 There's no better way to preserve moments than capturing them through the lens of a digital camera. With technology bombarding new products each day, it can be quite intimidating to choose a camera. But fret not, with our selection of the best ones available online, we're sure you'll be loaded with snapped memories to treasure for life in no time.
The SJCAM M20 is an action camera that's perfect for adventuristic enthusiasts who wants to start vlogging. But what makes it a prime choice among many is its desirable weight. It's only 55 grams, making it barely noticeable in your pockets.
You can mount it on drones or on your helmet while enjoying your favorite sport. With its 16MP IMX206 sensor, abrupt moments won't blur, and your thrill will be well preserved.
When you're a photographer who covers mostly night parties and events, the usual dilemma is finding a digital camera that brilliantly captures photos even in the absence of good lighting. What you need is this Polo Sharpshots digital camera. It comes with a built-in flashlight and a detachable LED light that is handy for even in the darkest places.
Fujifilm FinePix XP130 is definitely the one you want as your daily camera. Aside from its classic sleek design, it's lightweight and provides crisp and clear shots. It has a 16.4MP BSI CMOS sensor and a number of modes to suit most of your shooting styles.
You'll also find this camera robust as it can be submerged up to 20 meters deep without any issue. Plus, it can handle a 1.5-meter drop, too. You won't need to look any further if an everyday camera is what you need.
If you plan on giving your grandparents a camera as a gift, you can't go wrong with the SONY DSC-W830. For starters, it's one of the easiest point-and-shoot cameras on this list, making it desirable for anyone.
This camera also boasts a special "Optical Steady Shot" feature that provides an automatic blur correction caused by shaky hands. No matter your grandparents' age, this camera will always provide them clear shots to help them capture beautiful moments.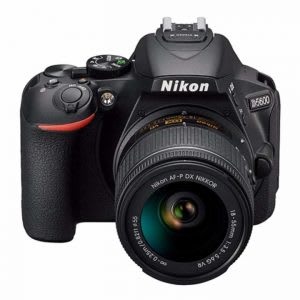 If you are trying to learn the basics of DSLR photography, and you just want to have a laid-back experience, the Nikon D5600 is the one for you. This camera is almost the same as any point-and-shoot except that it uses a single-lens reflex technology when taking pictures.
The icons embedded on this DSLR camera is quite like the ones in your smartphone's camera. Thus, it's easier to identify the functionalities of the device.
If you have a meticulous eye on what you post on social media, Fujifilm X-A5 is the one you need. We strongly recommend it as your Instagram selfie companion due to its ease of use and Bluetooth connectivity. You can easily upload your high-res shots (24.2MP) to your profile almost instantly.
Furthermore, this camera has always been praised among many influencers for its reliability, quality, and portability. If you want to step things up and become an influencer yourself, you have to get your hands on one of these.
GoPro Hero7 is definitely the best digital camera for action-savvy shooters. It is one of the most top-notched cameras ever produced to fit an actively extreme lifestyle due to its very flexible features such as being waterproof, shockproof, and can be operated through voice commands.
It also boasts a cloud feature which can automatically upload files to cloud storages with its pioneering file transfer technology. Furthermore, you can even use it to stream your sports videos live on any social media platform you please.
If you plan on taking pictures from afar, nothing can beat the Nikon COOLPIX P900. It has an impressive 83X optical zoom, which is highly desirable for even professional photographers. With this superlative feature, you can easily take detailed shots from a distance.
Other than being a 16.1-megapixel DSLR camera with powerful zoom capabilities, it has a 3-inch vari-angle LCD monitor so you can take photos even when you're in a tight spot. Furthermore, it has one of the most exceptional shutter speeds in the market, allowing you to get clearer imagery without fail.
If you plan on taking professional-grade shots in super high resolution, then the Nikon DSLR D3400 is for you. For starter, it has a 24.2-megapixel DX-format CMOS image sensor that captures exceptional shoots even at the hands of a newbie photographer.
You'll also enjoy its handy continuous shooting feature at 5FPS. If you plan on purchasing a reliable camera for visual content that you can edit effortlessly, this one is for you.
The next one on our list is an innovative camera that has a 180-degree tiltable LCD monitor, the Sony DSC-WX500. You can easily take high-quality selfies with this camera and has built-in Wi-Fi and NFC, making it convenient for instant uploads.
Aside from providing you a comfortable experience, you'll also enjoy its compact nature. Even for its size, you'll be impressed with its 30X optical zoom.
When it comes to landscape photography, you'll definitely want the Nikon 1 J5. This camera is lightweight and packs a lot of megapixels (20.8MP), making it easy to bring around when traveling to remote areas.
This camera is recognized worldwide as one with the fastest continuous shooting frame rate in 2015. Plus, it has one of the best aesthetics of the bunch.
Without having to buy another macro lens, Nikon COOLPIX A900 digital camera allows you to do macro photography just as well. This camera has an amazing 35X Optical Zoom Lens and 70x Dynamic Zoom. It's definitely one to consider both zoom and macro photography.
The Nikon COOLPIX A900 also provides you a tiltable monitor, which is extremely helpful when it comes to macro photography to help you see your shots even in weird angles.
If you are looking for a shockproof camera that fits your budget, Supremo 4K Action Camera is the one for you. For less than ₱5,000.00, you'll get almost everything you need to capture the best moments of your next adventure. It also features a very impressive built-in gyroscope that allows users to shoot stable videos while doing extreme sports.
There's no need to sacrifice your own comfort by bringing with you a much bigger digital camera when you can have the Sony Alpha ILCE5000L. Its small size allows users to do manual focusing with ease.
Aside from its size, the camera position isn't going to be a problem at all since its 3-inch LCD display is able to rotate 180 degrees for easier and more comfortable photo-viewing without having to move away from your angle shot.
Last on our list is for avid travelers who want to take pictures of just about anything, the Canon PowerShot SX620. It's a handy camera with an impressive 20.2MP 1/2.3" CMOS sensor. Furthermore, you can easily connect to the internet with its built-in Wi-Fi and NFC.
You can instantly update your social media accounts wherever you go with this camera. It's also reasonably priced and easy to carry. You'll enjoy capturing priceless moments without spending a fortune.
---
How to Purchase a Digital Camera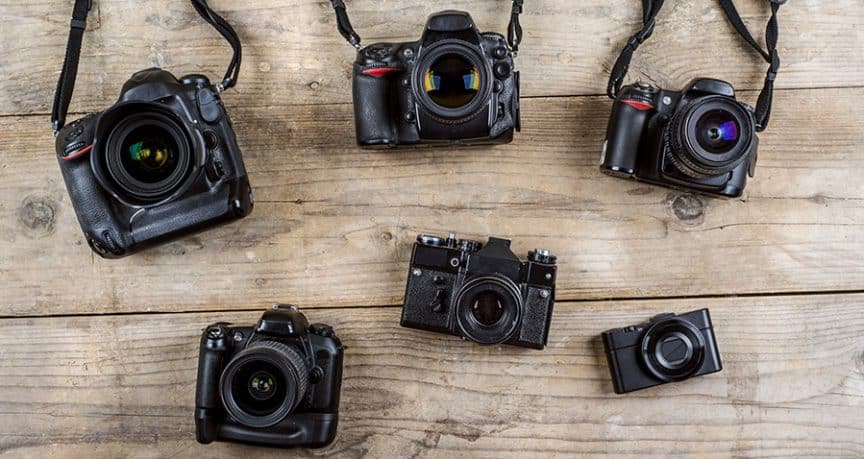 Buying a new digital camera is by no means easy. With so many products available with different features and specifications to admire, it can cause a lot of headache and confusion. We'll provide you a few instructions on how to figure out what camera works best for you.
Camera Form
There are several camera types, but there are only three in general that the market has to offer - point-and-shoot, DSLRs, and mirrorless.
Point-and-shoot cameras are basic, easy to use, and cheap. It's as it's named, you just point it and then take a snap. It has a low learning curve and is ideal for the casual user who just wants to preserve memories without too much intricacy.
DSLRs and mirrorless cameras are a hundred times superior compared to point-and-shoot cameras. However, they are a lot more technical, expensive, and bulky. They do provide professional-grade shots that are worthy of being published in magazines, but they're not for the average joe. If photography is truly a passion for you, opt for either a DSLR or a mirrorless camera.
Technical Specifications
Megapixels - Just because a camera has a high number of it doesn't guarantee that its shots are going to be the best. It only means it has a higher resolution, which is beneficial when printing huge photos. Quality is more likely determined by the sensor quality.
Speed - Every camera has its time lag between pressing the button and taking the photo. A camera with less than 0.2 seconds of lag time or less is ideal for sports or any fast-actioned activity such as taking pictures of your kids.
Zoom - It can be quite confusing for the average joe to differentiate optical versus digital zoom. In a nutshell, the latter is just actually cropping the image to zoom, which lowers quality and reduces the resolution. Optical zoom, on the other hand, does not and is similar to taking a picture using a magnifying glass.
---
Conclusion
Cameras come in different shapes and forms. You don't have to buy the best one with the most expensive price tag. The best one is the camera that you're satisfied with. There's no point buying a DSLR camera if you only want a camera for daily use at home with family and friends. A high-quality point-and-shoot will do just fine as long as you give it a bit of editing.
Disclaimer: The pricing shown is just a good indication of how much these products are worth. The prices could change based on the e-commerce promotions that are going on. If some of the products are not available, do email us at [email protected] Thank you!