From classical to rock, guitars have proven to be a staple instrument in music for many centuries. Whether or not you're a beginner, it's important to have the best quality guitar to play and create great music. So, if you're keen on checking out some of the best guitars around, keep reading on.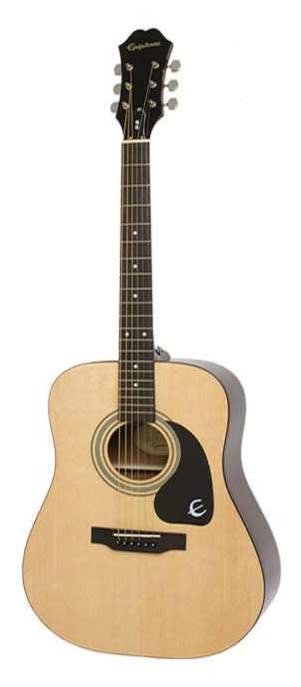 Epiphone DR-100 Acoustic Guitar
₱ 6990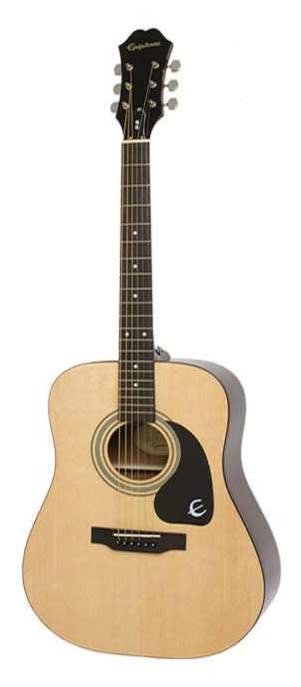 Check out the DR-100 from Epiphone for a bang for your buck. The DR-100 features a mahogany body and tonewoods which improves sound quality over time as the guitar seasons. If you're a left-hander, this guitar uses an ambidextrous design, making it playable for both left and right-handers.
---

Epiphone Les Paul Express
₱ 3995

This ¾-sized guitar is a great pick as an electronic guitar for young ones or as a travel-size guitar for advanced musicians. The LP-Express comes fully equipped with the Epiphone 650R and 700T ceramic humbucking pickups in the neck and bridge respectively, giving it the classic Les Paul sound.
---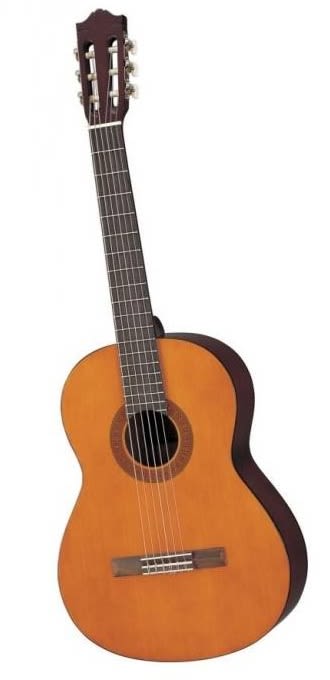 Yamaha C40 Classical Guitar
₱ 6498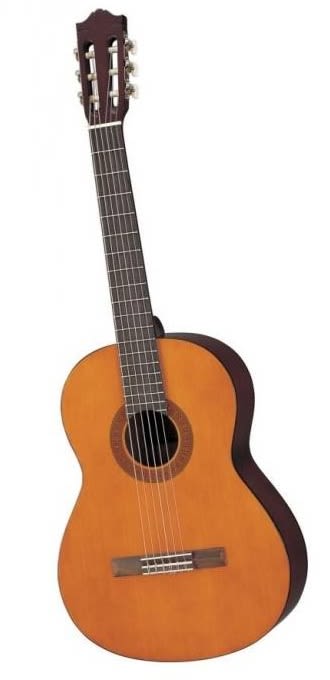 The Yamaha C40 is a definitive match for those trying out the classical guitar. Besides its nylon strings, it features a Spruce wood top with 18 frets on a rosewood fretboard with a 2.06" nut width. Also, the C40 body is made from laminated woods which is commonly used for entry-level playing.
---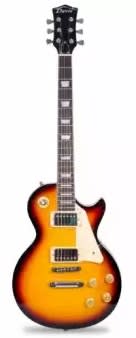 Davis Les Paul with 15-Watts Amp
₱ 8999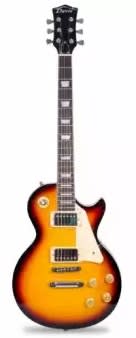 Here's one if you're looking for an electric guitar that comes together with an amplifier. The Davis Les Paul Electric Guitar uses maple for its set-neck construction with 3-way humbucking pickups. Additionally, it comes with a guitar strap and the Thomson 15-watts amp; great for jamming sessions.
---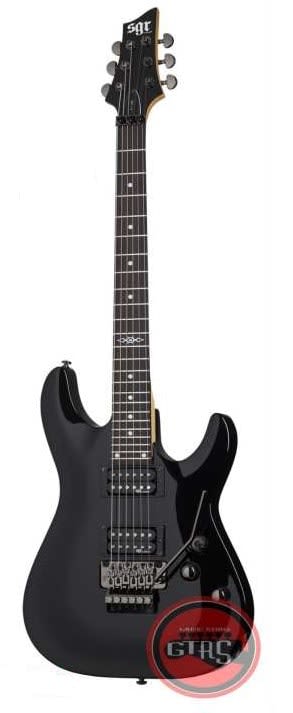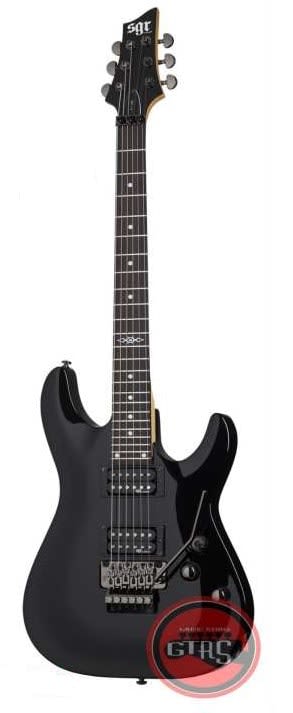 First off, let's not get confused between the Schecter C-1 SGR and the Schecter C1. The model featured here is the C-1 SGR which has features similar to the C1 for an amazing playing experience. Furthermore, it gives off a clear tone that continuously retains its clarity even when going into overdrive.
---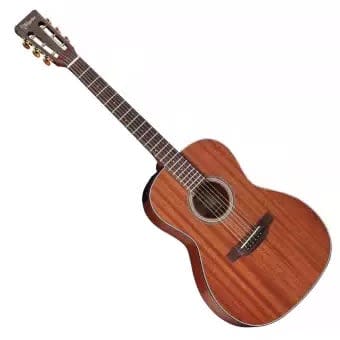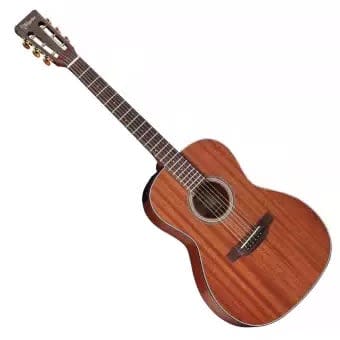 If you have slightly smaller hands, it'd be more suitable to get a guitar with a slightly smaller neck. In this case, the Takamine GY11ME features a slightly smaller nut width of 1.673" for an easier grip and better playability. It also uses a soft C-neck profile which works best for most playing styles.
---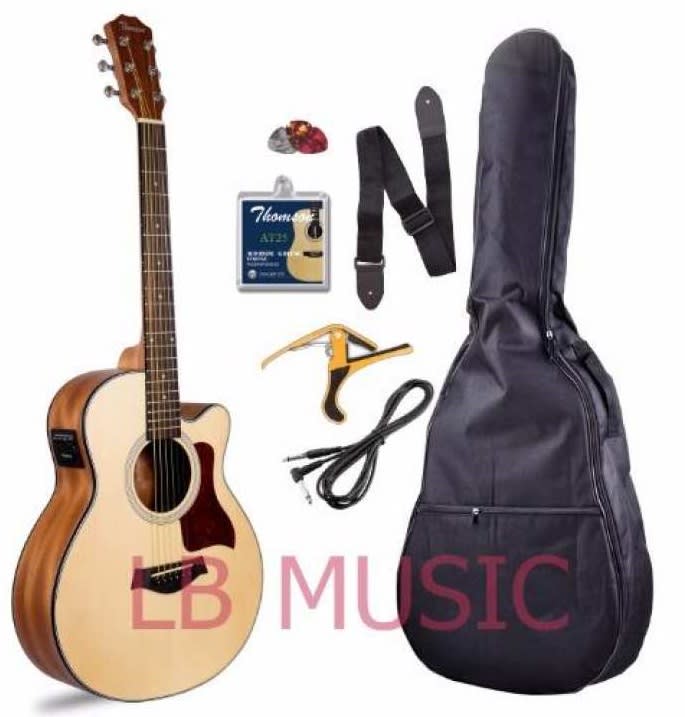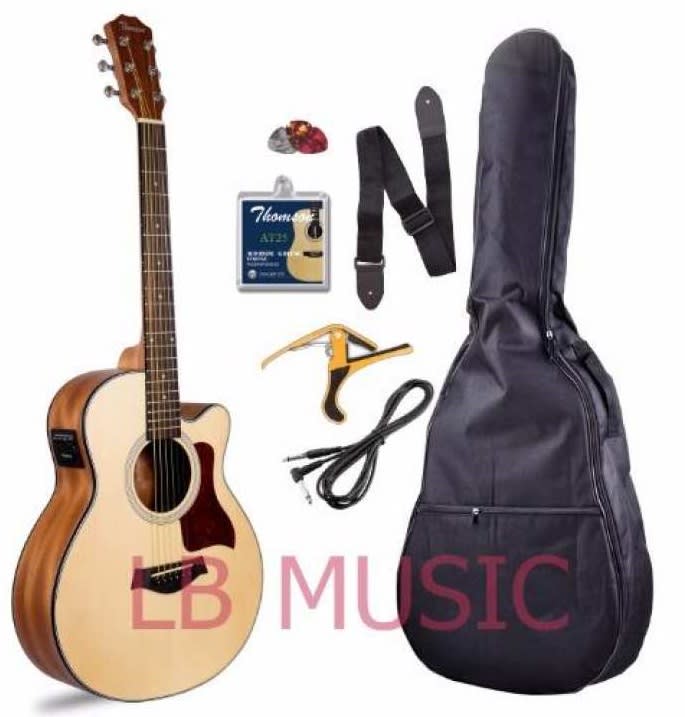 Here's a 3/4-sized guitar that is suitable for girls who are trying out the acoustic guitar. Even with its smaller body, it maintains a total of 20 frets with a Spruce top and matte finish. Besides that, it comes with a capo, 3 picks and a cable cord along with other goodies for the aspiring guitarist.
---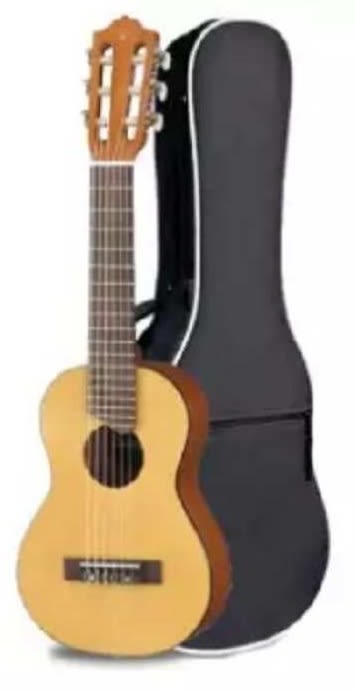 Yamaha GL1 Guitalele
₱ 4450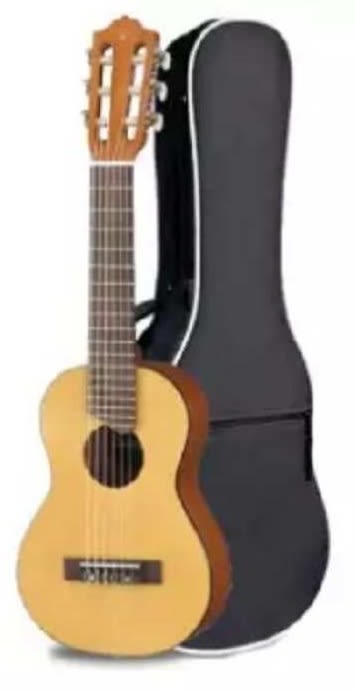 The Guitalele is a hybrid which might look like a toy but it's as real as any other string instrument. Furthermore, the GL1 is a great way to introducing stringed instruments to kids because of its smaller body which fits easily with kids. However, it is recommended to tune the Guitalele to an A instead of the standard E tuning of a guitar.
---
Disclaimer: The pricing shown is just a good indication of how much these products are worth. The prices could change based on the e-commerce promotions that are going on. If some of the products are not available, do email us at [email protected] Thank you!