No matter where you're from, music connects us all. And the one instrument that can effortlessly play almost any exceptional melodies is the guitar. Although it's a less sophisticated instrument than others like a piano, it does have its advantages. The guitar is portable, can do a bit of percussion, and doesn't have a skill cap. In a nutshell, when mastering the guitar, your imagination is literally the limit.
Here are some top guitars to help you get started as a beginner!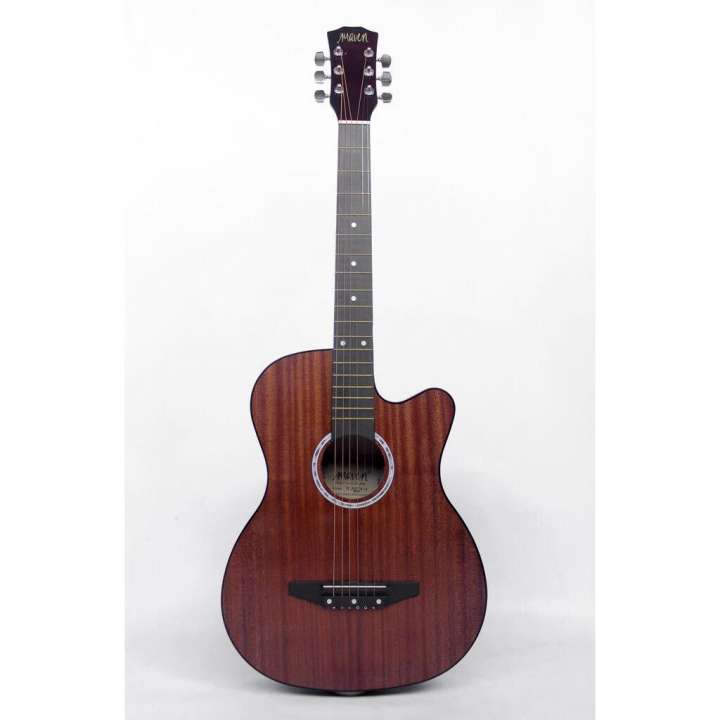 They say that starting your kids from young is important to help them cultivate a love for musical instruments. Fret not; the Maven Icarus-1 is one that's easy to use even for teens or adults! Aside from being a grand auditorium guitar with a modern body, it's quite loud, making it useful for school events.
Other than its volume and aesthetics, it has a truss rod, which is a surprising feature to see for its price. So even after years and years of playing, you won't see its neck warp down. Plus, when it comes to restringing, you'll appreciate its bridge design that doesn't come with traditional pins for quick string replacement.
---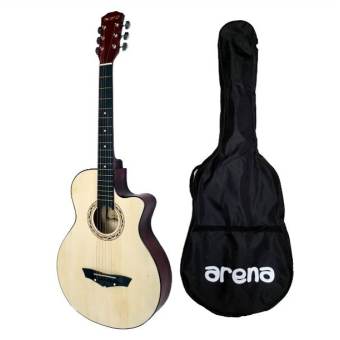 Here's a very affordable guitar at less than ₱2,000.00: Arena Acoustic Guitar. It's a standard grand auditorium guitar, which is roughly three feet in length and ideal for any newbie. This guitar has a solid neck with a Rosewood fretboard that allows your hands to smoothly glide when shifting chords.
The sound it produces is crisp and clear. However, when it comes to volume, it's so-so at best. Moreover, there are single dots as markers on the fretboard, so it's easy to spot and get familiar with especially for those who are still consistently looking at their fingers' positioning.
---
If you have more money to spare and you'd like to start with more bass and clarity, this Epiphone EA10NACH1 DR-100 is for you. This dreadnought guitar is huge and sounds stunning. It's smooth and clear with a defined low note. Although it's loud, it doesn't sound overwhelming so you can still hear your voice.
The instrument boasts a high-quality mahogany body with incredibly durable tuning pegs. It's perfect for alternative, country, and classic tunes. Additionally, it also comes with a dedicated pickguard and a traditional bridge design.
---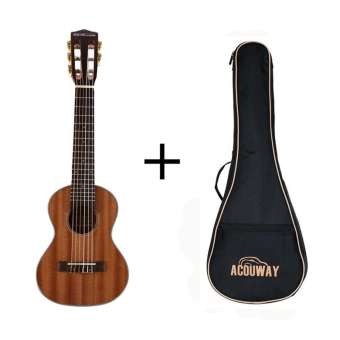 If you have a brother or sister, or a child for that matter that wants to learn the guitar at a young age, then this Acouway 28-inch Guitalele is perfect for them. Its small body allows children to easily use it and start learning the basic chords.
Other than being a comfortable choice for youngsters, it also has soft strings, given that the high ones are made out of nylon. This guitar sounds classical and is super portable. However, it's not that loud and lacks volume. But for kids, this instrument should be more than enough.
---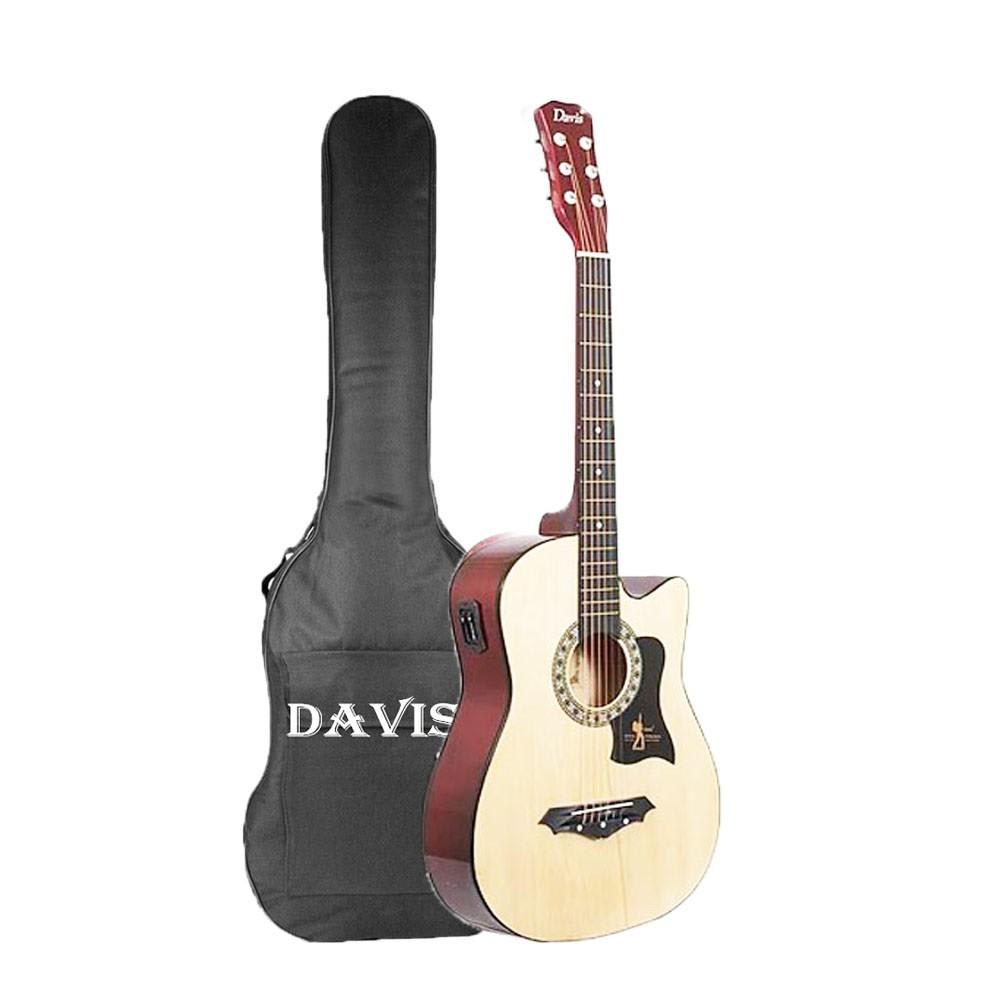 Another all-rounder acoustic guitar on our list is the Davis JG-38. It's a full-sized grand auditorium and boasts well-defined treble. However, the strings are a bit hard, so it will take some time to get used to. Nonetheless, it comes with a case, strap, capo, and even a wall-mount.
---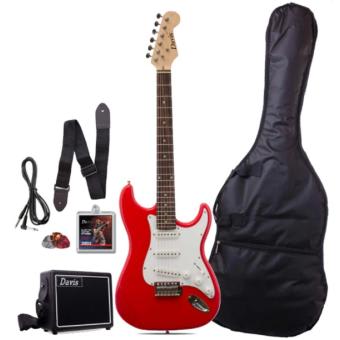 Acoustic isn't for everyone, and that's why electric guitars exist. If you're more into shredding and love loud, distorted sounds or digital vibes that comes from an electric guitar, then the Davis Stratocaster is for you.
For starters, this product is a set, which makes it super affordable and ideal for beginners to cut the cost as much as possible. It comes with an amplifier, a case, and a strap that turns you into an instant rockstar. The Davis Stratocaster is a traditional electric guitar with a whammy and has a solid ash wood body.
---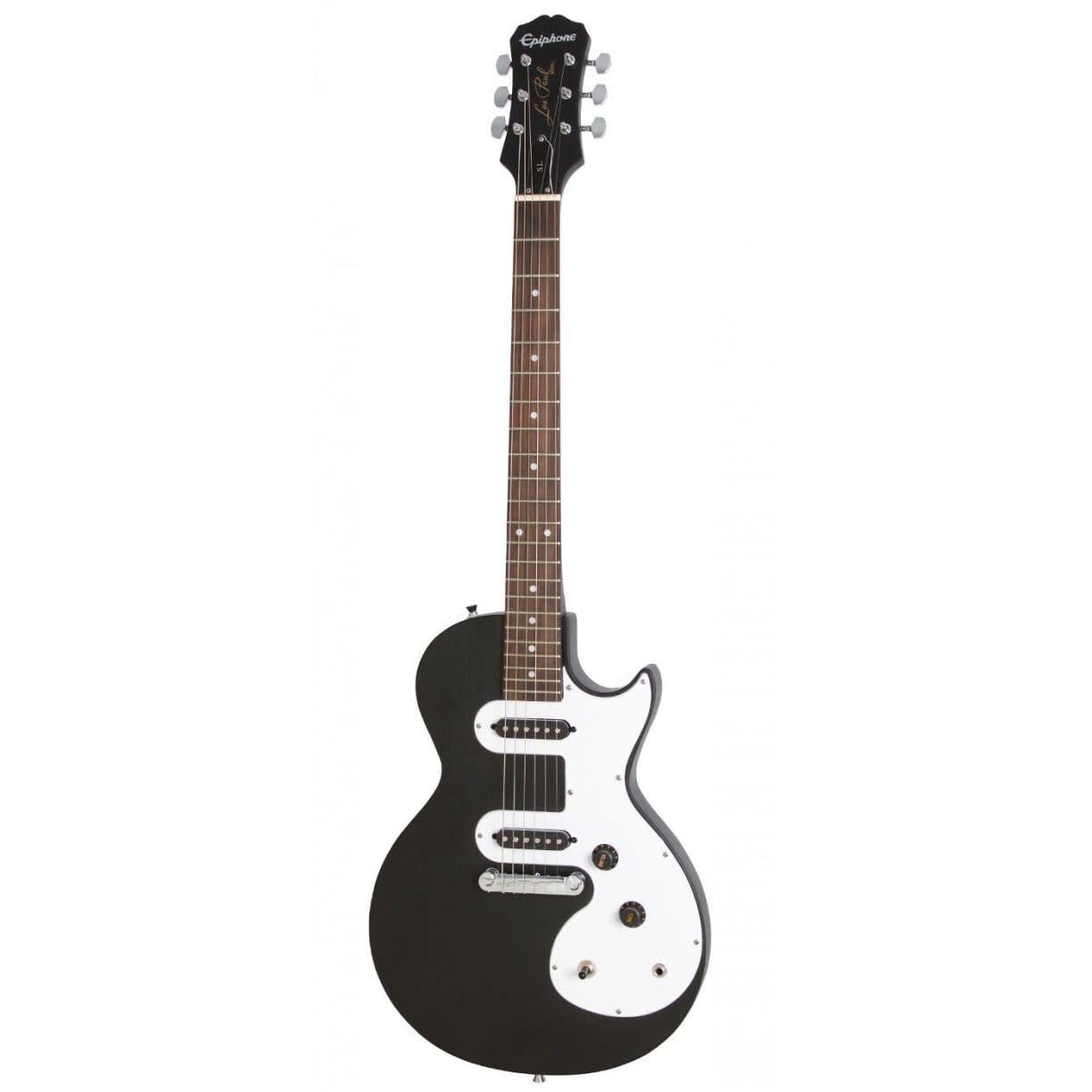 If you're not a fan of the Stratocaster design, then maybe a Les Paul should do the trick for you, such as the Epiphone ENOLEBCH1. This guitar design is built for playing the blues and jazz. It sounds smoother with a subtle natural reverb, so you will definitely get the blues feel with each pluck of the string.
The only downside is that it's not a set. So you have to buy an amplifier to get started. However, it does have a better overall build and an adjustable truss rod, allowing you to keep the strings soft to the touch.
---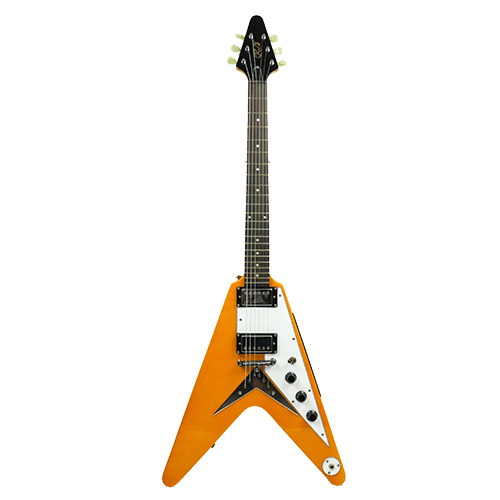 Rock is one thing, but if that's too light for you, then your best suited for metal. And here's the perfect instrument for you; the RJ Deluxe Flying V – Amber. It's the most expensive one on this list but boasts a V-shape design that simply gets the attention you'd want.
This electric guitar has 22 frets, allowing you to shred into the highest notes possible. Plus, with a built-in heavy-distortion mode, you can get started with metal without having to buy a distortion effects pedal.
---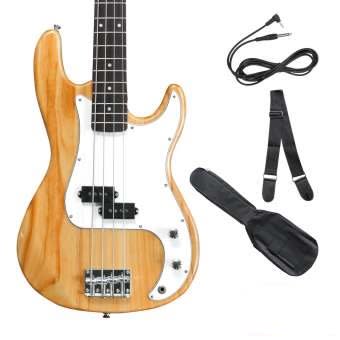 If you love strings, but just want the bass part of it, then the Deviser PB Electric Bass Guitar is for you. It's a standard four-string bass with a dedicated toner and volume knob. You'll also love its dark and smooth 22-frets richlite fretboard. Overall, this option is a basic, and the price is reasonable for an electric bass guitar.
---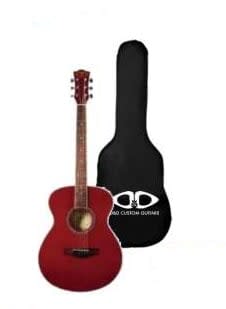 Being left-handed doesn't have to suck when playing the guitar, that's because the D&D Left-hand Slim Guitar exists. With this guitar, you can play the chords just the same as a right-handed guitar rather than having it up-side-down with a typical guitar.
This instrument has a mahogany body with a dreadnought shape. It comes with a case and sounds great. Although it's more expensive than many beginner acoustic guitars, the guitar has a D&D passive 2 band-EQ, so it's more of a semi-electric guitar.
---