Catching a red-eye flight is tough; in one hand you want to arrive at a destination looking your best, but on the other, it's hard to get comfortable on board. The trick is to ensure you are prepared with maximum comfort while travelling. Don't worry. We got your back. Here is our list of best travel pillows for every kind of traveller you might be.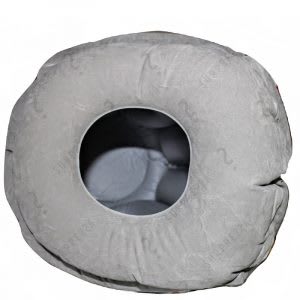 OTG Wollip Inflatable Travel Pillow
₱ 1038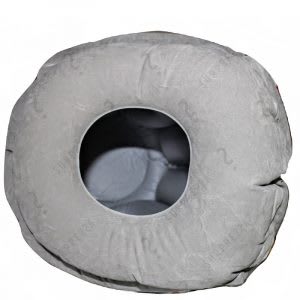 Long haul travel can take a toll on you especially when you sleep while sitting down. On a common basis, it stresses your neck muscles.
This travel pillow innovation is designed to help you sleep forward ensuring not only the neck muscles get to relax and chin support, but also the lumbar muscles. Now you can sleep tight on board!
---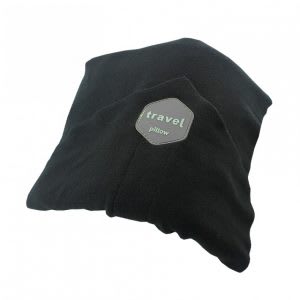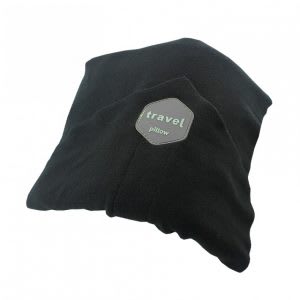 While it may not look like a conventional travel pillow, it has been proven to support your neck and provide chin support at the same time. Its unique wrap-like design has gotten many raves for its practicality. As it does not require any inflation, you can straightaway wrap it around your neck for immediate usage.
---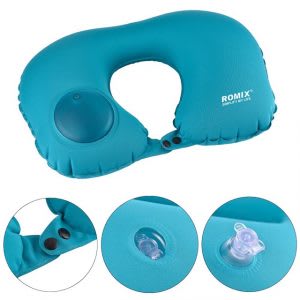 Romix Inflatable Travel Pillow
₱ 230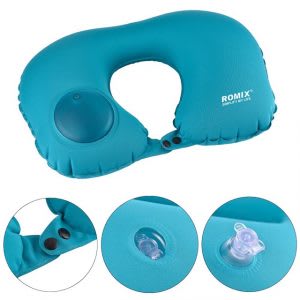 Trying to save space in your backpack? Designed for people who are always on the move, this pillow is light and can be folded into a bag that's attachable to your backpack.
The travel pillow can be inflated with just a press of a button. It also has a clasp so that you can secure it to your neck. Now you can travel light and in style with its selection of vibrant colours.
---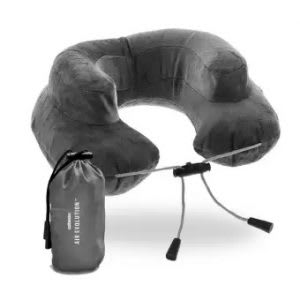 Cabeau Air Evolution Travel Pillow
₱ 3036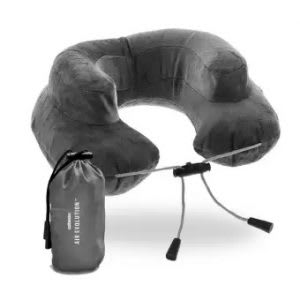 Not many travel pillows in the market can conform to the contour of your neck, which can be frustrating. This pillow is designed with maximum comfort in mind, having a raised neck support to accommodate different sized necks. A small pocket is built on the side so you can slide in your devices as well as earphones.
---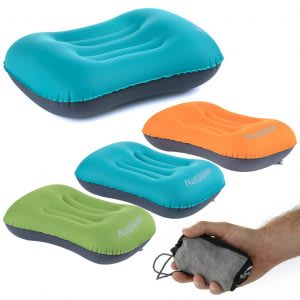 Nature Hike Ultralight Air Inflatable Soft Pillow
₱ 391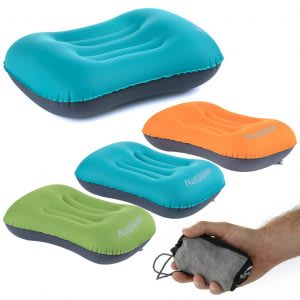 When it comes to being comfortable, none of us would want to compromise on comfort. Here is a pillow that is shaped to bring the best support for you. It's light and inflatable, making it easy to store.
Not only you don't have to ask for an extra pillow at hotels, but you can also use this when you go for outdoor camping.
---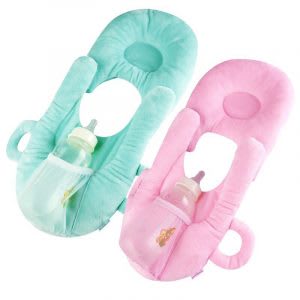 2-in-1 Baby Feeding Bed
₱ 125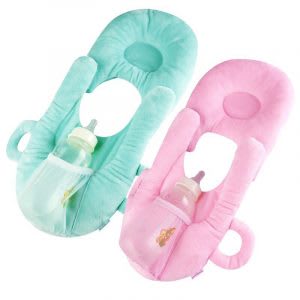 Travelling with a new baby in tow can be stressful. Understandably you'd want to be comfortable as well, but with a baby, it might be a little tricky to do so.
This baby pillow comes with support for your baby and also act as a nursing bed. The front pocket can be fitted with a milk bottle to ensure your baby's comfort and ease for you.
---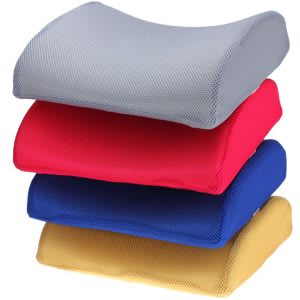 Memory Foam Lumbar Back Support Pillow
₱ 600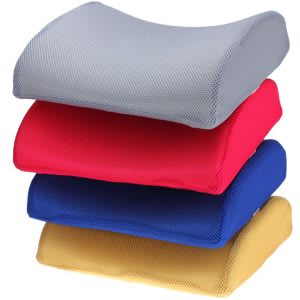 For some of us, sitting down for too long can be back-breaking, especially if you are doing long distance driving or cruising through a long-haul flight. Designed to ease your back pain by supporting the lumbar and spine, this pillow is excellent in aiding discomfort.
It is shaped to give the most comfort while sitting down. You can also use this day such as when you are sitting down at the office for long hours staring at your laptop screen.
---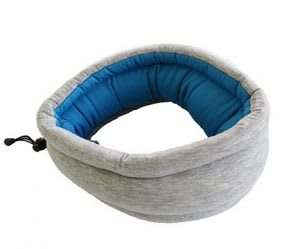 Ostrich Head Travel Pillow
₱ 250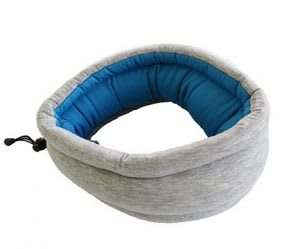 We all know the pain when you are a light sleeper, and lights hit you squarely in the eyes. With this pillow, not only does it provide a cushion for back head support, but it also blocks the light, ensuring you get a good sleep regardless if your seatmate has their reading lights on.
Truly a win when you are trying to get the most sleep while travelling. Just like the tagline said: Dream with me.
---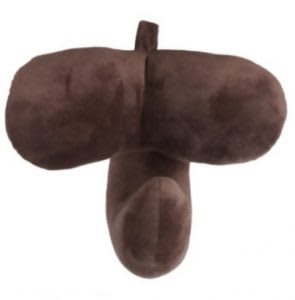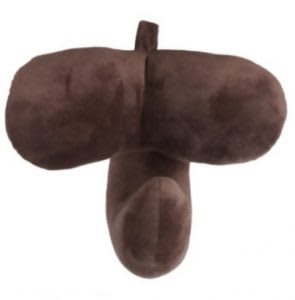 Although it looks a bit weird in the first glance, this pillow is shaped for you to lean on at the same time providing chin support. It cradles your neck comfortably while supporting your chin.
Designed to be used by window seats in mind perfectly, this product is also great for anyone who wants extra neck support as it props the side of the head that droops slightly.
---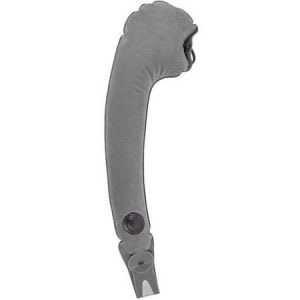 Travelrest Body Pillow
₱ 250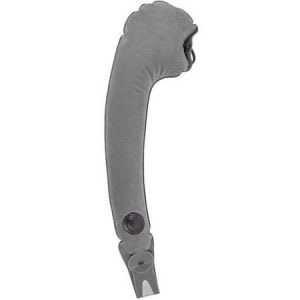 If you like to sleep on your side, this pillow might come in handy. As it goes across your body like a sling, it provides a maximum level of comfort without compromising practicality.
The bolster-shaped like pillow let you rest your neck comfortably while you sleep on your side. It's inflatable and can be rolled into a small bag of itself. Definitely, something to look for when you are trying to get comfortable with your seat reclined sleeping on your side.
---
Disclaimer: The pricing shown is just a good indication of how much these products are worth. The prices could change based on the e-commerce promotions that are going on. If some of the products are not available, do email us at [email protected] Thank you!