Did you know that grilling your food is an easy method to live and eat healthier? So why not give this cooking method a try! What's more interesting is that grilling is not only limited to meat, poultry or fish, but vegetables too. Simply toss everything into a grill pan, and you'll have a perfect meal in no time.
Read on to discover the best grill pans to suit your grilling needs with the selection we have found for you.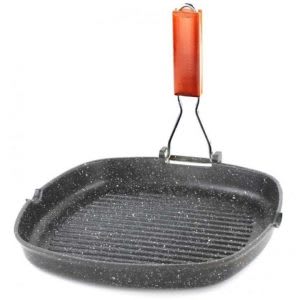 Huochu Non-Stick Square Die-cast Ceramic Grill Pan
₱ 699.00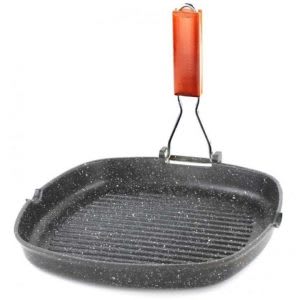 Suitable for the electric or flat top stove, this square grill pan comes with a non-stick coating. Ensuring that your food won't stick to the pan, even without the use of oil or butter, this grill pan is ideal for preparing healthy food. With a wide surface area, you'll even be able to cook for up to four people at once.
---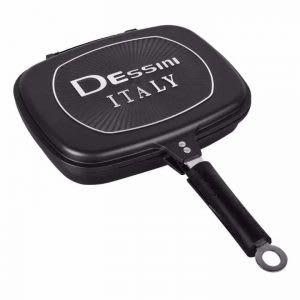 Dessini Italy Double Sided Grill Pan
₱ 841.50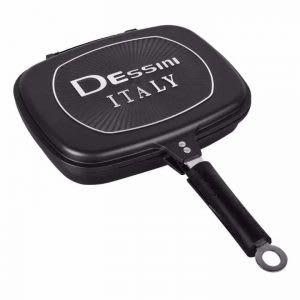 If you're using a gas stove or a gas grill, this double-sided grill pan is for you. The Dessini grill pan has two surfaces: one flat and one ruffled for different types of grilling. Made from top-quality xylon ceramic and marble to be non-stick, this grill pan is also designed to be durable and to last longer.
---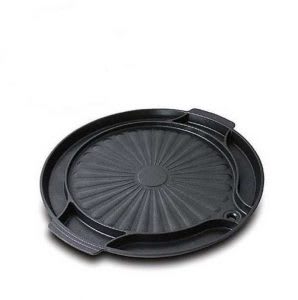 Kitchen Art Stone KA 1508 Korean Pan
₱ 1799.00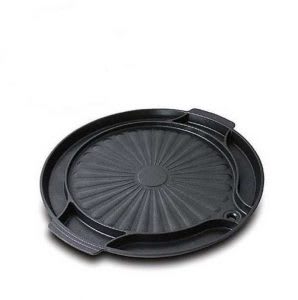 This stone grill pan has a unique round shape, making it ideal for the stove. With a non-stick feature and a hole to leak oil out, this grill pan is suitable for bbq, especially Korean bbq. Its 40-centimetre surface allows you to cook more food at once, helping you to conserve time. This pan is also suitable for an indoor home bbq grill.
---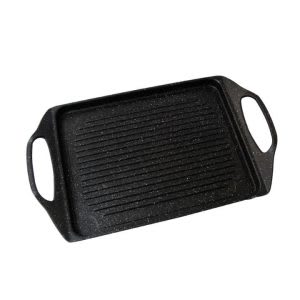 JML Stone-Ware Grill SWG
₱ 2700.00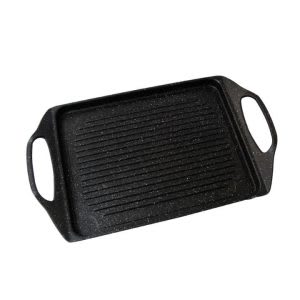 The JML grill pan is an ideal choice for an outdoor grill. With a wide, anti-scratch and non-stick surface, along with a uniquely formulated hybrid coating, this pan is designed to be durable and to absorb heat quickly. Such excellent features make it suitable to grill steaks. Dinners will never be the same again!
---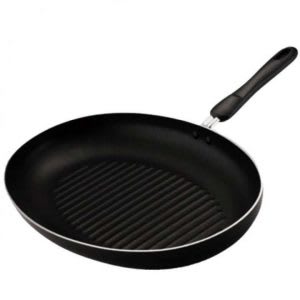 Meyer Oval Fish Pan
₱ 1002.00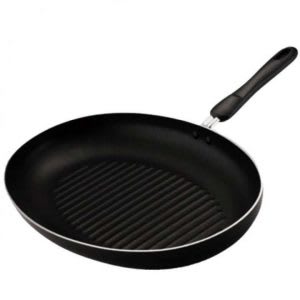 This oval-shaped pan comes with a metallic porcelain exterior which supports fast and even heat distribution for efficient cooking. With a non-stick surface, it is ideal for grilling fish without the use of oil or butter. Plus, it is easy to clean too, making it convenient and time-conserving.
---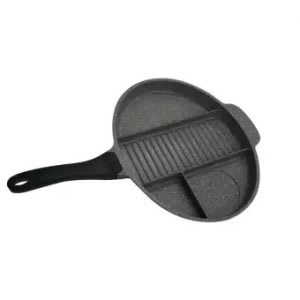 Magic Cook Multi-Section Grill Pan
₱ 899.00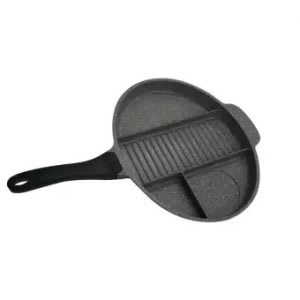 This multipurpose grill pan has a marble coating with several sections to allow you to cook different types of food at once without having the different flavours being combined. It is also suitable for grilling vegetables too. With a carbon steel and plastic handle along with an easy to clean surface, this grill pan is convenient and easy to handle.
---
Disclaimer: The pricing shown is just a good indication of how much these products are worth. The prices could change based on the e-commerce promotions that are going on. If some of the products are not available, do email us at [email protected] Thank you!