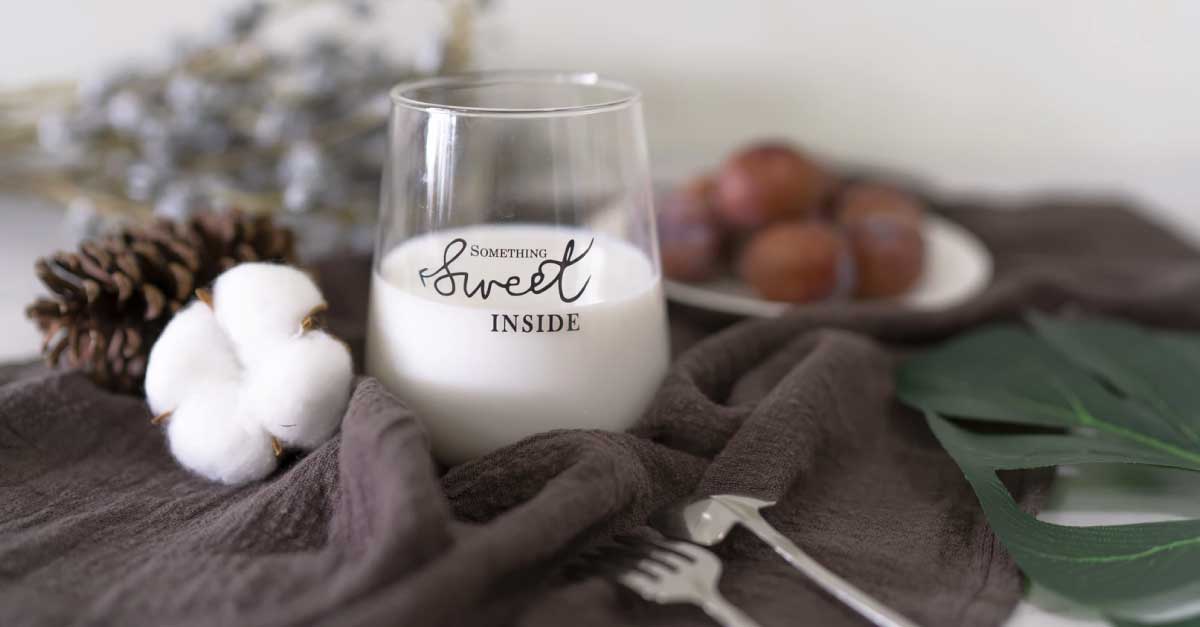 Milk is no doubt one of those quintessential beverages that have been enjoyed for many generations regardless of young or old. But it ought to be known that not every milk is made equal. Hence why we've made it easier for you by listing these 8 best different milk options to choose from.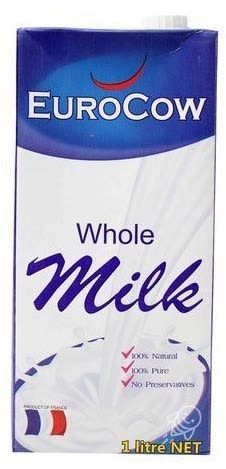 When it comes to brewing your own cup of latte at home, getting the right milk is essential to produce a nice combination of foam and froth. Eurocow's whole milk variety contains sufficient fat content, resulting in a creamier and thicker foam while giving you a richer taste. Best of all, it is made from 100% pure high-quality milk with no artificial colourings, preservatives or any kind of chemical additives whatsoever.
Made from 100% grass-fed cow's milk, Jolly Cow's Non Fat Milk is suitable for health-conscious consumers since it only contains 0.3% of butterfat. Drink it on its own or use it with your favourite coffee, oatmeal or even in your baking recipe.
Each pack of Jolly Cow Non Fat Milk is processed using the Ultra High Treatment (UHT) technology. This helps it to retain the milk's quality and sanitation, ensuring you get only the best!
If you are on a diet but would still like to consume milk, the low-fat version is the best way to go. Take the Alaska Slim for instance; it contains 98% less fat and 0% trans fat while packing in all the essential nutrients including B vitamins and calcium for your body.
Despite its lower fat content, Alaska Slim still retains the same milky taste of fresh milk. It is versatile enough as a pick-me-up nutritious drink and can also be paired with your favourite cereal or oatmeal.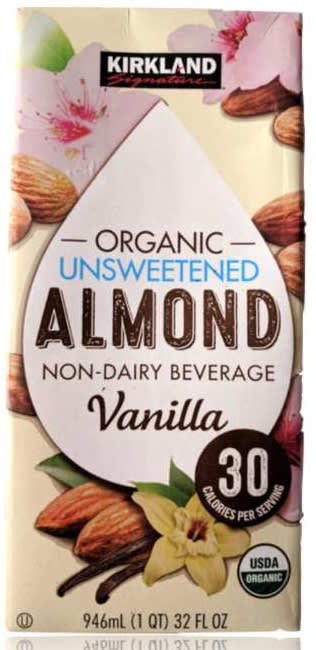 Although milk is a common dietary staple, the lactose content can cause blood sugar spikes for those with diabetes. But this shouldn't deter diabetics from drinking milk as there are suitable options around like this unsweetened almond milk variety from Kirkland.
Made from a delicious combination of organic almond base and organic vanilla flavour, the Kirkland Organic Unsweetened Almond Non-Dairy Beverage contains no added sugar and only has 30 calories per serving. It also has no saturated or trans fat and cholesterol. Best paired with cereals or used in smoothies and shakes.
Matcha and milk are like a match made in heaven. And the best thing is that you can actually pair your matcha with all types of milk. But if you prefer your matcha to be extra rich and creamy, you can't go wrong with Emborg's Full Cream Milk - a quality food and beverage brand that has been around since 1947.
It packs a 3.5% of full-cream milk fat that complements well with the naturally astringent taste of matcha. The milk itself contains no added preservatives or any trace of artificial colourings, and is fortified with calcium for healthy bones and teeth.
While you can always eat your favourite cereal straight out of the box, nothing really beats the good old-fashioned way of enjoying them with a glass of milk. Among them is Magnolia Full Cream Milk, which packs whole milk goodness with a rich, creamy taste that goes well with cereal.
The Magnolia Full Cream Milk is also made from homogenized cow's milk - a process that enables the milk fat to spread evenly throughout the milk. Not to mention, this process also helps your body to digest more of the essential nutrients that is found within the milk's fat.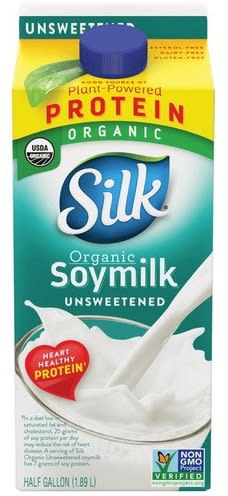 All milk contain a certain amount of natural sugar in it, otherwise known as lactose. But some brands add more sugar, which might be a turn-off for those looking for a sugar-free option. Thankfully, there are options like Silk's Organic Unsweetened Soymilk that contains no sugar and has calcium content that is equivalent to fresh milk.
The Silk Organic Unsweetened Soymilk is also free from preservatives, artificial colourings or chemical additives of any kind. It also contains organic soy protein that is beneficial for your heart's health.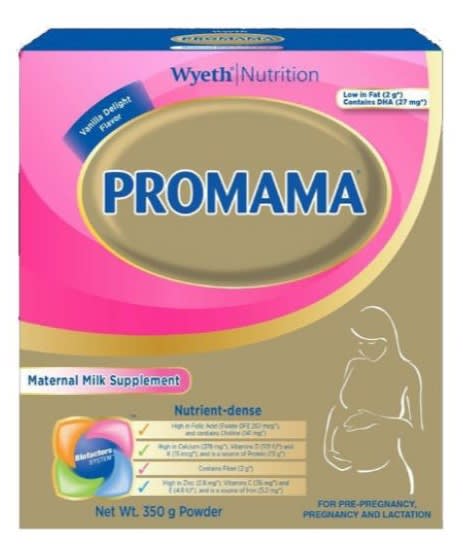 Specially designed for women regardless of pre-pregnancy, pregnancy or lactation, the Wyeth Nutrition Promama is a maternal milk that boasts a host of key nutrients in its formulation. It has everything from folic acid and iron to vitamin B12 & D as well as zinc and calcium. The Wyeth Nutrition Promama delivers taste-wise as well, coming close to regular milk with a subtle vanilla aftertaste.
Disclaimer: The pricing shown is just a good indication of how much these products are worth. The prices could change based on the e-commerce promotions that are going on. If some of the products are not available, do email us at [email protected] Thank you!