The importance of using sunscreen is not emphasised enough. As our ozone layer continues to deplete, the risk of getting skin cancer is also getting higher. Besides, protecting your skin from the sun reaps various beauty benefits, such as preventing premature ageing, hyperpigmentation, and skin blotchiness. Start taking care of your skin by trying out our top favourite sunscreens for daily use.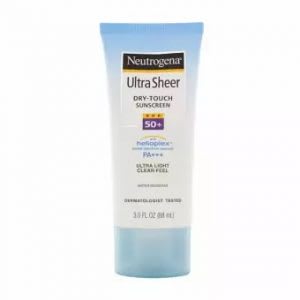 Neutrogena Ultra Sheer Dry-Touch Sunscreen
₱ 384.25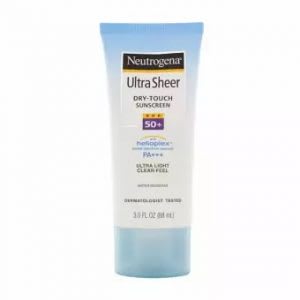 Most sunscreens are heavy and can clog your pores. However, with the lightweight Neutrogena Ultra Sheer Dry-Touch Sunscreen, it's a completely different story. It uses Dry-Touch technology to ensure that it's not too thick or sticky. The oil-free, non-comedogenic, and gentle formula is also water, sweat, and rub-off resistant so you can have maximum sun protection without any irritation.
---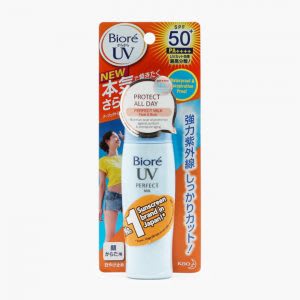 Biore UV Perfect Milk
₱ 455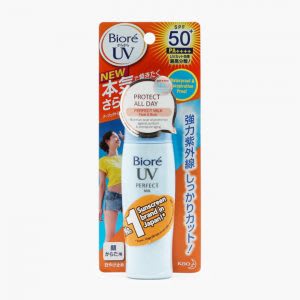 Don't shy away from sunscreens just because you have oily skin. What you need is a super lightweight and matte sunscreen, like the Biore UV Perfect Milk. This product is suitable for your face and body. It's also an oil-controlling sunscreen with a SPF50+ and PA++++ rating. Its waterproof formula will give you a comfortable and long-lasting sun protection all day long.
---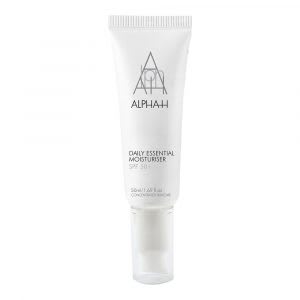 Alpha-H Daily Essential Moisturizer
₱ 2830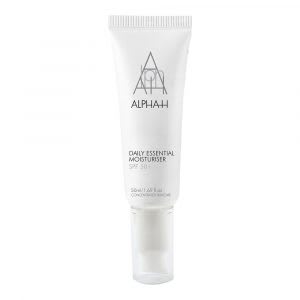 Replenish your skin's moisture while protecting it from sun damage with Alpha-H Daily Essential Moisturizer. This dual-purpose product with a high SPF 50+ rating keeps your skin smooth and hydrated.
The key ingredient that this sunscreen uses is aloe vera; Aloe vera is known to improve your skin's collagen production significantly. And in turn, it reduces wrinkles, smoothes your skin, and keeps it moist and young-looking.
---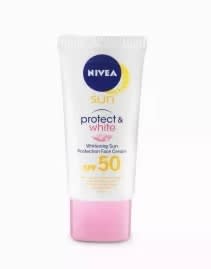 NIVEA Sun Protect and White
₱ 429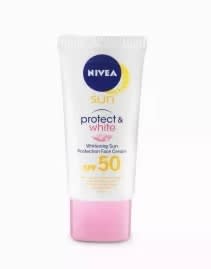 Do you have hyperpigmentation or dull skin? What you need is Nivea's Sun Protect and White Face Cream to rejuvenate and protect your skin. Enriched with liquorice extract and active whitening complex, this sunscreen will brighten your skin.
It also shields it from harmful UVA rays that cause premature ageing and UVB rays that lead to sunburn. And it has the best broad-spectrum UVA-UVB technology that's perfect for beach and outdoor activities. So no matter how scorching the sun is, it's going to protect you against sunburns, skin-darkening, skin-aging, and skin-thickening.
---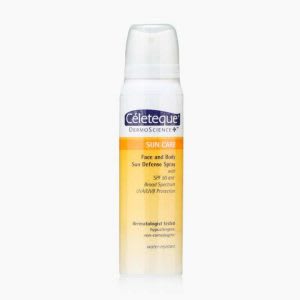 Céleteque Dermoscience +
₱ 426.55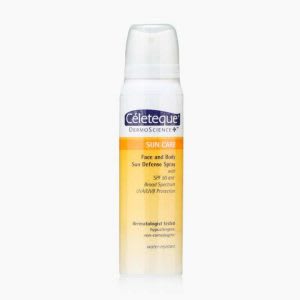 It's a must to apply sunscreen when you're heading to the beach. The Celeteque Céleteque Dermoscience + is a handy sunscreen spray that's super easy to use. Dry or wet, it provides UVA and UVB protection to your face and body. Besides, it's infused with sunflower oil and vitamin E to keep your skin supple and moisturised.
---
Kojie San Face Sunblock
₱ 242
Sunscreen is an absolute must when you're pregnant as you're more susceptible to sunspots due to the higher production of melanocytes. Choosing the right sunblock is important: the safest and best choice come with zinc oxide. This could also help you avoid oxybenzone.
The right sunscreen with the right ingredients you'll need is the Kojie San Face Sunblock. It has an oil-free formula with SPF50 and PA+++ to protect your skin, and it's free from harmful chemicals, too. The less stressful you are at keeping yourself beautiful during pregnancy, the healthier your baby! Moreover, it's less than ₱300.00, so everyone can afford it.
---
---
How to Choose the Best Daily Sunscreen for You
Sunscreen is one of the most popular skin care products and with good reason. Not only is it essential for both men and women to avoid sunburns, but it also keeps the skin healthy, hydrated, and smooth. Furthermore, it's affordable compared to other skin products in the market with same potential to enhance your skin's condition. If you have a tough time choosing which one works best for you, check this quick guide below:
Sun Exposure
The first thing you have to consider when buying a sunscreen product is to gauge your sun exposure. Everyone is different. You might be working in a field more often than in an office or vice versa. The more exposed you are, the more the need for a higher SPF or PA rating.
For SPF or PA, a rating of 30 or a single plus sign should be more than enough if you work in an office. That's because the only time you're exposed to the sun is when you take a break, go to work, or go home. Lighter sunscreens are less greasy and easier to combine with makeup.
However, if you do work on the field, it's ideal to only get an SPF rating of 50+ or three plus signs. This protection is strong enough to protect you from sunburns or skin darkening. The key here is just to reapply whenever it thins down. It may seem a bit oily, but it's going to make sure your skin stays youthful.
Water Resistance
Another thing to consider is water resistance in sunscreens. Take note that there are no waterproof sunscreens. When a product says it's water resistant, it's ideal for swimming or for outdoor activities. That's because it won't easily thin down, and it won't lose its effectiveness.
If your work or lifestyle makes you sweat once a day, this type of sunscreen is a great choice for you. However, once you get out of the water or you dry your sweat, make sure to reapply a thin amount again. Furthermore, if you go to the beach and swim for the entire day, make sure you reapply every two hours. If you chose a regular sunscreen, make that every 30 minutes or every time you get out of the water.
Sensitive Skin
If you have sensitive skin, always opt for lighter sunscreens as much as possible or buy more expensive ones that are for babies or pregnant woman. That's because their ingredients are mostly natural and won't clog your pores or cause rashes. However, they do thin down quickly, so it's best to reapply or only apply when you go out.
---
Conclusion
Wearing sunscreen in the Philippines isn't just for keeping your skin beautiful; it's to keep it healthy. It's essential for everyone, especially during summer where the heat actually stings. Sunscreens are affordable, and you can consider it as an investment to significantly lower the chances of cancer and other skin diseases.
Disclaimer: The pricing shown is just a good indication of how much these products are worth. The prices could change based on the e-commerce promotions that are going on. If some of the products are not available, do email us at [email protected] Thank you!