Acne breakouts can be painful and frustrating. Get rid of those pesky pimples with acne treatments! Targeted for diminishing acne, acne treatments can clear your skin much faster without having to spend a fortune on laser treatments. Lucky for you, we've come up with a list of the best ten acne treatments on the market. Give these a try and see the difference.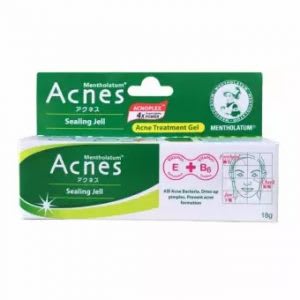 Mentholatum Acnes Sealing Jell
₱ 445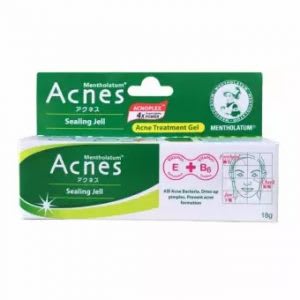 First on our list is Mentholatum Acnes Sealing Jell, which is packed with powerful ingredients such as salicylic acid and sulfur. These two are effective in killing bacteria that destroys acne in the process, revealing brighter skin. It also has anti-inflammatory properties that reduce redness and calms your skin.
Unlike other acne treatments that tend to dry your skin out, this transparent gel hydrates your skin and keeps it from over drying! Apply in the morning and night for smoother skin.


---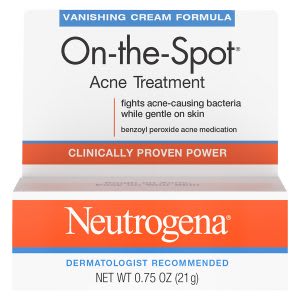 Neutrogena On-The-Spot Acne Treatment
₱ 559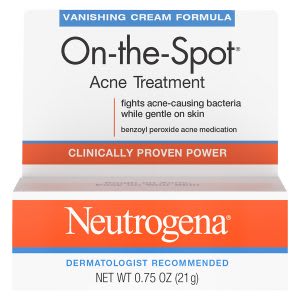 Neutrogena On-The-Spot Acne Treatment is a trusted product in the US for its mild but effective formulation. It's gentle on your skin and is accompanied with 2.5% benzoyl peroxide, just enough to pack a punch when it comes to diminishing your acne problems for good.
It gives the same results and effectiveness as the conventional 10% benzoyl peroxide formula but without the unpleasant side effects such as skin moisture imbalance. Not only does it kill bacteria that cause acne, but it also prevents new ones from forming! 

---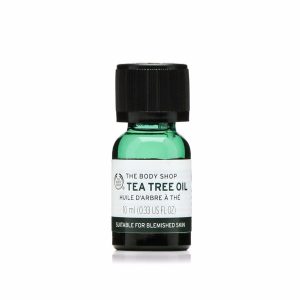 The Body Shop Tea Tree Oil
₱ 493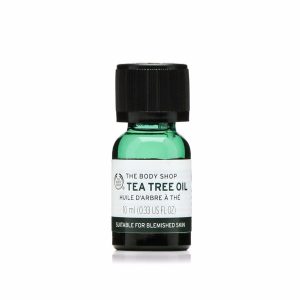 Acne is a lot harder to deal with when you have it as an adult as you lose elasticity and rejuvenation. Good thing there's The Body Shop Tea Tree Oil. This acne treatment will also clear your scars and pigmentation with ease.
Tea tree oil can be used as a spot treatment to dramatically reduce inflamed acne without causing irritation by soothing and calming your skin. Its antibacterial and anti-inflammatory properties can also clear whiteheads, blackheads, and reduce acne scars.
---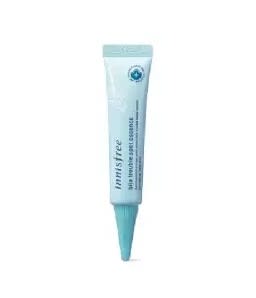 Innisfree Bija Trouble Spot Essence
₱ 740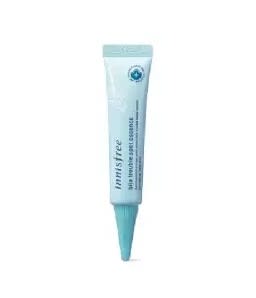 Those with dry skin should avoid harsh ingredients such as benzoyl peroxide as it may cause dry skin to become flaky or peel. Innisfree's Bija Trouble Spot Essence uses Torreya seed oil to diminish breakouts, which moisturize and hydrates dry skin.
Free from parabens, animal ingredients, mineral oil, synthetic coloring, artificial fragrance, and imidazolidinyl urea, this gel-type acne treatment is perfectly safe for pregnant women to use. As it is non-comedogenic, you'll never have to worry about it clogging your pores. Stay worry-free and spot-free!
---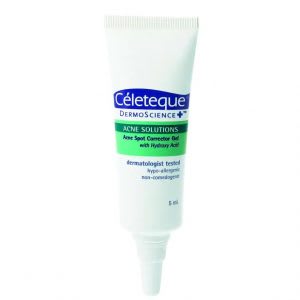 Celeteque Dermo Science Acne Spot Gel
₱ 169.00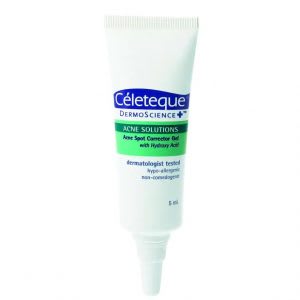 Heal your blemishes and exfoliate your skin at the same time with Celeteque Dermo Science's Acne Spot Gel. Formulated with Hydroxy Acid, a type of exfoliant, this spot gel gently exfoliates the top layer of your skin, removing dead skin cells that clog pores without irritating your blemishes.
The hypo-allergenic and non-comedogenic formula prevents irritation and clogged pores from occurring, so rest assured, your skin will be glowing in no time. Aside from that, it's affordable and comes in an easy-squeeze package to get just the right amount on each use.


---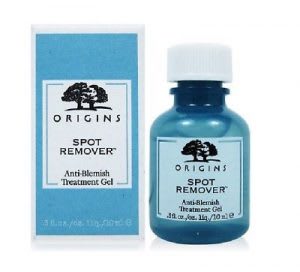 Origins Super Spot Remover Acne Treatment Gel
₱ 1100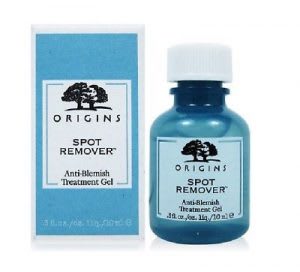 Speed up the healing process with Origins' Super Spot Remover Acne Treatment Gel. Formulated with healing ingredients such as Saw Palmetto, this powerful spot treatment fights and fades blemishes overnight. It helps to eliminate excess oil, reduce redness and brighten discolouration all at once! Whip this out before an event for a spotless complexion.
---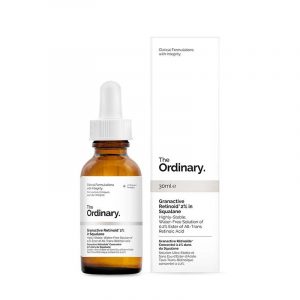 The Ordinary Retinol 0.2% in Squalene
₱ 500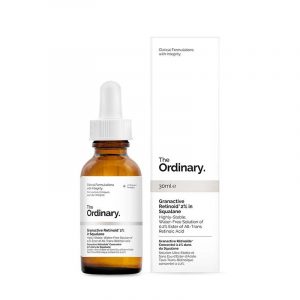 Get rid of your acne from the inside out with retinol. Retinol is an ingredient loved by many because of its powerful ability to help skin regenerate faster. By quickening cell turnover, your healthy skin will emerge from within to reveal a clear and desirable complexion.
If you're looking for a long-term cure for acne, this is your best bet. The Ordinary Retinol 0.2% in Squalene is an oil that contains a mild amount of retinol that causes minimal irritation used to cure acne and future acne breakouts. It also helps with photodamage and reduces the appearance of fine lines.
---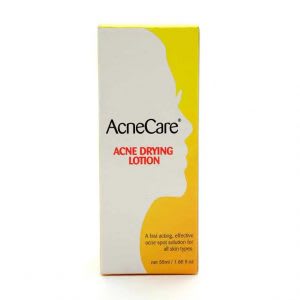 AcneCare Drying Lotion
₱ 299.00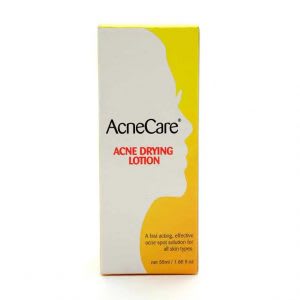 Some people have very moist acne or pimples, and it becomes worse if it stays that way in this humid country. If that's your case, you can dry out your acne overnight with this drying lotion, the AcneCare Drying Lotion.
Using glycolic acid which helps to gently exfoliate the skin to get rid of dead skin cells and unclog pores, this pink lotion spot treatment works to kill acne-causing bacteria, revealing glass skin. Wake up to clearer and smoother complexion every morning.
---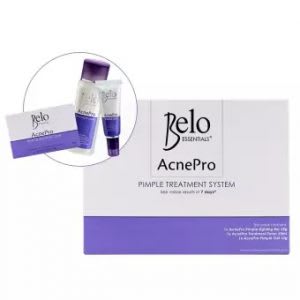 Belo Acnepro Pimple Treatment System Pack
₱ 329.75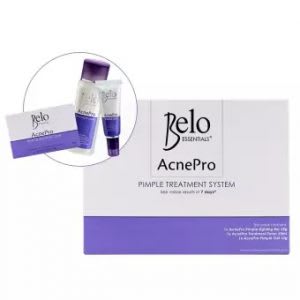 If you want to reduce and eliminate your acne problems for good, you should opt for a complete package, and the best one out there is the Belo AcnePro Pimple Treatment System Pack.
For less than ₱300.00, you'll have a soap that gently removes pimple-causing bacteria from your entire body, a toner that unclogs pores and removes dead skin, and a gel that heals pimples in no time.
---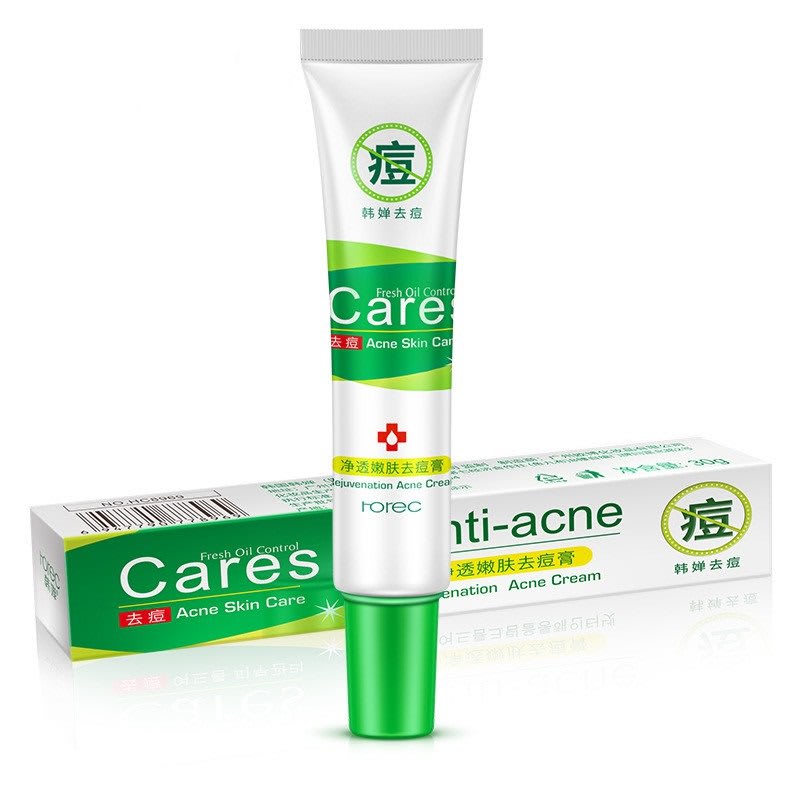 ROREC Anti Acne Rejuvenation Cream
₱ 85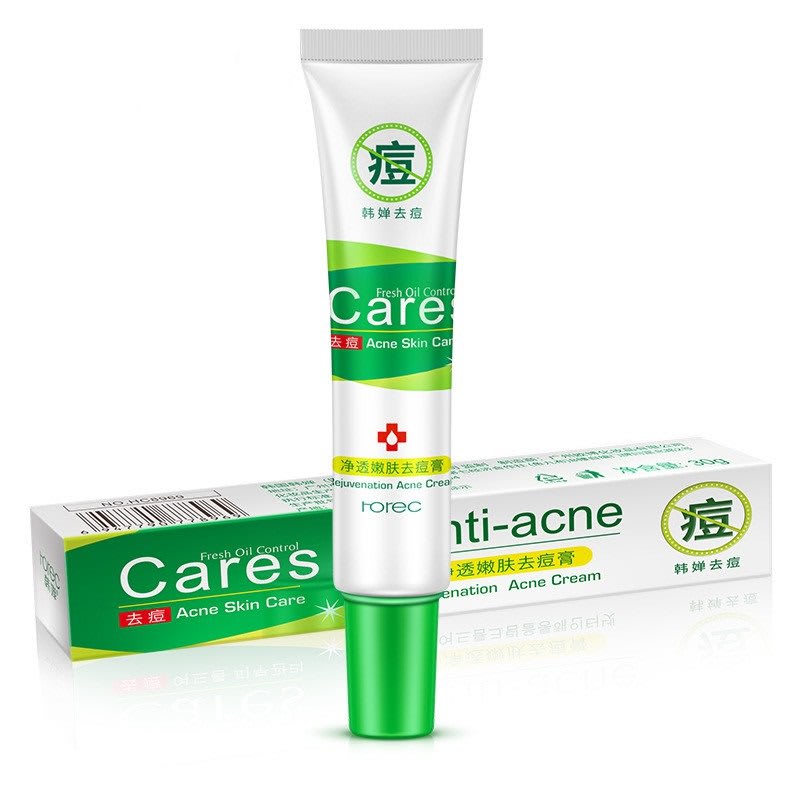 For those on a tight budget and trying to combat acne without compromising effectiveness, the one we recommend is the ROREC Anti Acne Rejuvenation Cream. This cream effectively reduces inflammation and balances your skins Ph levels to reduce redness and excess oil. Best of all, it is super affordable.
---
---
How to Buy the Best Acne Treatment for You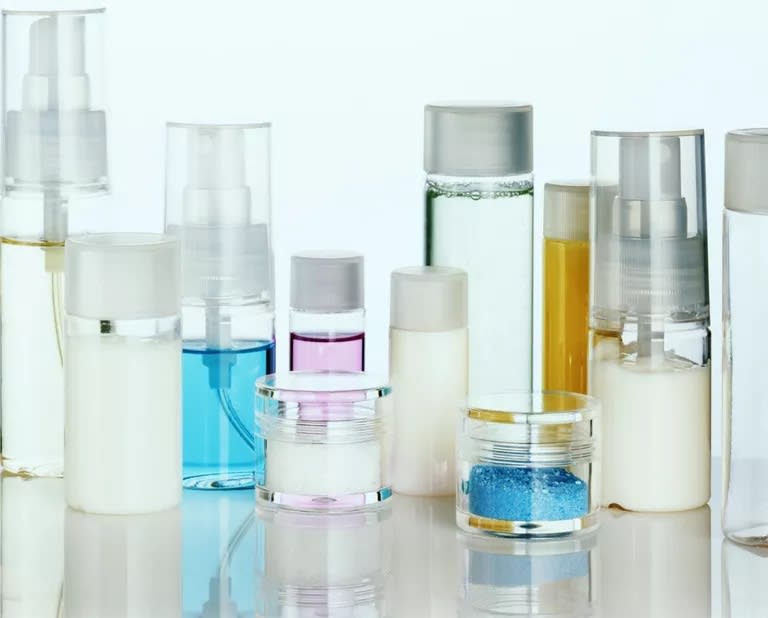 Today, a lot of acne treatment products are available for you to purchase that offers promising results. However, with so many options available, how do you pick the best one for you? Although it may seem overwhelming, rest assured that we got you covered through this quick guide below. All you have to do is consider a few factors and see which one fits you best.
Choose a Form
The first thing you have to consider is the form of acne treatment you'll be using. In general, if you have oily skin, always opt for water-based products such as gels and astringents. For those with dry skin, you're going to have better results when you opt for creams or lotions.
Also, take note that you can combine or have more than one form of acne treatment products. So don't limit yourself to only having one type. It's always better to get a pair and see which one provides you the best effect.
Choose its Active Ingredient
There are two well-known ingredients that effectively reduce acne and pimples. And those two are Benzoyl peroxide and salicylic acid.
The latter is best to treat mild or moderate acne problems. It's lighter and more of a general quick-repair solution. The former is what you want to use when you experience breakouts that will effectively work its way to curing it as soon as possible.
Other ingredients such as sulfur, resorcinol, alpha hydroxy acids like glycolic acid, and tea tree oil also provide powerful benefits. The key here is to avoid any ingredient that irritates your skin.
Select its Potency or Strength
The last thing you want to think about is your skin's sensitivity. Thus, if you easily get your skin irritated, it's best that you choose lower active ingredient doses or formulation. Take for example salicylic acid -- most products come in 0.5% to 2%, in some cases, even higher. The lower the concentration, the less effective it will be. However, you won't be experiencing side effects.
---
Conclusion
Over-the-counter acne treatments are your first line of defense against acne. We believe that you should own even if you have flawless skin. Acne and pimples can affect anyone at any age.
Disclaimer: The pricing shown is just a good indication of how much these products are worth. The prices could change based on the e-commerce promotions that are going on. If some of the products are not available, do email us at [email protected] Thank you!