Facial cleansers are the better option when it comes to getting rid of excess oil, dirt, and makeup than your regular bar soap. Unlike the latter, cleansers have no thickeners that may potentially clog your pores and lead to acne breakouts. Plus, they're lighter on your skin and won't remove all of the essential oils.
For all the women taking care of their precious face, here are our top ten picks you should check out.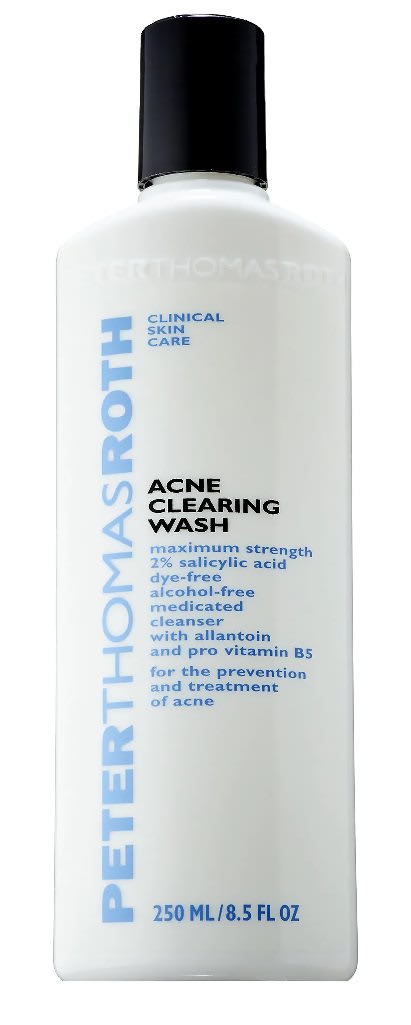 Peter Thomas Roth Acne Clearing Wash
₱ 2730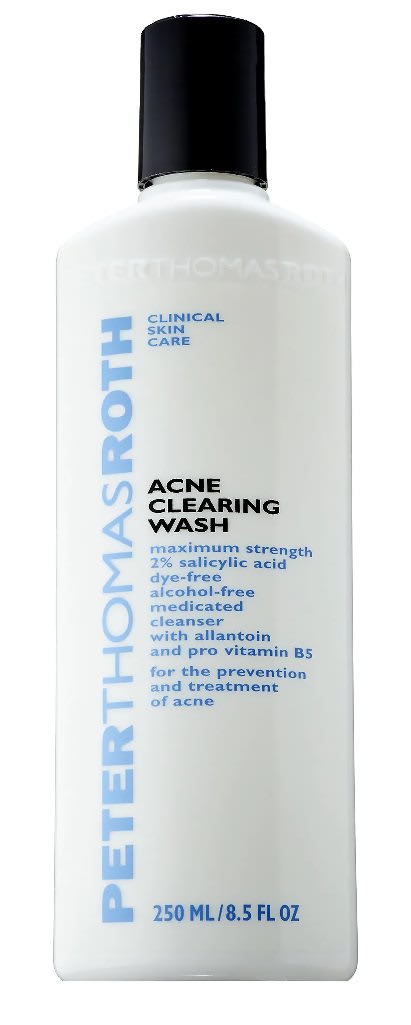 Acne is one of the most troublesome skin issues any woman can have. Not only does it apparently affect your beauty, but they're also quite painful, too. But with the Peter Thomas Roth Acne Clearing Wash, you'll be kissing that problem goodbye just after a few tries.
This product is free from harsh ingredients. With its gentle formula, this pore-clearing gel will soothe your complexion in no time. It's packed with vitamin A and arnica that's a better alternative for retinol that will reduce spots and redness.
---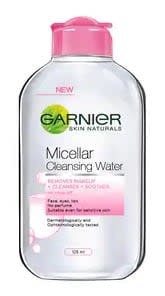 Garnier Micellar Cleansing Water
₱ 99.00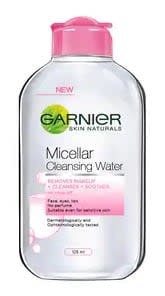 Being pregnant makes you more sensitive to a lot of things, even including alcohol and salicylic acid. Even though these two ingredients are common in a lot of beauty products, they're best avoided as they alter your hormonal balance during pregnancy.
But it doesn't mean you shouldn't use a cleanser at all, that's because there are safe ones available such as the Garnier Micellar Cleansing Water. It's light, free from alcohol, salicylic acid, and fragrance, and it's effective.
---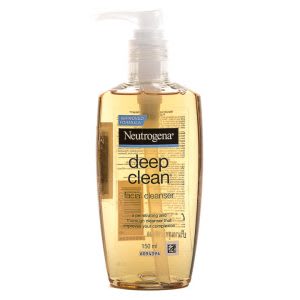 Neutrogena DEEP CLEAN Facial Cleanser
₱ 350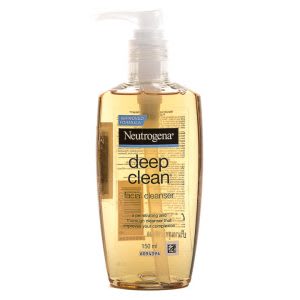 Having oily skin is never fun! Nobody wants to be a walking reflector. Good thing there's the Neutrogena Deep Clean Facial Cleanser. This product has hydroxy acid, which is an effective agent in removing dirt, oil, and makeup as it penetrates deep into your pores. With consistent use, you'll be making that oily skin experience into history.
---
FIRST AID BEAUTY Face Cleanser
₱ 536
Teenagers are always busy due to school, friends, and sports. And on top of that, they have to take care of their skin to enhance and preserve their beauty. With hands full, nothing can be a better cleanser than the First Aid Beauty Face Cleanser.
This product is super easy to use. You just need to dampen your face, dispense a coin-size portion into your hands, and then massage on your face. After a minute, rinse, and you're done. It uses botanical antioxidants, so it's light on your skin, keeping it fresh and clean – perfect after a long day of school or any activity.
---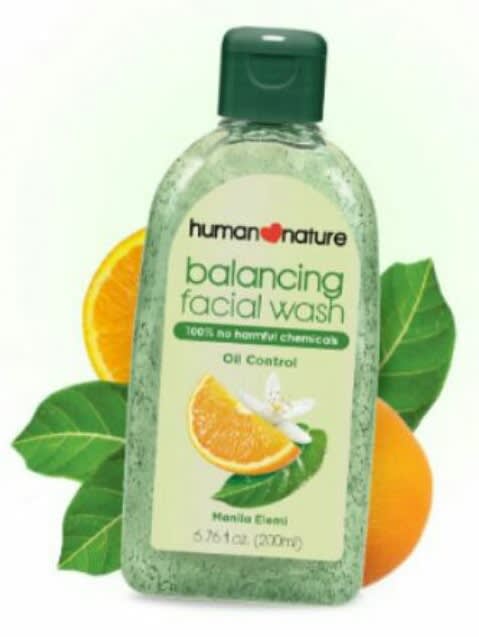 Human Nature Balancing Facial Wash
₱ 80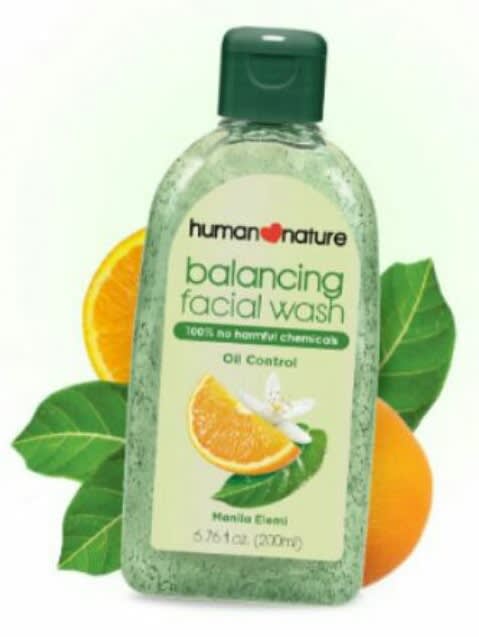 This product is the cheapest one on this list. However, it's powerful enough to take on individuals with combination skin - the Human Nature Balancing Facial Wash.
People with combination skin type often also have sensitive skin. Luckily, this facial cleanser is 98.45% natural and hypoallergenic. It removes oil and impurities without making your burst more sebum.
---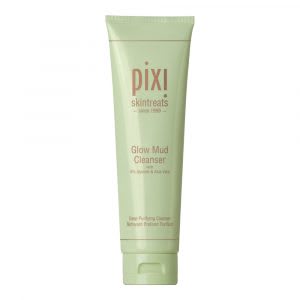 PIXI Glow Mud Cleanser
₱ 1290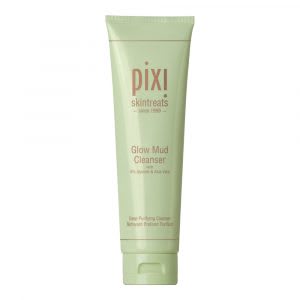 Sensitive skin has a tough time dealing with facial cleansers. However, with the PIXI Glow Mud Cleanser, you shouldn't fear anything.
This product is incredibly light. It doesn't even foam after applying it on your skin. It's gentle and uses avocado oil and aloe vera to clean and moisturize your face. With each use, your skin will become smoother and healthier.
---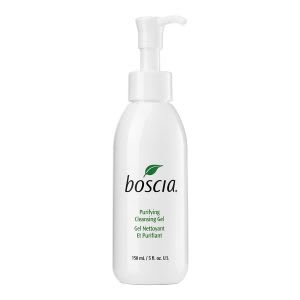 BOSCIA Purifying Cleansing Gel
₱ 2110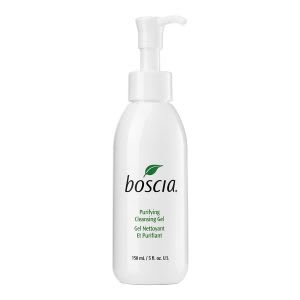 For people with normal skin, the best facial cleanser for you is the BOSCIA Purifying Cleansing Gel. It's a fuss-free cleanser that will keep your face fresh and healthy every day.
It effectively cleans your skin by removing impurities such as dirt, dead skin, and excess oil without stripping off its natural moisture. Plus, it also protects the skin from environmental toxins. You can use this product every day, twice a day, without fear of damaging your skin.
---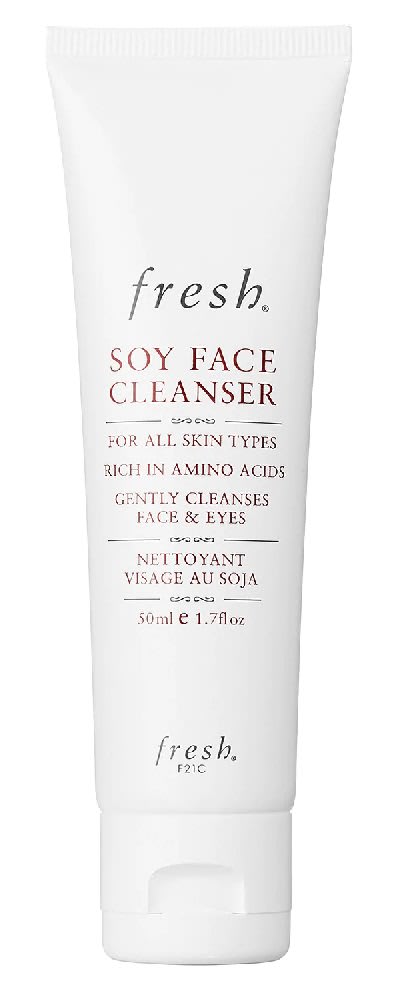 Fresh Soy Face Cleanser
₱ 910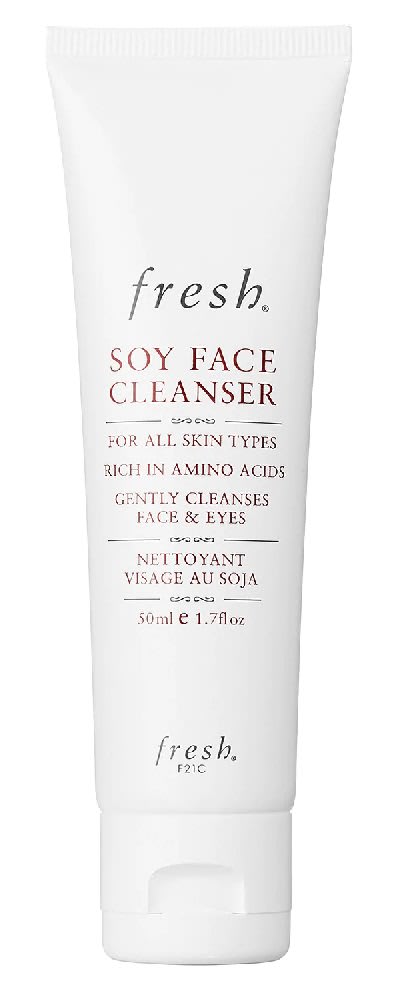 Women who are aging should choose cleansers that not only clean but nourish skin to restore its youth, and that's what the Fresh Soy Face Cleanser is all about. This product is packed with soy protein, cucumber extracts, borage seed oil and rosewater to calm, balance, refreshen, and rejuvenate your skin. With consistent use, this product alone can tighten your skin and make you a few years younger.
---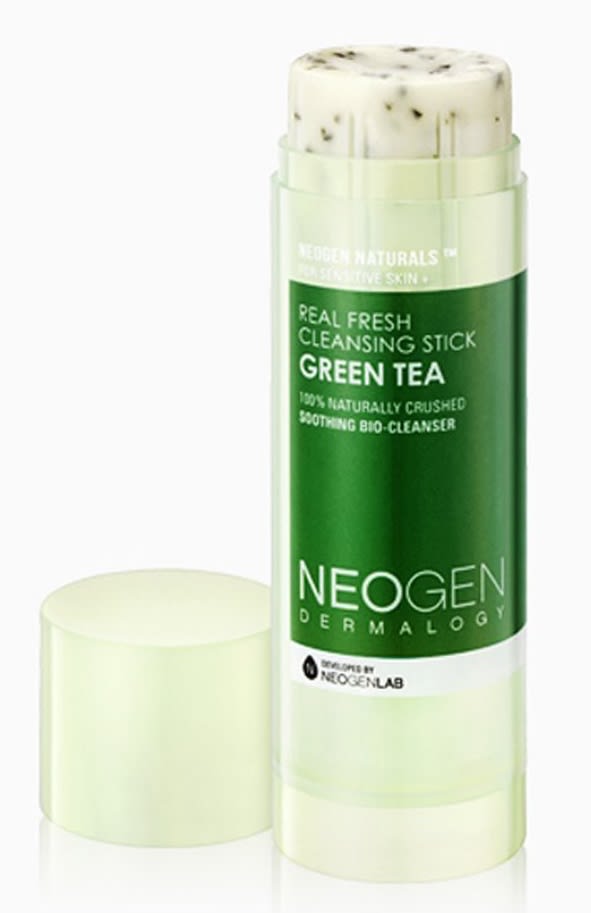 Neogen Real Fresh Green Tea Cleansing Stick
₱ 899.00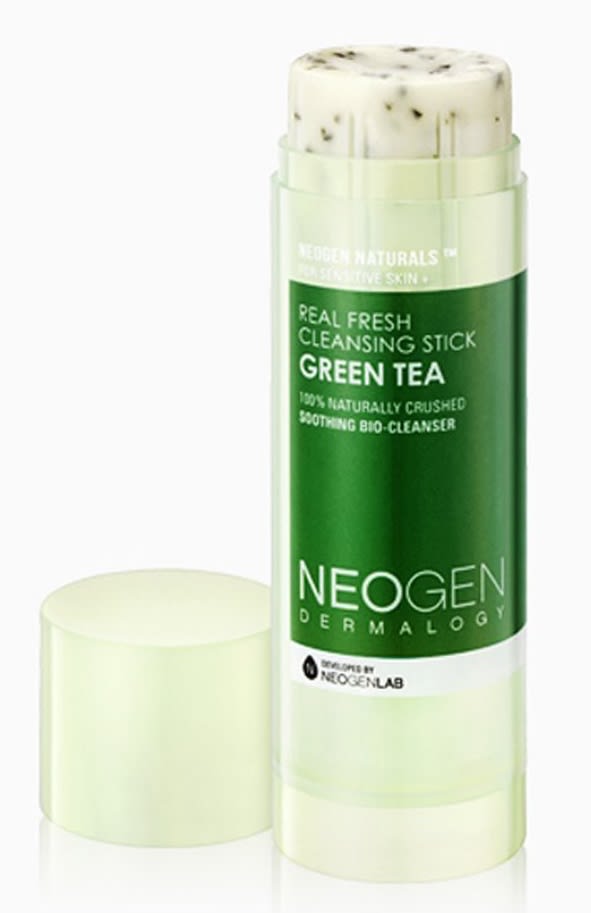 Last on our list is this unique Korean facial cleanser that comes in stick form, the Neogen Real Fresh Green Tea Cleansing Stick. It's the same as any cleanser when it comes to effectiveness. However, you don't have to get messy. After dampening your face, rub the stick to your T-zone and then massage it. The best thing about this product is that you can bring it with you conveniently.
---
How to Choose a Facial Cleanser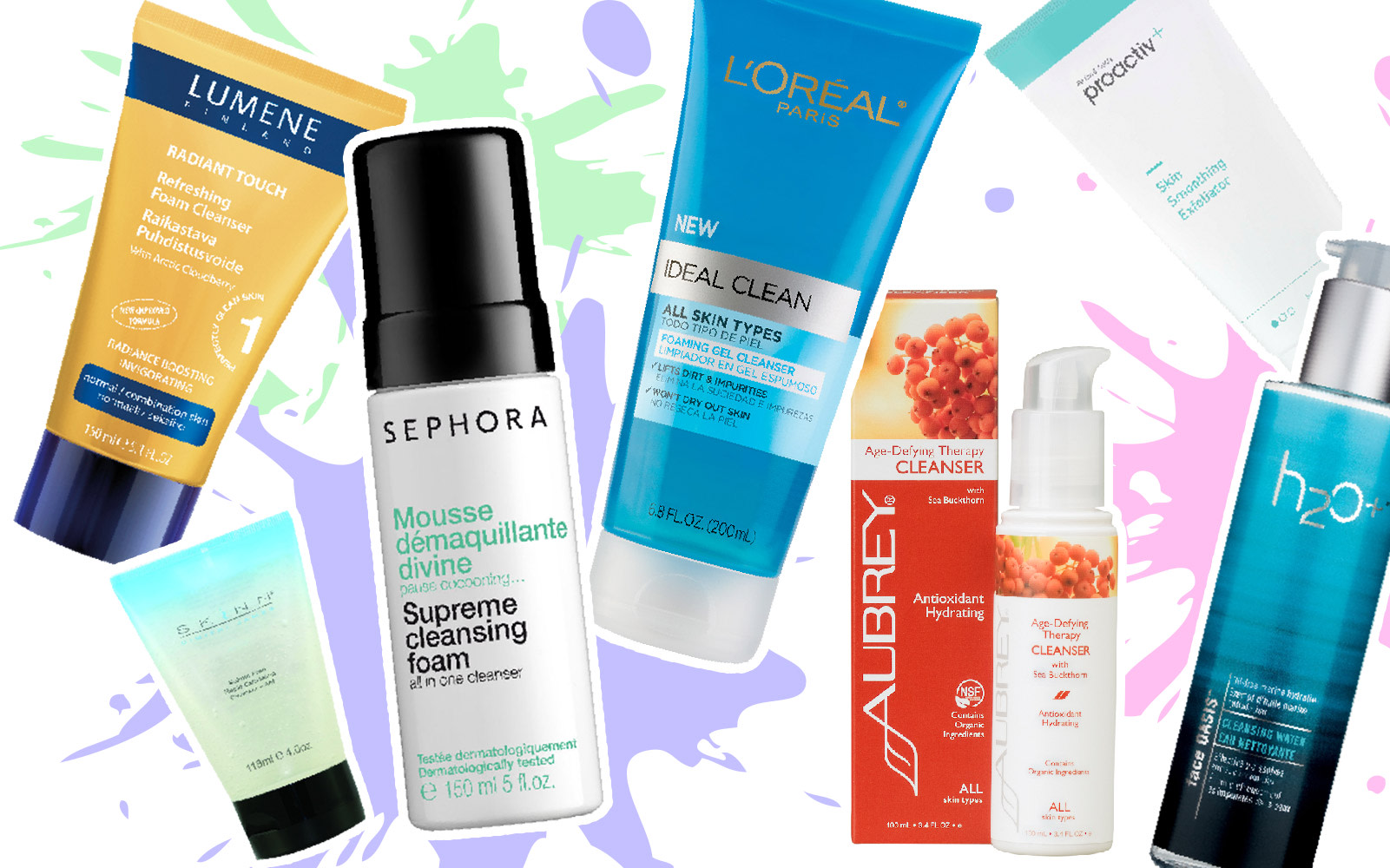 Cleaning your face with only water and bar soap is okay, but it's not going to bring you the results you long for. A good cleanser removes dirt, bacteria, sweat, and makeup to make sure your pores are free from blockage. And here's how you pick a good one that won't disappoint.
For People with Dry Skin
Cleansers are made to remove excess oil. However, people with dry skin won't be benefiting from that as it will make their skin even dryer and might cause flaking. If you have dry skin, go choose facial cleansers that are oil-based or heavy face creams with moisturizing ingredients.
For People with Oily Skin
For people with oily skin, on the other hand, you should avoid cleansers that are oil-based. As much as possible, opt for gel cleansers or purely water-based. They can be quite harsh for people with normal and dry skin as they penetrate deep in the skin to unclog your pores, but as long as you secrete sebum more than the average person, it should provide you more benefits.
For People with Sensitive Skin
Lastly, people with sensitive skin should opt for products without alcohol, salicylic acid, and fragrance. Go for natural or botanical-based products. They are more expensive than most facial cleansers, but they're gentle and won't cause redness after use.
Conclusion
Although your skin is tough and can manage to remove surface dirt with just water, it's not enough to keep it smooth and young-looking. Facial wash or cleansers are essential to make sure your skin is free from impurities. It keeps it healthy, fresh, and beautiful.
Disclaimer: The pricing shown is just a good indication of how much these products are worth. The prices could change based on the e-commerce promotions that are going on. If some of the products are not available, do email us at [email protected] Thank you!