When it comes to makeup, every experienced artist knows how imperative it is to choose the right foundation. It's a cosmetic that can improve your complexion, cover flaws, and even skin tones.
However, with today's technology, foundations have become more and more sophisticated. Some of these products now add extra features like sun protection, moisturization, and even act as an astringent. But don't worry as we've listed 10 of the best foundations available in the market with a dedicated subtitle to help you choose which one is for you.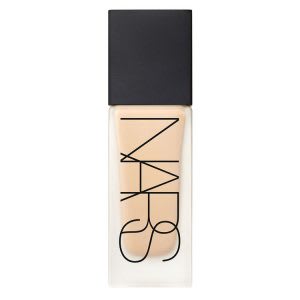 NARS All Day Luminous Weightless Foundation
₱ 1289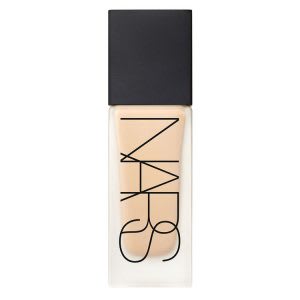 The first product on our list is for every woman who has acne scars and dark spots, the NARS All Day Luminous Weightless Foundation. This product is incredibly lightweight and long-lasting. Once applied, it stays on your face for up to 16 hours.
This foundation uses advanced and flexible polymers, which makes your skin naturally soft. And with consistent use, your skin will become lighter and smoother over time. Say goodbye to acne scars and be the best that you can be.
---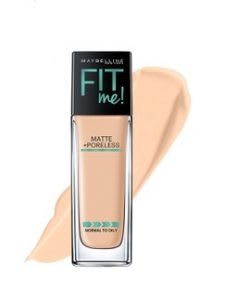 Maybelline Fit Me Matte + Poreless Liquid Foundation
₱ 275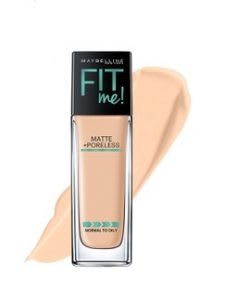 When you have oily and sensitive skin, finding the right foundation for you can be more than a headache. But luckily, the Maybelline Fit Me Matte + Poreless Liquid Foundation is here for you.
This long-lasting foundation is perfect for naturally shiny faces as the matte finish leaves you with a natural look. Maybelline Fit Me Matte + Poreless Liquid Foundation features micro-powder that effectively conceal your pores. Dermatology and allergy tests, it's also perfect for sensitive skin as it doesn't use heavy-metal and other potential irritants.
---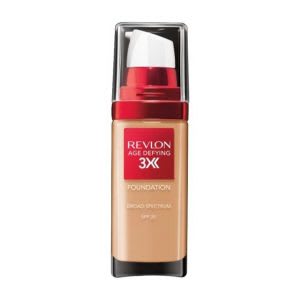 Revlon Age Defying 3x Foundation
₱ 1705.00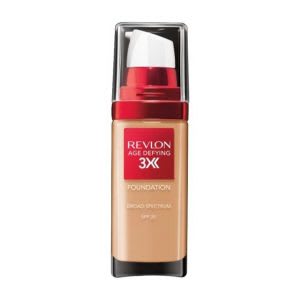 Aging skin is a challenge to conceal, but with the Revlon Age Defying 3x Foundation, it's a piece of cake. It has advance-skincare technology that firms, lifts, and hydrates your skin. Not only can it hide imperfections, but cure them with consistent use.
The only concern with this foundation is its price; it's the most expensive one on this list. However, it can work wonders for middle-aged women. With proper application, it can make you look ten years younger.
---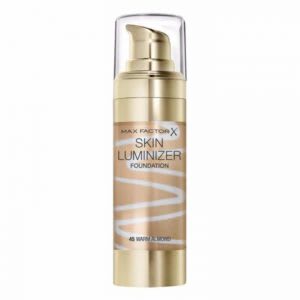 Max Factor Skin Luminizer Miracle
₱ 595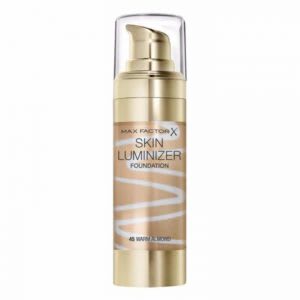 The next foundation on our list is the well-known Max Factor Skin Luminizer Miracle. This product is powered by light-reflecting particles that make your skin glow and moist. Moreover, it helps lighten your skin tone and rejuvenate it.
It has hydrators that keep your skin fresh and healthy throughout the entire day. This product is also super convenient to use, thanks to its pump dispenser. It's the perfect product for dull and dry skin.
---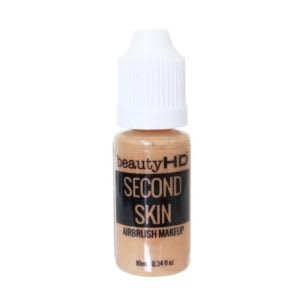 Beauty HD Second Skin
₱ 499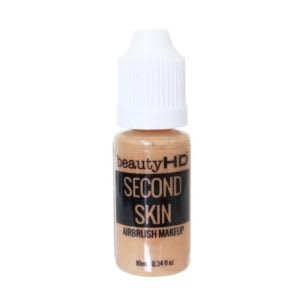 If you have an airbrush makeup kit, you'll have even better results with the Beauty HD Second Skin. This foundation works well with almost any type of skin. It covers anything as well, from dark spots and acne scars to birthmarks and even tattoos!
It's a water-based, hypo-allergenic foundation that's odor-free. You can wear this foundation for long hours, too. It provides one of the best outcomes on this list, but it does have one weakness – sweat. Since it is super water-based, sweating can potentially remove it. So as long as you're in a cool environment, everything should be fine for you. It's also easy to remove.
---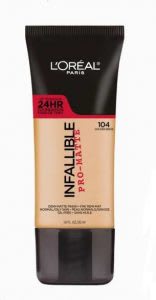 L'Oréal Paris Infallible Pro-Matte
₱ 499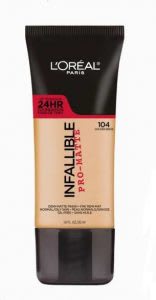 Having a Southeast Asian skin tone is quite a challenge by itself. Add the western mixture into the equation, and you'll have this morena-mestiza vibe. If you think that's what you have, the L'Oréal Paris Infallible Pro-Matte is your best choice.
With this product, you have ten shades to choose from. The foundation is exceptionally lightweight and a combination of oil and water base. Its effects will last an entire day, and it leaves you with a semi-matte finish that everyone will adore.
---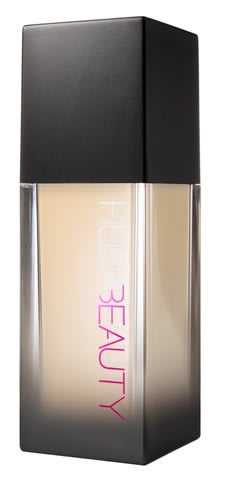 Huda Beauty #FauxFilter Foundation
₱ 80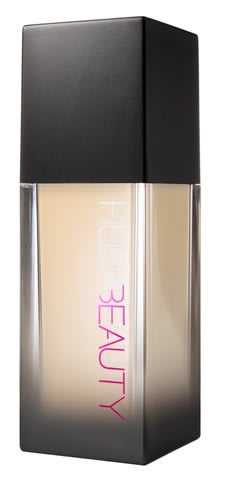 Next on our list is the most expensive product, the Huda Beauty #FauxFilter Foundation. But its price truly justifies its delivery. This foundation will make you look like a fine masterpiece, and it works well with all skin types, especially with combination skin.
It takes a bit of time to set as due to its pure powder that's packed with ultra-refined pigments. This product is a full-coverage liquid foundation that mimics an airbrush finish – but without the need for a kit. It's the top gun on this list and can cover every flaw you can throw at it.
---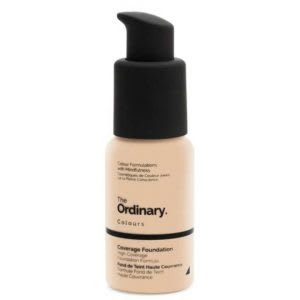 The Ordinary Coverage Foundation
₱ 595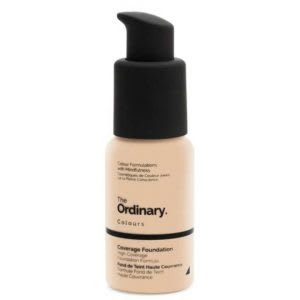 The Ordinary Coverage Foundation provides a semi-matte finish that looks great even on neutral or yellow undertone. Aside from that, it also helps you cover those fine lines and other imperfections. It is oil-free but at the same time, gives your skin a vibrant, slightly glossy glow. This product is the best choice for you if you're Chinese-Filipino.
---

SEPHORA COLLECTION Glow Perfection Foundation
₱ 29

If you have acidic or oily skin, which makes you more prone to acne breakouts, the SEPHORA COLLECTION Glow Perfection Foundation is a must-have for you. The last product on our list is purely water-based and has light ingredients to avoid irritating your skin.
It leaves your skin radiant and glowing. The only concern is that it only lasts for about ten hours. Nonetheless, it should be more than enough for typical occasions that won't need you to break a sweat.
---
---
How to Choose the Best Foundation for You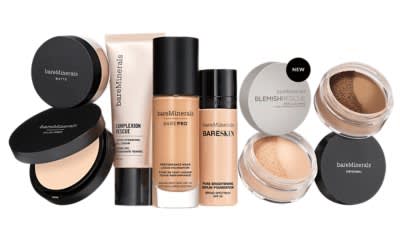 Getting the right foundation for you is not an easy task. It's not just about the shade you have to think about, it's also the texture, coverage, radiance level, and preference. Moreover, you also have to consider what your skin wants. But to make sure you'll have the best purhcase, here's a quick guide you need to read.
Water-Based and Oil-Based
For starters, the first thing you should consider when it comes to buying a foundation is its base. You have to pick the opposite of your skin type as a general rule of thumb. If you have dry skin, an oil-based foundation will help you out more. And if you have oily skin, a water-based foundation will balance things out. For combination skin, there are products on the list that use two bases, but you still have to be careful and choose which of the two you likely are.
Satin, Matte, and Dewy
Finishes is another thing you have to consider. If you're confused about what they are and what they represent, here's a simple explanation. Matte is a super base; it's flat and dry but is perfect for concealing imperfection. Dewy, on the other hand, is the opposite. It provides you this glossy shine but may show deep scars and fine lines. And a satin finish will give you the best of both worlds – a bit of matte and dewy. It provides a natural look but still capable of hiding flaws.
Shade
Last but not least is the shade. You must choose a shade that's only within your natural color. It should blend well with your body, too. You can go two levels higher or lower, but that's the maximum to avoid making your face pop out or look unnatural.
---
Conclusion
Foundations are essential when it comes to makeup. It's the cover of flaws. Choosing the right one for you will completely enhance your complexion and confidence as it alone can make your face better.
Disclaimer: The pricing shown is just a good indication of how much these products are worth. The prices could change based on the e-commerce promotions that are going on. If some of the products are not available, do email us at [email protected] Thank you!