There is nothing like a hot cup of your favourite coffee. While many like it instant, some like their coffee homemade. With this, you'll need a good coffee maker. You can have it black, creamy, or brewed. It's all up to you!
Let us help you decide which coffee machine is the right one for you.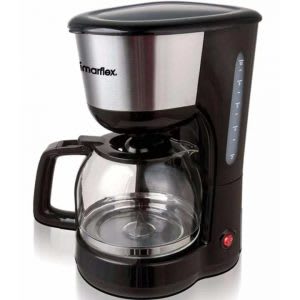 Imarflex ICM Coffee Maker
₱ 1489.00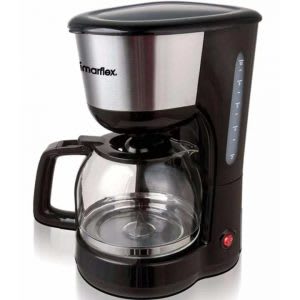 Mornings can be a little hectic for everybody. Perhaps, the Imarflex ICM coffee maker can help relieve some stress for you. Get your daily cup of goodness with just a single click. This easy to use machine lets you enjoy the rest of your morning routine without rushing too much. You can even make up to 10 cups in one brewing which is enough to serve all (or most) members of the house.
---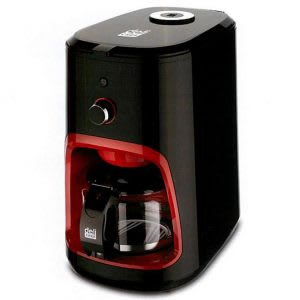 Delichef TGS-CM1061A-CB Coffee Maker
₱ 3890.00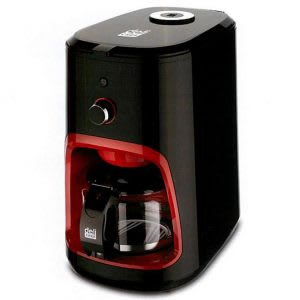 This Delichef coffee maker is a 2-in-1 appliance that has a built-in grinder perfect for grinding and brewing your new stock of coffee beans. You can either have your coffee coarse or fine by simply pressing on the grind selection button. The power is indeed, in your hands. Make good use of them to make fresh cups of coffee!
---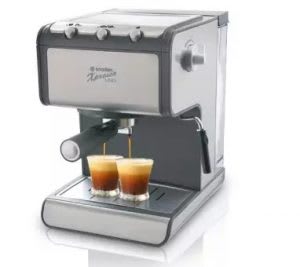 Imarflex IES-1000S Espresso Coffee Maker
₱ 12900.00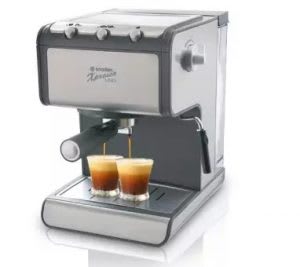 A bean to cup coffee machine is practically for making decadent espresso drinks. If you're fond of making one, the Imarflex IES-1000S is the one for you. It charms with its stylish and affordable price which is a cheaper option compared to other espresso makers.
Given its classy look, this coffee maker best compliments small-owned cafes and start-up coffee shop businesses. You can take up to 15 orders of cappuccino or espresso without spilling a drop of its goodness.
---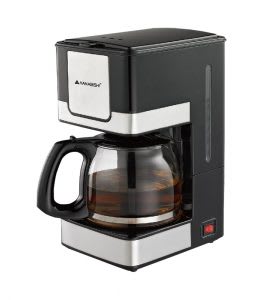 Hanabishi Coffee Maker HCM 25XB
₱ 3099.00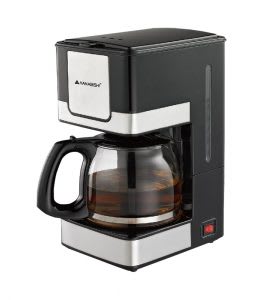 Many are starting to switch to coffee-pod machines because of its convenience. And if you're looking for one too, the Hanabishi HCM 25XB is an option for you. Pour an amount of roasted or instant coffee into the pod and wait for a few seconds to get it done.
Unlike other coffee-pod makers that use paper filters, this Hanabishi model has a permanent filter that only needs cleaning after use. It is indeed easy, cheap, and environmental-friendly.
---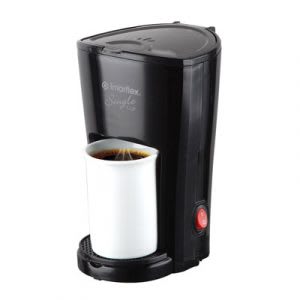 Imarflex ICM-100 Coffee Maker
₱ 700.00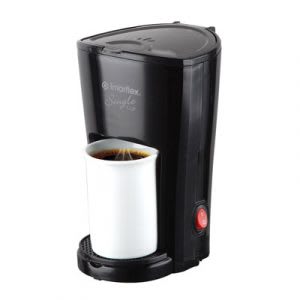 Having a busy schedule usually robs us of our own time. Instead of making coffee at home, which is more practical, we find ourselves running to the nearest cafe to get a regular cup. With this coffee machine, you wouldn't want to leave the house without a single cup.
The Imarflex ICM-100 is a single-cup coffee machine best used at home for those who are living in solitary. Let a simple click bring you a cupful of hot and delicate coffee.
---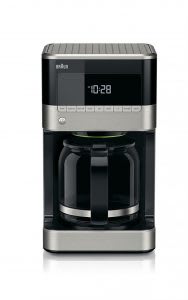 Braun PurAroma 7 KF 7120
₱ 8495.00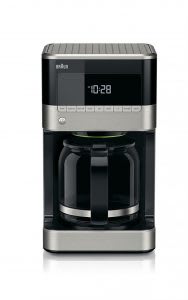 Coffee is important in every office kitchen. A cup won't do even for a small team of six. Perhaps, the Braun PurAroma can offer you and your officemates a coffee fix to last you the whole day.

This box-type coffee machine can serve up to 12 cups which keeps the coffee staying warm with its advanced aroma pot feature. You may also program the machine to adjust coffee strength using the different settings available.
---
Disclaimer: The pricing shown is just a good indication of how much these products are worth. The prices could change based on the e-commerce promotions that are going on. If some of the products are not available, do email us at [email protected] Thank you!