In this day and age, everything is fast-paced. Thanks to modern technology, we can do all our house-cleaning chores quicker without compromising cleanliness. And that's all thanks to trusty vacuum cleaners! A vacuum is a worthwhile investment and if you're planning on getting one, here's a list of the top 10 vacuums to suck away that dirt!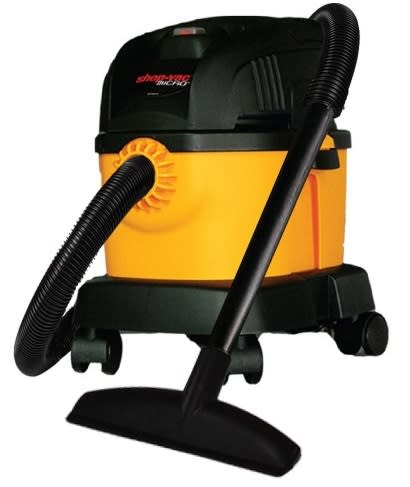 Check Shopvac 202-05 Micro price below:
This Shopvac 202-05 Micro is one of the highest rated and most popular vacuums on Lazada and with good reason! For less than ₱3,000.00, Shopvac impresses us with a four-liter tank and 1100W suction power.
With a powerful suction, this vacuum is suitable for cleaning cars, carpet, sofas, and all types of floors. It can even pick up nails and screws! What makes it even more impressive is its wet vacuuming feature. If you're looking to get the most value out of your money, this is the best pick!
---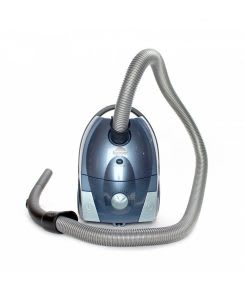 Check Kyowa KW 6008 Vacuum Cleaner price below:
Aside from their rechargeable lanterns and kitchen devices, Kyowa also sells effective tools for every household to maintain a tidy home. This KW 6008 vacuum cleaner is one of them, and it boasts a high suction power with low noise design.
The 3-filter system ensures even the littlest nooks and crannies of your house are dust-free. Cleaning stairways using this vacuum is easy because of its 360-degree rotation.
---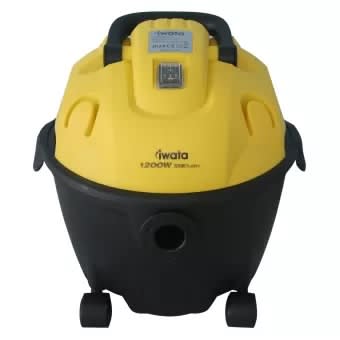 Check Iwata CM13-WDV price below:
Anything is possible with this Iwata CM13-WDV vacuum cleaner. It's all about power and ease of control with this vacuum. With a suction power of 1200W, stubborn dirt particles and be removed easily. It even includes a special floor brush attachment with a wide opening that's ideal for sucking in animal hair. For those of you with pets that shed a lot, this one's definitely for you.
---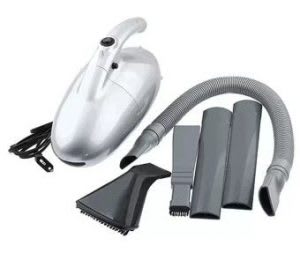 Check SNS JK-8 price below:
Back pain got you down? Not to worry! This SNS vacuum cleaner is so lightweight; it won't put any strain on your back. It also has a complete set of accessories such as brushes, a floor kit, and a detachable shoulder strap. Do your chores more comfortably than ever with its eight-meter cord! On top of that, a vertical stand is also included, allowing you to store this vacuum away neatly.
---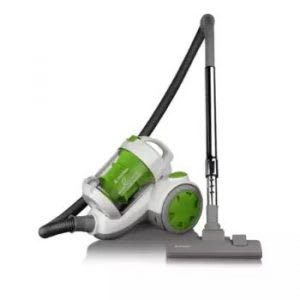 Check Imarflex IV-1500B Multi-Cyclone price below:
This vacuum cleaner knows the struggle of every housekeeper in charge of a spacious home. Using the Multi-Cyclone vacuum cleaner, you can get the job done from start to finish without breaking a sweat. It features a power cord that adjusts with a color indicator and automatically returns to its housing in one click.
After the tedious work, you can easily clean up the vacuum by simply pushing a button to release the load of dirt it collected. Wash the top filter with water and wipe up the cyclone bin with a clean sheet then you're all good to rest!
---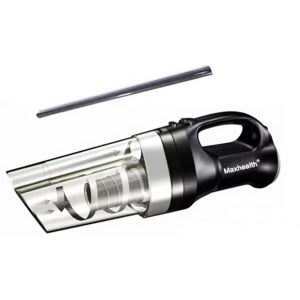 Check Maxhealth Vacuum Cleaner price below:
Your on-the-go lifestyle would very much go along with Maxwell's handheld cleaner. Today, handheld cleaners are more preferred than the heady drum vacuums mainly because of its portable design. Additionally, this vacuum is installed with a cyclone filter that traps dust particles and dust mites. It is your best choice for quick and simple cleaning at work or your home office.
---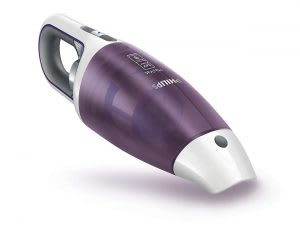 Check Philips FC6145 MiniVac price below:
Philips' portable cleaner is something you would want to invest on, more so if your family and friends are prone to surprise visits. It's a small and lightweight tool that's best for quickly cleaning furniture and curtains. You'll soon find your humble home to be a cleaner space for entertaining guests.
As it's also a handheld vacuum, making it suitable for cleaning your car. Plus, it comes with a car plug for added convenience. Cleaning the narrow spaces in your vehicle is made easier with this vacuum.
---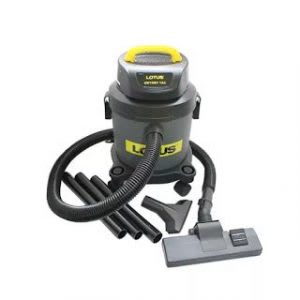 Check Lotus LT1828P price below:
The Lotus vacuum is a common brand in many Filipino households. Here's another Lotus product to add to the lot, the Lotus LT1828P. Ideal for cleaning wide spaces, this cleaner easily sucks unwanted and deep-seated dirt in the spaces between hardwood panels. The powerful suction of up to 1100 watts can gather the tiniest particles, leaving a spotless and pristine floor.
Besides that, it comes with different cleaning accessories that are perfect for vacuuming carpets and other types of flooring. Considering it's primarily used for long and heavy cleaning, this heavy-duty vacuum cleaner can collect up to 10 liters of dirt! It's also equipped with swiveling casters – experience easy movement while cleaning.
---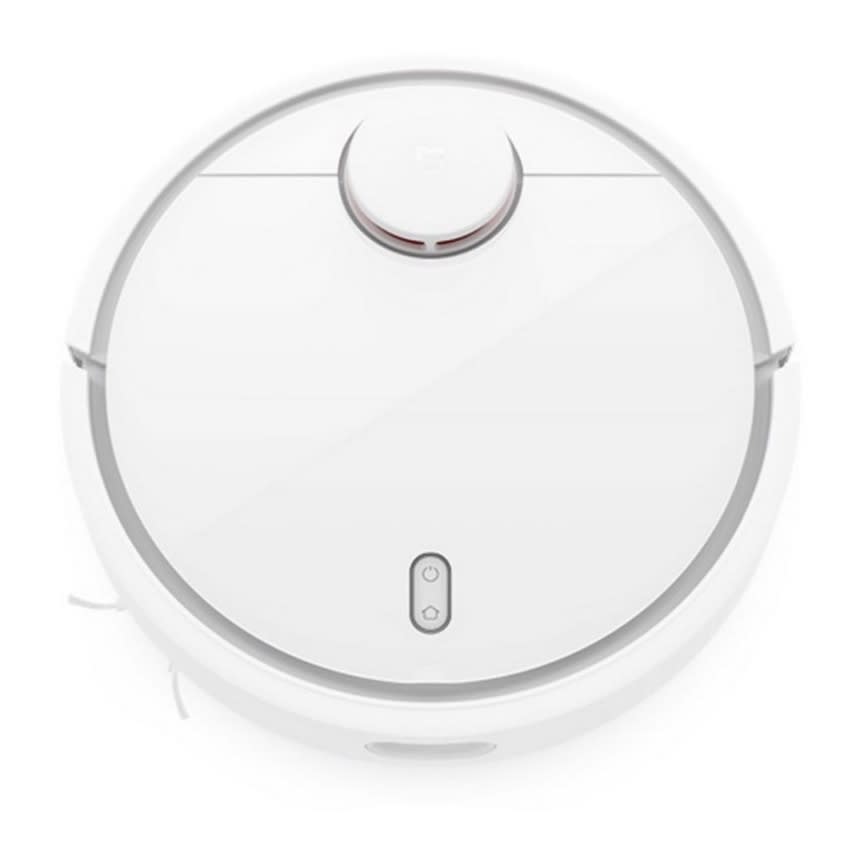 Check Xiaomi Mi Robot Vacuum price below:
It's time to ditch traditional cleaning methods and get with the future – robot vacuum cleaners. These efficient robot vacuums do all the work for you! The Xiaomi Mi Robot Vacuum has a smart technology feature which allows it to work its way through different furniture and household objects without getting trapped.
It works on carpets and hardwood floors because of its universal wheel. When the battery is low, this robot even automatically returns to its charging dock, so you have absolutely nothing to do but enjoy it do its work! The only downside to this high-tech cleaner is that it's expensive, but rest assured that it's a worthy investment.
---

Check Xiaomi Roidmi F8 price below:
Last on our list is for people who want to use their vacuum cleaners on the ceiling, the Xiaomi Roidmi F8. Although it's quite an expensive machine, it does provide incredible comfort on your wrist, and it only weighs around two kilograms.
It comes with a couple of accessories that will come in super handy when it comes to cleaning the floor, furniture, and car. To make things even better, it's wireless. A single charge provides you an hour of usage, which is more than enough for an entire day of vacuuming.
---
---
How to Choose a Vacuum Cleaner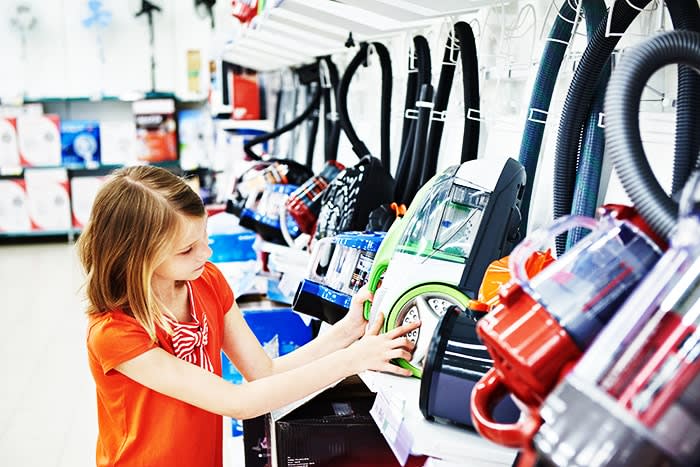 Vacuum cleaners come in all shapes and sizes – not to mention the brands, too. Buying one for the household isn't an easy job. However, it can be very rewarding when you pick the right one for you. And to do that, you need to read this guide and consider a few factors to make sure you'll get the best purchase.
Main Purpose
The first thing you should think about when buying a vacuum cleaner is the reason why you want one in the first place. Knowing so will help you choose what type of vacuum suits you best. If you need it to clean your car, a handheld wireless vacuum cleaner is ideal for you. But if you need to vacuum carpets or huge areas quickly, wet and dry vacuums or with powerful suctions with the right accessories will come in handy.
Dirt Capacity or Size
Vacuum cleaners have different dust bag sizes. There are some that can store more dirt while some not so much (mostly to maintain its lightweight feature). As a rule of thumb, bigger capacity means bigger size and heavier weight. If you need agility over suction power and heavy-duty cleaning sessions, just go for a smaller machine. But if you have a big house and prefer to dedicate an entire day for general cleaning, a bigger one is a much better choice.
Suction Power
Finally, the last thing you need to think about is the suction power. Each machine has its own strength. But you can easily gauge that by checking on its wattage consumption. If you need a vacuum for carpets, you should go for 1,000 watts or higher. Higher suction power doesn't always mean a more expensive machine. However, it does mean that you'll be getting a higher electricity bill.
---
Conclusion
With dust being a common problem in the country due to too many cars on the streets, your house can be clean to dirty in a matter of days. It can be annoying and even stressful to sweep the floor and manually use a rag to clean the furniture twice or even thrice a week. The best solution is to have a vacuum cleaner. What takes an hour will just take a few minutes if you have one.