Turn your home into a comfortable living space with the right amount of light to increase exposure. Elevate your senses with well-placed table lamps on side tables or in the darker corners of your home. Table lamps are capable of intensifying and accentuating desired elements in specific rooms. So let the brightness shine with these specially selected table lamps for you!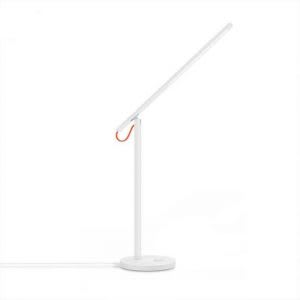 Keep your working table well lit with this pleasant table lamp. It is flicker-free with four different lighting options to accompany you while you study into late night. You can even adjust the brightness and colour contrast according to your working need.
The minimalistic design of the table lamp is durable and ideal for long-term usage. You won't have to worry about the increase in heat dissipation too.
---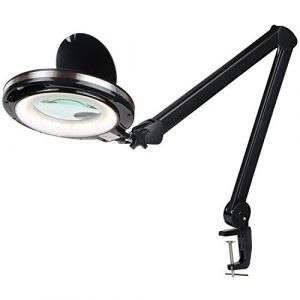 Working with minute details could prove to be challenging. But with the right light choice, it is possible to effortlessly work long hours without straining your sight.
This clamp lamp can be placed on your table, storyboard mount and even on a tailoring machine. It has an easily adjustable temperature function and brightness can be varied to accommodate your creative needs. All in all, this lamp is an energy efficient device suitable for your artistic pursuits!
---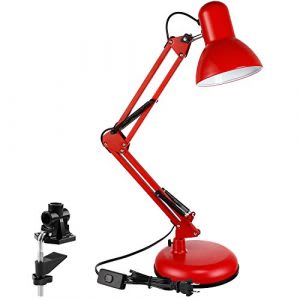 Do you constantly find yourself immersed in a book or Kindle only to suffer a reading hangover later? With this desk lamp, you can now entertain yourself with words for long hours without worrying about the side effects of eye-strain.
The flexible swing arm of this lamp allows you to adjust the lighting to your preference. It takes up minimal space with its slim design and is versatile enough to be mounted on any wide or narrow surface.
---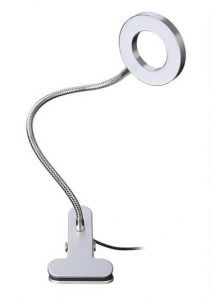 Oh, the agony of having to match the perfect make-up to your skin tone! What seems like an easy task could certainly turn tricky without proper lighting.
This make-up LED table lamp features two light colours to render complete clarity. The guide plate enhances your surroundings and ensures that you don't miss any spots. With a 360 degrees metal arm, you will be able to adjust the light in any angle that you desire. Let this dainty lamp help you to look spectacular!
---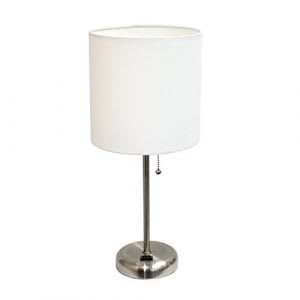 Turn your bedroom into a serene haven to escape long and weary work days! This brushed steel table lamp has an off-white fabric shade to cast a warm glow into your room - perfect to create a cosy ambience. Enjoy late night conversations with your spouse or relax and sit back to listen to music in this romantic atmosphere!
---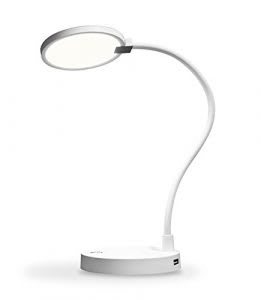 Exercise full lighting coverage when you use this LED desk lamp. It can be conveniently placed on your study or work table. With the dimmable option, customise the lighting and enjoy brightness according to your desired level.
Vision friendly, it does not cause excessive glare which can hurt your eyesight. This smart light also has 2 USB ports to make it easy to recharge your phone or electrical gadgets.
---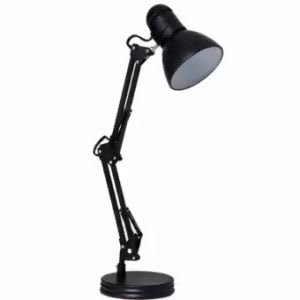 Often, we can face eye irritation when we work on our laptop late into the night. If this is the case, use a bright and suitable light to brighten your surroundings and avoid unwanted stress. This lamp is adjustable and can be bended to direct the light anywhere that you want. It is also easy to store away, making sure it will not take up too much space on your desk.
---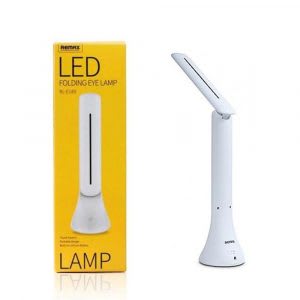 Avoid eye fatigue with a table lamp that guarantees eye care. The protection technology of this lamp diffuses direct light and averts glare to prevent headaches. It is also non-stroboscopic and free from ultraviolet rays.
Highly efficient and energy saving, it supports a bright and conducive environment for you and your family. It is also perfect for the elderly as this multifunctional light allows them to stay up late comfortably.
---
Disclaimer: The pricing shown is just a good indication of how much these products are worth. The prices could change based on the e-commerce promotions that are going on. If some of the products are not available, do email us at [email protected] Thank you!