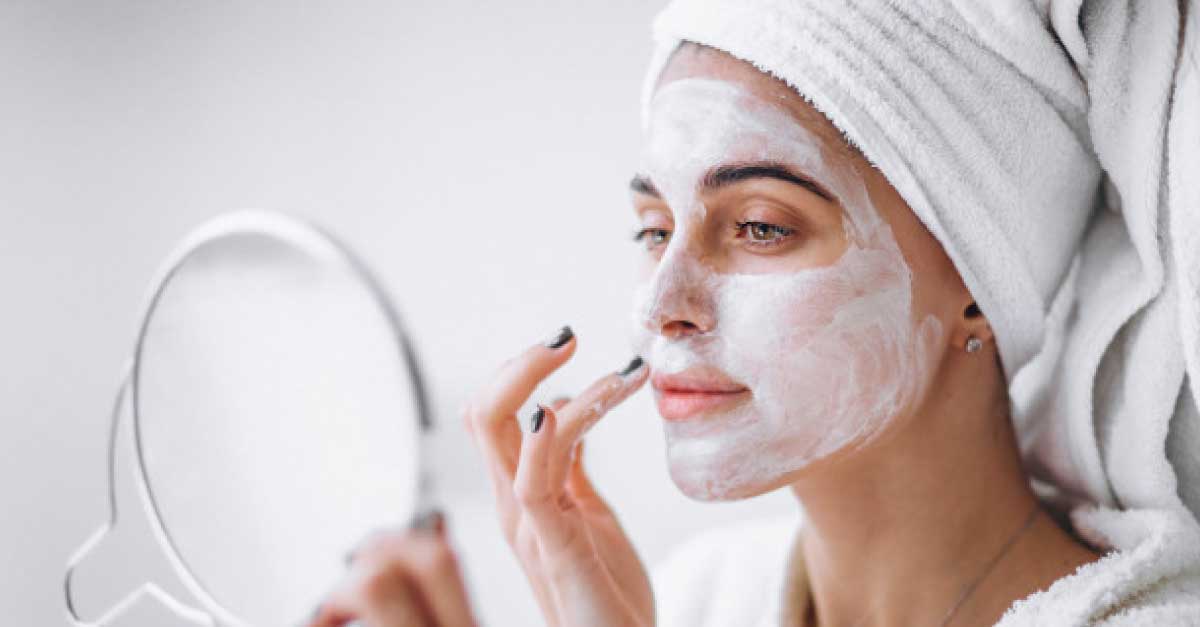 Skincare routines are a subjective and personal matter. There is honestly no right and wrong. In fact, if your methods or steps are unheard of yet they work like magic on you, you might have created a new trend or technique that's possibly game-changing!
Regardless of the nitty gritty of things, here are some of the best skincare products you might want to consider incorporating into your regimen: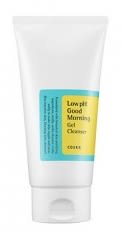 Cleansing is the primary step in every skincare routine. Unfortunately, more often than not, this step is taken lightly as there seems to be a preconceived notion that most cleansers work just the same - to strip dirt off your skin! However, should more consideration be placed into selecting the right cleanser for your skin type, you might be surprised at how your choices would work with more efficacy to target specific concerns.
For those struggling with acne, the Cosrx Low pH Good Morning Cleanser is enriched with Tea Tree Oil to not just leave a refreshing feel upon washing, but to also treat acne. It lives up to its name as a "Good Morning Cleanser" as it wakes skin up, and has a low pH level of 5 to ensure that your skin is not stripped of its natural oils.
---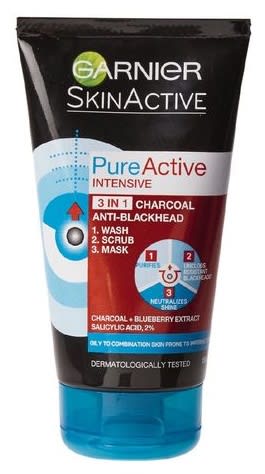 Charcoal is a super ingredient to opt for thanks to its ability in drawing out all the nasty gunk from your pores. Flexibly choose to slather this product on as a cleanser, exfoliator, or even a mask. This face wash may be mild but it tackles acne pretty well due to the Salicylic Acid content found in it.
---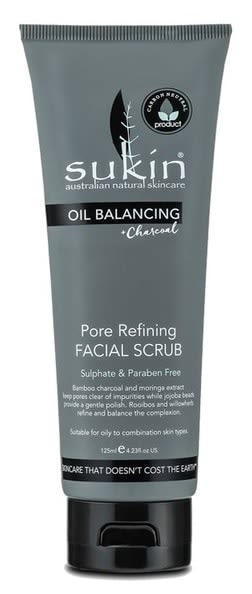 Popularly known for their eco-friendly products, Sukin believes in "skincare that doesn't cost the earth". Instead, this brand uses natural ingredients to attain the best skin. For one, this Pore Refining Facial Scrub is powered by charcoal to work as a gentle exfoliator to lift dirt off the skin, purify it and leave it guarded against breakouts. It is also packed full with vitamins, enzymes, coconut oil, moringa extract, rooibos tea and willowherb.
---

Hailing from New Zealand itself, this mist toner has a potent antioxidant-rich formula to deliver goodness and hydration to your skin in a spritz. The key ingredients in this product are the wholesomeness of Rosehip Oil and Kakuda Plum - two ingredients loaded with Vitamins A and C respectively. Spray some on at the last step of your makeup routine for a healthy glow!
---
Hormonal acne AKA adult acne is an issue commonly faced by women. This kind of acne usually calls for professional prescription, but there are over-the-counter alternatives that can be helpful to keep them calm, if not to totally banish it.
Among the options are Pixi's Glow Tonic which has acquired a cult following since its release. Formulated with 5% Glycolic Acid, this toner gently exfoliates dead skin away to help your skin to naturally glow. Although efficient, its hypoallergenic formula ensures that it is mild and suitable even for sensitive skin types.
---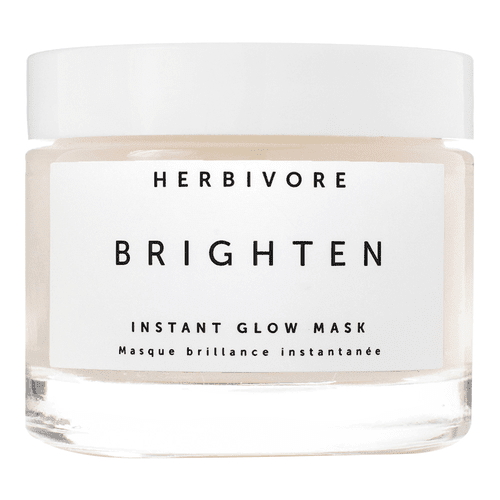 Has your skin been going through a rough patch? Perhaps it's time you pamper yourself with Herbivore Botanicals' Brighten Instant Glow Mask. Among the notable ingredients found in this mask is pineapple enzyme, which works as a natural alpha hydroxy acid (AHA) - otherwise known as Glycolic Acid. Especially helpful to result in that lit-from-within glow, your complexion will be brightened in no time!
---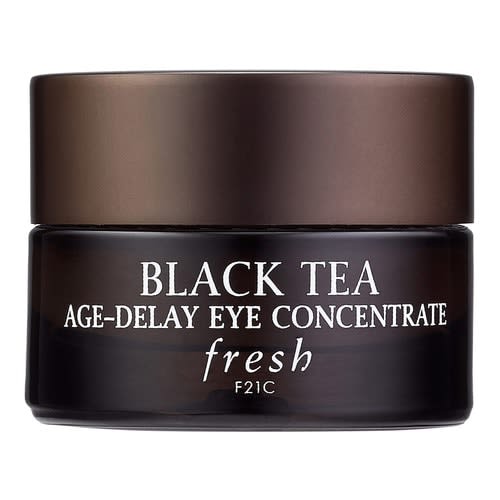 While we can't defy the laws of aging, at least for skin care, there are steps that we can take to delay it. This anti-aging eye cream by Fresh is formulated with a list of antioxidant-packed ingredients such as Black Tea, Blackberry Leaf Extract, Lychee Seed Extract and Noni Fruit Juice. Apart from its cooling effect, it works to reduce the appearance of dark circles and puffiness almost instantly!
---
Moisturisers may commonly be adequate, but if they are not, serums are like the moisture expressway for the skin. Due to its high permeability, our skin drinks serum like water - this explains its efficacy in comparison to regular moisturisers.
If you're looking to add this step to your regime, Skin Inc produces a whole gamut of serums in which the Vitamin C variety is particularly amazing for dull and acne-prone skin. Highly concentrated, it is packed with Vitamins C, B6, and E to help brighten, regulate sebum production and nourish the skin!
---

Let's be real. The only lines we need are tan lines. Not wrinkly ones.
This miracle jar is the solution to reduce disgraceful, ugly lines. Retinol and advanced peptides found in this serum doesn't just work to blur your fine lines and wrinkles, but to firm your skin for a taut and youthful appearance. Additionally, your skin will also remain supple and blemish-free thanks to its hyaluronic acid and salicylic acid content.
---

Essence is the thicker sister of toner, created to be applied a step prior to moisturising as a primer for your moisturiser. A fun fact: essences are also the heart of every Korean's skincare routine and they are a skincare category invented in Korea itself. They generally also have a higher dose of active ingredients as compared to toners.
Laneige's Water Bank Essence is formulated with 6 essential minerals (zinc, manganese, magnesium, sodium, calcium, and potassium) that deliberately deliver and retain moisture in your skin. The results? Smoother, more hydrated skin.
---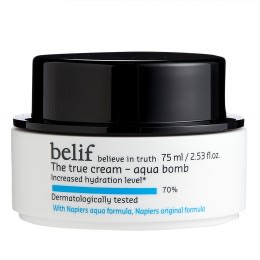 If you have dry, oily or sensitive skin, Belif's The True Cream Aqua Bomb delivers an explosion of hydration upon application. It has been repeatedly claimed to be a holy grail product - strong enough to save your dehydrated skin yet mild enough to keep your sensitive skin calm and supple. Incredibly lightweight and oil-free too!
---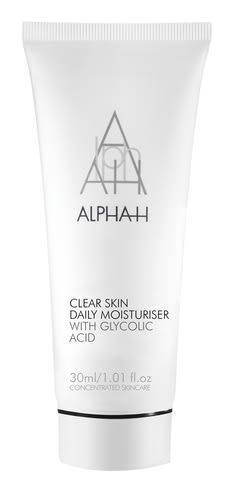 Searching for a good daily moisturizer that's within the affordable range? Try Alpha H's Clear Skin Daily Moisturizer that's lightweight yet capable enough to help you combat your acne issues. This cream features 10% Glycolic Acid - a super ingredient that's often used to treat scarring, skin discoloration, and signs of aging! It also contains Aloe Vera, Tea Tree, Green Tea, and Eucalyptus, which are all known to have high antibacterial properties to ward off any breakouts and blemishes.
---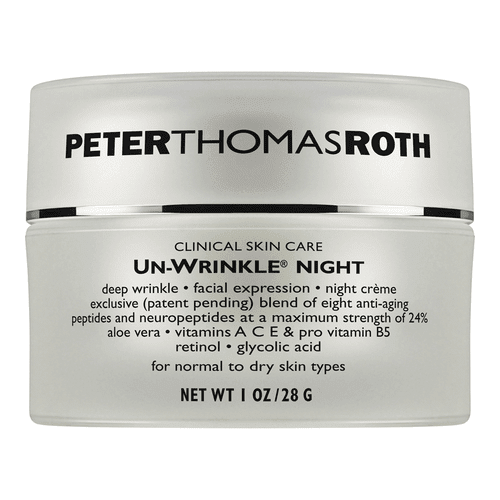 Although Peter Thomas Roth's Un-wrinkle Night Cream contains ingredients that are primarily targeted at aging skin, however, as the old saying goes, "prevention is better than cure". If you're in your 20s, it's about time you start considering incorporating anti-aging products in your regime. Collagen is especially helpful to boost skin elasticity, and retinol and glycolic acid work to keep your skin looking youthful.
---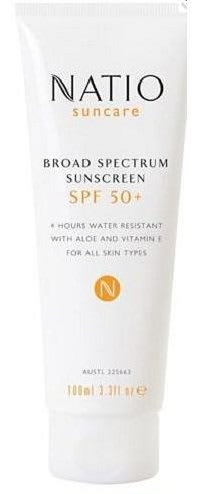 Typically applied as the last step in a skincare regime, sunscreens play a huge role in preventing premature aging. Most sunscreens comes out in a thick, white dollop that can occasionally leave a gross, sticky feeling after applying it. Worse still, some even leave a ghostly white cast on the face.
But the good news is that the Broad Spectrum Sunscreen by Natio is neither sticky nor does it leave a white cast on your skin upon application. It even has the ability to resist water for up to 4 hours, making it ideal for swimmers.
---
Disclaimer: The pricing shown is just a good indication of how much these products are worth. The prices could change based on the e-commerce promotions that are going on. If some of the products are not available, do email us at [email protected] Thank you!