Sometimes, our natural enemies that appear on our faces become our concerns and worries. We try to look for the best solutions to solve our problems — the good thing is we have face serums that can ultimately help you bid farewell to your natural skin enemies!
If you're wondering which face serums work like a magic potion to your skin, we have created a list of the best face serums in New Zealand that you might want to try!
10 Best Face Serums in New Zealand 2023 | Top Reviews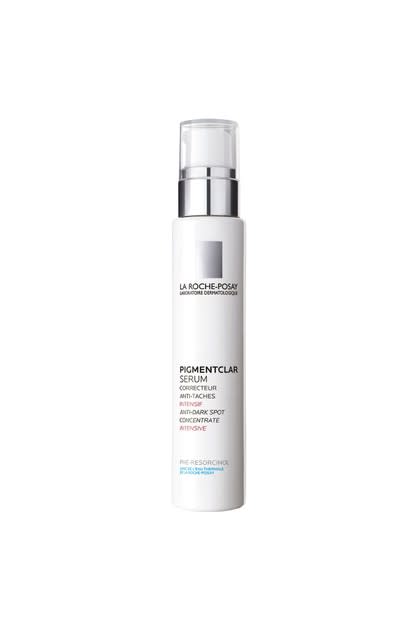 Check La Roche-Posay Pigmentclar Anti-Pigmentation Serum price below:
add_circle
Anti-dark spot
remove_circle
With mild fragrance
Why It's Our Top Pick
It's indeed a powerful dark spot-correcting serum for the face and neckline; the La Roche-Posay Pigmentclar Serum delicately fades dark spots and unevenness in just eight weeks.
Product Overview 
This face and neckline face serum provides long-lasting efficacy; it offers intense and effective results as you'll see how your skin complexion looks more unified, fresh, and luminous. 
Key Ingredients
This serum, which contains a lot of LHA, gently exfoliates the skin to swiftly even out the complexion—the fluid, moisturizing, and light texture aids in absorbing active ingredients.
Effectiveness
With a light and moisturizing texture, this face serum absorbs quickly into the skin upon application — plus, it doesn't feel greasy. Additionally, it targets the size of your pores as it helps them to shrink clearly, and, generally, makes your skin appear lighter and more even.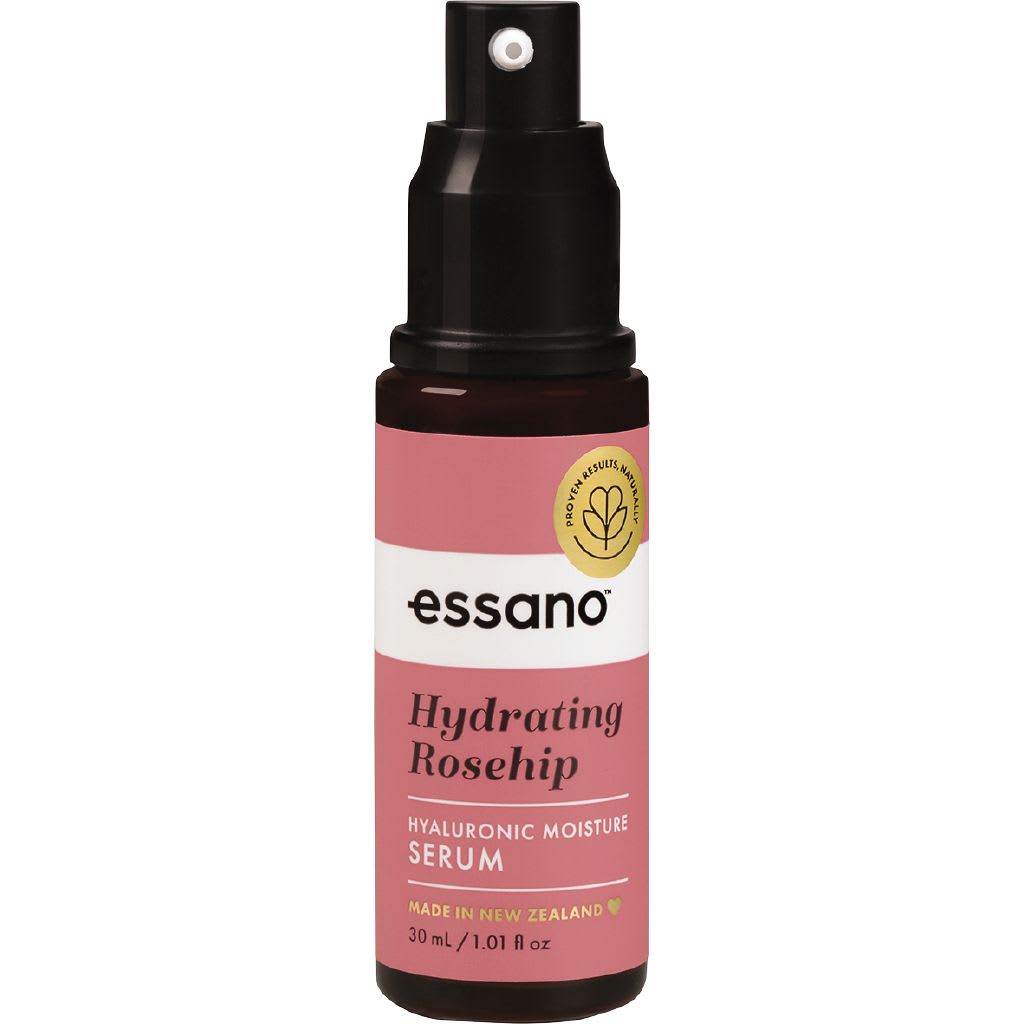 Check Essano Rosehip Face Serum price below:
add_circle
Improve firmness and elasticity
add_circle
Lightweight texture
add_circle
Cheaper than other expensive face serum products
Product Overview 
A luxurious experience doesn't always mean you'll have to break the bank — this affordable face serum gives you a luxurious feeling that sinks into your skin!
Key Ingredients
To increase hydration, this face serum includes a mixture of Rosehip Oil, PENTAVITIN, and four distinct size molecules of hyaluronic acid — making your dull and dry skin look more moisturized, smoother, and luminous with regular application.
Effectiveness
Fret no more, as this face serum can deliver deep hydration for up to 72 hours, surely targeting dry skin — improving any skin condition. With its magical ingredients, this face serum helps strengthens the skin's moisture barrier while smoothing out the skin.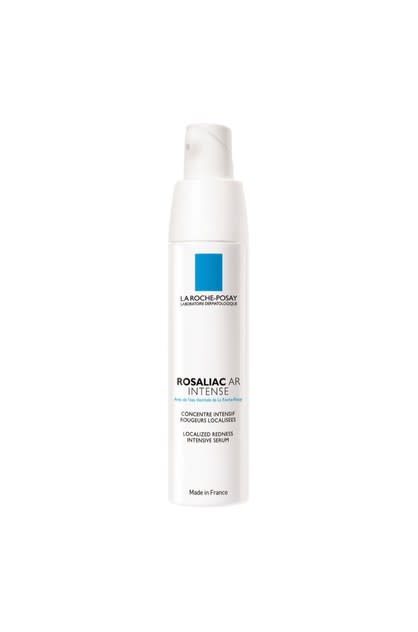 Check La Roche Posay Rosaliac AR Intense Anti-Redness Serum price below:
add_circle
Dermatologically tested for sensitive skin
add_circle
It can be worn under makeup
add_circle
Fragrance-free
Product Overview 
People dealing with acne-prone skin have surely experienced redness all over the face. The good thing is redness can now be prevented with this anti-redness face serum from La Roche Posay!
Key Ingredients
A simple formula with three anti-contamination valves in airtight packaging keeps the face serum fresh. It is fortified with the potent natural extract ambophenol, calming neurosensine, and light reflectors.
Effectiveness
This honey-coloured serum absorbs into the skin very rapidly and leaves no traces behind. It has a smooth, gel-like consistency. With regular use, you can already see a difference in your skin's texture. It lessens the redness in your face and makes your pores seem substantially smaller.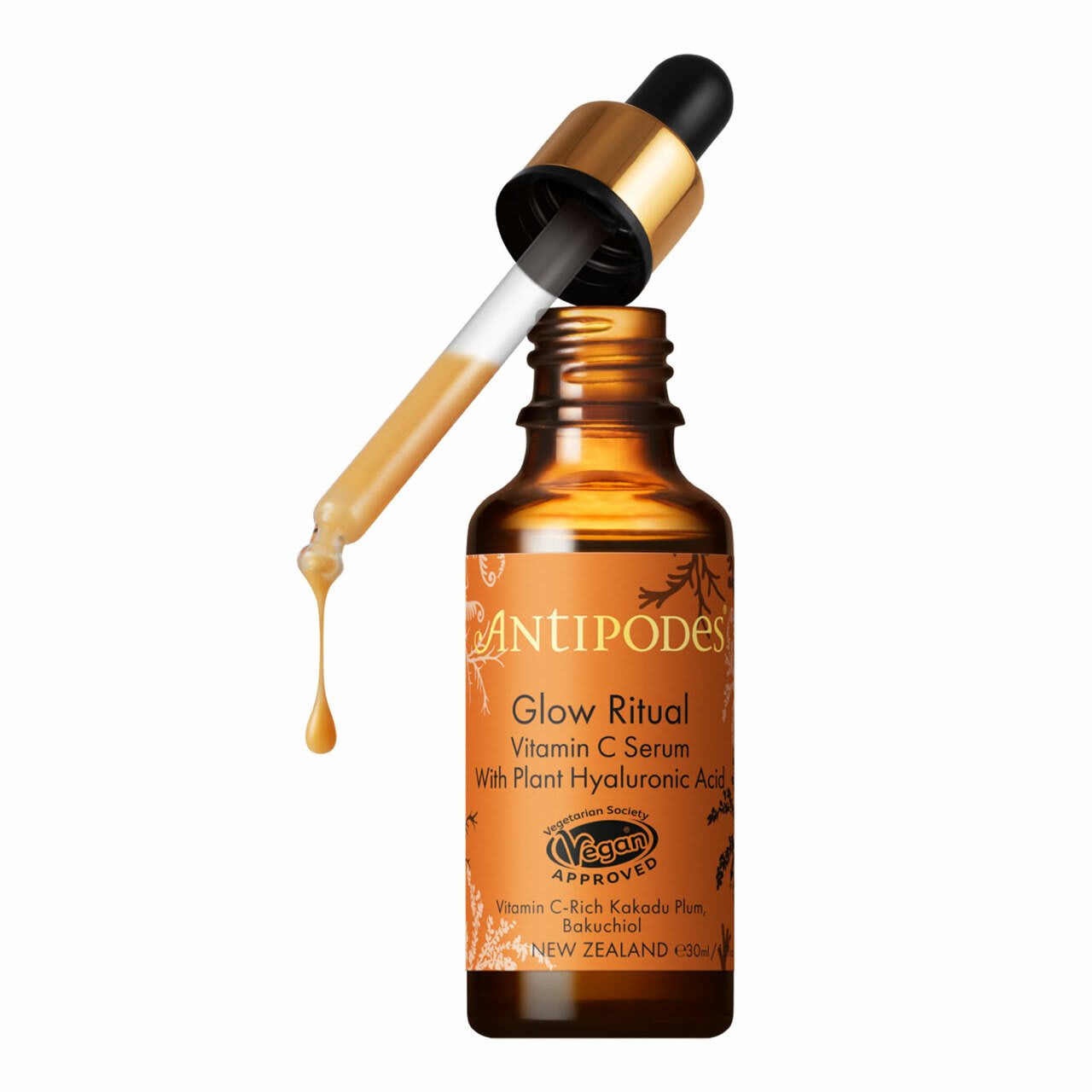 Check ANTIPODES Glow Ritual Face Serum price below:
add_circle
Lightweight texture
add_circle
One-drop serum
Product Overview 
With this light-wear gel serum, you may achieve glowing skin for a radiant, dewy complexion. The best thing about this serum for the face is that it contains Vitamin C from oranges!
Key Ingredients
This face serum encourages smoother and firmer skin while boosting the skin's natural moisture — thanks to its Vitamin C ingredient. Vitamin C is known for preserving, brightening, and increasing collagen for youthful and vibrant skin.
Effectiveness
Indeed, this face serum is your all-day golden hour glow in a bottle. It is known for being a glow ritual serum, giving you a natural glow while significantly reducing the darker patches on your skin. It is not sticky and goes quickly once applied to the skin.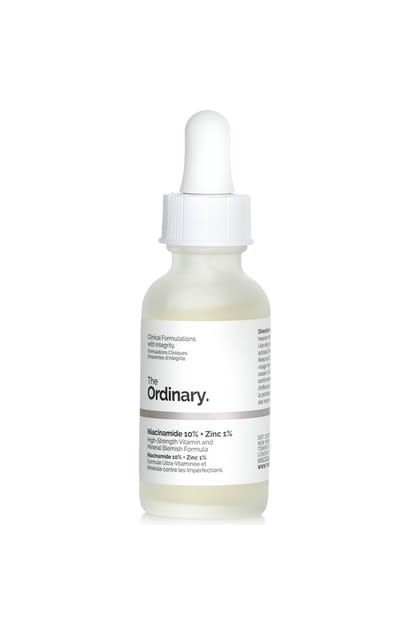 Check The Ordinary Niacinamide 10% Face Serum price below:
Product Overview 
The Ordinary Niacinamide face serum offers glowing skin and targets all skin types, as this serum for the face is known for its high-strength vitamin-and-mineral blemish formula!
Key Ingredients
With a ten percent high concentration of Niacinamide (Vitamin B3) and zinc PCA, this face serum helps hydrate the skin by strengthening the skin barrier over time. It offers smoother and brighter skin results.
Effectiveness
This face serum is a must in your routine! This face serum can improve your skin's radiance and luminosity in as early as seven days. With its water-based formula, this face serum quickly absorbs into the skin. This serum feels rejuvenating as it gives you the shiny glow you deserve!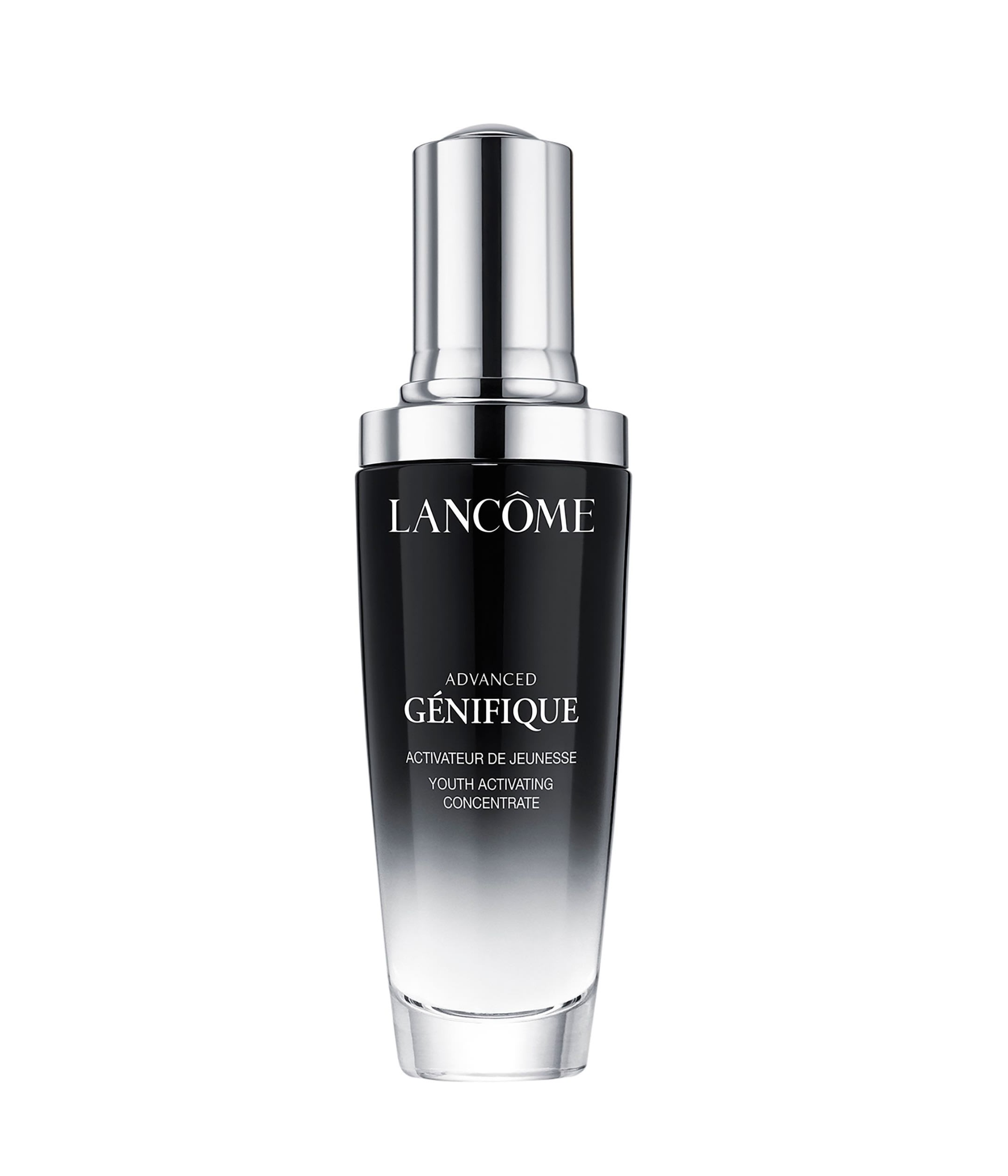 Check Lancôme Advanced Genifique Serum price below:
add_circle
Lightweight texture
add_circle
Hydrating and calming
add_circle
It doesn't leave any residue
remove_circle
Slightly more expensive than other face serum products
Product Overview 
Say hello to this génifique face serum that swiftly penetrates your skin while feeling light, refreshing, and supercharged with prebiotic and probiotic components — helping reduce the visible signs of aging.
Key Ingredients
This facial serum includes probiotic fractions in its formula since these components are believed to have beneficial effects on the skin, including lowering inflammation, boosting the skin's barrier function and resistance to environmental aggressors, reducing dryness, and acting as a moisturizer and antimicrobial.
Effectiveness
It truly offers magic in a bottle that helps you achieve younger-looking skin in seven days. This serum is light and gets absorbed by the skin very rapidly while providing moisture without feeling oily. It makes your skin feel plump after application while significantly improving fine wrinkles.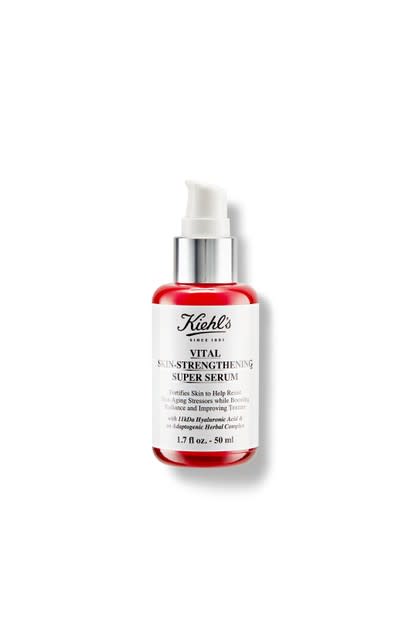 Check Kiehl's Vital Skin Strengthening Hyaluronic Acid Face Serum price below:
add_circle
Skin-strengthening serum
add_circle
Suitable for all skin types
add_circle
Smoothes the skin
Product Overview 
This skin-firming serum aids in guarding against factors that cause skin stressors while visibly diminishing fine lines and reviving your tired and oily-looking skin! It works as your go-to serum!
Key Ingredients
With hyaluronic acid, this face serum can deliver skin-strengthening hydration to the skin's most exposed layer. Plus, hyaluronic acid aids in enhanced moisture retention for greater resilience, suppleness, and bounce. 
Effectiveness
If you're always on the go, this face serum has a lightweight texture and dries fastly. People with sensitive, oily/dry skin and combination skin respond well to this good facial serum. It can make your skin more absorbent and supple as a result.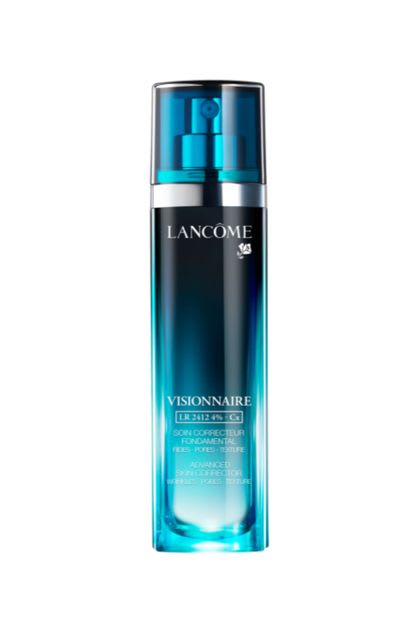 Check Lancôme Visionnaire Face Serum price below:
add_circle
Appropriate for all skin types, including those with sensitivity.
add_circle
Absorbs easily
add_circle
Lightweight texture
Product Overview 
This face serum also works well for men since it's a face serum that improves the look of pores, wrinkles, and uneven skin tone — common natural enemies men are dealing with in their skin. 
Key Ingredients
It is made with 11kDa Hyaluronic Acid, the tiniest form of Hyaluronic Acid, and a proprietary Adaptogenic Herbal Compound. With these two powerful ingredients, this face serum can bolster the skin's capacity to adapt to and withstand internal and external stress. 
Effectiveness
The Lancome Visionnair Serum is a potent "super serum" that rapidly penetrates skin's surface layers and neutralizes skin-aging stressors to dramatically regenerate skin while improving the appearance of fine lines and revitalizing tired-looking and dull skin.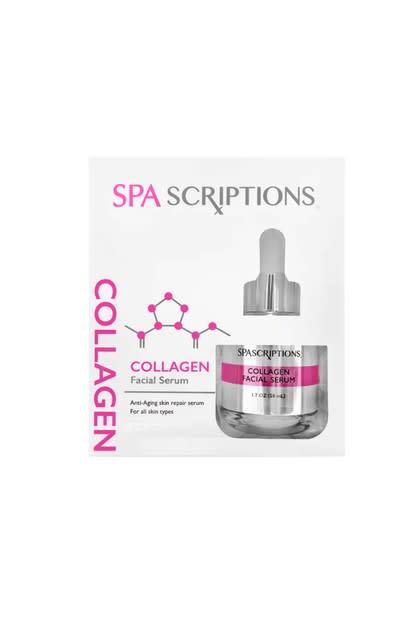 Check Spascriptions Collagen Facial Serum 50ml price below:
add_circle
Visibly reduces fine lines and wrinkles
add_circle
Enhances elasticity
add_circle
Boosts skin strength
Product Overview 
Collagen is like a magic potion that targets your skin worries, so it's best to get a face serum infused with collagen! 
Key Ingredients
With collagen as one of its key ingredients, this moisture-rich solution has been shown to improve skin health and appearance. It contains proteins and essential fatty acids to help rejuvenate skin suppleness and lessen the visibility of fine lines and wrinkles.
Effectiveness
This collagen face serum offers you high-quality ingredients at an affordable price; with continuous use, it offers a result of younger-looking skin as it enhances skin elasticity and boosts skin strength while hydrating and nourishing the skin's natural barrier.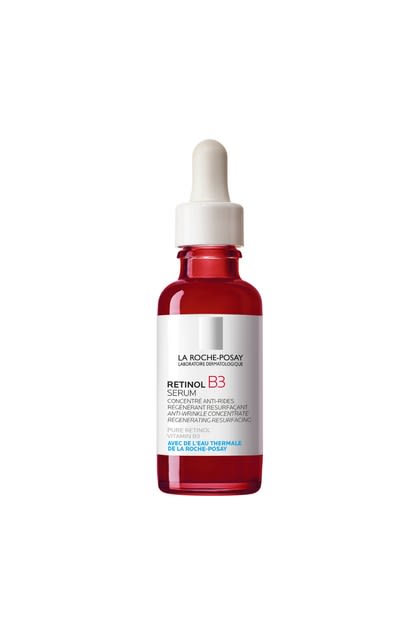 Check La Roche-Posay Retinol B3 Face Serum price below:
add_circle
No offensive smell
add_circle
Lightweight Texture
remove_circle
It leaves a sticky feeling upon application
Product Overview 
It is best when powerful ingredients like Niacinamide and Retinol are combined in one facial serum — you'll see the visible results with daily use. 
Key Ingredients
Since this face serum contains Retinol, a well-known anti-aging component, this face serum can resurface and restore the appearance of fine lines, deep wrinkles, and dark spots. Plus, since it's infused with Niacinamide, this face serum corrects the look of uneven skin texture and tone for a uniform complexion. 
Effectiveness
People with sensitive skin won't have to worry about irritation anymore since this face serum was created for sensitive skin without sacrificing effectiveness. Your skin will feel very smooth and silky after using it. You're left glowing as your skin looks absolutely renewed!
---
What is a serum for the face? Is it effective?
Face serum differs significantly from moisturizers, so it is essential to know this. Serum for the face helps boost your skin's collagen production, keeping it firm while smoothing out wrinkles and fine lines. You achieve a more glowing and colourful skin complexion with a good face serum, and a good rule of thumb is less is more when applying face serum to the skin. 
---
How to Use a Face Serum
Face serums are like tiny magical drops intended to change the skin — giving it a younger, more radiant appearance. The serum is packaged in small vials because it is only intended for one drop at a time. Yet you'll notice its efficiency. Here are a few suggestions for using a face serum:
Best time for application 
Since daytime applications include a high concentration of active substances, it is advisable to avoid them. Specific serums should only be used at night since some active ingredients can degrade when sunlight exposes them.
Amount of application 
You need a pea-sized amount or 2-4 drops to cover your entire face. Try using it only every other day until your skin gets used to it. Once you use it regularly, apply the face serum after cleansing, toning, exfoliating, and moisturizing. 
Correct application 
Serums are typically more concentrated than cream moisturizers; in that way, you only need a little product to get the maximum benefits for your skin. Use the serum with caution, especially around your neck and eyes. Using moistened fingertips or palms to apply the serum to freshly washed, clean skin works best.
---
Buying Guide: How to Choose a Face Serum
Indeed, you'll get to meet a lot of options when it comes to buying the best face serum. If you still need to decide which type of face serum, we have listed different face serums to help you determine your preference. 
Anti-Ageing Serums - common face serums target the visible effects of aging. If you're worrying about fine lines and wrinkles, it's best to get facial serums with Retinol since they smoothen and brighten the face. 
Brightening Serums - This type of serum is the best for you if you're dealing with dark spots. Look for the two powerful ingredients, Niacinamide and Vitamin C, since these two are known for their whitening and brightening properties. 
Exfoliating Serums - this type of serum is the best when dealing with pores; its exfoliating properties can help decongest clogged pores to achieve a bright and clear skin complexion.
Hydrating Serums - if you need extra moisture and hydration to your face, hydrating serums are the best option. With its hydration properties, it helps reduce the appearance of fine lines and wrinkles as it targets your dry skin. 
---
Best Face Serums Brands in New Zealand
Aside from checking the ingredients of a face serum, consider serums for face brands in New Zealand. 
Lancôme
The L'Oreal Group makes Lancôme. With significant developments and the dissemination of its vision of French spirit and elegance over the years, Lancôme has grown to become the world's top luxury beauty brand.
La Roche-Posay
Each La Roche-Posay product has a formulation charter that goes well beyond the standards set by the international cosmetics community. They take each phase of their development process seriously — making their products stringent and effective. 
Essano
Essano is the No. 1 Natural Skincare brand in New Zealand. Essano Limited, a real pioneer in natural beauty, has developed certified organic, prize-winning formulations and distinctive product ranges currently sold in over 6,000 stores and online in nations worldwide.
ANTIPODES
In its award-winning plant-powered vegan beauty and certified organic luxury skincare line, Antipodes, a Scientific Green Beauty brand from New Zealand, uses native New Zealand products that are free of pollution and focused on delivering results.
Kiehl's
Kiehl's is known to be the finest apothecary skincare brand in the world. They have innovated skincare products through cutting-edge ingredients, innovative, paraben-free formulas, and a commitment to sustainable packaging. 
---
Where to Buy Face Serums in New Zealand?
There are many retailers and online stores where you can buy the best face serums in New Zealand. Here are some popular options:
Skincare specialty stores: Stores that specialize in skincare products, such as Mecca Cosmetica, Sephora, and Farmers, are a great place to find a wide range of high-quality face serums.
Pharmacies: Many pharmacies, such as Life Pharmacy, Unichem, and Pharmacy Direct, carry a variety of face serums from popular brands.
Department stores: Department stores like Smith & Caughey's and David Jones often carry high-end face serums from luxury brands.
Online stores: Many online stores sell face serums, including the official websites of the brands and websites such as Beauty Bliss, Beautylish, and Adore Beauty.
When shopping for face serums, you must read reviews and check the ingredients to ensure you get a high-quality product suitable for your skin type and concerns.
---
Face Serums Price Range in New Zealand
The price range of face serums in New Zealand can vary depending on the product's brand, ingredients, and size. Typically, the cost of a face serum in New Zealand falls within NZD $20 to NZD $200 or higher. Some drugstore brands offer more affordable options, while luxury brands and high-end serums with specialized ingredients may be more expensive. It's important to consider your budget and research for a high-quality face serum that fits your needs and price range.
---
Conclusion
Face serums indeed work well to alleviate your skin concerns. You must only determine which serum suits your demands to find the ideal one from the list. Plus, when serums are applied less, you get the best!