Maybe the regular cleanse-tone-moisturise routine has served you well, but maybe your skin could also use an extra dose of skin-boosting ingredients. Serums are basically liquid gold for anyone who is serious about their skincare. Apart from having a more concentrated formula than toners or moisturisers, serums will usually address targeted concerns such as acne, wrinkles, skin dullness and more.
If you are ready to meet your skin's new best friend, check out some of these highly-rated serums!

Check Innisfree Green Tea Seed Serum price below:
As one of the most iconic K-beauty products, this is a great introduction to Korean serums. Featuring a concentrate of Jeju green tea extract and green tea seed oil, this serum hydrates the skin and helps create a moisture barrier to prevent moisture loss from the skin. With an amino acid-rich formula that is light and easily absorbed, this is suitable for most skin types and anyone who just wants to add a hydrating boost to their routine.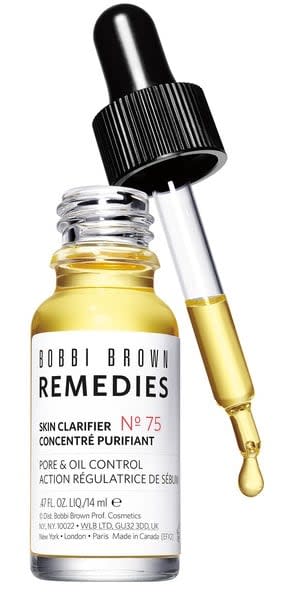 Check Bobbi Brown Skin Clarifier, Pore & Oil Control price below:
If you have blemish-prone skin, this serum that focuses on unclogging pores, regulating sebum production and encouraging cell turnover will suit you. It contains a combination of manuka, seabuckthorn and rosehip seed oil - ingredients that are rich in antioxidants and will help your skin maintain a healthy oil balance, along with salicylic acid to provide chemical exfoliation and clear out pore congestion.

Check Sunday Riley C.E.O Rapid Flash Brightening Serum price below:
Achieve the face glow of your dreams with this powerful vitamin C formula. Apart from giving you a brighter, more radiant complexion, it can help to soothe sensitivity and inflammation for smoother, healthier skin, with ingredients such as squalane, glycolic acid and soybean-derived phytosterols complex.

Check Drunk Elephant T.L.C. Framboos™ Glycolic Night Serum price below:
Polish and refine your skin overnight with this potent serum that features a combination of glycolic, salicylic and lactic acids, among other ingredients. It provides gentle but effective chemical exfoliation that will help ease congested pores and lift dead skin cells, as well as fade blemishes and pigmentation.

Check First Aid Beauty Ultra Repair Hydrating Serum price below:
This hydrating gel is an excellent choice for those with drier and more sensitive skin. It features star ingredients such as hyaluronic acid for moisture and hydration, anti-aging peptides to help with fine lines and wrinkles, and collagen to maintain your skin's firmness and elasticity. The water-based formula also has colloidal oatmeal and aloe vera extract to soothe irritated skin.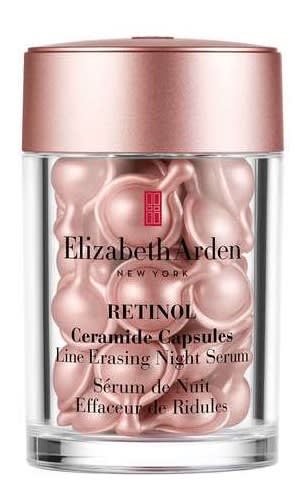 Check Elizabeth Arden RETINOL Ceramide Capsules, Line Erasing Night Serum price below:
Each single-use capsule gives you a targeted treatment that deals with fine lines, wrinkles and uneven skin texture. The formula features retinol which enhances the skin's natural collagen to minimise fine lines, ceramides to strengthen the skin's moisture barrier and peptides to help improve skin tone and elasticity. 

Check Alpha-H Vitamin E Serum price below:
Vitamin E is one of the more well-known sources of antioxidants, which helps your skin in a number of ways: it neutralises damage from UV rays and environmental pollution, keeps your skin calm and hydrated, and reduces inflammation, irritation and diminish scarring. This vitamin E serum will be a great addition to help improve your skin's natural protective and healing processes.

Check Clinique For Men Maximum Hydrator Activated Water-Gel Concentrate price below:
Clinique's dedicated men skincare line has a variety of serums that are suitable for men's skin, including this hydrating serum that targets dry and stressed skin. It also provides antioxidants as an additional form of protection from environmental damage, and has a fresh, oil-free formula that absorbs quickly.
---
Related Reading: 14 Best Skin Care Products in New Zealand