Just a few days ago, tech giants Samsung and Huawei unveiled prototypes of foldable smartphones. These phones, are seen being able to fold and unfold into either a smaller and bigger or dual screen.
Samsung states that they will release the Samsung Galaxy Fold on April 26th whereas Huawei Mate X is set to sell in the middle of 2019 respectively. While it isn't clear if they will reach Malaysian soil, it's still possible to get your hands on the Galaxy Fold for RM 8,055 (USD 1,980) and the Mate X for RM 10,655 (EURO 2,299) online.
Yes, those are eye-watering prices. But, these 2-in-1 (phone + tablet) revolutionary innovative devices have piqued the interest of many, wondering if they are actually worth it. And with deeper digging, we found more brands who unveiled their foldable prototypes at the MWC (Mobile World Congress) held in Barcelona, back in February 2019.
So here's a quick read on what to know about these phones!
1. Samsung Galaxy Fold (Confirmed)
Estimated price: RM 8,055 (USD 1,980)
Galaxy Fold uses a 4.6-inch Super AMOLED screen when closed, until it unfolds outwards (like a book), where another 7.3-inch Infinity Flex Dynamic AMOLED display unveils. This means that the Galaxy Fold has two screens.
Where specs are concerned, Galaxy Fold will have a total of six cameras. Three are placed at the back, two inside and one on the cover which is a selfie camera.
Samsung's foldable machine is rumoured to be running on processor Snapdragon 855 SoC alongside 12GB of RAM and 512GB of base storage. Battery juice is revealed to be 4,380mAh and has fast as well as wireless charging support.
2. Huawei Mate X (Confirmed)
Estimated price: RM 10,655 (EURO 2,299)
Huawei has given a lot of thoughts into the design of its foldable model. Unlike the Galaxy Fold, Mate X folds outwards, which means it utilizes only one screen as compared to Samsung with two screens. It also has a grip on its side for comfortable one-hand use when unfold, which spans to an 8-inch OLED display without any display notch.
Leica lenses support the optics of the Mate X, where it will have a two-in-one front and rear camera. Other features include a HiSilicon Kirin 980 SoC processor, 8GB of RAM, 512gb of base storage, a 5G chipset for faster connection speeds and 4,500mAh for battery capacity.
3. Royole FlexPai (Officially Available)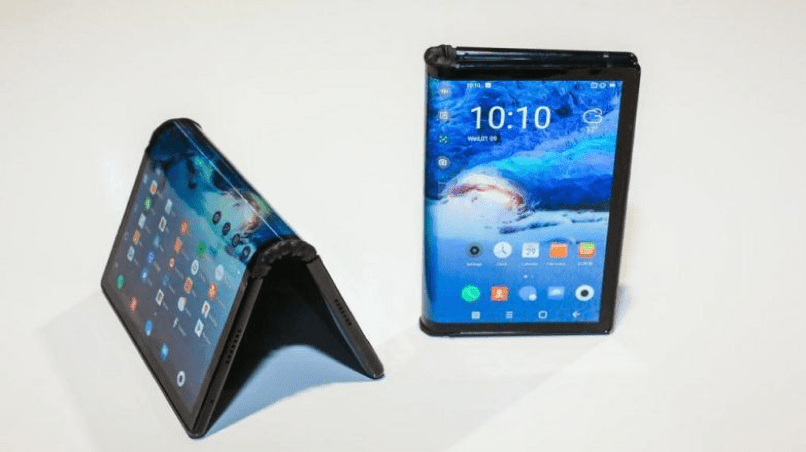 Estimated price from RM 6,464 (USD 1,588)
This may be surprising, but the Royole Flexpai was actually released in October 2018, and it's available to the public for purchase at the price of about RM 6,464 (USD 1,588). That means Royole Flexpai is considered the first commercially available foldable smartphone.
Flexpai's 7.8-inch AMOLED screen folds outwards like the Mate X to form a smaller screen. For the price stated, you're getting a 6GB RAM and 128GB storage model. If you're willing to go higher, you can get the 8GB RAM and 256GB storage variant for the price of RM 7,160 (USD 1,759).
The phone utilizes an octa-core Qualcomm Snapdragon 855 CPU, and a pair of camera lens combining 16 MP and 20 MP.
4. Xiaomi (In progress)
Original video from Weibo. Pricing is currently unavailable.
Xiaomi has taken a different approach in terms of design. For starters, Mr Lin Bin, Xiaomi's company president released a video of him using the Xiaomi's foldable prototype. The phone is shown to fold outwards, but into three sections.
Mr Lin Bin considers the phone to still be an on-going project, prioritising better optimization. Hence, there is no announcement on a showcase date yet. As a brand that's renowned for its budget quality offerings, we hope to see a friendly price tag once everything's set in place.
Currently, the president is in between two names for the foldable model: Dual Flex or MIX Flex.
5. Oppo (In progress)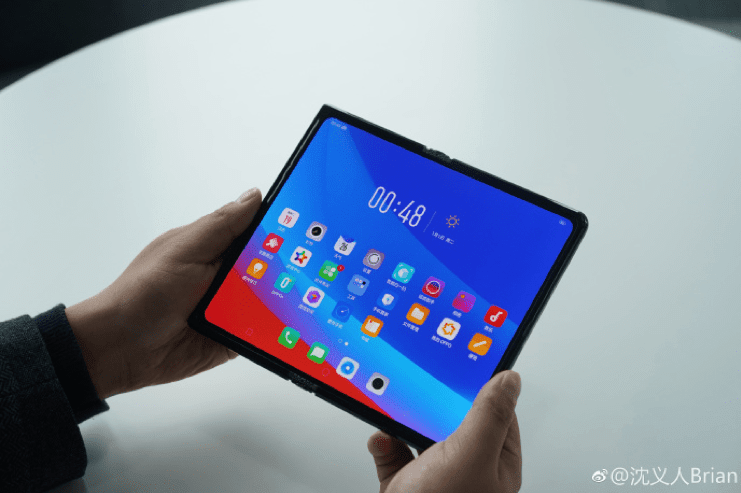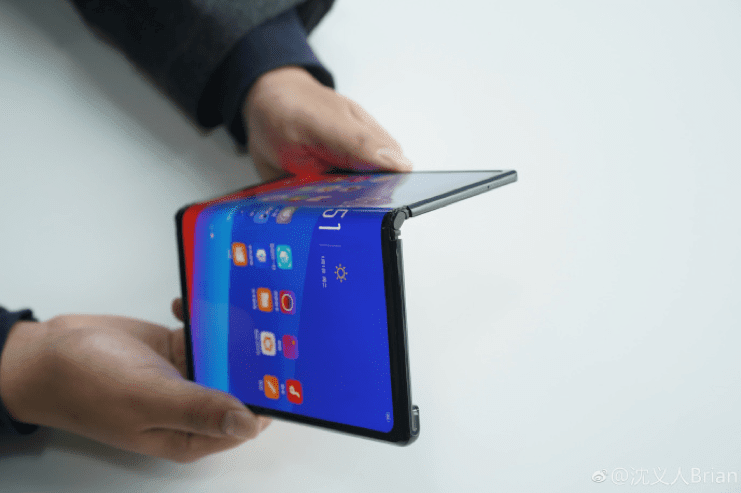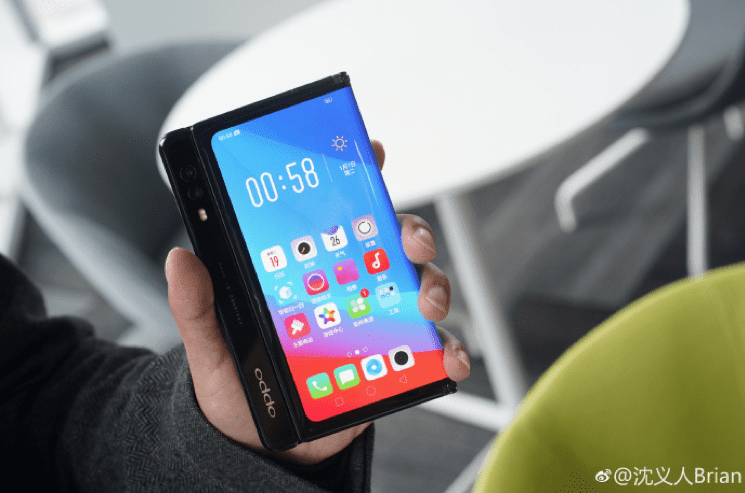 Images from Weibo. Pricing is currently unavailable.
Mr Brian Shen, the Vice President of Oppo, has recently given us a sneak peek of a foldable Oppo phone prototype. From the photos themselves, anyone would notice right away that the Oppo prototype bears a strong resemblance to Huawei's Mate X design. With a side grip that also houses the cameras, the Oppo prototype folds outwards to reveal a larger screen.
While not officially announced for mass production, many are hoping that Oppo will firmly come onboard the foldable phone market with a lower price tag as compared to the Galaxy Fold and Mate X.
6. Energizer (In progress)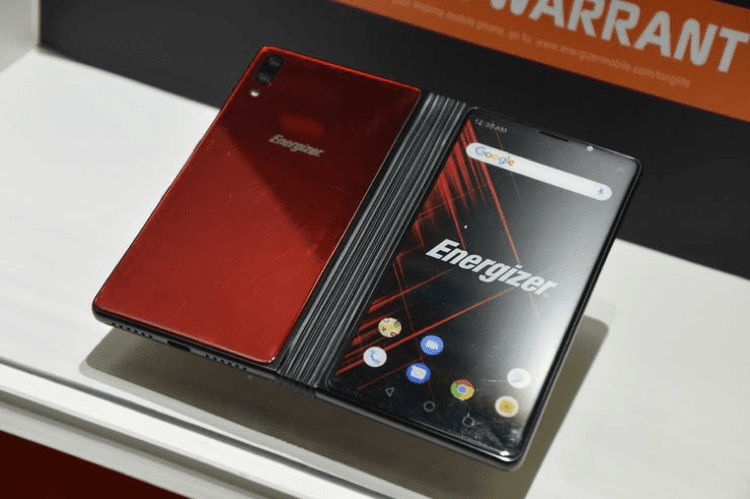 Image from PC World. Pricing is currently unavailable.
Yes, Energizer is in the smartphone business, and it's not hard to guess what they are well-known for - battery! This shows in their recent foldable prototype, with spec features such as Qualcomm Snapdragon 855 chipset, 8GB RAM and a 256GB internal memory.
The 8.1-inch Energizer Power Max 8100S has a total of 10,000mAh for battery life!!! At the moment, it's unclear when Energizer will proceed with mass production for the phone.
7. TCL (Concept stage)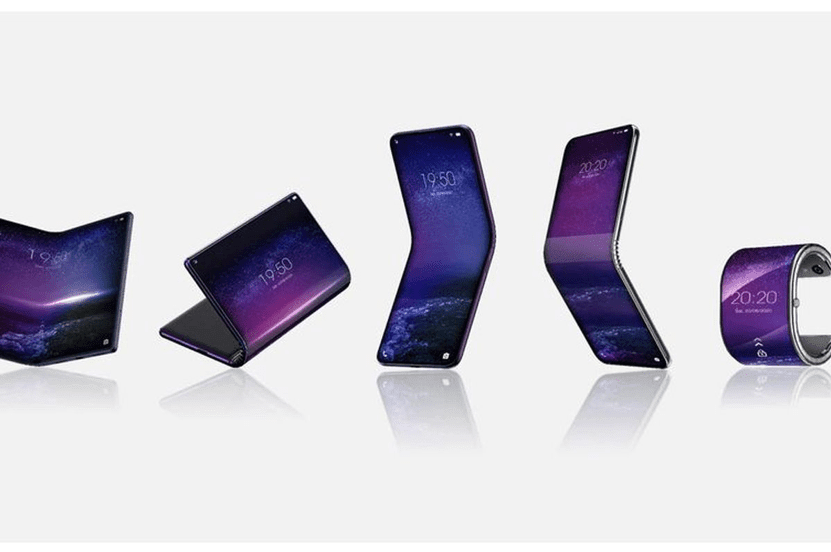 Pricing is currently unavailable.
TCL (A joint venture of Alcatel and Blackberry) presented a few foldable prototypes, but they were kept behind glass. The brand says that the prototypes are more of concepts than being a firm in-progress project.
One of the concepts shows it having an inwards fold like Samsung's, but it does not have a cover screen like Galaxy Fold. Another shows having a watch-bracelet-like transformation. Meanwhile, another concept shows a phone folded into half but doesn't close all the way down. Instead, a small portion is left uncovered to reveal the time and battery.
TCL hopes to release a foldable phone next year that is priced 30% lower than Huawei's and Samsung's.
Rumoured:
Three more renowned smartphone brands are rumoured to be in the makings of their own foldable model. However, nothing is officially announced yet. Both Apple and Lenovo are said to have patent applications for their own model.
Apple's Patented Design
Meanwhile, there are talks that LG and Motorola are in the progress of a foldable phone too. There's nothing much on LG's side yet but Motorola is rumoured to come up with a phone using the Motorola Razr as a base, with a price tag of RM 6,102 (USD 1,500).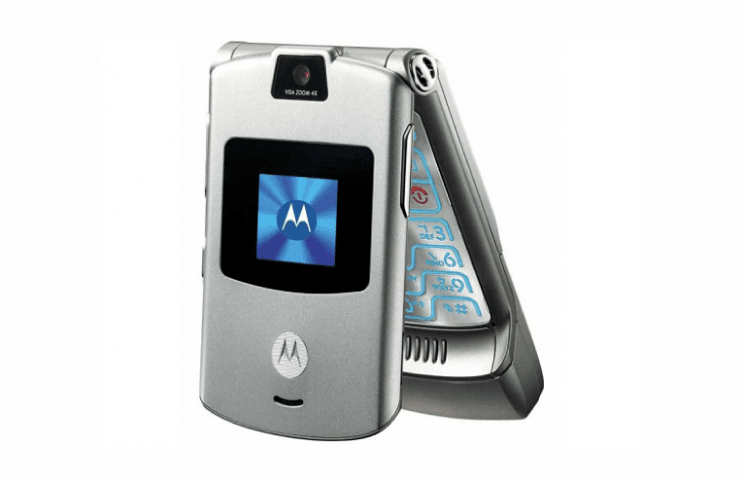 The Motorola Razr
It's high time that the smartphone industry finally gets another major disruption in this day of the digital age. You can't deny it, but 2019 will be the year of foldable phones. And with so many brands showing (and rumoured) to be working on a foldable phone, we can't help but be excited about it all.
Though, if foldable phones aren't your thing, you should take a look at the best smartphones in Malaysia this year instead.
Disclaimer: The pricing shown is just a good indication of how much these products are worth. The prices could change based on the e-commerce promotions that are going on. If some of the products are not available, do email us at [email protected] Thank you!
Like writing about great products? We're hiring! Learn how you can write for us!