A mechanical keyboard is not only a craze for many gamers, but also for those who are into precision typing and fast, sensitive response to every small click. However, it is not easy to choose one. For someone who is unfamiliar with these keyboards, the may end up buying one at an exorbitant price but end up underutilizing it. Here, we've listed the best mechanical keyboards for your budget.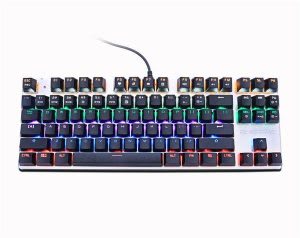 Metoo Zero 87 Keys Mechanical Keyboard Blue Switch
RM 130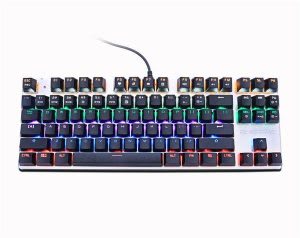 Thinking of having not just a durable, fast response and a reliable keyboard that works even on occasion just to have a nice off time gaming without splurging too much of your moolah on a rig? Well, think no further. Let this mechanical keyboard from Metoo Zero 87 Keys Mechanical Keyboard Blue Switch tick all your concerns above!
Equipped with the USB interface and easy plug to play, it just goes into the USB port and voila, play time it is! To top it off, if you are thinking of having a quick game or two after your night chores or activities, this keyboard comes with awesome LED backlight that illuminates the keypad for better visibility.
---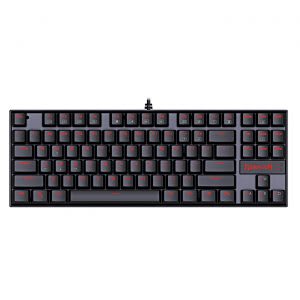 Redragon K552 KUMARA LED Backlit Mechanical Keyboard
RM 149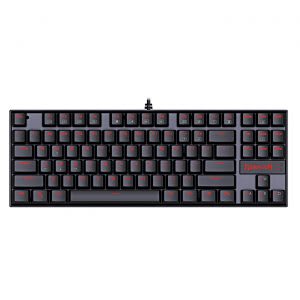 Enter the Redragon K552 KUMARA LED Backlit Mechanical Keyboard. It is known to be on par with many other renowned brands like Logitech, Razer, and Corsair but at the fraction of a price. This keyboard comes with backlit as well for the night-typists or gamers. What makes the keyboard worth its price is also its built of heavy duty metal and ABS keys that are high end enough for a long-term use.
---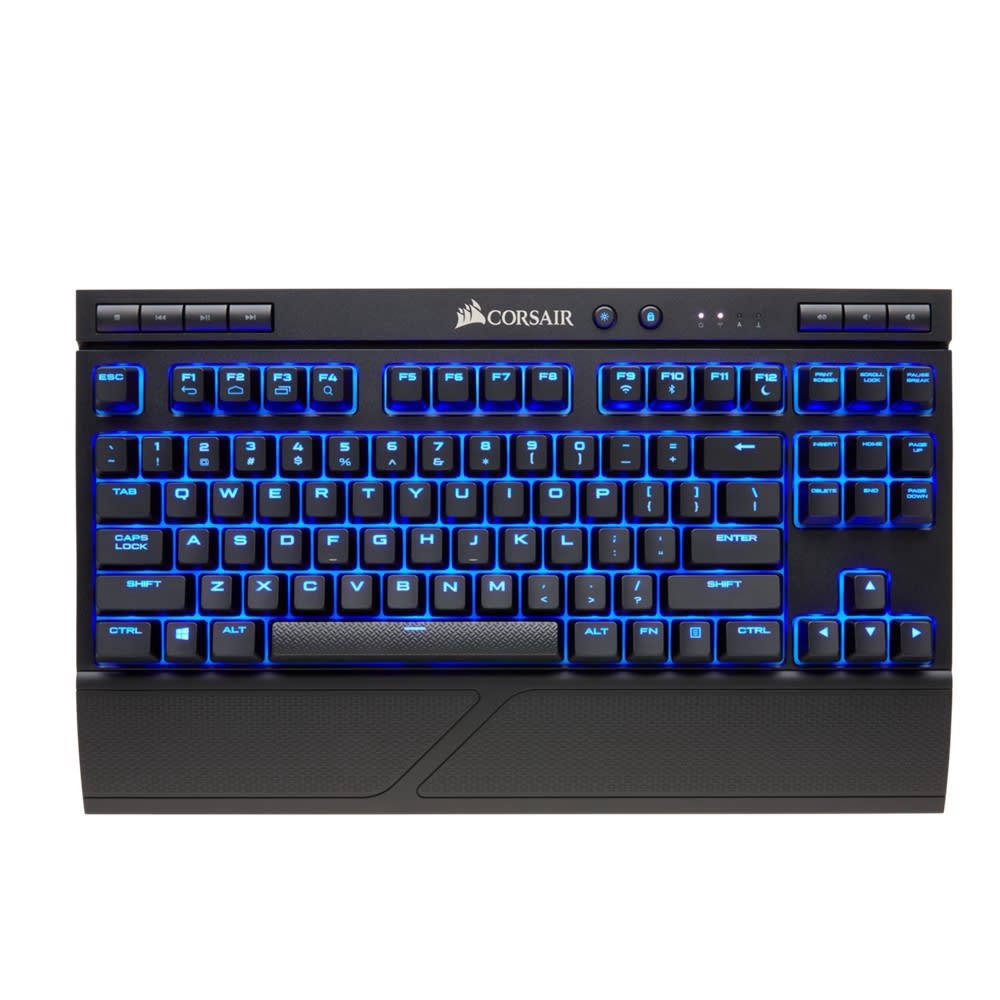 CORSAIR K63 compact mechanical keyboard
RM 448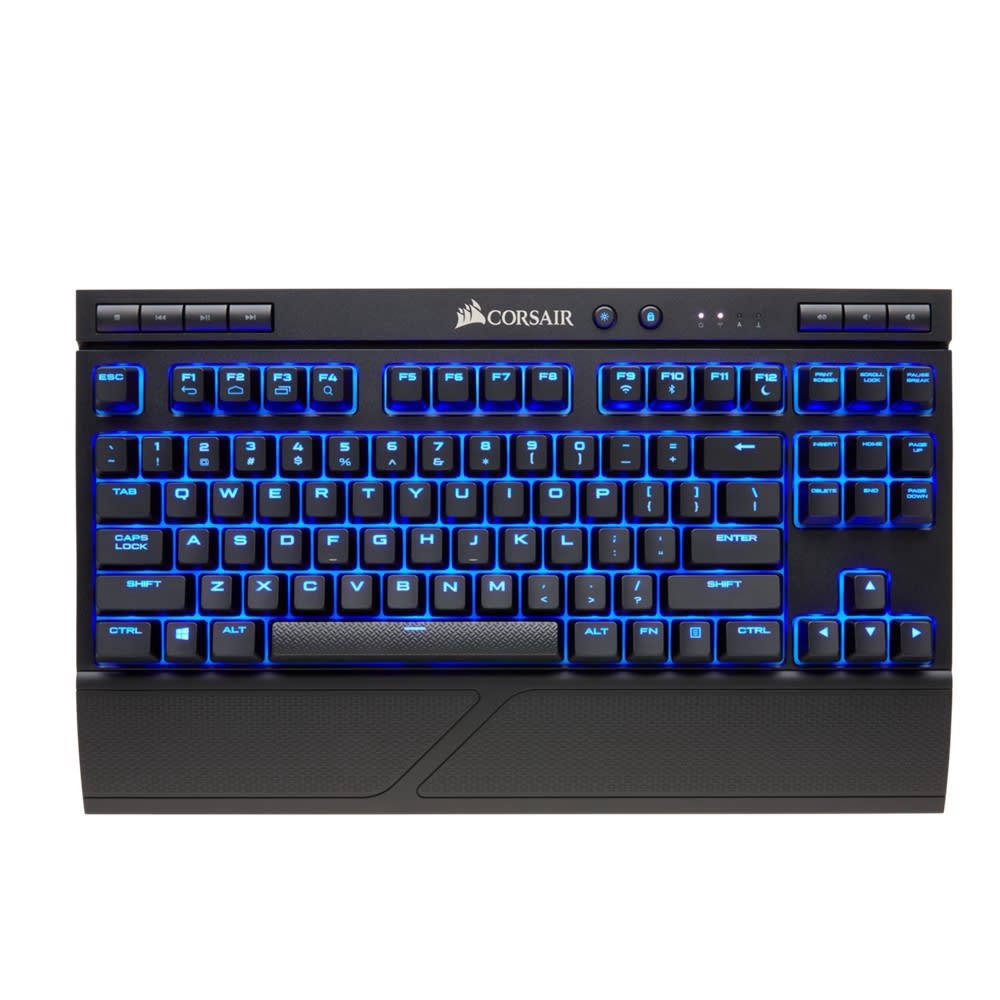 Let's talk about the CORSAIR K63 compact mechanical keyboard if space and mobility are your kryptonite. With the compact keys that do not affect your typing (or typos as we call it), you will instantly be comfortable as it is as identical as a laptop keyboard but with swift key response. This also means more space for your mouse to cursor around.
It also does not hinder any night performance as it comes with a luminous LED backlight to give you visibility when typing in the dark. The keys on the other hand, come with a good lifespan of up to 60 million key press. That makes it on par with other mechanical keyboardsin the market.
---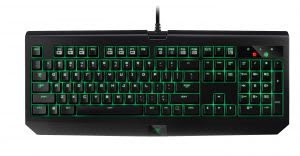 Razer BlackWidow Ultimate Stealth
RM 405.00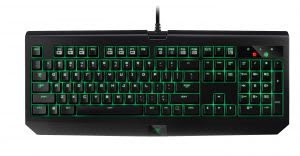 When it's time for everyone to go to sleep, it is your time to start your activity of typing for work or for socia use. Whichever it is, silent is golden. While many will be worried which keyboard to use, let us ease that worry for you by suggesting to you the Razer Blackwidow Ultimate 2016 Stealth Mechanical Keyboard.
With Razer's technology on ensuring their keyboard is silent, Razer™ Mechanical Switches with 45g actuation force guarantees that the actuation distance is at minimal and that itself makes the typing quiet. It also comes with 3 different switches for the keyboard; green, orange and yellow with orange being the quietest while yellow is for those who are into APM or action per minute speed.
---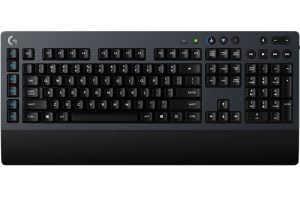 Logitech G613 Wireless Mechanical Keyboard
RM 308.88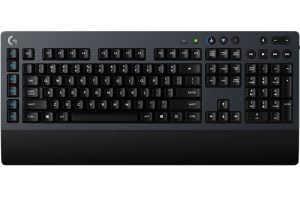 Always experiencing problems maneuvering around your crib to find a sweet spot with your keyboard in hand? Gt this Logitech G613 Wireless Mechanical Keyboard and you can even lie on your bed while typing. With its 2 AA battery life of 18 months, you won't need to worry about it dying off anytime soon.
Of course, some may wonder, how fast is the wireless response? With the technology of LIGHTSPEED™ by Logitech, users need not worry about the latency as the speed of response is tested and guaranteed to be flawless like as if you're using a wired keyboard itself.
If you are an employer thinking of giving a good workstation for your associates, this keyboard looks professional with no fancy backlit. Your office will not be mistaken as a gaming center by visitors or even be disturbed by the silent keyboard clicking.
Besides getting this keyboard for its value, it can also connect to multiple devices. Talk about easy meeting and presentation!
---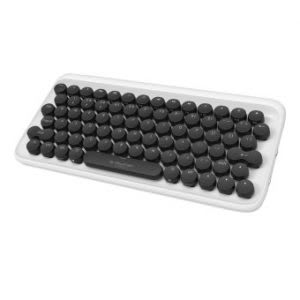 Elysium DOT Bluetooth Mechanical Keyboard by lofree
RM 229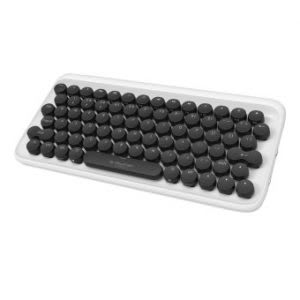 Fancy something that doesn't look like you're still stuck in the cyber café? Check the Elysium DOT Bluetooth Mechanical Keyboard by lofree. This keyboard is capable of having fast response and still looks awesome with the backlit and interchangeable keys. If you are one who does coding or developing, worry not as this keyboard is compatible with platforms from Android, Windows, and iOS. We're talking about your phones and tablets too you know!
It comes with 78 keys, compact enough to for your mouse to move around and still not missing all your essential keys for coding purposes. If you are planning to switch from one device to another to test your development or even codings, just click and switch. You don't even have to go through the hassle of reconnecting and waiting for it. It is also Bluetooth-enabled for wireless connection.
What makes this interesting as well, is its design that looks slick and different from the usual mechanical keyboards we see in the market. Won't it give you a different feel when working on it?
---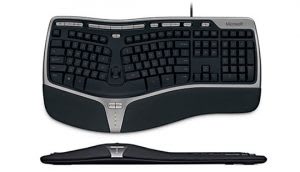 Microsoft Natural Ergonomic 4000 wired
RM 239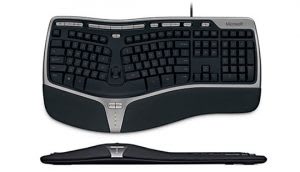 Having to use the keyboard for long hours for work? With this keyboard, you can type away with much comfort guaranteed. The Microsoft Natural Ergonomic 4000 wired is built to even have a zoom slider in the middle for much easier and faster work done. Not to mention, with this keyboard, you can customize hotkeys for your everyday work. All it takes is a click and it directs you to your go-to folder or even to the file itself!
---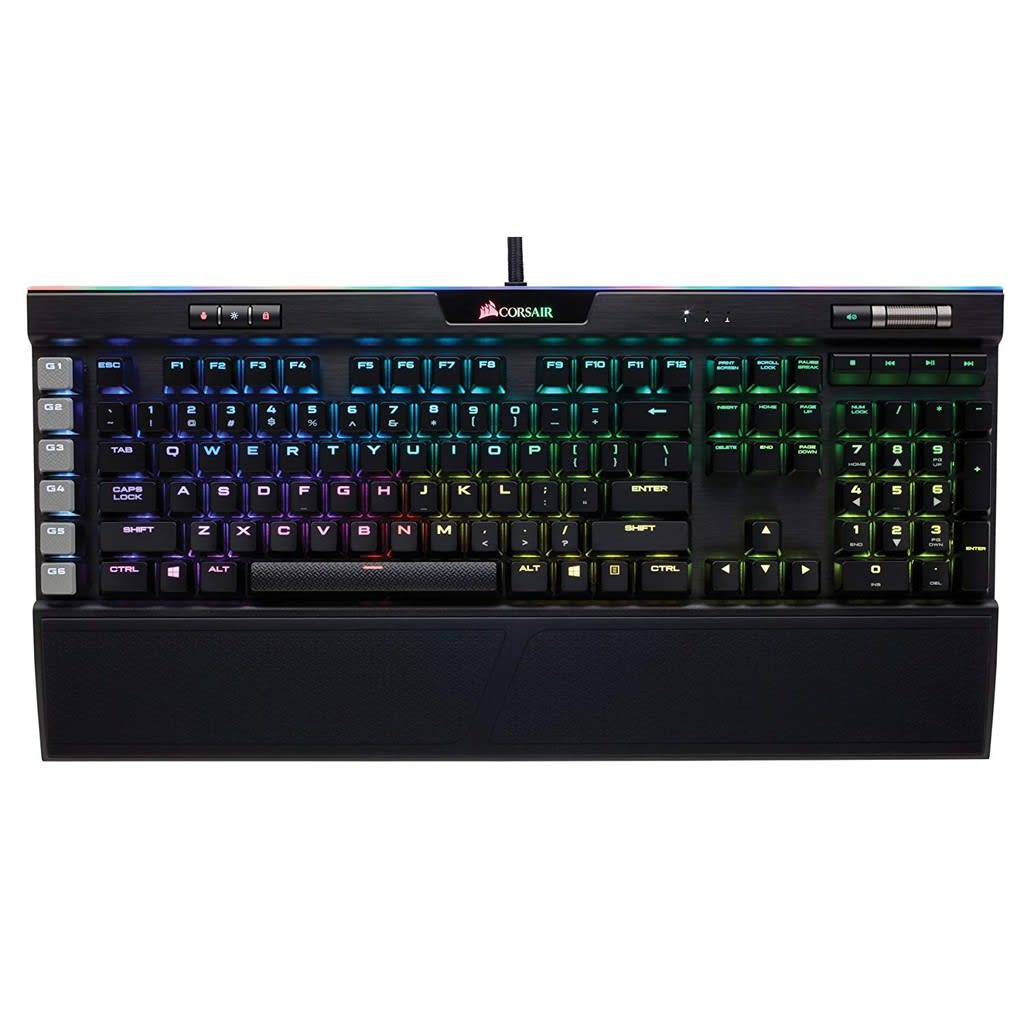 CORSAIR K95 RGB PLATINUM Mechanical Keyboard
RM 859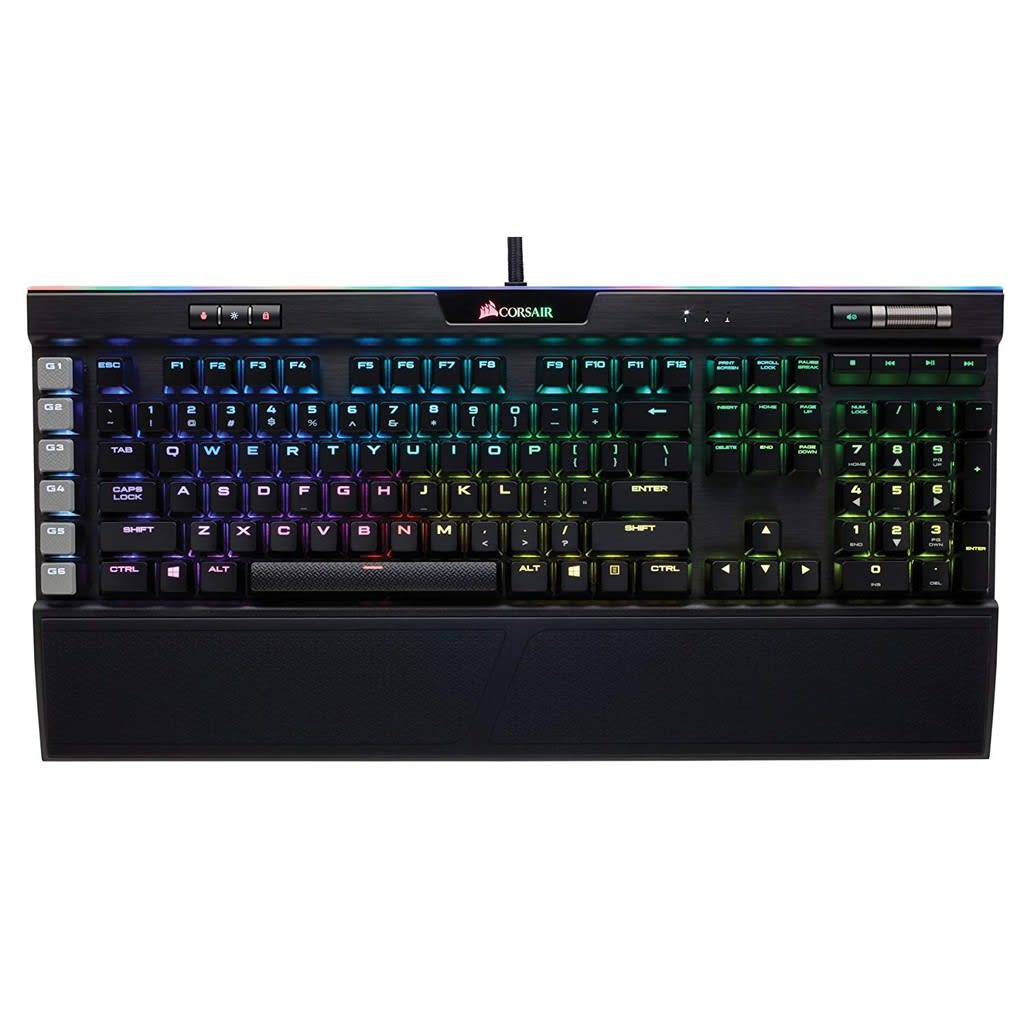 If keyboards of the same specification are to be compared, the CORSAIR K95 RGB PLATINUM Mechanical Keyboard outshines them all with not just the spectacular and theatrical display of light show, but also the build of the keyboard itself. With its finishing of an aircraft-grade anodized brushed aluminum frame, any possessor of the keyboard will be guaranteed with a lifetime of use with zero damage.
With the addition of specs like internal storage of 8MB profile storage, this keyboard allows access of up to three stored profiles of your hotkeys and settings. So, what are you waiting for? Unleash your blistering speed with this keyboard and you will not look back.
---
More: Top 14 Keyboards for Each and Every Typist Out There
Disclaimer: The pricing shown is just a good indication of how much these products are worth. The prices could change based on the e-commerce promotions that are going on. If some of the products are not available, do email us at [email protected] Thank you!
Like writing about great products? We're hiring! Learn how you can write for us!