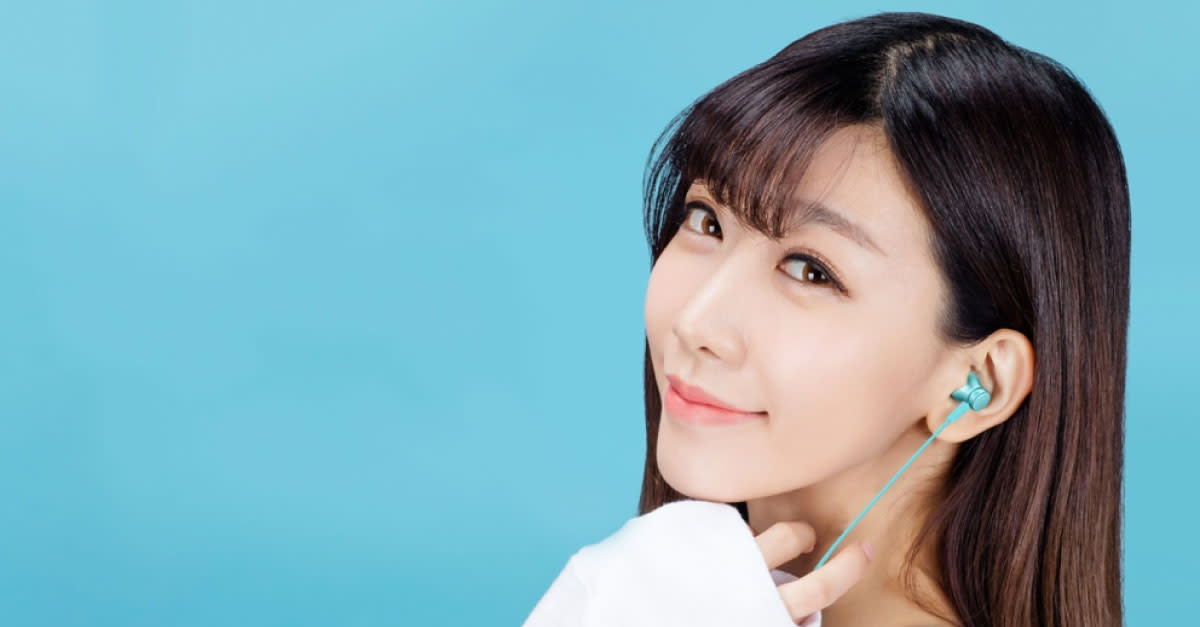 More often than not, consumers choose to buy a pair of earphones as compared to a headset because of its convenience. Earphones are a good companion when we want to exercise, relax, or even for making calls in more noisy environments.
A wireless earphone set will let you do just that but with the extra freedom of mobility so you may better enjoy your activity while using it. Here we talk about the best wireless earphones in Malaysia for under RM 100.
Best wireless earphones you can sleep in
Price from RM19.90
This inexpensive set of earphones will make you look awesome with the aluminum alloy earbuds and ergonomic design which is also durable and made with anti-fingerprint material. Not only will this look good on you, but is will also be equally as comfortable.
The 3rd generation damping system regulates the airflow to improve sound quality making it more balanced.
17 people added this to their wishlist
Best Bluetooth earbuds with good sound quality
Price from RM38.95
The Arche Earphone Bluetooth 4.1 would make an awesome device to carry with you for it looks good and lets you have the freedom of mobility. Enjoy your workout with crystal clear sound and super bass resonance while having surrounding noise reduced.
Enjoy your music or manage your calls with the full set of controls. A fully charged battery will give you up to 6 hours of playback. Have more than one phone? You can even connect this Arche Earphone to both your phones and take an incoming call from any one.
14 people added this to their wishlist
Best wireless lightweight earphones ideal for Samsung
Price from RM48.00
Kyatsu is a brand focusing on electronical devices such as MP4s, soundbars, and earphones. The i8 Mini is among the latest in its range of products and is a wireless Bluetooth set of earphones compatible with Android smartphones like Samsung. Completely wireless, its transmission frequency is 2.402-2.480 GHz, and it gives a 35mW audio output.
You will find the i8 Mini super convenient to carry around because of its size and weight of only 9 grams. You can enjoy up to 4 hours of playback with noise reduction especially after it has been fully charged for 2 hours. Just remember to stay within 10 meters of your connecting device.
17 people added this to their wishlist
Best wireless earphones for music and exercise
Price from RM65.00
This beautiful yet inexpensive set of earphones will complement your outfit and the ergonomic design which is also durable will look good on you while delivering good audio and comfort. Have the freedom of mobility of moving up to 10 meters away from your connecting Bluetooth device with the Mi Sport which is also waterproof (IPX4 standard).
It comes with an inbuilt rechargeable battery which is 110mAh and can function as a hands free device with its microphone. Your talk time can last up to 7 hours and the Mi Sport weighs only 17.8 grams.
15 people added this to their wishlist
Best wireless earphones with mic and long battery life
Price from RM39.00
Vinnfier is a Malaysian based company that focuses in the home audio, personal audio, and portable audio business in South East Asia. The Sporta Air 3 is a wireless Bluetooth earphone set that comes with a rechargeable lithium battery and charges through a micro USB port. A charge of 2 hours would last you 4-6 hours of playback or about 8 hours of talk time for it also comes with a microphone.
The Sporta Air 3 is sweat proof so you can enjoy a great deal of outdoor activities with it too. Just be sure to stay within a range of 10 meters from your connected Bluetooth device.
11 people added this to their wishlist
Best wireless earphones for iPhone and for running
Price from RM55.00
The Bluedio TE is a Bluetooth earphone set which comes with a double cavity design to firmly hold it in place especially when you are doing high intensity sports like running or even dancing. With Bluetooth 4.1 technology, the Bluedio TE has a clearer and faster speed of connection while consuming less energy.
Compatible with Android, iOS, and Windows, the sweat resistant Bluedio TE also comes with a control panel with Volume, Play, Answer buttons along with a microphone. With a nifty casing and being lightweight of only 16 grams, the TE is indeed a handy companion to carry around.
5 people added this to their wishlist
Best Bluetooth earphones for yoga
Price from RM65.90
Need to be relaxed during your yoga sessions but want to look sporty at the same time? The A990BL is your ideal yoga companion. The earmuffs are made with medical grade silicone to deliver the best comfort while giving noise reduction.
Along the anti-winding thermoplastic elastomer (TPE) wire is a controller to adjust the volume and other functions like Power, Previous, and Next. The ambient temperature ranges between -20 to 60 Celsius and transmission distance is 10 meters.
5 people added this to their wishlist
Best noise-cancelling wireless earphones for calls
Price from RM30.00
The RB-T9 is a Bluetooth headset with HD audio, one which is both very affordable and ideal for taking calls, be it conference calls or personal ones. It has a standby time of up to 180 hours and a talk time of up to 6 hours.
Supporting both Android and iOS platforms, the RB-T9 has noise-cancelling functions and lets you take calls in a more conducive sound environment. You may use it as a hands free while you drive and apart from calls, you can also use it for playing music.
4 people added this to their wishlist
Disclaimer: The pricing shown is just a good indication of how much these products are worth. The prices could change based on the e-commerce promotions that are going on. If some of the products are not available, do email us at [email protected] Thank you!