As we spend more time using our smartphones to get what needs to be done, it goes without saying that all those applications will significantly drain our phone battery. What can we do about it if we are out and about?
The answer is, of course, a mobile power source, a power bank that can charge your device be it a phone, mobile gaming console, or music player. We check out the best power banks available in Malaysia under RM 100 for those on a budget.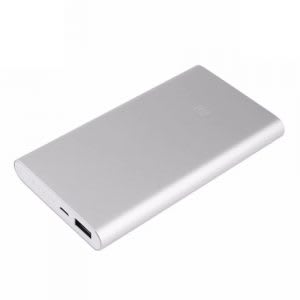 Xiaomi Power Bank (10000mAh)
RM 89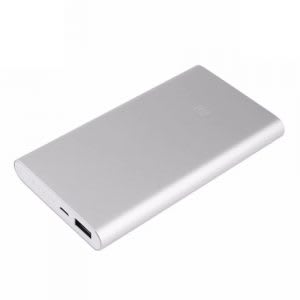 This ultra slim 9.9mm Xiaomi power bank may not be the most powerful one in the market, but it sure can get you by for the entire day. It has fast charging ports and weighs only 156 grams, so easy to carry anywhere. The 10000mAh battery comprises of high-quality lithium polymer cells which will take about 3.5 hours to be fully charged. This product also comes with a 1-year warranty.
---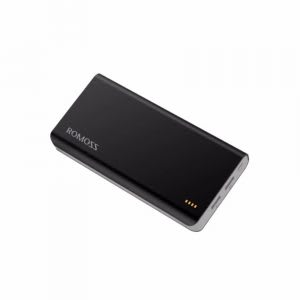 Romoss SOLIT 20 (20000mAh)
RM 77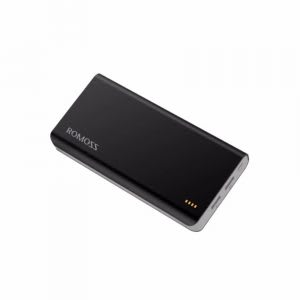 The Romoss SOLIT 20 is of a minimalist design but the functions are just as good as its competitors. It is powered by high-grade lithium-ion cells and gives out high-speed power in both its USB ports. The SOLIT 20 is made with scratch resistant material on the surface so you may simply throw it in your bag when going out. Its LED power indicator on top lets you know when it needs a recharge.
---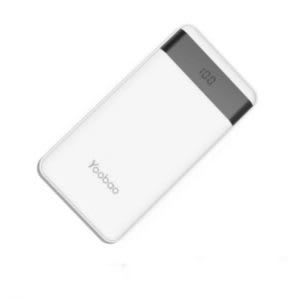 Yoobao S20-1 (20000mAh)
RM 95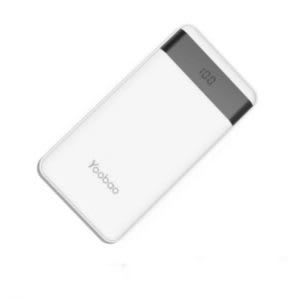 Some days we seem to use up our phone battery so much faster than normal days be it by using navigation apps, video streaming, or others. What you want is to have a 20000mAh power bank to ensure your day out remains connected digitally.
The Yoobao S20-1 caters to both Apple and Android users with its lightning and micro input cable. You can also charge multiple devices at high speed and monitor the power bank's status on its LCD display. Yoobao Protective technology also safeguards your device against excessive current, short circuits, overheating and overcharging.
---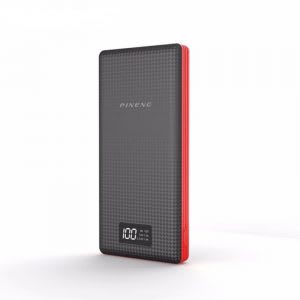 PINENG PN-969 (20000mAh)
RM 58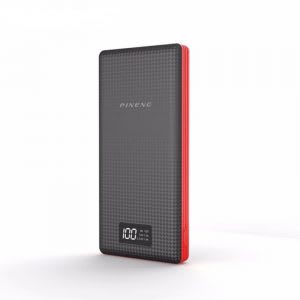 With efficient power management such as the over-charge protection, the 20000mAh in the PINENG PN-969 is what you need to charge your tablets and mobile game consoles such as the Nintendo Switch and PSP. Having 2 outputs, this means that you can simultaneously charge your phone too. You will find this as the zen for your Zenfone with the PN-969's fast charge capability where you can simply leave it to charge as it automatically stops when your device battery is full.
---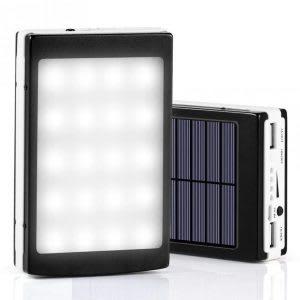 Solar Power Bank (30000mAh)
RM 30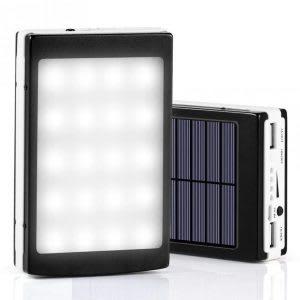 If you're the outdoorsy type who gets off the grid for extended periods of time, then a solar power bank is what you need. Not just that, this 30000mAh power bank comes as a spotlight too with 800 lumens from its 20 LED bulbs.
Ideal for camping or simply as an emergency light at home because it has 3 modes which are Weak, Strong, and SOS. This power bank comes with 2 USB ports; 2A for iPads and tablets, and 1A for phones and other devices.
---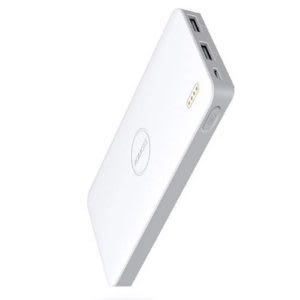 Romoss Polymos 10 (10000mAh)
RM 68.5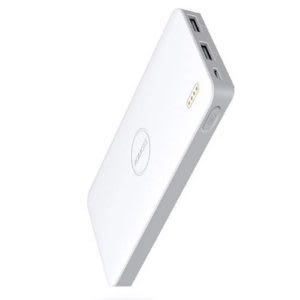 Made with lithium polymer batteries and weighing only 204 grams, the Romoss Polymos 10 would be just what you need if you're spending the day out. This dual port fast charging power bank takes up to 5.5 hours to be fully charged. It also includes a 2.1A port for charging your iPad or tablet.
---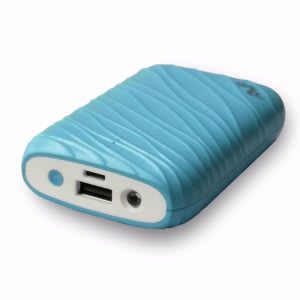 AVF Cobbiestone (10400mAh)
RM 39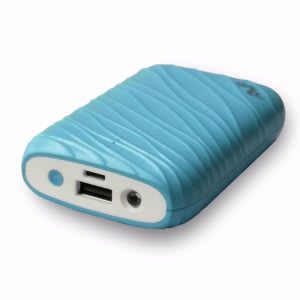 If you're not too fond of having a slim power bank, the AVF Cobbiestone may be the right one for you. With the 2.1A output, you can quickly charge up your mobile device from this 10400mAh lithium-ion battery. The colorful design and curves of the Cobbiestone makes it less dull and much easier to find especially when you are travelling.
---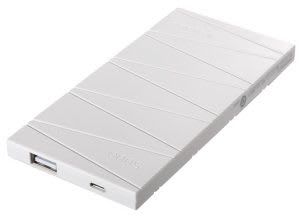 Lenovo PB300 (5000mAh)
RM 35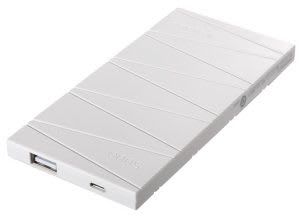 The Lenovo PB300 is a simple but efficient product of high quality. It comes with one fast-charging output to quickly power up your phone or even tablet. Its safety features include protection against over-charging, over-discharging, and short circuits.
This 5000mAh power bank has a polymer core and four battery indicators. The slim 9mm design lets you carry it just about anywhere you go.
---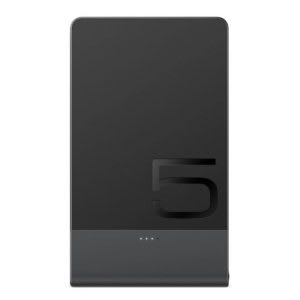 Huawei AP006 (5000mAh)
RM 89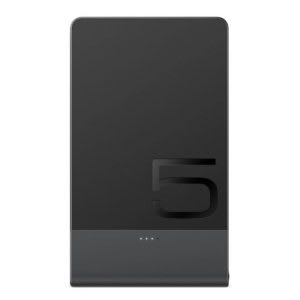 The Huawei AP006 is 120mm long and 70mm wide, its thickness is only 9.3mm. The slim and slick design of this power bank lets you charge your devices in style and it can be conveniently carried around in your pocket.
Apart from its gorgeous looks, inside the power bank is a Sony lithium polymer battery with a charge cycle of over 500 times. Safety and durability is often a concern when buying these gadgets, but rest assured that the AP006 comes with high-temperature protection, short circuit protection, and other protective features.
---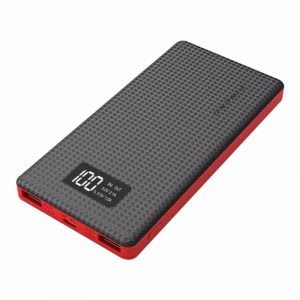 PINENG PN-960 (6000mAh)
RM 56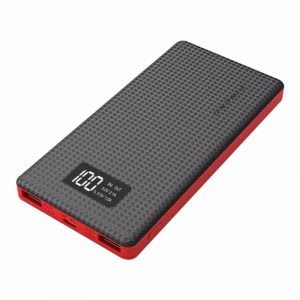 Pineng's PN-960 boasts efficient power storage in its 12.5mm slim device that weighs 150g. In the front, there is a digital display screen that indicates the status of the power bank. It also accurately shows you the percentage of power remaining.
The PN-960 is compatible with most mobile phones in the market and it has 2 power outputs that allow you to charge 2 devices simultaneously. So you can now charge your phone and Bluetooth headpiece at once, or MP4 and camera together.
---
More: The Best Powerbanks You Can Possibly Find In Malaysia
Disclaimer: The pricing shown is just a good indication of how much these products are worth. The prices could change based on the e-commerce promotions that are going on. If some of the products are not available, do email us at [email protected] Thank you!
Like writing about great products? We're hiring! Learn how you can write for us!