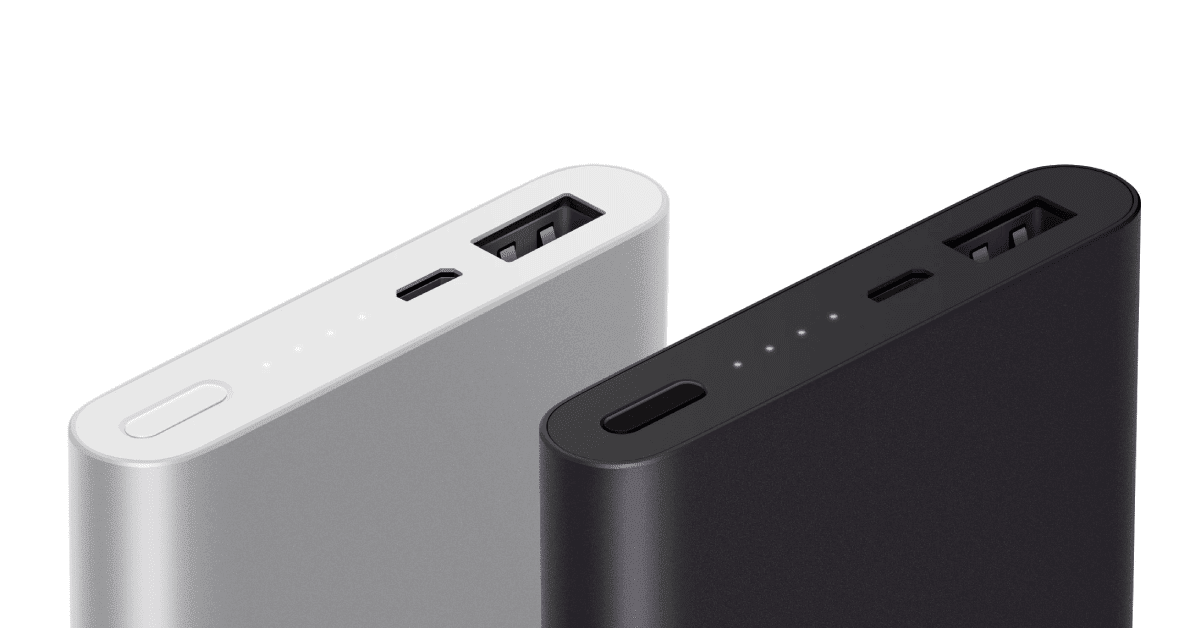 In recent times, people are becoming more and more dependent on their gadgets. There's no doubt that these devices have become essential for businesses and even for one's personal social networking. However, the downside of using a battery-operated device is that you would always need to recharge. This is when power banks would really come in handy!
When choosing a power bank, there are certain factors that you'd need to consider to better suit your needs. This includes portability, capacity, and special added features. Something to take note of before choosing a power bank is to check the battery's size specification. Here are some of the best power banks that you can find here in Malaysia.
Best power bank for iPhone and Android
Price from RM149.00
This 10,000 mAh power bank has a two-way quick charge with a thickness of only 14.1mm and weighs about 0.26 kg. It uses high-density lithium polymer batteries that optimizes charging and discharging efficiency. With 6,900 mAh actual output capacity and up to 93% of conversion rate, it allows you to recharge your iPhone or Android very quickly.
24 people added this to their wishlist
More: 7 Reliable Power Banks Perfect for Your Apple iPhone
Best with Quick Charge – good for laptops
Price from RM144.60
Powered by a lithium battery with intelligent circuit protection, this 20,000 mAh portable charger is without a doubt, a good bet. The power bank automatically switches off when your device is fully charged thus avoiding power wastage.
The product also features an LED display, a QC 3.0 Quick Charge USB input and output port with 2 smart USB output ports. This allows rapid charging for not only smartphones but also bigger electronics such as tablets and laptops.
17 people added this to their wishlist
Best solar power bank for hiking
Price from RM289.00
If you are looking for a rugged power bank to accompany you on your next adventure or outdoor activity such as hiking, then the RAVPower 15000 is for you. It is built tough, for it is shock-proof and dust-proof. It also has a torchlight but the best part is that it is also solar powered.
It automatically charges when the solar panels are exposed to the sun sometimes even without you realizing it, however, a DC input will charge up this device much faster. It can charge 2 mobile devices at once, just about the perfect power bank to have on your adventures.
5 people added this to their wishlist
Best high capacity power bank
Price from RM199.90
This high capacity power bank uses Qualcomm Quick Charge 3.0 which is the most efficient charging technology ever provided by AUKEY and charges 4 times faster than the usual conventional charging. It allows rapid charging of iPad Air in less than 4 hours and Galaxy Note 3 in less than 2 hours with protection technology towards excessive current, overheating, and overcharging.
The AUKEY PB-T11 includes a built-in flashlight as its added feature which will come in absolutely handy when needed, too.
9 people added this to their wishlist
Best lightweight mini power bank
Price from RM63.00
This particular power bank is so easy to carry around due to its small dimension of 88.8mm X 44.3mm X 44.3mm and weight. Despite its small size, TP-Link TL-PB10400 provides a high capacity of 10,400 mAh. What more do you need than a super portable power bank that could get your device going for the whole day?
11 people added this to their wishlist
More: Power Through the Day with These 10 Power Banks under RM100
Best 20000 mAh power bank
Price from RM199.00
Some days we seem to use up our phone battery so much faster than normal days, be it by using navigation apps, video streaming, or others. What you want is to have a 20000 mAh power bank to ensure your day out remains connected digitally.
The Yoobao S20-1 caters to both Apple and Android users with its lightning and micro input cable. You can also charge multiple devices at high speed and monitor the power bank's status on its LCD display. Yoobao Protective technology also safeguards your device against excessive current, short circuits, overheating and overcharging.
7 people added this to their wishlist
Best power bank for Nintendo Switch
Price from RM51.90
With efficient power management such as the over-charge protection, the 20000mAh in the PINENG PN-969 is what you need to charge your tablets and mobile game consoles such as the Nintendo Switch and PSP. Having 2 outputs means that you can simultaneously charge your phone too.
The PN-969's fast charge capability is super convenient where you may simply leave it to charge and it automatically stops when your device battery is full.
17 people added this to their wishlist
Best 10000 mAh power bank
Price from RM159.00
Stay powered throughout the day with this 10000 mAh lithium-ion battery power bank. It not only stores power efficiently, but it also charges up your devices quickly. Carry this with you and be assured that it will give you up to 4 recharges before running out of battery.
Also inbuilt are overcharge, short-circuit protection features to keep you and your surroundings safe. This Sony power bank has a lifespan of 1000 charges and is compatible with tablets, cameras, and other USB devices.
3 people added this to their wishlist
Best slim power bank
Price from RM179.00
If you're looking for a slim and ergonomic power bank which is easy to carry, this is for you. Its fast charging capability lets you quickly boost your phone when you need it the most. It also has the capacity to charge your phone for up to 4 times on a full pack.
This power bank comes with safe charging to ensure there's no short circuit or overcharge.
5 people added this to their wishlist
Best power bank capacity
Price from RM69.90
With the dimensions of 160mm X 80mm X 22mm, the Remax Proda is a compact power bank for it is one with a capacity of 30000 mAh. It not only has a flashlight as an added feature, it is also resistant to shock and is protected from overheating from continuous charging.
The digital display in the front indicates to you how much power (in percentage) is remaining and lets you know when it is charging. Indeed value for money for it also comes with a one-year warranty.
11 people added this to their wishlist
Best Anker power bank with USB-C cable
Price from RM249.00
Consumer electronics company Anker now has its own range of power banks – the PowerCore II is a 20000 mAh powerhouse itself. This product lets you charge almost all your electronic devices including both Apple, Android and even the new MacBook with the USB-C cable included.
It has rounded edges and a stylish matte finish, but it is not all beauty with no function. Also, it can charge up to 2 devices simultaneously.
6 people added this to their wishlist
Best power bank brand for mobile
Price from RM189.00
Whether you are an Apple or Android user or anything in between, the Samsung 10000 mAh may be just as useful for you to charge your mobile phone. It has a sleek, comfortable grip and comes with a slim design – one that you may hold alongside your phone while charging.
It also has 4 LED indicators to tell you the battery level. The Samsung power bank may not be a fancy one with many additional features, but it sure is a reliable one.
2 people added this to their wishlist
Best power bank brand for Samsung devices
Price from RM348.00
Well, the best brand power bank to use for your Samsung device is ultimately a Samsung one. This sleek and modern looking product comes with fast charging (applicable to certain newer models). The design minimizes the length and has a uniform with curved metal shaped to enhance portability.
Its input type is Micro USB, just the same way you would charge your Samsung phone. This product comes with 6 months warranty.
1 people added this to their wishlist
Disclaimer: The pricing shown is just a good indication of how much these products are worth. The prices could change based on the e-commerce promotions that are going on. If some of the products are not available, do email us at [email protected] Thanks!