True wireless earphones are all the rage now. However, getting a pair may be a heavy investment to some as a pair of Apple Airpods or Samsung Galaxy Buds can cost you between RM800 to RM1,000. They're usually innovative in technology, hence the hike in price as compared to wired earphones and headphones.
Thankfully, there's a handful of brands that are bringing in cheaper options to Malaysia, such as the iTeknic BH004 TWS Bluetooth Earbuds. iTeknic has made it possible for you to own a pair of these truly wireless earphones at an affordable price.
More: 7 Branded Earphones You Won't Believe are under RM100
| Specifications | Details |
| --- | --- |
| Battery Life | 5.5 hours |
| Charging time (full) | 2 hours |
| Bluetooth range | 10 metres |
| Earphones size | 39mm, 23mm, 21mm |
| Earphones weight | 9.18kg |
| Colour options | Black |
| Sweatproof Level | IPX4 |
Good audio...depending on your song choices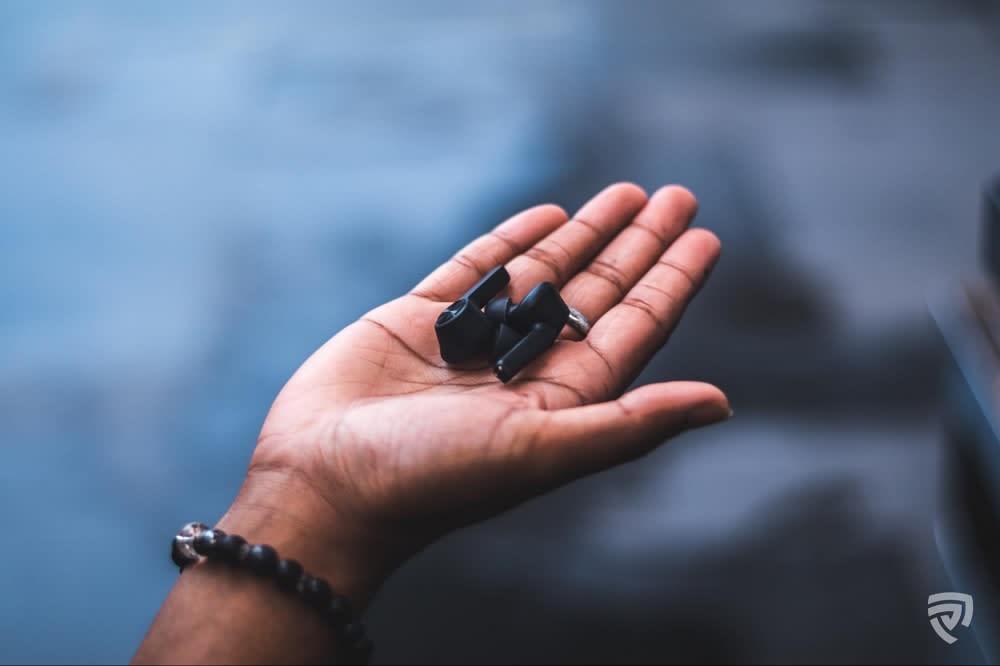 It's common that cheaper items come with lower quality features. With that said, the audio output of this i-Teknic is pale in comparison to the Sudio Nivå that we reviewed before. Songs are not as clear, and the bass is weaker.
Fans of song genres with heavy bass like Hip-Hop and pop might find these earphones a little unsatisfactory. However, it's good for slow songs, such as ballads or even R&B songs with softer bass.
As for the audio output, the background backing track sounds smoother than the vocal mids, which can be sharp and piercing at certain points. In short, there is a lack of balance. We realised that if the volume is set to 40% or lower, then you will hardly notice these flaws.
Connectivity can be a bit shaky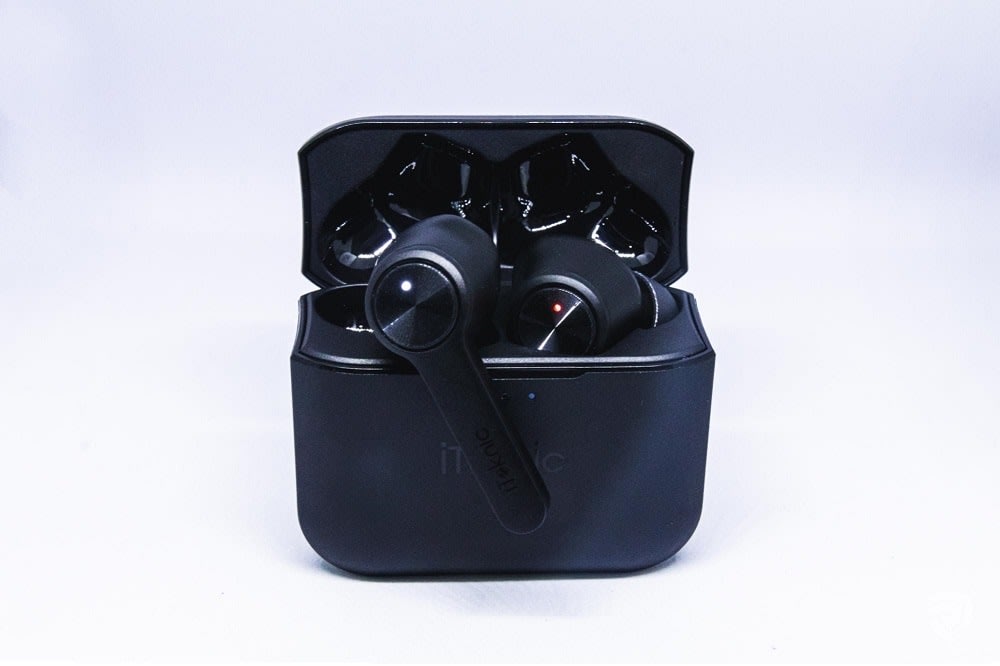 Its connection stability is not the strongest when connected to a laptop. We found that the left earphone disconnects pretty often while in use. At times, both earpieces tend to disconnect. To reconnect, we would have to place the earphones back into it's charging case to reset. Otherwise, there's not much of an issue when connected to a smartphone. Although, some occasional disconnection still happens.

The Multi-function Buttons work better with a little more pressure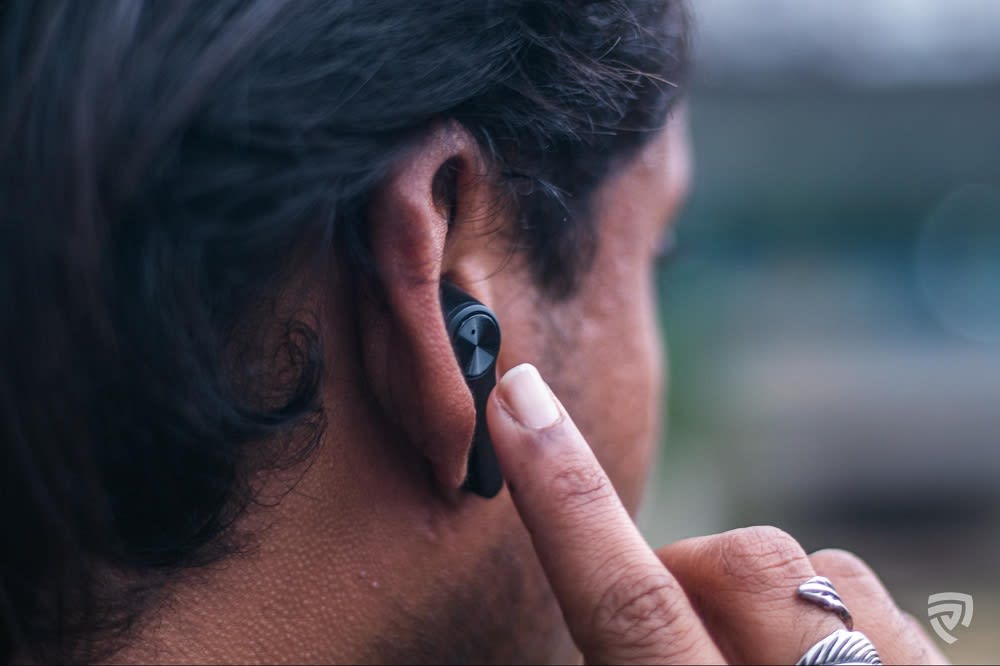 These little guys come with some great features such as the Multi-function Buttons on the panels. Both the left and right panels serve the same function, so it's very convenient for users. You can control music and calls with just a few touches!
After listening to them for about an hour, we find that they are not very sensitive. At times, the sensors could not register our prints. Therefore, there was a need to swipe them a few times, which may result in over swiping and missing song tracks. We do find that applying a little more pressure upon touching should help.
The earpods are comfortable, but...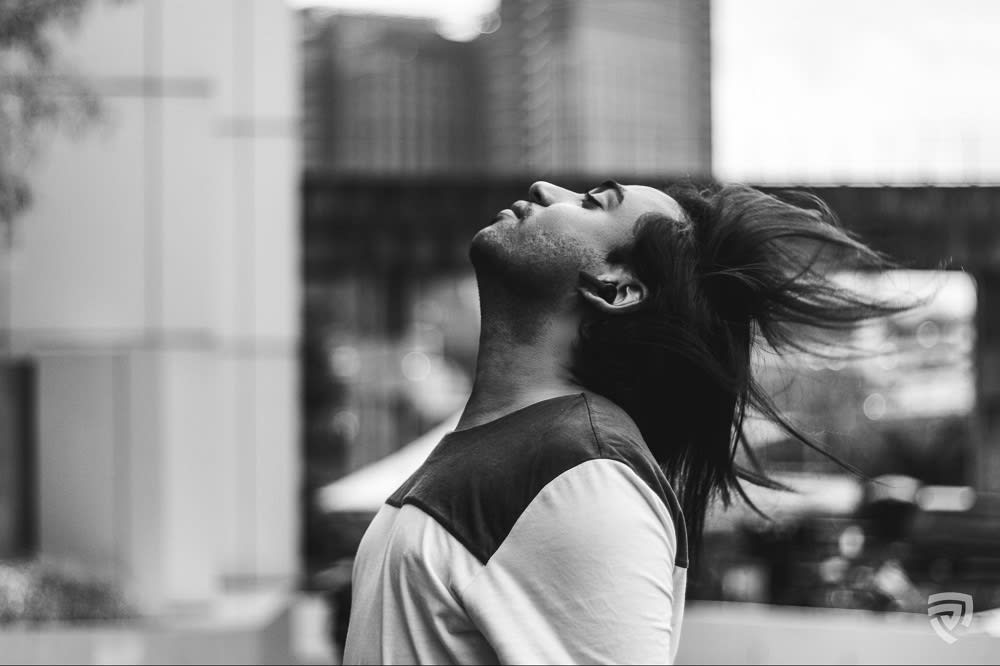 The texture of its changeable silicone earbuds lacks in smoothness, and noise cancelling not as great when compared to other truly wireless earbuds like the Sudio Nivå. Therefore, it might not be ideal if your surrounding is going to be noisy and loud. But if you use it in a quiet setting, like your room or workplace, then it suffices.
However, it's pretty secure to wear, and suitable for vigorous workouts like HIIT, circuit training as well as cardio movement workouts. You can safely flip your hair and turn upside down; your earphones will still be intact. Fret not, as it is designed with a sweatproof level of IPX4, so splashes of water are fine but do refrain from swimming in them.
They'll look good on you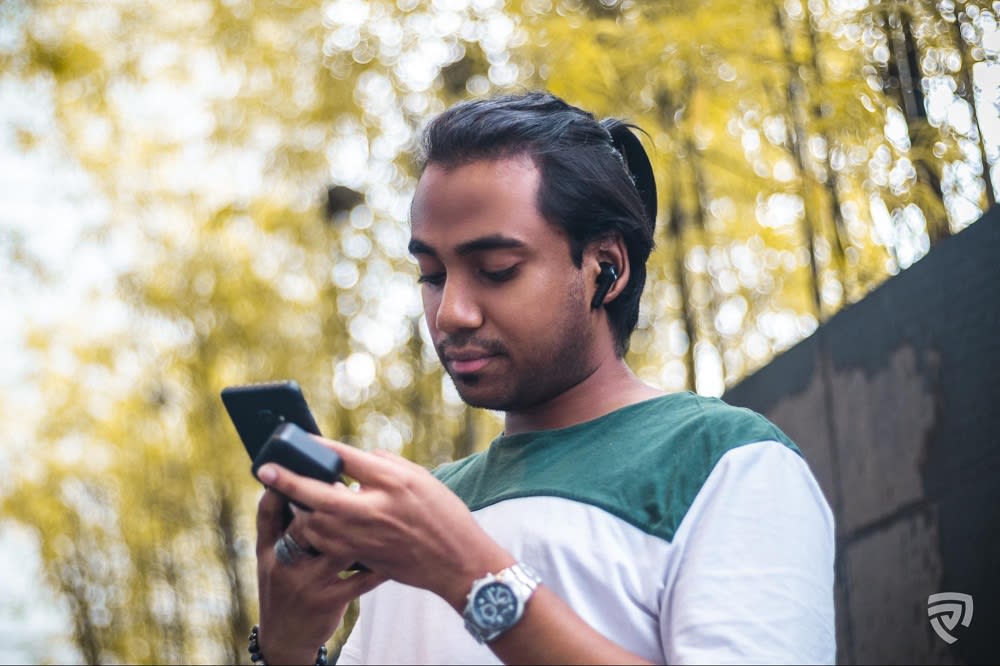 Aesthetically, the earphones are pretty stylish. Its charging case is compact and easy to store. Though, given the price, it scratches easy, as compared to the charging cases of other True Wireless earbuds.
More: 8 Solid Wireless Earphones No More Than RM 100
It lasts over five hours!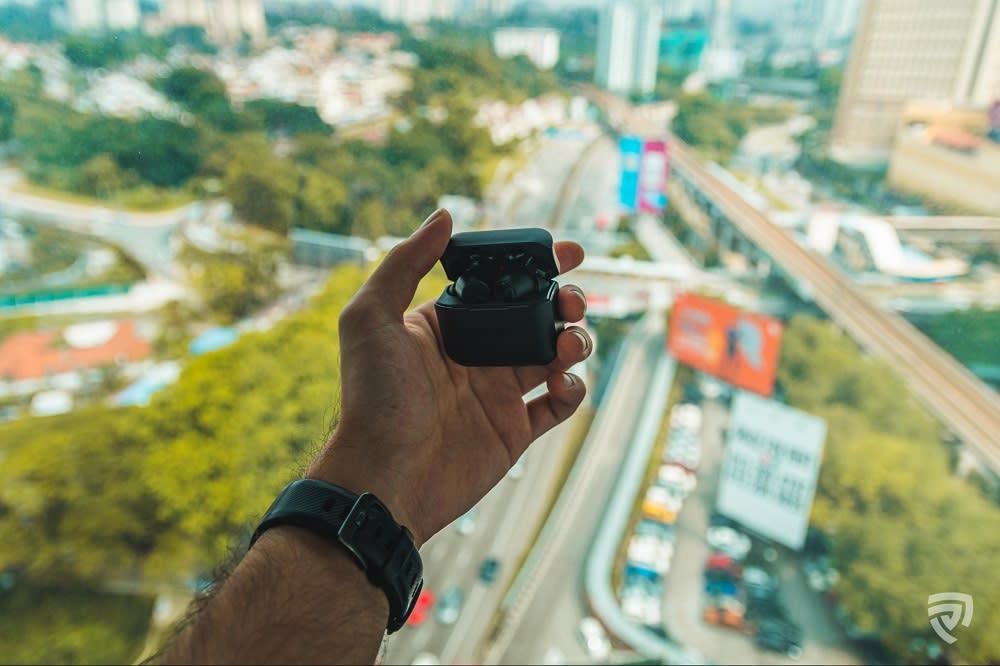 It has pretty powerful battery life. Although it's stated that the earphones can play music and audio from any form of media for 5.5 hours, it still goes strong into the sixth hour. So, you can relax and enjoy without worrying about your earphones running out of power.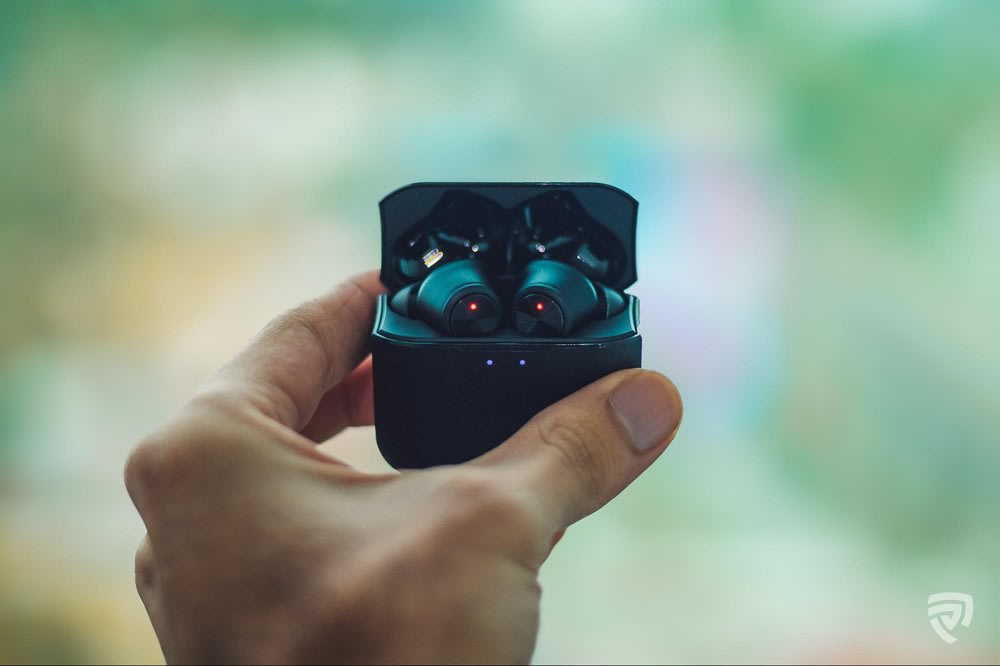 Conclusion
If you're looking for your first pair of truly wireless earphones or are not too particular with how your audio sounds, then this is a good pair for you. It's perfect for those who love the company of some music during their workouts in the gym.
This pair of earphones is not available in Malaysia yet, and currently retails at US$49.99 (approximately RM200). For more information, visit iTeknic.com.
Disclaimer: The pricing shown is just a good indication of how much these products are worth. The prices could change based on the e-commerce promotions that are going on. If some of the products are not available, do email us at [email protected] Thank you!
Like writing about great products? We're hiring! Learn how you can write for us!
This pair of true wireless earphones are affordable, lightweight and stylish. However, it's good for slow songs, such as ballads or even R&B songs with softer bass. Additionally, this is a great earpiece if you love the company of some music during your workouts.
What's Good
Affordable
Long lasting battery life
Good for slow songs
Stable earpods
Suitable for workouts
Sweatproof
What's Bad
Songs are not clear
Bass is weak
Lack of balance in background backing track and vocal mids
Bluetooth connection is not stable
Multi-function Buttons are not sensitive enough