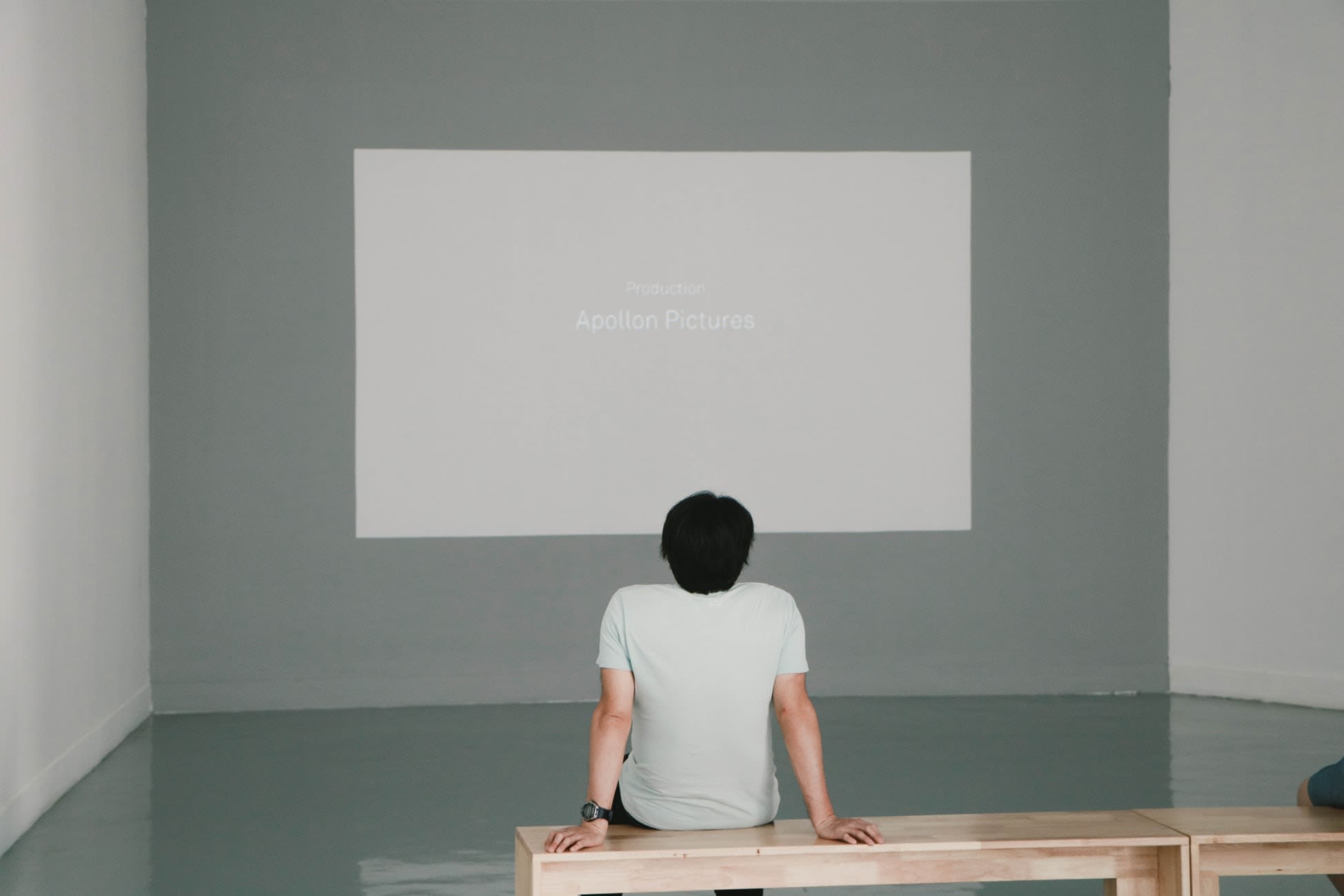 Not willing to spend RM 2,000 and above for a projector? Well, the good news is, you can find plenty of budget-friendly or at least, reasonably-priced projectors with decent-to-good image quality and bright projection system. And depending on the products, some even comes with a host of handy features that give you the best bang for your buck.
How much should I spend on a projector?
Just like buying any tech, the amount of money spent on a projector depends heavily on your respective needs and of course, budget. But if you insist on looking for the budget or affordable varieties, here are some of the useful guidelines before you made your first purchase.
i) Light Source
Any projector regardless of portable, mini or standard sizes requires a light source to help project the image, footage or text on a wall or projector screen. Look out for lamps that have the average ideal brightness between 2,000 to 3,000 Lumens for adequate-to-clearer image display regardless of your environment's ambient or bright lighting sources.
ii) Contrast Ratio
The general rule of thumb is that the higher the contrast, the better, which typically refers to the ratio between the black and white parts of the image. Find a projector that has a minimum of 1,500:1 contrast ratio if you want it for a dark room. Otherwise, anything higher than 2,000:1 is sufficient enough.
iii) Portability
Unless you have a permanent fixture for your projector, it's best to get the one that allows you to move it around easily. This is particularly evident for those who travel a lot or doesn't want to burden themselves carrying a projector from one room to another.
Now that you have learned some of the tips above, here are the best affordable projectors that might suit your budget.
Buy Now
RM1,125.00
Small but mighty; those are among the words best described for Vivicine T5, a feature-packed projector weighing less than 1 kg. It supports 4K decoding and is able to project up to 200 inches' worth of a big-screen display regardless of playing video games or watching movies.
Other key features include a built-in rechargeable battery, a durable RGB 3LED lamp life of up to 20,000 hours long and various connectivity options such as Bluetooth 4.2, Wi-Fi and USB ports.
Buy Now
RM399.90
Enjoy big-screen experience of up to 170" projection size in 1080p HD quality and two built-in stereo speakers with this compact-sized Vankyo Leisure 3. Suitable for both indoor and outdoor projection purposes, the projector boasts a contrast ratio of 2,000:1 and a brighter LED screen of 2400 LUX.
For such a price point, it manages to include a decent cooling system that disperses heat with minimum fan noises and even features a long-lasting lamp life of up to 40,000 hours. The projector also supports multiple connectivities such as USB and HDMI whereas the included bundled customised bag allows you to store your projector and other accessories in place.
Buy Now
RM709.75
For movie lovers, here's a home theatre projector that doesn't cost you a fortune. The Vivibright GP100 can project between the distance of 3.9' (1.2 metres) and 18' (5.5 metres) at a maximum resolution of Full HD 1080p. You can even customise your video or image size in either 4:3 or 16:9 aspect ratio
In terms of durability, the LED lamp has a lengthy lifespan of 30,000 hours. Enjoy everything there is to love as the Vivibright GP100 is also built with 5W stereo speakers and supports various video formats such as MP4, MOV and MKV.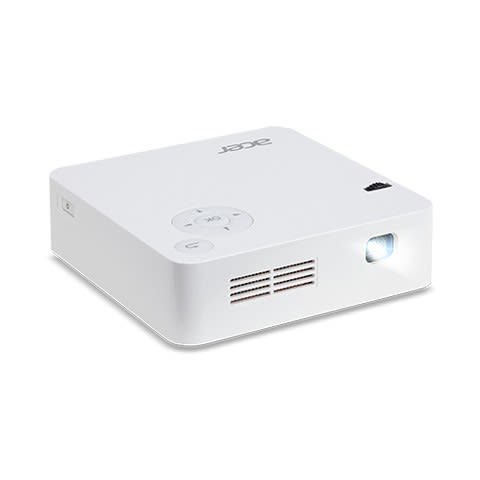 Buy Now
RM899.00
One thing worth noting about Acer C202i is its amazingly lightweight size at just 350g. This makes the projector easy to carry wherever you want it to be. It uses LED lighting, which means you are getting a longer lamp lifespan up to 30,000 hours.
The Acer C202i also supports both wired (HDMI, USB) and wireless (built-in WiFi) connections. In terms of viewing, it has contrast ratio of 5,000:1, with its image aspect ratio adjustable between 4:3 and 16:9. Finally, the overall projection size is stretchable at up to 100 inches.
Buy Now
RM903.44
This Shenzhen-based Vivibright F30Up projector supports 1920 x 1080 max resolution at full HD quality with a contrast ratio of 15,000:1. It can project from 3.9' (1.2 metres) up to an astonishing 22' (6.8 metres) at either 16:10 or 4:3 aspect ratio and has a better-than-expected brightness of 4,200 Lumens.
It utilises a 70W LED lamp, capable of lasting up to 50,000 hours. Although it has wireless connection support, those who prefer wired option can connect with the projector's multiple interfaces such as HDMI and USB ports.
Buy Now
RM1,895.00
Short throw projectors are generally expensive due to the quality of the glass used for projecting a larger picture from shorter distances. Fortunately, here's a short throw projector from Acer that costs below RM 2,000 range. Suitable for smaller spaces, the Acer S1286H packs a max resolution of 1920 x 1200 with a contrast ratio of 20,000:1.
It comes with a built-in 16W speaker, a 2x digital zoom and a 220W OSRAM lamp capable of lasting up to 5,000 normal hours or 10,000 hours using the ExtremEco mode.
Buy Now
RM1,029.00
This sleek-looking, all-black Acer X1123H projector packs a punch with its feature-rich highlights. For starters, it has 1920 x 1200 max resolution capability and a projection distance between 3.2" and 32" with 1.1x optical zoom. Thus, those make it ideal for versatile uses regardless of personal or work purposes.
Given its amazing brightness of 3,600 lumens, the projector is also suitable for image or PowerPoint presentations, say in front of a classroom or meeting room. Besides its multiple connectivity options, its 2.4 kg weight is reasonable enough to be utilised as a portable projector.
Buy Now
RM1,079.00
Ideal for classroom uses, the ViewSonic PA503S boasts an extra brightness of 3600 Lumens and SuperColor technology. That combination not only ensures a well-lit projection system but also better visual clarity and colour reproduction. Even the lamp life itself is made durable for long-term uses capable of lasting up to 15,000 hours.
Other highlights include auto sleep timer and auto power-off, both of which helps to shut off the projector when being left idle for a certain period. This, in turn, prevents unnecessary energy wastage as well as decreasing lifespan of the lamp.
The projector comes with five different modes from Standard Mode to Presentation Mode and Photo Mode. You can make good use of them to determine the for optimum viewing according to media type for different occasion.
Buy Now
RM1,299.00
A reasonably-priced projector made suitable for business use, the Optoma S341 sports a classy all-black exterior and well-positioned connectors on the back of the device. It has a contrast ratio of 22,000:1 with a total brightness of 3500 Lumens, making it ideal for the corporate environment.
The projector is also blessed with a long lamp life, which can be stretched up to 5,000-10,000 hours using respective maximum brightness and low-power eco mode. You don't have to worry about connectivity as well since it supports the likes of HDMI, VGA and USB.
Disclaimer: The pricing shown is just a good indication of how much these products are worth. The prices could change based on the e-commerce promotions that are going on. If some of the products are not available, do email us at [email protected] Thank you!