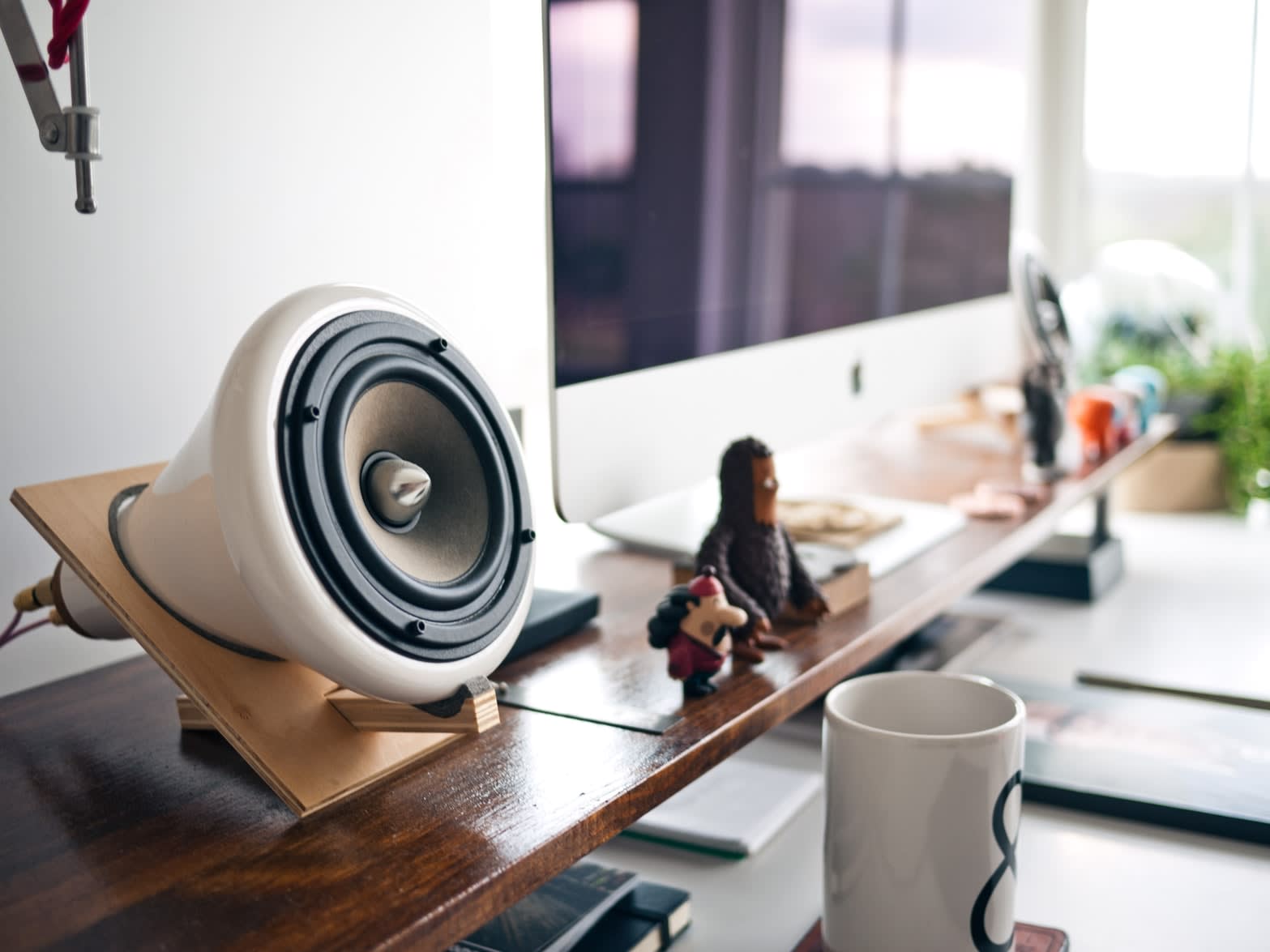 Before you get bitten by the shopping bug and buy the first Bluetooth speaker that catches your eye, it's important to understand which type of speaker suits your needs.
Bluetooth speakers typically come in a compact, small form as a convenient way to listen to your favourite tunes wherever you go. Meanwhile, larger speakers and stereos produce loud, room-filling sounds that will work wonders for social gatherings or for a home theatre system.
Now if you mix the function of Bluetooth for a home speaker, you get a neat home with great sound system!
What is the difference between Wi-Fi speakers and Bluetooth speakers?
The main difference between Wi-Fi speakers and Bluetooth speakers lies in the way they work. Wi-Fi speakers connect to a Wi-Fi network, which then allows the speakers to connect to an audio source.
On the other hand, Bluetooth speakers connect directly to an audio source, making them easier to set up. As Wi-Fi speakers can handle more bandwidth than their Bluetooth counterparts, they are able to support higher-fidelity audio. The downside to Wi-Fi speakers is that they require a Wi-Fi network to connect to, so they are often not as portable as Bluetooth speakers.
This list rounds up some of the best Bluetooth speakers available in our market right now:
Best wireless surround sounds with rear speakers - suitable for home theatre
Price from RM3,950.00
The JBL Bar 5.1 incorporates a soundbar, a surround sound system, and two battery-powered wireless speakers for the ultimate home cinema experience. Simple detach the two Bluetooth speakers from the ends of the soundbar and place them at the end of a room to immerse yourself in the depth and richness of a 5.1 surround sound system.
Thanks its 510W of power available and wireless subwoofer, the volume and the bass of the speakers can be cranked up to inject more oomph for the likes of live sport events and intense film scenes.
Best stereo wireless bookshelf speakers for music
Price from RM439.00
The Edifier R1700BT comes with a classic wood finish that complements virtually any type of home décor. Music lovers will appreciate the crystal-clear stereo separation from both the right and left channels.
This pair of stereo puts on a very well-balanced performance no matter what type of music you listen to, providing warm and clear tones especially in the trebles. Listening to the vocals in your favourite songs is a delight thanks to the ability of the speakers to produce midrange sounds rich and detailed.
Best wireless speakers for Google Home
Price from RM147.00
The Google Home Mini is an affordable stepping stone into Google's smart home ecosystem. Despite its lower price tag and smaller size, the Mini is capable of pumping out sounds that are rich and full.
It also features support for Google Assistant so you can use the sound of your voice to do everyday tasks. Get you weather reports, turn on tunes, control other smart home appliances, or make a call and much more with the speaker.
Furthermore, it also support Chromecast so you can connect to compatible devices and control apps and services like Netflix and YouTube.
Best portable wireless speakers for home and outdoors
Price from RM389.00
Why not enjoy the best of both worlds with the pint-sized Ultimate Ears WONDERBOOM 2 which delivers a powerful performance at both home and outdoors in such a small body?
This Bluetooth speaker features an Outdoor Boost mode that restricts the bass frequencies, allowing the speakers to play loud and clear despite the noisy environment. The buoyant WONDERBOOM 2 features a rugged and waterproof design that is built to brave the elements of the outdoors.
Furthermore, the speakers have an impressive battery life of 13 hours so you can jam to your favorite beats for a long time before needing to charge it up.
Best wireless Hi-Fi speakers - suitable for audiophiles and for computer use
Price from RM2,050.00
Whether it's casual gaming, watching movies, or listening to music, the AudioEngine HD3 Wireless Speakers has low latency to prevent audio lag which is all-too-common in wireless speakers. Immerse yourself in Hi-Fi audio thanks to the speakers' built-in digital-to-analog converter (DAC) that delivers sounds which will impress even the most nitpicky audiophile.
The DAC also serves as an amplifier to help deliver premium-level sounds from demanding headphones that you can plug in through the speaker's 3.5mm input.
Best rated/overall wireless speakers for home
Price from RM699.00
The Ultimate Ears BOOM 3 encompasses everything you could ever want in a wireless speaker: rugged design, impressive sound quality, and ease of portability.
BOOM 3 is great for social events as it is loud, has a punchy bass, and produces a comprehensive, 360-degree sound so that the music travels in every direction. Moreover, its two-tone iridescent fabric finish makes a beautiful addition to your home furnishing. For outdoors, the IP67 waterproof and dust-proof rating make for a perfect companion for a pool party!
Best gaming wireless speakers for home
Price from RM848.70
The Logitech G560 takes gaming to another level with its sophisticated RGB lighting system. This system implements a screen sampler to intelligently determine what coloured lighting best suits every gaming scene.
In terms of audio quality, the G560 produces rich, detailed sounds and is capable of supporting DTS 7.1 surround-sound settings. The speakers also does not hold back when it comes to loudness which makes them perfect for immersive gaming.
Furthermore, the G560's powerful down-firing subwoofer speaker delivers robust bass music and sounds of explosions for a more realistic gaming experience.
Best sounding, wireless speakers for multi-room setup
Price from RM6,995.00
Its myriad of features and streaming options make Naim Mu-so 2 Speaker the go-to choice as a multiroom speaker. Besides Bluetooth support, Naim Mu-so 2 can connect to various streaming platforms via Apple AirPlay 2, Chromecast, or through Naim's own multi-room system.
The Mu-so 2 is capable of reaching high volumes without a smidge of distortion in the sound. Moreover, the speakers produce sounds with rich tones, effortless grasp of rhythm and dynamics, along with an expansive soundstage.
Disclaimer: The pricing shown is just a good indication of how much these products are worth. The prices could change based on the e-commerce promotions that are going on. If some of the products are not available, do email us at [email protected] Thanks!