In the modern world, most users now complete the majority of their computing tasks on mobile devices, and this has reduced the usage of full-sized desktop computers.
However, desktop computers are still relevant -- especially if you need more space and full sized peripherals, like keyboards and screens, to work comfortably. Shopping for the correct desktop computer or PC to suit your needs depends on what you'd like to accomplish with it.
Regardless, there are a good many choices out there on the Malaysian market. Things can still get a little confusing, so we've helped to narrow down the choices with the following list.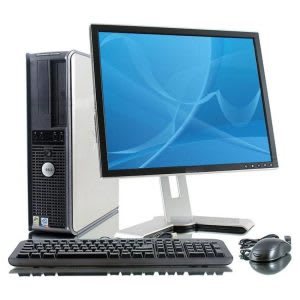 Dell Optiplex 780 Desktop PC
RM 497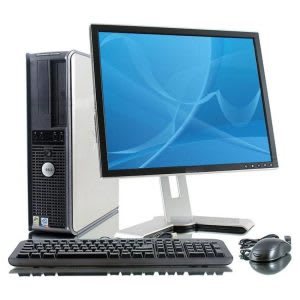 CPU: Intel Core 2 Duo- 1.2GHZ | Graphics Card: Integrated Graphics Controller Shared 4GB | RAM: 4GB DDR 2 | Display Screen: 19-inch Dell LCD
Those on a super tight budget can look at factory refurbished units. Factory refurbished units from DELL undergo a rigorous process to ensure that they work out of the box, unfailingly.
For a price of less than RM600, you get a full system including display monitor, keyboard and mouse. The Optiplex 780 is still stylish with its SFF tower and although not top of the line, it's still able to carry out all but the most hardcore computing.
With a core 2 Duo processor at 1.2GHZ, 4GB of Graphics RAM, 4GB of DDR RAM, and 160GB hard disk, you'll be equipped with top-of-the-range specs from a few years ago. The easy-open chassis allows for easy upgrading when you get more cash.
---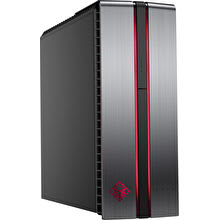 HP Omen 870-168D I7 W10 GTX960 Desktop PC
RM 4499.00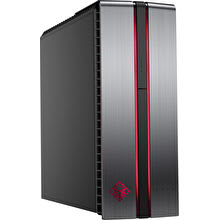 CPU: Intel Core i5 or i7 | Graphics Card: Dual Geforce GTX960 | RAM: 16 GB DDR4 | Display Screen: N/A
Although the HP Omen is often touted as a gaming PC, it's just as capable of handling multimedia tasks, like video editing. With a choice of the i5 or i7 Intel processors, and top of the line NVDIA GTX960 and AMD R9 graphics, this PC was made for crunching out top numbers.
In terms of games, this desktop is VR-ready and can be further customized to suit any gaming requirements. It comes standard with 16GB of high-speed DDR4 RAM and supports up to 64 GBs. A large 2 terabyte 7200rpm hard disk for faster access speeds is also included, although the option to add SSD for even faster speeds is available.
The seamless integration of these top-of-the-line components in a beautiful unique casing guarantees a smooth and speedy turnaround, especially in terms of media heavy jobs. Video editing and mixing music are now effortless! The only drawback is the rather steep price and the fact that no monitor is included in the package.
---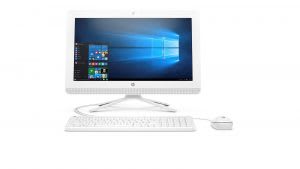 HP 20-C042D 19.5″ Pentium W10 All-in-One Desktop PC
RM 1656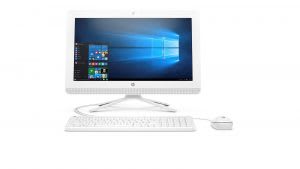 CPU: Intel Pentium j3710 1.6GHZ 4 core | Graphics Card: Integrated Graphics Controller | RAM: 4 GB DDR3 | Display Screen: 19.5 Integrated Display
If you're on the hunt for the perfect home-use PC, look no further this all-in-one gem. It's the best there is out there.
For surfing the net, streaming videos, live video chats, or simply typing a letter, this budget-friendly all-in-one PC, with an unobtrusive design and large 19.5-inch screen does everything out of the box.
You can pick and match the specifications directly on the site to suit your needs and preferences, or simply purchase the base model, well-equipped to handle the majority of daily computing tasks. However, don't expect to play the latest 3D-intensive games at full speed as this machine was created with other purposes in mind.
---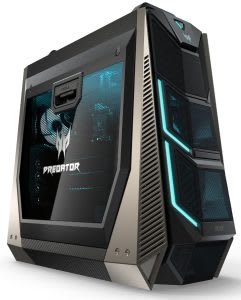 Acer Predator Orion 9000 (PO9-900) Gaming Desktop
RM 24702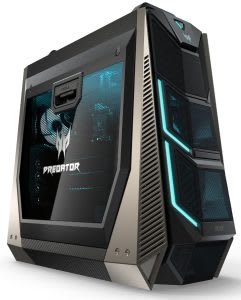 CPU: Intel Core i9-7980XE | Graphics Card: Geforce GTX1080 | RAM: 32 GB DDR4 2400MHz | Display Screen: N/A
You might just have to sell a kidney to get this one. The top of the line offering by ACER was created with the professional gamer in mind.
Equipped with the latest pre-production commercial test units of the Intel® Core i9-7980XE processor, 32 GB of DD4 2400 MHz UDIMM Memory, 2 NVDIA Geforce GTX1080 graphic cards with 11GB of 5X Graphics DDR, 512 MB Solid State Drive and additional 3 Terabytes 7200 RPM Hard Disk, these are just a few of the main specifications that will make gamers salivate.
ACER throws in a gaming chair, mouse, and T-shirt, although keyboard and display are not included. In terms of computing power, there is simply no comparison, but it costs about the same as a small car would, so this one is made for those of you with money to burn.
---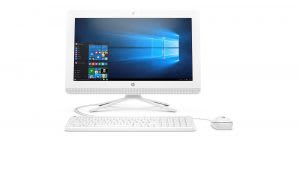 HP 20-C040D 19.5″ Celeron All-in-One Desktop PC
RM 899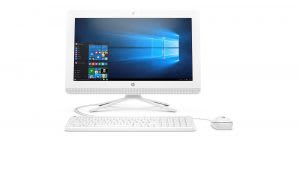 CPU: Intel Celeron 1.6GHZ 4 core | Graphics Card: Integrated Graphics Controller | RAM: 4 GB DDR3 | Display Screen: 19.5 Integrated Display
The HP20-C040D is the sister model to the HP20-C042D, specifically designed for individuals like students, who have a smaller budget but still require newer hardware.
It features the same stunning outer all-in-one design and LCD screen as its sibling but with lower spec components mainly the Intel Celeron processor and RAM with the. Rest assured this is still a capable machine for normal everyday computing tasks such as assignments and surfing the net.
---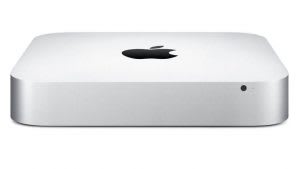 Apple Mac Mini 2.6GHZ 8GB 1TB
RM 2999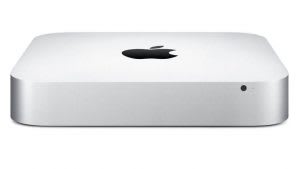 CPU: Intel Core i5-4278U 2.6GHZ HASWELL | Graphics Card: Intel IRIS Graphics Onboard | RAM: 8 GB 1600MHZ LPDDR3 SDRAM | Display Screen: N/A
Graphic design has long been Apple's forte. In the past, users would sometimes have two PC's — one to run the propriety MAC OS, and one to run Microsoft Windows.
Those days are now in the past since ditching the power PC architecture for Intel, modern Macs have the native capability to run Windows, and with dual boot you can have the best of both worlds.
The Apple Mac Mini comes with a 2.66GHZ Intel i5 processor, 8GB of RAM, 1Terrabyte of hard disk space, increased graphics performance and the propriety OS-X Yosemite. Ultrafast 802.11ac wireless networking and ample ports are also included.
With this model, you can easily switch between propriety apple graphic software and Windows. However, as with previous Mac Minis, peripherals and display screens are a separate purchase.
---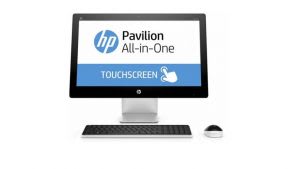 HP Pavilion 23-Q147D 23″ I3 W10 All-in-One Desktop PC
RM 3357.55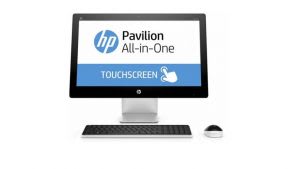 CPU: Intel Core i3-61000T | Graphics Card: AMD R7 A360 2GB Onboard | RAM: 4 GB DDR3 | Display Screen: 23-inch Integrated Display with touchscreen
This will add a touch of class to your SOHO environment. This slim all-in-one design by HP will be the centerpiece of your office, blending well in any work environment.
But it's not just about looks; this desktop computer offers the latest processor technology choices, hard disk sizes and sufficient RAM to handle any office tasks, simply choose your preferences from the base model on site to ensure the highest compatibility with your needs.
The large full HD display allows you to work for hours at a time without eye strain, and the numerous built-in ports allow you to connect to all your favorite office appliances. Just remember this is an excellent all-rounder, which is best to customize as you are buying since adding internal components, later on, will be more difficult.
---
Disclaimer: The pricing shown is just a good indication of how much these products are worth. The prices could change based on the e-commerce promotions that are going on. If some of the products are not available, do email us at [email protected] Thank you!
Like writing about great products? We're hiring! Learn how you can write for us!