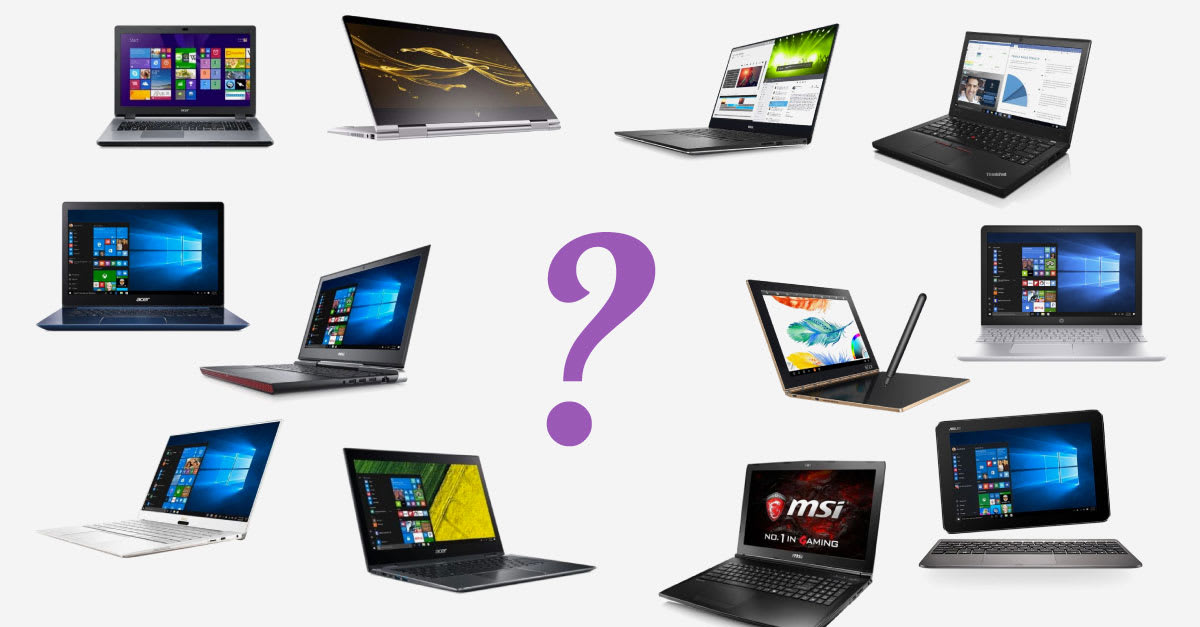 Choosing the right laptop for yourself can be tedious, as there are plenty of specs, shapes and sizes in the market. Many are influenced by brands, some by attractive prices and some by the technology and features. However, people often buy the wrong laptop specs and features as to what they need it for, because of aesthetics and brand.
The best way to determine what is good or not good for you is to figure out what you need the laptop to do for you. If you will need it for work, or for home or designing, then there are plenty of models for you to choose out there, and some are affordable, too. In this day and age, technology has become a necessity in our daily life, and a laptop is definitely one of them.
With so many types and brands of laptops to choose from, below is a list we have compiled, showing you the best of the best according to your needs. At the end of this list, we've also come up with a guide on how you can choose a good laptop according to your needs.
---
Top 10 Laptop Recommendations in Malaysia
Huawei Matebook 13
Dell XPS 13 (9370)
Apple Macbook Pro 16-inch
Dell XPS 15 7590
Apple MacBook Air (2020)
Lenovo ThinkBook 13s
MSI GS65 Stealth 9SE
Microsoft Surface Book 2 (15-inch)
Acer Swift 3 SF314-52-549V
HP Pavilion 15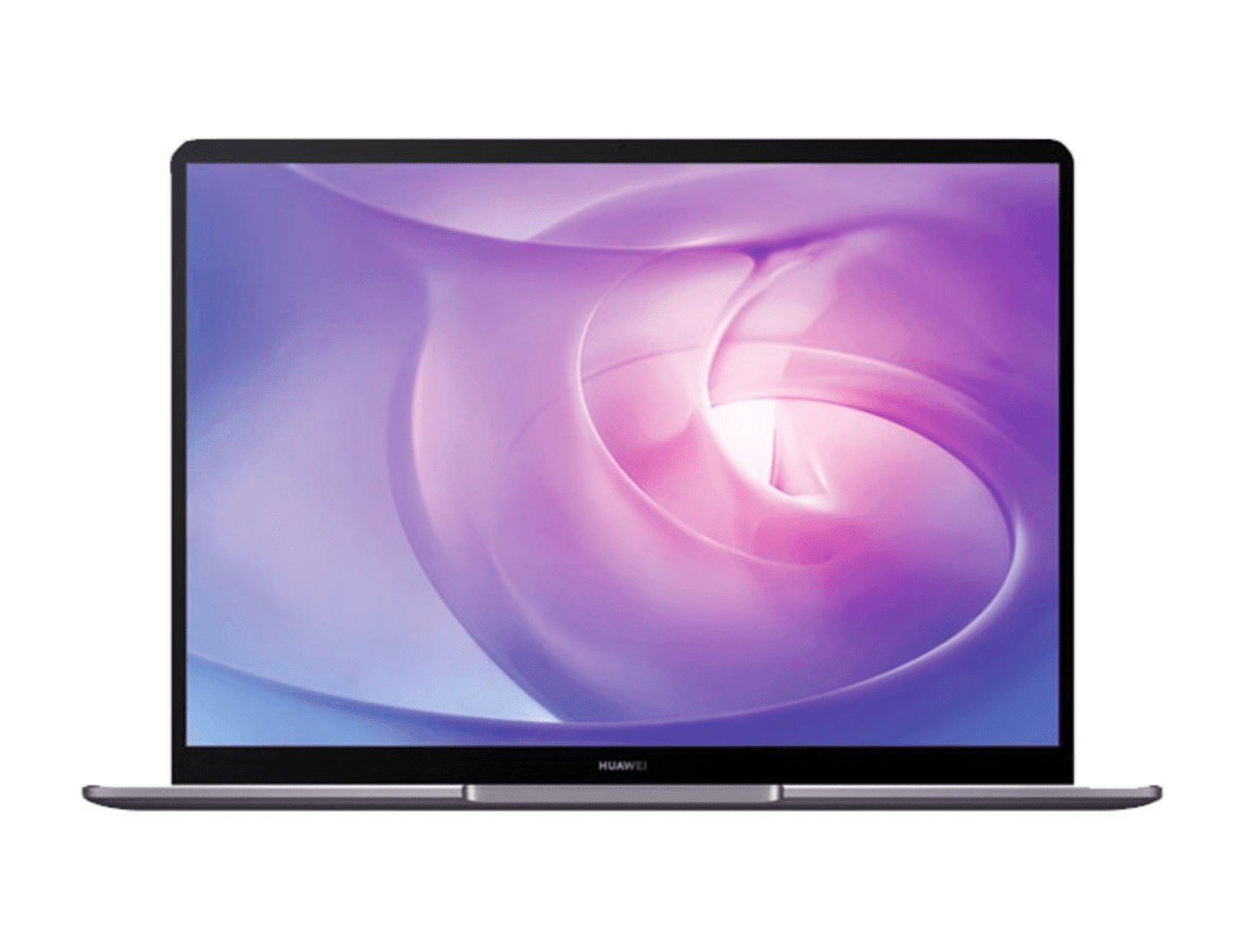 Huawei Matebook 13 (Intel Core i7)
RM 4299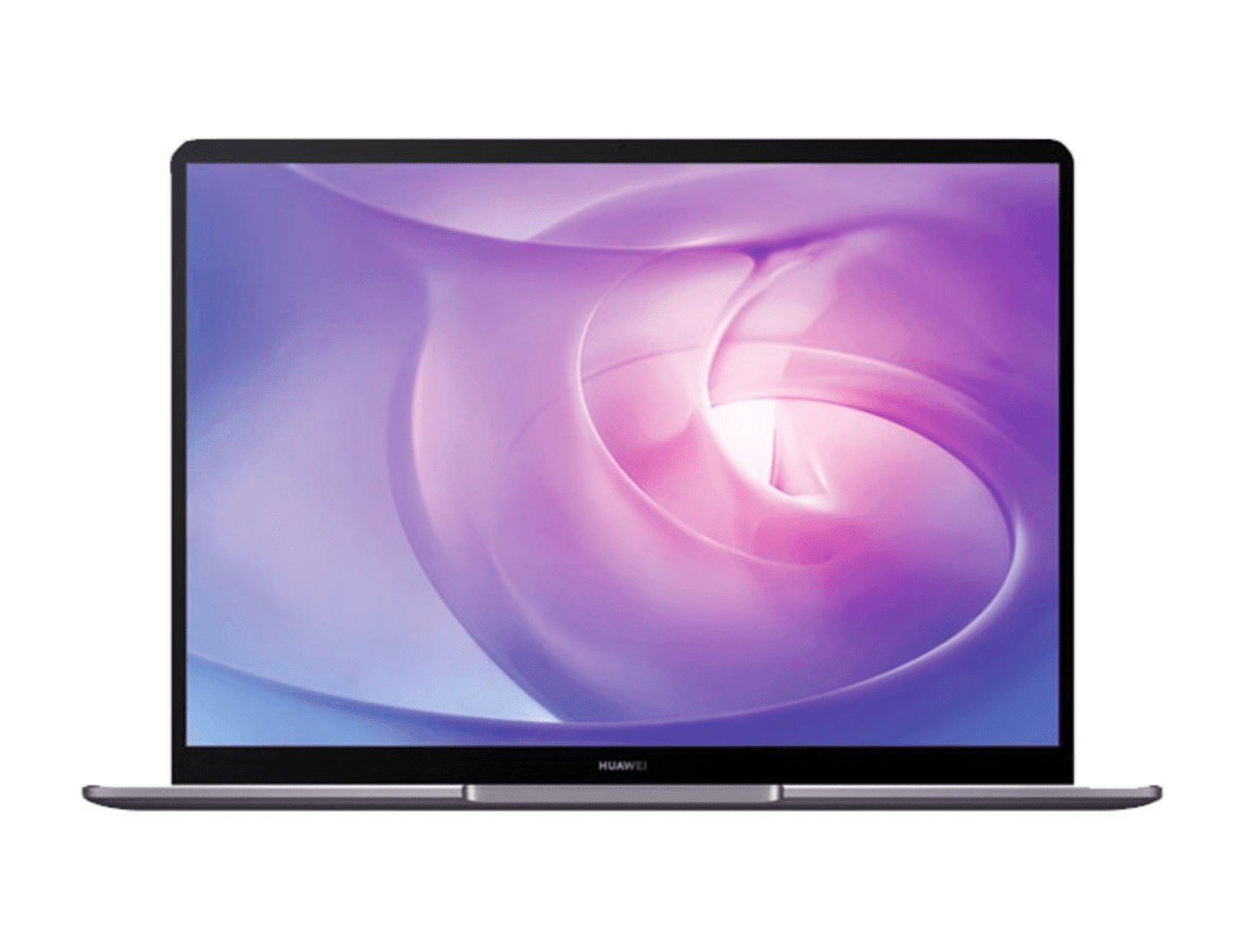 add_circle
Value for money
add_circle
Good choice in processor and graphics card
add_circle
Powerful for what you're paying
remove_circle
Hard to upgrade
remove_circle
No Thunderbolt 3
CPU: Intel CoreTM i7- 10510 U processor | Graphics: Nvidia GeForce MX250 Processor | Memory: 8GB DDR4 2400MHz | Storage: 512GB PCIe SSD
Display: 2160 x 1440 pixels | Screen size & type: 13 inches
Weight: 1.3 kg | OS: Windows 10 Home Edition 64-bit | Ports: x2 USB-C
Not everyone needs a fancy laptop for work, or for school. For some, all they need is a lightweight yet powerful one that they can go around with for meetings and presentations.
Performance
The Matebook 13 is also doing better at the graphics department compared to its predecessors. For presentations with high-res videos, images and general computing needs, this laptop has got you covered.
Battery
Don't worry about your laptop shutting down midway of your presentation as the battery can back you up for a good 9.6 hours in a single full charge; we're talking about playing 1080p video playback throughout. For regular internet surfing, presentation slides and other writing tasks, your laptop should last you longer hours, as compared to the Dell XPS 13.
The Huawei PC Manager
It's possible that Windows 10 might miss out a few hardware issues and updates that your computer needs. That's when the Huawei PC Manager comes in handy; it's able to scan the hardware to detect any problems that need fixing or upgrade. You can then choose a recommended upgrade with just a single click.
Who needs it?
This Huawei Matebook 13 is designed for people who needs a little bit of everything: writing, presenting, simple video making, and gaming. Although it's not made for professional gaming, it can still support regular PC games and online games.
Weighing at only 1.38kg with only half an inch in thinness, it can also be your perfect travelling companion. So if you travel a lot for work, you should consider this laptop.
---
Dell XPS 13 (9300)
RM 6398.99
add_circle
Vibrant screen display
remove_circle
Battery life is average
CPU: 10th Generation Intel Core i5-1035G1 / i7-1065G7 Processor | Graphics: Intel Iris Plus Graphics | Memory: Up to 16GB | Storage: Up to 1TB SSD
Display: Full HD+ / 4k Ultra HD+ touch display | Screen size & type: 13.4-inch, InfinityEdge touch / non-touch display
Weight: 1.38 kg | OS: Windows 10 Home / Windows 10 Pro | Ports: x1 USB-C, x1 MicroSD, x1 USB 3.0, x1 USB 2.0
The upgraded Dell XPS 13 9300 is powerful enough for both the working adults and college students, as it allows you to go for the very powerful i7-1065G7 Processor or the i5-1035G1 for lighter usage (school project and studies).
Performance
Generally, dell has a reputation for good and smooth performance. The screen has a good viewing angle even from the side and the top, allowing you to easier present your work to multiple people nearby in the room.
Reviews also show that people who have tried and tested the XPS 13 also loved the keyboard and touchpad; they have a smooth and accurate operation. Also, the webcam has a good placement in the middle for easy usage, but, the quality is just at average.
Battery
Unfortunately, the battery life in a single charge is not this Dell's best feature. For the 4k UHD version, the battery recorded an estimate of 8 hours only. However, the Full HD version recorded an estimate of 12 hours. Students and people who are always out and about are encouraged to opt for the Full HD version to avoid straining the battery.
Unsuitable for gaming
Although this laptop is not made for professional gaming, the graphics are much better than its predecessors, so light, online gaming shouldn't be a problem.
Apart from that, the laptop doesn't heat up easily after long hours of usage. Hence why it's great for people of all ages and professions. Plus, it's lightweight, so you can effortlessly carry it out and about.
---
More: The 8 Best 13-Inch Laptops to Buy For Your Poor Back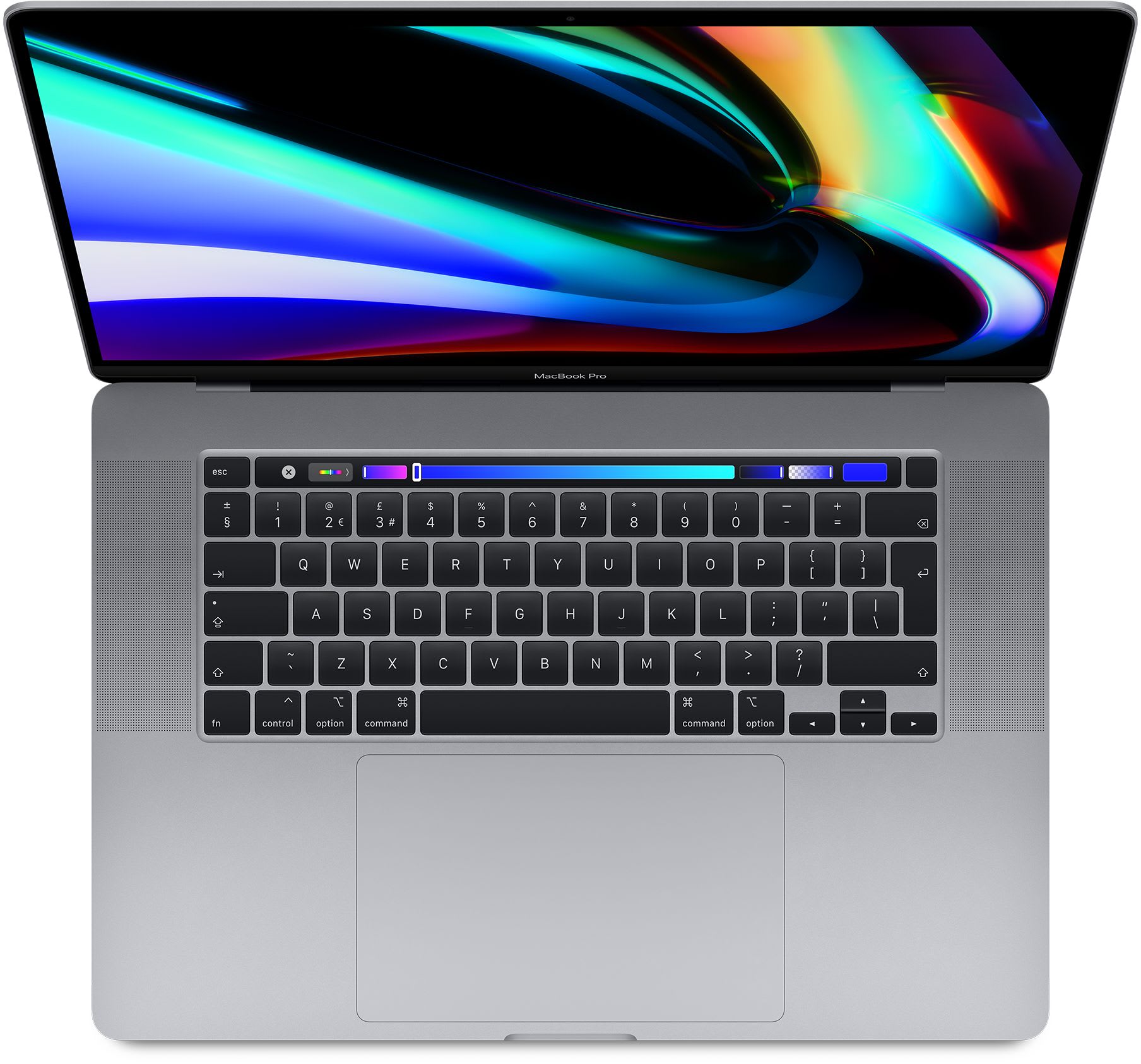 Apple MacBook Pro 16-Inch (late 2019)
RM 10499.00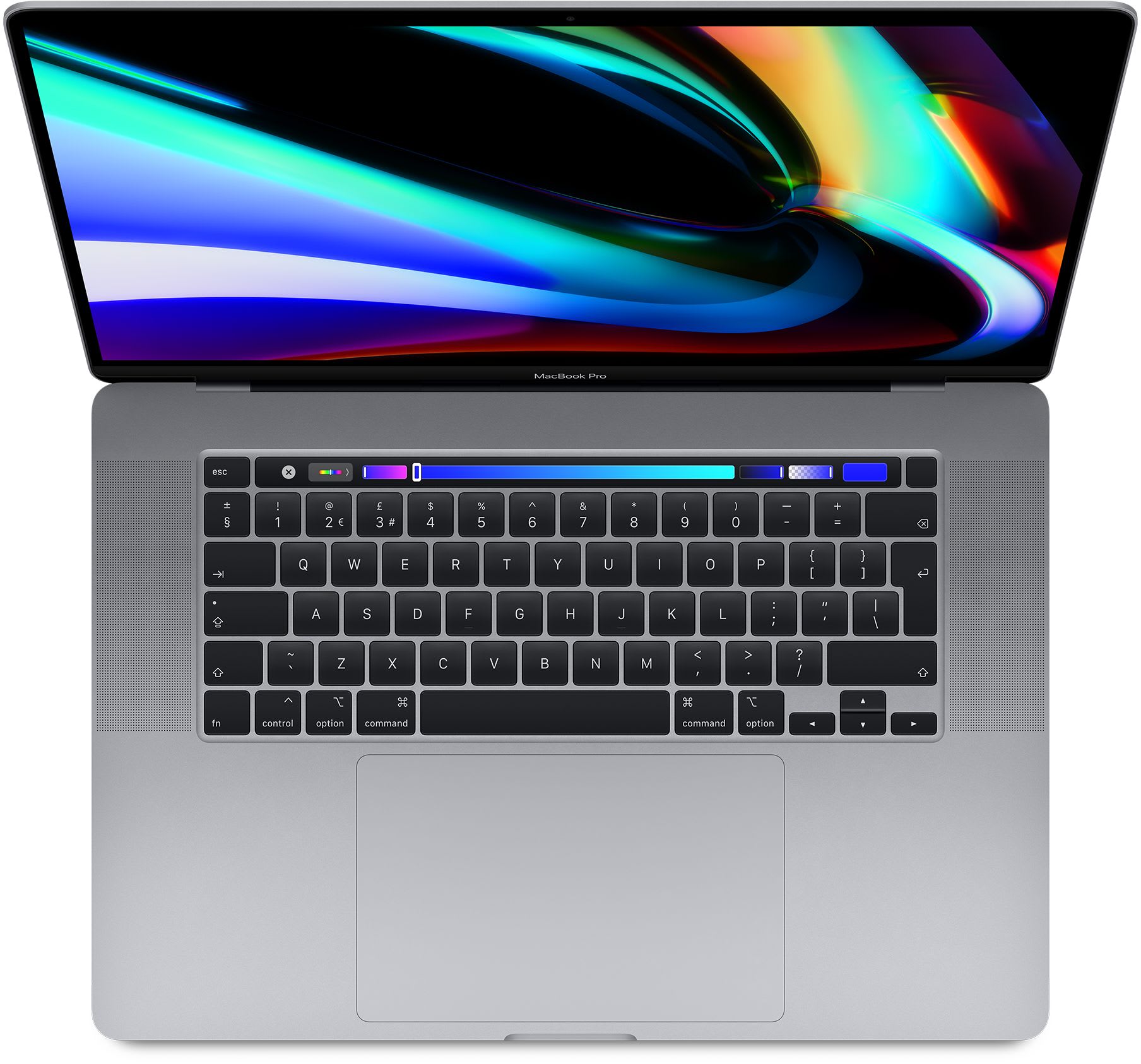 add_circle
Powerful performance and specs
add_circle
Vibrant colours for designing
remove_circle
Limited Thunderbolt 3 ports
CPU: 2.6GHz 6-core 9th-generation Intel Core i7 processor | Graphics: AMD Radeon Pro 5300M with 4GB of GDDR6 memory | Memory: 16GB 2666MHz DDR4 | Storage: 512GB SSD
Display: 16-inch Retina display with True Tone | Screen size: 16 inches 3,072 x 1,920
Weight: 2 kg | OS: MacOS | Ports: x4 Thunderbolt 3
Though it's one of the priciest computing brands in the market, Apple is also popular for its performance, built and display qualities. Graphic designers, fashion designers, video editors and art directors swear by Apple for their high-end quality work.
Performance
It's powered by a 6-core 9th generation Intel Core i7 processor, not forgetting the Radeon Pro 555X with 4GB of GDDR5 memory. There's also 16GB RAM and 512GB of SSD storage, which is upgradable to 1TB if you're in need of more space.
As compared to 2019's 15-inch MacBook Pro, you get twice as much storage space, better graphics, faster speed and plenty of other new features – all for the same price as the 15-inch.
Not for gaming
Like any computers, you can use your Mac for gaming, but don't expect great performance and quality. But looking at how powerful the specs are, you might just be able to game on your laptop, provided there's no other software running in the background.
Audio and Speakers
The speakers on this MacBook Pro 16-inch has improved tremendously as compared to the previous, extinct 15-inch. The built-in microphone is so clear, you don't even need an external mic for your voice recording or conference calls. Together with its portability, this laptop might just be your perfect mobile workstation.
---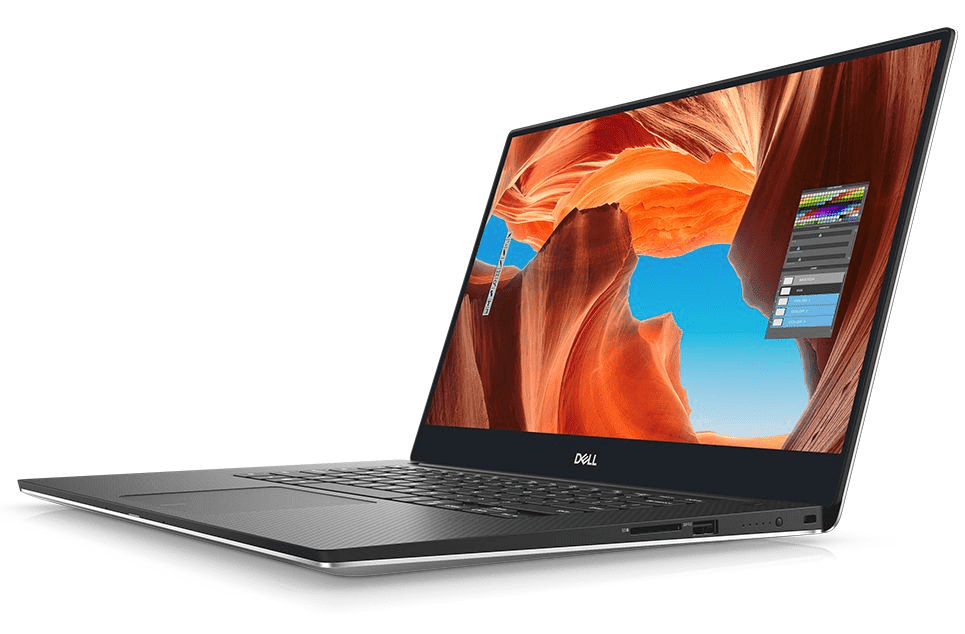 Dell XPS 15 7590
RM 7399.00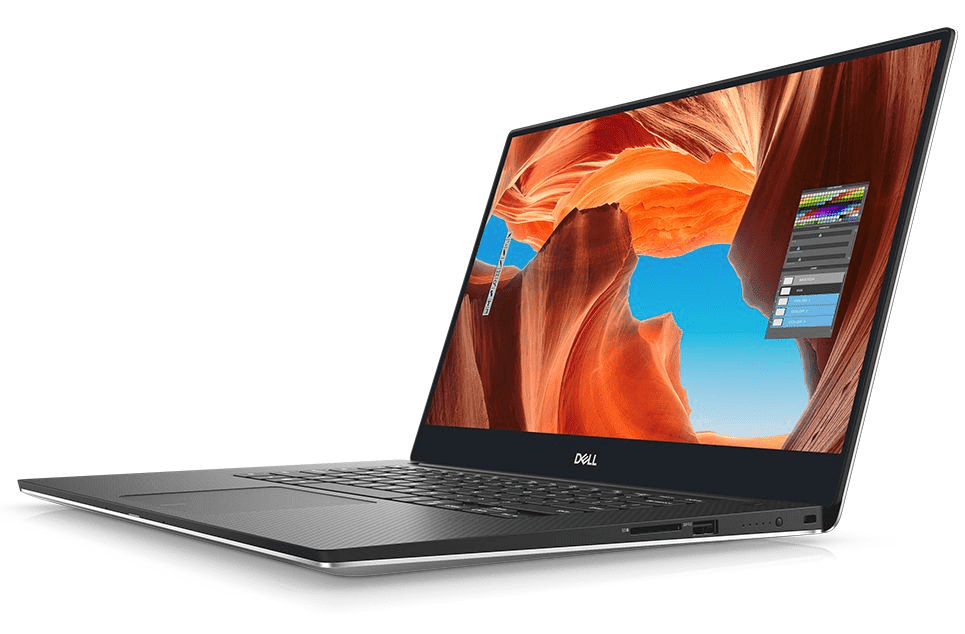 add_circle
4K OLED display with Infinity Edge
add_circle
Full SD card slot
add_circle
New and better webcam placement
add_circle
Lightweight for a 15-inch
remove_circle
Audio is average
remove_circle
Keyboard is not upgraded from the older gen
CPU: 9th Generation Intel Core i7-9750H | Graphics: NVIDIA GeForce GTX 1650 4GB GDDR5 | Memory: 8 GB, 2 x 4 GB, DDR4, 2666 MHz | Storage: 512GB SSD
Display: 15.6-inch FHD Anti-Glare InfinityEdge | Screen size: 1920 x 1080
Weight: 1.8 kg | OS: Windows 10 Home Single Language 64bit | Ports: 1x HDMI v2.0 port, 1x Thunderbolt, 2x USB 3.1 Gen 1 port, 1x universal audio jack
Performance
Although there are not much design changes for the Dell XPS 15 7590, there are a few minor changes at the web camera placement department. It's easier for showing and viewing, as compared to its predecessors.
That aside, this XPS 15 is upgraded with the new NVIDIA GeForce GTX 1650, so it's made primarily for video production as well as image and photo editing. It's not meant for professional gaming, but if you wish to, light gaming shouldn't be a problem.
Keyboard is basic
Dell was pretty well-known for its keyboard on their laptops, however, that game has changed. The current keyboard is mediocre and doesn't give you any trouble but it's not up to par with the latest ones out there in the market. There is no special function or additional features, making the keyboard basic.
Multi-function trackpad
Nevertheless, the trackpad makes up for the keyboard's lack of enhancement. It uses the Microsoft Precision driver and is better for control, especially when you are editing videos and pictures from one window to another.
---
More: 7 Best 15-Inch Laptops That Hit the Size Sweet-Spot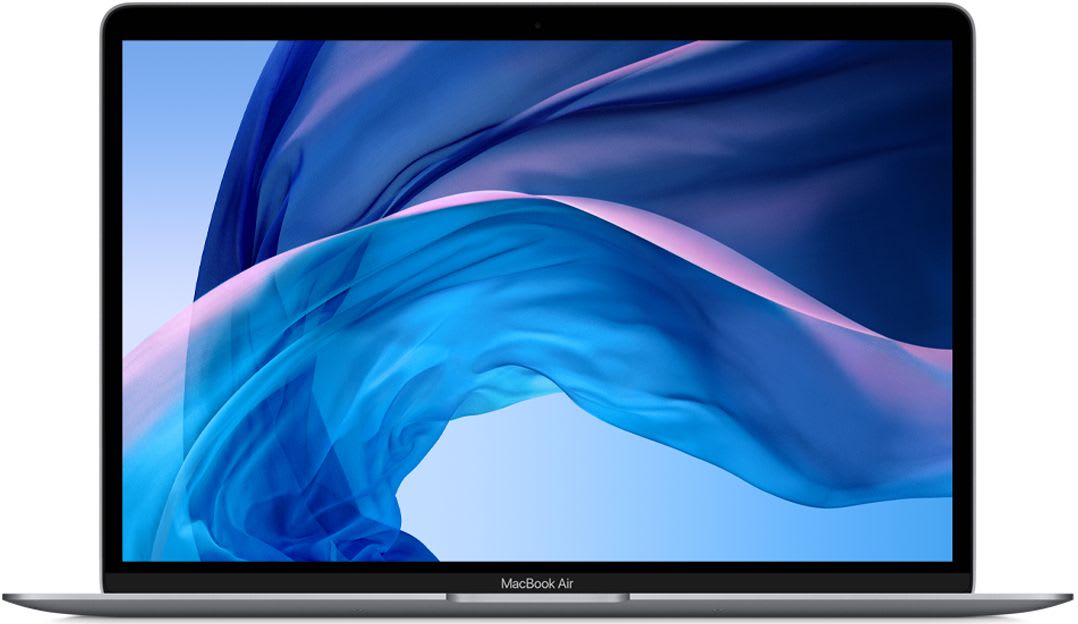 Apple MacBook Air 2020
RM 3959.00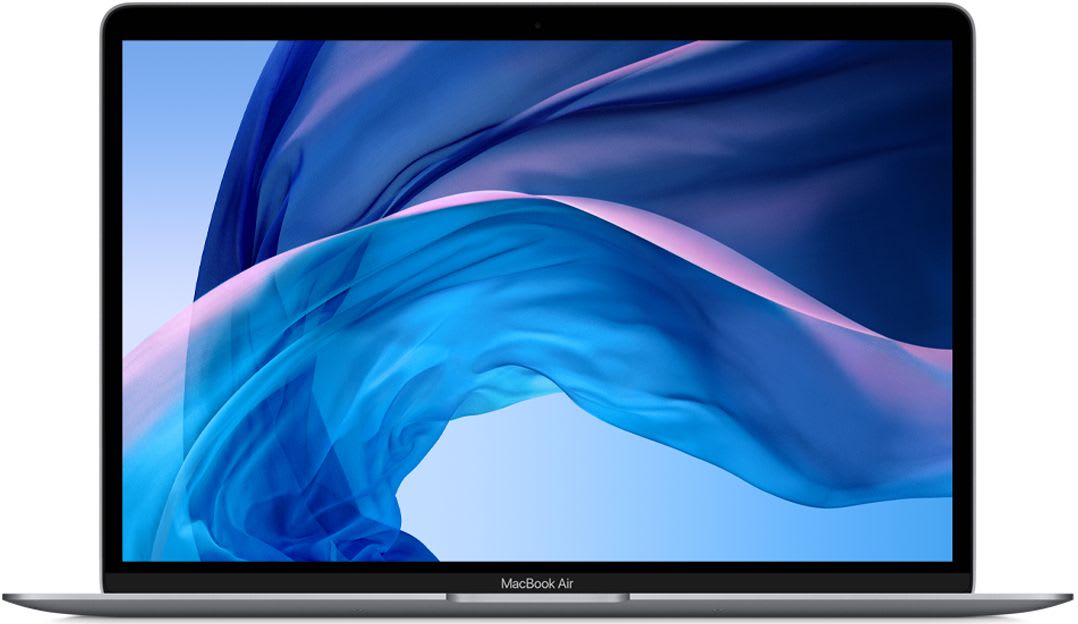 add_circle
Better keyboard from the previous generation
add_circle
Excellent screen display
remove_circle
Limited number of ports
CPU:1GHz dual-core 10th-generation Intel Core i3 processor | Graphics: Intel Iris Plus Graphics | Memory: 8GB 3733MHz LPDDR4X memory | Storage: 256GB SSD
Display: Retina display with True Tone with 2560x1600 resolution | Screen size: 3 inches
Weight:29 kg | OS: MacOS | Ports: Two Thunderbolt 3 ports
Performance
With a jaw-dropping weight of just 1.29kg, the Macbook Air is more powerful than it looks. You can upgrade it up to quad-core Intel Core i7 processor, for it to work twice as fast as the basic one processor.
Instead of using it for just light writing, or data entry jobs like its predecessors, this new Macbook Air allows you to edit images and videos, and even play games. Also, you can upgrade your machine up to 16GB of high-performance 3733MHz memory, so you can have multiple windows and apps open without it lagging.
Not enough space to store your video files, movies, images and games? Fret not, as you can upgrade your machine up to 2TB of SSD storage.
Magic Keyboard
The new Magic Keyboard has finally landed on the Macbook Air range. Experience a responsive yet quiet and comfortable typing with this keyboard. Additionally, the inverted‑T arrow keys work to help you slide smoothly through spreadsheets and heavy text.
Also, the backlit keys have an ambient light sensor, so it's easier for you to type under low-light settings.
Force Touch trackpad
The new Force Touch trackpad is designed especially to let you interact with your MacBook Air in so many ways possible. First, it's 20% larger compared to previous models, so it's more convenient for the intended Multi-Touch gestures (pinch, zoom, three-finger tap). Also, no matter where you click on the trackpad, you can have more precise control and uniform response.
---
More: Reduce Bulk and Weight with These 9 Lightweight Laptops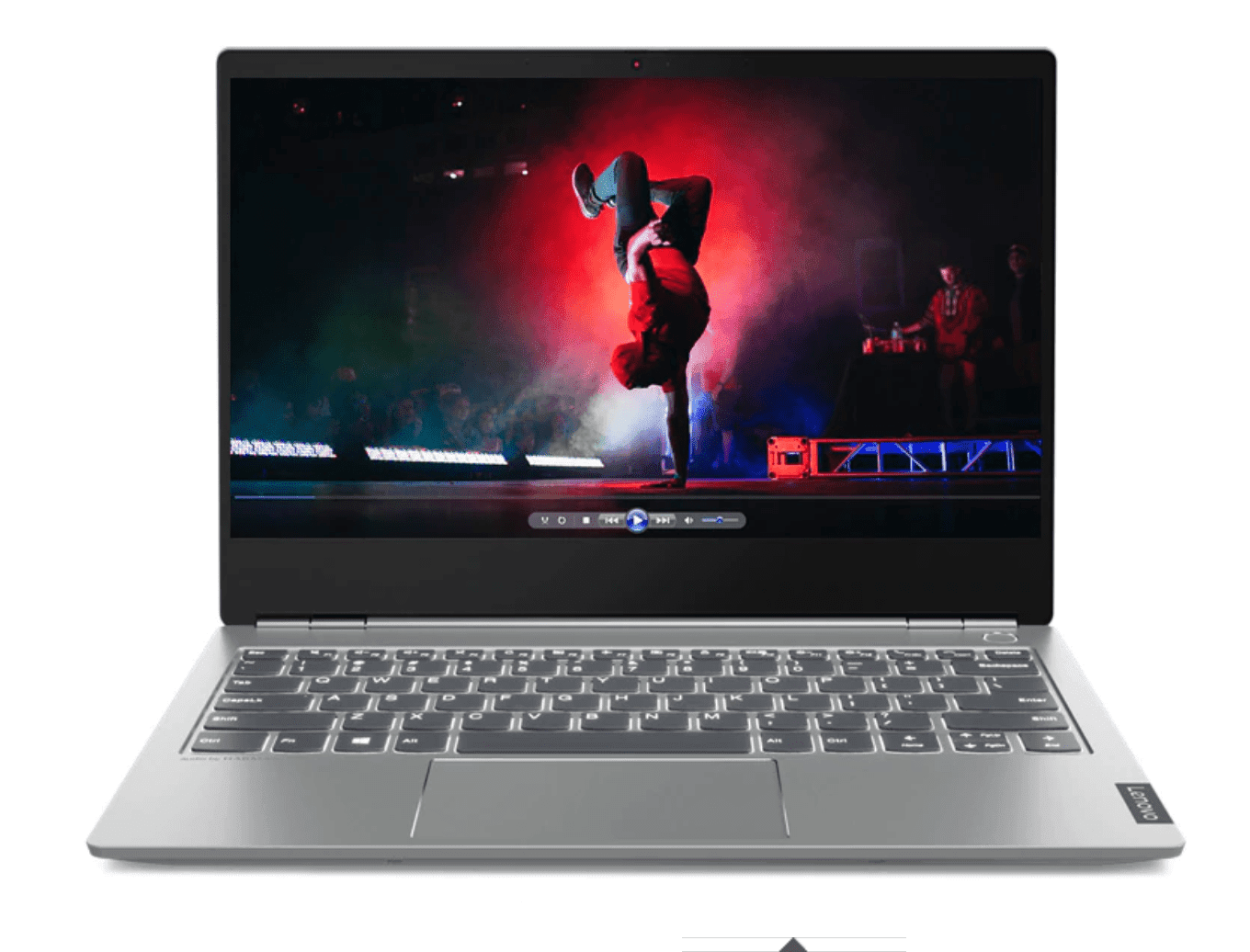 Lenovo ThinkBook 13s
RM 2859.12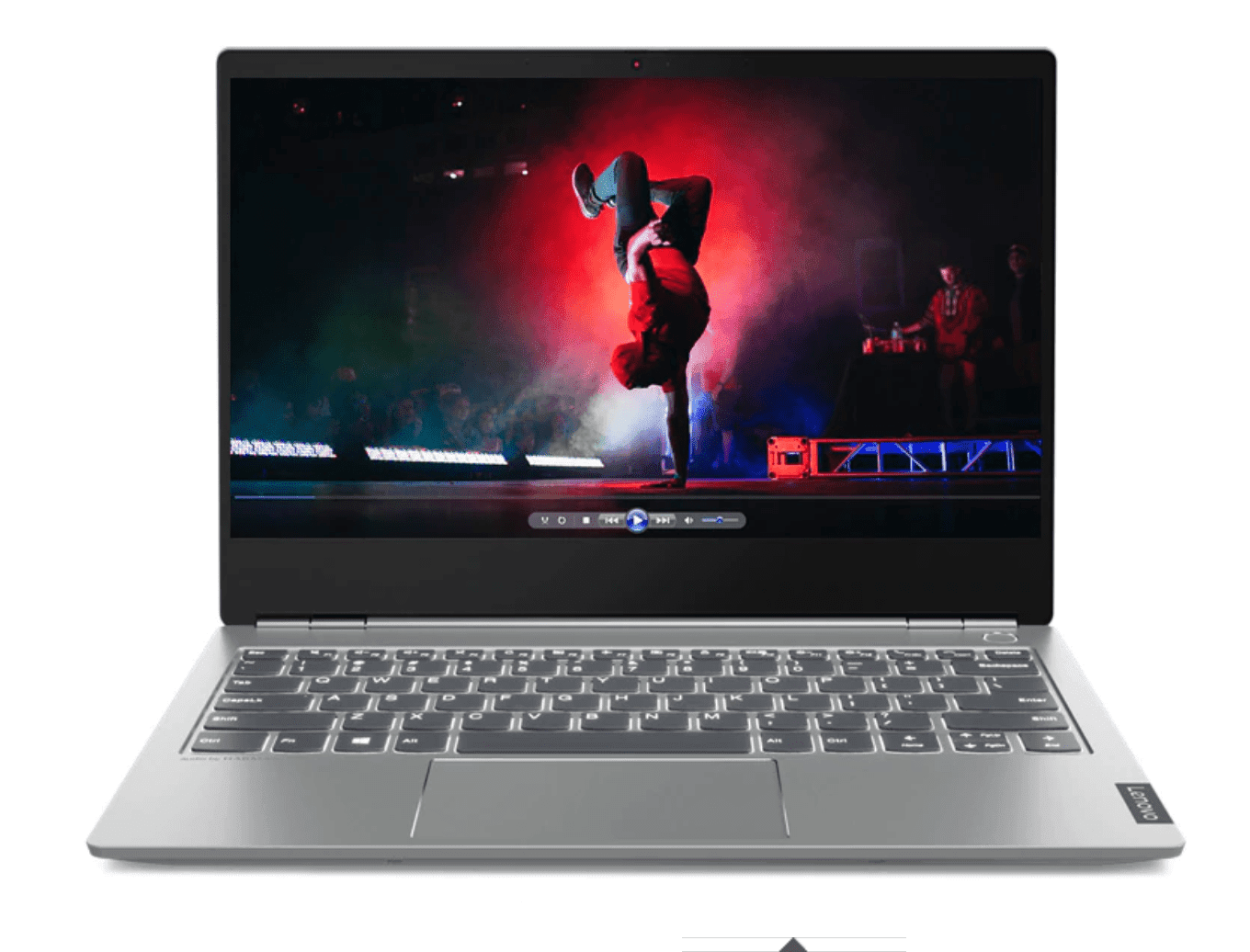 add_circle
10 hours of battery life
add_circle
Covered webcam for security
add_circle
Dolby Digital for all audio support
remove_circle
Loud fan bearing
CPU: Up to 10th Gen Intel Core i7 | Graphics: AMD Radeo 630 with 2GB GDDR5 | Memory: Up to 16GB DDR4 | Storage: Up to 1TB SSD
Display: FHD (1920 x 1080) IPS antiglare with Dolby Vision HDR | Screen size: 13 inches
Weight:32 kg | OS: Windows 10 Pro | Ports: 1x USB-C Gen 2, 2x USB 3.1 Gen 1
Performance
No matter if you're a professional or a student seeking a budget laptop, we can't recommend the Lenovo ThinkBook 13s enough. With a starting price of under RM4k, this laptop offers more than just enough for the average user of any kind.
Battery life
For starters, it holds a good battery life of up to 10 hours with a charging power of 45W per hour. Also, while you won't be able to game heavily on this laptop, it's still powerful enough to run most basic software of any industry.
Security
Aside from having Dolby audio support for media consumption, this laptop also has nice security features such as an integrated fingerprint scanner on the power button which lets you perform file encryption and login actions.
It also has a webcam cover to protect yourself from being viewed accidentally or unintentionally. Might we add that you are given a USB-C port and two USB-A ports? Now that's a good mix of connectivity options!
---
More: Go Through School with These Best 7 Student Laptops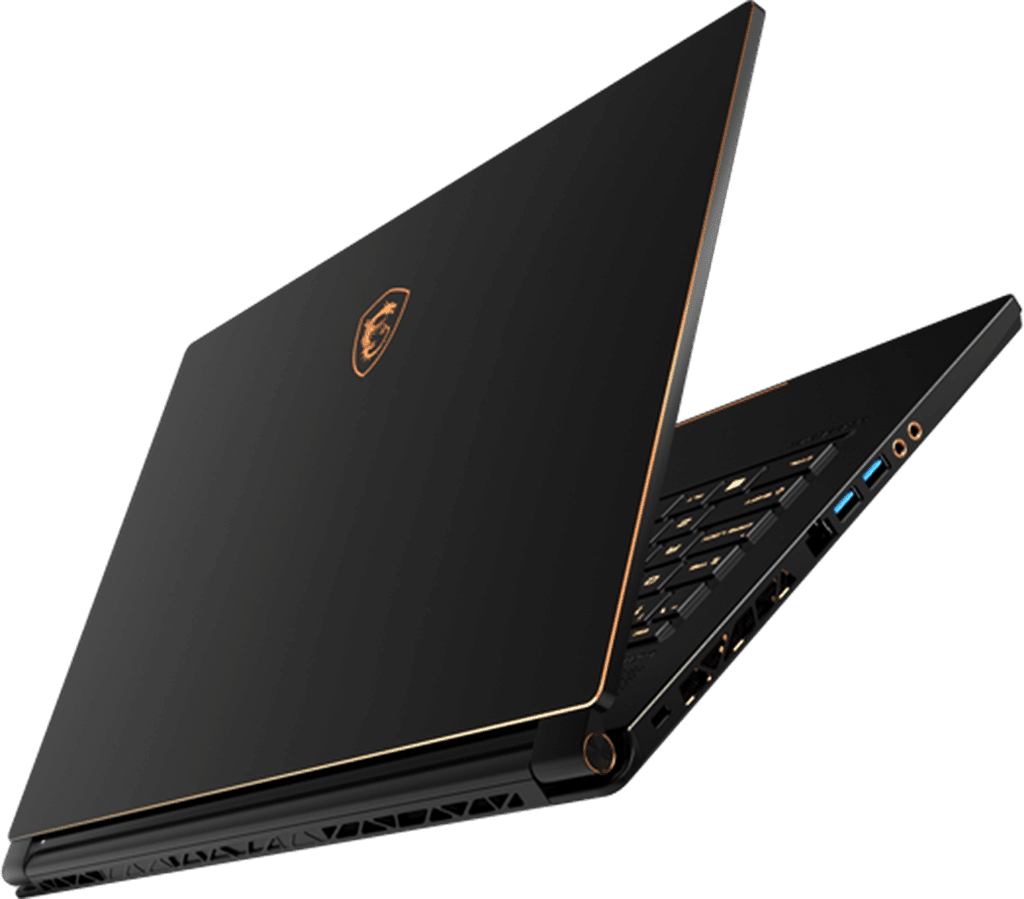 MSI GS65 Stealth 9SE
RM 9999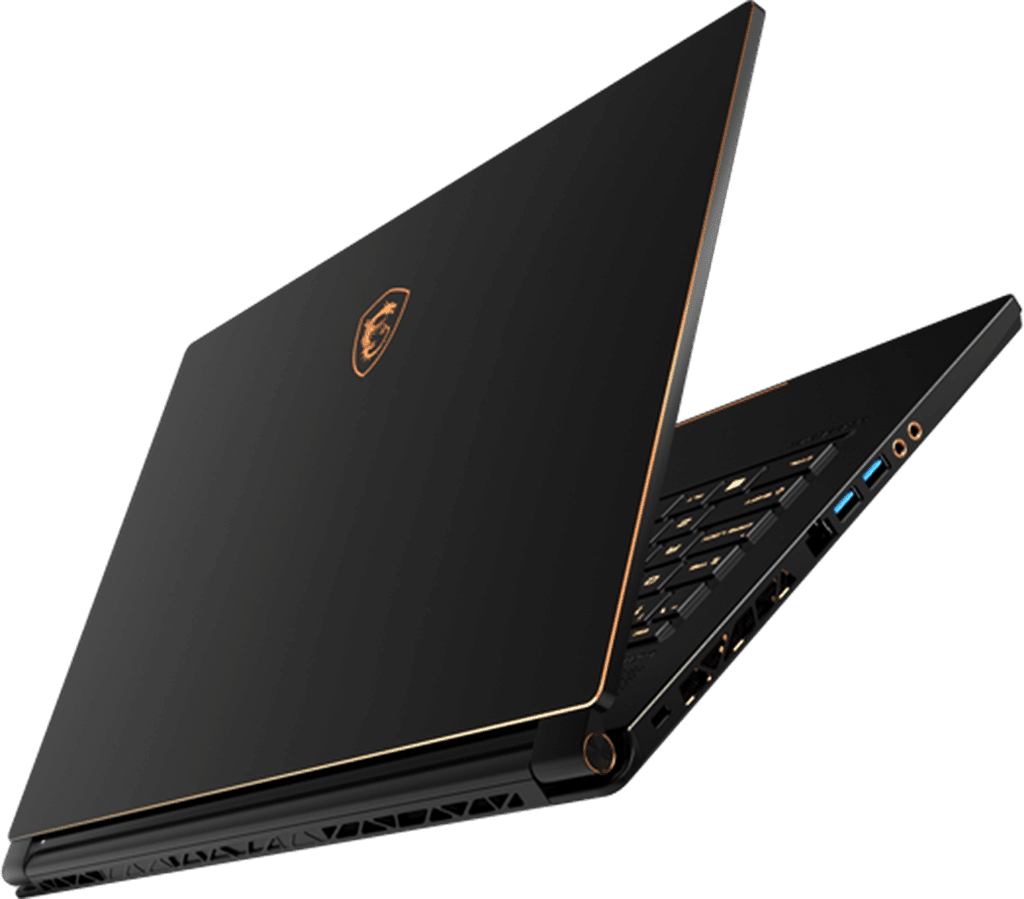 add_circle
Performs well as a productive laptop
add_circle
Display can support up to 240Hz
remove_circle
No G-Sync, but then you get a longer battery life
CPU: Up to 9th Gen. Intel Core i9 HM370 Processor | Graphics: AMD Radeo 630 with 2GB GDDR5 | Memory: DDR4-2666 2 Slots Max 64GB | Storage: M.2 SSD Combo slot (NVMe PCIe Gen3 / SATA)
Display: 15.6" FHD (1920x1080), 240Hz, IPS-Level | Screen size: 15.6 inches
Weight: 1.9 kg | OS: Windows 10 Pro | Ports: 1x USB-C Gen 2, 2x USB 3.2 Gen 1
Performance
Out of many other gaming laptops which do perform better, we still recommend the MSI GS65 Stealth 9SE as the best gaming laptop to get. That's assuming you're a professional gamer, so you'll get to play at high settings comfortably without needing to spend too much on other software and upgrades.
Accessories
Love high framerates games? The MSI's GS65 Stealth Thin lets you play up to 240Hz smoothly with an average 3ms response time. Also, the GS65 makes a pretty good daily laptop for productivity thanks to its great Per-Key RGB Backlight keyboard, lightweight body and eight hours of battery life in a single, full charge.
Audio and media
The laptop also comes with 2W speakers on both sides for great audio when you're playing your games. Just be aware of your late night gaming sessions as the loud, clear audio might wake your housemates up.
Additionally, this laptop also comes with a high performing microphone and a headphone-out HiFi audio jack. As for the HD webcam, it's created to run on 30fps at 720p, giving you the much-needed clarity.
---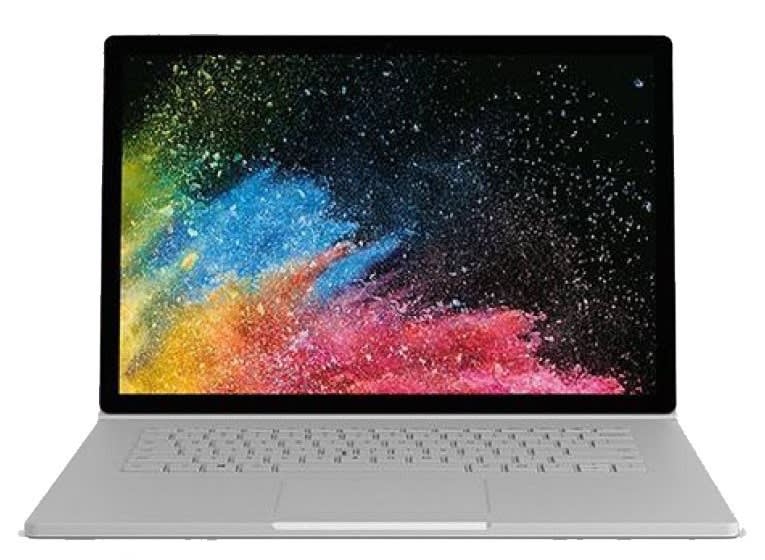 Microsoft Surface Book 2 (15-inch)
RM 650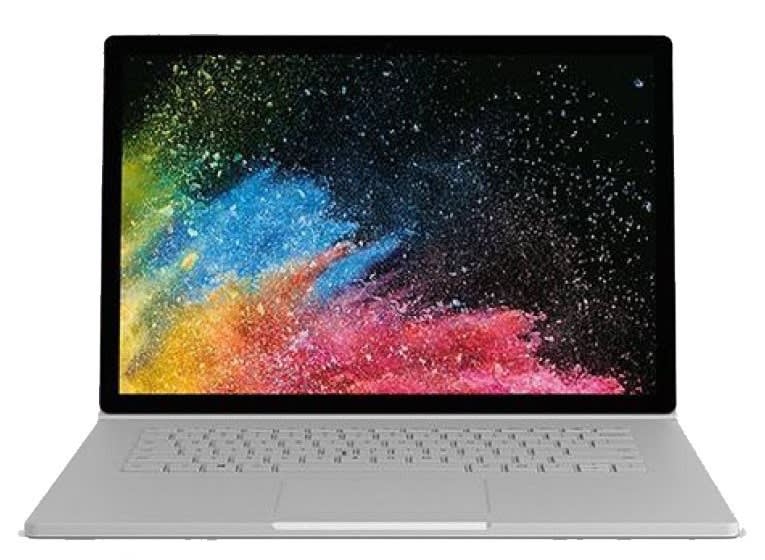 add_circle
Great portability
add_circle
Powerful performance
remove_circle
Speakers are ok
remove_circle
Surface pen (stylus) is not included
CPU: 1.9GHz Intel Core i7-8650U (quad-core, up to 4.2GHz with Turbo Boost) | Graphics: Intel UHD Graphics 620, Nvidia GeForce GTX 1060 | Memory: 16GB | Storage: 512GB SSD
Display: 3,240 x 2,160 (260 ppi) PixelSense display | Screen size: 15 inches
Weight: 1.9kg (with keyboard) | OS: Windows 10 | Ports: 2 x USB 3.1, 1 x USB 3.1 Type-C, 2 x Surface Connect, SD card reader, 3.5mm audio jack
Performance
Tablets are wonderful devices that let you take your work with you, but they can be quite limited still, in terms of power and performance. If you wish to have a tablet that also offers laptop-like qualities, then Microsoft's Surface Book 2 is one of the best and most powerful hybrids to go for.
Convenience
It's perfect for those whose life depends on presentations, as well as those who are always out and about for meetings. Just detached the keyboard and you can pass the (touch) screen around easily.
Battery
In a single full charge, the Surface Book 2 can last up to 8 hours of continuous usage. With good battery life, superb screen quality and lightweight, the performance and built truly justifies the price tag on this one. Also, you can even play games on high-settings without suffering from lags.
---
More: 7 Best Gaming Laptops For Every Type of Gamer Out There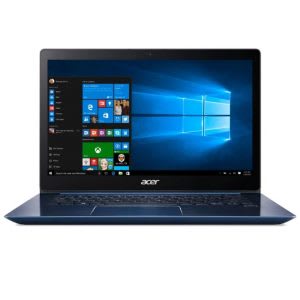 Acer Swift 3 SF314-52-549V
RM 2699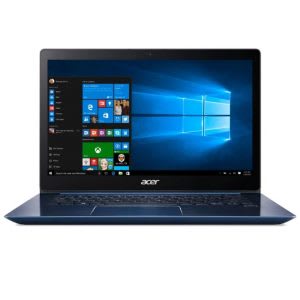 add_circle
Solid build with decent specs for the price
add_circle
Upgradeable for better performance if you want to game
remove_circle
Dim display
remove_circle
Poor contrast
CPU: 10th Gen Intel Core i5-8250U | Graphics: Intel HD Graphics 620 | Memory: 4GB DDR4 | Storage: 256GB SSD
Display: 2256x1504 IPS VertiView display | Screen size: 14 inches
Weight: 1.6kg | OS: Windows 10 Home | Ports: 1x USB-C, 1x USB 3.1
Performance
Not all entry-level laptops are created equal. However, this one offers decent specs and convenient features such as a backlit keyboard for its low price. Powered by a nice 10th Gen Intel Core i5-8250U, it is also one of the best affordable laptops for those who are regular users and wants to kick back with a game after a day's work or browse the internet at work.
Aesthetic
It's lightweight and has a slim body, making it easier for you to carry it to work or to school during your commute. It can slide into your bag easily and will not be a hassle. If you are one who travels a lot, then this laptop for you.
This laptop also comes in four stylish colours to better suit your style. The casing has a sleek and sharp character, so it can look stylish on you when you're carrying it out and about.
Battery
In a single charge, you can get 12 hours of battery life, more than enough for you to go through a presentation and meetings in a day.
Besides, the long battery life is housed inside a choice of displays: an elegantly silver chassis with a 13.5" 3:2 ratio 2256x1504 IPS VertiView display or the vivid colours of a 14" 16:9 FHD IPS display.
---
More: Get Your Productivity Level Up with these 7 Work Laptops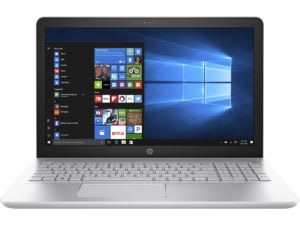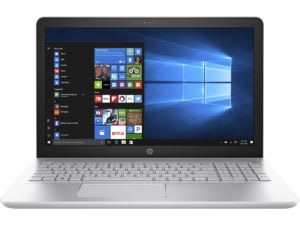 add_circle
Good performing keyboard
add_circle
Decent battery life
add_circle
Great speakers
remove_circle
Only has 4GB RAM
CPU: 10th Generation Intel® Core i7 processor | Graphics: NVIDIA GeForce MX250 | Memory: 4GB DDR4 | Storage: 512GB SSD
Display: Diagonal FHD IPS anti-glare micro-edge WLED-backlit | Screen size: 15.6 inches
Weight: 1.6kg | OS: Windows 10 Home | Ports: 1x USB-C, 1x USB 3.1, 1x AC smart pin, 1x headphone and microphone combo
Performance
This affordable laptop from HP is suitable for home use; for when you're surfing the internet for information, data-entry and simple writing tasks.
The Intel Core i7-8565U processor Nvidia GTX 1050 Ti GPU is created to give you enough processing power for your daily tasks, and perhaps, a little more for your gaming needs.
However, don't expect the HP Pavilion 15 to be a good gaming laptop, as compared to the other powerhouse gaming ones in the market.
Keyboard
The keyboard featured on this HP Pavilion 15 is pretty easy to use and comfortable to type on. However, the trackpad can be a little bit of an issue. You might need to increase the sensitivity level all the way up, so you can use the trackpad with ease.
Not for digital editing
Although it's a bit more powerful than most home-use laptops, the HP Pavilion 15 has a low maximum brightness and poor colour gamut coverage. The display is not suitable for video editing, production or even image editing. Anything to do with photo work or digital art, this laptop might not be able to help you.
---
More: Top 7 Hybrid 2-in-1 Laptops Which are Unbelievably Flexible
Disclaimer: The pricing shown is just a good indication of how much these products are worth. The prices could change based on the e-commerce promotions that are going on. If some of the products are not available, do email us at [email protected] Thank you!
You've found a couple of laptops that you're interested in. But you're still unsure of which to go for? We understand that it can be a daunting and overwhelming task to choose the right one. Fret not, here are some main factors that you should consider before choosing a laptop.
How do I choose a good laptop to buy?
Do you want a big, 17-inch laptop or a compact 13-inch? Often, many underestimate the size and weight of their laptop. Though not applied to all, the biggest laptops (17 to 18 inches) are usually equipped with a powerful system and are also bulkier. The smallest laptops (11 to 12 inches) are, of course, equipped with a lighter system though they make up for it with their portability.

The most popular sizes are 15 inches, where you'd get the best of both worlds. They are light enough to be carried around and are powerful enough to run a couple of popular heavy-duty games. Still, they are highly recommended for those who will not be carrying the laptop around too much. Otherwise, you can opt for a 13 to 14 inches laptop, which is a less powerful but much lighter option.
This is perhaps the most popular question that a salesman will ask you. "What do you plan to do with your laptop?" At a simpler explanation, just take a look at the CPU. A mainstream and popular choice is the Intel Core i5. In general, they offer the best balance for both price and performance. Intel Core i7 is a step above i5 (suitable for gaming as it is more powerful, and also more expensive) while i3 is a step lower (great for simple browsing and office work).
Check if your choices are equipped with the right features and hardware that you'll need. How much storage space is there? Is the 8 GB RAM upgradeable? Does it have an Optical Disc Drive (This feature is becoming uncommon)?
By also tying back to what you'll be doing with your laptop, the laptop's hardware will help determine if you're buying the right computer. You'll be saving yourself unnecessary spending on upgrades which can be costly.
The two most popular systems are definitely Windows and Mac. One may think that Windows is the budget choice whereas Macs are for the rich. Nope! While both have its downs, ultimately both systems offer what the other doesn't.
Windows: Windows 10 remains as one of the most versatile operating systems around, and you can find it on the vast majority of laptops sold all around. As it is much more widespread on other branded laptops, you'd get different kinds of built quality as well as preset softwares. Also, you'd get an easier time of customizing hardware, making Windows laptops desirable for many things especially gaming.
macOS: The macOS is tied to only Apple's Mac computers, and it offers premium features for users who can afford to purchase its computers. It is undeniably, smooth and reliable. So, if you have the money, then it offers a better experience than Windows for many people in terms of productivity.
---
Conclusion
No matter how well-equipped your laptop is, the most important thing is that it can do what you need it for. It is also important to know that no laptop is made perfect, so leverage and choose one where you wouldn't need to spend too much/expensive upgrades on.
Like writing about great products? We're hiring! Learn how you can write for us!