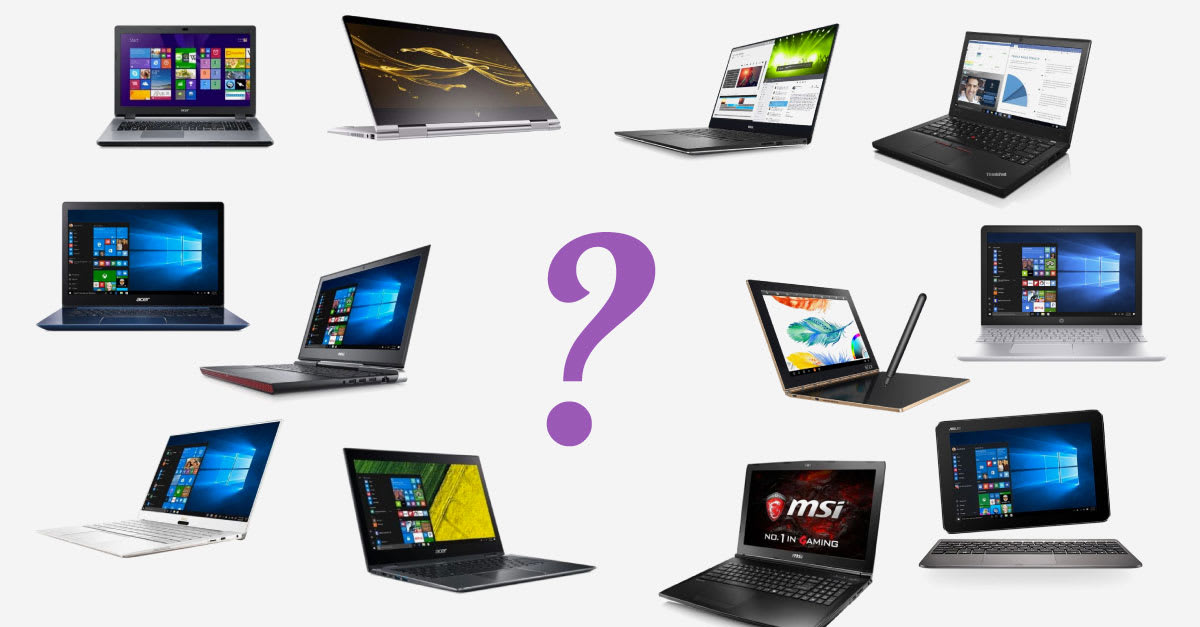 Choosing the right laptop for yourself can be tedious, as there are plenty of specs, shapes and sizes in the market. Many are influenced by brands, some by attractive prices and some by the technology and features. However, people often buy the wrong laptop specs and features as to what they need it for, because of aesthetics and brand.
The best way to determine what is good or not good for you is to figure out what you need the laptop to do for you. If you will need it for work, or for home or designing, then there are plenty of models for you to choose out there, and some are affordable, too. In this day and age, technology has become a necessity in our daily life, and a laptop is definitely one of them.
With so many types and brands of laptops to choose from, below is a list we have compiled, showing you the best of the best according to your needs. At the end of this list, we've also come up with a guide on how you can choose a good laptop according to your needs.
---
Top 10 Laptop Recommendations in Malaysia
Dell XPS 13 (9300)
Apple MacBook Air (2020)
Huawei Matebook D 15
Apple Macbook Pro 16-inch (2020)
Lenovo ThinkBook 13s
Gigabyte Aero 15 OLED
Asus ROG Zephyrus G14 (GA401)
Lenovo ThinkPad T490
Acer Aspire 5
Acer Aspire 3
Dell XPS 13 (9300)
RM 6398.99
add_circle
Vibrant screen display
remove_circle
Battery life is average
CPU: 10th Generation Intel Core i5-1035G1 / i7-1065G7 Processor | Graphics: Intel Iris Plus Graphics | Memory: Up to 16GB | Storage: Up to 1TB SSD
Screen & display: 13.4-inch, Full HD+ / 4k Ultra HD+ touch display, InfinityEdge touch / non-touch display
Weight: 1.38 kg | OS: Windows 10 Home / Windows 10 Pro | Ports: x1 USB-C, x1 MicroSD, x1 USB 3.0, x1 USB 2.0
The Dell XPS 13 (9300) has been on many lists of best laptops for a reason. This machine packs power that's suitable for both working adults and college students, as it is equipped with updated 10th generation Intel i5/i7 processors which allow for a more stable performance especially when they try to overclock.
Reviews also show that people who have tried and tested the XPS 13 also loved the keyboard and touchpad; they have a smooth and accurate operation. Also, the webcam has a good placement in the middle for easy usage, but, the quality is just at average.
Performance
Generally, the Dell XPS line has a reputation for smooth and stable performance, reporting reliable use in the long run. For the Dell XPS 13 (9300), the secret is once again, thanks to its choice of processor. Ice Lake was used as it's much better in maintaining stable performance without needing to achieve high clock speeds, especially for thin and light laptops. The said processor is also chosen to stabilise power consumption and temperature as well.
Battery
Here's where it gets tricky. For the 4k UHD touch display version, the battery recorded an estimate of 8 hours on average among many users. However, the Full HD version which is non-touchscreen recorded an estimate of 12 hours. So, students and people who are always out and about are encouraged to opt for the Full HD version to avoid straining the battery.
Not meant for gaming
In truth, gaming is not this laptop's forte as it only uses integrated Intel UHD/Iris Plus variety and not a dedicated one. Light and casual gaming are possible, but it's best to play on low settings even if it's less-demanding titles. Just don't expect smooth gameplay all the way.
All in all, you can expect a nice built overall, a great display and good battery life in the Dell XPS 13. Plus, it's lightweight, so anyone can effortlessly carry it out and about.
This review is based on the Intel Core i7-1065G7 model.
---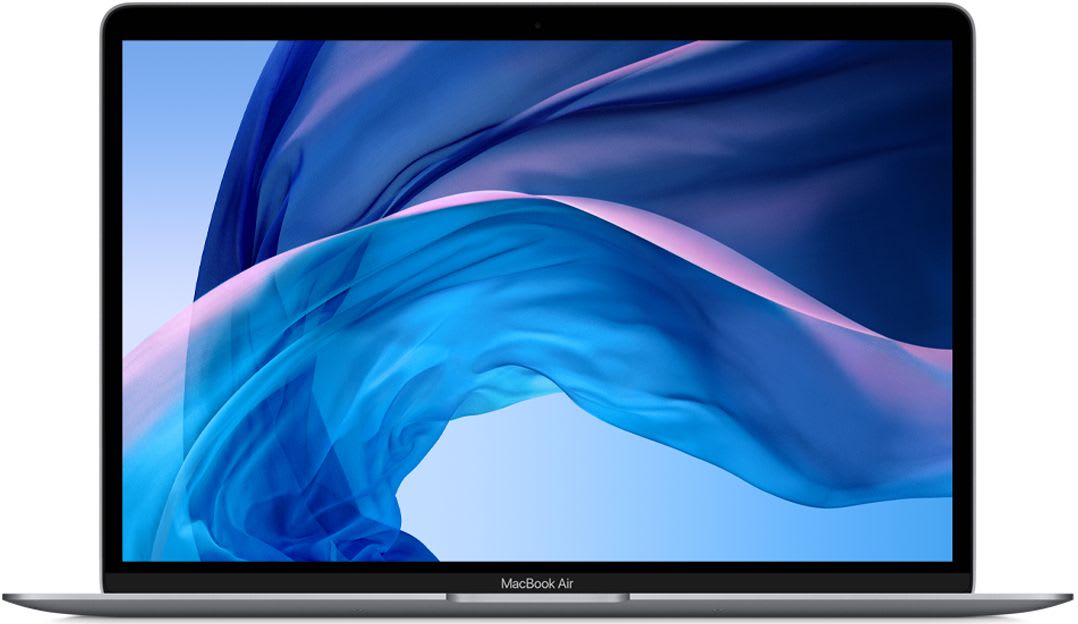 Apple MacBook Air 2020
RM 4399.00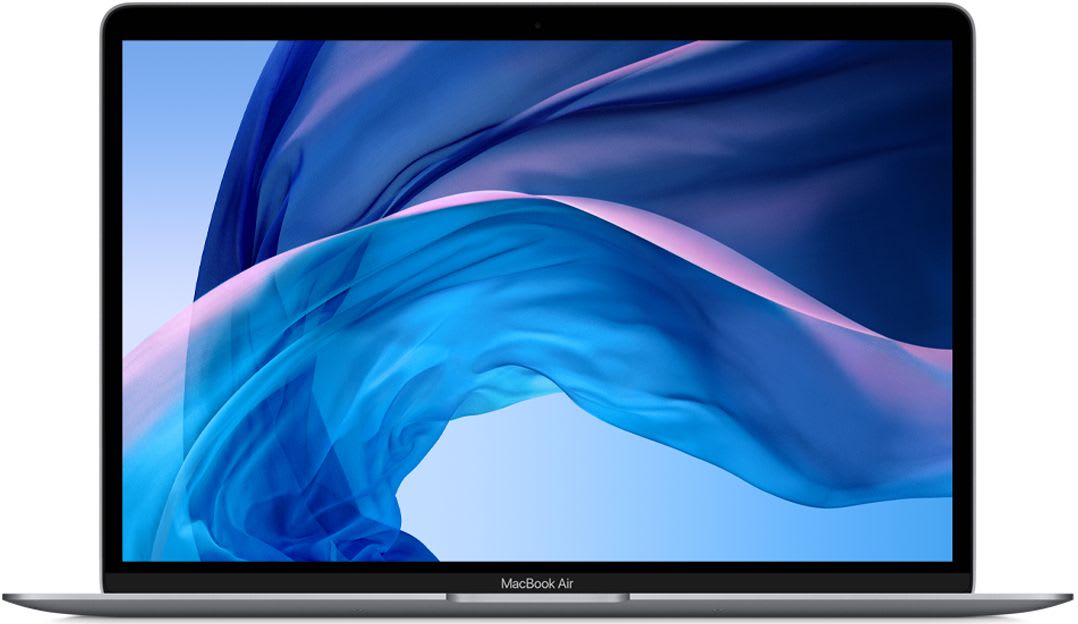 add_circle
Great design and built quality
add_circle
Better keyboard from the previous generation
add_circle
Excellent screen display
add_circle
Amazing trackpad
add_circle
Very smooth multi-tasking abilities
remove_circle
Not as powerful as similar competitors
remove_circle
Limited number of ports
CPU: 10th-generation Intel Core i3 / i5, dual / quad-core | Memory: 8GB, up to 16GB | Storage: 256GB, up to 2TB SSD
Screen & display: 13-inch, 2560x1600 pixels, Retina display with True Tone
Graphics: Intel Iris Plus Graphics | Weight: 1.27kg | OS: MacOS | Ports: x2 Thunderbolt 3 ports
If you're set on using a Macbook, we don't blame you. They're known for their seamless OS, good efficiency in multi-tasking, as well as interactive user features and overall finish. While they aren't as strong as many similar Windows competitors on paper, Macbooks usually gets by with minimal frustrations.
The biggest differences in this 2020 MacBook Air model versus the previous generations (2018 & 2019) is its improved screen display, upgraded Intel core generations, a better keyboard, better graphics and a faster processor. There's also now support for 6K output resolution, which fortifies MacBook Air's place as one of the best laptops for working and productivity purposes today.
For the lowered price tag and much updated specs overs its predecessors, the Macbook Air's position makes much more sense as it become the new Macbook for the casual user.
Performance
MacBook Air 2020 now offers better customization as compared to its previous generations. With its entry tier coming with a 10th generation i3 processor, you can upgrade that, at highest, up to a quad-core, Intel i7 processor instead, which should allow it to work twice as fast as the entry tier.
Instead of using it for just light writing, or data entry jobs like its predecessors, the new Macbook Air would you to process image editing and video apps much better without making a huge fuss and with less sluggishness when overclocking.
Magic Keyboard
Besides on the Macbook Pro 16, the new Magic Keyboard is also on the Macbook Air range. The Magic keyboard is said to be more responsive yet quiet and comfortable when typing as compared to the flatter-feeling Butterfly keyboard. Its unique inverted‑T arrow keys work to help you slide smoothly through spreadsheets and heavy text.
Force Touch trackpad
Another big change includes a new Force Touch trackpad which is designed to let you interact with your MacBook Air easily. It's now 20% larger compared to previous models, making it more convenient for the intended Multi-Touch gestures (pinch, zoom, three-finger tap). Also, the trackpad now registers more precise control and uniform response.
This review is based on the Intel Core i3 model.
---
More: The 8 Best 13-Inch Laptops to Buy For Your Poor Back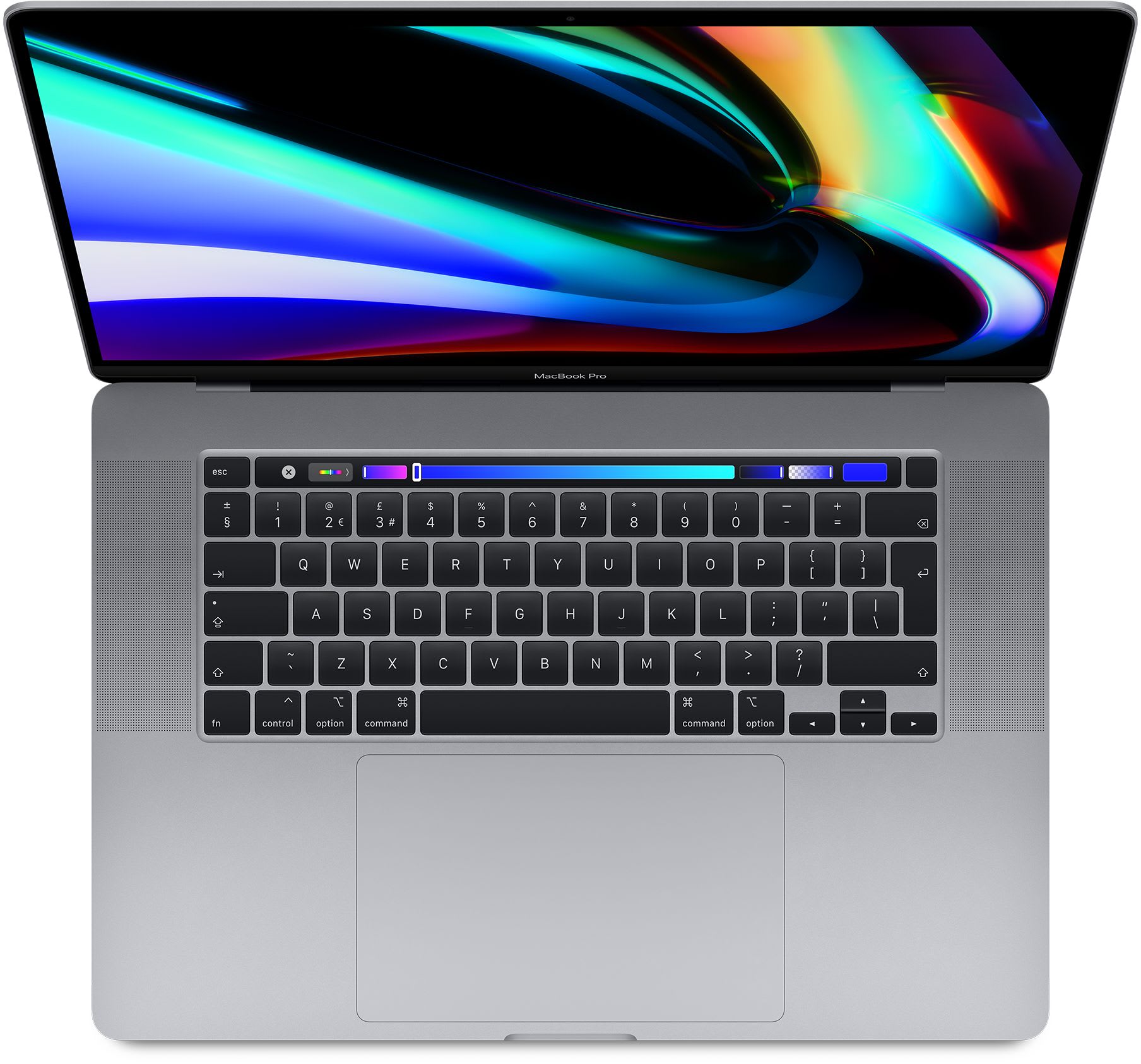 Apple MacBook Pro 16-Inch (2020)
RM 10499.00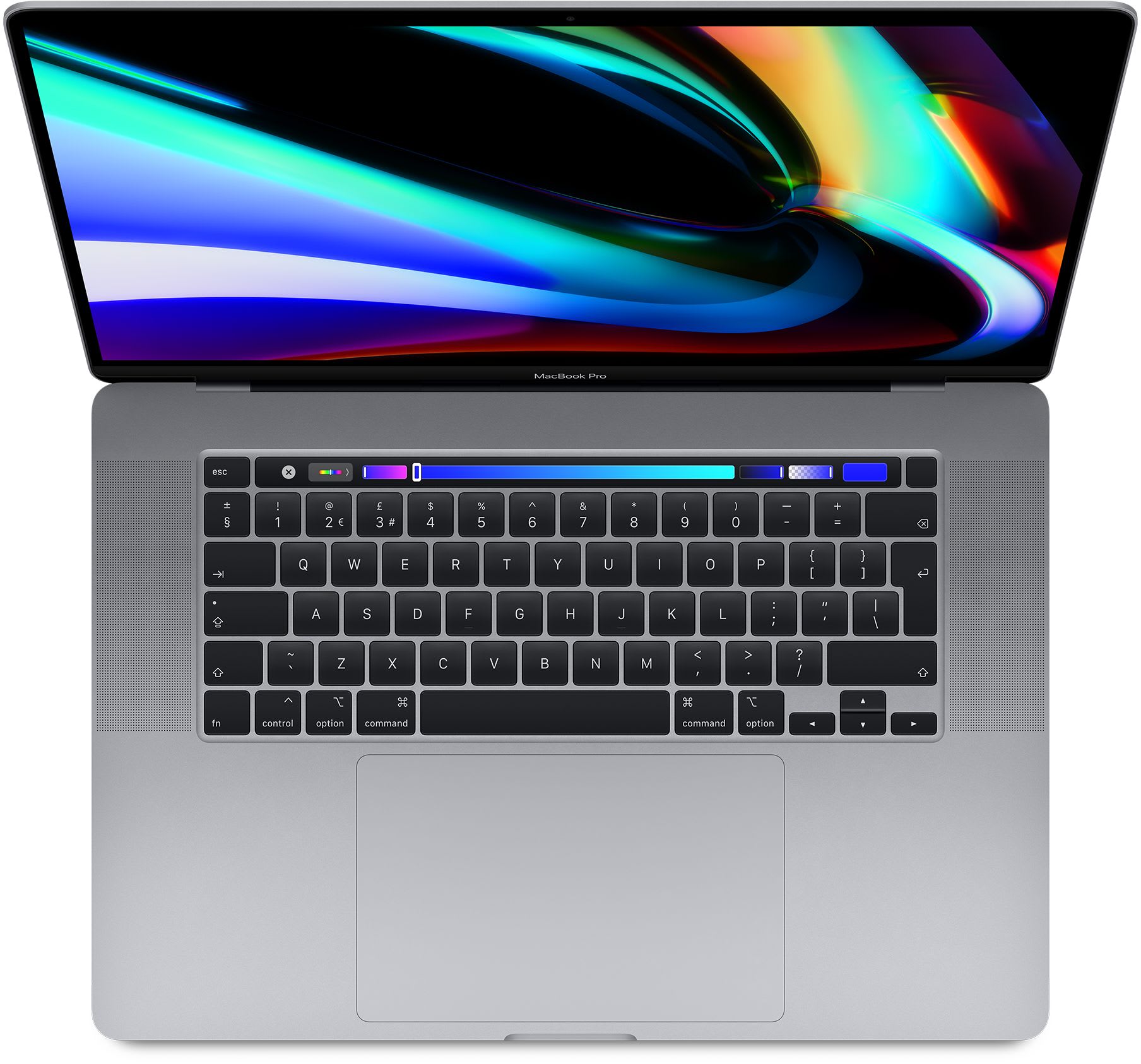 add_circle
Powerful performance and specs
add_circle
Vibrant colours for designing
remove_circle
Limited Thunderbolt 3 ports
CPU: 9th-generation Intel Core i7 / i9, 6 / 8 cores | Graphics: AMD Radeon Pro 5300M / 5500M / 5600M | Memory: 16GB | Storage: 512GB, up to 8TB SSD
Screen & display: 16-inch, 3072 x 1920 pixels, Retina display with True Tone
Weight: 1.95kg | OS: MacOS | Ports: x4 Thunderbolt 3
Though it's one of the priciest computing brands in the market, Apple is popular for its smooth performance, built and display qualities overall. Its efficiency in handling multiple productivity applications make it a favourite among graphic designers, video editors and other professionals likewise swear by their seamless-ness.
In late 2019, Apple also released a 15-inch MacBook Pro as well, which is usually the higher end of MacBooks. However, this new 16-inch model packs a much stronger set of hardware such as a larger storage space, higher resolution, faster speed and plenty of other new features for its entry tier alone. Another main difference is being able to customize the refresh rate.
Moreover, the Pro 15 would be equipped with Apple's now discontinued Butterfly keyboard, which had faced issues from the first until the third generation. Now, the Pro 16 is completed with a user-approved Magic keyboard that's more comfortable to use as well.
Performance
The biggest gain that one will have when choosing the MacBook Pro 16 over the Pro 15 is an increase in speed. Overall, the Pro 16's processing power is said to be 152% faster than what's in the Pro 15 according to synthetic tests. The Pro 16 can also support high professionally-graded hardware and even a 9th generation, i9 Intel core.
Audio and Speakers
Another highlight of the Pro 16 over the Pro 15 is that there are now 6 speakers on the MacBook Pro 16-inch as compared to standard stereo speakers on the previous, extinct 15-inch. The built-in microphone is also tested by many to be quite clear, that you don't even need an external mic for voice recording or conference calls.
This review is based on the AMD Radeon Pro 5300M model.
---
More: Reduce Bulk and Weight with These 9 Lightweight Laptops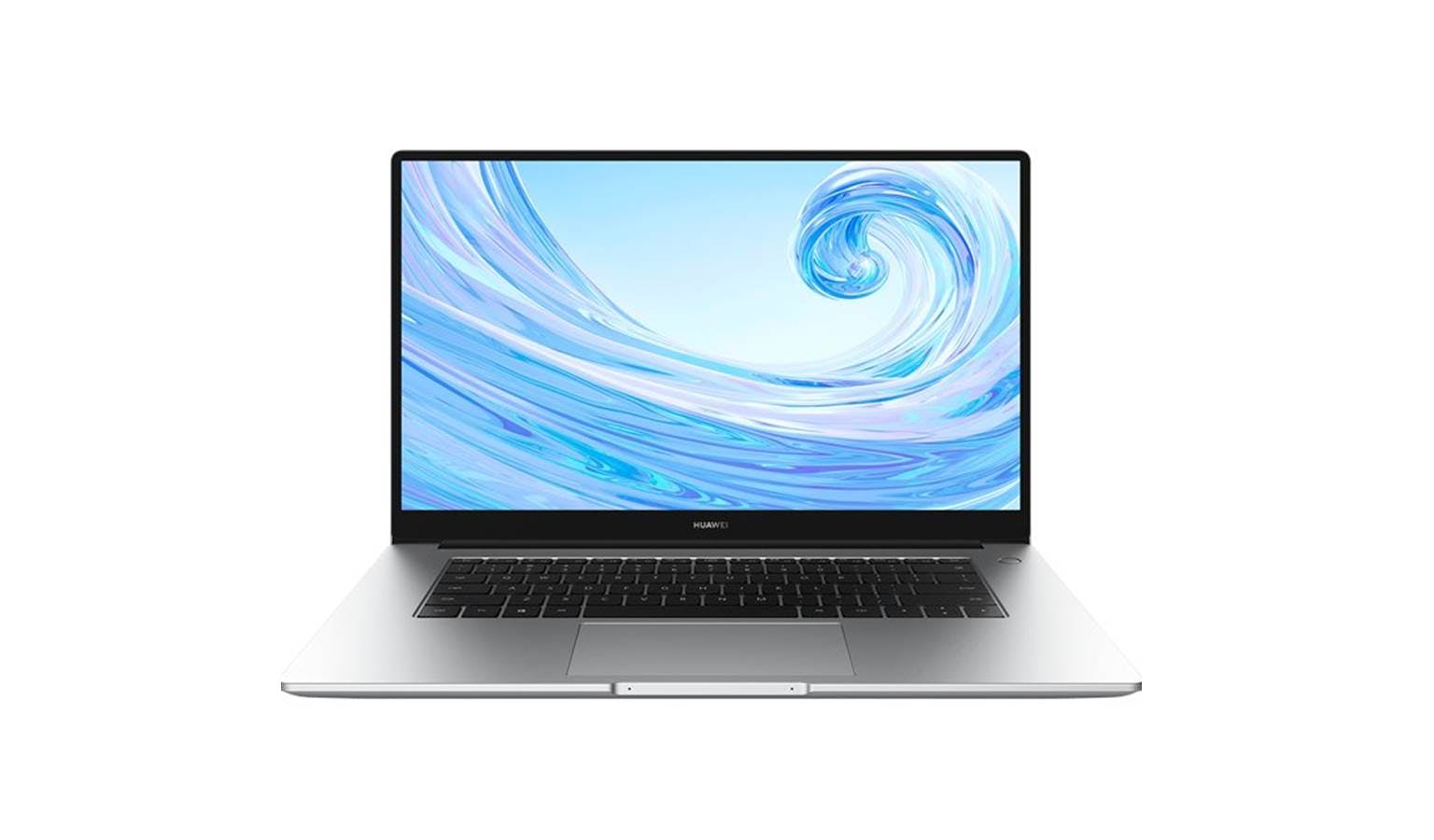 Huawei Matebook D 15
RM 2799.00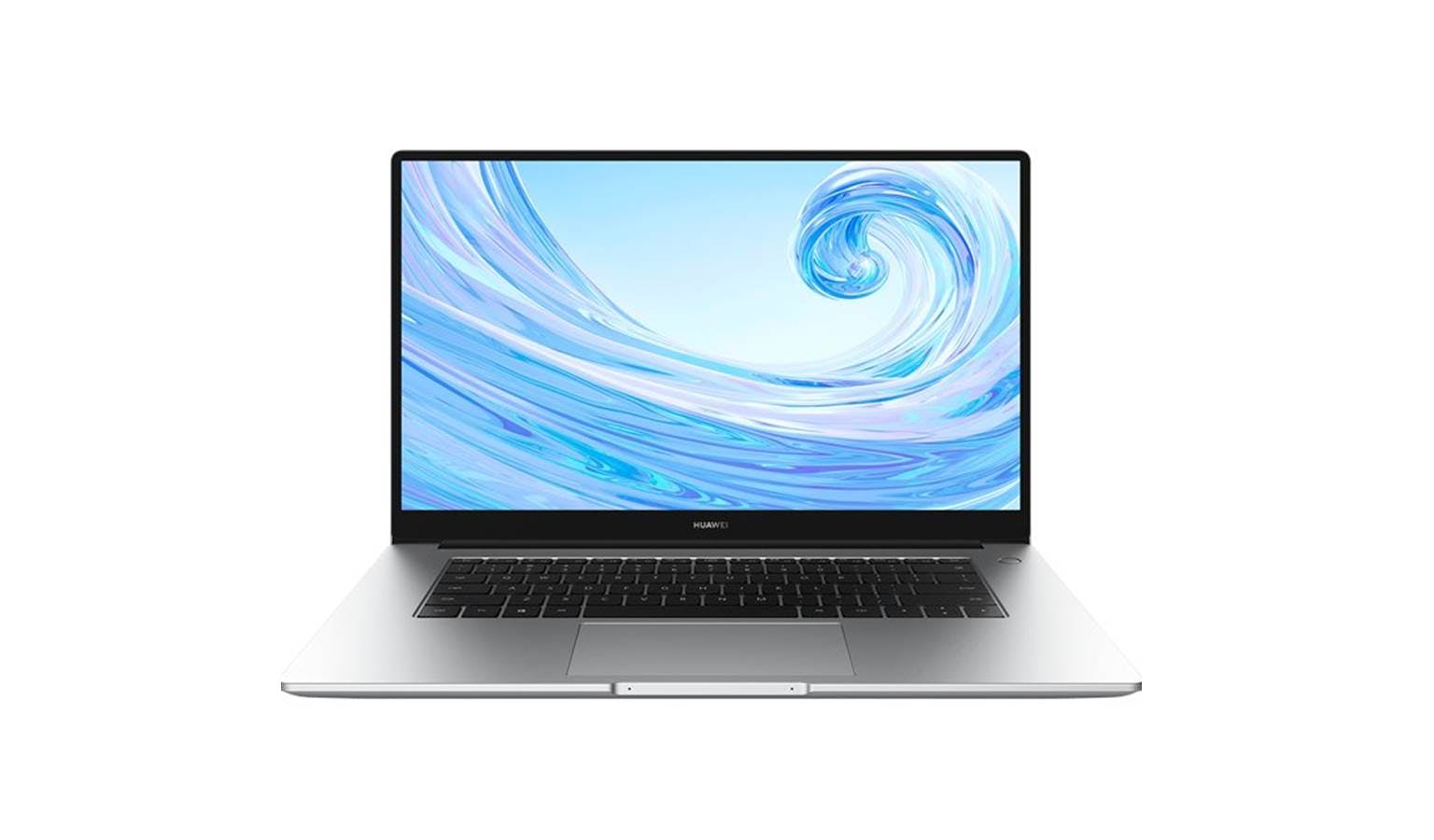 add_circle
Cool (hidden) webcam palcement
add_circle
Unique seamless connectivity with Huawei mobile devices
add_circle
Sufficient port (selections)
add_circle
Very good value
remove_circle
Limited amount of SSD storage
remove_circle
Low battery life
remove_circle
Mediocore viewing angles
CPU: 10th Generation Intel Core i5-10210U / AMD Ryzen 7 3700U / AMD Ryzen 5 3500U | Graphics: NVIDIA GeForce MX250 (25W) / Intel UHD Graphics / AMD Radeon RX Vega 8 (Ryzen 2000) / AMD Radeon RX Vega 10
Memory: 8GB | Storage: 256GB / 518GB + 1TB HDD
Screen & display: 15.6-inch, 1920 x 1080 pixels (FHD), IPS
Weight: 1.53 kg | OS: Windows 10 Home | Ports: x1 USB-C, x2 USB-A, 3.5mm headphone jack
It's quite rare to see an ultrabook being sold for under 4 grand (RM) let alone 3 grand these days. However, Huawei made it possible to own one with the Huawei Matebook D 15, and there are many reasons to love this machine. It comes with a good choice of CPU and GPU pairings, sleek design that makes it look premium, and quite a cool integrated system if you are a Huawei phone owner.
Not only that, but choices in hardware are also pretty balanced, with smart positioning of the webcam while maintaining thin bezels for a large, 15-inch screen, a mix of HDD and SSD for storage, as well as adequate selection of ports.
With a choice of opting for a 10th Generation Intel i5 core or AMD Ryzen 5/7 3000 CPUs, the Huawei Matebook D 15 is said to perform steadily without much heat and noise on a day to day basis. As expected, several reviewers who have tested a model with the AMD Ryzen 5, said the laptop perform fairly well, but do not expect it to run heavy programmes smoothly. Meanwhile, the Intel i5 core and Ryzen 7 models performed with little stuttering, and both should let you play light games.
Special Huawei compatibility
If one owns a Huawei device, seamless connectivity is possible with this laptop. By pairing with the laptop, you can also use your Huawei mobile on your laptop's screen via a small window, literally. Do anything from accessing apps to taking a photo. And also by being able to do so, this allows for easy file transferring with just a simple drag-and-drop action.
Battery and screen could be better
The major flaws in this laptop are its battery life and screen, whereby the former recorded only a mere 8 hours with low brightness and local video playback, but 5 hours if with casual web browsing and on medium brightness.
Meanwhile, the display's viewing angles aren't the best, with colours looking washed out. Moreover, the colour representation is also not recommended for those who will be doing graphics editing, as the laptop only has about 40+% of sRGB coverage, which is quite low.
If you do not mind those flaws, then the Matebook D 15 is actually quite a good value, especially for an ultrabook. If anything, we recommend the Ryzen 7 model for balance in value and performance.
---
More: Go Through School with These Best 7 Student Laptops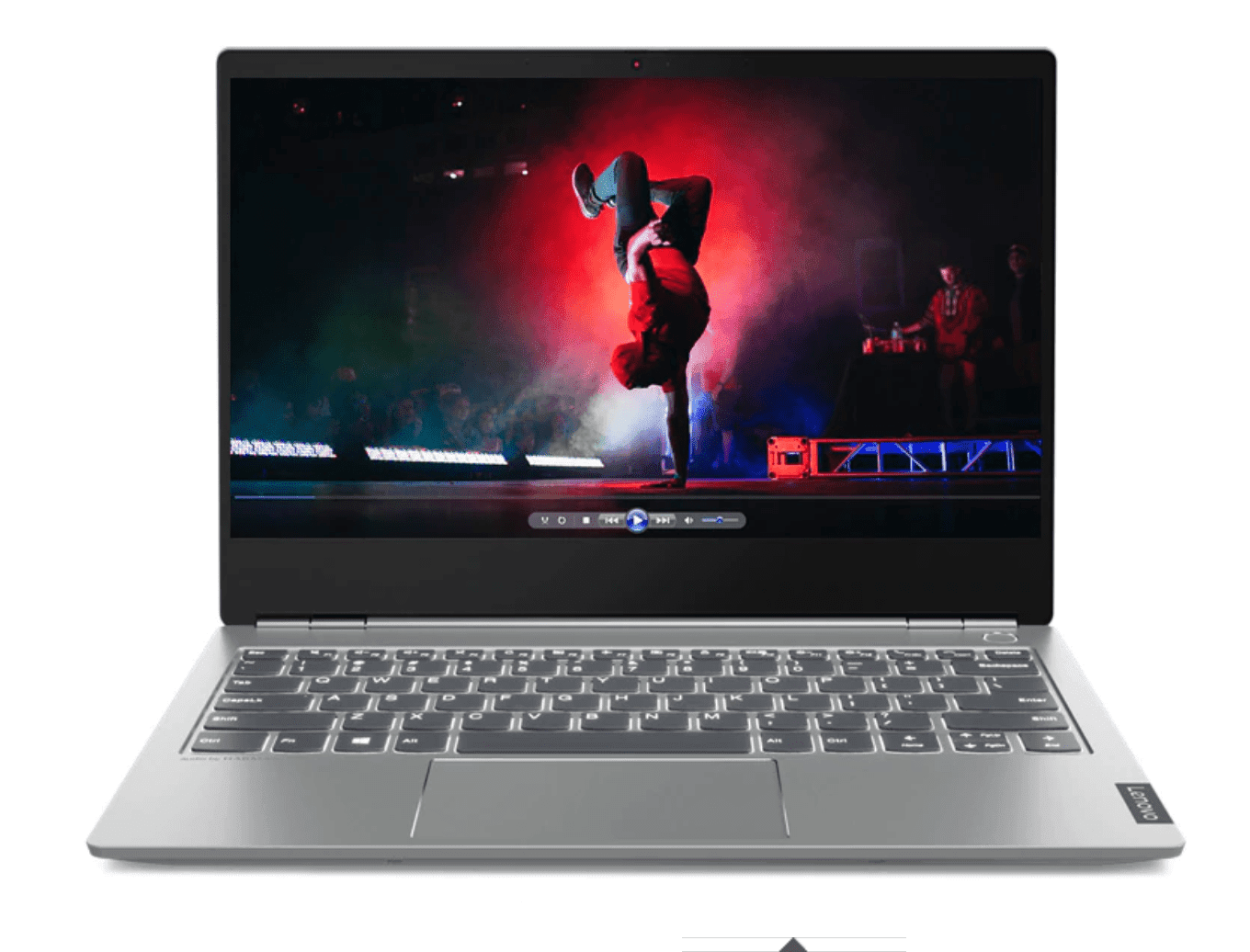 Lenovo ThinkBook 13s
RM 3237.52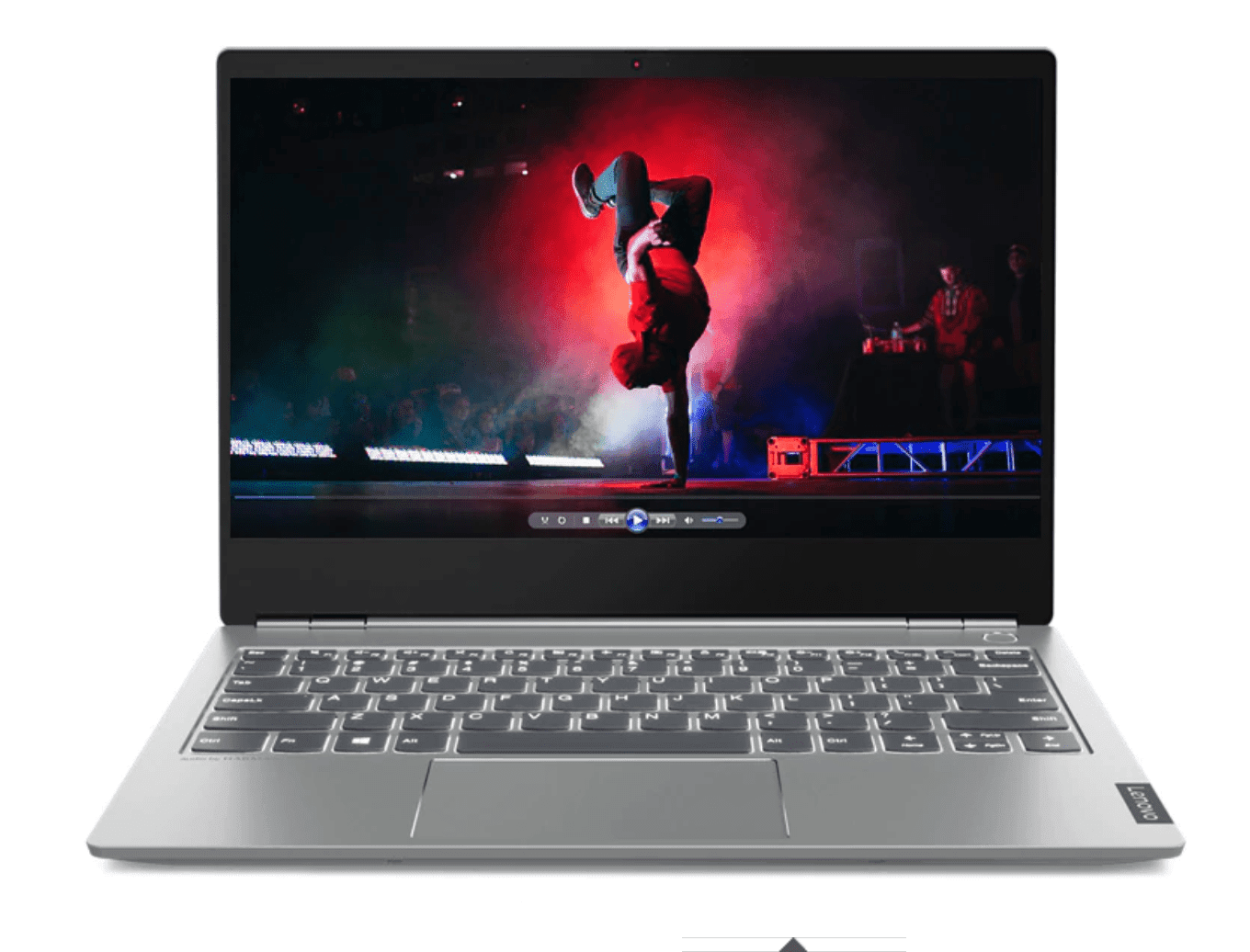 add_circle
10 hours of battery life
add_circle
Covered webcam for security
add_circle
Dolby Digital for all audio support
remove_circle
On the pricier side for a student's budget
remove_circle
Generally steady, but fan can be loud
remove_circle
This laptop is more suited for media work than other businesses
CPU: 8th to 10th Gen Intel Core i5 / i7 | Graphics: AMD Radeo 620 / 630 or Intel UHD Graphics | Memory: 8GB / 16GB / 32GB RAM | Storage: 256GB to 2TB SSD
Screen & display: 13-inch, 1920 x 1080 pixels (FHD), IPS with Dolby Vision HDR
Weight: 1.32 kg | OS: Windows 10 Pro / Windows 10 Home / Linux / No OS | Ports: 1x USB-C 2.0, 2x USB-A 3.1, microphone & audio combo jack
The Lenovo ThinkBook 13s plays it very well as a laptop for work and for multimedia uses. Under the ThinkPad series which caters to business and consumer use, the ThinkBook 13s sports a sleek, minimal design. While it does not include a TrackPad laptop's typical track point as well as the signature typing experience, this laptop is still quite a comfortable device that'll suit students who need a laptop to power through their assignments.
Performance
No matter if you're a professional or a student seeking a budget laptop, we can't recommend the Lenovo ThinkBook 13s enough. With a starting price of under RM4k, this laptop offers more than just enough for the average user of any kind.
In day-to-day tasks, the laptop has been said to perform smoothly without much sluggishness by several reviewers. Hardly to no major issues were faced, and operating fan noise is on the low side. Its constant temperature during operation is also quite steady, which means you can expect all-round stable performance with little hiccups.
One huge win for this laptop is that it can achieve almost a 100% sRGB coverage, so graphics editing is possible on this laptop.
In other departments, while you won't be able to game heavily on this laptop, it's still powerful enough to run most basic software of any industry. And when it comes to battery life, the ThinkBook 13s recorded an average of 9 to 10 hours of use.
Nice choice of hardware features
Aside from having Dolby audio support for media consumption, this laptop also has nifty security features such as an integrated fingerprint scanner on the power button which lets you perform file encryption and login actions.
It also has a webcam cover to protect yourself from being viewed accidentally or unintentionally. Might we add that you are given a USB-C port and two USB-A ports? We think that's a good mix of connectivity options!
All in all, we believe that the price value matches with its steady performance and good choices of hardware available.
This review is based on an Intel Core i5-8265U model.
---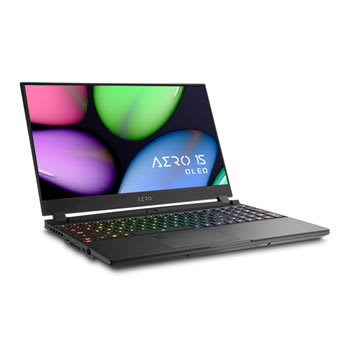 Gigabyte Aero 15 OLED
RM 5599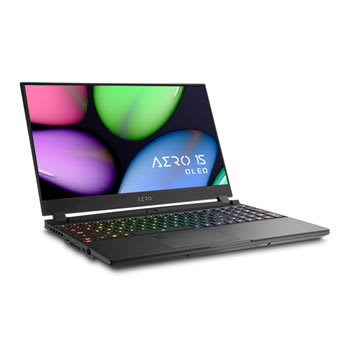 add_circle
Nice amount of ports
add_circle
Strong performance overall
remove_circle
Fan can be loud at times
remove_circle
Webcam placement is a little off for several reviewers
remove_circle
Locked SSD and RAM
CPU: 10th Gen Intel Core i7 / i9 / AMD Ryzen 7 / 9 | Memory: 16GB | Storage: 512GB SSD
Graphics: NVIDIA GeForce RTX 2070 / 2080 SUPER Max-Q / NVIDIA GeForce RTX 2070 Max-Q / NVIDIA GeForce RTX 2060 / NVIDIA GeForce GTX 1660 Ti
Screen & display: 15.6-inch, 1920 x 1080 pixels (FHD) / 3840 x 2160 pixels (UHD), IPS (with 144Hz) / OLED
Weight: 2 kg | OS: Windows 10 Pro / Windows 10 Home | Ports: x1 USB-C Thunderbolt 3, x3 USB-A 3.1, 3.5mm headphone jack
The Gigabyte Aero 15 OLED is something worth looking at for those who do not want a Macbook Pro. For starters, you can game on this machine. It also comes with an amazing AMOLED screen, a powerful GPU and CPU combo, a nice combination of ports and a pretty RGB keyboard.
Not to mention, the RAM choices are available at up to a staggering 64GB which is for those who have the money to spare. Storage is pretty much SSD, adding on faster reading speed overall to this beast of a machine.
Performance
As the Gigabyte Aero 15 OLED is compatible with Nvidia's RTX Studio drivers which lets you use creative applications, it's the perfect Macbook Pro 16 laptop replacement for professional creative work. And besides creative work, performance on high-end gaming is tested by many to be superb with its solid 10th Generation i7 core paired with Nvidia's GeForce RTX GPUs.
Pretty screen, keyboard, ports & galore
The star of this machine is its good set of hardware. For starters, you get a very vibrant and sharp screen even if you choose IPS. But we do recommend the OLED due to the good value for the price. Moreover, for a gaming hub, the battery life averages out to about 8 hours (if not gaming/streaming for long hours), which is not too bad for a gaming laptop (with brightness on 50%).
To add, another star in this laptop is its RGB backlit keyboard, which has been reviewed to be quiet yet comfortable. Lastly, the number of ports on the Gigabyte Aero makes it perfect for professionals who need to connect several inputs/outputs at once.
The immense power you get from this machine, together with its minor flaws, makes this machine quite a tempting choice for professional creatives.
This review is based on the Intel Core i7-10750H model.
---
More: 7 Best 15-Inch Laptops That Hit the Size Sweet-Spot
Asus ROG Zephyrus G14 (GA401)
RM 4499.00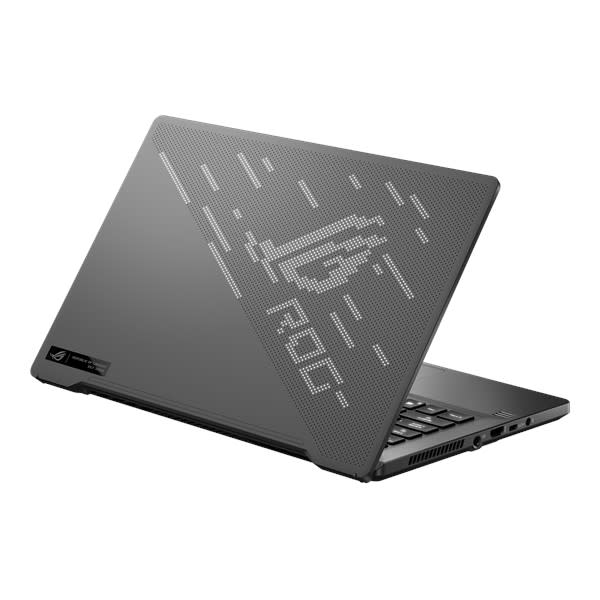 add_circle
Above average sRGB coverage at 75%
remove_circle
Uneven backlight for keyboard
remove_circle
No Thunderbolt port
CPU: AMD Ryzen 5 4600HS / Ryzen 7 4800HS / Ryzen 9 4900H | Memory: 8GB to 40GB | Storage: 512GB to 8TB SSD
Graphics: NVIDIA GeForce RTX 2060 Max-Q / GTX 1660 Ti Max-Q / GTX 1650 Ti (Laptop) / GeForce GTX 1650 (Laptop)
Screen & display: 14.0", Full HD (1920 x 1080) / WQHD (2560 x 1440), 60Hz / 120 Hz, IPS
Weight: 1.6kg | OS: Windows 10 Pro / Windows 10 Home | Ports: x3 USB-A 3.0, x1 USB-C 3.1, x1 USB-C 3.1 (Display, Charge), 3.5mm headphone jack
It's a good thing that gaming laptops these days are getting thinner and lighter, and that holds true for the Asus ROG Zephyrus G14. Sporting a sleek laptop that doesn't overly shout "gaming laptop!", we imagine that this laptop would even bode well for business aside casual users and for students. As gaming laptops are getting thinner and lighter, so has their performance, but commonly comes at a high price tag.
But today, you'll learn that this machine not only has good built and good price, but also a powerful chipset that helps it to keep cool.
Performance
In its entry tier, the ROG Zephyrus G14 is already equipped with a fitting chipset that benefits gaming - the Ryzen 5 4600HS, which has a base CPU frequency clocked at 3.0Ghz. Although as a lower tier for gaming, the chipset should benefit the laptop for mid to high settings on intensive gaming titles such as Battlefield V according to reviewers.
What we also find amazing about this beast of a computer is its ability to keep cool when gaming, averaging from 25 to 40 degrees at most. Of course, to fully touch your gaming potential on any other gaming laptop, you should best plug in your laptop, and you'll have no problem hitting 60fps constantly. Speaking of which, battery life is fine if you do not game heavily, averaging about 8 or 9 hours on 150 nits. And due to the above-average sRGB coverage at 75%, the laptop is also suitable for general uses from media to engineering.
Good built
Its material chassis is of mainly magnesium, which will feel plasticky but it shouldn't bother anyone so much. WAs previously mentioned, the laptop stays cool for most of the time, and we have Asus ROG's signature cooling design to thank for, with plenty of smart vents to help keep the temperature cool. Not that it's the major attribute to this, but it's also thanks to the CPU which doesn't overclock and thus, reduce risk of high temperature when operating to the max.
Other nice features that the laptop has includes a keyboard with a comfortable travel, sturdy and sleek overall built, as well as decent speakers.
No webcam?
The biggest gripe to the laptop is its lack of a webcam. There's also no Thunderbolt which will affect speeds for outputs such as your external storage devices and such. And finally, the keyboard's backlighting is said to be uneven and tested by several reviewers.
Still, the Asus ROG Zephyrus G14 is a very good value laptop, especially for those who are looking to get a budget gaming laptop.
This review is based on the AMD Ryzen 7 4800HS model, with professional input on the Ryzen 5 4600HS chipset performance.
---
More: 7 Best Gaming Laptops For Every Type of Gamer Out There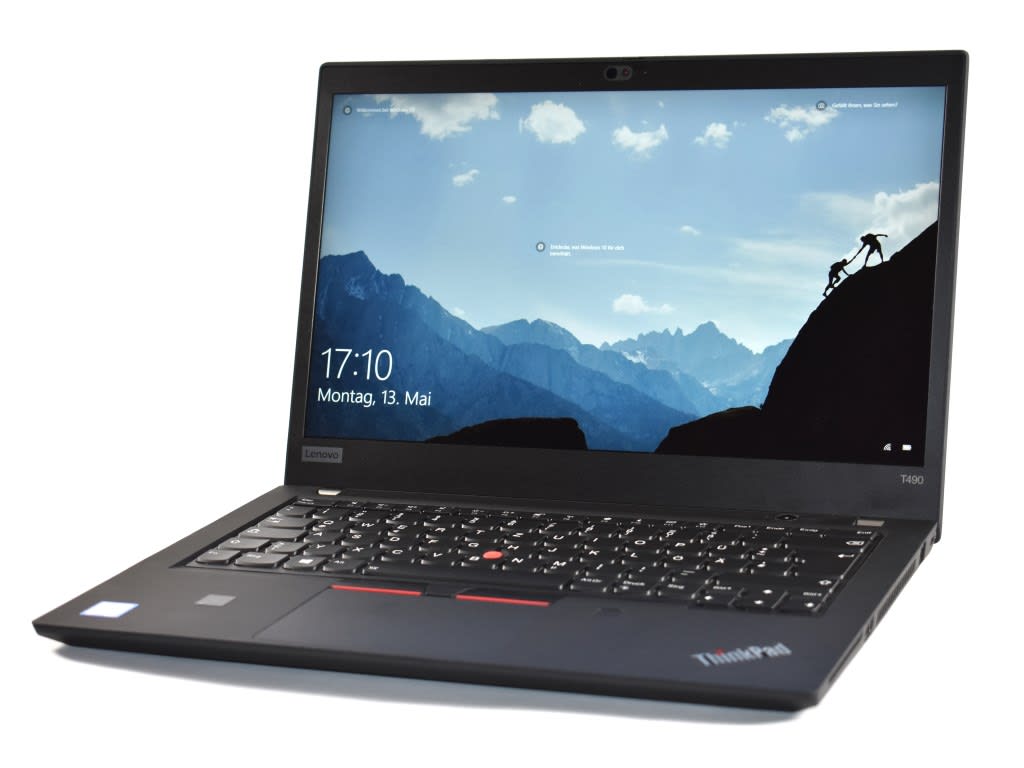 Lenovo ThinkPad T490
RM 4499.00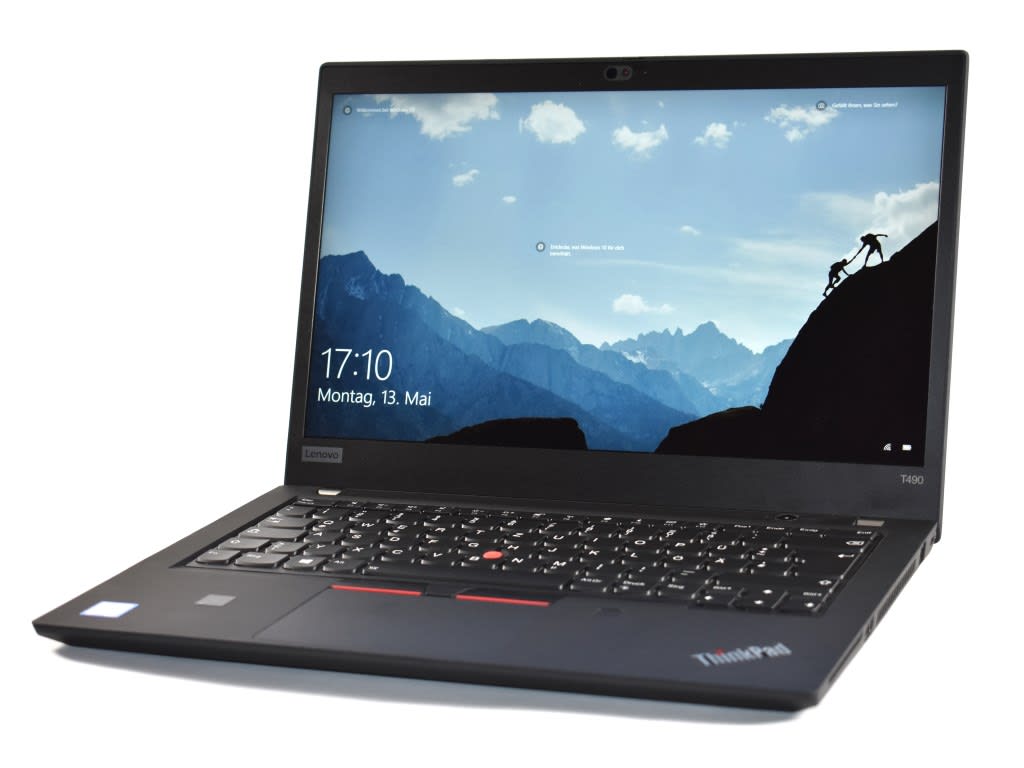 add_circle
Great battery life
add_circle
Comfortable keyboard and trackpad
add_circle
Good optional configuration choices
add_circle
Stable performance for productivity
remove_circle
Average display quality
CPU: 8th / 10th generation Intel Core i5 / i7 or AMD Ryzen 5 / 5 Pro / 7 / 7 Pro, 3000 series
Memory: 8GB to 48GB | Storage: 246GB to 4TB SSD
Graphics: Intel UHD Graphics / Graphics 615 / Graphics 620 or AMD Radeon RX Vega 6 / 8 / 10
Screen & display: 14.0", Full HD (1920 x 1080) / WQHD (2560 x 1440) / HD (1366 x 768) , IPS / TN
Weight: 1.52kg | OS: Windows 10 Pro / Windows 10 Home
Ports: x1 USB-A 3.0 (charge), x1 USB-A 3.0, x1 USB-C 3.1 Thunderbolt, x1 USB-C 3.1 (Display, Charge), audio / headphone jack
Excluding a business laptop for graphics and video rendering work, there are mainly two kinds of laptops for work. One is able to support a strong CPU for processing huge Excel sheets, and the other that's simple enough for word processing. Well, premium laptops are out of the question when it comes to buying for several people, so we recommend the Lenovo ThinkPad T490 for its affordability and versatility.
With the Lenovo ThinkPad T490, you have the option to choose between Intel or AMD CPUs of different tiers. Not only that, but there are also optional GPU upgrades to suit different kinds of tasks. Additionally, the ThinkPad T490 has a long battery life and finally, a good built overall including its keyboard and trackpad.
Performance
In the choices of the available supported CPUs, all have acceptable clock speeds to run without being fried too fast. According to several tests including GeekBench and Handbrake, in essence, the Lenovo ThinkPad T490's CPU performs quite fast, slightly just behind the premium business laptop Lenovo ThinkPad X1 Carbon.
If you're interested, it has been pointed out that the laptop is also able to be paired with NVIDIA's entry GeForce MX250, which will allow you to do some gaming as well lend a hand in operating creative applications better. Otherwise, having the Intel UHD 620 graphics is still just average - not bad, but also not special either.
Great features of a classic ThinkPad
Other highlights that put the ThinkPad T490 on our list is its built quality, where the keyboard has been said to be accurate and comfortable to type on. Also, reviewers of the low-powered FHD display together with the i5 CPU combo experienced quite a good battery life of 11 hours. When it comes to demanding applications that will require a lot of CPU power, the battery life will shorten to under 5 hours.
The display is a big issue
Unfortunately, users are recommended to look elsewhere for serious creative work. The display is said to look washed out/muted, and colours are not that great either (on an FHD model). It only has a 61% sRGB coverage. On average, laptops have at least 70% sRGB coverage, but full AdobeRGB is best for professional work. Not only that, but the display's brightness is not that bright.
This review is based on the Intel i5-8265U core with 8GB RAM model.
---
Best cheap/affordable laptops: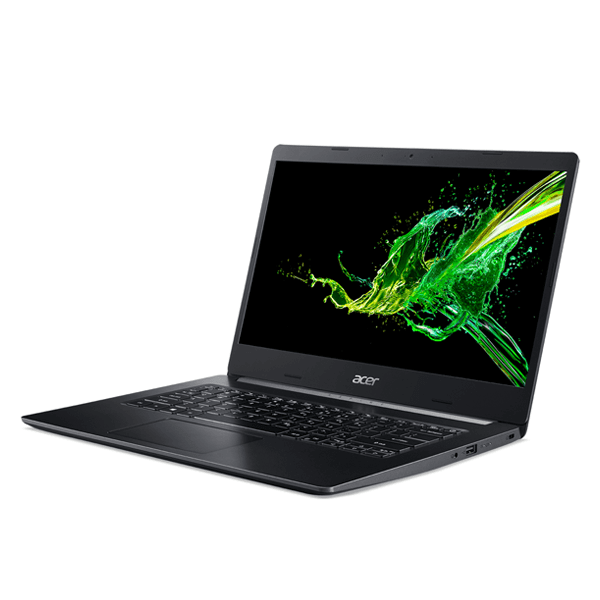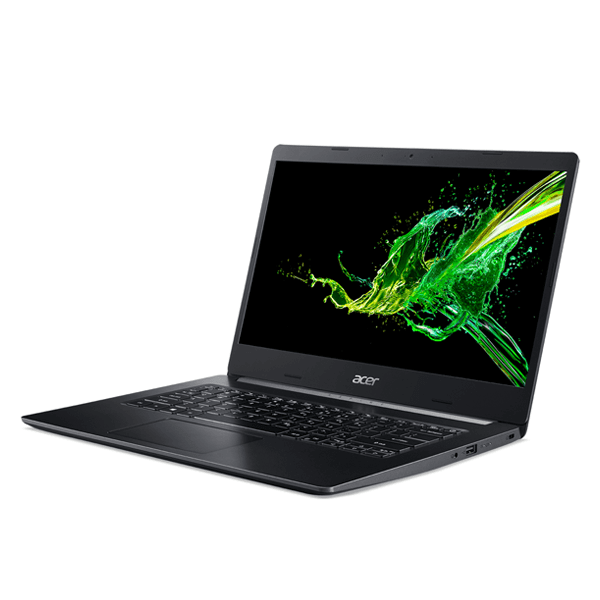 add_circle
Solid productivity performance with an inexpensive upside
add_circle
A better-than-budget display
add_circle
Comfortable keyboard and touchpad
add_circle
Flexible configuration options
add_circle
Easy to upgrade
remove_circle
Display bezels are still not small enough
remove_circle
Smaller than the previous version, but still bulky
CPU: 10th generation Intel Core or AMD Ryzen 3 3200U / Ryzen 5 3500U / Ryzen 7 3700U
Memory: 4GB to 16GB | Storage: 128GB to 1TB SSD + 500GB to 1TB HDD
Graphics: AMD Radeon 540X / Radeon RX Vega 3 / Radeon RX Vega 8 (Ryzen 2000) / Radeon RX Vega 10
Screen & display: 15.6-inch, Full HD (1920 x 1080), IPS
Weight: 1.90kg | OS: Windows 10 Pro / Windows 10 Home | Ports: x2 USB-A 2.0, x1 USB-A 3.0, 3.5mm audio / headphone jack
It's rare to now find a decent budget laptop that is future proof, has stable performance and doesn't look or feel too cheap for under RM3000. Well, the Acer Aspire 5 is all of those things and has remained a top choice as well as a bestseller for many from Lazada and Shopee, all the way to Amazon users.
This affordable yet flexible laptop lets you upgrade up to a good amount of RAM and storage space. It also covers its basic features well such as a good display and battery life which is above average (averaging a total of 8 hours) for a budget laptop.
Performance
What has got this laptop so many fans is due to the fact that this is an easy-to-upgrade laptop. In its official entry tier, you get an AMD Ryzen 3 3200U. For anyone who isn't aware, this CPU is able to run medium to heavy demanding titles like GTA V and Ark, albeit at low graphics settings, but with acceptable framerates.
If you're wondering, for light-demanding games like the Sims, puzzle games and likewise, it can pretty much be played with full settings in HD thanks to being fitted even with a mid-range GPU in the entry tier.
Otherwise, feel free to upgrade it to a 10th generation Intel CPU. Whatever your choice is, the configuration is easy from CPU to RAM as well as storage, which we obviously recommend going for an SSD option as it will definitely improve speed in loading applications overall.
Not the best built, but basics are good
As expected, the overall built seem to be on the basic side for a budget laptop. But one thing that's pleasant to see is an IPS display, which offers a much better viewing angle compared to TN panels that is common on budget laptops. Moreover, there are sufficient ports for you to use, but no Thunderbolt, obviously.
If you're someone who'd like to get a stable-performing laptop and slowly upgrade it, you should highly consider the Acer Aspire 5.
---
More: Get Your Productivity Level Up with these 7 Work Laptops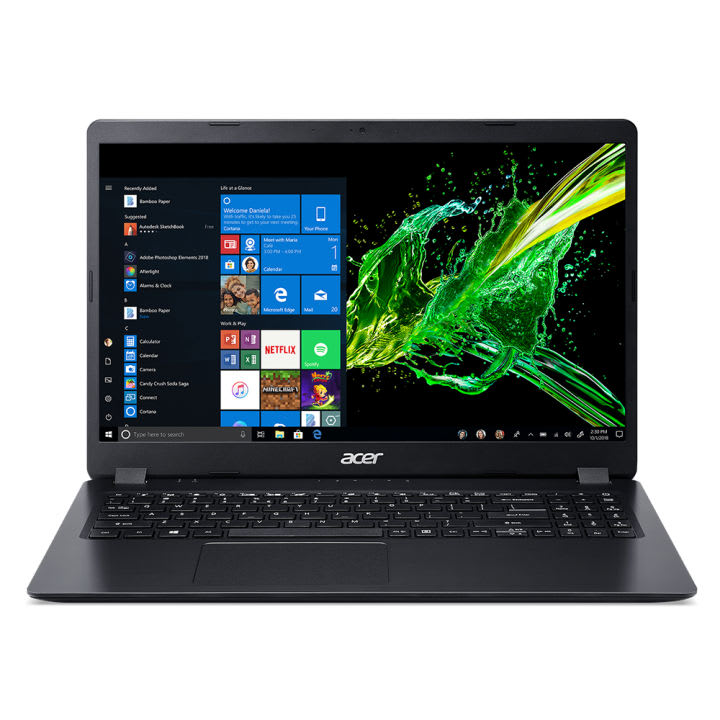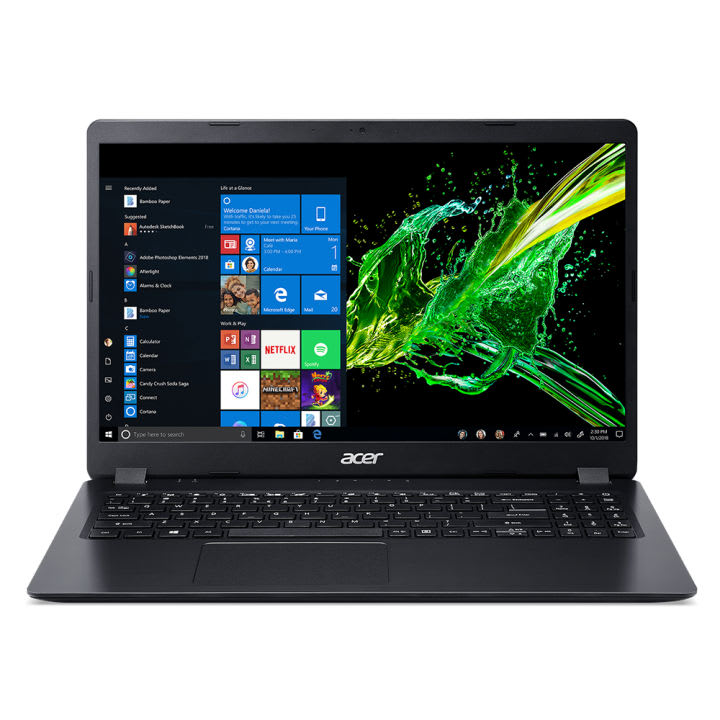 add_circle
Comfortable keyboard and trackpad
add_circle
Upgradeable up to 10th Generation Intel core CPU
add_circle
Satisfactory performance and speed overall
add_circle
Possible to do (light) gaming
remove_circle
Display is not nice
CPU: Up to 10th generation Intel Core, or AMD Ryzen 5 2500U / AMD A9-9420, or Intel Pentium 4415U or Intel Celeron N3350
Memory: 4GB to 16GB | Storage: 128GB to 1TB SSD + 500GB to 1TB HDD
Graphics: Intel UHD / HD Graphics (400 to 600 series) or AMD Radeon R5 / Radeon RX Vega 8 (Ryzen 2000)
Screen & display: 15.6-inch, Full HD (1920 x 1080) or HD (1366 x 768, TN
Weight: 2.10kg | OS: Windows 10 Pro / Windows 10 Home / Linux | Ports: x2 USB-A 2.0, x1 USB-A 3.0, 3.5mm audio / headphone jack
For anyone who really needs a cheap laptop for general use, basic computing tasks, studying or for the kids, can opt for the Acer Aspire 3 mainly due to its affordability yet stable performance that's better than similar competitors. While it won't run games or creative applications that well, it should be sufficient for day-to-day, simple task use.
Performance
We won't beautify our words; the Acer Aspire 3 will show signs of sluggishness if you run several tasks at once. It'll be able to handle single to a couple of apps at once and will do just fine if you want to stream your favourite shows or browse the net. For some reviewers, the Acer Aspire may stutter for a second during a simple task. But otherwise, it'll do just fine.
When it comes to light gaming, just don't expect top-notch performance. Casual and popular games alike can run, but it's best to stick it on low settings.
Built quality is just alright
Unfortunately, you won't get any fancy features on this laptop. While it covers the basics just nice, the display is not particularly bright. Moreover, battery life is on the lower end for a basic machine, clocking in about 6 to 7 hours. On the bright side, the keyboard is reportedly nice to type on, with a full-on keypad and decent trackpad to use.
The Acer Aspire 3 is not a fantastic beast of a machine, but it's a stable one that's good enough for day-to-day use especially for under RM2000 compared to its competitors.
---
More: Top 7 Hybrid 2-in-1 Laptops Which are Unbelievably Flexible
Disclaimer: The pricing shown is just a good indication of how much these products are worth. The prices could change based on the e-commerce promotions that are going on. If some of the products are not available, do email us at [email protected] Thank you!
You've found a couple of laptops that you're interested in. But you're still unsure of which to go for? We understand that it can be a daunting and overwhelming task to choose the right one. Fret not, here are some main factors that you should consider before choosing a laptop.
How do I choose a good laptop to buy?
Do you want a big, 17-inch laptop or a compact 13-inch? Often, many underestimate the size and weight of their laptop. Though not applied to all, the biggest laptops (17 to 18 inches) are usually equipped with a powerful system and are also bulkier. The smallest laptops (11 to 12 inches) are, of course, equipped with a lighter system though they make up for it with their portability.

The most popular sizes are 15 inches, where you'd get the best of both worlds. They are light enough to be carried around and are powerful enough to run a couple of popular heavy-duty games. Still, they are highly recommended for those who will not be carrying the laptop around too much. Otherwise, you can opt for a 13 to 14 inches laptop, which is a less powerful but much lighter option.
This is perhaps the most popular question that a salesman will ask you. "What do you plan to do with your laptop?" At a simpler explanation, just take a look at the CPU. A mainstream and popular choice is the Intel Core i5. In general, they offer the best balance for both price and performance. Intel Core i7 is a step above i5 (suitable for gaming as it is more powerful, and also more expensive) while i3 is a step lower (great for simple browsing and office work).
Check if your choices are equipped with the right features and hardware that you'll need. How much storage space is there? Is the 8 GB RAM upgradeable? Does it have an Optical Disc Drive (This feature is becoming uncommon)?
By also tying back to what you'll be doing with your laptop, the laptop's hardware will help determine if you're buying the right computer. You'll be saving yourself unnecessary spending on upgrades which can be costly.
The two most popular systems are definitely Windows and Mac. One may think that Windows is the budget choice whereas Macs are for the rich. Nope! While both have its downs, ultimately both systems offer what the other doesn't.
Windows: Windows 10 remains as one of the most versatile operating systems around, and you can find it on the vast majority of laptops sold all around. As it is much more widespread on other branded laptops, you'd get different kinds of built quality as well as preset softwares. Also, you'd get an easier time of customizing hardware, making Windows laptops desirable for many things especially gaming.
macOS: The macOS is tied to only Apple's Mac computers, and it offers premium features for users who can afford to purchase its computers. It is undeniably, smooth and reliable. So, if you have the money, then it offers a better experience than Windows for many people in terms of productivity.
---
Conclusion
No matter how well-equipped your laptop is, the most important thing is that it can do what you need it for. It is also important to know that no laptop is made perfect, so leverage and choose one where you wouldn't need to spend too much/expensive upgrades on.
Like writing about great products? We're hiring! Learn how you can write for us!