What are the tools of the trade for designers? You could imagine a powerful workstation setup with large monitor(s), specialized peripherals and professional software. However, the humble mouse is also an integral part of the designer's arsenal, seeing as you would be holding and manoeuvring it ever so adeptly to produce your amazing designs.
Compared to other users, designers spend more time in front of the screen, while also more actively using the mouse. This is because the workflow involves a lot of precise spatial positioning, toolbar navigation and mouse clicks. So, getting the right mouse may make you more efficient. Below we recommend the best mice for designers according to your needs:
How do I choose a good mouse for designing?
When it comes to mice, people have varying personal preferences based on their specific needs and factors such as wireless capability, dpi, weight, size etc. For professional design work, the noteworthy features of a good mouse are ergonomic design, high sensitivity and programmable buttons.
A mouse with special ergonomic design features will minimize the strain on your wrists after long hours of use, but make sure size and shape is comfortable for your hands. A good amount of dpi also helps for detailed work which requires finer navigation on large screens. Meanwhile, extra macro buttons can be one-click solutions to common tedious actions.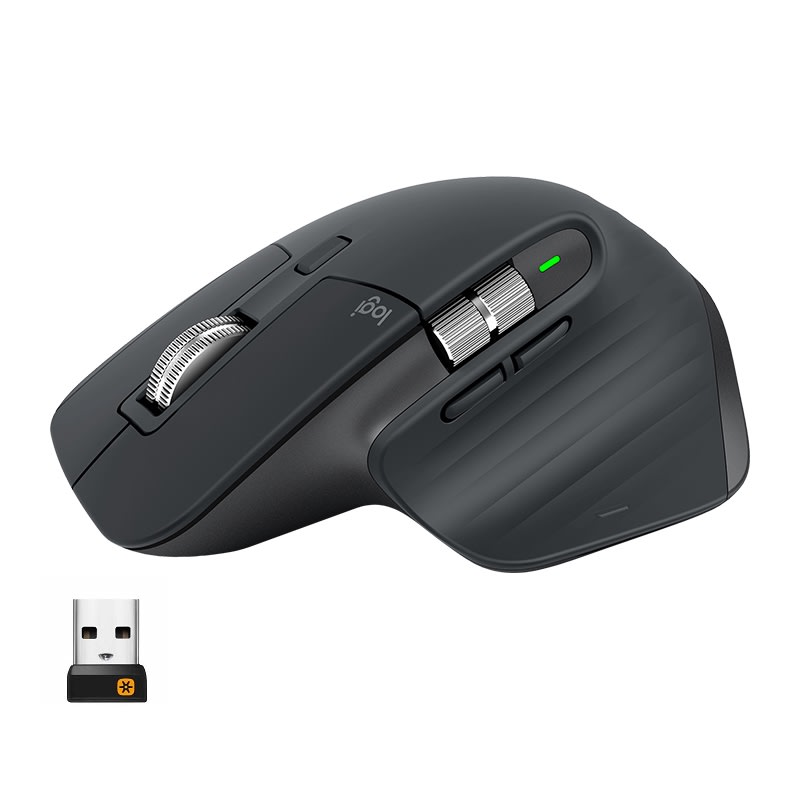 Logitech MX Master 3
RM 395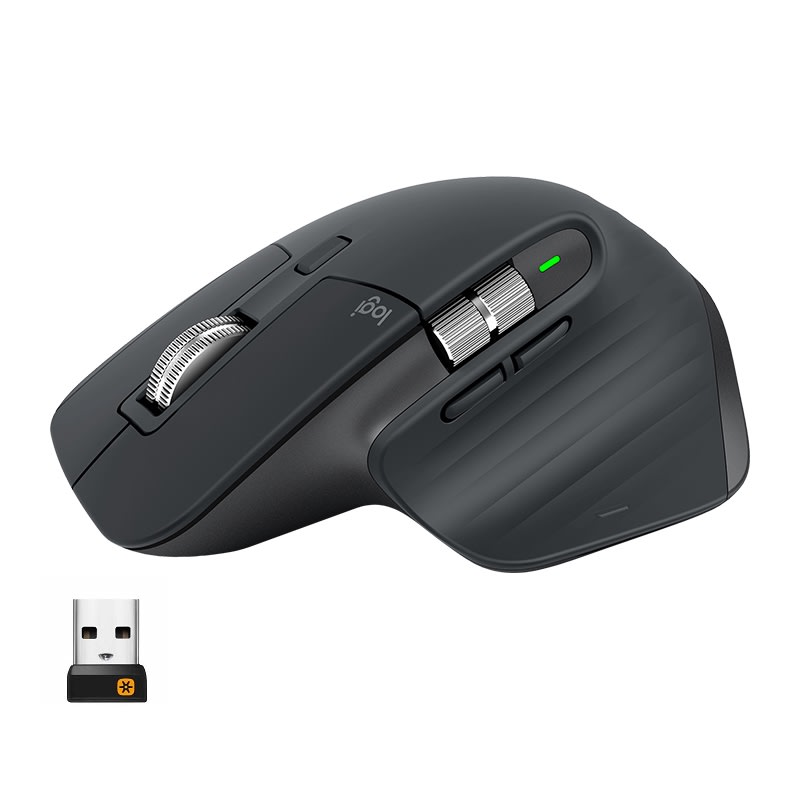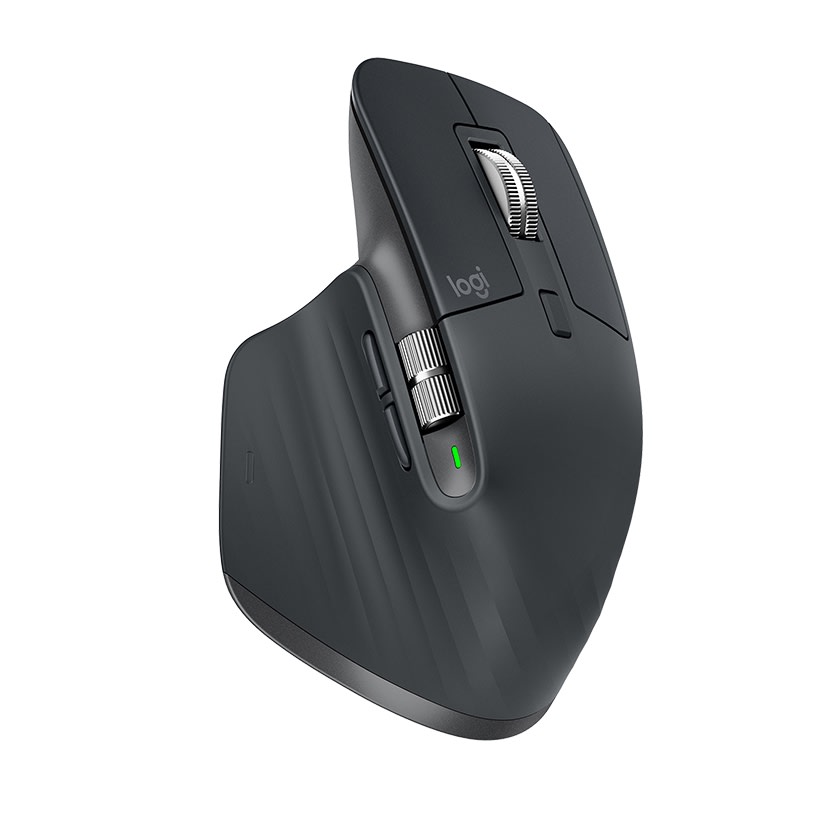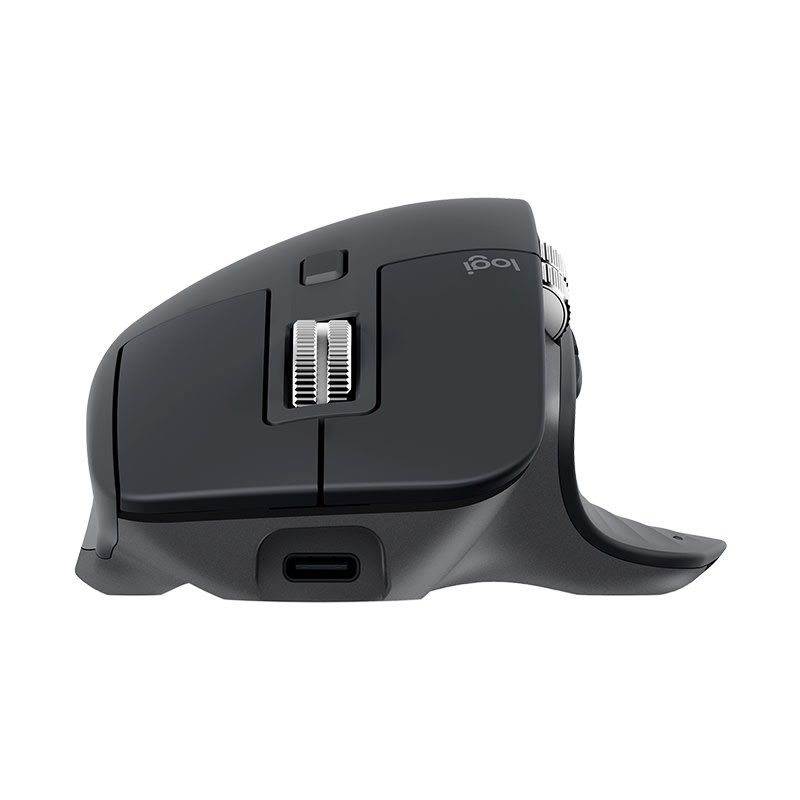 As its namesake suggests, the Logitech MX Master 3 is the master of professional mice. This Logitech flagship is a 4000 dpi wireless mouse which understands designers. With an emphasis on functional comfort and customizability, this mouse sports 4 additional buttons, a thumb scroll wheel and gesture button which allows customized functions when paired with mouse movements.
Its MagSpeed™ technology allows the scroll wheel to be extremely fast and silent yet pixel-precise. Meanwhile, it can also connect to three different computers, switching between them with just a click of a button. The battery lasts 70 days on a full charge so no worries about frequent charging. We wouldn't be surprised if using this mouse makes you feel powerful!
---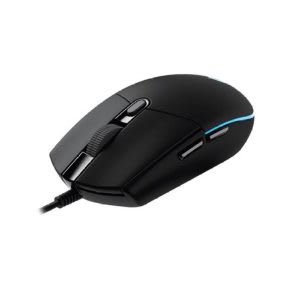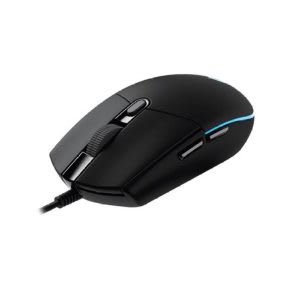 The G102, also known as the G103, is a wired gaming mouse. But at its budget price, it brings a lot of value to the designer on a budget. For one, it is mid-sized which looks and feels good to handle, with two thumb buttons available for customized actions.
The mouse tracks well on surfaces and clicks satisfyingly. Its convenient dpi-switch button in the middle can set the dpi up to 6000 to suit your needs anytime. Also, the onboard memory allows settings to be saved in your mouse wherever you plug it in. Oh, and it has 16.8 million-colour RGB lighting for that extra flair.
---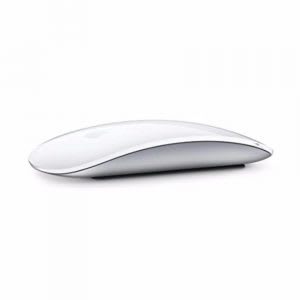 Apple Magic Mouse 2
RM 288.00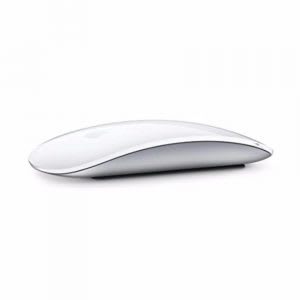 To the uninitiated, this may not look like a proper mouse. However, this signature mouse by Apple is still the recommended mouse for creatives working on Macs. Unlike its predecessor, the Magic Mouse 2 is lighter and is rechargeable via lightning cable. It also tracks easily across surfaces due to its optimized foot design and a laser sensor.
Its most notable functional feature is support for multi-touch commands, e.g. swiping between pages, double-tapping to bring up Mission Control which makes controlling actions on-screen super intuitive. All in all, the design aesthetic and features fit extremely well with Apple's philosophy and makes for a seamless addition to the Mac designer's ecosystem.
---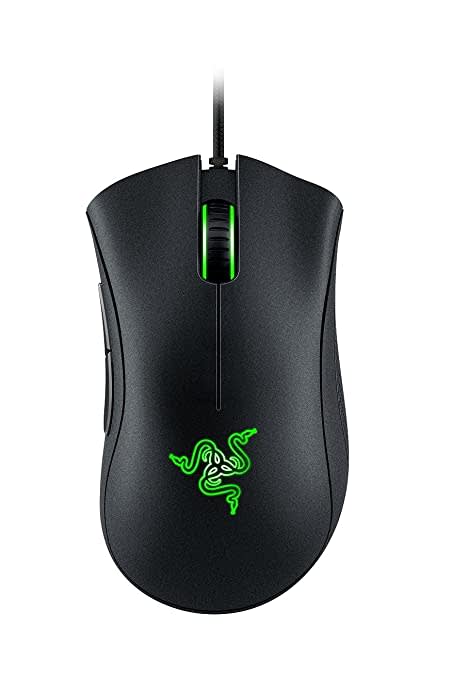 Razer DeathAdder Chroma
RM 329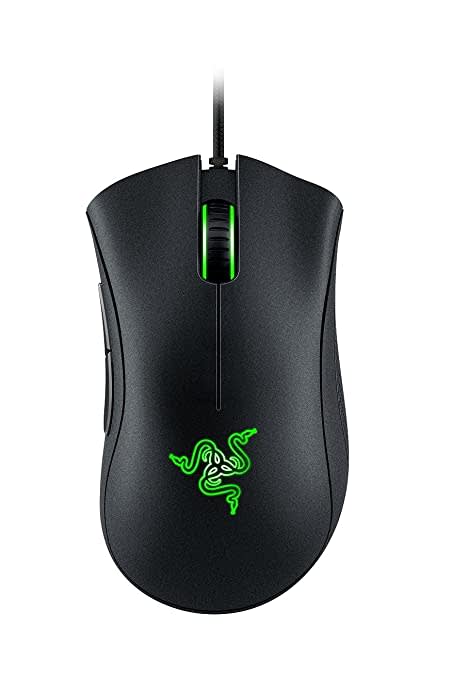 There's a reason why the Razer DeathAdder Chroma is so well-loved among mouse enthusiasts. It delivers in style and substance. Since it caters well to gamers' needs, it naturally checks a bunch of boxes for the designer as well. As expected, it is extremely accurate and responsive (0.2 ms), with a surprisingly comfortable design.
Being a Razer peripheral, various customizations are available to you through Razer Synapse. From the RGB lighting and dpi settings (up to 10,000 dpi) to the 8 programmable buttons, you can also save your setting profiles in the cloud. No doubt, this Razer mouse might make designing on your Windows setup feel akin to a smooth gaming experience.
---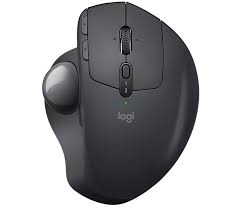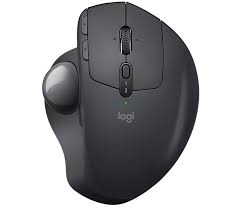 Here's a wireless optical Logitech mouse with a built-in trackball and ergonomic tilted design. If you've never experienced trackballs before, it's worth taking it for a spin. The tactility and intuitive control a trackball brings make creative work that much more comfortable. Moreover, the mouse can be angled up to 20° for a more natural grip positioning.
The usual useful features are also there, such as a dpi switching, horizontal scrolling and additional buttons. If your graphic design workflow involves two computers, you're in luck as the mouse can connect and easily switch and transfer data between the two, making your workflow less cumbersome.
---
More: 8 Best Wireless Gaming Mice That Are Suitable For Both Beginners & Pros!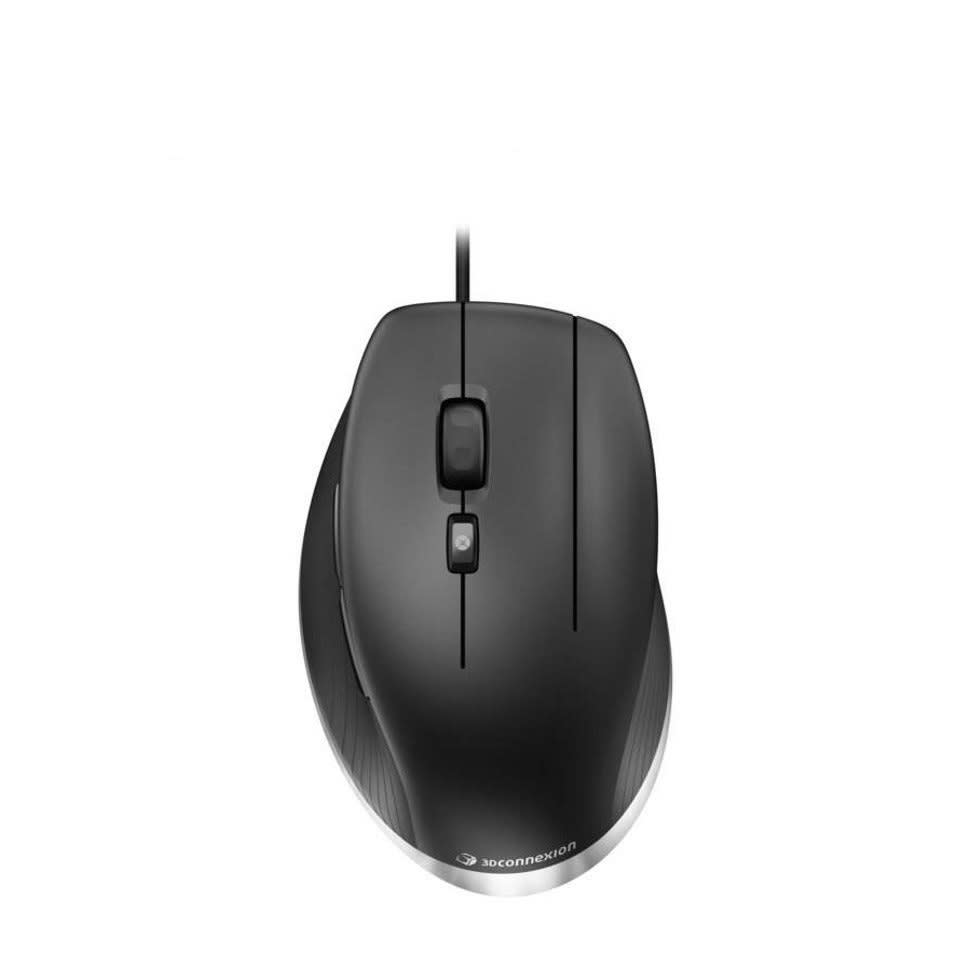 3Dconnexion CadMouse
RM 399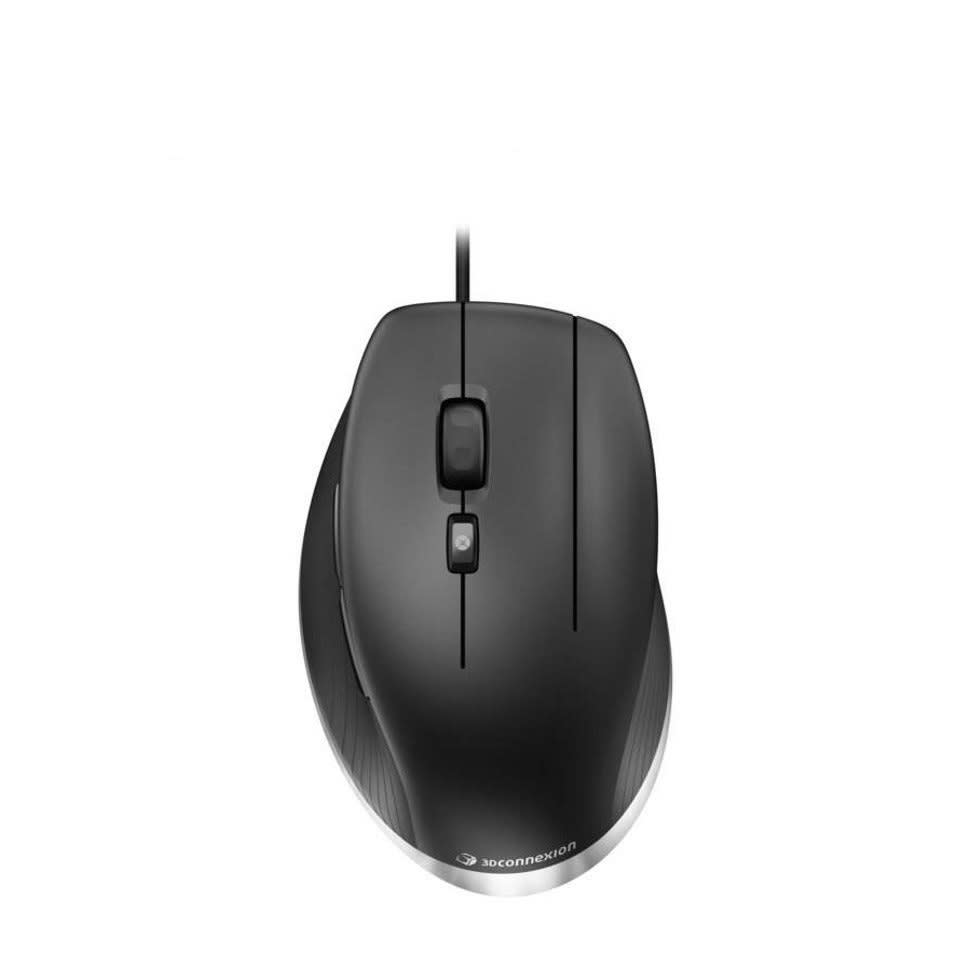 This mouse if practically built for CAD designers. Ergonomically designed for natural hand positioning for those long stretches of CAD work, the mouse even features a dedicated middle mouse button, which AutoCAD users are sure to be thankful for. No issues on precision, as well as its laser sensor, supports up to 8200dpi and a 1000Hz polling rate.
Other features to get excited about are the two QuickZoom buttons, which allow effortless zooming in and out of geometry, or for a more granular approach, the scroll wheel performs excellently on zooming too. You'll also find a gesture button which makes contextual radial menus in applications a click away.
---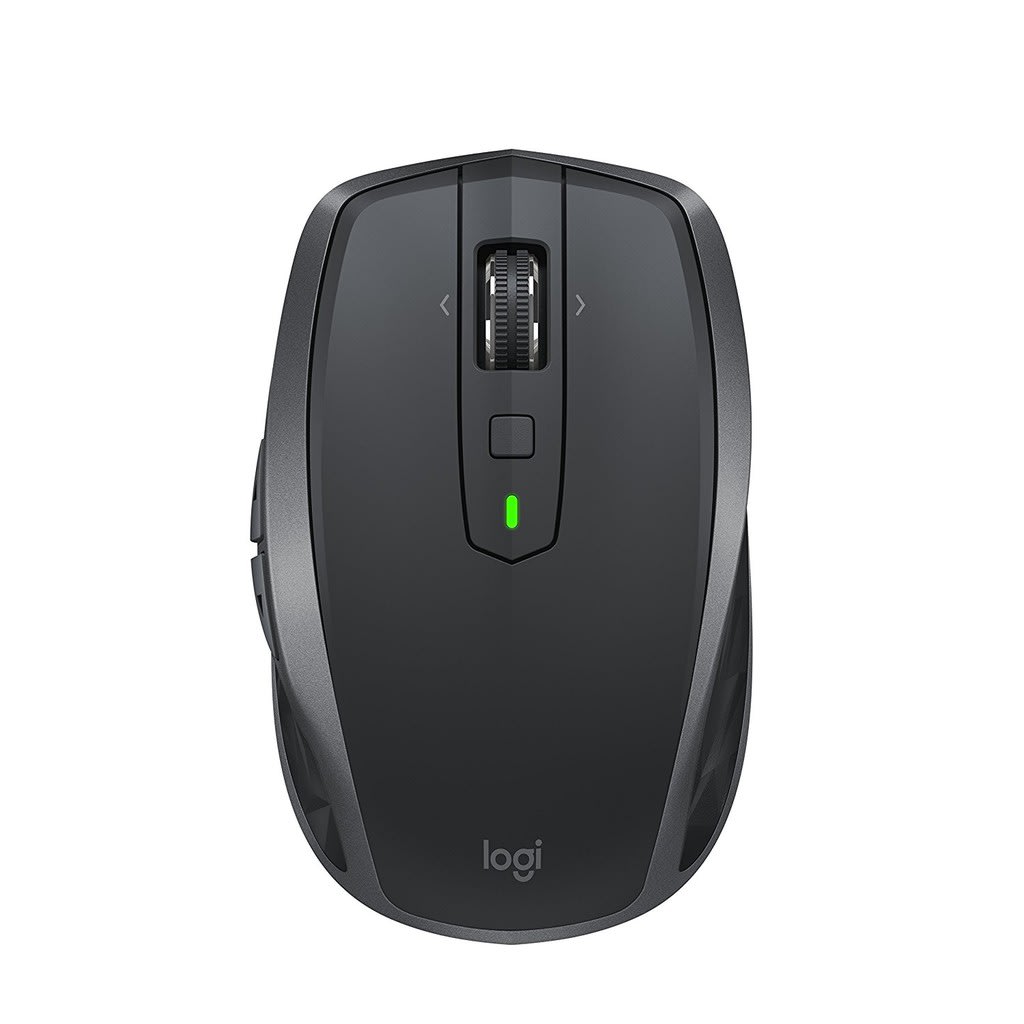 Logitech MX Anywhere 2S
RM 196.9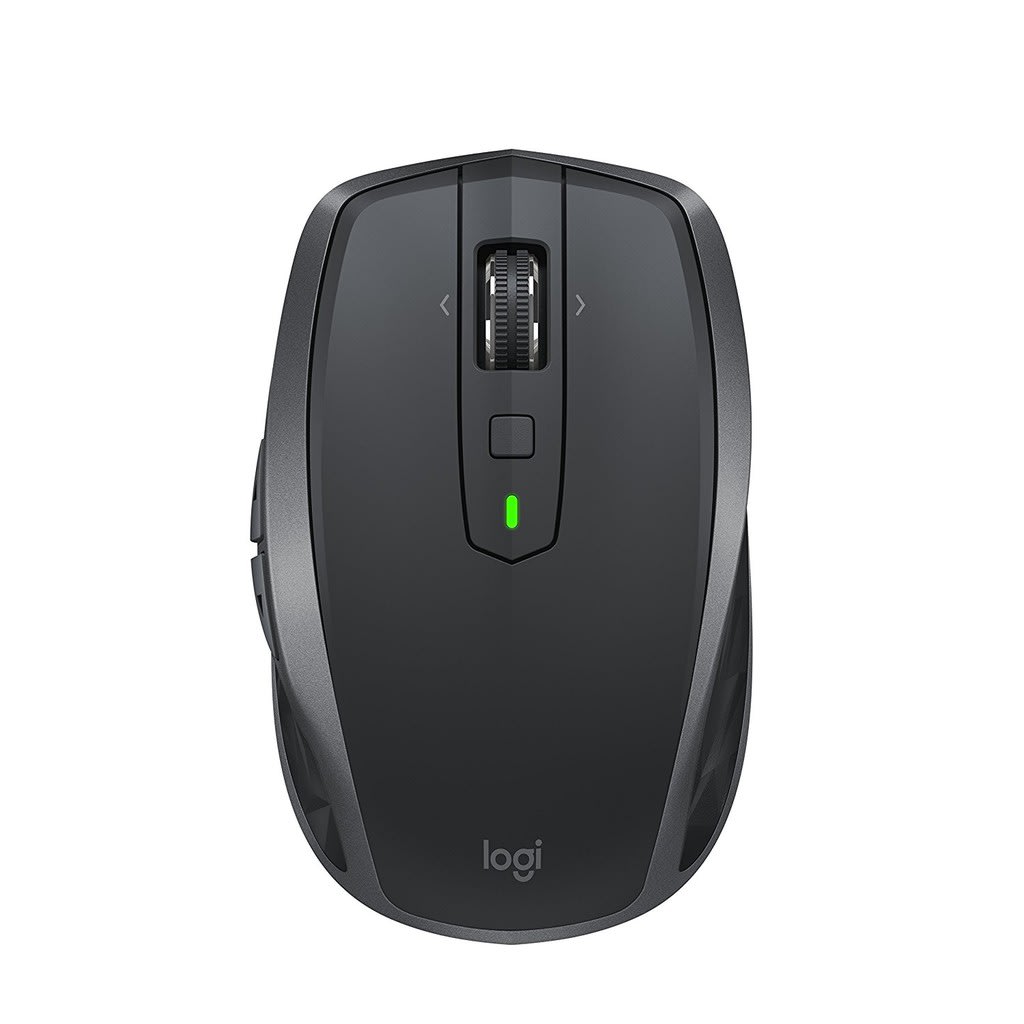 A compact yet powerful mouse, to bring along anywhere you may want to work on your design, the MX Anywhere 2S has a 4000-dpi Darkfield™ Sensor that tracks smoothly across virtually any surface. This sleekly designed and comfortable wireless mouse lasts for up to 70 days on a full charge.
The utility this mouse offers is perfect for a web designer. The scroll wheel can be toggled between hyper-fast and click-to-click scrolling, with support for horizontal tilting. Also, its programmable buttons and ability to connect to three devices at once are sure to improve your productivity and speed while navigating through windows, text, interfaces or anything in between.
---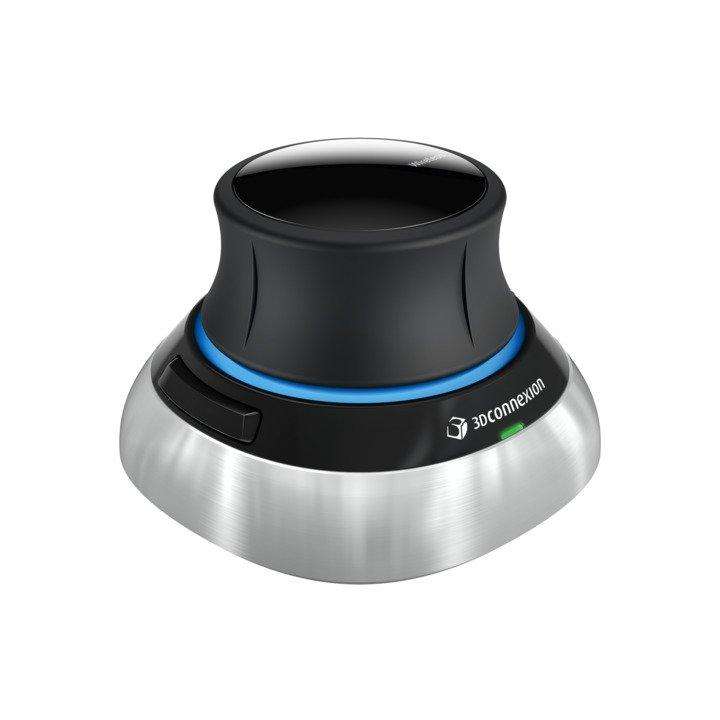 3Dconnexion SpaceMouse Wireless
RM 729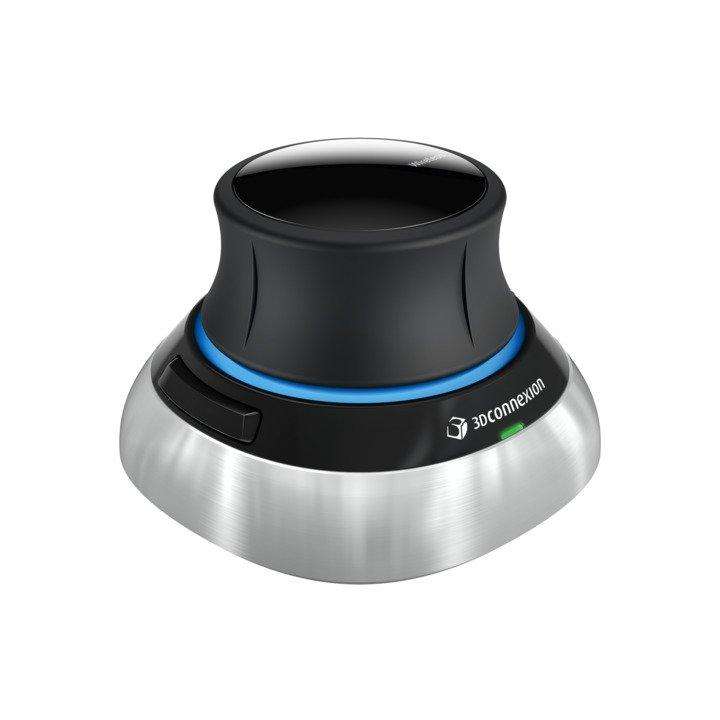 The SpaceMouse Wireless is you mini buddy for the 3D world. This compact, ultra-light mouse is designed for comfortable use with intuitive and immersive interactions with 3D spaces and objects, allowing for a smooth experience in the designing process. It's highly portable and built well, so feel free to bring it along anywhere.
Using its patented six-degrees-of-freedom sensor, the controller cap can be pushed, pulled, twisted or tilted to naturally orientate spaces and objects. Its two programmable buttons also open radial menus which provide direct access to your most often used commands. These features make it a universally great pick for 3D designers across various applications.
---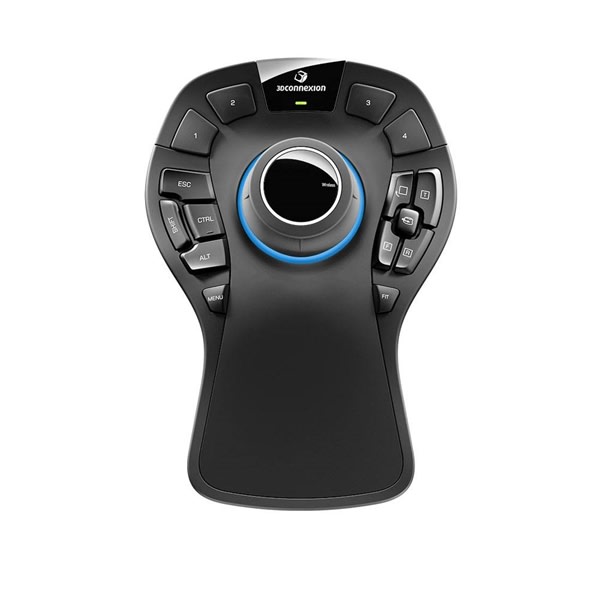 3Dconnexion SpaceMouse Pro
RM 1449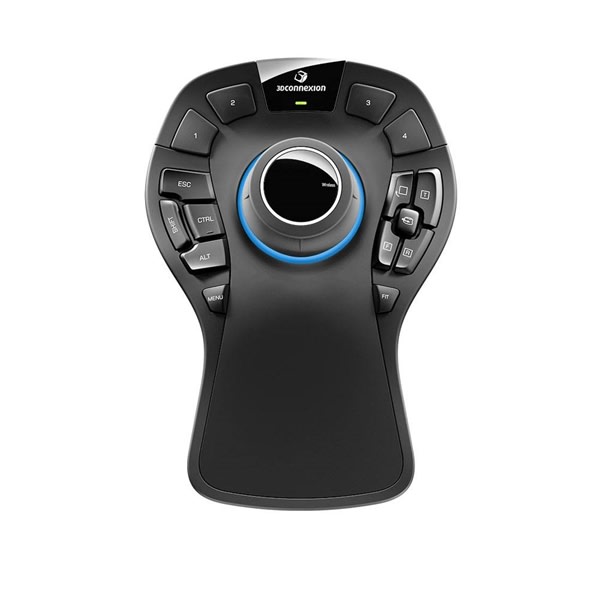 If you do lots of intensive 3D work, it is very advantageous to have this additional high tech mouse which has a six-degrees-of-freedom sensor, allowing you to navigate spaces and manipulate objects in 3D space with natural precision and ease. Its weight is appropriate so you can rest your weary palm comfortably without pressing down on it.
A plethora of keys and buttons are literally right at your fingertips so you can feel like a boss while doing CAD work. The 15 reprogrammable keys include QuickView, Rotation Toggle and a few keyboard modifier keys. It also comes with a wireless variant for RM100 more for a cleaner setup if you'd like.
---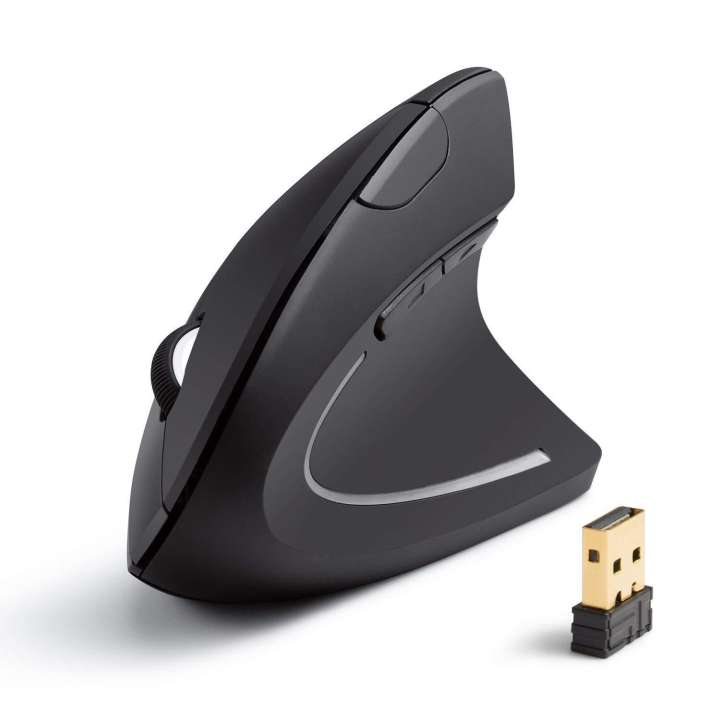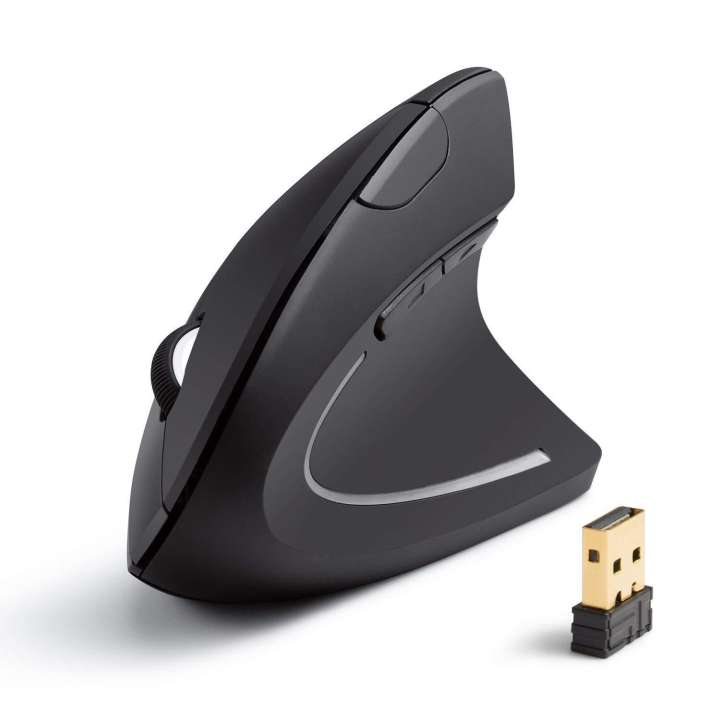 Anker has come up with a vertical mouse, specifically designed to be ergonomically-sound, which has proven to be comfortable and prevent repetitive strain injuries. This special design allows your hand to assume a neutral "handshake" position, which is actually very comfortable when you get used to it. This is great for professionals doing hours of meticulous CADD design.
This wireless mouse can provide a high range of sensitivity (up to 1600 dpi) and has two additional buttons for convenient navigation. This smart mouse also saves power by turning off after 8 minutes of idling. This ergonomic mouse is definitely a value buy for architects. The unusual vertical grip might even make it more intuitive to create your designs.
---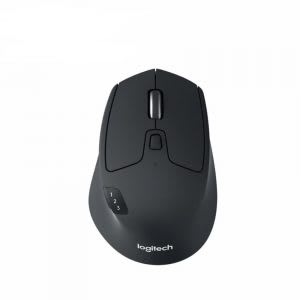 Logitech M720 Triathlon
RM 178.88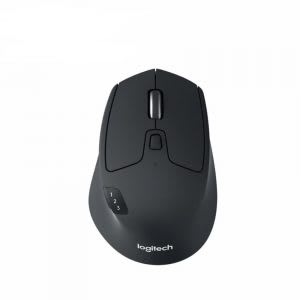 A good wireless mouse should be light, responsive and have a long-lasting battery. The M720 Triathlon possesses these very traits. This comfy mouse can connect via Bluetooth or wireless nano receiver. It can also simultaneously connect and transfer data between three devices, providing truly seamless wireless connectivity.
For the designer, the mouse has extra customizable buttons to optimize your efficiency while working with various programmes. Also, the scroll wheel can switch between quick and granular scrolling and stops with high precision. The extremely long 24-month battery life is also a major plus point. A designer would appreciate the power and freedom offered by this untethered mouse.
---
Microsoft Bluetooth Mobile Mouse 3600
RM 109
If you're a designer who prefers to work on tablets with mice, be sure to get this one. The simple and petite Mobile Mouse 3600 is designed to last and be completely mobile. Microsoft's BlueTrack Technology allows the mouse to work smoothly on multiple surfaces. This simple, no-frills mouse should complement your highly portable setup well.
The Bluetooth 4.0 connectivity ensures easy and smooth connectivity to any tablet device. Even iPad users should consider this as after the recent iPADOS 13 update, better mouse support is available. In addition, the battery is claimed to last 12 months. Plus, the ambidextrous design allows more accessibility and flexible usage for tablet users.
---
More: 8 Best Comfortable Mouse Pads For Your Wrist At The Computer
Disclaimer: The pricing shown is just a good indication of how much these products are worth. The prices could change based on the e-commerce promotions that are going on. If some of the products are not available, do email us at [email protected] Thank you!
Like writing about great products? We're hiring! Learn how you can write for us!