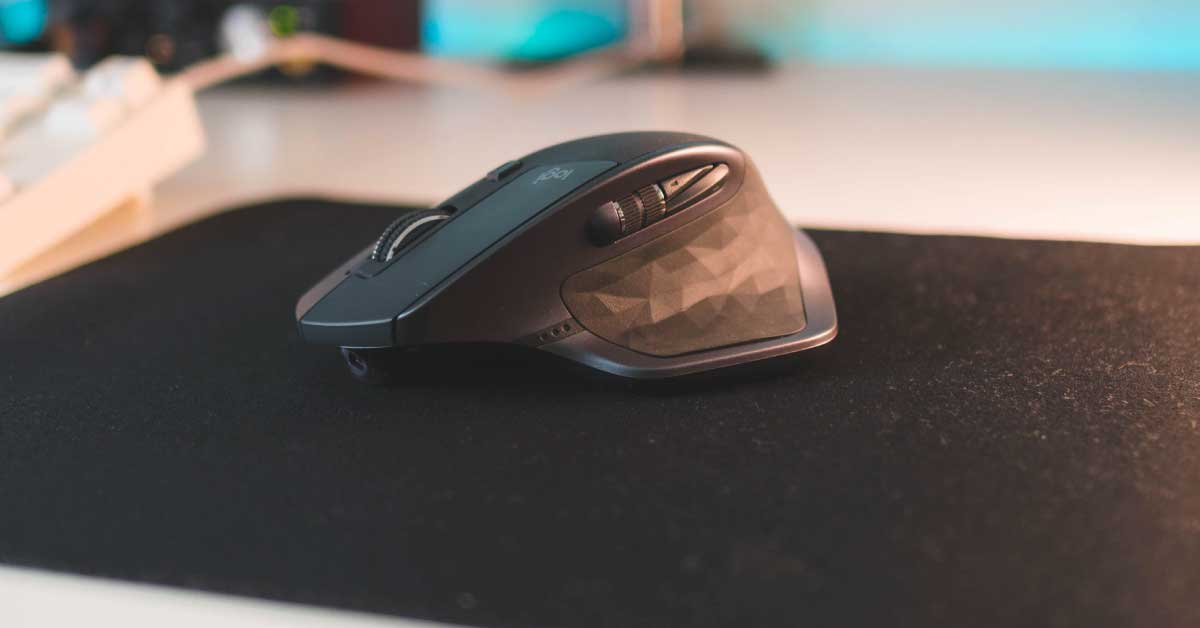 With the bells and whistles that other computer peripherals like keyboards, mice and speakers bring to the table, choosing a mouse pad is something often overlooked by most people.
However, a piece of leftover cardboard as a mouse pad isn't going to cut it especially if you are in design or want a competitive edge over your gaming rivals. Top-of-the-line mouse pads offer better glide and control over your mouse depending on your needs.
Therefore, a good quality mouse pad can even help alleviate pressure on your wrists if you are going to be using your mouse for an extended period of time. With the plethora of mouse pads available today, here's our brief recommend mouse pads that will serve well as the companion to your mouse.
Say hello to infinite power with the Logitech G Powerplay Wireless Charging System. Featuring state-of-the-art technology and compatibility to only Logitech G703 or G903 mice, this system offers a mouse pad that charges your wireless mouse as you use it. At a charging rate of 1 to 2 percent per hour when in use and 7 to 8 percent when idle, you'll never find your wireless mouse dying on you.
The Powerplay is a cut above the competition with most other wireless charging pads restricting you to meticulously align the mouse properly to even begin charging. You can literally place your G703 or G903 mouse in any position on the mouse pad and it will stay powered.
As a sweet little bonus, the initial set up is a quick and easy four-step process so everything will be up and running in no time.
Let your workspace or gaming rig shine brighter with the dazzling lights of the Razer Firefly mouse pad. The USB-powered lighting shines along its edges, as well as through the light-up Razer logo on the top right corner of the mat.
With five main lighting effects and millions of colour to choose from, this mouse pad is sure to turn heads. Being the host to a hard surface that not only works well with laser mice, this will contribute to greater speed and precision which will be useful during competitive games.
Additionally, the mouse pad will not budge an inch even during the most gruelling of matches due to the entirely non-slip rubber textured bottom of the mat.
The large surface provided by the SteelSeries QcK Gaming Surface will give you ample room to swerve your mouse around as you tinker about on Photoshop. This pad provides excellent gliding ability and immaculate control over your mouse thanks to the microwoven cloth surface.
Besides that, the mouse pad is made with material that is durable enough to be washed without getting damaged. It even has a non-slip rubber base so you can concentrate fully on the intricate parts of your design without having additional movements.
Vouched by actual professional players of the game, the BenQ ZOWIE G-SR Esports Gaming Mousepad is your ultimate gaming mouse pad for first-person shooters like CS:GO. This mouse pad lies completely flat to give you smooth and consistent glide so you can effortlessly traverse across the map.
The G-SR also gives you full control of your aim while also providing incredible amounts of stopping power and surface friction. This can be incredibly useful for players who tend to overshoot their targets.
Besides that, this mouse pad is finished with impeccably stitched edges so the mouse pad will last you a very long time. The large area of the mouse pad will also let you make large sweeping motions with your mouse like when you have to do a 180.
Sporting huge dimensions, the HyperX FURY Pro is just what you need to make larger sweeping motions as you go head-to-head against opponents building ramps and buildings. Your wrist will be comfortable resting on its soft cloth surface, especially if you're going to immerse yourself in long gaming marathons.
The underside of the mouse pad is made of natural rubber so you can rest assured that it will not slip away during the crucial moments of the game. It even has anti-fray stitched edges to handle the daily grind. To top it off, the mouse pad features a densely woven surface for precise optical tracking of your mouse.
The Kensington Duo Gel Mouse Pad features an elastic and colourful dual gel pillow that matches the natural curvature of your wrist. Sporting a concave design, the wrist rest makes for a snug fit to your wrist for optimal support and comfort as you work.
It even comes with a ventilation channel that prevents sweat buildup to keep your hand and wrist dry and cool which is especially useful during long work hours. Furthermore, the mouse pad has a soft finish that makes it easy to wipe clean. If it's of any interest to you, the sleek dual colour scheme will even add a splash of colour to your workspace.
Suffering from Carpal Tunnel Syndrome or preventing general wrist pain is not an excuse to avoid long hours of mouse-use. The Razer Vespula V2 is a mouse pad for you if you want to get your gaming fix or anything else while keeping your wrists comfortable.
Its memory foam-filled wrist rest will serve you well to relieve some of the pressure on your wrist to keep you going during long sessions in front of the computer. Each side of the mouse pad offers a different function: one for more stopping power and precise aims against your targets while the other for more glide to give chase to your opponents.
The innovative MOJO Beanbag Mousepad is just what you're looking for if you don't want to be confined to working on a desk. Simply place the Beanbag on your lap while you're on your sofa or bed so you can easily browse and scroll through your laptop. This will help in relieving the stress in your wrists, elbows, shoulders, neck, and arms.
Additionally, you can even use the Beanbag as a regular mouse pad on your desk as it will contour and allow you to angle it so you can achieve a more comfortable position for your wrists.
Disclaimer: The pricing shown is just a good indication of how much these products are worth. The prices could change based on the e-commerce promotions that are going on. If some of the products are not available, do email us at [email protected] Thanks!