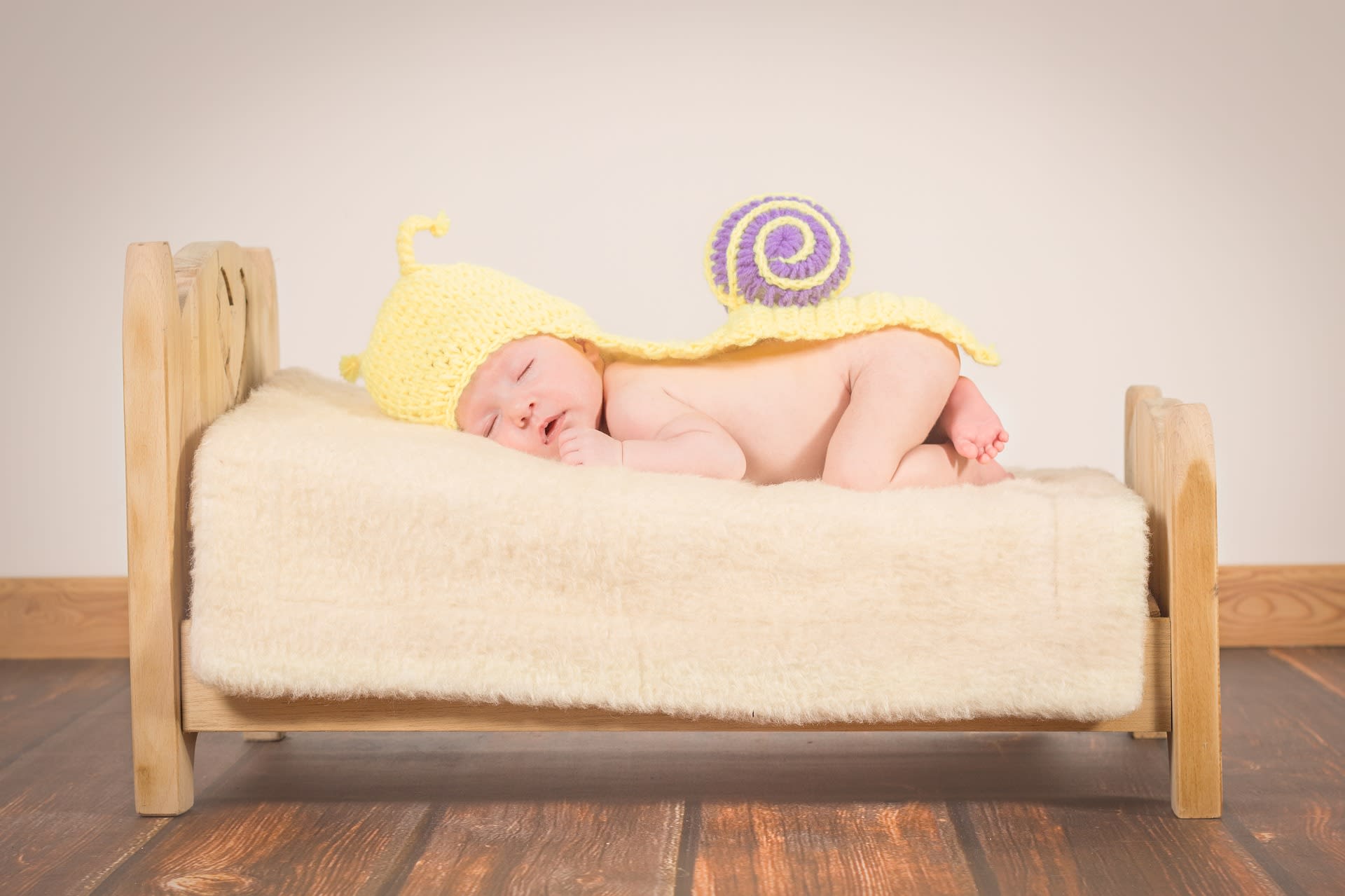 Need a baby monitor but having trouble searching for one? Not to worry, we can help! There are so many baby monitors on the market, so choosing one to meet all your needs can get a little complicated.
Here's a list of the best types of baby monitors currently available for purchase.
1. Digital Baby Monitor WBM-04
Best with camera and sound
Price from RM399.00
The WBM-04 is a baby monitor made for parents' convenience. Equipped with audio-visual technology, it can also detect temperature and will turn red when the temperature is higher than normal.
This baby monitor also has a built-in microphone, allowing two-way communication between you and your baby. You'll be able to turn the screen on and off whenever you wish, making it super convenient for stay-at-home parents.
4 people added this to their wishlist
2. Motorola Digital Video Baby Monitor MBP854
Best video baby monitor
Price from RM1,588.00
This Motorola baby monitor is perfect for its advanced video technology. It comes with a colour screen for clear viewing. The screen allows touch controls for easy use – you can control it with just a push of a button!
It also has five different lullabies to help your little one sleep. It's also possible to tilt and zoom with the remote pan feature. Definitely a good buy!
3. Baby Monitor Camera Kit WBM-02C
Best with camera
Price from RM499.00
The WBM-02C allows you to keep a constant eye on your baby. With its portable big screen, it becomes so much easier to be in another part of the house while your baby is asleep in the nursery.
It comes with a compact camera and a built-in microphone; you won't just be able to see your baby – you'll be able to hear everything, as well.
4. Motorola Baby Monitor Focus 66
Best baby movement monitor with app
Price from RM423.00
The Focus 66 Motorola baby monitor is completely wireless. It comes with a camera and allows you to watch your baby through your phone – just download the paired "Free Humble" app.
Additionally, it comes with motion sensors, two-way communication, and temperature alerts. Talk about a super hands-free baby monitor!
5. Motorola Wireless Wifi Baby Monitor mbp36s
Best WiFi baby monitor with intercom system
Price from RM699.00
The Motorola wireless Wi-Fi baby monitor comes with infrared night vision. It sends you alerts whenever you go out of range, so you know that you'll always be within a safe distance of your baby.
This one comes with a two-way communication system, and room temperature display, informing you if it's too hot or cold for your little one. Its high-sensitivity microphone will pick up any noise from your baby, making it convenient whenever you leave your baby alone.
6. Motorola Digital Baby Monitor MBP8
Best cheap baby monitor
Price from RM188.00
The Motorola MBP8 isn't just affordable – it also covers your baby monitor needs. Its microphone detects any type of sound and movement, alerting you right away.
It'll also notify you when you go out of range, and comes with adjustable volume levels. To top it off, it's wireless! We're telling you; this is a great buy for the parent on a budget.
7. RC-833IR Wireless Baby Monitor
Best wireless baby monitor
Price from RM499.00
The RC-833IR is a wireless baby monitor that comes with 4 channels of wireless LCD monitoring, as well as a built-in recorder. Because of its built-in motion detector, you'll be notified whenever your baby moves.
It's convenient and easy to keep with you while you're moving around the house.
8. Digital Night Vision Baby Monitor WBM-04C
Best baby monitor with night vision
Price from RM289.00
This digital baby monitor not only comes with an automatic night vision but also comes with temperature monitoring to ensure that your baby is comfortable and happy. It comes with a built-in camera for monitoring your baby; you've got that extra guarantee that they're safe and soundly.
9. Digital Baby Monitor WBM-03B
Best 2-way baby monitor
Price from RM289.00
The WBM-03B baby monitor allows for two-way communication between you and your baby. You'll be able to hear your new addition while they're asleep in the crib, and sooth them from a distance if they wake up upset.
It's a simple, hassle-free monitor, allowing stay-at-home parents to be hands-free.
Disclaimer: The pricing shown is just a good indication of how much these products are worth. The prices could change based on the e-commerce promotions that are going on. If some of the products are not available, do email us at [email protected] Thank you!