In two days, the question on everyone's lips is going to be, "So… what's your New Years' resolution?" We're all sick of it – and we're going to bet that you are, too.
Maybe you know you're not going to achieve your resolution, so you're bored and tired of hearing the same old question. Maybe you're happy with the way you are, and you don't feel the need for self-improvement (in which case, we congratulate you). Maybe you just haven't thought of what you want to achieve.
For those of you who can relate, we bring you… Anti-Resolutions. They're easy to achieve, they're fun, and they'll put you in a much better mood than waking up at 5:30am to go for a run. Here are some of the best, easiest to achieve ones.
Watch Something New on Netflix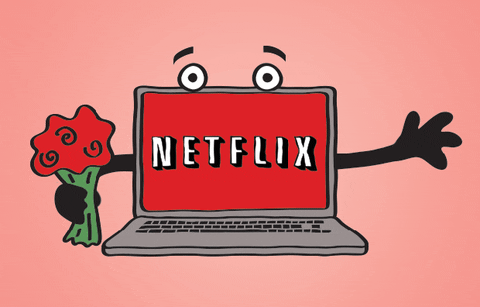 You're up late, and there's nothing to do. You're sick of the Friends re-runs on Astro, and you've seen literally everything they have to offer.
The easiest thing to do now is to fire up Netflix – I've spent many sleepless learning how to paint (unsuccessfully) from Bob Ross, or realizing what it's like to be a midwife in post-WWII Britain. If you're into something more current, Crazy Ex-Girlfriend is making waves with its hilarious soundtrack and fantastic characters.
Stop Making Promises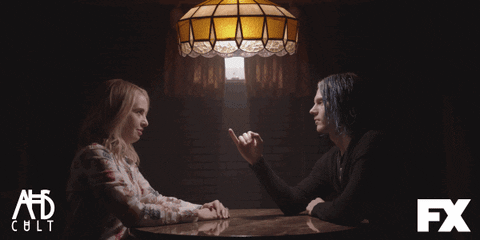 Sure, they seem great at the time, and you look like the world's best child/partner/friend/insertwhatevertitlehere… when you can keep them. When you end up breaking a promise, get your passport ready, because it's time for the endless guilt trip. Forget about having to hear, "But you promised!", because this year, you're not making any promises.
When you're asked to make a commitment in 2018, it's time to respond with, "I'll try, lah.", and then roll over, and go back to sleep. After all, no promises were made, so no promises have to be kept!
Treat Yo'Self
We seem to live in a world that romanticizes self-denial – it's probably why people these days are so miserable. I mean, I probably wouldn't be too happy either, if I had to pick a salad over a burger… all in the name of seeming self-righteous and better than people who actually enjoy food.
In 2018, commit to eating that fancy meal, saying no to the hike so that you can sleep in, or getting that massage whenever your shoulders seize up. It might not be good for your body, but it's amazing for your soul. Check out Fave for more yummy buffets, relaxing massages and amazing getaways. You know you deserve it.
Spend Time Doing Nothing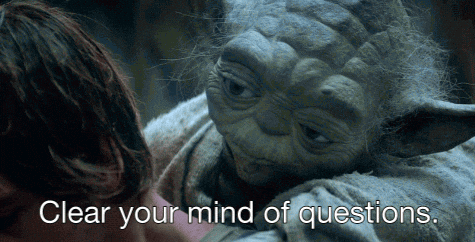 Squeezing in some me-time often ends in high-pressure activities, like co-op video games, or having to run all the errands you've been putting off. It's time to do nothing. Mindfulness is a process that effectively helps sort through your thoughts and help you calm down.
It's easy to get into – there are dozens of free apps that promote mindfulness. Plus, you get the added benefit of relaxing for twenty minutes a day, doing essentially nothing. What sounds better than that?
Clean Out Your Phone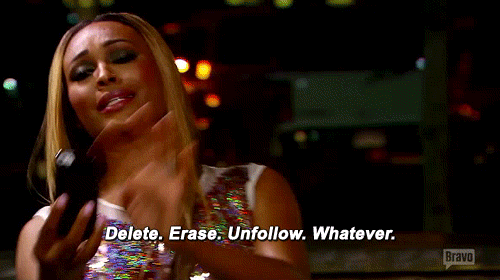 These days, we use our phones more than ever, and sometimes, this isn't a good thing. 2018 is the year we all stop drunk-texting our shitty exes. Delete their numbers from your phone forever.
That flaky Tinder match who always has something come up before a date? Delete. That friend who only texts you when they're short on rent and need to pinjam RM200, but then never pays you back? Delete. That nosy aunty who's constantly sending you religious messages and judging your life choices? Delete. You don't need that negativity in your life.
More: 12 Free Apps to Organise and Simplify Your Life in 2018
Just (Don't) Do It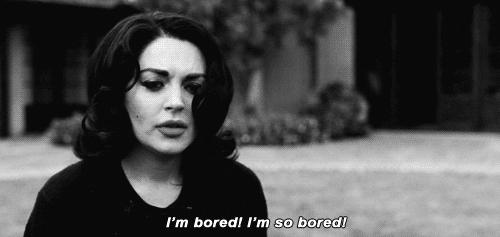 Maybe for the past three years, you've had a certain resolution on your list, and it's just… never happened. All you do at the beginning of the year is stress yourself out.
Are you putting off playing the guitar, reading a (boring) book by Haruki Murakami, or finally watching that David Attenborough documentary? Forget about it – just don't do it. You'll put a lot less stress on yourself, and it's likely that you'll spend that time doing something that you actually want to do instead. Forget Nike – just don't do it.
And finally…
Stop Asking People About Their Resolutions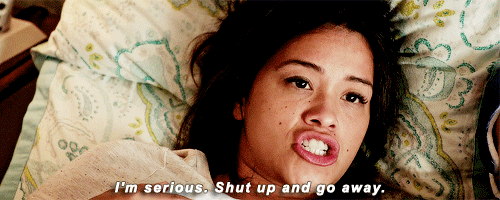 It costs RM 0.00 to mind your own business. Focus on yourself, lah.
More: 10 New Year's 2018 Memes and Wishes All Malaysians Should Understand
Like writing about great products? We're hiring! Learn how you can write for us!