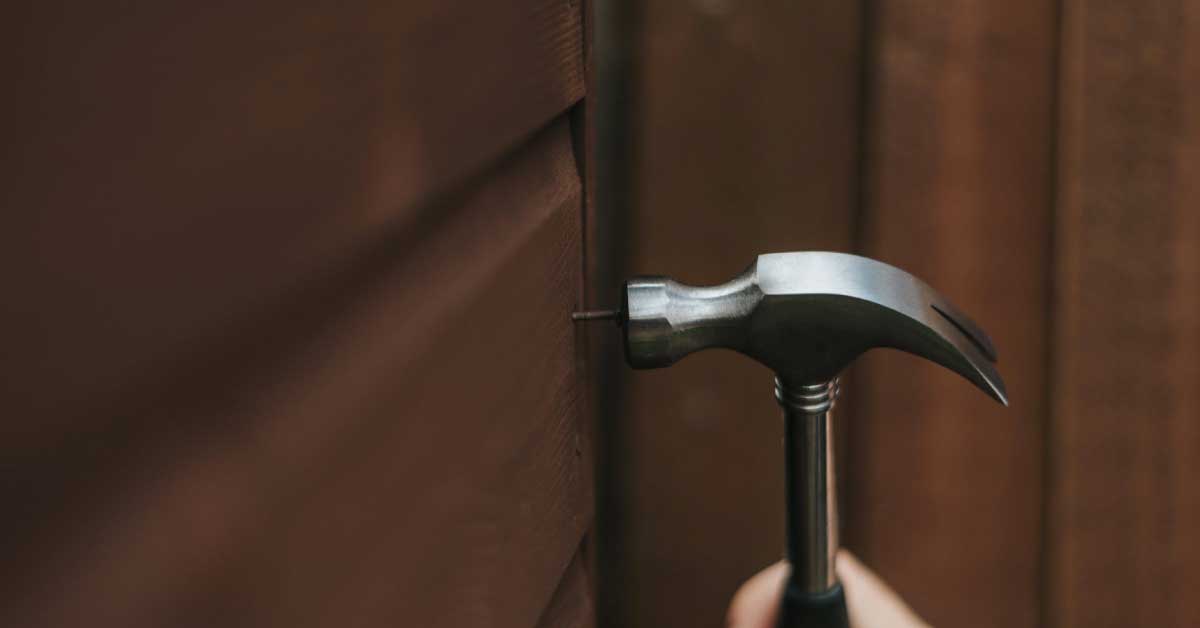 It can get a bit overwhelming when you're at the hardware store and you see twenty different types of models of the same product on display. Buying a hammer may sound simple, but different types suit different activities.
There's one for carpentry, one for metalworks and even one for leather craft. Some hammers are also best for construction whereas others for demolition.
Don't worry though, let us walk you through every hammer you will ever need.
Best framing hammer - suitable for carpentry, home use, nail remover, and finishing nails
Price from RM296.28
If you can have only one hammer, go with the Estwing Framing Hammer. This is one that every toolbox should have. That's because it's made for general construction as well as carpentry which includes use for finishing nails. And with its straight rip-claw, not only can you easily remove nails, but you can actually tear apart drywall and 2x4s.
Best hammer for roofing
Price from RM625.53
If you spend most of your time on the roof, the AJC Magnet Roofing Hatchet is your secret weapon. With this hammer, just position the nail on its magnetic head, and then hammer it into place without needing to hold the nail. That leaves your less dominant hand to stabilise yourself. A must-have for safety!
Best hammer for metal stamping
Price from RM13.11
For those backyard blacksmiths, the Mr. DIY Ball-peen Hammer is absolutely indispensable. Its heat treated forged high-carbon steel makes it tougher than your average hammer.
The flat face of the head can be used as a chisel as well as for carpenters to strike punches. Meanwhile the rounded face allows for shaping, flattening or removing dents in metals, because of the additional hardness.
Best hammer for automotive work
Price from RM37.63
Don't send your car to the workshop just yet; this YANYI Tap Down Dent Hammer will rescue your car from any dents.
That's because the flathead ensure that your car's paint will not scar or scratch. But it's not just cars; this hammer will work for just about any flat metal surfaces, whether it's a door, a washing machine or even an oven.
Best hammer for concrete demolition
Price from RM28.00
Sometimes all you need is a hammer to break down a wall. If that's the case, you can use this King Toyo Double Face Sledge Hammer. Its monstrous head allows force to be distributed over a large area. And not only does it break up concrete, but you can also use it to dislodge trapped objects.
Best hammer for leather tooling
Price from RM37.00
The Prettyia Leathercraft Nylon Hammer is a striking leathercraft tool in order to print on leather. Its nylon head prevents any slippage and ensures that tools won't be damaged. Additionally, the flexible wooden handle absorbs any shock to be used comfortably. This one is especially great if you're working with leather stamps.
Best hammer for electricians
Price from RM34.00
If you've worked with electronics, you would know how hard it is to get at those hard to reach places. Well, the EasyForce Electrician's Hammer has a longer neck to help you drive nails into outlet boxes and other tight areas. And with the duckbill-shaped head, removing electrical fixtures won't be a problem.
Disclaimer: The pricing shown is just a good indication of how much these products are worth. The prices could change based on the e-commerce promotions that are going on. If some of the products are not available, do email us at [email protected] Thank you!