Torchlights are great to have on hand in the event of a blackout or for venturing on a camping trip. If you don't already own one, it's about time that you do! Here, we have listed some of the top torchlight brands which we think will serve your every need.
---
Table of Contents
---
Top 9 Torchlights in Malaysia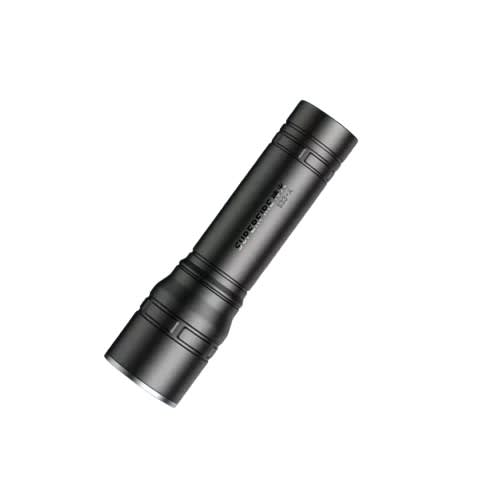 Check Supfire S33-A LED Rechargeable Torchlight price below:
add_circle
Moisture-proof
add_circle
Environmentally friendly
add_circle
1-year warranty
Why It's Our Top Pick:
''Torchlights with LED bulbs produce brighter streams of light over farther distances. The Supfire S33-A LED torchlight presents four lighting modes of strong, weak, strobe, and SOS. It also comes with a smart charging indicator which signals red when it is charging and blue when it is fully charged. 
This powerful torchlight is great to be used daily for both outdoors and work.''
Overview  
Made of high-quality ABS material, this torchlight can even operate underwater. You need not worry about it damaging easily as it is drop-proof and wear-resistant. 
Furthermore, it is portable and small which makes it practical to be carried anywhere in your pocket or backpack, and is easily rechargeable.
Performance    
Garnering outstanding reviews and ratings, users couldn't be more satisfied. This LED torchlight is affordable yet well-designed with useful features. It feels and looks high quality, emitting bright light despite its small size.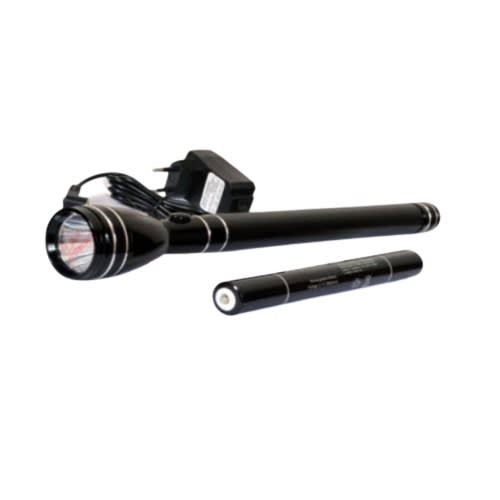 Check GHS ORIGINAL JAPAN TORCH LIGHT price below:
Light, convenient and rechargeable, the GHS original Japan torchlight comes in varying sizes.
Overview  
This torchlight is ideal for use both inside and outdoors. Made from aluminium, this torchlight is rechargeable and can emit streams of bright light. Though lightweight, it is built to withstand heavy-duty performance.
Performance    
A popular buy, users are extremely satisfied with this torchlight. It is of great quality and is user-friendly, offering good value for money.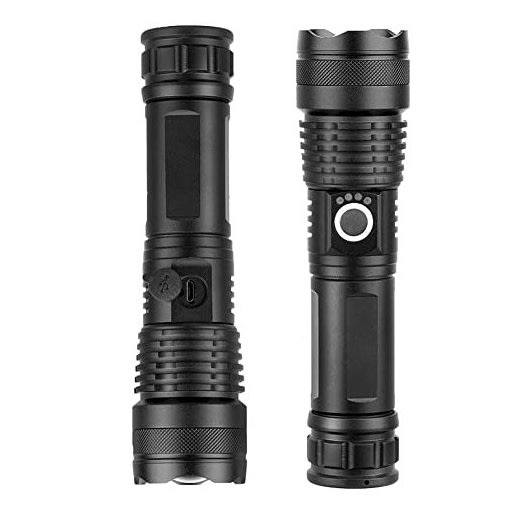 Check LED Flashlight XHP50 Super Bright 3000 Lumens price below:
add_circle
Multiple lighting modes
High lumens torchlights provide a higher intensity of light compared to other LED torchlights. 
Overview  
Comprising a modern CREE XHP50 LED advanced chip, this torchlight is 3000 lumens strong.  Better yet, it offers 5 lighting modes such as high, medium, low, flash, and SOS. 
Its wide-to-narrow beam has an adjustable brightness intensity range that allows for an easy-controlled head-pulling zoom. You can easily adjust its focus range for different usage.  
Performance   
Users have made nothing but positive comments about this torchlight. Its quality and brightness have been the subjects of praise by buyers.
It is also suitable for outdoor activities. Its tough casing makes this torchlight worth buying.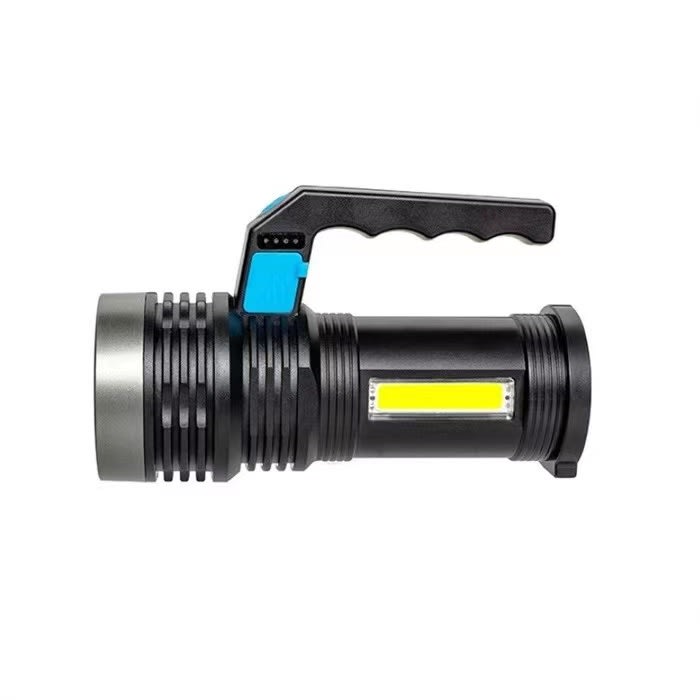 Check TANJE LED Torchlight price below:
add_circle
Multiple light modes
add_circle
Easy to use and carry
add_circle
Fast charging speed
add_circle
Lightning-proof
TANJE LED Torchlight provides stronger and longer light distance that covers up to 2000m distance. This makes it a great companion to have when you're out hunting.
Overview  
Incorporating German technology, the TANJE LED torchlight features an XP LED Chip that lasts up to 70,000 hours. It is a long lasting torch light due to its ability to dissipate heat faster which protects its inner circuit configuration. 
Made from a full-sealed body and insulation ABS plastic material, it also offers fast charging with the aid of a USB charging cable that is much more efficient.
Not to mention, this torchlight comes with a 4-level real-time power display that helps you check its battery life and charging level. It has 3 modes of lighting; strong, weak, and SOS. 
Performance   
Though small, users praised that this torchlight offers bright light and is convenient to carry along anywhere. It makes a valuable purchase.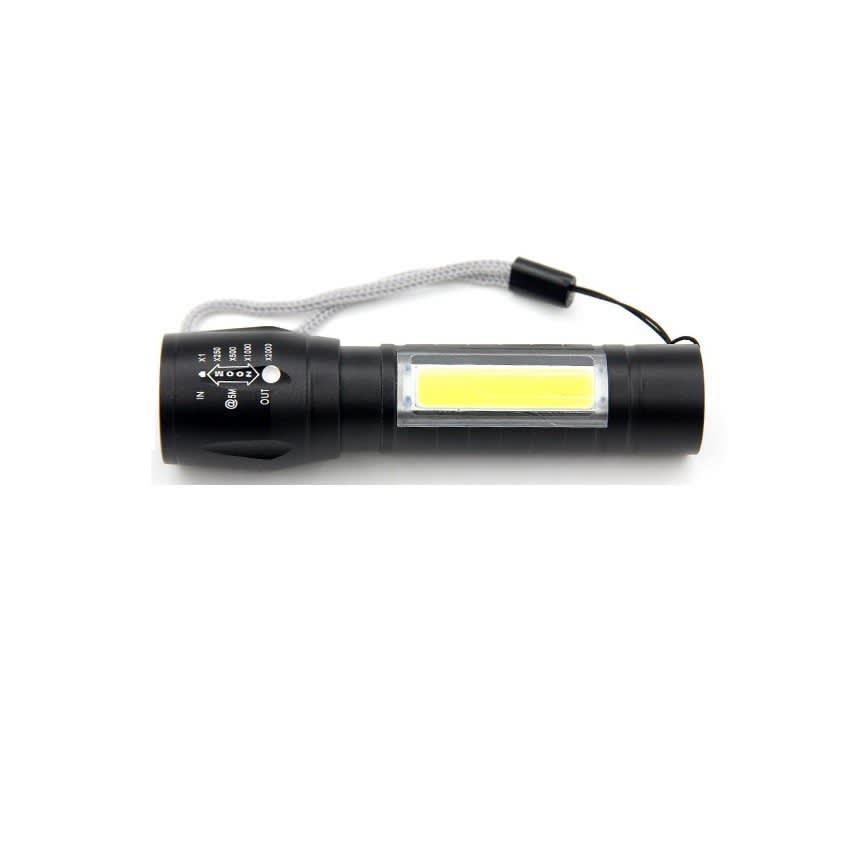 Check 3-Mode USB Rechargeable High-Power Torch Light price below:
add_circle
Multiple lighting modes
Extremely affordable, this mini torchlight will surely illuminate your surroundings.
Overview   
This torchlight includes XPE+COB light which is great for energy saving. It's powered by a Lithium battery and works great underwater. With 3-light setting modes, this torchlight is easily rechargeable with a USB cable. Measuring just 9.3cm in length, this mini torchlight comes in handy for various purposes. 
Performance  
Users are impressed that despite its compact size, it can emit such bright lighting. It functions well and is great to carry with you in case of emergencies. You can even store it in your glove compartment.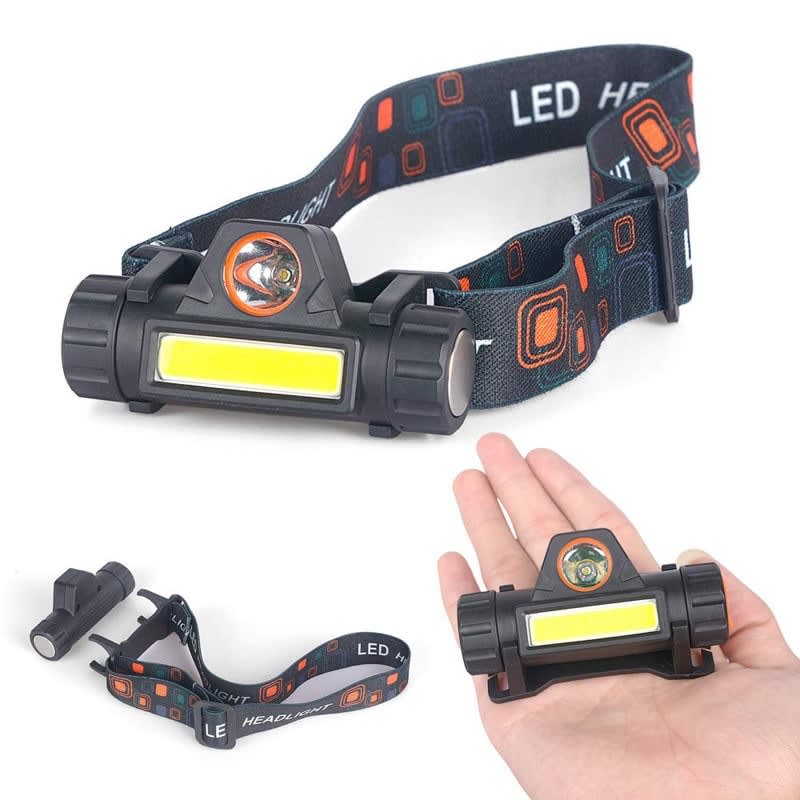 Check LED 12000LM XPE+COB Headlight price below:
add_circle
Safe to use outdoors
add_circle
Water-resistant
remove_circle
Not water-resistant
If you're looking for a headlight in the dark for your outdoor activities, then you should take a look at this LED 12000LM XPE+COB Headlight.
Overview   
This adjustable headlight fits your torch head comfortably as you can easily adjust its headband and tilt the headlamp forward and backward easily. Made with aluminium alloy and ABS maximum, this torchlight has a built-in 1200 mAh lithium battery. When you need to power up its battery, just charge it with a USB cable. 
Performance      
Highly affordable, users couldn't be more satisfied with this torchlight. Selling almost 5k units on Shopee, it has received 5-star ratings and positive reviews.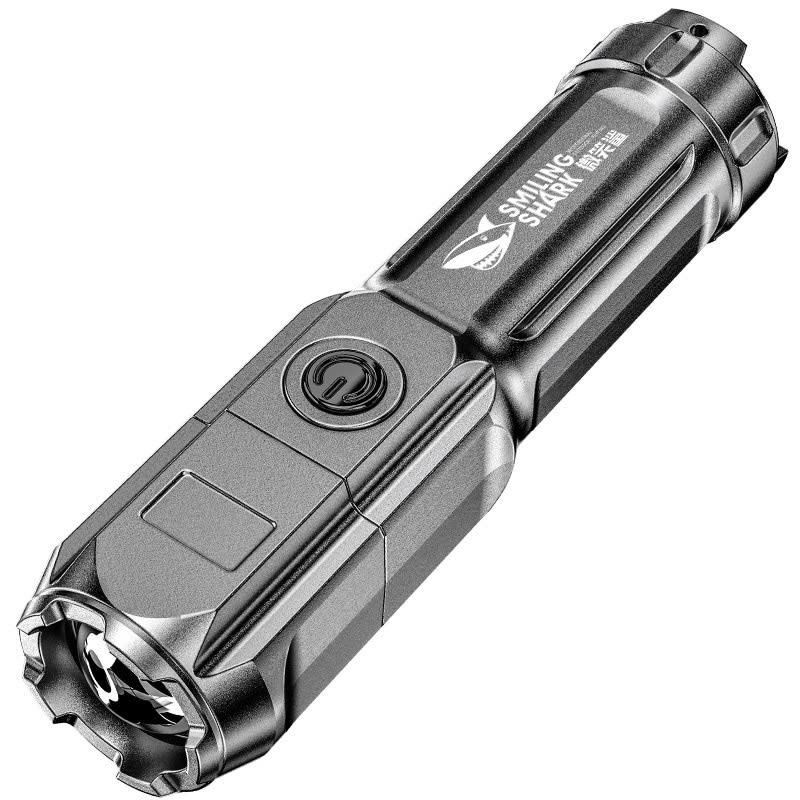 Check SMILING SHARK Flashlight price below:
add_circle
Water-resistant
add_circle
Wide area coverage
add_circle
Suitable for outdoor activities
Featuring different light settings as well as its versatility in adapting to harsh weather conditions, SMILING SHARK's torchlight is one you don't want to miss out on! 
Overview  
This torchlight offers highlight, spotlight, and long-range lighting which makes it perfect for outdoor activities. Its high brightness covers a wide area as well as a farther distance which means that it is also great for use under harsh weather conditions outdoors.
Besides, this torchlight has a 30°C irradiation angle and a 500m long-range light distance.
Performance  
According to reviews, this torchlight offers bright lighting. It can be easily adjusted to accommodate both short and long distances.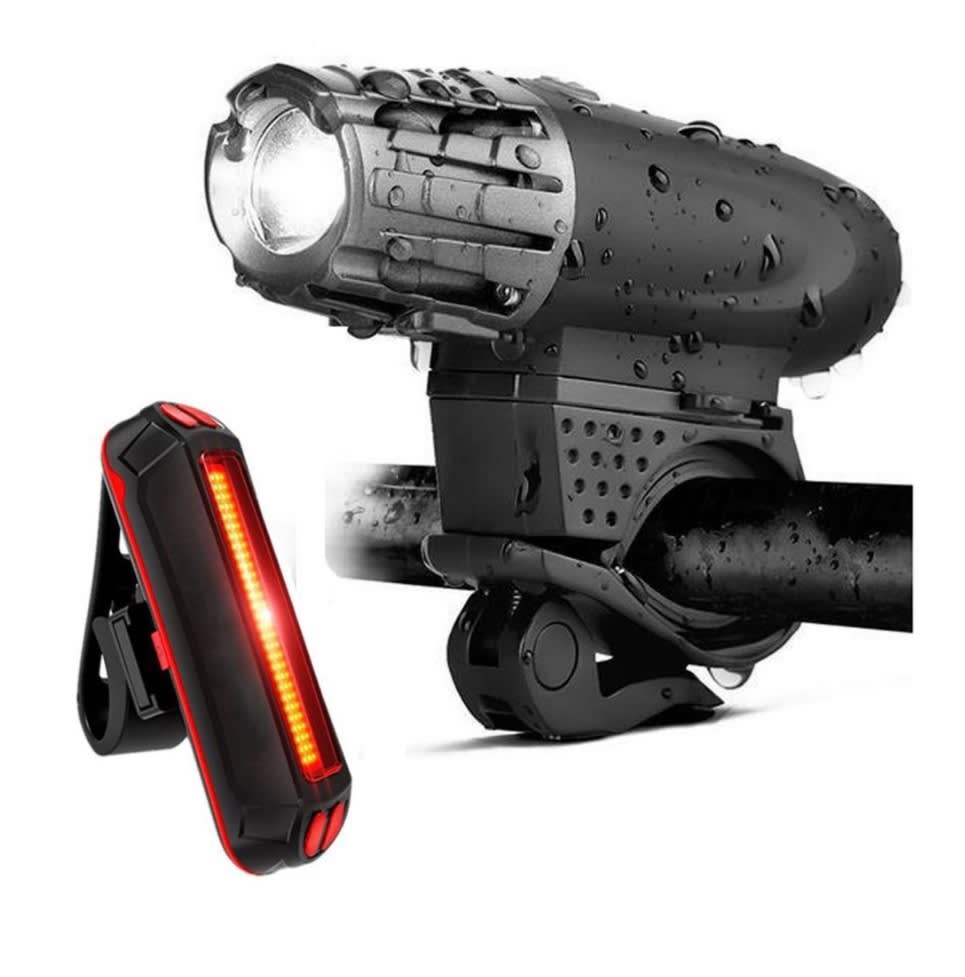 Check USB Rechargeable XML T6 CREE LED Bicycle price below:
add_circle
Charging indication
add_circle
Battery indicator
add_circle
Push button switch
remove_circle
Short warranty
Having a bright light affixed to your bicycle is vital for safety while cycling in the dark. 
Overview   
This torchlight that is meant for bicycles features a 3W high-power imported XPE lamp, covered with an Arclight spotlight. It can light up to a distance of 30-50m in the night. Adding to that, it offers 3 modes of lighting; high, medium, and blinking. 
Its different lighting modes can be easily controlled with its multi-function design that accommodates to your different riding function needs. The rechargeable polymer Lithium battery can be easily charged via a computer, USB cable, or power bank.   
Performance     
This torchlight functions well. Based on reviews, its lighting is bright enough for riding adventures. Not to mention, its screw design keeps it secure on the bicycle.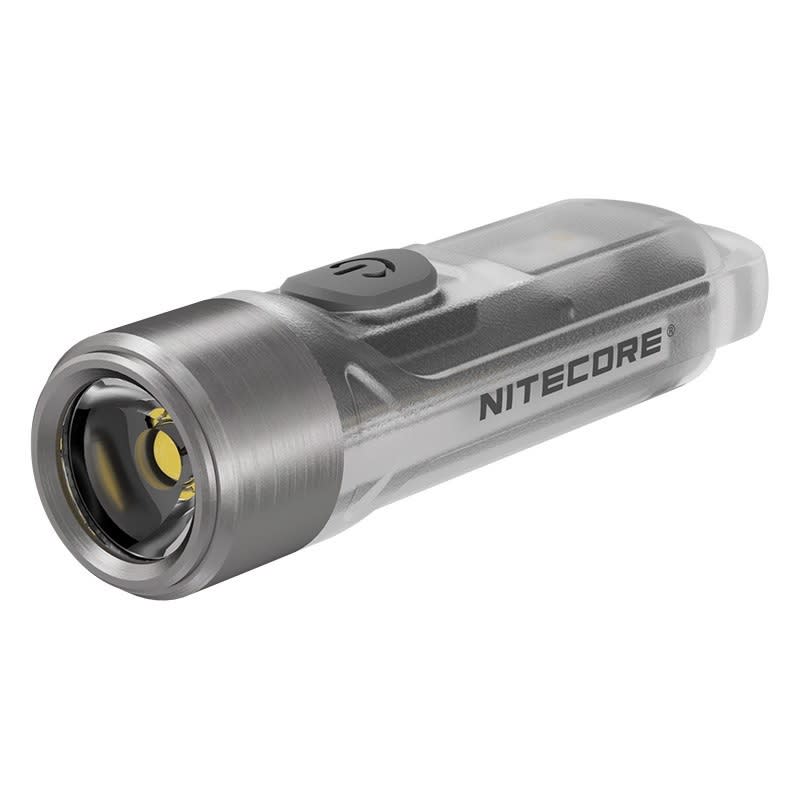 Check Nitecore TIKI w UV & HCRI White LED Keychain price below:
add_circle
Ultra-lightweight
add_circle
Special mode lighting
add_circle
Single button operation
add_circle
Suitable for any weather condition
A torchlight keychain comes in handy as you can easily attach it to your bag or car keys. Forget about the larger-sized ones as this keychain torchlight is one you should start thinking of getting right now! 
Overview     
Powered with OSRAM P8 LED with a maximum output of 300 lumens, this keychain torchlight can reach a distance of up to 71m with just a click of a button. It weighs 10g and is complete with a user-friendly interface. 
Not only that, this stainless-steel bezel keychain torchlight is made from durable PC materials with a stainless-steel alloy head. It also is complete with an IP66 rating.
Its built-in rechargeable 130mAh lithium battery is rechargeable with a micro-USB charging port. Plus, this keychain torchlight comes with special lighting modes; such as high CRI, UV light, and high CRI flash.
Performance    
This keychain torchlight comes highly recommended by those who have purchased it. It even Its UV light feature is great for checking on the legitimacy of ink and currency. With over 500 units sold on Shopee, its perfect 5-star rating speaks for itself. It is definitely worth buying! 
---
Do more lumens mean brighter light?
Lumens define the amount of light that a bulb is emitting. So yes, more lumens does indicate brighter light, and vice versa. Hence, when buying a torchlight, do check the number of lumens compared to its watts. 
---
How Do I Choose A Torch?
With the vast array of torchlights in the market, how do you choose the right torchlight?  
Rechargeable battery
It is important to ensure that the torchlight comes with a good-quality rechargeable battery. 
Lumens
A torchlight with around 800 to 1,200 lumens is capable of lighting up to a far distance. This is certainly what you need to look into when choosing a torchlight.   
Colour Rendering Index (CRI)
Another thing to consider is the Colour Rendering Index (CRI) of a torchlight. The CRI determines how true the colours look you observe then using torchlight compared to how they appear under natural sunlight.
A typical CRI range of 80-90 will offer a more accurate reflection of the coluours.
Opting for high-quality LEDs will offer a better experience.
LEDs
Speaking of LEDs, their quality will affect the kind of intensity of light, efficiency, and colour you're getting from the torchlight. 
Durability
Last but not least, choose a torchlight that is water-resistant and highly durable. Also consider one with a warranty so that you can easily resolve any issue that may arise while you're using it. 
Related Articles