A drill is one of the most essential household tools as there is bound to be something you'll need to fix or improve in the house. Depending on your needs, you may prefer a compact drill, a cordless drill, a heavy-duty drill, or a high-power drill, for example. 
You may be confused about which drills to consider, as there are countless of brands out there like Bosch, DeWalt, and Prodiy. Worse still, the numerous reviews found online may only be adding to your confusion. 
Worry not, as we have compiled a list of the best cordless drills in Malaysia.
---
Table Of Contents
---
Top 8 Cordless Drills in Malaysia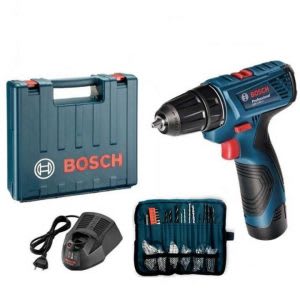 Check Bosch GSB 120-LI Professional price below:
add_circle
Prolonged battery life
add_circle
Changeable accessories
add_circle
2 speed levels
add_circle
Built with LED lights
remove_circle
Not effective in drilling through concrete
Why It's Our Top Pick:
"Impact drills are generally better than drills in driving in large quantities of fasteners, screws, and bolts quickly. They are especially good for loosening large screws and bolts that are corrosively frozen over time.
One such impact drill is the Bosch GSB 120-LI (Gen 2) Cordless Impact Drill Driver. Bosch is known for its quality and reliability in providing home appliances. Given that you're paying a pretty penny, you're getting the good stuff here."
Features:
This impact drill is built with 2 drill modes and 20-step torque settings, allowing you to adjust the torque however you want. Furthermore, it's equipped with the brand's electronic cell protection that protects the battery cells from excessive current draw and deep discharge in order to prolong the battery life.
Performance:
According to reviews, the fact that it's lightweight and cordless makes it easy to use.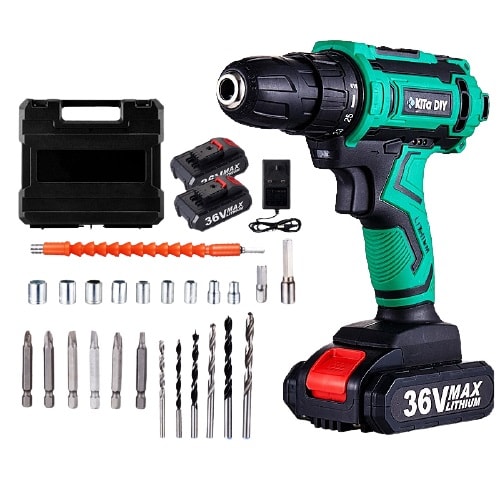 Check KEELAT 29 Pcs Set Cordless Impact Power Drill price below:
add_circle
2 speed levels
add_circle
Only 1 hour of charging time
add_circle
25 torque settings provide precise control
remove_circle
Cannot drill reinforced concrete walls
At an extremely reasonable price, this 29-piece cordless impact power drill set is great for drilling ordinary walls such as brick and soil walls. 
Features:
It has 3 modes of use: screw drill, wrench and wood drill hole. With this item, you can drill various surfaces like stone, wood, metal, and plastic. 
What we like about this cordless drill is that it has 25 torque settings as well as 2 speed levels. The high-speed level is used for drilling holes whereas the lower speed level is preferred whenever you wish to use the drill as a screwdriver.
Performance:
All in all, it's a value buy, as shared by many users. It functions well and can be used to drill wood and iron. It also makes it easy to screw and unscrew.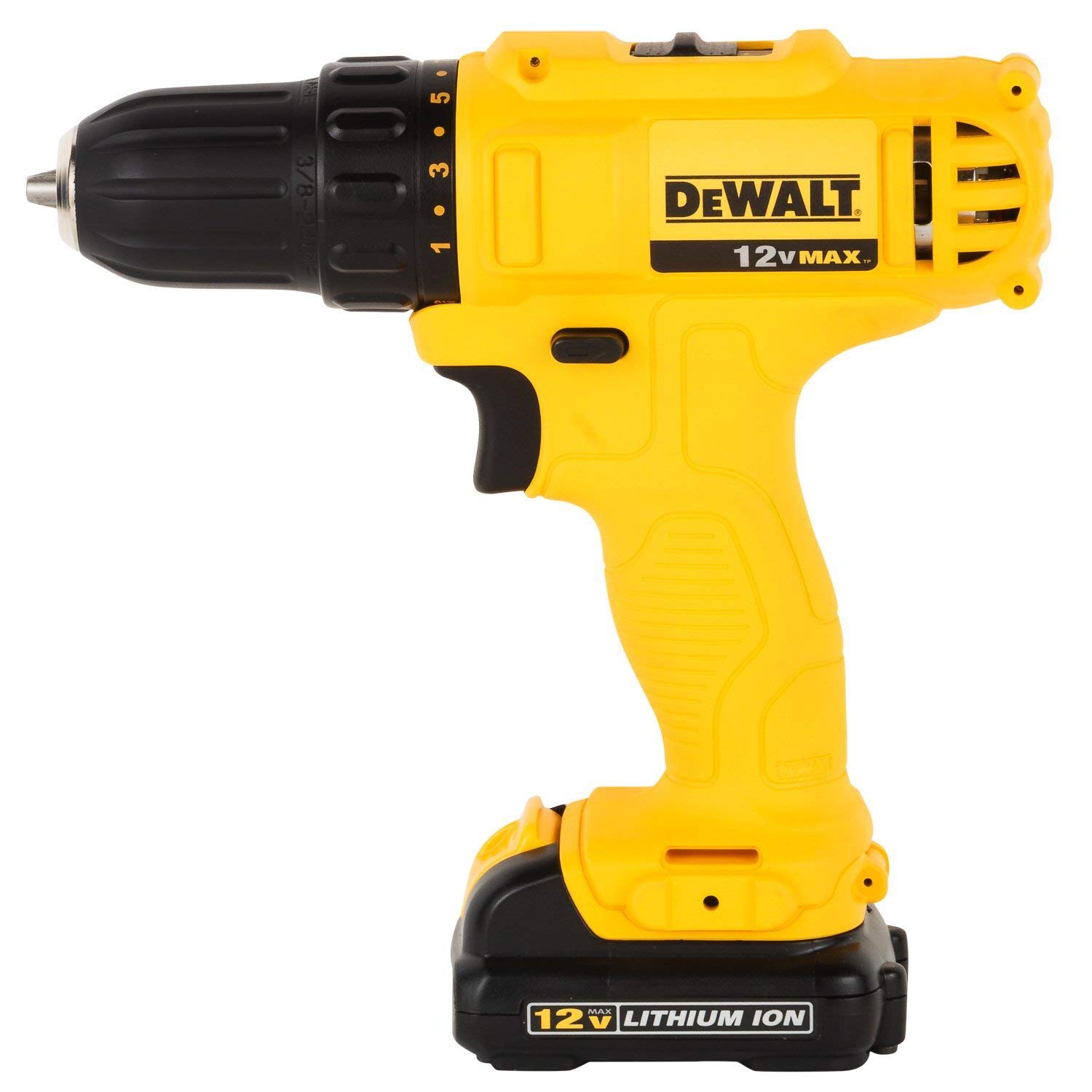 Check DeWalt DCD700C2 Cordless Drill Driver price below:
add_circle
Compact design
add_circle
Durable for everyday use
add_circle
Has multiple speed levels
What makes the DeWalt DCD700C2 Cordless Drill Driver so ideal for home use is that it's built to function in tight spaces, due to its compact design. This makes them more portable and easier to store in your home. 
Features:
Equipped with 16-position adjustable torque controls and different screw sizes, it's suitable for drilling into a variety of materials. Its single chuck sleeve with an automatic spindle lock makes it easy for you to quickly change the accessories on the drill.
Performance:
It has received multiple 5-star ratings on both Shopee and Lazada and we can see why. Apart from what we've mentioned, you can even alternate between various transmission speeds for different applications. While a little pricey, it is of quality and eases your DIY tasks at home.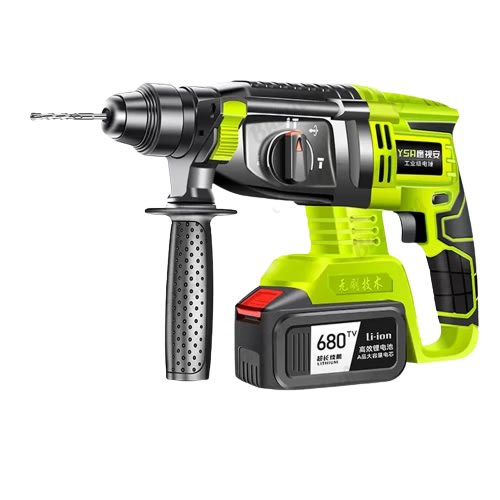 Check BuzzTech Multifunction Wall Hammer Drill price below:
add_circle
360-degree adjustable handle that provides a comfortable grip
add_circle
Low power consumption
A regular cordless drill will not be very effective if you want to drill through concrete. Instead, you would have to rely on a hammer drill such as the BuzzTech Multifunction Wall Hammer Drill. 
Features:
Perfect for heavy-duty projects, this hammer drill delivers powerful impact and strength, easily penetrating through masonry, solid steel, and even concrete. This cordless drill also features 4 settings: drill, hammer drill, chisel, and chisel alignment, all within 1 tool, which saves money and increase efficiency. 
Worth mentioning here is that you can lock the speed without constantly gripping the trigger. However, with so many cool features to this hammer drill, it sure comes at a slightly higher price.
Performance:
Overall, buyers are satisfied with their purchases. Its Digital Brushless motor provides more powerful torque and wider application with lower power consumption, and without burn-in.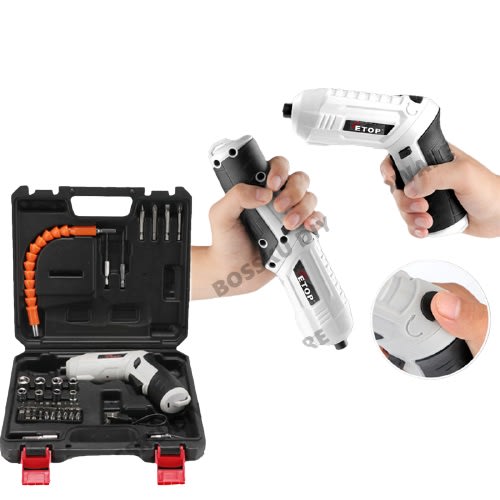 Check Etop 4.8V Flexible Cordless Drill Tools Set price below:
add_circle
Has cooling vents to maintain the product's life
add_circle
Comes with LED lights to help you see better
add_circle
Small and compact
remove_circle
For light usage only
remove_circle
Has no speed control
The Etop 4.8V Flexible Cordless Drill is a pocket-friendly option for the masses.
Features:
It boasts a transformable handle that can be rotated to 180°, making it more comfortable to hold and facilitate more precise screw driving.
This cordless drill is also built with LED lights that enable you to see clearer whenever working in dark spaces. And although it only has 1-speed level, you can rotate the drill both clockwise and anti-clockwise using the reversing switch. 
Performance:
Do note that this mini cordless drill is not meant to be heavy-duty. This means that drilling may take a little longer though you'll have no issues with screws.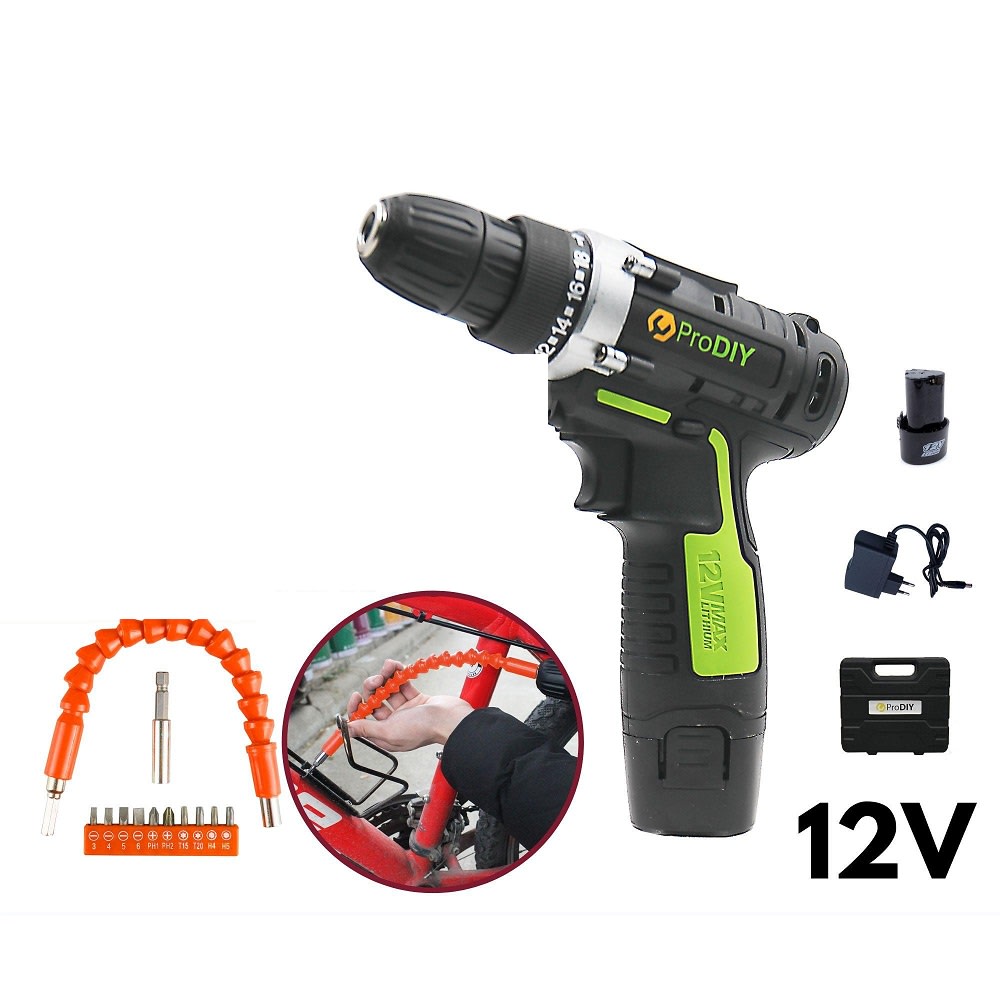 Check PRODIY Pro-128 12V Cordless Drill price below:
add_circle
Only 1 hour of charging time
add_circle
Built with LED lights to help you see better
If you're a newbie in the world of DIY home projects, you may want to invest in the PRODIY Pro-128 12V Cordless Drill as it is ideal for beginners.
Features:
It doesn't have a lot of fancy functions but can get the job done with a regular drilling capacity of 20mm for wood and 10mm for metal. The drill is built with integral LED lights to help you drill in dark spaces.
Furthermore, this beginner-friendly cordless drill has forward, reverse, and lock functions as well as 18 torque settings.
Performance:
Not only is it reasonably priced, but beginners will appreciate its versatility and how easy it is to use.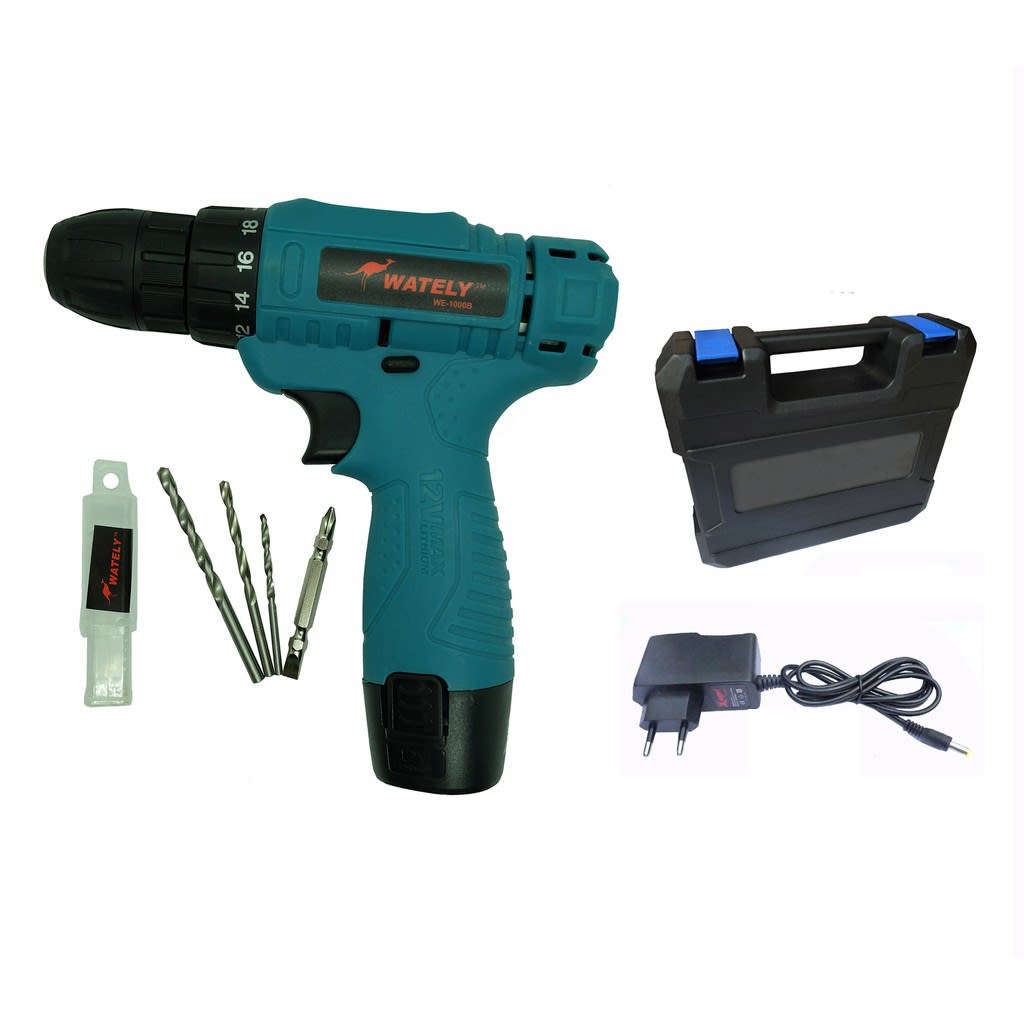 Check Wately WE1000 Battery Cordless Drill price below:
add_circle
Highly affordable
add_circle
Up to 300 recharging cycles
add_circle
Ideal for drilling through various materials
remove_circle
Has only a single speed
The Wately WE1000 Battery Cordless Drill is not only ideal for drilling through metal, but also through wood, plastic, ceramic, glass, as well as stainless steel.
Features:
What makes it different from other cordless drills? It's built with a high-quality battery that enables the drill to be charged up to 300 times, which is much higher than other low-cost battery drill models. In fact, the minimum battery usage is 6 months after the first usage.
Providing 18 torque settings, this drill is perfect for drilling through various kinds of metals. On the downside, it only has a single-speed selection of 650 r.p.m.
Performance:
According to reviews, it functions well and is of good quality. It's also useful for assembling furniture.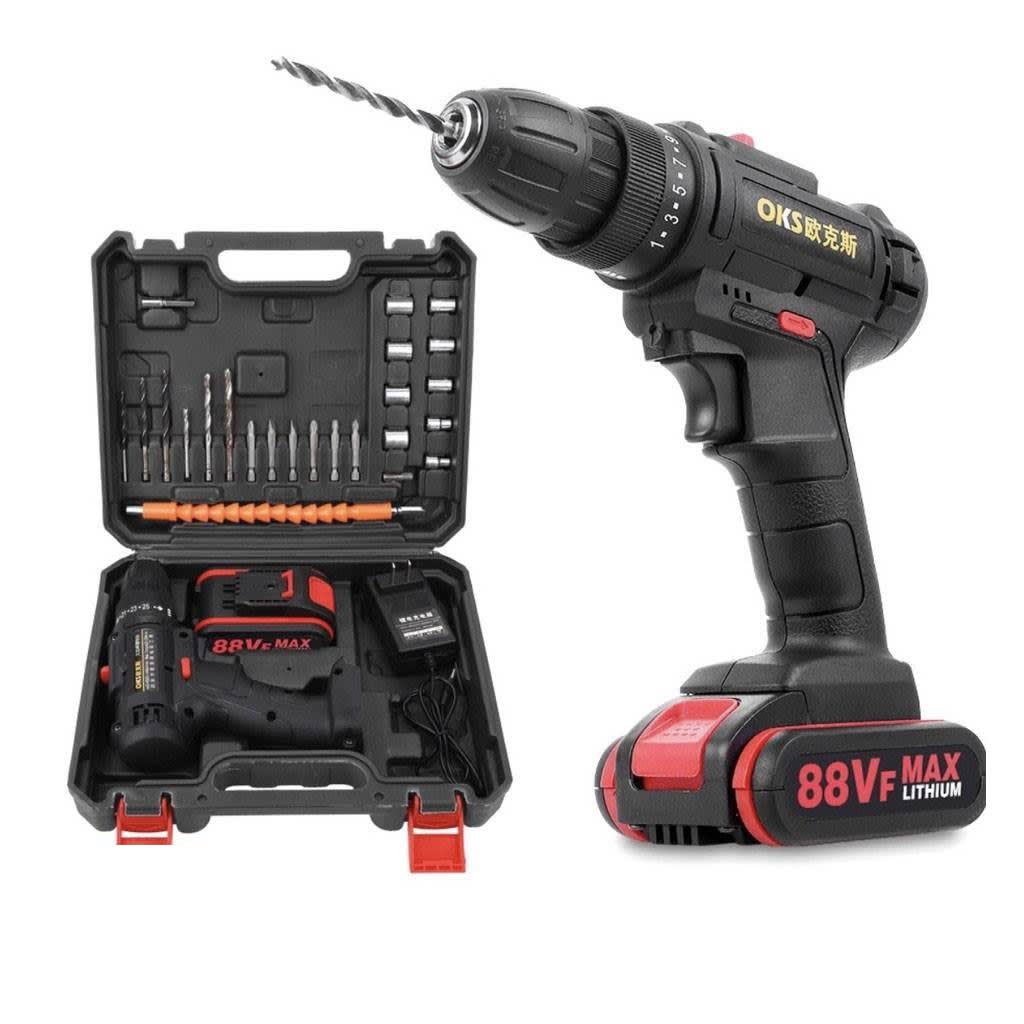 Check 25Pcs Cordless Drill Woodworking Screwdriver price below:
add_circle
Equipped with 25 tool accessories
add_circle
Soft rubber handle
add_circle
70-90 minutes running time
remove_circle
Maximum drill diameter is only 10mm
Suitable for drilling wood, plastic, and metal, the Cordless Drill Woodworking Screwdriver is equipped with 25 tool accessories. You can get the likes of a universal hose, drill sleeve, screwdriver head and more. 
Features:
A cool feature of this drill is that when it's fully charged, it can be used for 70 to 90 minutes. Therefore, there's no need to worry about sudden power loss while you're drilling. 
Moreover, the cordless drill also comes with a soft rubber handle to ensure a comfortable grip while you're holding it. The bad news is that, unlike most cordless drills which can drill up to 20mm, its maximum drill diameter is only 10mm.
Performance:
It may not wow compared to drills by the top brands but given its reasonable price tag, its quality is acceptable and it gets the job done. With that said, it has over 200 reviews on Lazada with a 4.8/5 rating.
Things to Consider when Choosing a Drill
Heavy Duty vs Light Duty
Of course, the most important factor to consider is the reason why you're buying a drill. A heavy-duty drill, particularly impact drills and hammer drills, would be great for medium to heavy jobs. 
On the other hand, if you're looking for a drill just for simple DIY projects or to do some occasional home maintenance, a beginner-friendly drill would do the job.  
Speed Range
Some drills only have one speed whereas some have multiple speeds. The high speed is ideally used for drilling whereas the low speed is for driving in or taking out screws. 
So, if you'll be doing both occasionally, opt for one with at least 2 speed settings. And if you want to be able to control the speed, you may have to invest in a more expensive model. 
Comfort
Different weights and different grips on a drill will determine how comfortable it is to hold the drill for long periods of time. Some have rubber handles, whereas some handles can be rotated up to 180 degrees. If you're in a physical store, you should try holding in horizontally or at various angles to ensure that you're comfortable holding it.
Related Articles