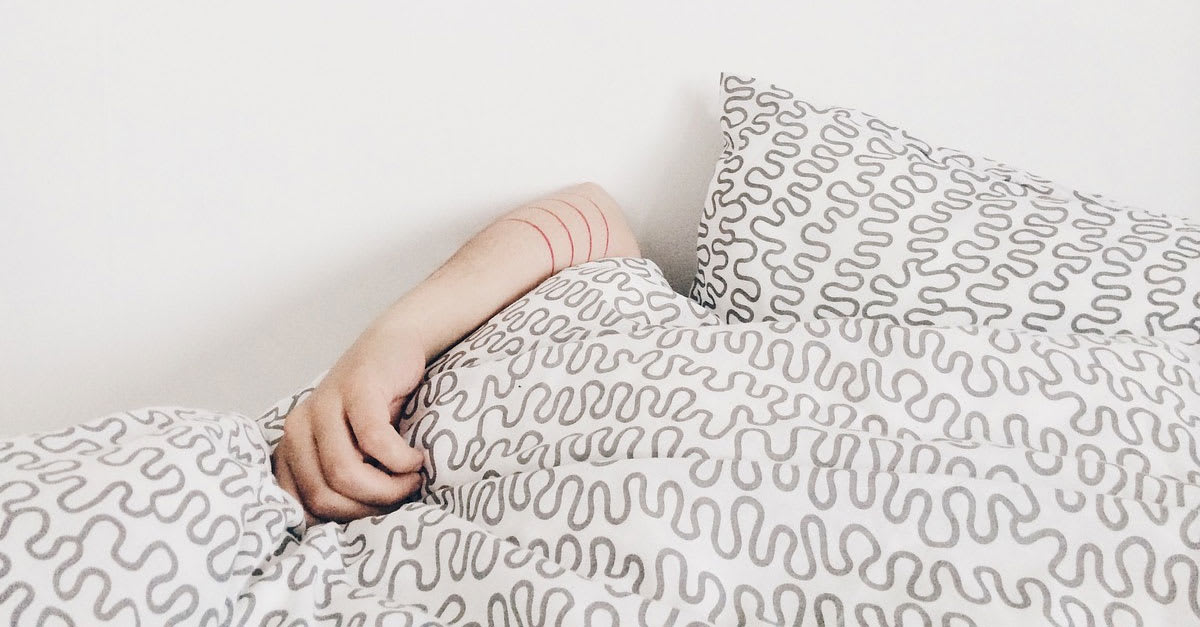 Sleeping is magical. When in sorrow, sleep makes you forget about everything for a while. And when you're happy, it becomes the best meditation ever. Getting a restful sleep to wake up super fresh is something many still struggle to achieve. Perhaps, a good pillow might just be what you need. Drift peacefully into la-la land with these pillows we have listed below.
1. Polyurethane Foam Pillow
Best pillow for camping and traveling on airplane
Price from RM28.06
This portable foam pillow is the perfect companion for travel. Small sized and handy with a U shape design, this pillow would get you a restful sleep while being away from your comfy bed. It comes with a washable plush velour cover and in a few color varieties to choose from.
2. KOYOTO K-111 Back Pain Relief Pillow
Best pillow to support good posture - good for back pain
Price from RM73.50
A great choice for a sitting pillow, the Kyoto Pillow provides back and posture support for a healthier backbone. The pillow comes with an adjustable back strap and a washable 3D mesh ventilated fabric cover. It is suitable for office chairs, car seats and any household chairs.
3. GTE U-Shape Mummy Pregnancy and Nursing Pillow
Best for side sleepers and pregnancy
Price from RM60.80
This U-shaped pillow is an essential item for pregnant mommies as it is designed to follow the curves of the body and provides support for the back and belly. This pregnancy pillow is suitable for side sleepers and doubles well as a nursing pillow too. Pillow comes with a machine washable cover for extra convenience.
4. LIKE BUG Cooling Gel S Shape Memory Foam Pillow
Best cooling memory foam pillow for stiff and pain neck
Price from RM40.20
Like Bug Cooling Pillow is a memory foam pillow, which provides the best comfort for neck care. The foam material molds into any form and shape while its gel layer gives a cooling sensation. Both features make a topnotch combo, easily the perfect choice for a good night sleep.
6 people added this to their wishlist
5. Flew Hotel Pillow 100% Poly Siliconize Fiber Filling
Best hotel pillow for cheap
Price from RM32.90
Hotel's fluffy bed and duvet combine with the softness of their pillow makes you glued to the bed. Now you can have the same luxurious comfort in your own bed. Priced at a superb deal, this premium pillow has high-quality polyester fillings, covered with soft, breathable material for better comfort.
6 people added this to their wishlist
6. Hypoallergenic SOFT and Fluffy Pillow
Best soft, hypoallergenic pillow
Price from RM45.00
The extra fine fibre filling in this pillow does not only make them super soft, but they are allergen free too. Plus, it has an antimicrobial feature which prevents the growth of mold, mites, or mildew. Its great deal makes it perfect for sensitive sleepers who craves unbothered sleep.
7. Therapedic USA: Anti-Snore, Neck Care Latex Pillow
Best latex pillow to combat snoring - good for back sleepers
Price from RM177.00
Snoring can be pretty dangerous, as it may cause interruptions of breathing due to blockage in the airway. This pure latex pillow is the answer to your snoring problem. Latex is firmer and provides support to your head which helps in keeping the airways aligned when sleeping. Now you can sleep like a baby without making any unwanted snoring sound effect.
8. Sea Horse Coral Pillow (Medium Hard) – Flat
Best firm and hard pillow
Price from RM89.00
This medium-hard premium foam pillow is the best cure for back and neck pain. Firm or hard pillows are proven to reduce sleeping discomfort, as it gives full support by conforms to the neck and head. Thus, the Coral Pillow grants you a peaceful sleep so you can wake up fresh.
9. Slow Rebound Pillow
Best for shoulder pain
Price from RM32.00
This interesting pillow comes with a three-curves design, making it ergonomic and providing the best care for the spine. It is designed to help with relieving uncomfortable pain in the shoulders, which can further cause back and neck pain if left untreated. It also comes with removable and washable velvet fabric cover, for easy cleaning.
10. Alivio Orthopedic Wedge Pillow
Best orthopedic pillow for acid reflux
Price from RM50.00
Wedge pillows are a popular option for preventing acid reflux. A wedge pillow works by alleviating the head, shoulders and the upper body so that acid would not leak out from the stomach. What's more interesting is that this pillow also supports the posture and evenly distributes the body weight, which very much helps in treating lower back pain, sciatica, and pressure sores.
11. White Goose Down & Feather Body Pillow
Best feather pillow for stomach sleepers
Price from RM380.00
This 5-feet feather pillow is excellent for stomach sleepers. Generously filled with premium white goose down and feathers, this pillow from Ladubee is guaranteed firmer and more huggable than your typical pillow. Its lengthy size also makes it comfy as it comes with a white cotton cover, which is hypoallergenic. Perfect as a sleeping buddy.
12. JJ Cole Baby Head and Body Support Pillow
Best for infant
Price from RM28.90
This pillow provides full body support for your little one, as the design is designed to adhere to an infant's body, with a contoured head area. It is made using a moisture control fabric so that it keeps the surface cool and dry, ensuring better comfort. Feel free to place it in the car seat or stroller!
Disclaimer: The pricing shown is just a good indication of how much these products are worth. The prices could change based on the e-commerce promotions that are going on. If some of the products are not available, do email us at [email protected] Thank you!