Product in this article
Credit: Image taken from the bride, Zahirah Macwilson's Instagram
You've been to weddings where a garden of flowers hangs on the ceiling and seen one where clouds of smoke filled the floor (think, a heavenly wedding). Still, we doubt you've seen an upside-down, 'chandelier' wedding cake that hangs from the ceiling...because we haven't, and this is definitely the cherry on the cake (pun intended).
Our favourite celebrity couple, Aiman Hakim Ridza and Zahirah Macwilson, had their wedding reception on 21 February with an extravagant, 8-tier wedding cake hanging high on the ceiling.
The 'chandelier' cake was then slowly lowered down, so the couple could cut the cake during the ceremony. Nope, not even a piece of cake or slobs of cream fell to the ground. They were very much intact.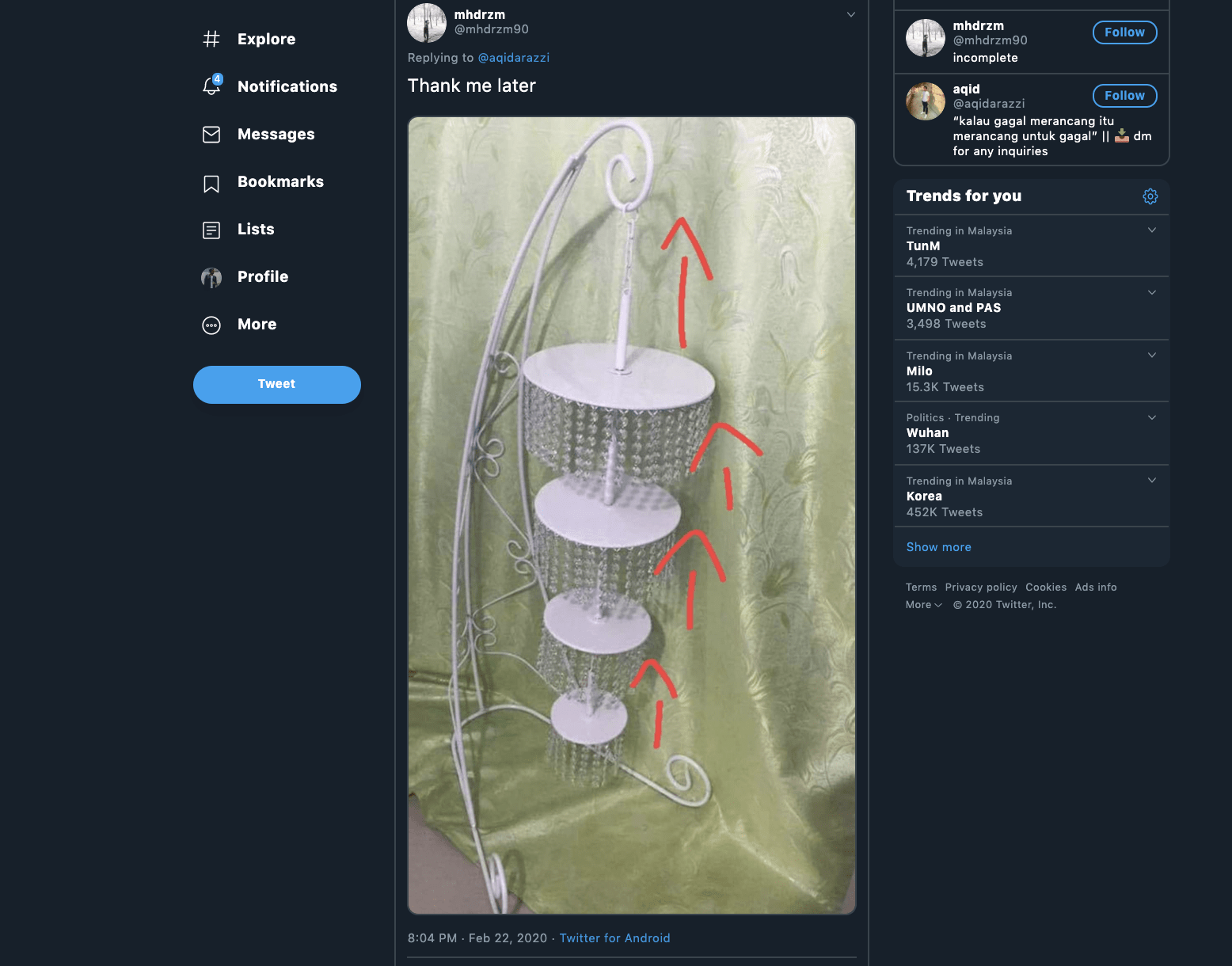 Credit: Image taken from @mhdrzm90 on Twitter
So, what's the science behind this? What's going on up there? Keep calm, as we've got the answer for you. The cake is still very much the right side up, resting on a platform, like a plate, because the cake tier is designed like an upside-down Christmas tree. So the smallest cake rest on the bottom and the size increases gradually to the top. Thanks to @mhdrzm90 who solved the mystery on Twitter with the caption 'Thank Me Later'.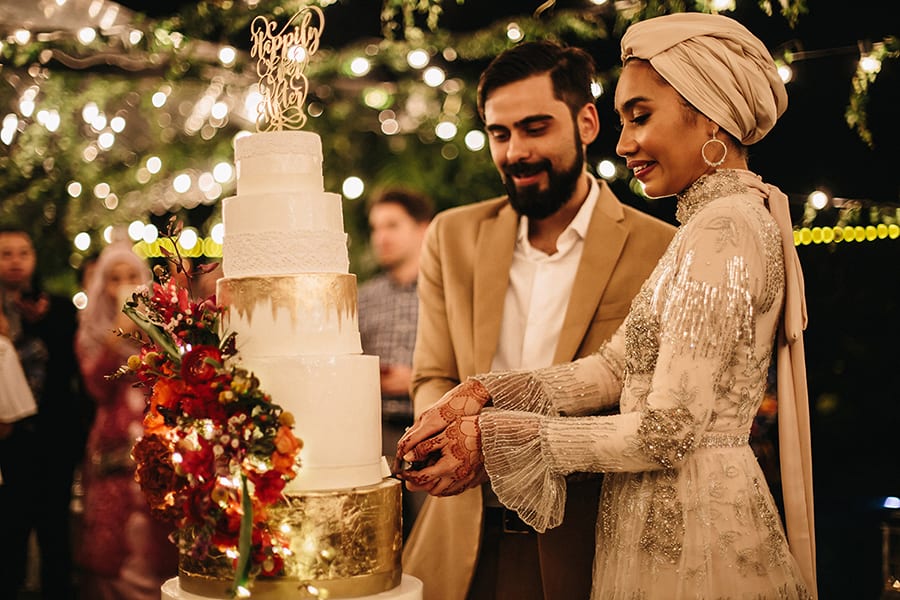 Credit: Image taken from theweddingscoop.com
The brains and talent behind this cake to remember goes to Lily & Lola Cakes, who are also responsible for Yuna's gorgeous gold and white cake at her wedding with husband, Adam Sinclair. So if you ever need a cake for weddings, birthdays, anniversaries, or just for couch potato mode on Sundays, Lily & Lola Cakes can be your go-to bakery.
That aside, there were plenty of cake designers and talents out there who have made the most, over the top cakes. They are so extra that we don't even know if you should cut them to eat. Anyway, here are some for your enjoyment.
1) LeNovelle Cake Castle
OTT cakes like these will definitely put your wedding on the map. But is anyone willing to cut even a tiny piece to eat? Nevertheless, your wedding will be the talk of the town with this cake.
2) LeNovelle Cake House
Nope, this is not a house; the entire thing is a cake. How wonderful is this design? It looks like a house model you see in showrooms, except you can cut and eat this one. Although the baker is in Indonesia, perhaps you can look for a local baker to recreate something similar to this. For now, let's take some time to soak in the beautiful creation.
3) Spring Bloom Cakes Shopping Bags
Another one from Spring Bloom Cakes and this time, it's for the shopping and fashion enthusiast. The creation is truly amazing as fondant is used to cover the soft and moist cake inside.
4) Spring Bloom Cakes Rapunzel
Yes, this entire thing is a cake and it's perfect for Disney fans, both children and adults. It can be a gift, or for birthdays and anniversary parties.
5) Lavish Cupcakes Pots and Kitchen Cake
This is probably the best cake to get for a chef or someone who enjoy cooking in general. The spatula, cooking accessories, pot and table cloth is made with fondant or sugar paste. Creative, huh?
6) Lavish Cupcakes Sugar Rush Cake
Need something fun, colourful and sweet? Look no further than this sweetness-overload cake with lollipops and ice cream cones all over. it can be a birthday cake for the kids, or one for your quirky, adult friend.
7) Jun and Us Flower Fondant Cake
Let's face it, fancy flowers and cakes are not as affordable as how they used to be back in the days. Not if you put both of them together like this flower cake. Made with fondant and real flowers, this cake comes in three flavours: Caramelized Cookies Buttercake, Oreo Chocolate Cake and Red Velvet Cake.
8) Lily & Lola Cakes Naailah
A cake with a candle-lit lamp in the middle, why not? It would work as a great display at events where the lights are dim. If you're extra enough, use it for your candlelight dinner to create that romantic ambience.
Are you getting a little hungry looking at all these gorgeous, delicious cakes? Order yourself some via these cake delivery services in Malaysia. They deliver fast and are inexpensive. Some of them offer free delivery as well when you buy above a certain amount.
However, if you're feeling a little more adventurous and inspired, make your own with these best cheap cake mixers that are below RM 150. Happy baking!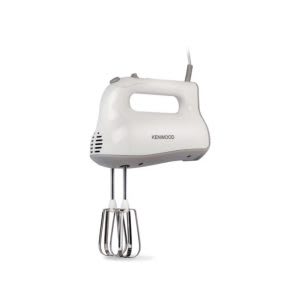 Kenwood HM520 Hand Mixer
RM 109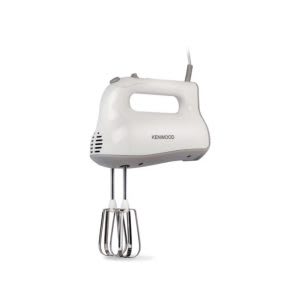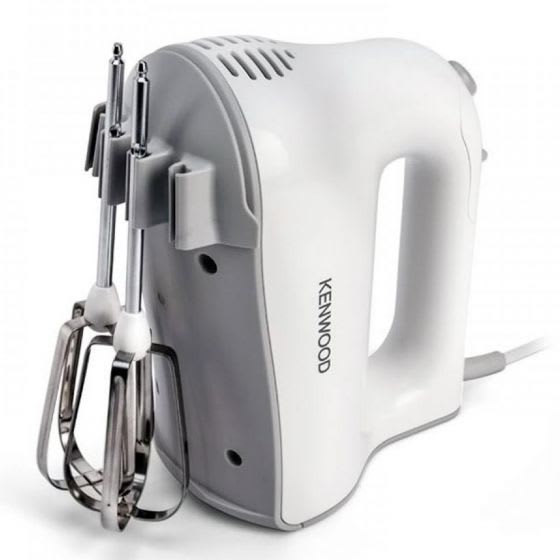 Whether you are making cookies or savoury dishes, Kenwood's HM520 hand mixer will make stirring and mixing hassle-free for you. It's three mixing speed, and the pulsing feature with 280W power will make food preparation so much easier. This white beauty comes in a compact size so that you can easily store it without hassle.
---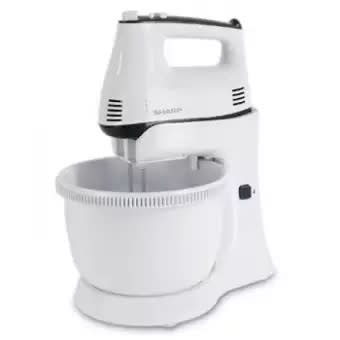 Sharp Stand Mixer EMS60WH
RM 149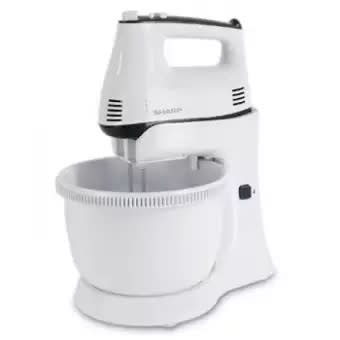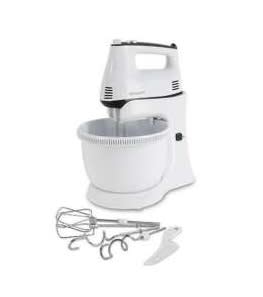 This mixer comes with a 3.4L bowl big enough for a load of food mixture. There are two beaters, dough hooks and a spatula, that lets you prepare cookie and bread dough as well. The turbo power burst feature mixes everything super fast, and the five-speed settings allow you different mixing requirements.
---
Disclaimer: The pricing shown is just a good indication of how much these products are worth. The prices could change based on the e-commerce promotions that are going on. If some of the products are not available, do email us at [email protected] Thank you!
Like writing about great products? We're hiring! Learn how you can write for us!