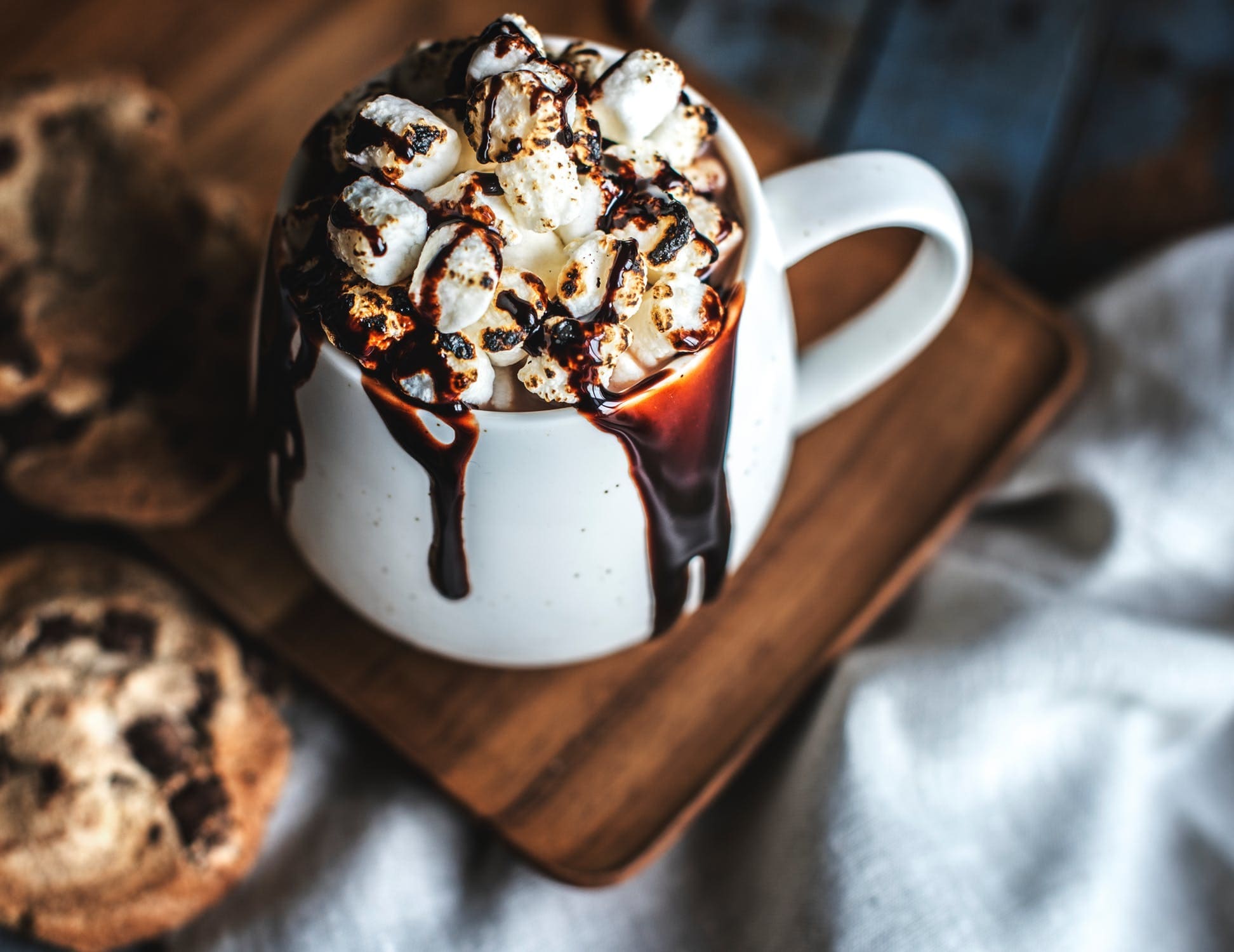 For a long time, the cocoa bean has been used to prepare chocolate drinks. After the Spanish introduced chocolate to Europe, it quickly spread becoming a worldwide phenomenon. Considering how good it tastes, there is no reason why it shouldn't! It has also been said that a daily cup of chocolate beverage is supposed to be good for your health as the nutrients in the cocoa bean is able to help widen blood vessels and reduce blood pressure levels. So go ahead and take a sip from any one of these yummy options!
Best sugar free chocolate drink - suitable for diabetics and high blood pressure
Price from RM21.20
In the past, the Aztecs were known to commonly take their chocolate unsweetened and bitter. Doing this entails a number of health benefits that makes it suitable even for diabetics, those allergic to milk, those looking to lose weight, and those with high blood pressure. Hershey's Unsweetened Cocoa powder doesn't just give you a pure chocolate drink, it also allows you to add whatever you want into it.
Best without milk and caffeine
Price from RM97.00
If you want a caffeine-free, high quality chocolate protein drink, then Nutrilite's soy protein mix is a great fit to provide you with essential proteins, calcium and amino acids with the great taste of chocolate.
Those allergic to dairy products can also safely consume this drink as it is 100% vegetarian and dairy-free. Maintain the health of your whole family with this great drink!
Best to lose weight
Price from RM59.99
If you want to lose weight without depriving yourself of the yumminess that is hot chocolate, then checkout COCO-S Body Dream's hot chocolate weight loss drink. This special slimming drink is enriched with the goodness of pure swiss coco, grape seed, flaxseed and garcinia cambogia to allow your body to lose weight naturally whilst providing you with the daily nutritional requirements to remain healthy.
Best to go with marshmallows
Price from RM14.99
Cadbury is ubiquitous when it comes to chocolate products, and their hot chocolate beverage carries on their proud chocolate-making tradition. This Halal-certified 3in1 hot chocolate drink gives you the authentic taste of rich Cadbury milk chocolate that is perfect with marshmallows thrown in and served piping hot.
Best to gain weight
Price from RM27.00
Although coffee is Starbucks' bread and butter, their chocolate drinks are no less special. Now, it's even possible to enjoy Starbucks' signature chocolate drink from the comfort of your own home. This two-bottle combo comes with a free packet of rosemary potato chips too - the perfect pair for lounging in your home and watching TV.
Best for breakfast - suitable for after workout
Price from RM31.80
As Malaysians, chances are that the Milo Chocolate Malt during school sports days was our first taste of a chocolate beverage. This unique blend of malt, milk, vitamins, minerals and chocolate has been a staple of Malaysians for years now. This chocolaty goodness is truly a result of painstaking research into both taste and function, resulting in Milo being known as a top international sports drink that is great not only after workouts, but also for breakfast, lunch and dinner.
Best for Keto diet
Price from RM410.58
If you're on a high fat, mid protein, low carbohydrate Keto diet, then the Primaforce Keto Shake is for you. This meal replacement puts you on the right path to lose those extra pounds the Keto way, and comes packed with the rich goodness and flavor of chocolate. It tastes so good, you won't even remember you're on a diet.
Best for toddlers
Price from RM4.80
Dutch Lady's UHT chocolate milk is a firm favorite among kids, and the cute 125ml packaging offers the right serving to toddlers and kids. The ultra high temperature (UHT) milk has been processed to ensure young tummies get all the goodness of chocolate and milk with no risk of bacterial disease or contamination. Plus, the attractive pictures of Disney's Frozen characters on the box are sure to attract young ones.
Disclaimer: The pricing shown is just a good indication of how much these products are worth. The prices could change based on the e-commerce promotions that are going on. If some of the products are not available, do email us at [email protected] Thank you!