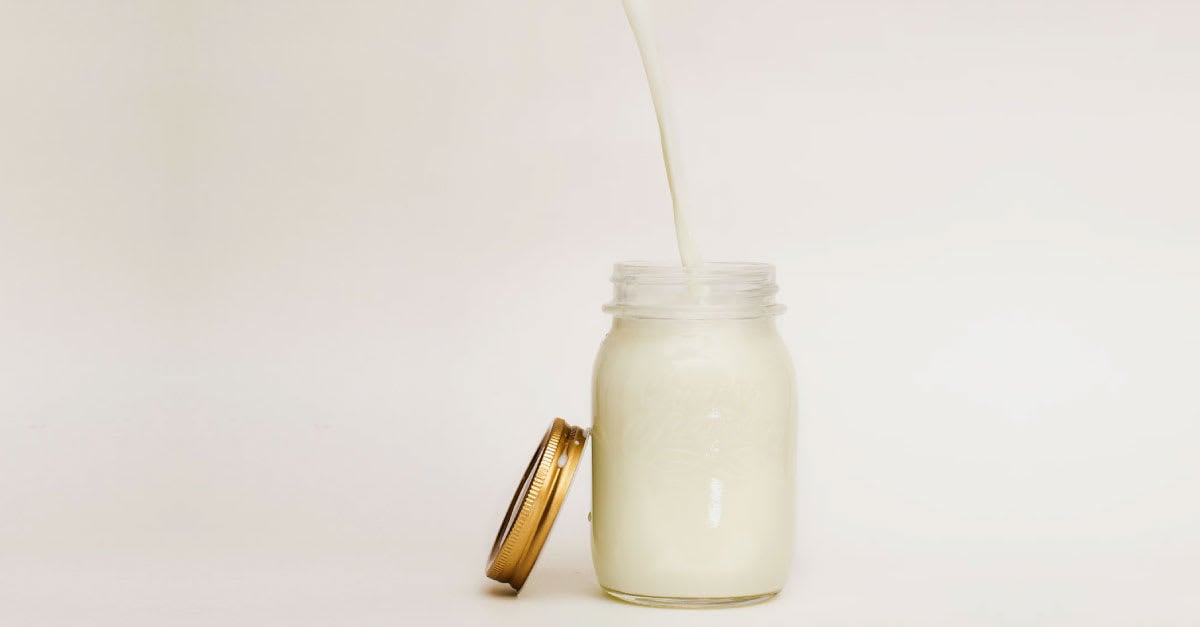 There are plenty of milk choices in the market: full cream, skimmed milk, soy, almond and rice, to name a few. They're all packed with nutrients like calcium, vitamins, phosphorus and antioxidants that are great for your health. Check out our list of milk choices below.
Best low fat milk for diabetes
Price from RM74.00
This high protein low-fat drink mix is made with a natural blend of premium soy milk, and whey protein isolates. That way, you'll get your recommended nine essential amino acids. Drinking this daily will help lower your blood cholesterol and sugar; ideal if you have diabetes. Additionally, this drink will also help you attain youthful skin.
Best low fat milk powder for adults
Price from RM65.99
Anlene's Heart Plus low-fat milk powder provides the essential ingredients to keep your heart and bones healthy. It comes with a rich dose of calcium and their combo of HeartMaxTM and MoveMaxTM to keep you healthy and fit. This formula is designed to help you take charge of your health.
Best low fat chocolate milk for recovery
Price from RM21.99
Anlene's low-fat chocolate-flavoured milk is high in calcium and creamy in texture. It's ideal if you play sports or lead an active lifestyle, as it works to help your body recover from sores. Besides, chocolate flavoured milk is a good substitute if you don't fancy a regular-flavoured one.
Best low fat soy milk with protein for cholesterol
Price from RM33.24
Soy milk is one of the most widely imbibed milk alternatives if you are dairy intolerant. This organic soy milk powder provides approximately the same amount of protein as dairy milk. There are vitamins, minerals and dietary fibre in its ingredients, too. Besides, soy milk is also lower in cholesterol and fat; perfect if you're watching your weight.
Best low fat almond milk - has vitamin D, great for coffee & for those with acid reflux
Price from RM27.96
Pacific Organics' Almond Milk is a low-fat non-dairy beverage that's perfect for vegans. It's made of 100% plant-based ingredients including slow roasted organic almonds, vanilla and is rich in Vitamin D. This product is free from lactose, cholesterol, soy and gluten. The alkaline found in almond milk makes digestion much easier, perfect if you suffer from acid reflux.
Best for those practicing a low carb and high fat diet
Price from RM29.90
Although skim milk contains less fat than full cream milk, its classic rich taste of dairy still retains. It's also free of trans fat, and vegetable oil. This one from Anglomac is an excellent choice if you're on a low-carb high-fat diet. Additionally, skim milk is an excellent source of protein, has good lipids, is low on carbohydrates and saturated fats.
Best low fat and non dairy vegan milk
Price from RM32.00
If you're a vegan looking for a suitable dairy milk replacement, then Pacific Natural's rice milk is a good choice. This gluten, dairy, soy, wheat and yeast free product is made from pure water, brown rice, expeller-pressed pure canola oil and natural vanilla extract. It contains essential amino acids, vitamins and minerals with just 3% fat and 0% saturated fat - a healthier alternative for both consuming and cooking.
Best low fat, high calcium milk
Price from RM5.30
Nestle Just Milk Low Fat Milk is made from 100% imported ingredients, with just 2% of fat. It's packed with calcium to build strong bones, teeth and muscles; a perfect replacement for full cream milk. This milk goes very well with your favourite cereals, coffee and tea.
Best organic low sugar milk
Price from RM17.39
Living Planet's organic low-fat milk is also low in sugar and has zero saturated fats. It's organic-certified so that you will find no chemical additives in its ingredients. Add this to your meals if you are starting on a clean diet.
Best sugar free and plant based milk - suitable for pregnant women
Price from RM86.70
This organic plant-based is made up of a blend of millet, quinoa, soy extract and honey. It's gluten-free and contains no trans fat, cholesterol, artificial sweeteners, preservatives, colourings and flavourings. If you're pregnant or breastfeeding, then this product is an excellent supplement for you. Additionally, it's also certified by ECOCERT.
Best low fat milk with oats - suitable for GERD
Price from RM63.00
Earth Organic offers a 100% non-dairy milk alternative that is low in unsaturated fats but high in soluble fibres. It's an excellent source of protein to help lower your cholesterol levels. No chemicals or preservatives were added to this oat milk formulation, and it is also gluten-free.
Oat-based milk is also a good alternative if you suffer from GERD. There's an alkaline composition that neutralises the acidity of your stomach, making digesting easier.
Disclaimer: The pricing shown is just a good indication of how much these products are worth. The prices could change based on the e-commerce promotions that are going on. If some of the products are not available, do email us at [email protected] Thank you!