Our scalp produces oil to keep our hair nourished and healthy. At the same time, that same oil can clog the hair follicles and cause excessive hair loss and dandruff. Especially if you have too much oil on your scalp, when it travels down the hair shaft, it'll make your hair look greasy and unkempt, especially after a long day of being out and about.
Therefore, the right shampoo is crucial in controlling and balancing the oil that your scalp produces.
What is the reason for oily scalp?
The most common reason for oily scalp is that your scalp has overactive sebaceous glands, meaning that the scalp produces too much oil. It can be due to hormonal fluctuations, humidity, an unhealthy diet and improper hair care.
By having an oily scalp, the oil can attract dirt and make your hair clump together, causing that unkempt look. Some other effects including red itchy spots as well as dandruff. If not treated right, oily scalp can also cause hair loss overtime as well.
Therefore, by treating an oily scalp, you avoid feeling self-conscious and potential low self-esteem. Here are the shampoos to help combat that extra grease.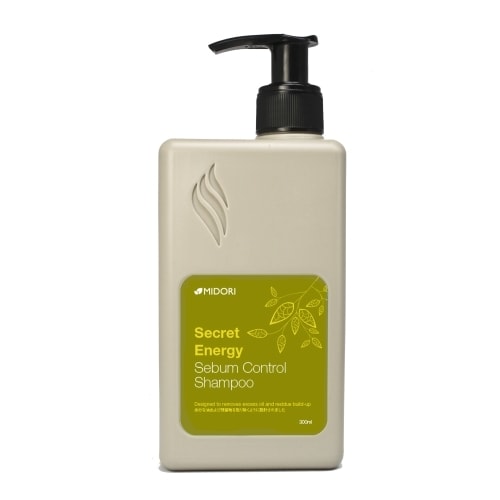 Midori Secret Energy Sebum Control Shampoo
RM 41.9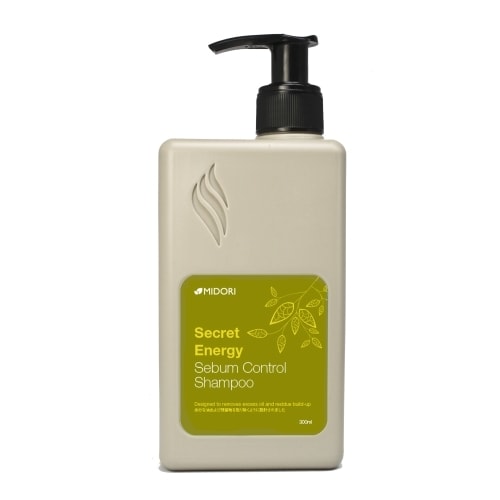 Midori Secret Energy Sebum Control Shampoo uses natural botanical extracts to rebalance the scalp and prevent overproduction of sebum. The effects of this is a nourishing shampoo that gets rid of excess hair oil and residue build up without removing essential hydration and nutrients. All of those helps in promoting healthier hair growth and balance the scalp's pH.
---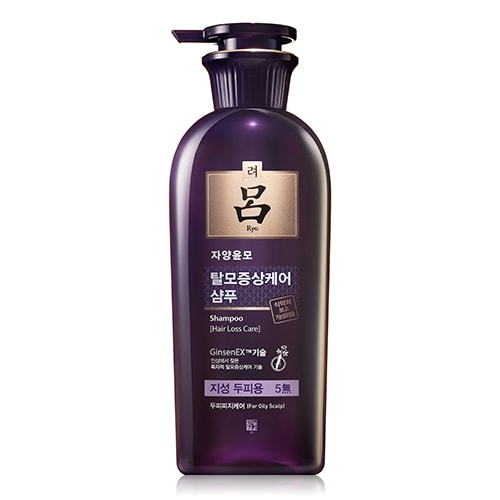 Ryo Anti Hair Loss Shampoo (Oily Scalp)
RM 56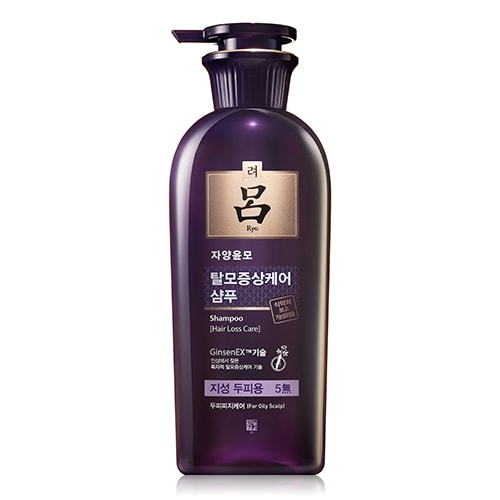 Ryo Anti Hair Loss Shampoo is known for reinforcing strength into the hair roots and preventing hair loss. It is enriched with GinsenEXTM, which is Ryo's hair loss treatment technology that contains ginseng to stop hair fall while strengthening the roots for thicker and stronger hair. The herbal-based, nourishing shampoo also battles oily scalp to give you smooth and manageable hair.
---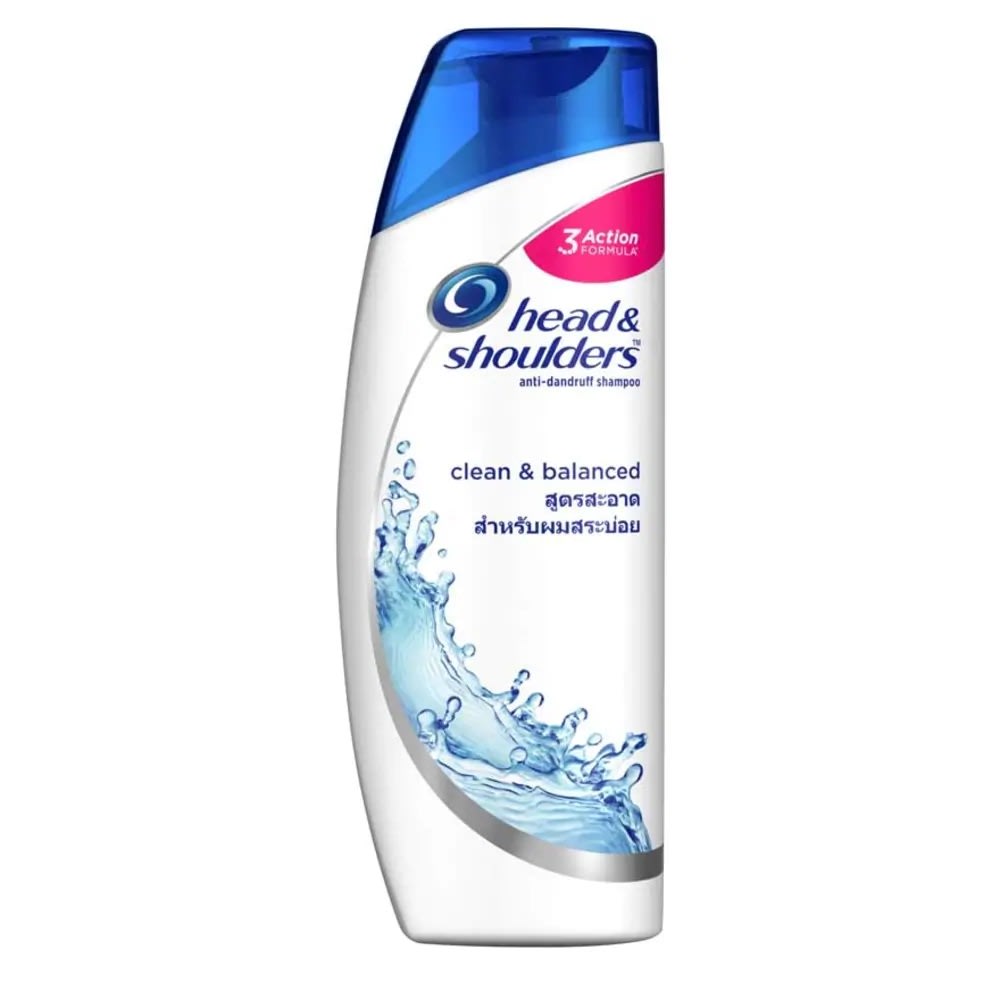 Head & Shoulders Shampoo Clean & Balanced
RM 15.92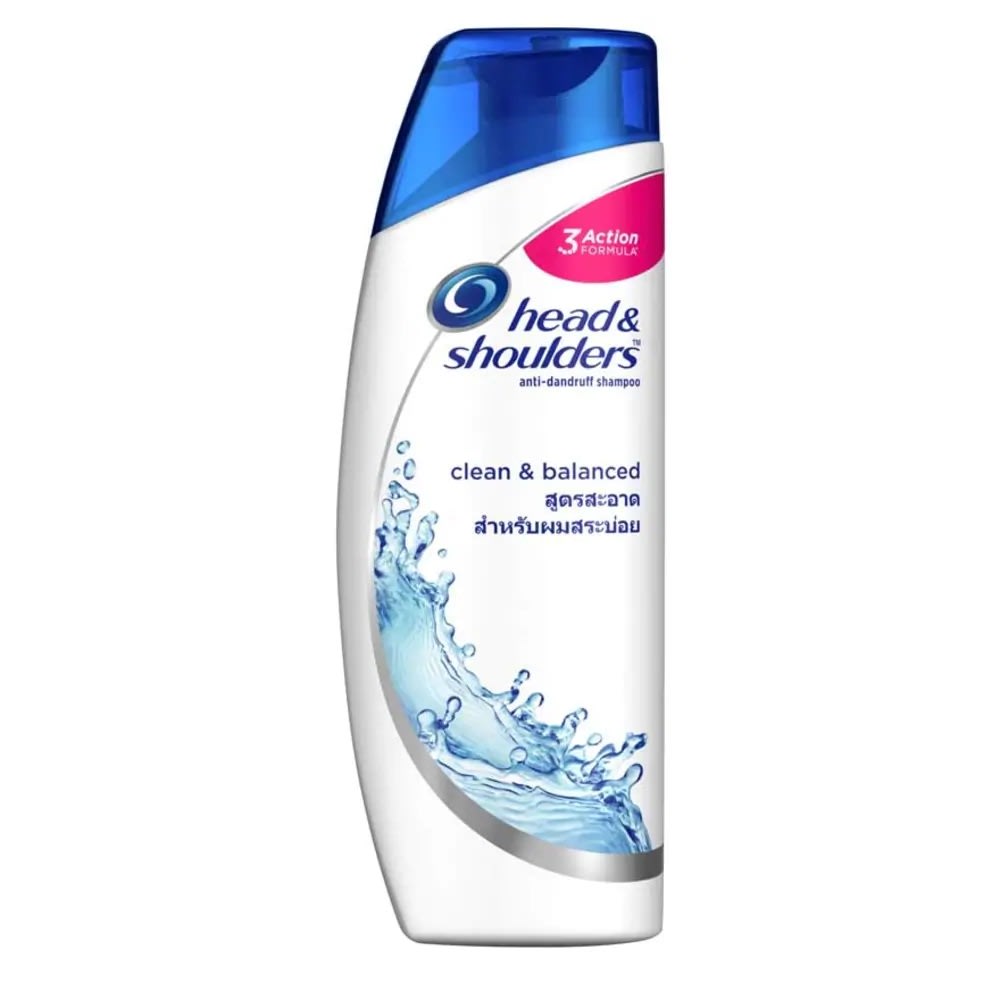 HEAD & SHOULDERS Shampoo are well known for their anti-dandruff shampoo to treat dandruff, which is one of the side effects to having an oily hair scalp. Formulated with zinc pyrithione, this dandruff-fighting shampoo helps to keep flakes and oily hair at bay. The result is clean and fresh scent on your hair after every wash.
---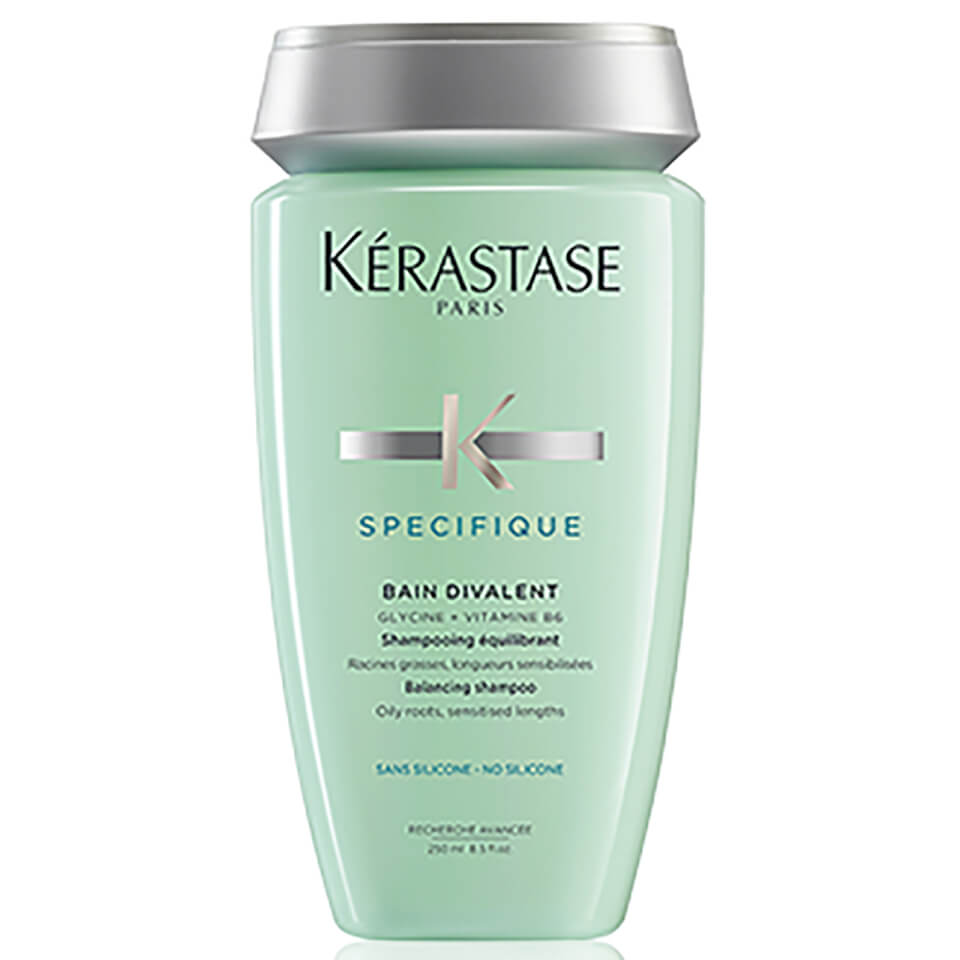 Kerastase Bain Divalent Shampoo
RM 80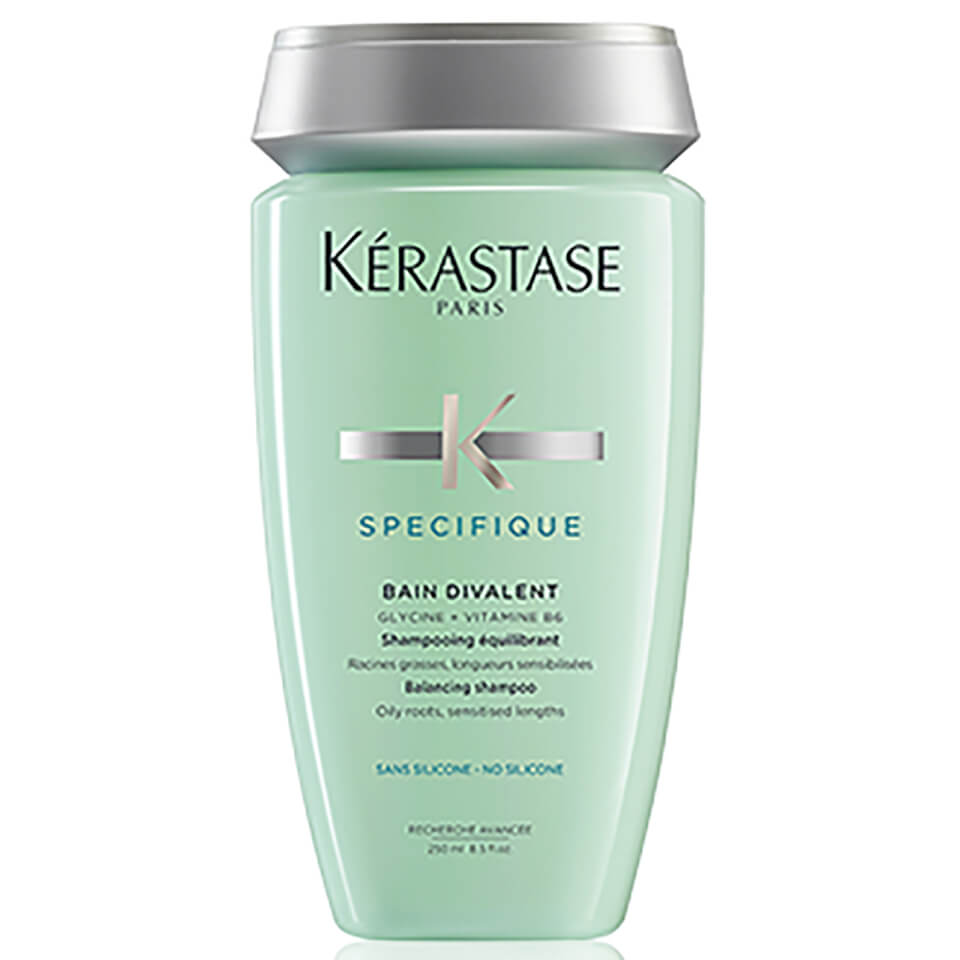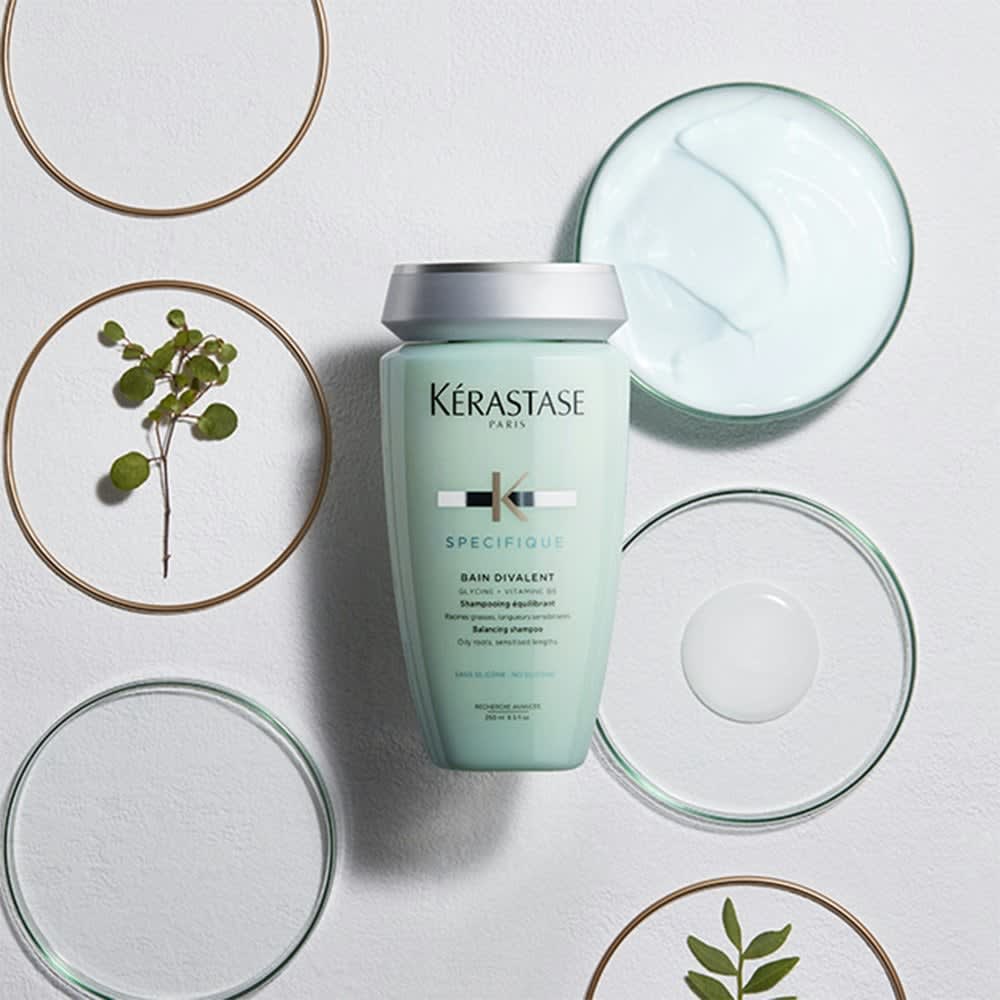 Infused with Glycine and Vitamin B6, Kerastase Specifique Bain Divalent Shampoo is specially formulated to gently cleanse oily hair scalp and remove excess sebum. The shampoo comes as a concentrated formula that works to remove hair grease without leaving them feeling dry or stripped. It's an excellent choice for those looking to cleanse oily scalp while repairing dry ends at the same time.
---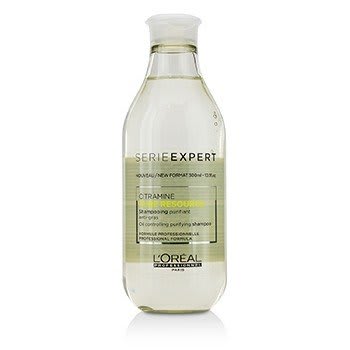 L'oreal Paris Pure Resource Shampoo
RM 55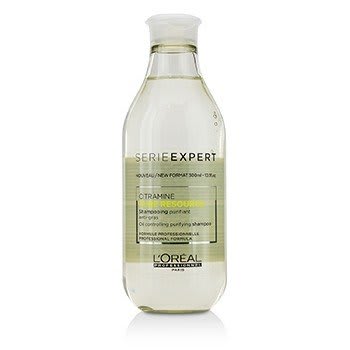 Loreal's Purifying Shampoo contains Citramine, which removes excess grease and residual build up from hard water or styling products, which may cause excess hair sebum production and dry hair.
Designed for tackling coloured and chemically-treated hair, this scalp balancing shampoo removes excess oil without leaving your hair feeling dry. The shampoo is used as more of a weekly treatment than an everyday option to cleanse and decrease scalp oil effectively.
---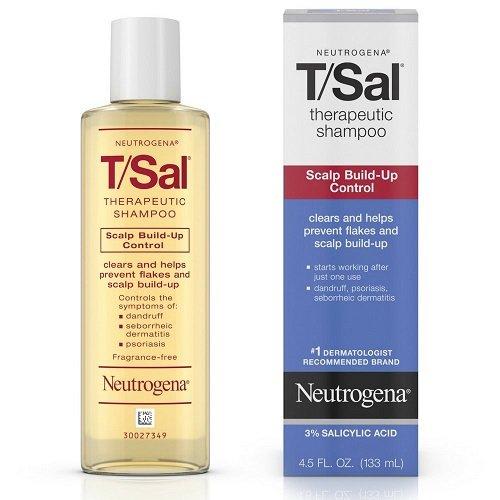 Neutrogena T/Sal Therapeutic Shampoo, Scalp Build-up Control
RM 68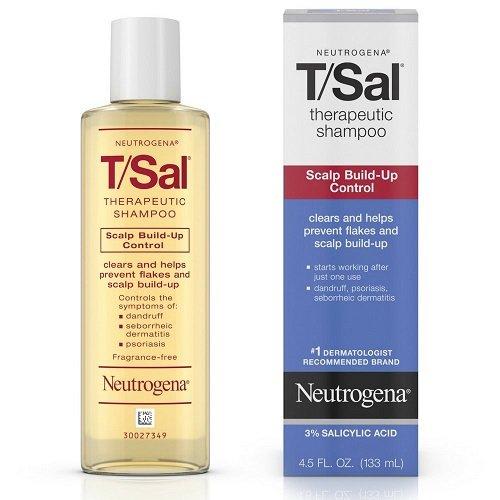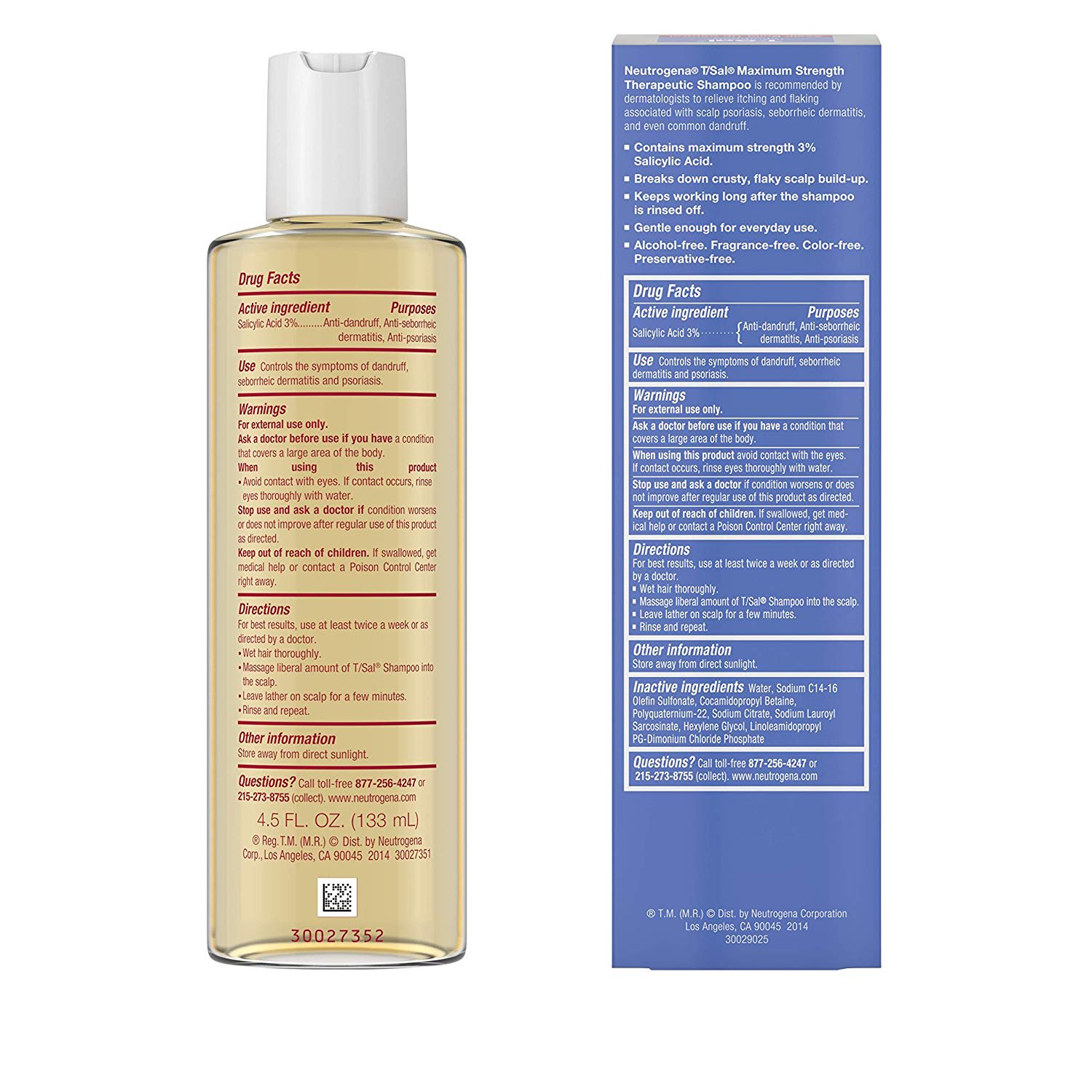 Dermatologist-recommended, this Neutrogena T/Sal Therapeutic Shampoo helps to nourish oily itchy scalp and relieve it from irritation. It has a gentle alcohol-free formula that treats symptoms caused by scalp conditions such psoriasis, seborrheic dermatitis and dandruff. Formulated with 3% salicylic acid, the shampoo can exfoliate crusty scalp build up while providing relief for itchy, flaky scalps.
---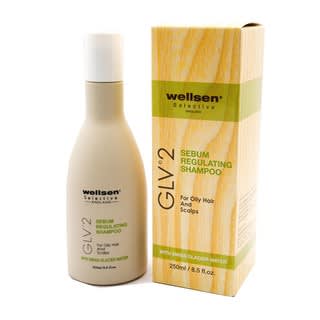 GLV2 - Wellsen Selective Sebum Regulating Shampoo
RM 34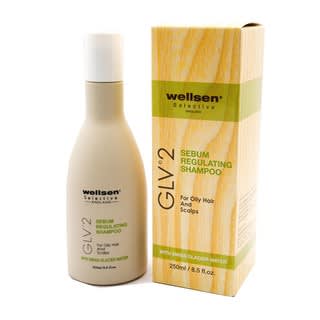 When the scalp is oily, it provides nutrition for bacteria to thrive on and proliferate, which causes the hair to give off a distinct foul odour. This unique Vital Hair & Scalp Complex -infused shampoo is ideal for detoxifying, cleansing and balancing the scalp for optimal scalp health. Moreover, it romotes healthy hair growth as well as relived itchiness of the scalp.
---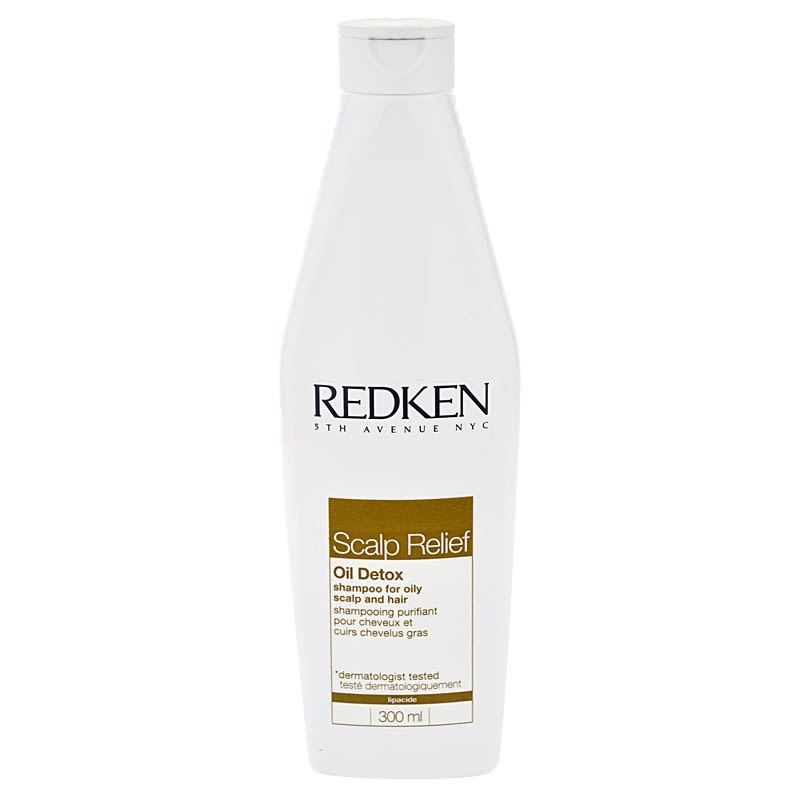 Redken Scalp Relief Oil Detox Shampoo
RM 39.9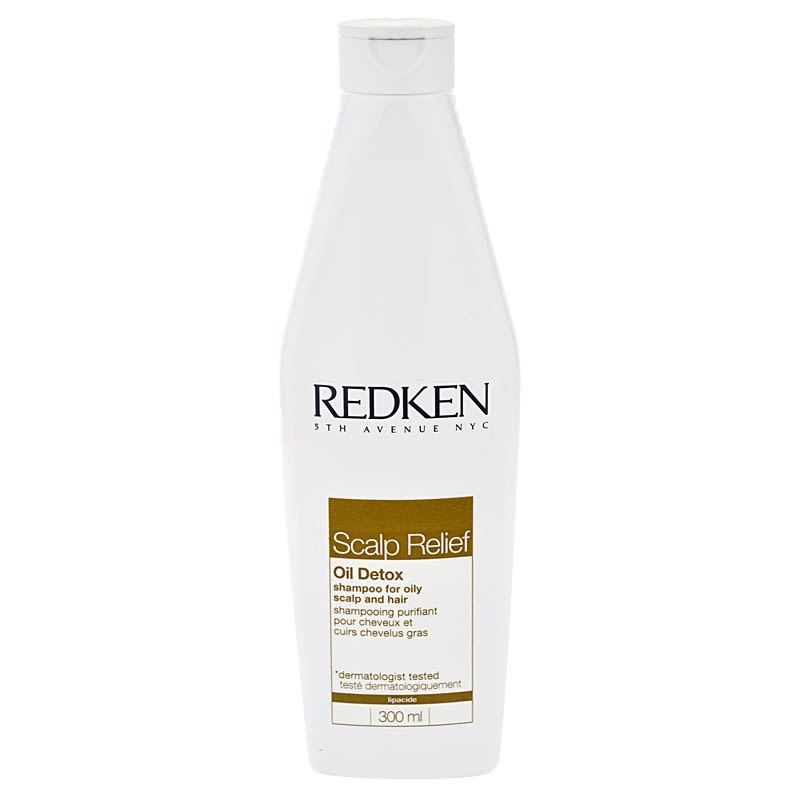 Redken Scalp Relief Oil Detox Shampoo absorbs excess grease and oil from the scalp. It cleanses and detoxify the scalp with their patented Redken's Exclusive Interbond Scalp System and Lipa-Sponge System, which balances the scalp pH to prevent overactive sebaceous glands.
For daily oil control, massage the shampoo into wet hair and scalp, then leave it on for 1-2 minutes. After rinsing with water, your scalp will be mattified while your hair is left cleansed, light and airy.
---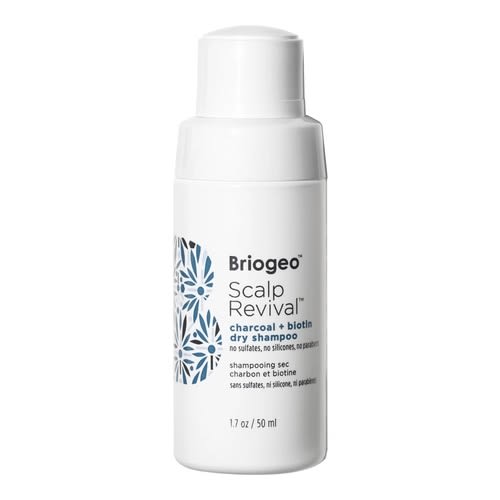 Briogeo Scalp Revival™ Charcoal + Biotin Dry Shampoo
RM 120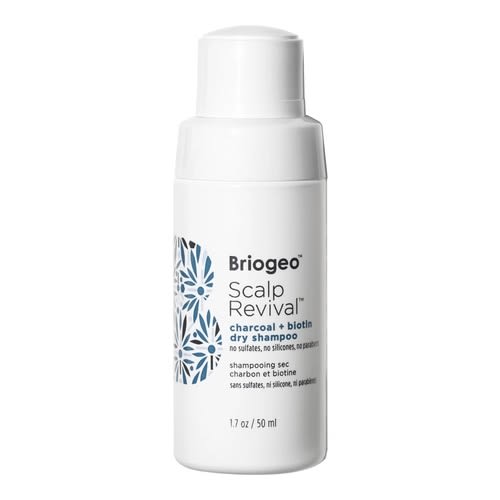 Formulated with charcoal and a complex combo of clay, tapioca and rice starches, this dry shampoo is quick-drying and absorbs excess oil as well as build-up on the scalp. It contains witch hazel extract and biotin to cleanse and balance the scalp oil to support healthy hair.
Suitable for all hair types from fine and straight to thick and curly, it soaks up excess oil to leave hair looking and smelling fresh all day.
---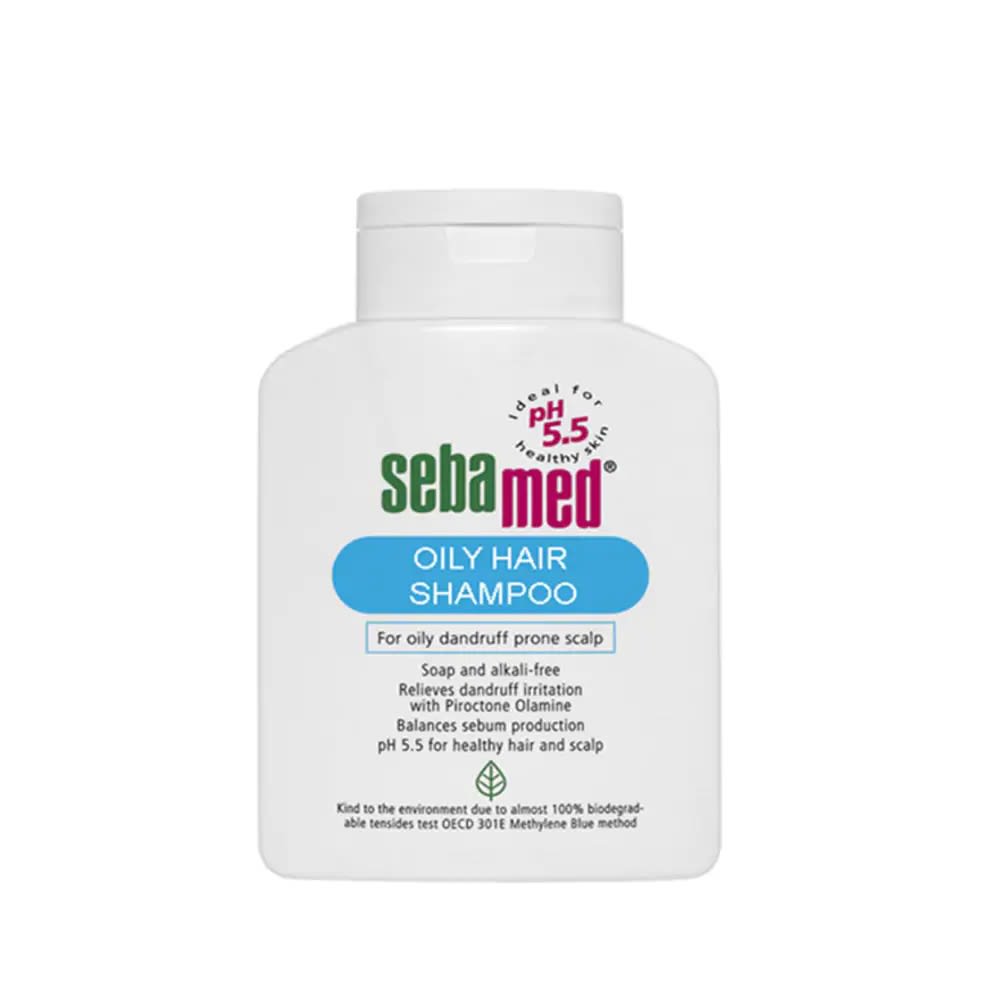 Sebamed Oily Hair Shampoo
RM 23.1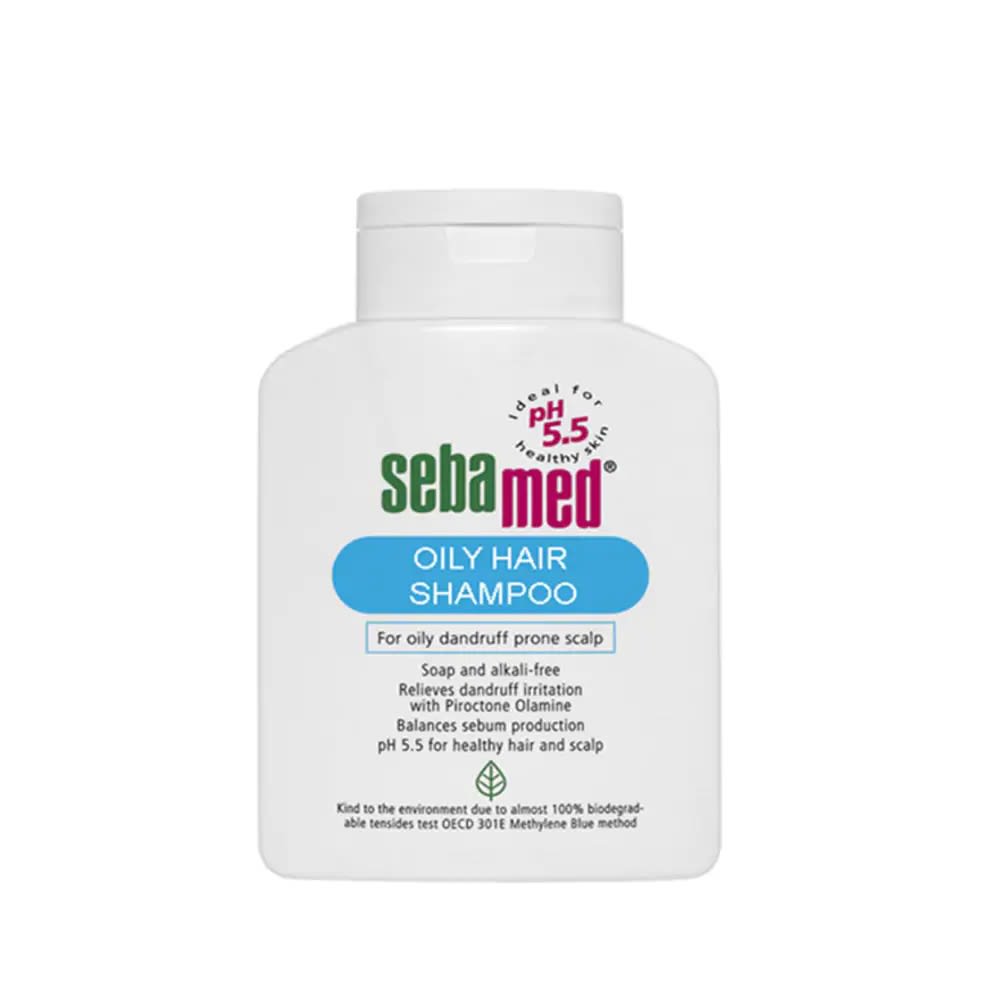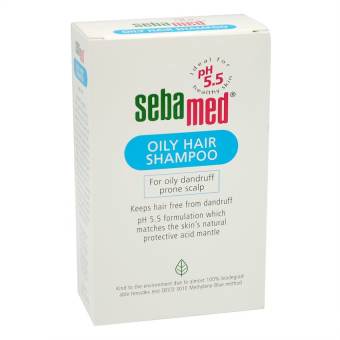 SEBAMED Oily Hair Shampoo gently cleanses the hair and scalp without stripping out natural oils from your hair. It provides nourishment to the scalp and reduce the amount of grease that builds up. Lather up a small quantity shampoo in the palms of your hand and work your way down the hair shaft to the scalp for thorough cleaning.
---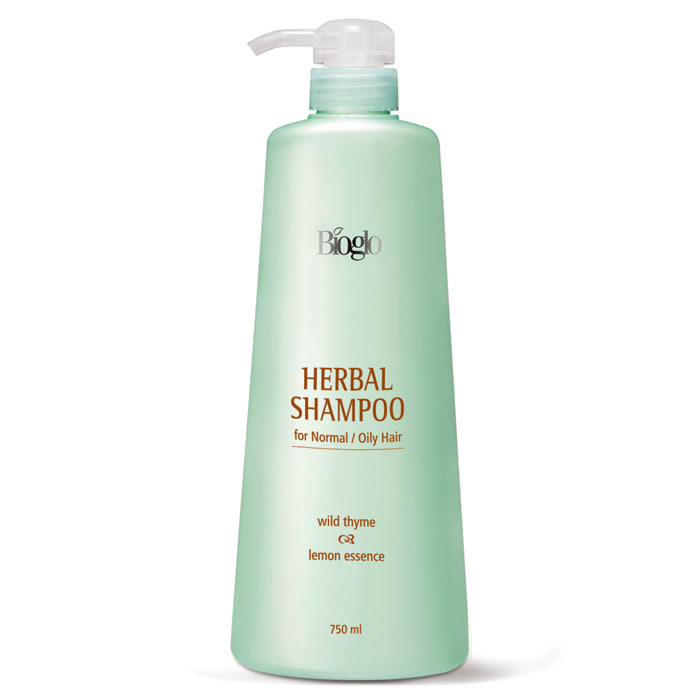 Bioglo Herbal Shampoo – Normal/Oily Hair
RM 24.99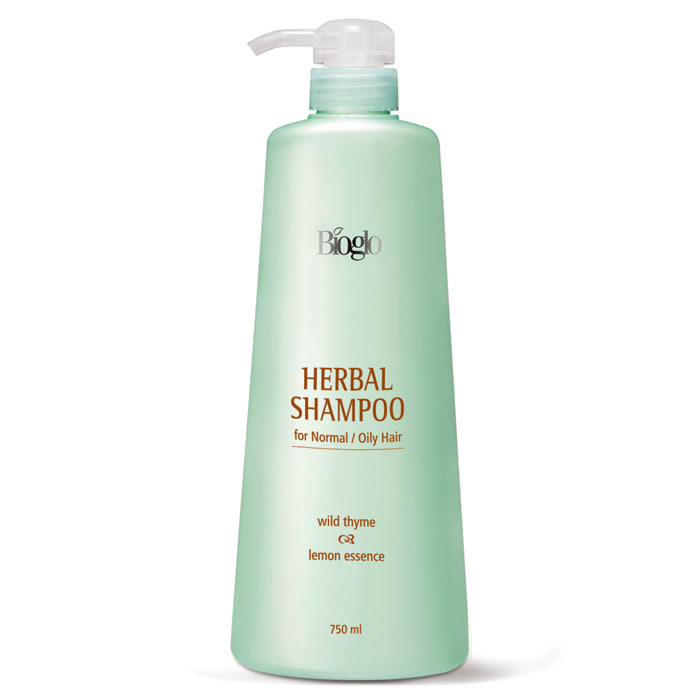 This herbal-infused shampoo supports the treatment of oily scalp with ingredients like lemon essence, wild thyme, and wheat proteins. With daily use, the shampoo will remove excess oil build up and smooth down hair cuticles for silky, shiny hair. Plus, it has a wonderful light scent that leaves your hair smelling good for the whole day.
---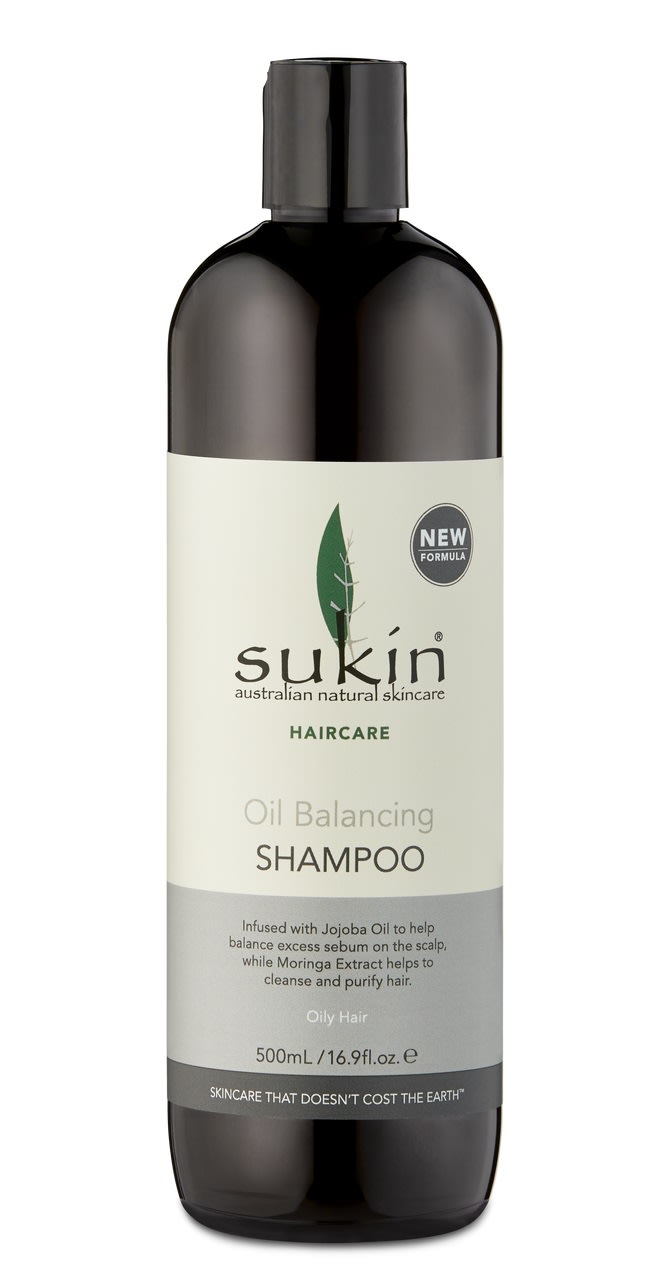 Sukin Oil Balancing Shampoo
RM 38.4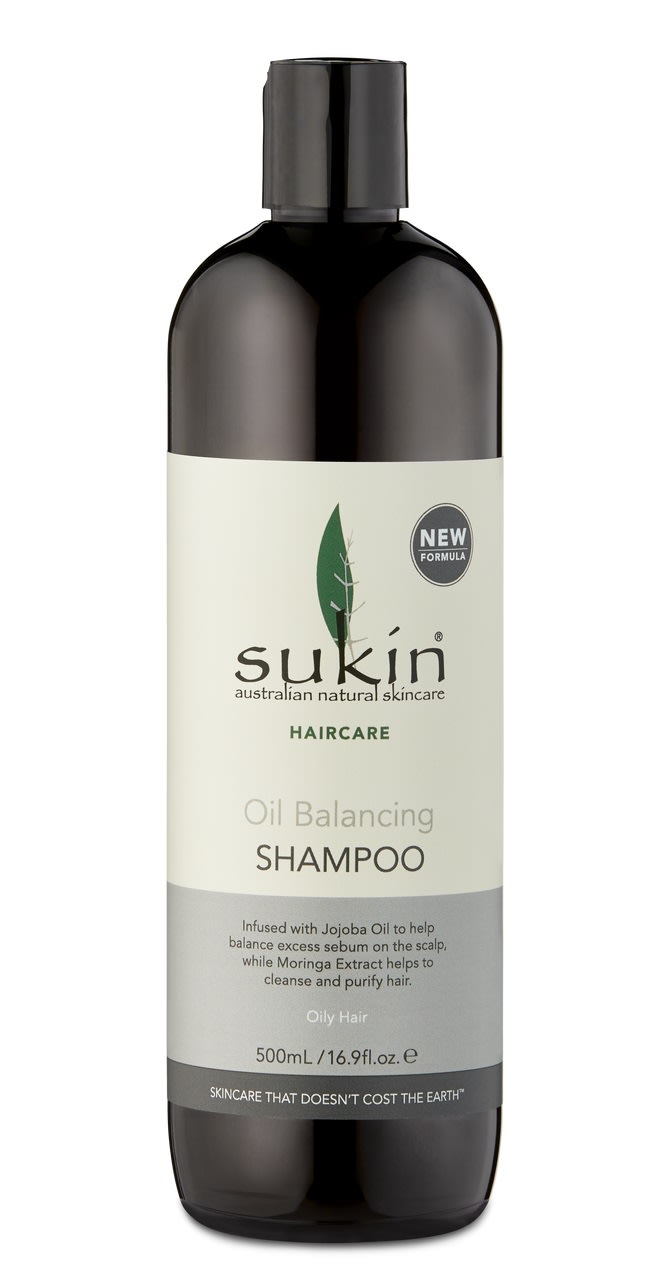 Packed full of natural ingredients, Sukin Oil Balancing Shampoo will gently cleanse your hair and leave it smelling fresh. This shampoo contains Jojoba Oil which helps to regulate oil production, as well as wheat protein and moringa extract to help cleanse and purify the scalp. The formula is also sulphate and silicon-free, making it a great choice for those with oily scalp, including those with damage split ends.
---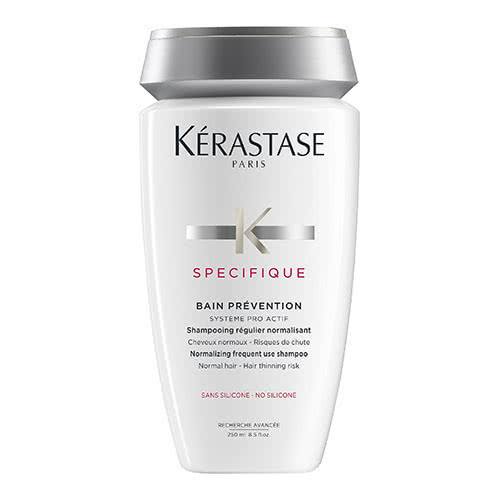 Kerastase Bain Prevention Shampoo
RM 98.5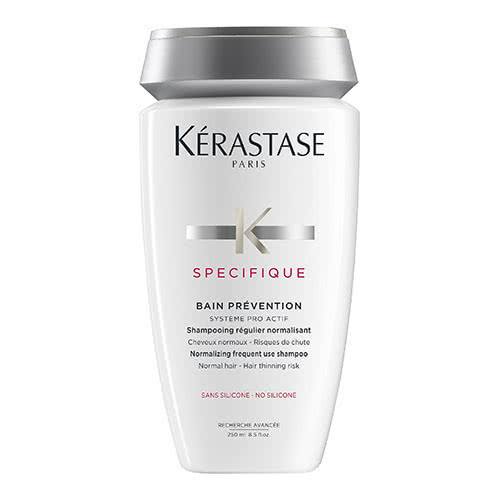 This hair loss prevention shampoo by Kerastase is formulated with stimulating properties to boost hair fibre production as well as we thicken the hair fibre to bring immediate volume. It is ideal for anyone with thin hair who wants to strengthen hair cuticles and nourish their mane at the same time. The results are reduction in hair loss and stronger, healthier scalp!
---
Disclaimer: The pricing shown is just a good indication of how much these products are worth. The prices could change based on the e-commerce promotions that are going on. If some of the products are not available, do email us at [email protected] Thank you!