With Murad recently launching their new Prebiotic Series, it was interesting to learn that trillions of bacteria and yeast can be found on the surface of our skin and that they even go to the extent of playing major roles in our skin's health too. Instead of destroying them with anti-bacterial products and harsh cleansers, it is important to nourish them with "food" instead - otherwise known as prebiotics.
Prebiotic skincare might not be anything new. However, they are definitely one of the most underrated varieties. Thus, I was extremely excited to try out Murad's Prebiotic Series to see if my skin would change with the addition of nutrients being delivered to it. Here's how it went!
Prebiotic 3-in-1 MultiMist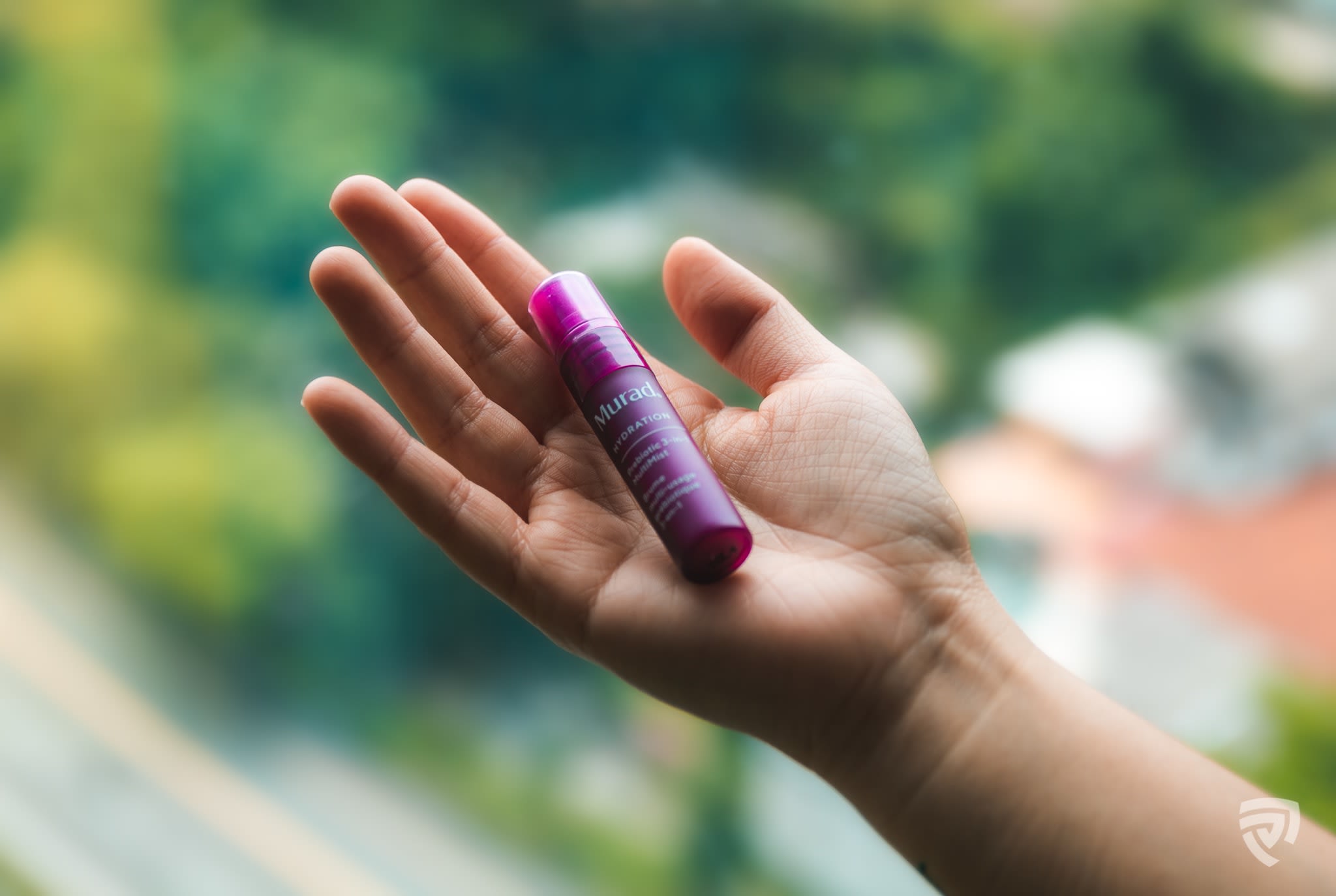 According to Murad, this hydrating mist is meant to replenish your skin with prebiotics as well as to act as a priming and setting agent for makeup. It contains 3 main ingredients: Prebiotic hydrating sugars, yeast peptide and biopolymer complex.
This might sound like just a bunch of good things. But this face mist really proves to do what it claims to do.
As someone who is overly attached to the Urban Decay All-Nighter - Long Lasting Makeup Setting Spray, I had my doubts that any other facial spray would be able to keep my makeup intact for as long as the cult-loved setting spray did. Yet, Murad's 3-in-1 MultiMist was able to hold my look for 14 hours despite being in the midst of Malaysia's humidity during lunch and dinner. To get the most out of it, it is especially helpful to spray on multiple layers (once to prime and another to set) to create a barrier to really lock-in your makeup.

Personally, I liked that the Multimist is alcohol-free, unlike usual setting sprays. The consistency from the mist that was released was also finer to that which I am used to from Urban Decay's All-Nighter Spray and Mario Badescu's Facial Spray. This resulted in a lighter feel and dried quicker. Yet the best thing about the mist was the unmistakable hydrated-feel that it delivered. Despite working in an air-conditioned environment, my skin felt plump and moisturised throughout the day!
Prebiotic 4-in-1 Multicleanser
Murad's 4-in-1 Multicleanser was perhaps the product that I was most interested to try out. A follower of the double cleansing method, knowing that there was a cleanser that could remove both my makeup and cleanse my face in just 1 step felt like a convenience that I definitely needed. This cleanser also works to deliver hydration and helps to improve uneven skin texture with regular use.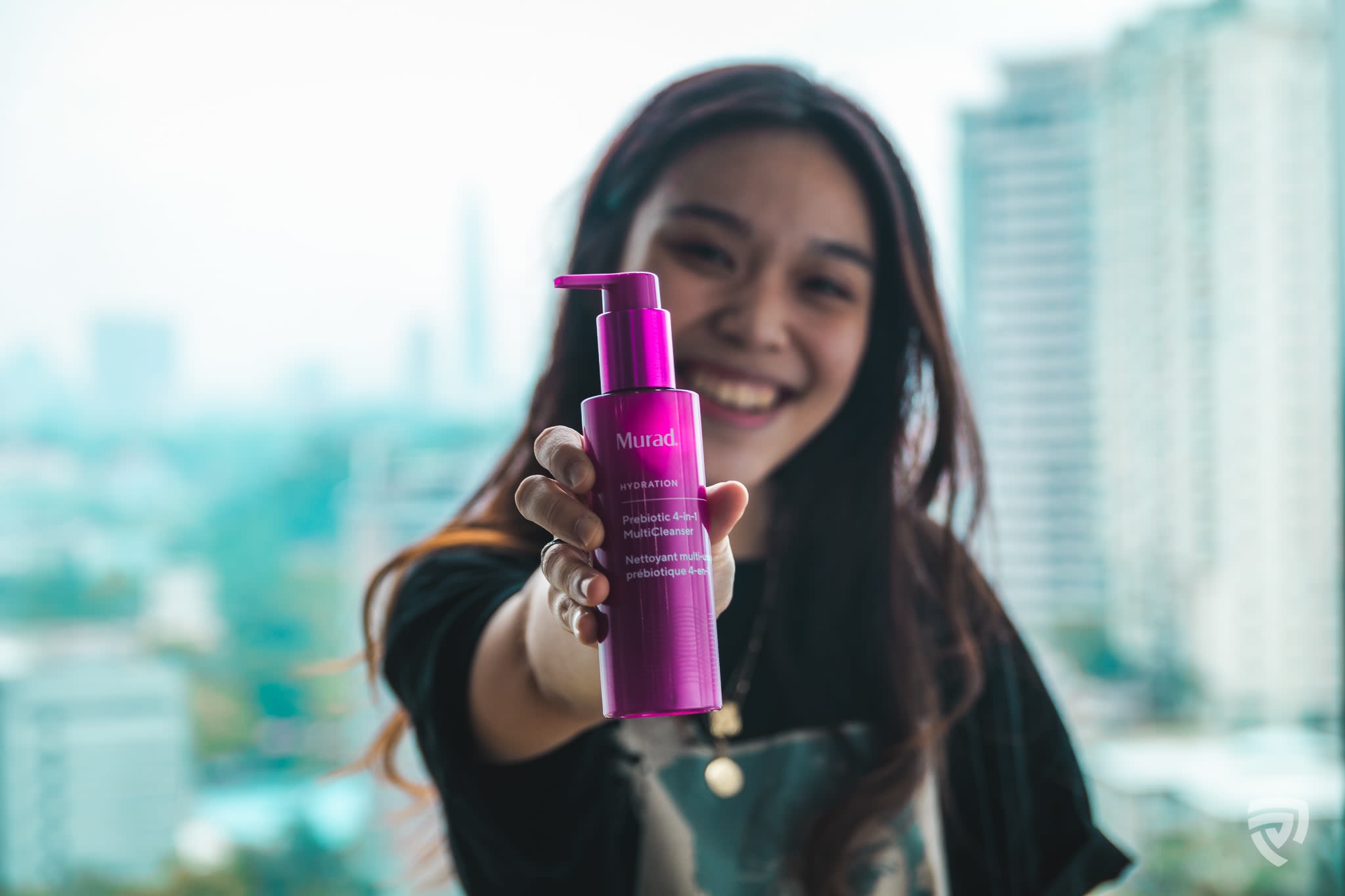 For something that is so gentle, I was pleasantly surprised to know that this cleanser is able to infuse moisture up to 15 layers into the skin's surface. When pumped out, it has a gel consistency that turns into oil to efficiently remove makeup, dirt and excess oils. Despite this, its oily consistency does not leave your face feeling greasy the same way a cleansing oil might. One round of rinsing is all that is needed to get all your makeup off and to have you feeling clean.
Murad's multicleanser also doesn't have any of the moisture-stripping effects that is common of harsh cleansers, and my skin definitely felt softer after a week of daily AM and PM use.
Night Fix Enzyme Treatment
It is scientifically proven that our bodies lose water 3x faster at night. The effects of this can be exacerbated when we do not have sufficient sleep as our cells are most prone to renew and repair between the hours of 11pm and midnight. Thus, understanding how important sleep is, Murad's Night Fix Enzyme Treatment is a product that encourages the skin to repair itself overnight, helping to keep your skin youthful.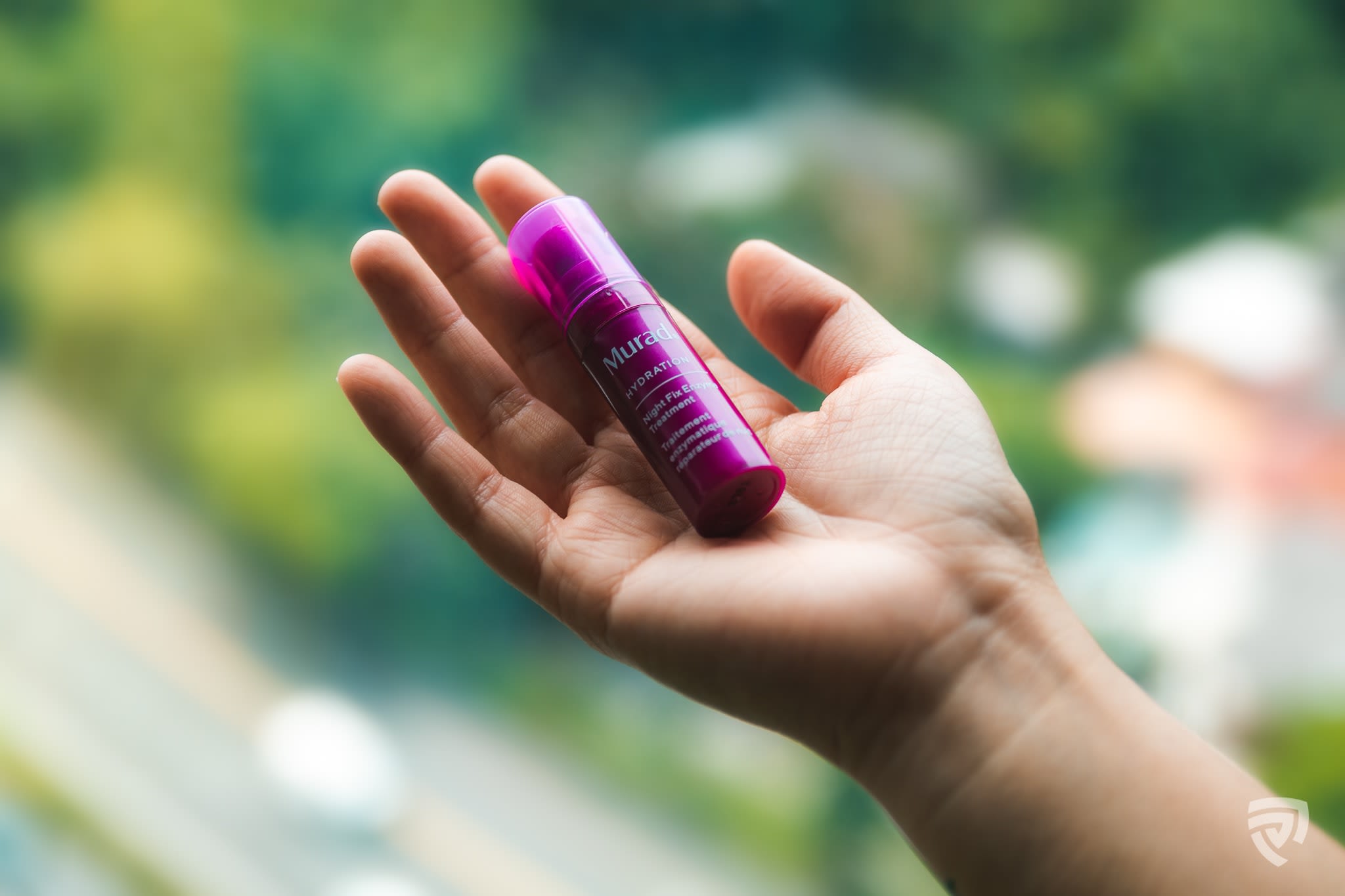 On my part, I liked that everything about this product is intended to enhance and maximise sleep. Using Murad's patent-pending aroma technology, this treatment has a mix of violet, cedarwood and lemon for a sleep-inducing scent. As recommended, I'd take three deep breaths of this product from whatever remnants are on my palms after application to calm my senses and prepare my mind for sleep. I also loved waking up to softer, more hydrated skin that seemed less dull and more ready for my AM skin and makeup routine.
So, am I beautiful yet?
As stated in the introduction, prebiotic skincare may just be one of the most underrated categories around. A large part of this might be caused by the high prices that these products usually carry, and the fact that there are cheaper alternatives that will be able to help you to achieve the same results.
Despite this, after trying Murad's Prebiotic Series, it has become easy to understand why these products have the price tags that they do. This range is one that is extremely mild and gentle, yet it works with undeniable efficacy. My skin was not aggravated in any way as they are all formulated without parabens, sulfates, phthalates and dyes, among other irritation-causing ingredients. This makes the entire line suitable for all skin types.
All in all, I would highly recommend Murad's Prebiotic Series to anyone who is willing to splurge on prebiotic skincare to see how your skin would respond to it. It just might be the boost in nourishment that your skin needs!
Disclaimer: The pricing shown is just a good indication of how much these products are worth. The prices could change based on the e-commerce promotions that are going on. If some of the products are not available, do email us at [email protected] Thank you!
Like writing about great products? We're hiring! Learn how you can write for us!
Murad's MultiMist has a fine consistency that feels light on the face and dries quickly. It keeps makeup in place for at least 10 hours, and has an alcohol-free formula that doesn't dry out the skin. Instead, skin stays hydrated and smooth throughout the day.
What's Good
Alcohol-free
Primes and sets makeup
Delivers hydration
Can be sprayed to refresh makeup throughout the day
What's Bad
May be more expensive than regular facial sprays
Although Murad's 4-in-1 Multicleanser has a steep price, it works just as it claims. It is extremely mild, yet thoroughly efficient when removing makeup and grime. Formulated with hyaluronic acid and prebiotic hydrating sugars, this cleanser leaves your skin hydrated, soft and smooth.
What's Good
Efficiently removes makeup, dirt and excess oils
Mild and gentle
Contains hydrating properties
Does not strip the skin of natural facial oils
The Night Fix Enzyme Treatment utilises science for a formula that encourages the skin to repair itself overnight. Everything about the product is meant to enhance sleep, and ensure that you wake up to healthier-looking skin.
What's Good
Features a sleep-enhancing formula
Leaves skin feeling smooth in the morning
Increases skin moisture levels