Just when you thought the K-fever is slowing down, no, it only gets BETTER. So good, that everyone wants to look the part like his or her Korean idols. Ever wonder how our Korean idols still look flawless on stage after all those sweaty dance moves? Well, kudos to Korean skincare products! We can now achieve an effortlessly glowing look with the help of these products. Here's a heads up on (a few of the many) Korean skin care products that cater to different purposes but all for one mission – healthy and beautiful skin.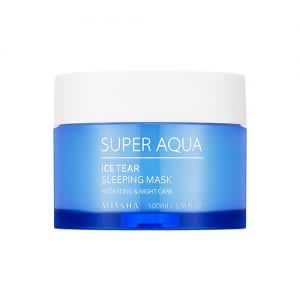 Missha Super Aqua Ice Tear Sleeping Mask
RM 78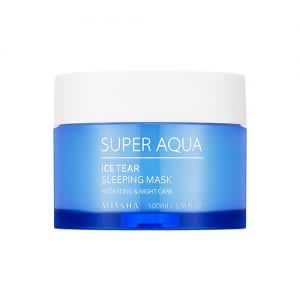 Everyone wants to wake up looking like they had a full night of sleep. With the plant-based ingredients like evening primrose and a herb complex (consisting of lavender, rosemary, sage, chamomile, peppermint), they help recharge your skin overnight. The light texture of this mask leaves the skin moisturized throughout the night and ultimately creates a better adherence for make up the next day.
---
More: 10 Best Korean Skincare Products for People with Oily Skin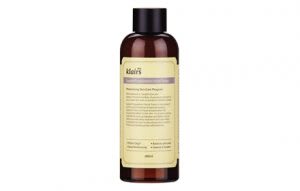 Klairs Supple Preparation Toner
RM 54.00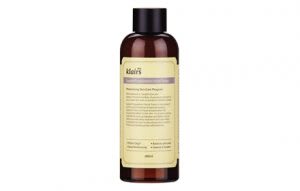 add_circle Absorbs well into the skin
add_circle Gentle formula
remove_circle Dry skin users may need to use more product for hydrating effect
Applying toner is necessary when it comes to combating acne, as this is one of the steps that Korean (women, especially) swear by. This facial toner helps to balance your skin's pH while hydrating and calming inflamed skin.
Its alcohol-free promise is an essential part of this product because alcohol can dry already-acne-prone-skin severely. With its calming formula, this non-irritating toner can also be used for those with sensitive skin.
---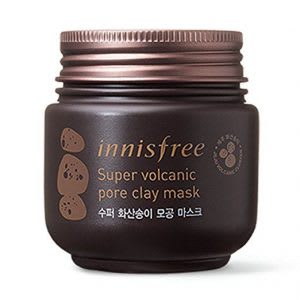 Innisfree Super Volcanic Pore Clay mask
RM 44.9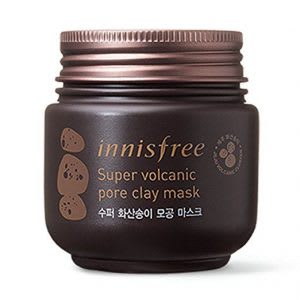 With ingredients like volcanic ash, kaolin, and bentonite clay, this volcanic clay wash-off mask removes excessive sebum and draws out blackheads. The Jeju volcanic clay works as a cooling element to the skin and contracts pores. On the other hand, the AHA ingredient smoothes skin without causing irritation.
---
More: 9 Perfect Face Moisturizer Picks For Your Combination Skin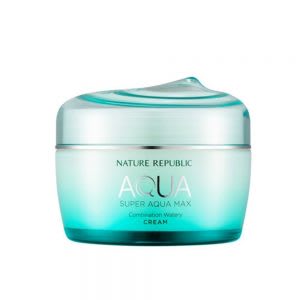 Nature Republic Super Aqua Max Combination Watery Cream
RM 43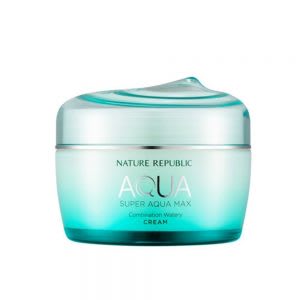 As part of the ever-popular Aqua Max Cream line, this gel-type cream hydrates and refreshes skin with a blend of Sapporo water and seaweed extract. Known as the best moisturizing cream for combination skin types by Nature Republic itself, there are 30 kinds of marine plant extracts that provide the continuous hydration to the skin.
---
More: Top 8 Korean Skincare Products to Make You The Fairest One Of All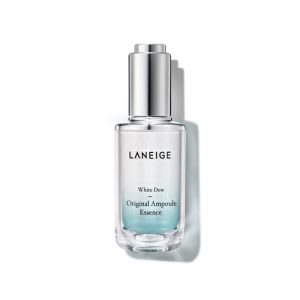 Laneige White Dew Original Ampoule Essence
RM 220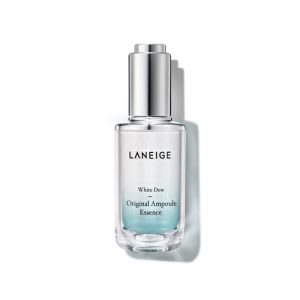 The highly concentrated ampoule essence brightens skin tone from within. An ingredient called the Phyto Sugar Water in this product helps replenishes moisture through a strong osmosis pressure that results in a more effective brightening effect. By filling melanocytes with moisture, it can help improve uneven skin tone and projects a glowing skin.
---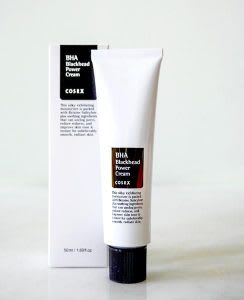 Cosrx BHA Blackhead Power Cream
RM 112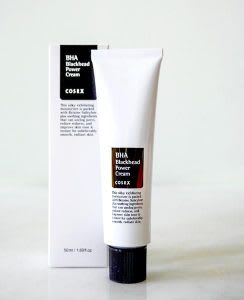 As stated on the front of the packaging itself, Betaine Salicylate is one of the ingredients that help unclog pores, reduce redness and improve skin tone. This product is preferably used at night as the last step of your nighttime routine and the magic of exfoliating and moisturizing will happen while you sleep. Results? Waking up the next day with silky soft, bright, and radiant skin.
---
More: 9 Korean Skin Care Products Essential for Everlasting Youthful Skin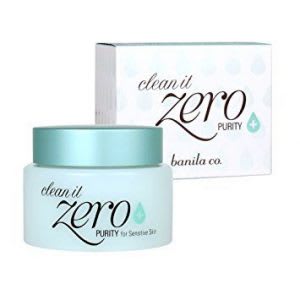 Banila Co Clean It Zero Purity
RM 68.5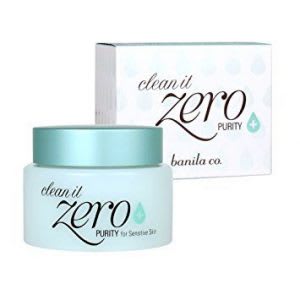 Heard of the Korean double-cleansing method? Yeap, this oil cleanser is the first step to your double-cleanse. With this cleanser's special hypoallergenic formulation, it is sure to melt away makeup and residue for those with dry sensitive skin. Not only is it free from artificial colouring and synthetic fragrance, it contains wonderful ingredients like hydrating aloe and argan oil.
---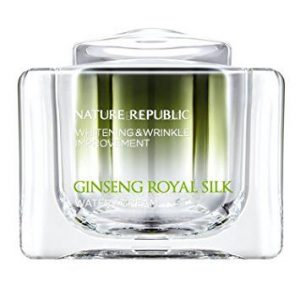 Nature Republic's Ginseng Royal Silk Watery Cream
RM 169.9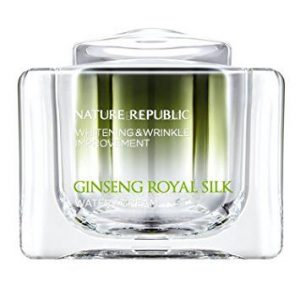 It's soft, silky and works on all skin types. What's better? Premium ingredients like pure gold, ginseng, royal jelly, and gold silkworm extract are included to give your skin the nourishment and firming effect it needs. Its gel-like texture makes it easier for your skin to absorb the cream, which helps to treat wrinkles on the skin.
---
More: 10 Korean Skincare Products to Hydrate Dry and Sensitive Skin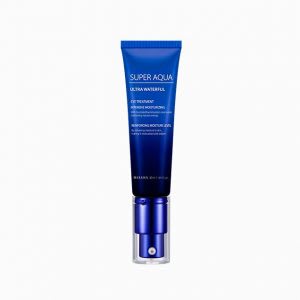 Missha Super Aqua Ultra Waterful Eye Treatment
RM 108.5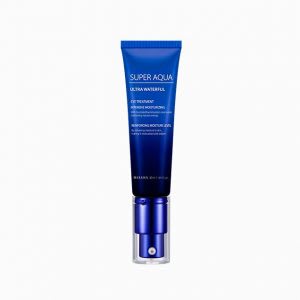 Not only will this gel-like cream treat the dull skin under the eyes, it helps the skin retain its moisture over a longer period of time. And this is due to the powerful Vitality Complex which is extracted from plants that can stand extreme climates. Made of natural bedrock water from the Blue Mountains of Australia, this cream energizes the skin and treats the wrinkles around the eyes.
---
More: Say Goodbye to Acne with these Top 10 Korean Skincare Brands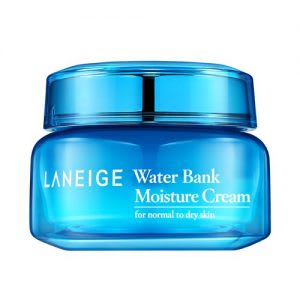 Laneige Waterbank Moisture Cream
RM 155
Disclaimer: The pricing shown is just a good indication of how much these products are worth. The prices could change based on the e-commerce promotions that are going on. If some of the products are not available, do email us at [email protected] Thanks!
Like writing about great products? We're hiring! Learn how you can write for us!