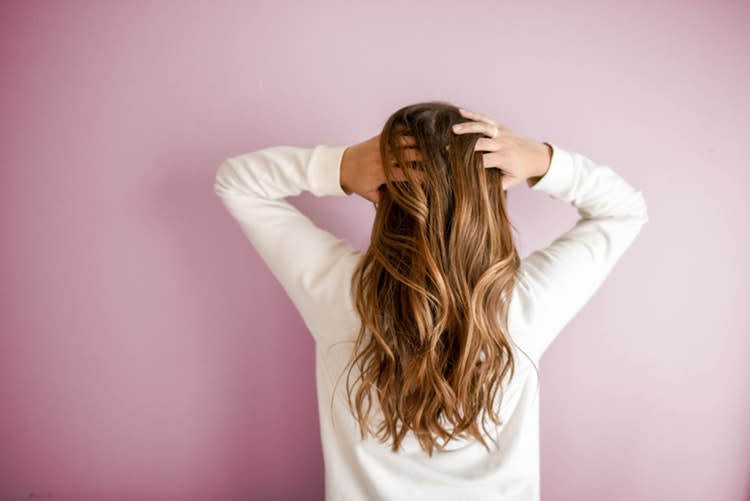 These days, shampoo is a dime a dozen on the market - be it drugstore or high-end. Thus, we've hunted down the best shampoos that not only suit every hair type, but also leave your hair shining and smelling amazing after every use!
15 Best Shampoos in Malaysia 2019
Palmer's Coconut Oil Formula With Vit E Shampoo
BATISTE Dry Shampoo Plus Heavenly Volume 200ml
Argan Oil Shampoo from Majestic Pure
Thick & Full Biotin & Collagen Shampoo
Avalon Organics Biotin B-Complex Thickening Shampoo
Ouai Repair Shampoo
Shea Moisture Coconut & Hibiscus Curl & Shine Shampoo
L'Oréal Professionnel Serie Expert Silver
Davines Love Smoothing Shampoo
IGK Bad & Bougie Amla Oil Deep Repair Shampoo
Redken Color Extend Magnetics Shampoo
Davines Naturaltech Energizing Shampoo
Nizoral A-D Anti Dandruff Shampoo
Himalaya Anti-Dandruff Shampoo – Soothing and Moisturizing
Palmer's Olive Oil Smoothing Shampoo
Best coconut shampoo for anti-dandruff, damaged hair, and hair loss
Price from RM26.32
If damaged hair and a dry scalp are your main hair concerns, coconut oil and vitamin E are among two of the best ingredients to treat them! The Palmer's Coconut Oil Formula Shampoo is deeply hydrating, and works even on limp hair without leaving it looking flat. Keratin found in the shampoo is also helpful to restore your hair's shine, and its detergent and sulfate-free formula makes it safe for people with eczema and psoriasis.
25 people added this to their wishlist
More: Say Goodbye to Dandruff with these 8 Anti-Dandruff Shampoos
Best hair growth shampoo for thinning hair
Price from RM65.00
Let's face it – a receding hairline isn't exactly something to be proud of. Fear not, though; this shampoo encourages hair growth, combats thinning hair and helps your hair to look thicker and fuller too! Apart from being sulfate-free, keratin and argan oil also help to strengthen cuticles for stronger, less-prone-to-breakage hair.
9 people added this to their wishlist
More: Top 6 Dry Shampoos to Give Your Hair a Quick Fix
Best sulfate-free argan oil shampoo with conditioner
Price from RM119.00
Containing argan oil – the holy grail in most beauty products today – this shampoo is the bees' knees! Gentle enough for daily use for all hair types, it's sulfate free and will leave you with a healthy scalp. Plus, its blend of 100% natural ingredients (argan oil, coconut oil, avocado oil and jojoba oil) will also provide damaged hair with restorative healing.
6 people added this to their wishlist
Best biotin shampoo
Price from RM52.00
If your hair is prone to breakage, strengthen it with a biotin-based shampoo to prevent any further damage. Consider using it daily to see almost instantaneous results, giving you hair that is strong and durable. Apart from biotin, this shampoo also contains saw palmetto, vitamin E and wheat protein to energise your scalp, efficiently cleanse it and control hair loss.
5 people added this to their wishlist
Best olive oil shampoo
Price from RM22.50
Popularly known for its ability to tame unruly hair, olive oil is effective to soften hair and moisturise it. Combine this with vitamin E as Palmer's Olive Oil Smoothing Shampoo does, and what you'd get is a blend that is helpful to also get rid of split ends and promote circulation on the scalp. Additionally, Jamaican Black Castor Oil relieves dry, itchy scalp - keeping dandruff at bay. All good things only, this shampoo is sulphate-, paraben-, phthalate-, mineral- and gluten-free!
5 people added this to their wishlist
Best aloe vera shampoo
Price from RM18.60
For years, the goodness of aloe vera have stood unrivalled and this, for good reasons. Intensely hydrating, Himalaya's Anti-Dandruff Shampoo combines the moisturising properties of aloe with tea tree oil for a blend that is able to hydrate hair strand-to-strand, and fight off Malassezia - the main dandruff-causing fungus. Hello healthy scalp!
3 people added this to their wishlist
Best chemical free shampoo without parabens
Price from RM88.00
If you're plagued by a sensitive scalp or thinning hair, a shampoo full of chemicals might not be the best product for you. Instead opt for a "cleaner" one such as this energizing shampoo that is powered by caffeine to stimulate cell growth and circulation in your scalp. Apart from rebalancing oil production on your scalp, it also leaves your locks deeply hydrated. A major plus point for those experiencing hair loss, this might also be the spark to get things going again for you.
Best natural shampoo
Price from RM89.00
Well known for being a sustainable, community-based brand, Shea Moisture's Curl and Shine shampoo is a blend of shea butter with hibiscus, coconut oil and aloe vera to deliver life and fulness to coarse and limp hair. Although marketed towards curly hair types, this clarifying shampoo has such a great list of ingredients that even thinner, straight hair types would love the nourishment it provides.
Best shampoo for oily hair
Price from RM120.00
Oil, build-ups, and residue all weigh your hair down, contribute to unhealthy hair, and… let's face it, can be pretty gross. If you've got oily hair, this is the answer to your woes. Not only does it leave your scalp feeling squeaky clean and detoxed, IGK's Bad and Bougee shampoo contains amla oil and coconut oil to hydrate and condition every hair strand down to its roots. It isn't called a "deep repair shampoo" for no reason!
Best for coloured hair
Price from RM66.99
Coloured hair has never looked so good! With a non-stripping formula, the Redken Color Extend Magnetics Shampoo ensures hair colour is secured, preserved and locked in to keep your hair looking just as good even weeks after you've stepped out of the saloon. This is achieved through amino ions found in the shampoo that cling to hair strands like magnets, helpful to keep hair strong as well. Now, who said that all colour-treated hair ends up as damaged hair?
Best keratin shampoo
Price from RM116.00
Keratin is a popular go-to ingredient when it comes to strengthening hair. Effective to keep breakage away, Ouai's keratin-rich complex repairs damaged hair and leaves it stronger and shinier with the brand's unique Smart Technology Complex™.
Best dry shampoo
Price from RM29.90
Let's be real – some days, we're just too lazy to wash our hair. This dry shampoo is your solution; all you have to do is to apply it to your hair without rinsing.
You'll get fresh hair pronto and added volume that'll make everyone think you've just left the salon.
Best for curly hair
Price from RM97.90
Be gone, frizz! For those with curly hair, this shampoo is your answer to enhance and tame textured hair to leave you with beautifully defined curls. Olive extracts found in the shampoo are packed full with fatty acids and vitamin E to cleanse and moisturise hair, leaving it feeling nourished, hydrated and softened without any of that heavy feel. So good, even Scotty Cunha (Kim K's hairstylist) swears by this shampoo for curls!
3 people added this to their wishlist
Best shampoo for men with ketoconazole
Price from RM165.00
As men are prone to hair problems such as dandruff and itchy scalps, they'll sometimes need a shampoo with a stronger formula. Ketoconazole, with Nizoral as an active ingredient, fights off pesky and unsanitary dandruff flakes on men. With anti-fungal properties, it also actively fights off fungus growth and blocks off androgen receptors. Use regularly to keep hair clean, refreshed and energized.
Best silver shampoo
Price from RM128.50
Embrace the look, you silver fox! You probably already saw this coming - the L'Oréal Professionnel Serie Expert Silver has truly earned its place as the best silver shampoo around. Packed with amino acids, it helps to preserve the clarity and shine of white, grey and silver hair. Additionally, dark purple pigmentation found in the shampoo ensures that the formula works instantly to leave your hair with the desired effect, and to offer anti-yellow action to keep unwanted yellow tones away.
Disclaimer: The pricing shown is just a good indication of how much these products are worth. The prices could change based on the e-commerce promotions that are going on. If some of the products are not available, do email us at [email protected] Thanks!