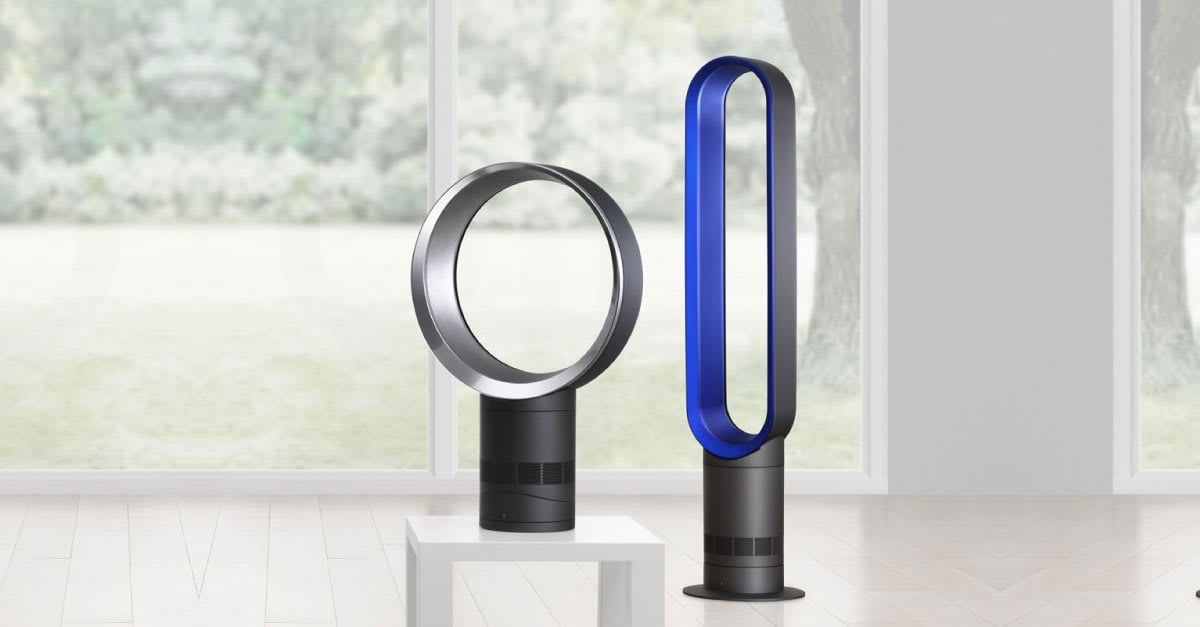 Move over conventional fans, bladeless fans are here! Sleek and contemporary, bladeless fans are a perfect fit for your modern home. Enjoy cool streams of air with these top bladeless fans that will meet your budget and needs.
1. Bladeless Cooling Fan
Best bladeless cooling fan
Price from RM114.90
This energy-efficient fan utilizes a brushless motor to use less energy. The best-kept secret to the powerful airflow is now revealed – the mixed flow impeller used in turbochargers and jet engines will cool even the warmest area in your home. Being bladeless, it's safer to use around kids, plus it's also easy to clean – what more can you ask for?
8 people added this to their wishlist
2. Mini Bladeless Fan Air Conditioner - USB/Battery
Best small portable bladeless fan and air conditioner
Price from RM23.00
This mini bladeless air condition is your perfect companion on hot days! Enjoy cool, uninterrupted airflow without the buffeting from conventional spinning blades. Choose to power it with 4 x AAA batteries or connect via a USB cable. It also has a nifty refrigeration function – remove the sponge from the fan, soak it in water, and refrigerate the sponge. Then, put the cold sponge into the fan and you'll have cool air!
3. Portable USB Mini Bladeless Desk Fan
Best small bladeless desk fan
Price from RM27.80
If you are looking for a fan for your work desk, go for this simple yet stylish bladeless desk fan. The powerful motor in this fan will help you to beat the heat, simply connect it to the USB port and it's ready to use. You can also adjust the fan speed to either high or low mode. With a reasonable price, work or study comfortably with this fan.
4. OHSEM Smart Bladeless Tower Fan
Best standing bladeless tower fan
Price from RM449.00
Sometimes, just having a ceiling fan alone is just not enough, especially on extra hot days. Bring some extra wind in your home with this bladeless tower fan! With both vertical and horizontal rotation, the air circulation in your living space is improved with this fan. The best part? This bladeless fan is powerful, yet quiet! Just sit back, relax and enjoy the cool airflow!
6 people added this to their wishlist
5. Sk Bladeless Wall Fan
Best quiet bladeless wall fan
Price from RM319.90
The issue with most bladeless fans is the air strength and noise. But, hey, bingo! We have found you a product that solves both issues. With air multiplier technology, the surrounding air is drawn in to project high-velocity cooling airflow. Moreover, the air channels are streamlined to reduce airflow turbulence, thus making it quieter.
4 people added this to their wishlist
6. Dyson DP01 Air Purifier Fan
Best air purifier and bladeless fan
Price from RM1,549.00
Dyson is one of the pioneering brands for bladeless fans and delivers cutting-edge bladeless fans in a class of its own. With their intelligent purification technology, the bladeless fans automatically monitor, react and purify your home. You can monitor all this through the Dyson Link app and remotely control your environment from there.
This fan is also an air purifier, and it can remove 99.95% of 0.1 microns. Thanks to the vacuum sealed Glass HEPA filter, allergens including pollen, bacteria, and viruses are removed from your household. Breathe cool and fresh air with the Dyson DP01.
7. Dyson AM08 16'' Pedestal Fan
Best bladeless pedestal fan
Price from RM4,408.00
Another Dyson product on this list, this bladeless pedestal fan delivers high-velocity airflow through its Air Multiplier™ technology. Don't worry about your electricity consumption because this fan has been engineered to use less energy. Plus, it's 35% quieter than its predecessor!
With height adjustment, oscillation control and easy tilt, effortlessly direct airflow anywhere. Besides that, it comes with 10-speed settings, so you can enjoy a strong blast on a hot day or just a mild stream of airflow to help circulate the air at night.
8. Exhale Bladeless Ceiling Fan
Best bladeless ceiling fan
Price from RM2,499.00
Let's welcome the world's first and only bladeless ceiling fan by Exhale. This bladeless ceiling fan is inspired by Tesla's very own bladeless turbine to produce uninterrupted horizontal airflow. That said, Exhale fans are not designed to create powerful wind to keep you cool. Instead, they induce an almost natural airflow.
The natural airflow stabilizes the temperature to reduce the strain on your cooling or heating system. However, this also means that this bladeless ceiling fan might not be the best companion during hotter days. Thus, this fan might be more suited for temperate or cooler climates.
2 people added this to their wishlist
Disclaimer: The pricing shown is just a good indication of how much these products are worth. The prices could change based on the e-commerce promotions that are going on. If some of the products are not available, do email us at [email protected] Thank you!