You may overlook it, but a washing machine is one of those appliances that you should really consider in terms of quality and durable. Beyond providing us with clean clothes, a good washing machine cleans without breaking down too often or messing up and destroying our laundry.
What are the best washing machines?
That depends on the space you have at home and the amount of clothes you usually have during laundry days. A front load washing machine is compact, making it ideal for tiny apartments. It's energy and water efficient, plus it costs cheaper in the long run.
A top load washer is usually bulkier, as it's made to handle a huge load of laundry. This machine uses a large amount of water, so it's also useful if you are one who needs to soak your dirty laundry overnight.
Investing in a smart and eco-friendly washing machine is a great investment for your home. Imagine freshly laundered sheets to sleep on, fluffy towels wiping your skin and wearing fresh and clean clothes daily. You will certainly feel more rejuvenated and confident to carry out your daily tasks. So, what is the most reliable brand of a washing machine? We have a list for you to choose from.
8 Best Washing Machines in Malaysia 2019
Samsung WA-70H4000SG 7KG Washing Machine
Panasonic Top Load Washing Machine 10KG (NA-F100A1)
Samsung 7kg Front Load Washer with Digital Inverter
LG 7KG Front-Load Washer Machine
Electrolux EWF-12844 8KG Front Load Washer
Haier 7KG Washing Machine Semi-Automatic HWM70SX1
LG T2313SSAV Top Loader Washer 13KG
Multifunction Portable Mini Washing Machine 4KG XPB18-45-C
Samsung 7kg Front Load Washer with Digital Inverter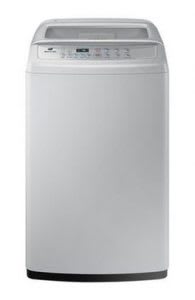 A suitable choice for those with a single lifestyle or a small family. The Samsung 7KG Washing Machine has a superior care-and-cleaning service for your fabrics.
With the latest Wobble technology, the machine promises great performance and extra care for your delicate clothing. Experience easier drying with the Air Turbo Drying system, and your clothes will be ready to be worn at the end of the cycle.
---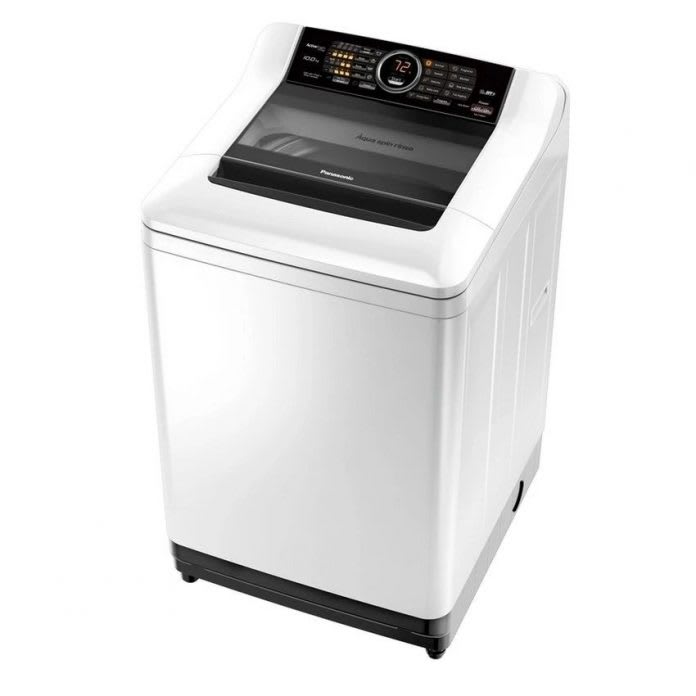 If you are opting for a washing machine larger in size, the Panasonic Top Load Washing Machine 10KG is certainly a convenient choice for your home use.
The washer has an easy and wide opening. It is set on a shallow yet wide platform, allowing you easy access to your washing. Its Active-Foam system creates a high-density foam which penetrates the dirt and removes it, keeping your clothes absolutely spotless.
---
More: Keep Your Clothes Stainless with These 8 Best Top Load Washing Machines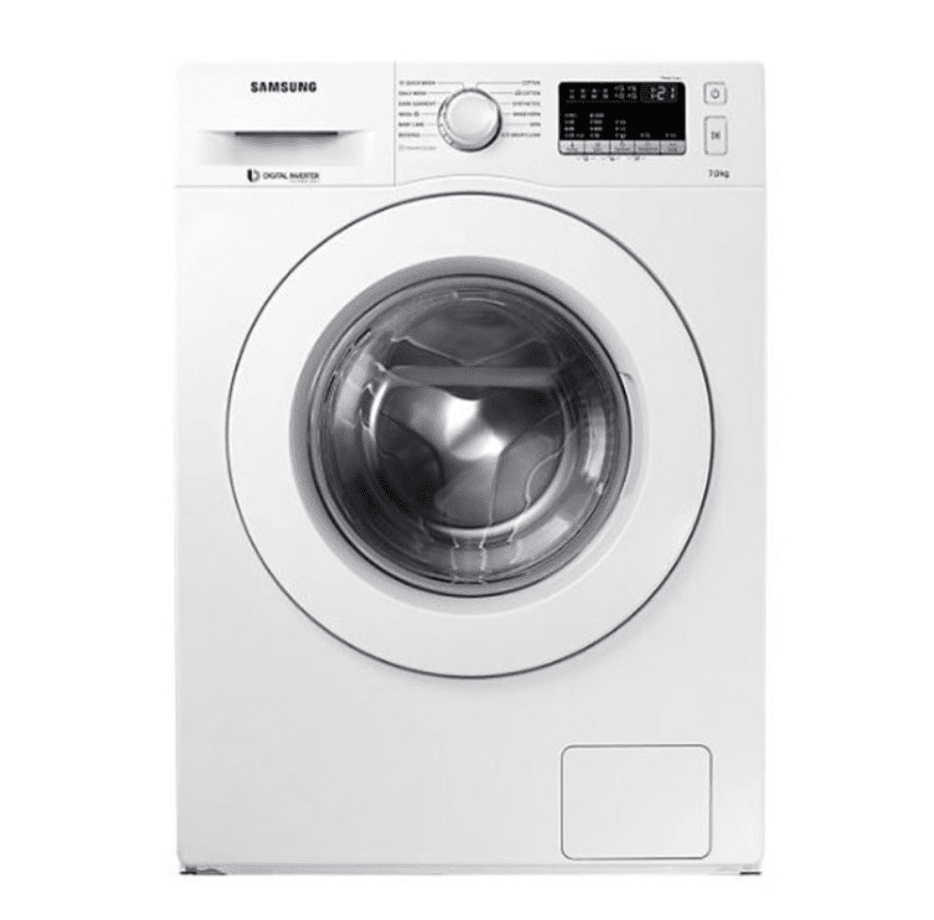 A trusted buddy for your cleaning purposes, the Samsung 7KG Front Load Washer comes with the latest technology of intensive stain removal and drum clean function.
No need to pre-soak or scrub the crevices of your clothes, the Bubble Soak tech will assist you to loosen and remove any stubborn stains. You can also keep your washing machine clean with the Drum Care function which washes away the dirt and detergent residue from the washer.
---
More: 7 Best Front Load Washing Machines That Will Make Your Life Easier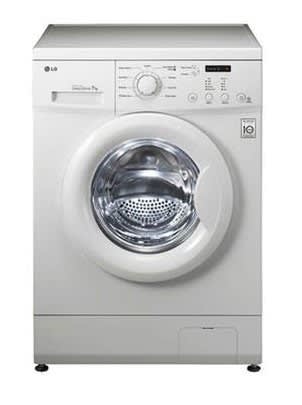 Complete your washing cycle with the superior washing and drying technology offered by the LG 7KG Front Load Washer Machine. The 6 Motion washing function delivers your clothes with minimum wrinkles. Noise-free and ergonomic in design, it is both energy efficient and an eco-friendly choice. With a reliable and safe Baby Care feature, the washing machine washes and dries your children's clothing and is free of bacteria and detergent residue.
---
More: Save Space and Time with These 7 Best Washer-Dryer Combos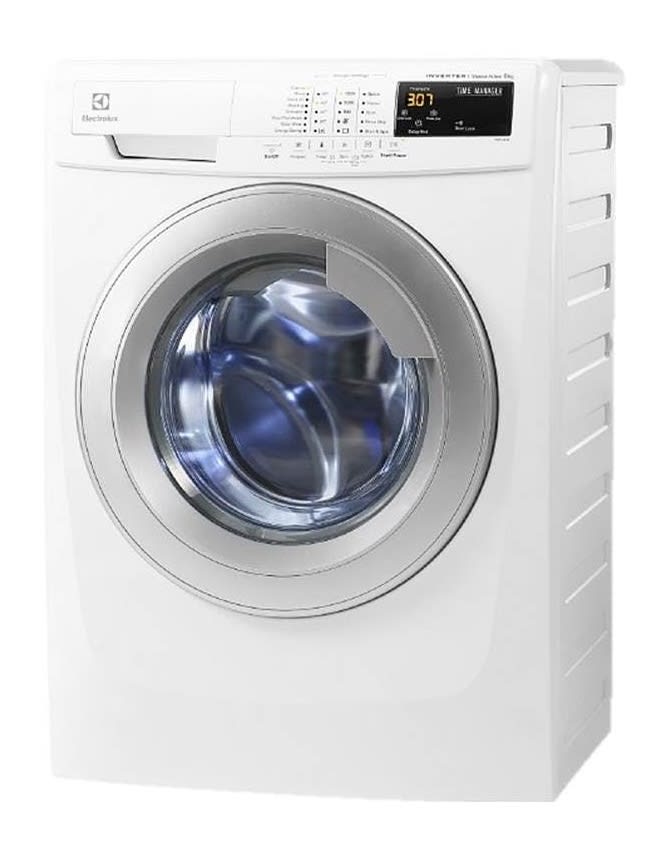 With a selection of reliable functions for a fully automated cleaning, the Electrolux 8KG Front Load Washer is a handy and trustworthy washing machine.
Its Inverter technology keeps the internal motor healthy and smooth running. With Vapour Action and Shower Spray function, your clothes will be hypoallergenic-clean and cheerfully bright. The drum's hive-design ensures fabrics are protected during high-performance cleaning
---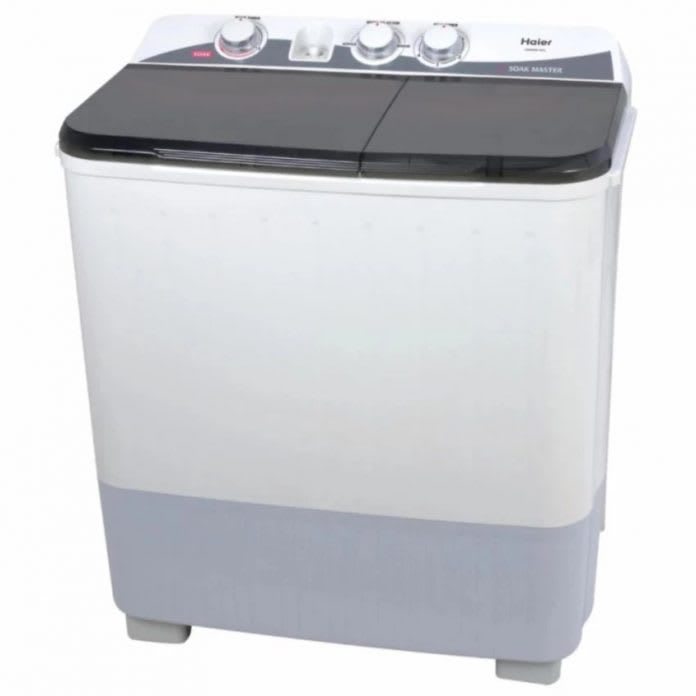 For those on a budget but on the lookout for a competent washing machine, the Haier 7KG Semi-Automatic Washing Machine will be a preferable option.
Its Twin Tub Soak Master is a function which allows the clothes to be pre-soaked in the machine before the washing cycle begins. You can set the timer and move on to your other chores until the cleaning process is complete. An attached spinning compartment will help you partially dry-off your clothing.
---
More: 8 Dryers To Help You Do Laundry Even Through Rainy Season
If you often handle extra-soiled clothing or need to clean heavy and thick fabrics, the LG 13KG Top Loader Washer will definitely be a helpful companion for you.
Its Spa Steam technology provides a heater function which allows you to steam-wash dirty and deeply-stained items. The 6 Motion Inverter Direct Drive feature allows your cleaning to be done thoroughly and it keeps the material safe from any wear and tear. You can choose between the "soft and delicate" or "powerful" washing function depending on your cleaning needs.
---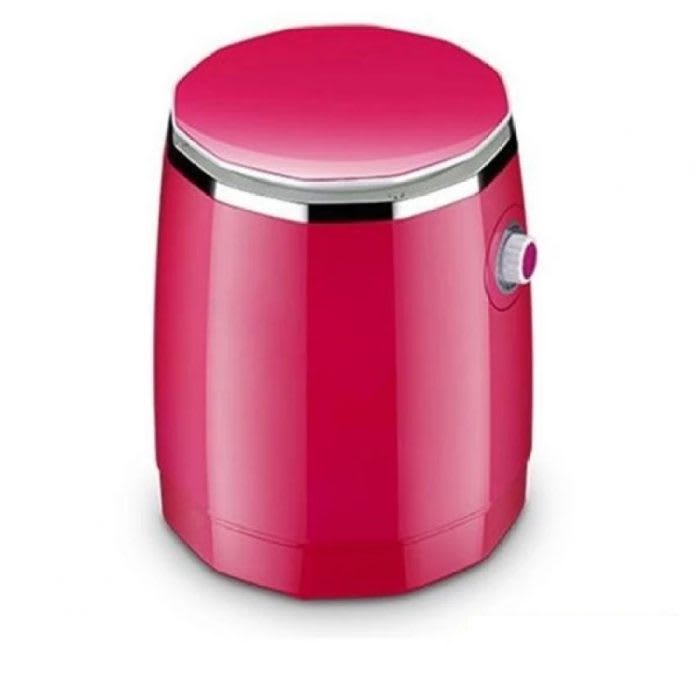 This is certainly a cute and reliable option for every student out there! The Multifunction Portable Washing Machine is a competent option for your home or even hostel use.
Its compact design has a load capacity up to 4kg. Easy to be used and space conscious, you can bring it with you wherever you go. An eco-friendly washing machine, it saves water and energy usage. Wash and dry your clothing with less effort!
---
More: Clean Your Clothes Effectively With These 10 Laundry Detergents
Disclaimer: The pricing shown is just a good indication of how much these products are worth. The prices could change based on the e-commerce promotions that are going on. If some of the products are not available, do email us at [email protected] Thank you!