How often have you tried to bake the perfect cake by carefully copying recipes from Youtube, only to discover that the cake didn't turn out right? Or how often have you made a complete mess in the kitchen when mixing your batter by hand? Perhaps it's time to consider investing in a good stand mixer.
A stand mixer will help you mix your batter evenly and save you a lot of time. If you're confused by all the product reviews, fret not; here are some value-for-money recommendations.
Related: Best Cheap Mixers in Malaysia
---
Table of Contents
---
How to choose a stand mixer?
Not all stand mixers are made equal. Before purchasing one, you should know what your preferences are. Here's what you should consider:
Size
If you're concerned that the stand mixer may take up too much space in your kitchen, you may opt for a mini stand mixer. There is a correlation between the size of the mixer and the capacity of the mixer, but if you're willing to sacrifice capacity and speed, then a compact-sized stand mixer may just be right for you.
Power
The power of stand mixers ranges from as low as 250W to as high as 1600W. If you're looking for commercial equipment to process heavy loads at high-performing speeds, a stand mixer on the higher end of the power range would be best. Otherwise, a 250W stand mixer works just fine.
Features
Most stand mixers come with the usual features, such as speed dials, complementary accessories like whisks and hooks, and a mixing bowl. Depending on your needs, you may want a stand mixer with uncommon features like special beaters, in-bowl illumination, height adjustment features, and a beater ejection button, to name a few.
Bear these characteristics in mind as you read on to help you determine which is the right one.
---
Top 8 Stand Mixers In Malaysia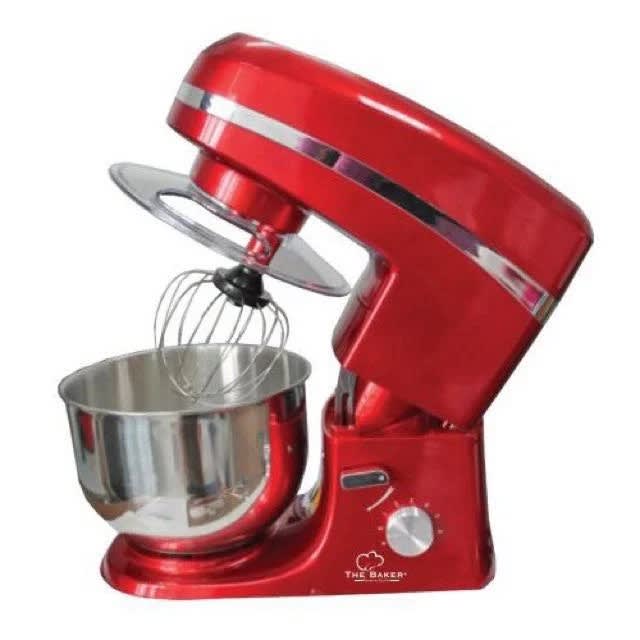 add_circle
Steady built - decent when mixing bread dough
add_circle
Good capacity - can hold up to 2kg of flour
remove_circle
Kind of noisy from speed 4 onwards
remove_circle
Can be shaky
Why It's Our Top Pick:
"The Baker 6.5L Stand Mixer ESM989 is a reliable mixer for all your baking needs, featuring a 6.5-litre stainless steel mixing bowl that allows up to 2kg of mixture preparation. This mixer is particularly easy to clean and operate. We think that it's a fuss-free appliance that gets the job done at a reasonable price tag, making it great for beginner and veteran bakers alike."
Features:
This mixer has up to 6 power levels and a pulse level. To note, using the pulse button will enable the mixer to operate at its fastest speed but will stop whenever you release the button.
In the set, the mixer comes with a detachable transparent bowl cover and standard removable accessories such as a kneading hook for mixing bread dough, a metal stirring hook and a metal whisk for beating eggs.
Performance:
We like The Baker ESM989 for its good stability and size. According to reviewers, the stand mixer isn't very loud, as long as the power is below the speed of 4. One thing to note is that the stand mixer is not meant to be heavy-duty although it does support up to 2kg. Reviewers have also shared that the mixer is rather shaky when used with only 0.5kg of flour.
---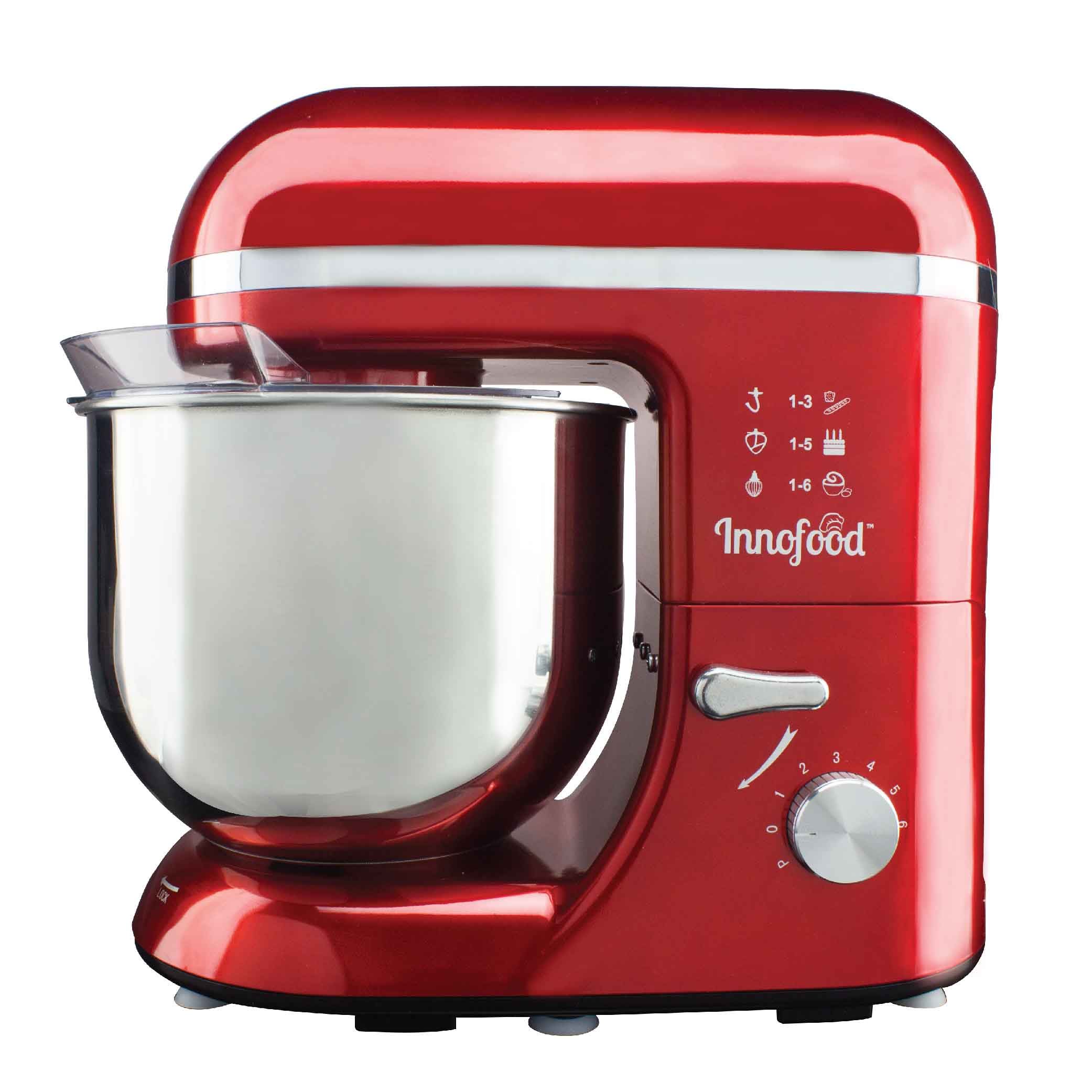 add_circle
Has safety sensors to automatically stop when the head is lifted
add_circle
Can handle a heavy-load steadily
add_circle
Maximises airflow into the dough
remove_circle
Slightly noisy
If you work with a lot of yeast dough, the INNOFOOD KT609 Bakery Stand Mixer is your new best friend. It is especially suitable for mixing and kneading dough into buns, noodles, and roti canai. What makes it so suitable for mixing bread dough is its ventilation cooling system, designed to maximize airflow into the dough during the mixing process. This is extremely beneficial when mixing eggs and egg whites.
Features:
An interesting feature of the Innofood KT609 is its safety sensor that automatically stops the unit once the head is lifted, in case you lift the mixer up without stopping it. Therefore, it's also a suitable mixer for junior bakers to operate.
This stand mixer, designed with a full-copper wire motor is powerful enough to handle the heaviest of mixtures. Plus, it's fairly easy to switch attachments and gears due to its tilting head. Moreover, the mixer also comes with the necessary accessories: a dough blade, flat beater and egg whisk.
Performance:
The Innofood KT609 is similar to The Baker's ESM989, but with a higher power rating due to its stronger motor. In terms of built quality, it is somewhat similar or just subpar with The Baker. We do think that the Innofood would be more ideal for normal to heavy mixtures.
---

add_circle
Multi-function
add_circle
Add-ons are affordable
remove_circle
Blender and pasta maker sold separately
Getting one device that has multiple functions will save you not just money but valuable storage space. This stand mixer can also be used to grind meat, blend(add on), and make pasta(add on).
Features:
This mixer is equipped with three different beaters; the dough hook, wire whisk, and flat beater and a stainless steel bowl with a transparent pouring shield that allows you to view the contents of the bowl as you add ingredients to it.
The risk of accidents is reduced thanks to the safety sensor that stops the unit once you lift the head. Not to mention, the 1000W motor comes with a 1-year warranty.
Performance:
It has received pretty positive reviews though some say that it is a little loud. Users report that meat is minced smoothly and doesn't get stuck in the grinder.
---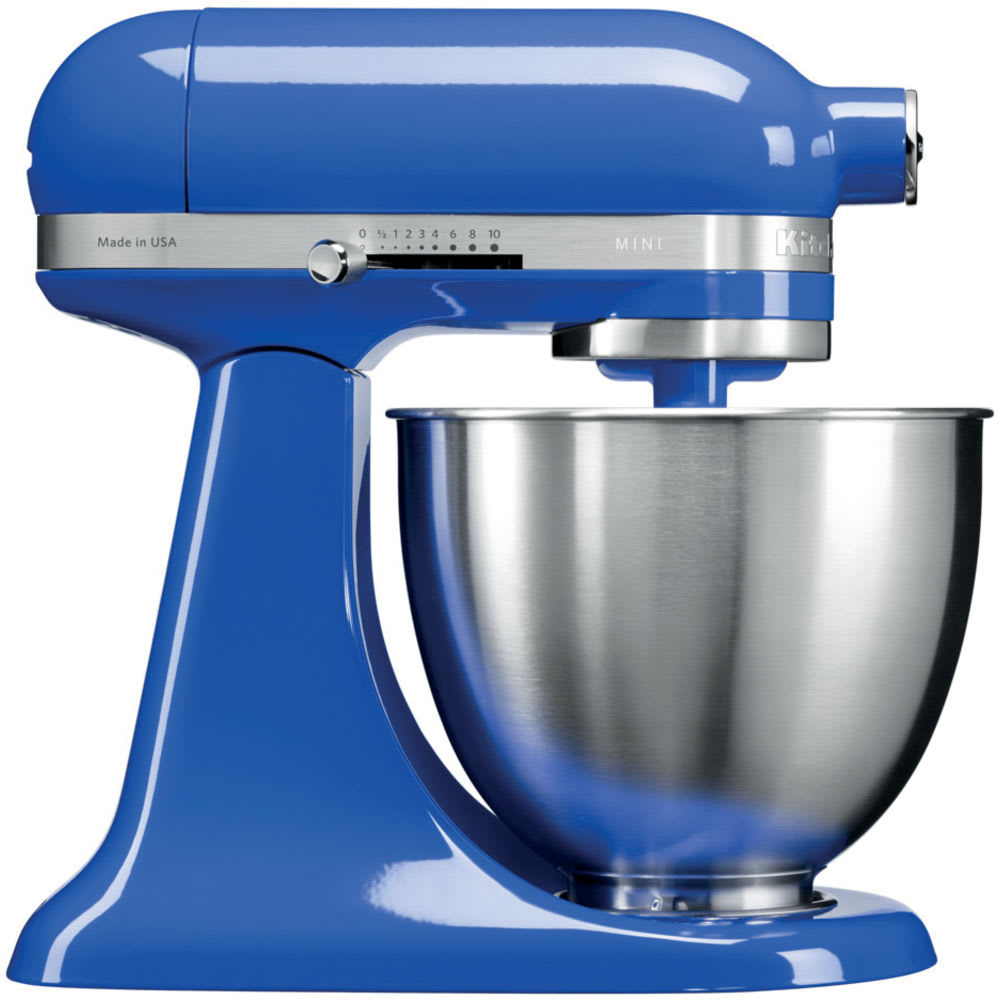 add_circle
Small and lightweight
add_circle
Power is comparable to full size stand mixers
add_circle
Brand reliability
remove_circle
Capacity is not the biggest
remove_circle
Quite expensive
KitchenAid is a reputable brand, famed for its reliable mixers that can even last decades. So if you're looking to own one of its sturdy mixers, we recommend the KitchenAid Artisan Mini 3.3L variant.
Don't underestimate its compact size and lightweight design though. Despite being 20% smaller and 25% lighter than the classic KitchenAid tilt-head Stand Mixer, it is as powerful as its full-size peer. In fact, it has the capacity to bake up to 5 dozen of cookies in one batch. With its elegant tilt-head design, this is a new generation of small but powerful stand mixers.
Firstly, it has a single multipurpose attachment hub to easily facilitate the switch between accessories such as the dough hook, flat beater, and wire whisk. There's also a 3.3L stainless steel mixing bowl with the capacity to process up to 680g of flour and 8 medium egg whites. Not very impressive, but understandable considering its size.
The KitchenAid stand mixer has always been popular amongst users. To note, there are numerous videos on YouTube boasting about its steady performance. On the flip side, despite its smallness in size, this stand mixer's price is definitely not 'small'.
---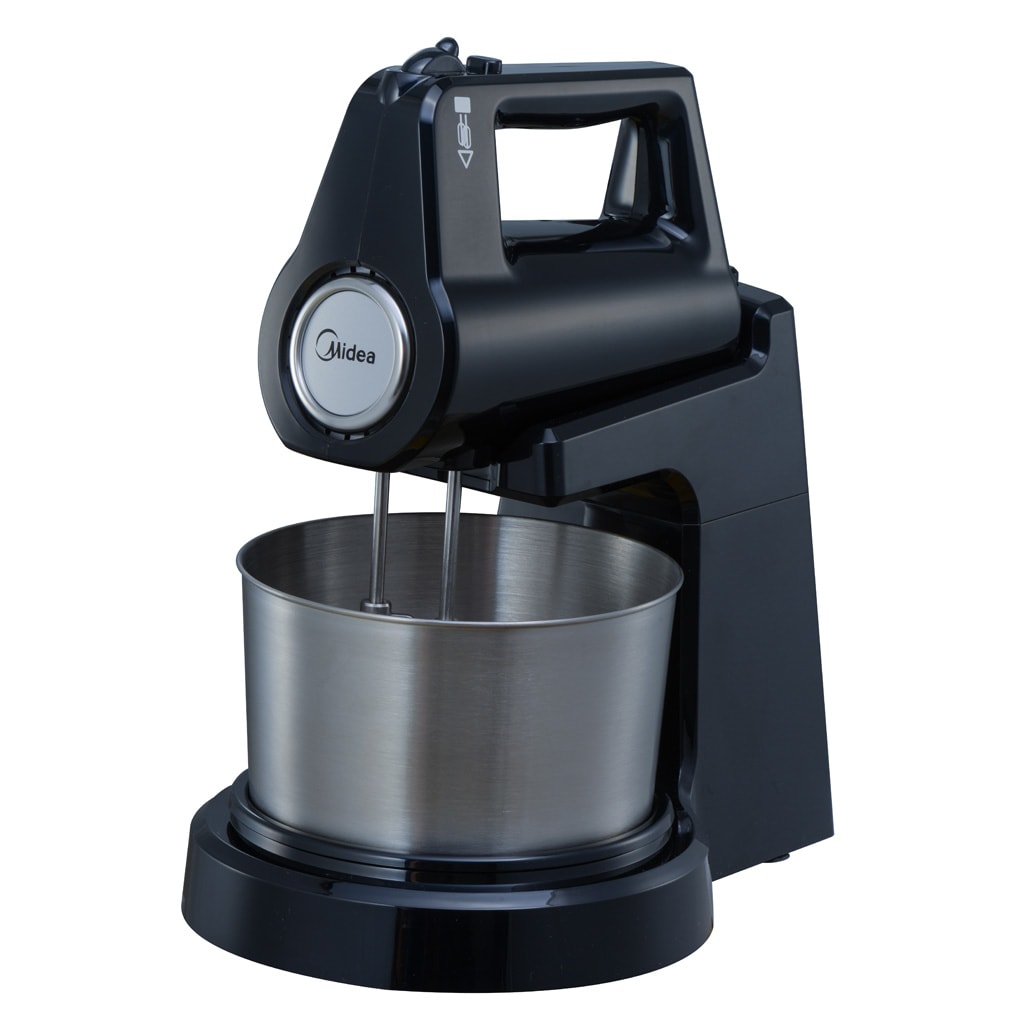 add_circle
Very affordable
add_circle
Has a one touch beater ejector
add_circle
Contain features rivalling pricier mixers
remove_circle
Best for light-usage only
If you're reluctant to invest a large sum of money in a stand mixer, you can consider the Midea SM0293-BK Stand Mixer. It is one of the most affordable mixers in the market, even for students.
Features:
Despite its low price, it has the same features and offers the same benefits as the average stand mixer. Unlike many budget models, the Midea SM0293-BK has a stainless steel mixing bowl to ensure there is no oil residue after each wash as oils can affect (and mess up) certain mixtures.
You won't be missing out on the accessories either, as the package includes a turbo beater, a dough hook, and a whisk. On top of that, it has up to 5-speed controls and a turbo function that ensures mixing versatility.
And if you're concerned about the difficulty in switching accessories, the stand mixer has a one-touch beater ejector. With just a push of the button, the beater should come out easily.
Performance:
Based on the reviews, the performance of this stand mixer is generally favourable. One user commented that the detachable holder is lighter than expected, making it easy to operate.
---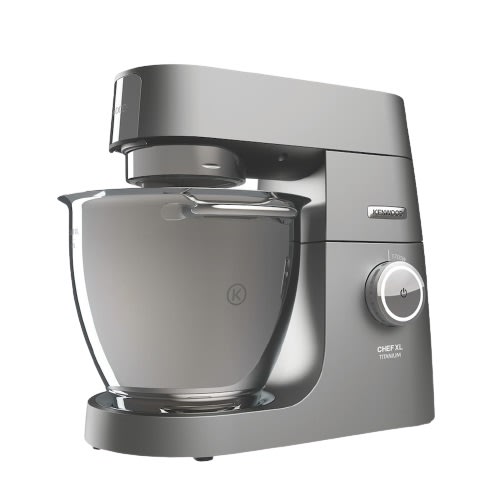 add_circle
Height-adjustable
add_circle
Has in-bowl illumination to help see the mixture clearly
add_circle
Dishwater-safe
add_circle
Can handle extremely heavy load
add_circle
Mixing bowl has scale marks for better precision
remove_circle
Very expensive
remove_circle
Has no detachable bowl cover
The Kenwood Chef XL Titanium Mixer KVL8300S is your best bet if you're looking for a stand mixer that caters to heavy loads.
Features:
This mixer has a powerful motor that will surely be a useful addition to your kitchen! Its 6.7L mixing bowl is able to mix up to 2.56kg of dough and 16 egg whites. This stand mixer is undoubtedly special because of its uncommon features. Firstly, it has an in-bowl illumination that shines light onto the ingredients for a better view. Because of its planetary mixing function, the product mixes even the smallest quantities to perfection.
The speed control includes the usual variable speeds, topped with the pulse and fold functions. Not only that, but the scale marks on the mixing bowl helps with measuring precision when adding condiments to the mixture. In addition to the standard accessories, the package includes a K-Beater, flexi beater, and folding tool.
Performance:
This stand mixer is as strong as even a classic KitchenAid Professional and makes it a fine piece of equipment for commercial use. The catch? It is a very pricey mixer, but it's definitely a worthy investment for professional bakers and chefs.
---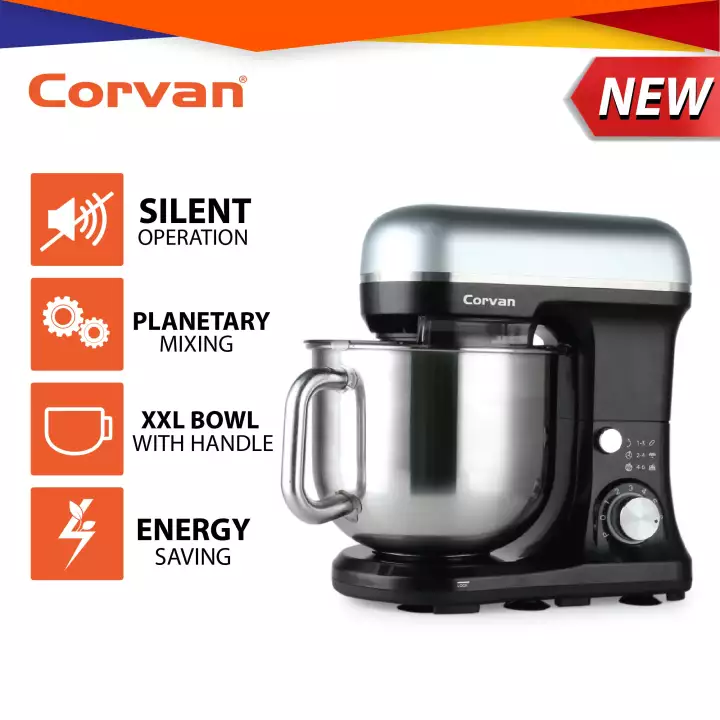 add_circle
Energy-efficient
Looking for a stand mixer with minimal noise? This one is a silent gem.
Features:
Its sophisticated design is equipped with 6 suction cups that work to stabilise it when it's operated and the mixing bowl has a vertical handle that makes it easy to grasp. Ingredients are well-mixed thanks to the 6 different speed settings that suit different mixtures and planetary action.
It's energy-saving too as its DC motor saves up to 50% electricity.
Performance:
Users have expressed their satisfaction with this model and attest to its quiet operation. The soft-start technology is a great feature as it reduces splatter.
---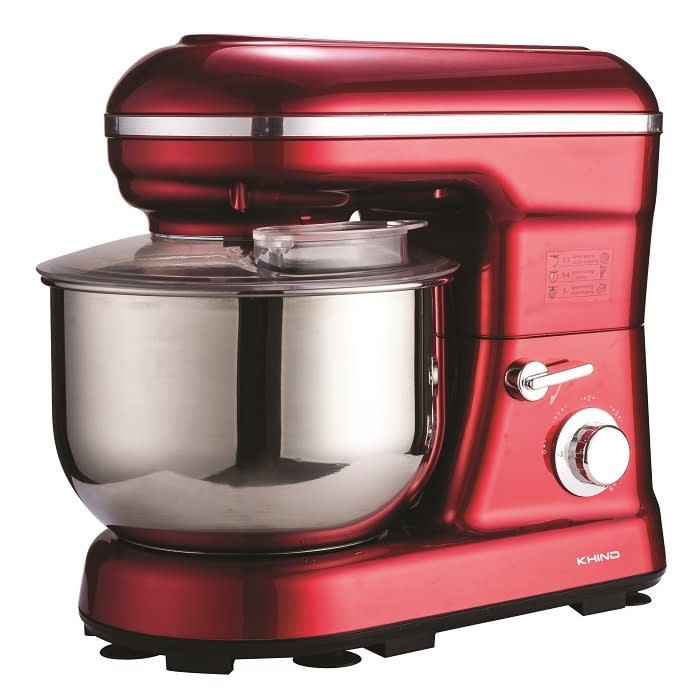 add_circle
Has a non-slip rubber foot for increased stability
add_circle
Easy to operate
add_circle
Baked buns are soft and fluffy
add_circle
Contain features rivalling pricier mixers
remove_circle
The whisk's placement affects its ability to beat eggs well
For newbies in the world of baking, don't worry, we didn't forget you. You can harness your inner pastry chef with the KHIND 1000W Stand Mixer SM506P. It's especially suitable for beginners as it is fairly easy to operate and clean.
Features:
The mixer has non-slip rubber suctions underneath its base to ensure better stability when mixing. This option has a planetary mixing function to streamline the mixing process. It is also equipped with a stainless-steel bowl for mixing, which ensures that there is no oil residue. Both features are uncommon in budget or starter mixers so this one's a steal!
Performance:
Several users have pointed out that the egg beaters are positioned quite high, not really touching the bottom of the mixing bowl. If you're beating egg whites, you may want to set the speed to 5 or 6 in order to ensure even mixing of the ingredients. In terms of noise level, however, the Khind received mixed reviews. Otherwise, the stand mixer has quite a good reputation and is especially praised for producing soft and fluffy buns.
---
Read also: Top-rated Hand Mixers in Malaysia