For the perfect makeup look, you have to start with a great foundation. This helps to create an even base so that the other makeup applies smoothly and the entire thing looks flawless. But what if you have dry and dull skin?
You can't just put any regular foundation onto dry skin because the wrong one could make your skin look even dryer. Worse, it can cause your makeup to look patchy and accentuate the fine lines on your face—yikes!
That's why hydrating formulas exist! They're better suited for dry skin because your makeup will look better while your skin gets the hydration it needs. If you're looking for a hydrating foundation, here are our top picks for the best foundations for dry skin.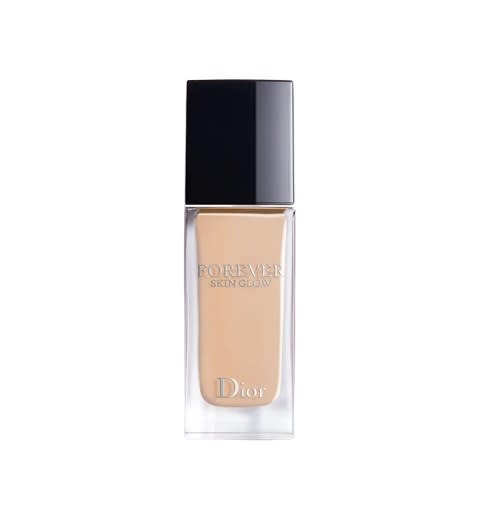 Check Dior Forever Skin Glow Foundation price below:
add_circle
Withstands humid weather
add_circle
Dewy, glowy finish
Why it's our top choice
Regular foundation won't make your dry skin look better - that's why you need one that combines makeup and skincare! Over 80% of this Dior foundation is a floral skincare base to hydrate your skin with every wear. Meanwhile, the buildable coverage and radiant finish ensure that your makeup will look good for up to 24 hours.
Overview
With about 86% of floral skincare base in the formula, this foundation can hydrate the skin when it's applied and it can also improve the skin's quality over time. The formula is also long-lasting and can stand against hot and humid weather for the entire day.
Details
Key Ingredients: Iris Extract, Hibiscus Extract, Wild Pansy Extract

Quantity: 30ml

Suitability: Dry to normal skin

Non-comedogenic, tested on sensitive skin and includes protection against UVA, UVB and blue light exposure.
Who is this for?
If you have dry skin, there are times when using foundation could dry out your skin even more. The floral skincare in this foundation formula helps to hydrate the skin with every wear so it's great for those worried about using makeup on their dry skin.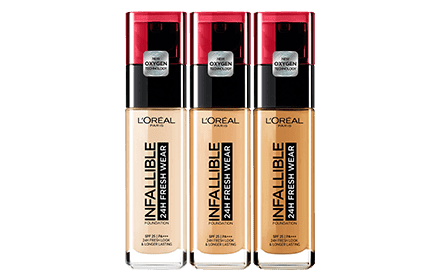 Check L'oreal Paris Infallible 24H Fresh Wear Foundation price below:
add_circle
Easy application and blends smoothly
add_circle
Long-lasting, even with no touch-up
add_circle
Light-weight consistency
remove_circle
Strong alcohol content
Overview
This L'Oreal Paris foundation has been a holy grail for many beauty gurus on a budget. The lightweight formula features innovative oxygen technology with buildable coverage that promises to be transfer-proof and water-proof. Not only that but the watery texture also ensures that the foundation will always go on smoothly and never cakey.
Details
Key Ingredient: Tocopherol, Titanium Dioxide

Quantity: 30ml

Suitability: All skin types

Non-comedogenic, formulated with SPF
Who is this for?
If you hate it when your foundation goes on cakey on your dry skin, then give this foundation a try. The formula applies smoothly and is also buildable, in case you need extra coverage. Since the foundation is breathable, your skin won't feel heavy even after a long day of wear. 
More: 11 Foundations that Give Every Skin Type a Flawless Finish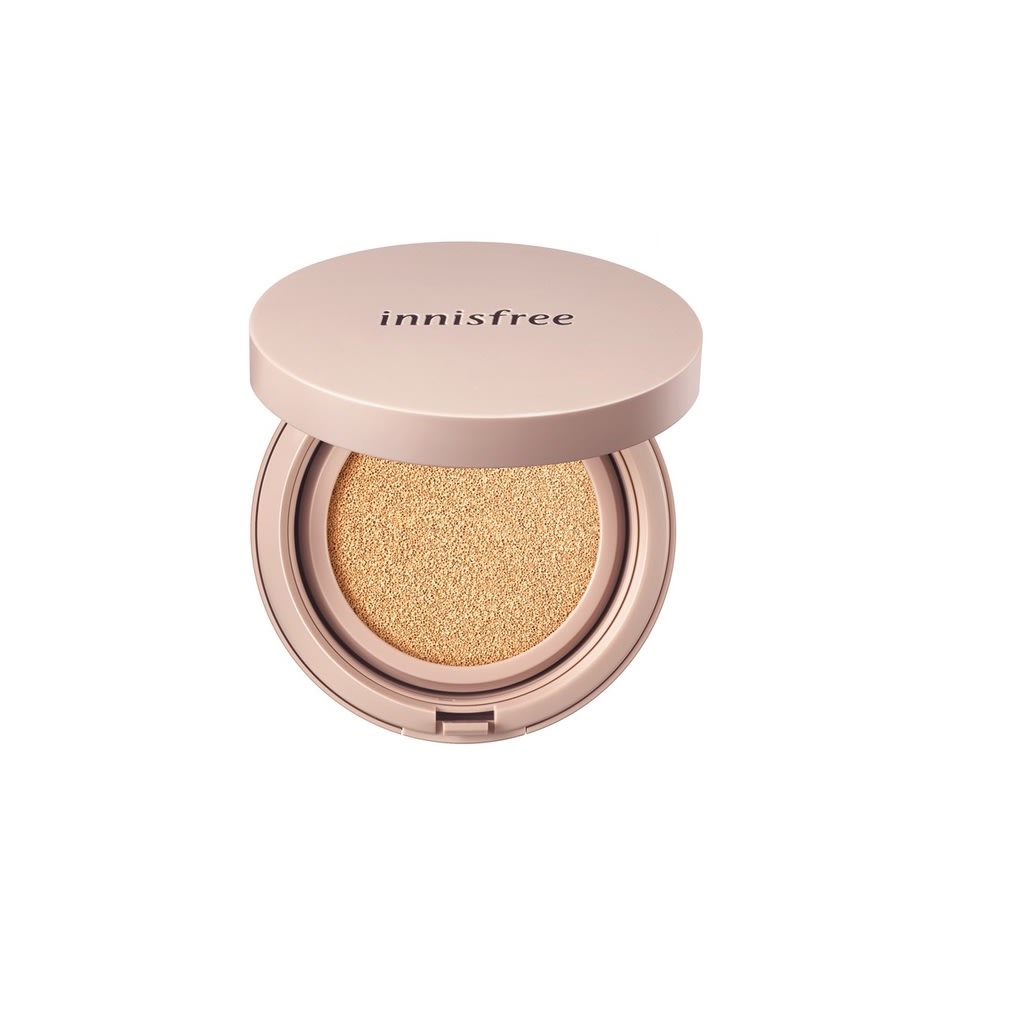 Check Innisfree Skin Fit Glow Cushion price below:
add_circle
Offers a luminous glow
add_circle
Hydrating cushion foundation
Overview
Cushion foundations are great for convenience and this one by Innisfree is especially great for dry skin. The formula includes a hydrating cooling essence that is derived from fresh green tea water to add a refreshing sensation for vibrant-looking skin. Additionally, it provides a glowy finish so that your skin can look dewy and radiant like your favourite K-Idols!
Details
Key Ingredient: Fresh green tea water

Quantity: 14g

Suitability: Dry and dull skin
Who is this for?
This Innisfree fan favourite is great if you want the convenience of a cushion foundation but with a formula that is suitable for dry skin. The hydrating cooling essence helps to replenish any hydration that your skin may lose throughout the day to bring back the glow and radiance.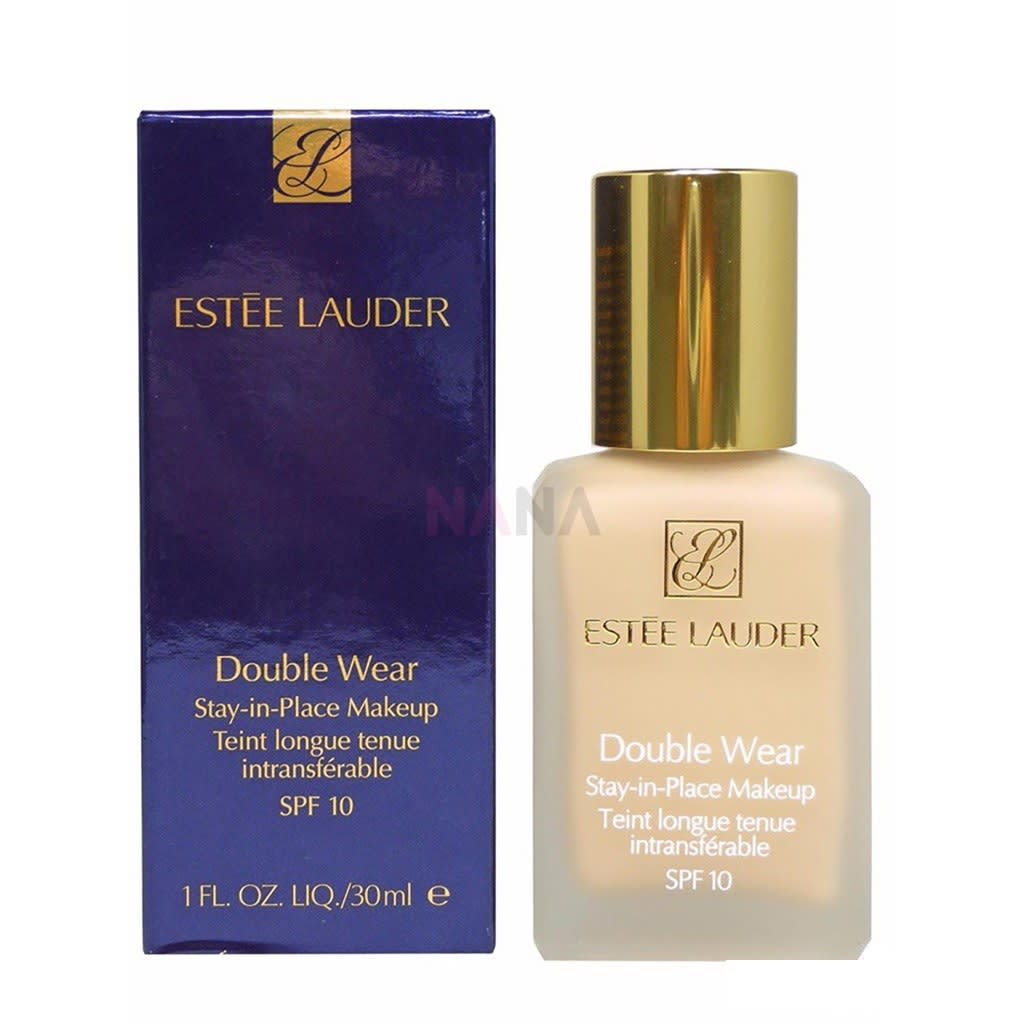 Check Estee Lauder Double Wear Stay-in-Place Makeup price below:
add_circle
Coverage is buildable
add_circle
Looks natural and smooth on the skin
remove_circle
Has a matte finish
Overview
Just because you have dry skin, doesn't mean you can't have a full-coverage foundation. This one by Estee Lauder is raved about by many beauty gurus for its staying power and medium-to-full buildable coverage.
Details
Key Ingredient: N/A 

Quantity: 30ml

Suitability: All skin types

Fragrance-free, won't clog pores and dermatologist tested
Who is this for?
If you want a full-coverage foundation for your dry skin, this one is a great bet because it has great staying power that even lasts against humidity and sweat. It also feels lightweight and comfortable and looks natural on the skin. 
More: Budget of RM100? Here are 15 Foundations From The Drugstore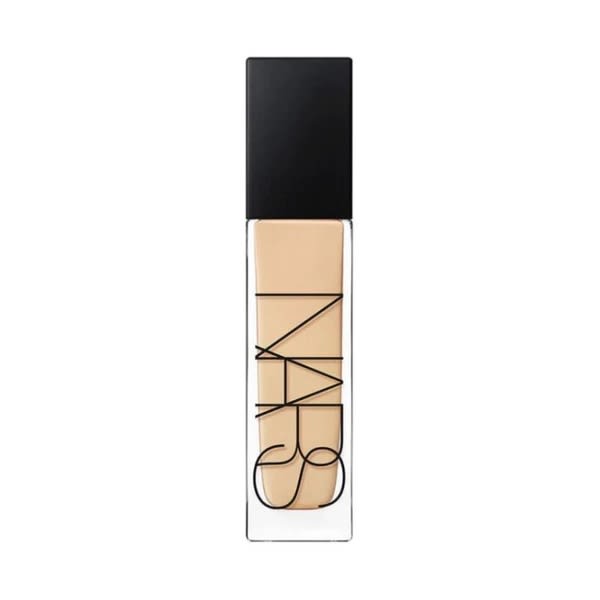 Check NARS Natural Radiant Longwear Foundation price below:
add_circle
Looks more natural and lightweight
add_circle
Doesn't fade easily
remove_circle
Looks heavy and cakey at the end of the day
Overview
The humid weather of Malaysia can be bad news for foundations because the heat and our sweat can melt away the foundation. This NARS one features a formula that promises long-lasting wear that remains radiant and comfortable all day long. There's also the Skin Optimising Complex to improve the skin's texture for better-looking skin over time.
Details
Key Ingredient: Raspberry extract, apple extract, watermelon extract

Quantity: 30ml

Suitability: Dry to normal skin

Alcohol-free, paraben-free, oil-free, fragrance-free, non-comedogenic
Who is this for?
The humid weather has always been a problem for makeup lovers so if you want your foundation to apply smoothly and stay nice all day long, try this NARS foundation. The weightless and breathable texture is unique and will keep your skin looking radiant and natural.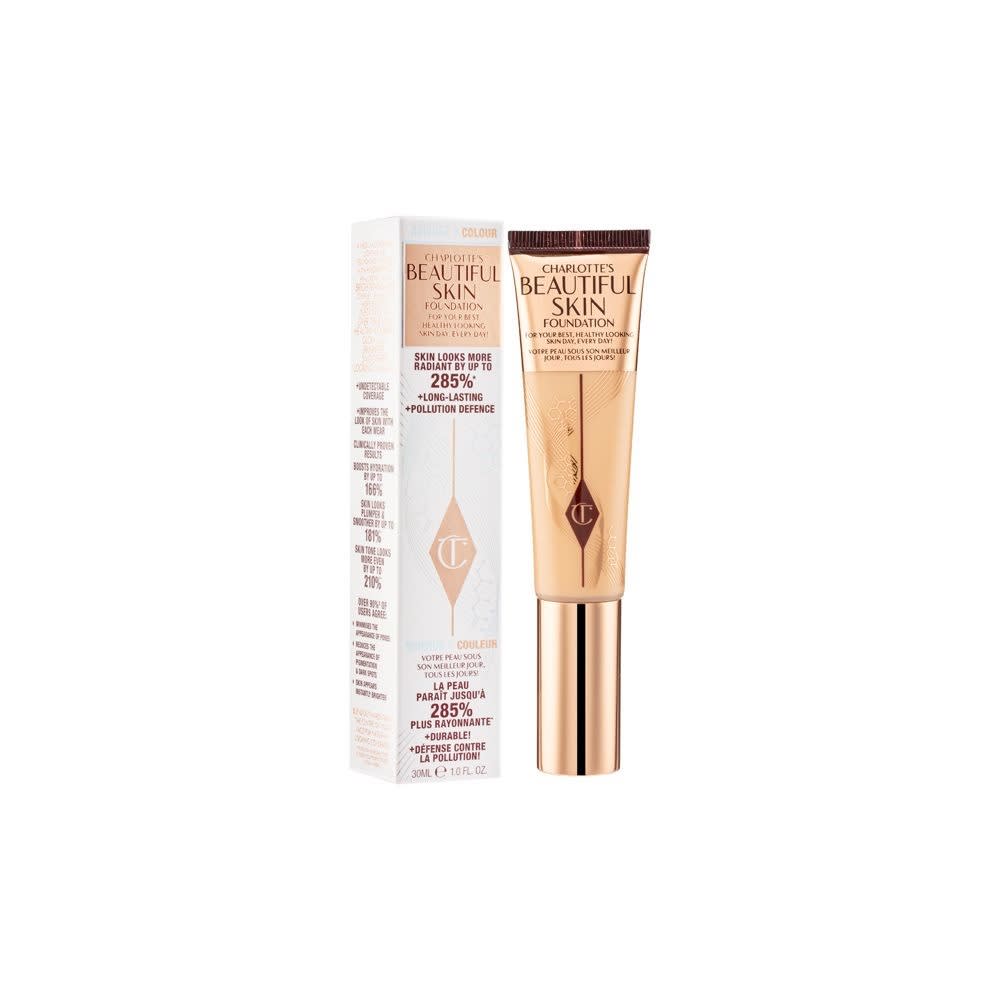 Check Charlotte Tilbury Beautiful Skin Foundation price below:
add_circle
Includes hydrating and moisturising ingredients
add_circle
Can brighten and hydrate the skin over time
remove_circle
Thick consistency can be difficult to blend
Overview
Charlotte Tilbury products have been a crowd favourite, especially for dry and ageing skin. This foundation applies smoothly, lasts long and includes hydrating ingredients like hyaluronic acid, rose and coconut extract in the formula. These ingredients are what help the formula to provide moisture, plump up the skin and reduce the appearance of fine lines.
Details
Key Ingredient: Hyaluronic acid, rose complex, coconut extract,

Bix'Activ™

Quantity: 30ml

Suitability: Dry, dull, ageing skin

Vegan-friendly formula
Who is this for?
Some foundations can worsen the appearance of wrinkles and fine lines so if you're worried about that, this foundation may be a better option for you. The hydrating ingredients in the formula help provide moisture and plump the skin to make it look great now and even better in the future. 
More: Top 8 Korean Skincare Products to Make You the Fairest One of All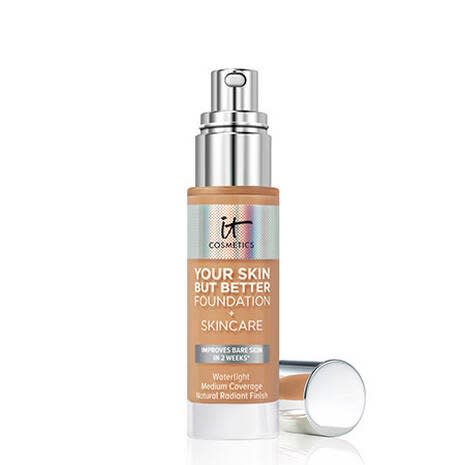 Check IT Cosmetics Your Skin But Better Foundation + Skincare price below:
add_circle
Infused with skincare ingredients to improve skin condition
remove_circle
Not smudge-proof nor transfer-proof
Overview
A light coverage foundation may be better suited for you if you prefer that natural look. This foundation from IT Cosmetics may not be full coverage but it provides tons of hydration to the skin to make it look radiant from the inside out.
Details
Key Ingredient: Hyaluronic acid, aloe vera extract, vitamin E and B5

Quantity: 30ml

Suitability: Dry skin
Who is this for?
To those looking for that natural, "my-skin-but-better" look, this foundation is a must-try. The watery formula blends smoothly for a more skin-like finish that feels comfortable and lightweight. Plus, the formula is infused with hydrating skincare ingredients to ensure that your skin will look better after every use.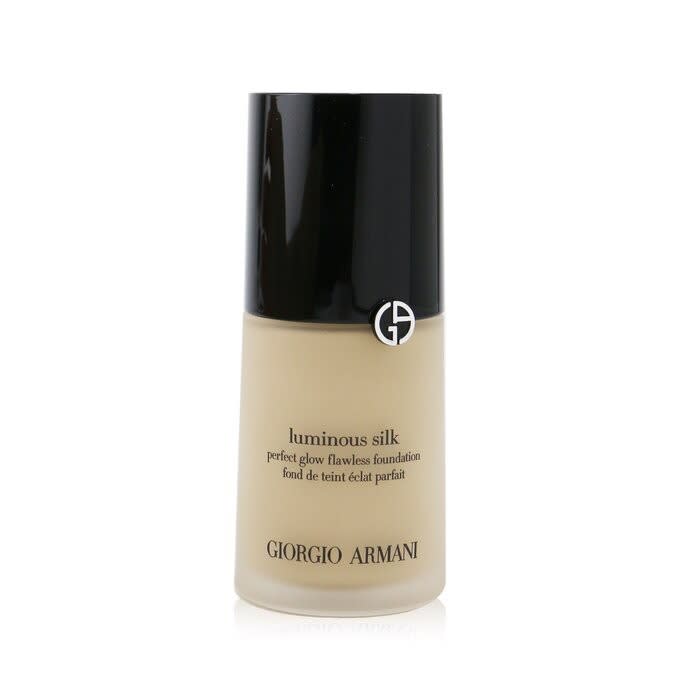 Check Giorgio Armani Luminous Silk Foundation price below:
add_circle
Lightweight and comfortable
add_circle
Natural finish
remove_circle
Medium coverage might not be enough
Overview
Having dry and sensitive skin may be a reason to avoid heavy foundations. However, this Giorgio Armani one is recommended by dermatologists and makeup gurus alike for dry and sensitive skin. This is because the oil-free formula is lightweight and has an ultra-fine texture that blends nicely onto the skin for a smooth, natural finish. Don't comprise comfortability all for the sake of looking slightly better.
Details
Key Ingredient: N/A

Quantity: 30ml

Suitability: Dry skin

Oil-free
Who is this for?
This foundation works great for those with dry and sensitive skin. It can help provide hydration but the oil-free formula won't clog up your skin nor will it cause irritation. It also blends well onto the skin and has a natural finish that looks glowy all day.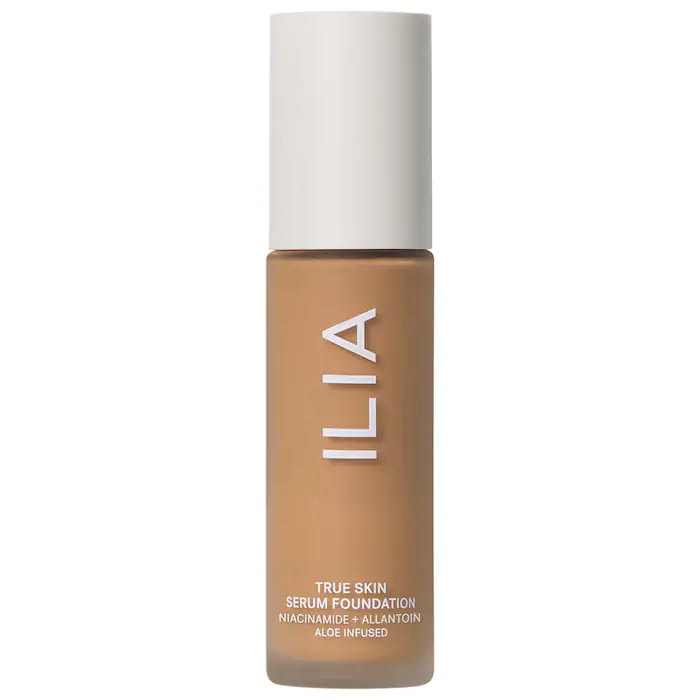 Check ILIA True Skin Serum Foundation price below:
add_circle
Formula is soothing and hydrating
remove_circle
Can look matte after setting
Overview
Just because you want a good foundation, doesn't mean you have to leave your beliefs at the door. ILIA is a clean, cruelty-free brand and this foundation of theirs is perfect for those with dry skin. It's a serum-infused formula that includes ingredients like aloe and niacinamide to provide the skin with tons of hydration while nourishing it.
Details
Key Ingredient: Aloe, niacinamide, allantoin

Quantity: 30g

Suitability: Dry to normal skin
Who is this for?
ILIA is a cruelty-free brand that makes vegan-friendly products. Therefore, if you like what they stand for, then you'll love what their products can do for your skin. Since this foundation is infused with skincare ingredients, wearing this over time will actually help improve the condition of your skin which is always a big plus in our books!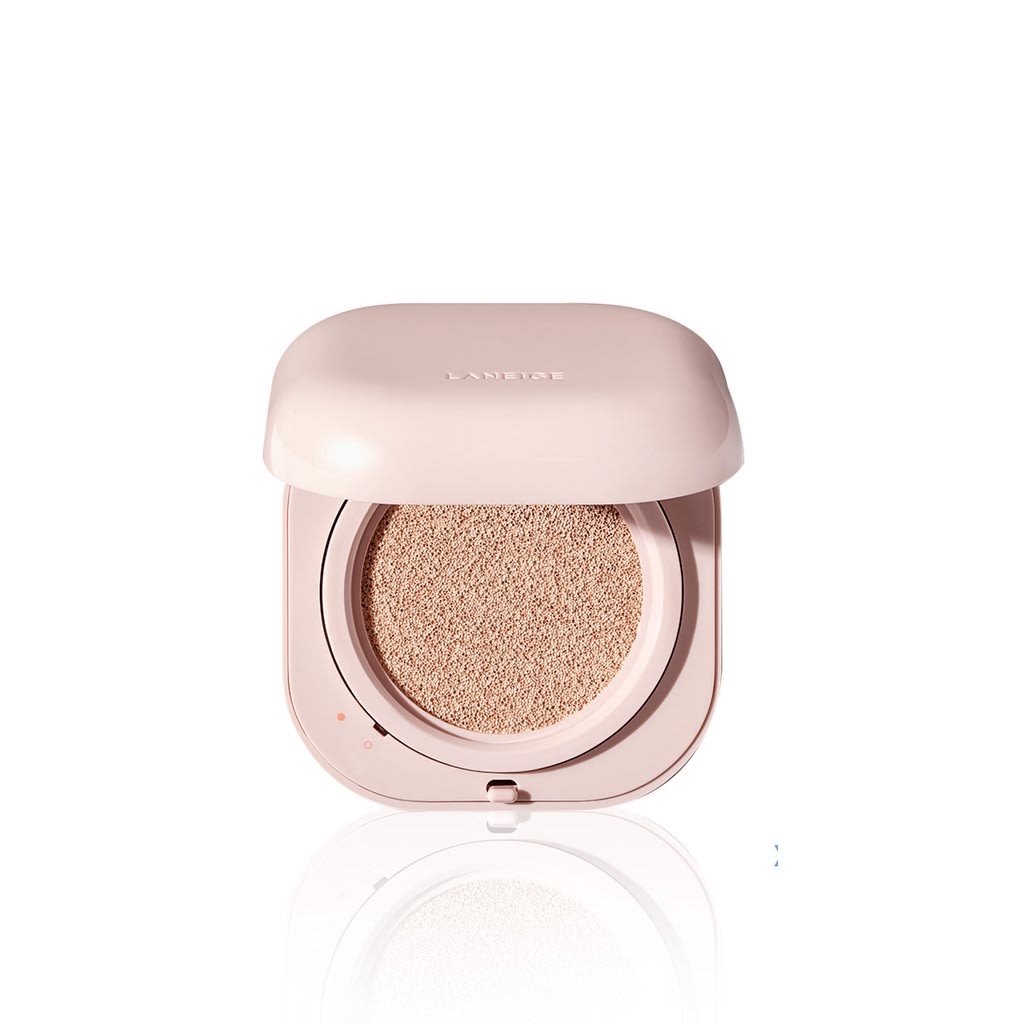 Check Laneige Neo Cushion Glow price below:
add_circle
Convenient and easy to apply
add_circle
Includes niacinamide in the formula
remove_circle
Shade range for darker skin is limited
Overview
You may notice that Koreans are always rocking and slaying that dewy skin that never looks dry so if you want to achieve that glass-skin look, try this Laneige cushion foundation. The formula includes moisturising ingredients such as Niacinamide and Glycerine that will keep your skin hydrated all day.
There is also the 360-degree Diamond Radiant Coverage that keeps the skin looking glowy from every angle so you're never short from the perfect photo op!
Details
Key Ingredient: Niacinamide

Quantity: 15g

Suitability: All skin types
Who is this for?
If you want that dewy skin that you see on Korean actresses and models, definitely try this cushion foundation. It's easy to apply, convenient and thanks to the niacinamide in the formula, it's really hydrating as well. It can also help your skin look radiant and glowy all day long.
FAQ
- How to stop foundation from looking dry and flakey?
Hydration is the golden ticket to everything! Throughout the day, depending on your skin type, it can produce oil or dry up from lacking it. Hence, a hydrating skin prep regime is a necessity to extend the longevity of your foundation. We're talking about hydrating moisturisers, dewy sunscreens, and face mists to add a burst of moisture to your skin.
However, that's not all. You can go the extra mile by including a hydrating primer which is usually in a gel form. But do keep in mind that these are water-based primers, therefore, it requires foundations with a water-based formula.
Moreover, sticking to cream makeup products can help your skin look more hydrated. This also avoids the case of awkward patches making an appearance due to dry skin where powder-based products tend to cling and clump together. Finally, give your face a spritz of dewy setting spray to lock your look while refreshing your makeup.
Related articles