Great earphones don't always have to be expensive. Nowadays, there are many branded earphones with exceptional sound and build quality that are priced just a fraction of the higher-end ones. This is great news for those who are on a budget and want affordable earphones that sound and feel great without costing much more.
Here are some of our top picks for the best budget earphones in Malaysia under RM150 today!
Table of Contents
Best budget earphones in Malaysia
Cheap vs expensive earphones
8 Best Budget Earphones Under RM150 in Malaysia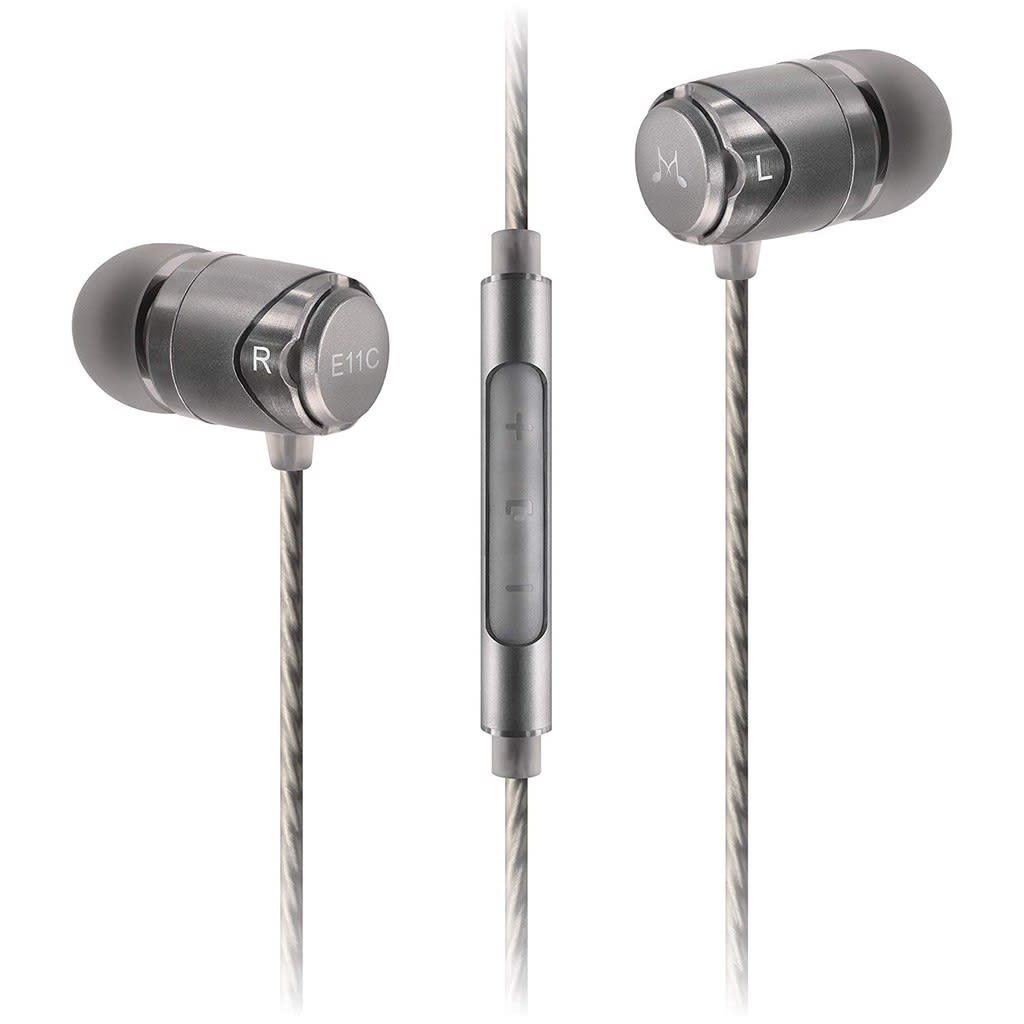 From

RM126.99
Check SoundMagic E11C price below:
add_circle
Well-balanced audio quality
add_circle
Premium look and feel
remove_circle
Audio timing isn't perfect
Why it's our top pick: 
"SoundMagic has been making great, award-winning products since 2005 and the E11C is no different. Utilizing its new crystal copper, silver-plated cables that transmit signals flawlessly to its 10mm Neodymium drivers, the SoundMagic E11C delivers well-balanced and superb quality sound. It's guaranteed to suit the taste of hardcore audiophiles and casual listeners alike."  
Features:
The 10mm Neodymium audio drivers deliver dynamic and well-balanced audio with plenty of volume with a sensitivity of 112dB. Its single-crystal copper silver-plated cable also greatly reduces loss of signal transmission, while giving a premium and high-quality look, coupled with its aluminium build.
Performance:
Reviewers are happy with the well-balanced and loud sound of the earphones, experiencing thumping basses and crisp trebles hitting at just the right moments without sounding out of place. The single-crystal copper silver-plated silver cable isn't just for show either, as it not only gives a premium feel and look to the earphones but also makes audio clear of any signal disturbance. 
However, some users did think that audio timing is not the best, experiencing a bit of lagging when it comes to fast-paced dance tracks.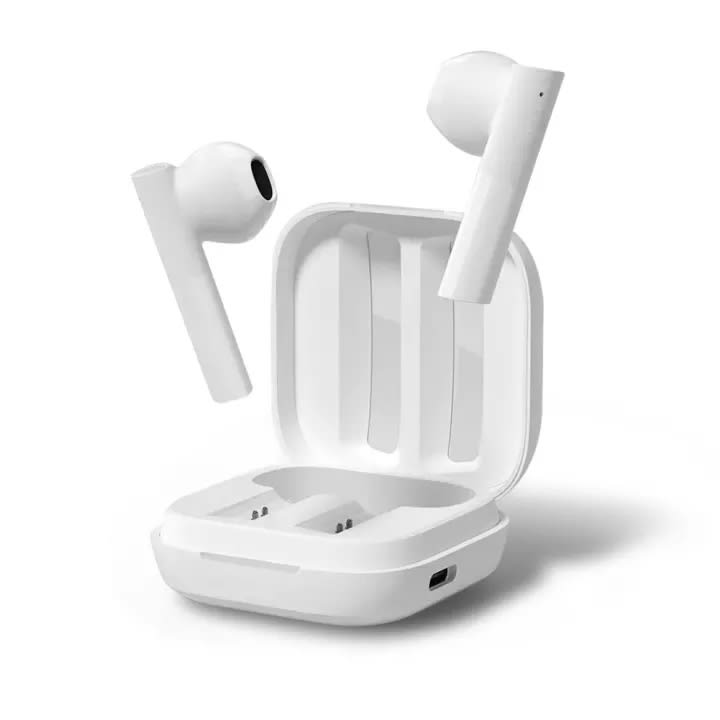 From

RM68.50
Check Haylou GT6 price below:
add_circle
Well-balanced and refined audio
add_circle
Comfortable and snug fit
add_circle
Low-latency mode reduces delay in audio effectively
remove_circle
There is some wind noises detected
Wires can get annoying when you're busy jamming to your favourite tunes. The Haylou GT6 solves that problem by providing a fully wireless earphone that looks and feels great on the ears without sacrificing in the sound department and having an affordable price that's hard to beat.
Features:
With a semi in-ear design, the Haylou GT6 provides a very stable and comfortable fit for users as it gives a little room for the ears to "breath". Its 12mm dynamic audio drivers also provides user's a well-balanced audio profile, whereas the low-latency mode is useful in providing a delay-free listening experience for users. 
Performance:
Users are happy with the well-balanced audio of the earphones, with basses being punchy enough that it doesn't overpower the clear-sounding upper-mids and highs. The low-latency mode also works well according to users, syncing the audio efficiently and providing little noticeable delay to the audio. 
However, while the semi in-ear design does fit comfortably and snugly in most user's ears, it does allow a little wind noise to enter.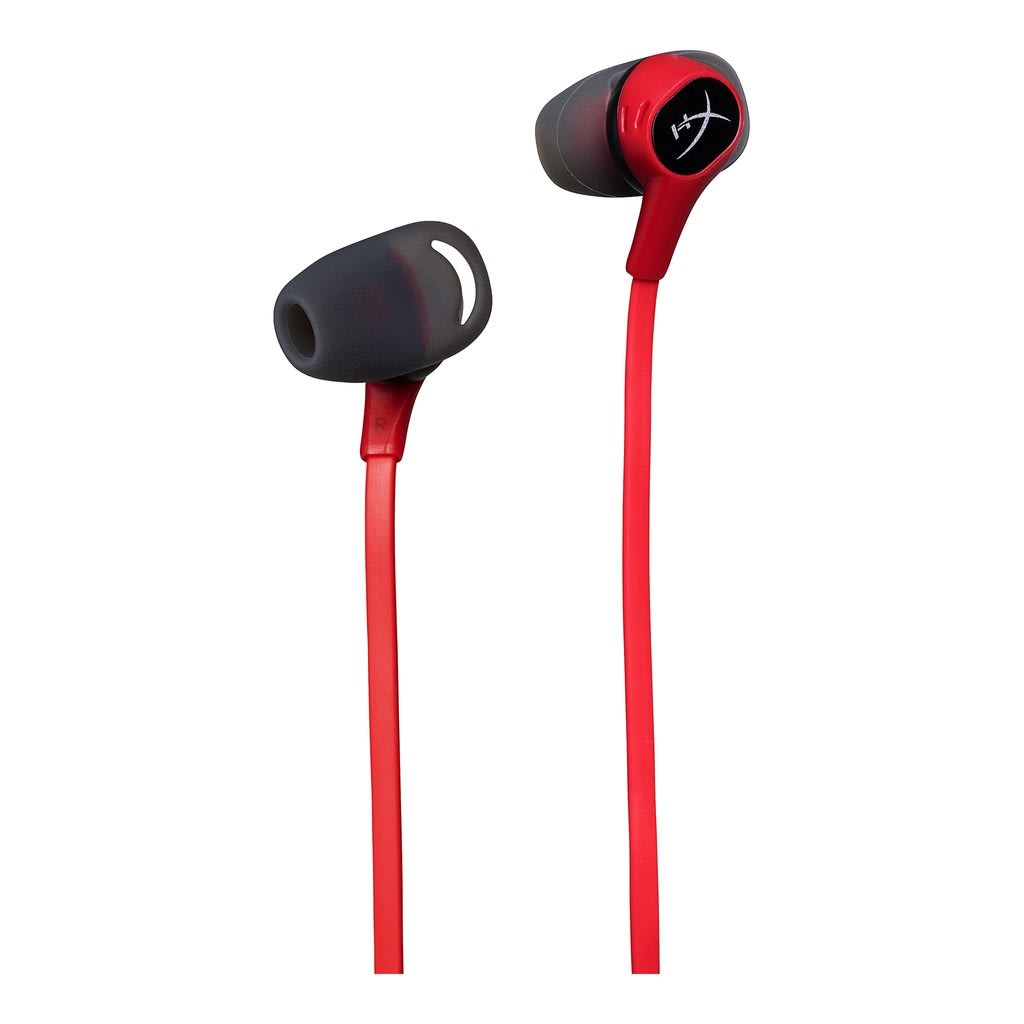 From

RM159.00
Check HyperX Cloud Earbuds price below:
add_circle
Comfortable silicone earbuds that provide a customised fit
add_circle
Amazing audio quality tuned for gaming
remove_circle
Plastic Build feels cheap
If you're an avid gamer eyeing immersive-sounding audio for the best possible gaming experience in your earphones, look no further than the HyperX Cloud Gaming Earbuds. 
It boasts audio that's specially tuned for gaming use and unique patented silicone earbuds. With that, the earphones promise to offer the keenest of gamers the best gaming audio experience possible with comfort in mind.
Features:
Featuring its patented silicone earbuds, the HyperX Cloud Gaming Earbuds provide users with a comfortable and customised fitting earphone that's great for long-haul gaming. The audio profile of the earphones is also tuned for gaming, focusing on the mids and lows to make in-game audio "pop" and feel more immersive.
Performance:
In-game audio such as explosions sounds popping and punchy as per most reviewers. At the same time, sounds like soft footsteps are also clear and crisp, making this earphone great for competitive gamers who require extreme focus on the in-game surroundings. 
Additionally, the earbuds are also very comfortable for long periods and fit perfectly in most ears. However, the plastic bits of the earphones give a cheap feeling to them.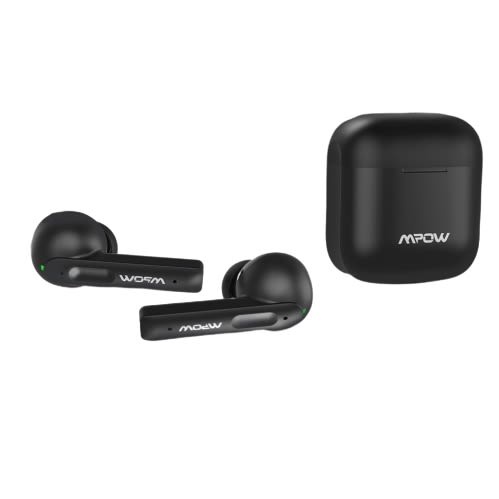 From

RM89.00
Check Mpow X3 price below:
add_circle
Active noise cancellation works very well
add_circle
Bass-heavy audio
remove_circle
Lacking in lower-mids
Looking to get rid of those pesky ambient noises while you kick back to your favourite tunes? The Mpow X3 is a great choice for those looking for cheap earbuds that offer active noise cancellation. This one is able to reduce any ambient noises even as silent as up to 25dB, giving users clean and pure sounding audio free from any external disturbances!
Features
Utilising an advanced chipset that monitors environmental noises, the Mpow X3 cancels out surrounding noises with a touch of a button. Its specially tuned 10mm audio drivers also deliver deep, punchy basses guaranteed to get your ears thumping at any volume. 
And if you're looking to workout with these earbuds, the Mpow X3 offers IPX7 waterproofing protection, making this earphone impervious to damage from your sweat.
Performance
Users are impressed by the bass-heavy audio of these earbuds, delivering impressive lows that'd get yours ears rumbling. The same cannot be said for the lower-mids though, as users have pointed out they lack presence in songs, being overpowered by the heavy bass. 
However, the shining feature that is the active noise canceling technology is well-received. Ambient noises especially from noisy environments such as cities are significantly dampened, improving the overall purity of what you are listening to.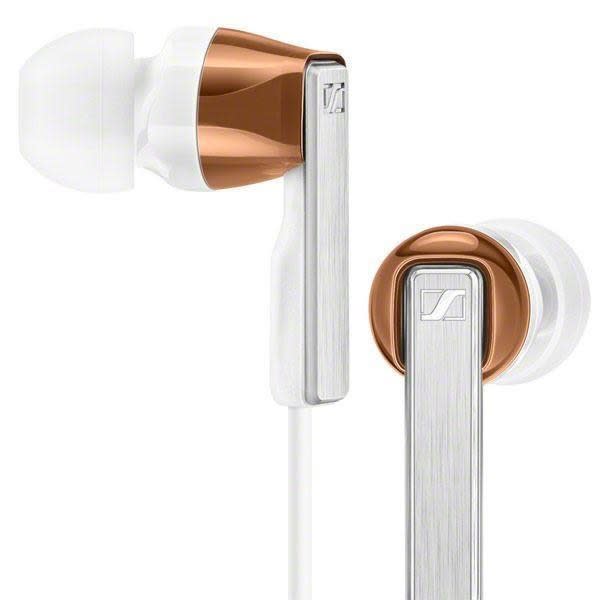 From

RM139.00
Check Sennheiser CX5.00i price below:
add_circle
Impressive sounding audio
remove_circle
Flimsy and fragile cables
Hardcore audiophiles have a hard time when it comes to finding earphones as earphones with exceptional sound quality don't come cheap. The Sennheiser CX 5.00i offers earphones with luxurious sounding audio that's guaranteed to impress even the most critical of audiophiles while being incredibly affordable! 
Features:
The Sennheiser CX 5.00i delivers amazing sounding audio that's tuned for clarity and bass in mind, making every note and tone sound rich and clear. Its in-line remote also has an integrated mic that's optimised for iOS devices, so taking calls and controlling the volume on your device has never been more convenient! 
Performance:
These earphones are certainly engineered for audiophiles on a budget, with customers praising the earphone for delivering wonderful audio. Music sounds rich, with audio sounding as pure as they can get while bass and mids get boosted at the same time. 
The in-line remote is also optimised for iOS devices, letting iOS users adjust their volume on the fly easily. However, the build quality is not the best, with some users saying that the cable feels flimsy and fragile.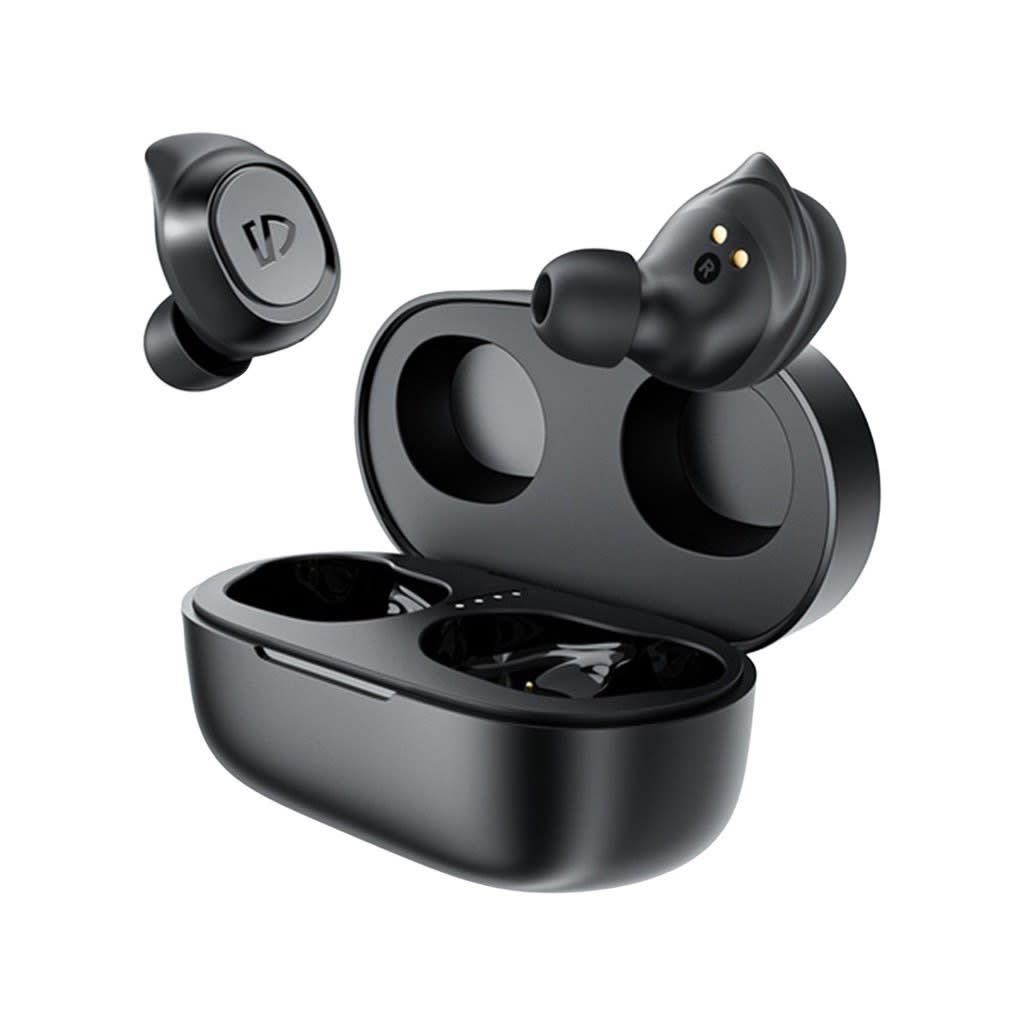 From

RM99.00
Check SoundPEATS TrueFree 2 price below:
add_circle
Fits comfortably and securely in the ears
add_circle
IPX7 Waterproof
add_circle
Can be paired individually
remove_circle
Audio Quality is not the best
Working out without music for some is just insanity. Not to mention, there's the concern on picking earphones with wires which may get tangled when you work out. Then there's also the other concern of wireless earphones falling off from intensive work outs. 
The SoundPEATS TrueFree 2 solves this by offering a truly wireless earphone with customised ear fins. It has the likes of IPX7 waterproof rating that grips onto your ears while being protected from water and sweat, offering a positive, disturbance-free workout experience to those with an active lifestyle! 
Features:
The soft silicone ear fins of the earbuds offer a secure and tight fit, eliminating the chances of them falling out while you engage in intense workout sessions. Also, being IPX7 waterproof, users don't have to worry about sweat damaging the earbuds. The earbuds can also be paired individually, giving users the option to use only one side of the earbuds.
Performance:
With active lifestyles in mind, SoundPEATS has created a subtle earbud that fits comfortably and securely in the ears of reviewers. Being IPX7 waterproof, they are a great option for fitness-freaks out there who wants to bring their tunes with them when working out. 
The audio quality is also quite good for the price, although it's not the best option for those seeking an audio specialised earphone.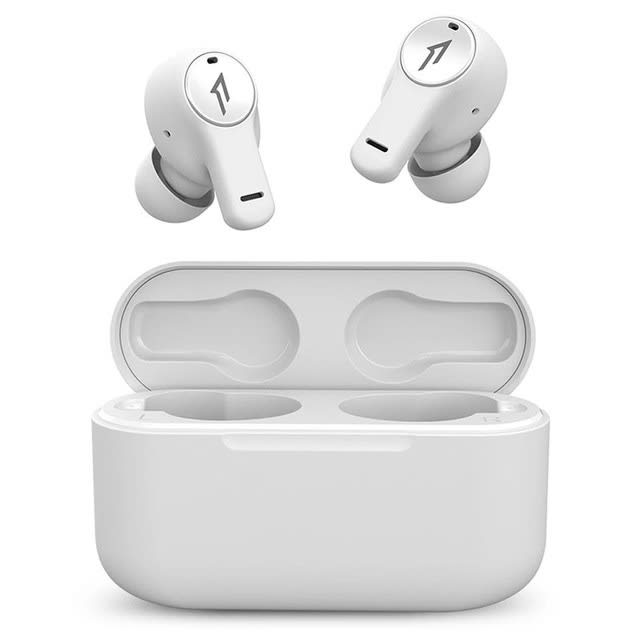 From

RM95.00
Check 1More PistonBuds ECS3001T price below:
add_circle
Loud and clear sounding microphone
add_circle
Audio quality is very detailed and well-balanced
remove_circle
No controls to skip tracks and adjust the volume
Online conference calls and meetings have become a mainstay ever since the Covid-19 pandemic, so having an earphone with a quality mic is crucial for those working in isolation. 
That's where the 1More PistonBuds comes in. With its 4 mic setup and built-in ENC, this pair of earbuds promises to provide you steady performance and deliver your speeches as clear as possible.
Features:
Utilising 4 built-in ENC microphones with AI technology, the earbuds will monitor your voice and amplify it by reducing surrounding noises. This effect gives you a clean and bright sounding voice that boosts the quality of your calling experience. 
Moreover, the dynamic 7mm drivers are complete with AAC technology to provide impressive sounding audio, making every tiny detail in your music audible and clear.     
Performance:
Users have said that making calls in the 1More PistonBuds is amazing as it provides users a loud and clear-sounding voice. Even in noisy environments, they fare pretty well, significantly reducing even the loudest background noises. 
The earbuds also sound well-balanced and natural, with plenty of detail to the basses and vocal presence as described by users. However, the touch controls of the earbuds are lacking as there are no options to skip tracks or volume.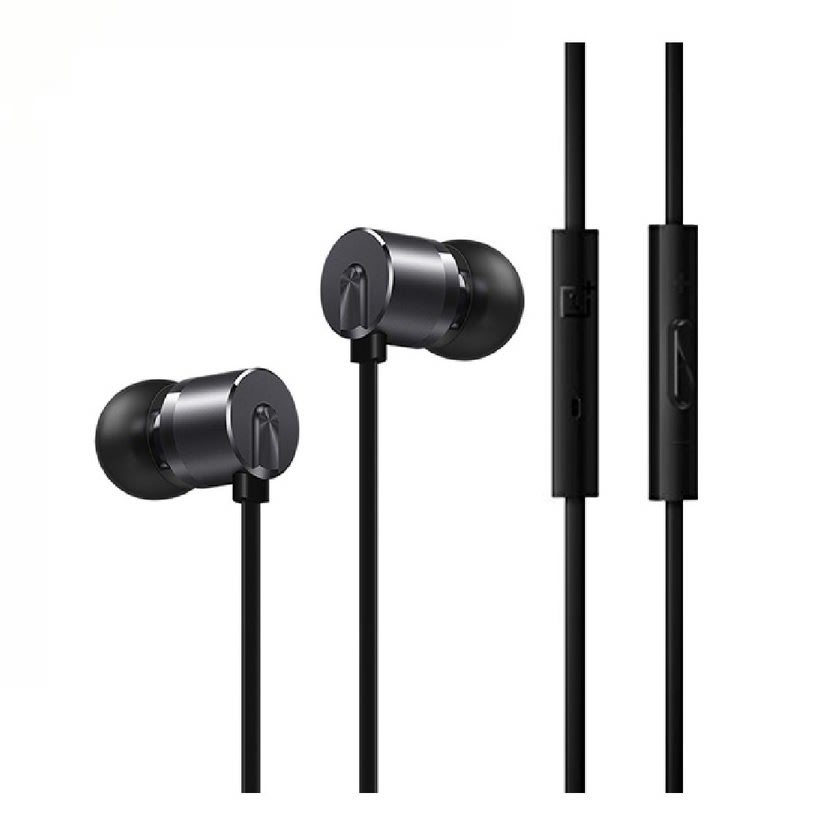 From

RM69.00
Check OnePlus Bullets V2 price below:
add_circle
Has a type-c connector
add_circle
Impressive sound quality for its price
remove_circle
Pretty basic in features
As most smartphones are ditching the old 3.5mm audio jack for a type-c port, earphone options are dwindling and mostly limited to type-c earphones or wireless earbuds. If you so desire a pair of cheap earphones that don't need to be charged while offering great sound quality, then the OnePlus Bullets V2 are worth considering.
Features
These earphones are pretty basic when it comes to the features, offering only a flat-wire design that reduces tangling and an aluminium build to its earbud housing. Its use of the type-c connector is probably the only shining feature, giving smartphone users without an audio jack an option to still use wired earphones.
Performance
Don't let the lack of fancy features fool you, as the OnePlus Bullets V2 delivers impressive sounding audio for its price. It can project audio in the lower frequencies clearly as well as provide deep and thumping sounding basses while boosting in the mids to emphasise the vocals. 
Moreover, the flat wires of the earphones also eliminate the chances of it getting tangled, removing the need for users to fumble and untangle their earphones, which can be annoying.
Should I buy cheap or expensive earphones? 
There is much debate when it comes to buying earphones. 
"Which earphones should you buy? Should you get an expensive pair of earphones with a 4-digit price tag for its build quality and immersive audio experience? Or should you just get a cheap, average-sounding, and poorly built earphones?"
While these questions are generally based on your personal preferences, you should still know a few things before spending your hard-earned money, whether it is dirt cheap or exorbitantly priced.
1. Quality
One of the main things to consider when buying a pair of earphones is the quality. 
Expensive earphones generally have better-engineered parts that produce better-sounding audio while having a premium feel to them. 

It doesn't mean that cheap earphones are more inferior compared to their much higher-priced counterparts. 

But there is a noticeable difference that might be detrimental to some users who require a product of a higher standard. 

So just ask yourself; are you willing to spend more just for the quality alone, or are you fine with average-sounding earphones of a cheaper price?
2. Features
Another thing to consider when you buy an earphone is the features offered. 
Are you a runner that likes to bring your music on the go? Or are you an audiophile that loves to separate yourself from the real world and dive deep into your music? 

You are much better off getting a pricier pair of earphones that offers the features you need than a cheap one with none.

While it can be argued that cheaper alternatives might offer the same amount of features for a lesser price, the overall quality of the features might not be up to your taste. 

In the end, it might be beneficial to get an expensive pair of earphones just for the quality of the features offered.
3. Types of Uses
This might be the sole factor to consider when you are shopping for earphones as it is crucial to know what are you using your earphones for. 
Are you going to be using your earphones for professional uses? Or maybe you are just using your earphones casually for enjoyment. 

These questions are important as it dictates how far you can get away with earphones of cheaper price points. 

If you are using your earphones for professional music production, then investing in a pricier pair is better for you in the long run both because of the reliability and quality. 

However, if you are just using your earphones to occasionally watch some videos or listen to some music, then it might be just fine to get a pair of budget earphones.
Related articles: