INNISFREE has reimagined its popular masks by introducing vegan and biodegradable certified options to provide the ultimate skincare experience. These masks are designed to rejuvenate and address various skin concerns while being eco-friendly. Let's explore the different mask categories:
ENERGY MASK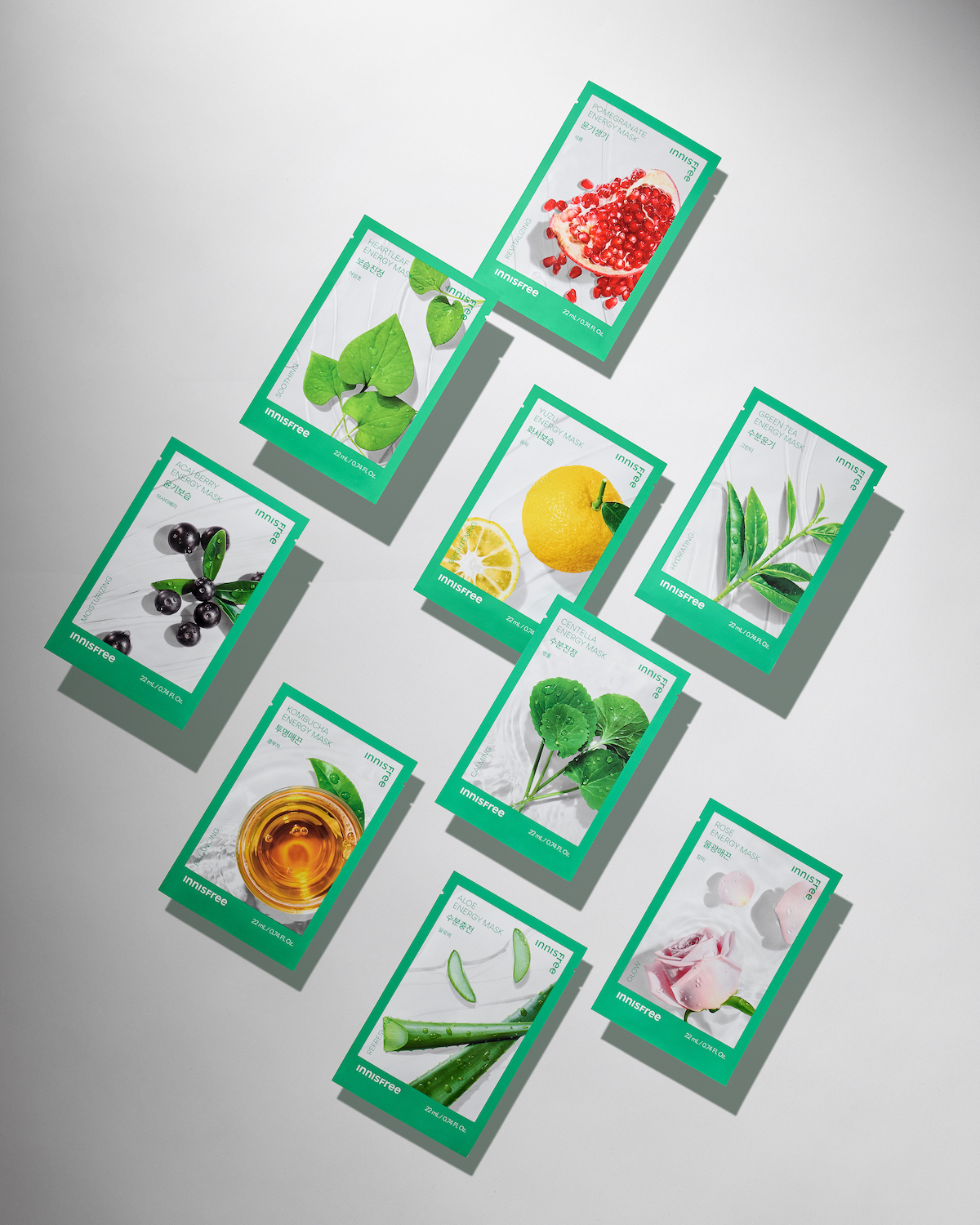 INNISFREE's iconic Energy Mask collection has received a fresh makeover. These hypoallergenic daily sheet masks now come in ten different variants, each made to combat the effects of a long day. Priced at RM8.00 for 22ml, these masks offer:
Cold Brew Squeeze Process: Ingredients are extracted slowly at a low temperature (4°C) to preserve their benefits.

Vegan and Biodegradable Certified Sheet: Made with lyocell, an ultra-fine fiber that provides excellent breathability, moisture retention, and a snug fit on the skin.

Variety of Formulas: Choose from

Essence

Type (Aloe, Green Tea, Pomegranate, Heartleaf),

Water

Type (Rose, Centella, Kombucha), and

Cream

Type (Acai Berry, Yuzu, Oatmeal) masks to cater to your skin's daily needs.
ACTIVE MASK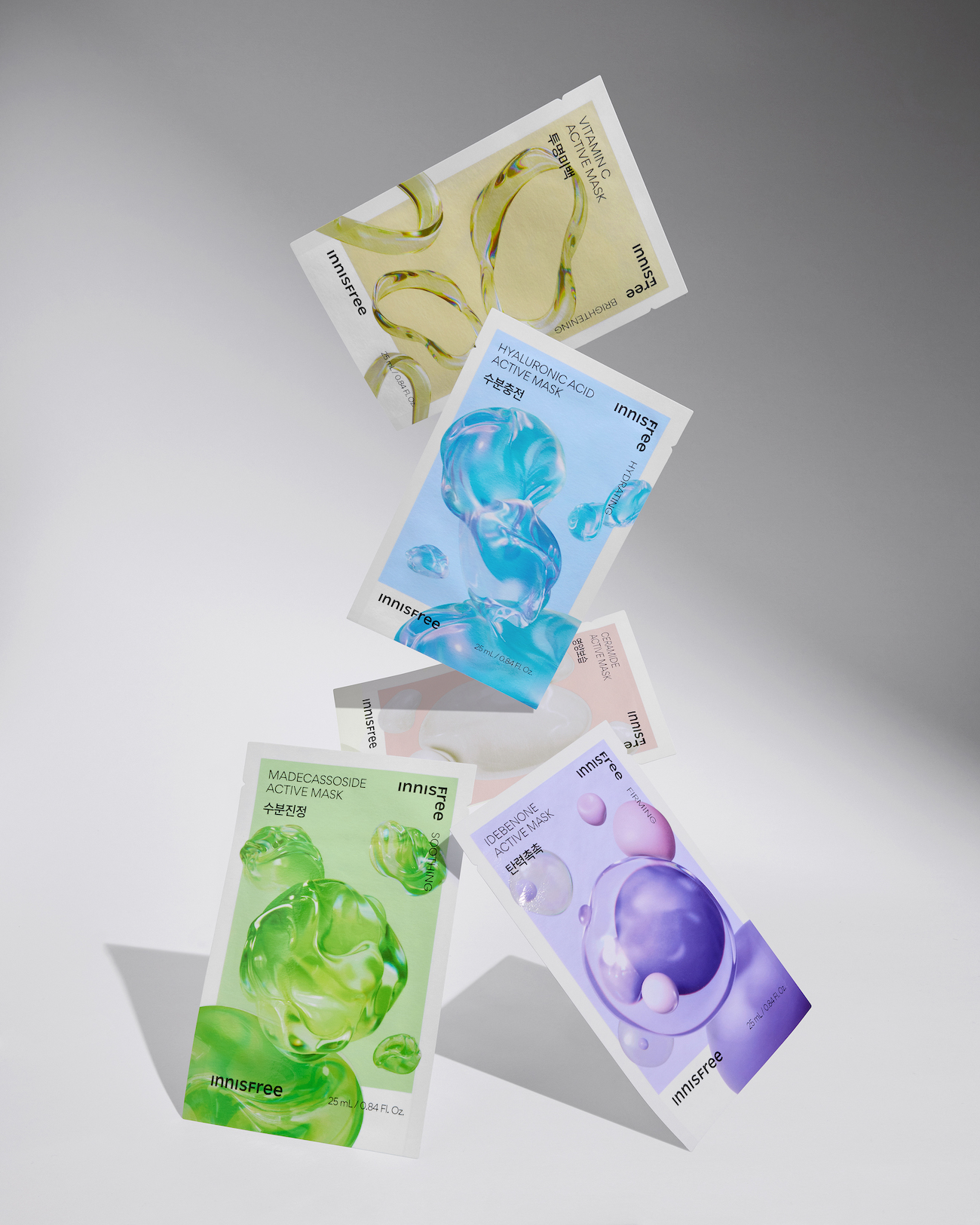 INNISFREE's new Active Mask line focuses on delivering active ingredients to target specific skin concerns. Priced at RM11.00 for 22ml, these masks boast:
Active Ingredients

: Formulated with hyaluronic acid, ceramide, madecassoside, vitamin C, and idebenone for effective skincare.

Vegan Certified Microfiber Sheet

: Made with an ultra-thin microfiber sheet that adheres to facial contours, retaining moisture during application.

Highest Certification

: The masks hold the highest Level 1 certification (OEKO-TEX® STANDARD 100), ensuring they do not harm the environment or the human body.
Available in various types, including Hyaluronic Acid for hydration, Ceramide for moisturizing, Madecassoside for soothing, Vitamin C for brightening, and Idebenone for firming. To avoid irritation, it's recommended to use brightening and firming masks no more than twice a week.
BLACK TEA YOUTH ENHANCING AMPOULE MASK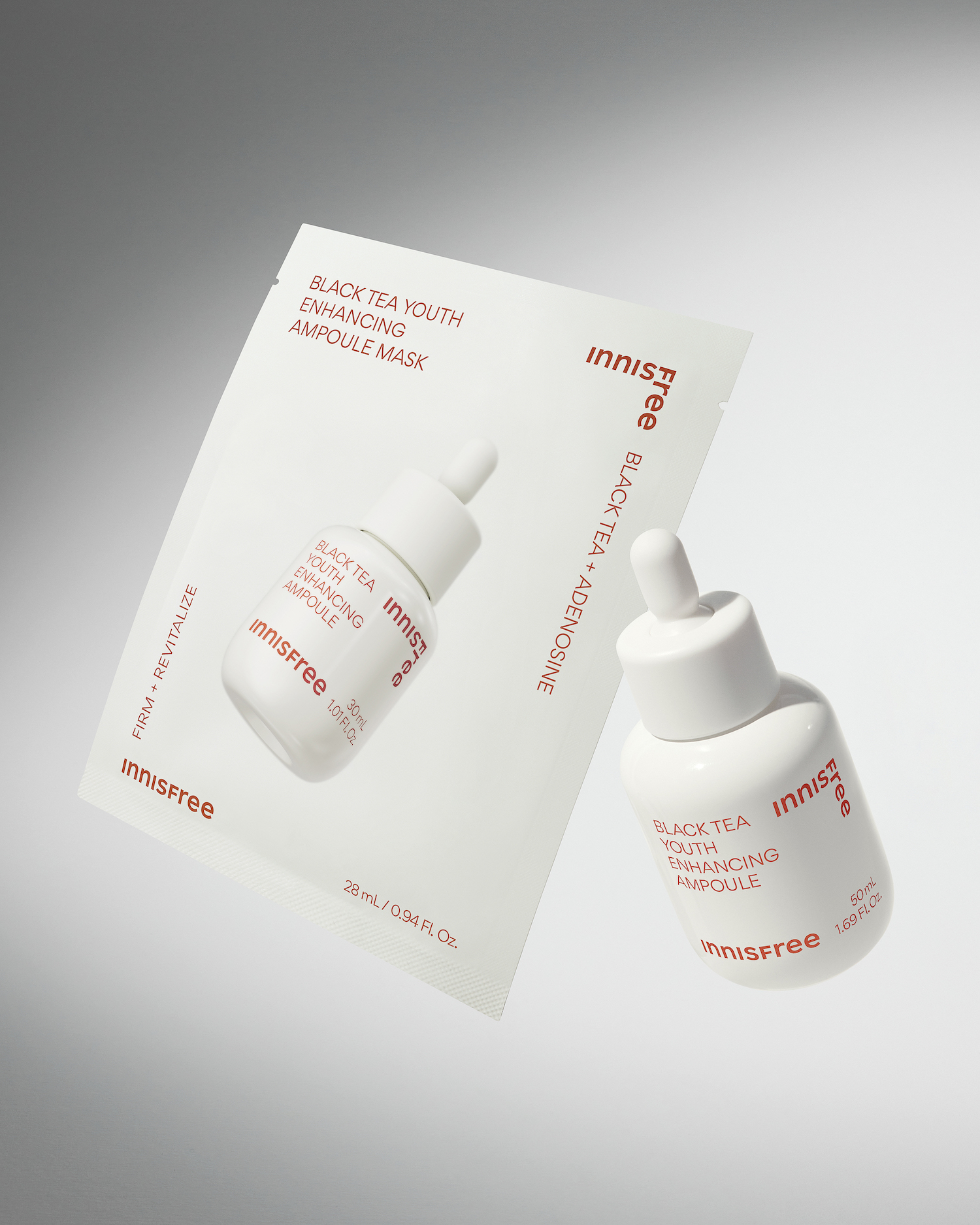 The Black Tea Youth Enhancing Ampoule Mask revitalizes tired skin, enhancing its elasticity and radiance. Priced at RM18.00 for 28ml, this mask offers:
Visible Results: After just one use, you can enjoy a 34.5% improvement in skin elasticity.

Reset Concentrate™: Infused with INNISFREE's patented Reset Concentrate™ formula for anti-aging benefits.

Vegan-Certified Hydro Cushion Sheet: The cellulose sheet with marine algae extract ensures optimal delivery of active ingredients and moisture retention.
According to a customer survey after 4 weeks of use, users reported improved skin firmness, radiance, and overall nourishment.
SPECIAL CARE MASK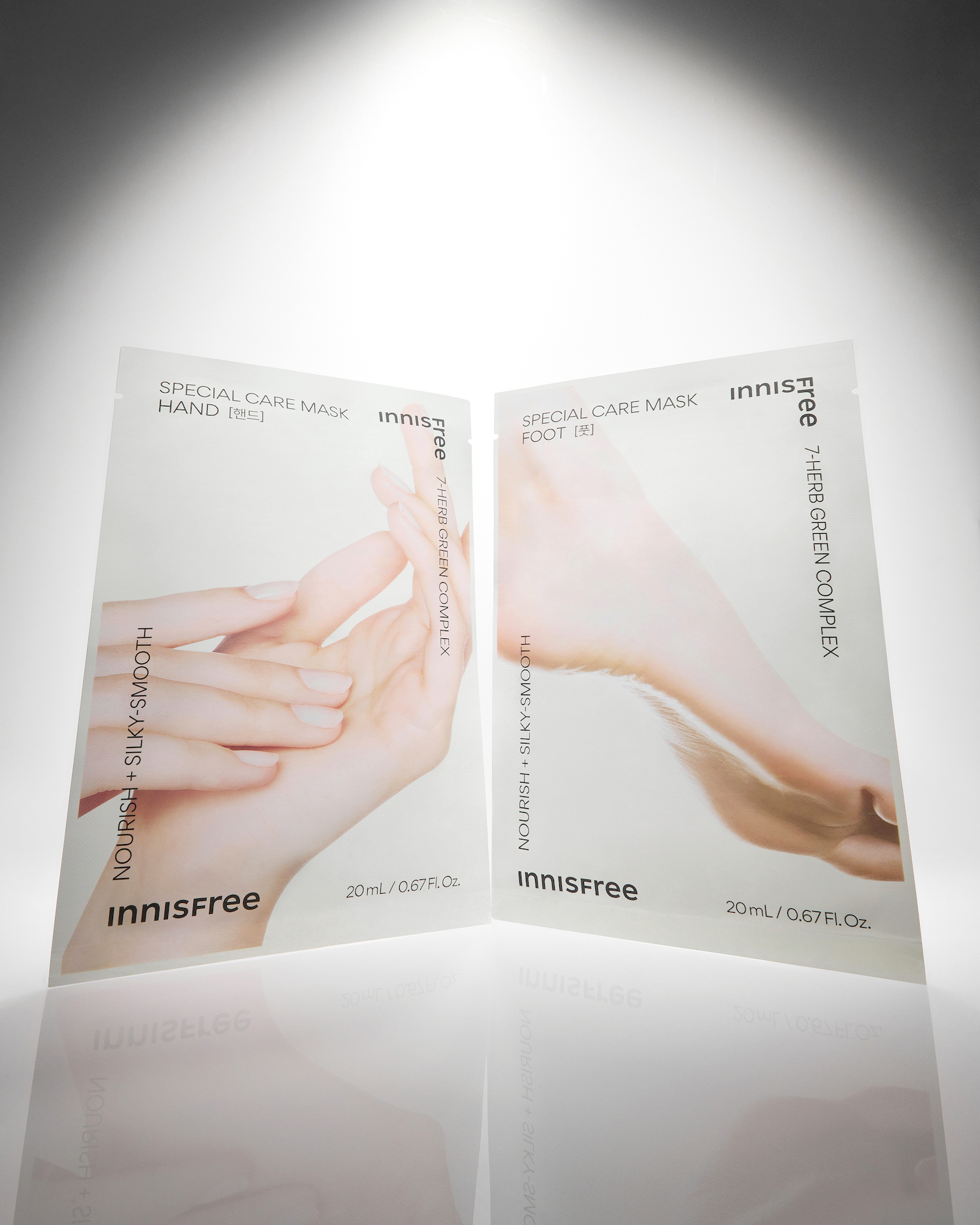 INNISFREE's Special Care Masks extend skincare beyond your face, providing nourishing and restorative care for your hands and feet. Priced at RM12.00 for 20ml, these masks offer:
Protection and Care: Ideal for pampering your hands and feet, especially after exposure to rough environments.

Relaxation with Seven Herbs: Formulated with seven natural herbs, including green tea, honeysuckle, and gingko leaf extract, to soothe and soften your skin.
INNISFREE's innovative masks cater to various skincare needs, ensuring you can enjoy a revitalizing and eco-friendly self-care experience. Discover these masks online, at official INNISFREE outlets, or on popular e-commerce platforms.
For more information and updates, visit INNISFREE's website.
Related articles