Logitech G has just unleashed a game-changer for content creators and gamers alike with its latest offerings - Logitech G Yeti GX and Logitech G Yeti Orb. While these cutting-edge microphones both deliver superior audio performance and immersive gameplay experiences, they also cater to different preferences and levels of streaming expertise that you can easily match to your needs.
---
Logitech G Yeti Orb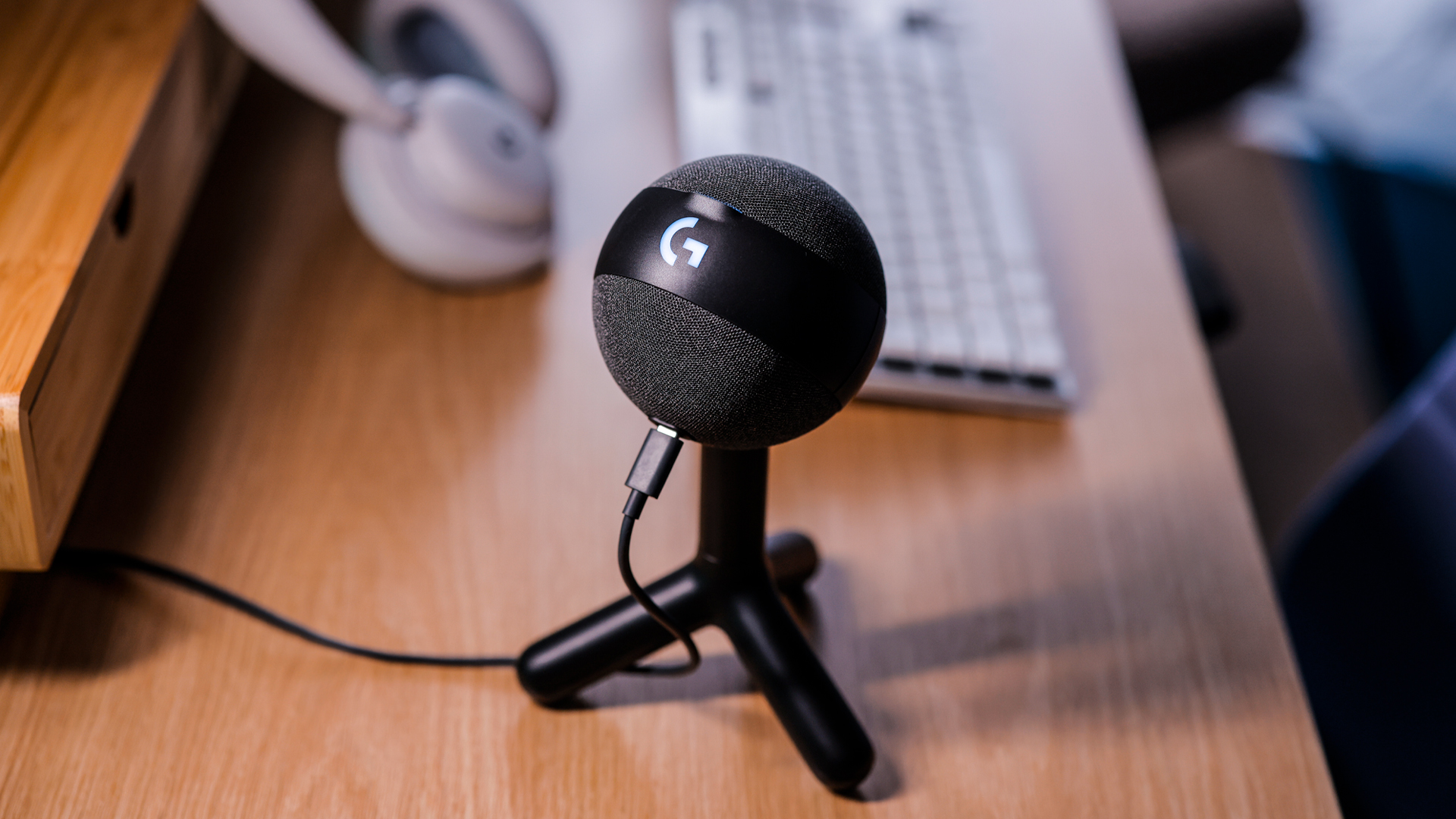 Logitech G Yeti Orb Specifications
Type: Condenser
Audio quality: 24bit / 48kHz
Polar Pattern: Cardioid
Frequency Response: 70Hz - 20kHz
Connector: USB-C
Dynamic range: 95dB
Signal to Noise ratio: 72dB
Lighting: RGB with LIGHTSYNC
Mounting: Included stand or any

¼"-20 threaded mount
Yeti Orb is a sleek and camera-ready USB gaming microphone designed for newcomers to the streaming world. With its gaming-optimised condenser mic capsule, the Yeti Orb boasts a cardioid pickup pattern that zeroes in on your voice, effectively tuning out any bothersome keyboard clicks or background racket. Just plug it in via USB, and you're good to dive into action - it's as straightforward as that. 
But should you feel your voice needs a bit more tweaking, perhaps you can benefit from the Blue VO!CE technology filters. These filters, accessible through Blue VO!CE presets, effortlessly fine-tune your sound, eliminating any troublesome distortions and introducing playful effects like a chipmunk voice or a space robot. And the best part? You'll have complete software control through G HUB, allowing you to manage every aspect of your setup simultaneously.
---
Logitech G Yeti GX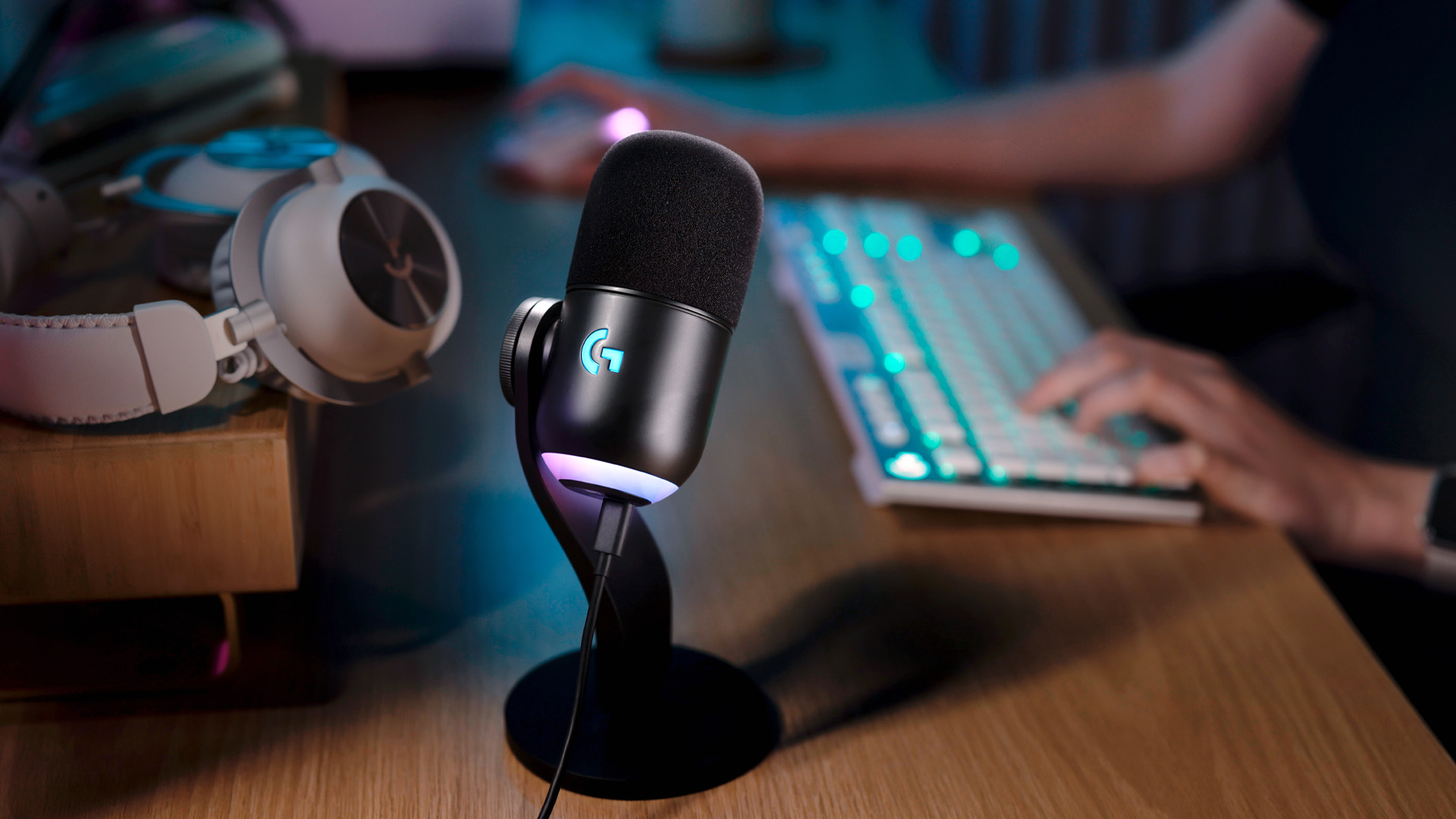 Logitech G Yeti GX Specifications
Microphone type: Dynamic
Audio quality: 24bit / 96kHz
Polar pattern: Supercardioid
Frequency Response: 50Hz - 18kHz
Connector: USB-C to USB-A
Dynamic range: 95dB
Signal to Noise ratio: 78dB
Lighting: Dual zone RGB with LIGHTSYNC
Mounting: Included stand or boom arm (adapter included in box)
Logitech G Yeti GX is feature-rich, which makes it a good choice for seasoned streaming pros. First of all, it features dynamic capsule technology that is known for being rugged and good at handling loud sounds, making it great for capturing things like musical instruments or voices in a live setting. So the next time you find yourself in the midst of an intense gaming battle with booming explosions or streaming a live concert with a roaring crowd, fret not because the microphone can handle it all.
Speaking of great builds, the microphone is also built to be super-cardioid– a type of pickup pattern specially crafted to capture sound primarily from its front. This is a saviour to your precious voice as it prevents it from being drowned out by the clatter of your keyboard, allowing you to shine through with clarity and precision.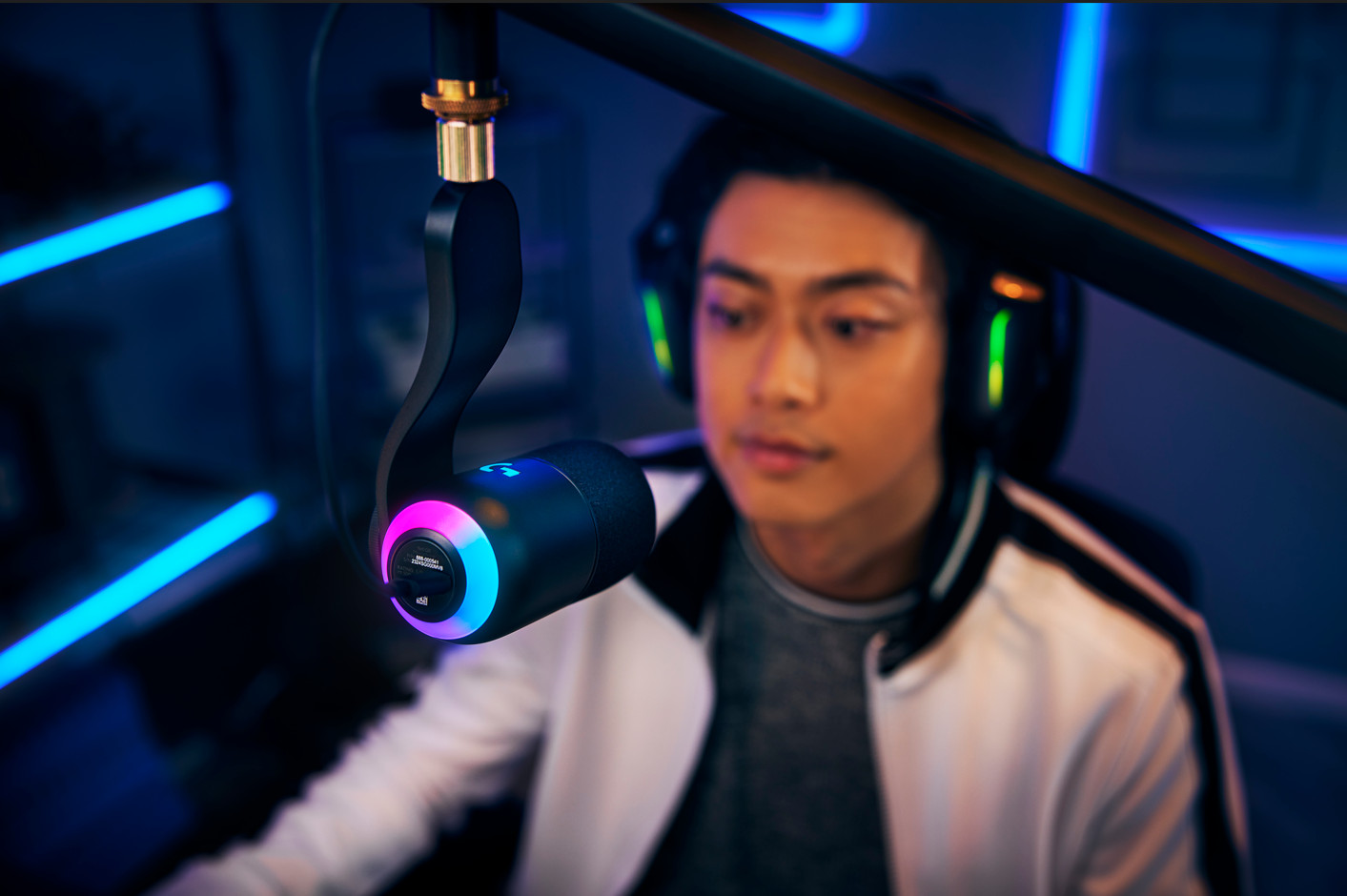 Yeti GX continues to amaze with something called Smart Audio Lock, which is like a clever tool. It makes sure your microphone doesn't make loud, crackling sounds (clipping) and also makes background noises less annoying when you're talking– keeping your voice sounding good and getting rid of pesky background sounds. 
---
Not stopping on the killer microphones, Logitech G is proud to announce full support for Windows Dynamic Lighting, a new RGB lighting tool on Windows 11. This feature allows users to coordinate lighting effects across various RGB-enabled products, including Logitech G peripherals, for a seamless and immersive gaming experience.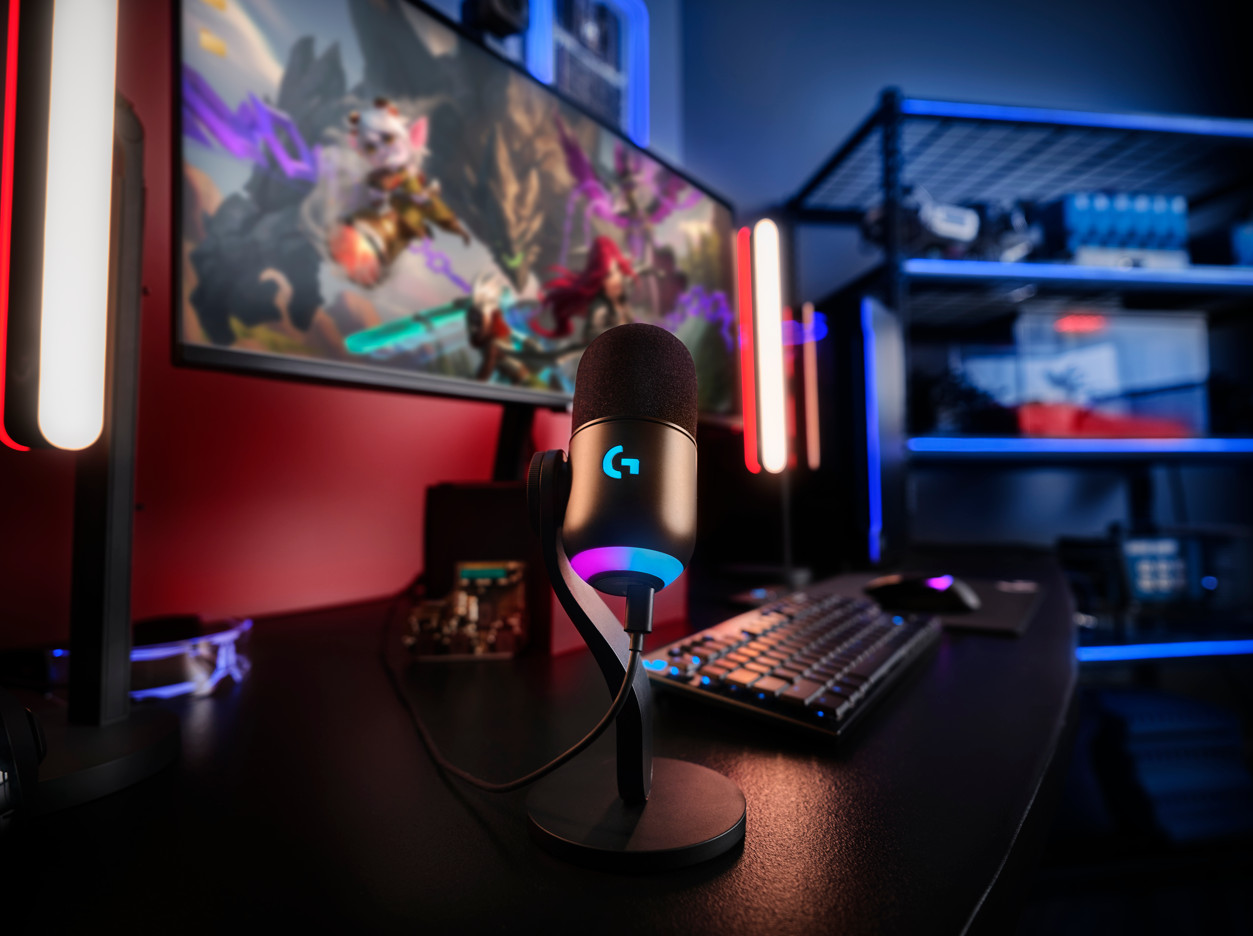 In addition to revolutionising gaming and streaming audio, Logitech G is committed to a more sustainable future. The design of these products incorporates certified post-consumer recycled plastic, with a minimum of 68% for Yeti GX and 74% for Yeti Orb. As for the packaging, they come from FSC™-certified sources, supporting responsible forest management. This makes all Logitech G products certified carbon neutral and uses renewable energy during manufacturing.
Pricing and Availability
The Yeti GX, priced at RM659, and Yeti Orb, priced at RM269, are now available on Logitech G's official Lazada and Shopee pages. 
Related articles